Davao debrief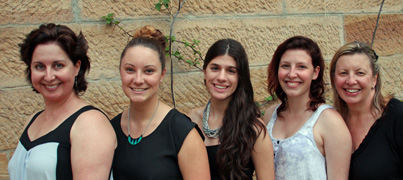 From left: Felicity McCallum (Youth Ministry Coordinator, Marist College Woolwich), HSC students Kate Young, Isabella Giannasca and Jessica Cammell with parent, Cathy Young / Fr Pat Kervin leading the debrief session.
Marist Laity Australia figured prominently in a debrief event on Dec 19 for three students from Marist Sisters' College, Woolwich, NSW, following their recent immersion week in the Philippines.
MLA co-convenor, Andrew Dumas, explained their vision of linking Marist groups in mission areas with lay and school groups in Australia.
A barbecue and social gathering at Villa Maria Monastery, Hunters Hill, NSW, was followed by a video presentation of the three girls' adventure in Davao, Southern Philippines, in which much of the time was spent with the Mental Hospital project in Davao City developed by Kiwi Marist, Fr Gavin Foster SM and supported by Villa Maria parish, Hunters Hill.
The debrief session. attended as well by parents and parishioners, was led by MLA spiritual director, Fr Pat Kervin SM.