---
Click here for News 2008 to 2017 | Click here for News 2018 then go to News tab above
---
Advent reflection
This month Superior-General, Fr John Larsen, reflects on Marists and Advent. Go to Members' page. [Dec 07]
---
Marist news from Europe
For the latest issue of Euroinfo, click here. [Dec 07]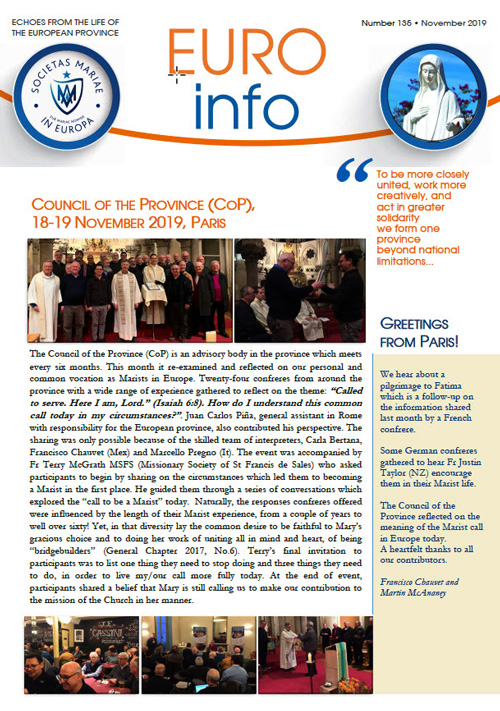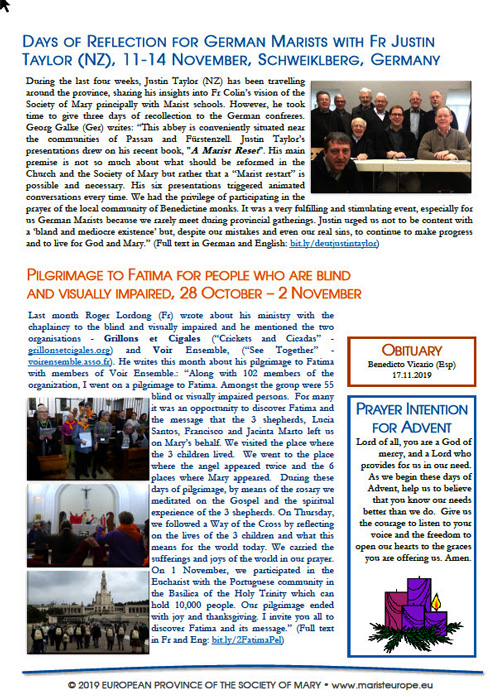 ---
Montbel wiggles
With foot-tapping shanties and soulful melodies 'Wiggles' star, Anthony Field, and companions entertained the community of Montbel Aged Care facility, Hunters Hill, on Dec 05.
Marist Sisters and Brothers from local communities joined in the afternoon's music, now a regular feature of life at Montbel. [Dec 06]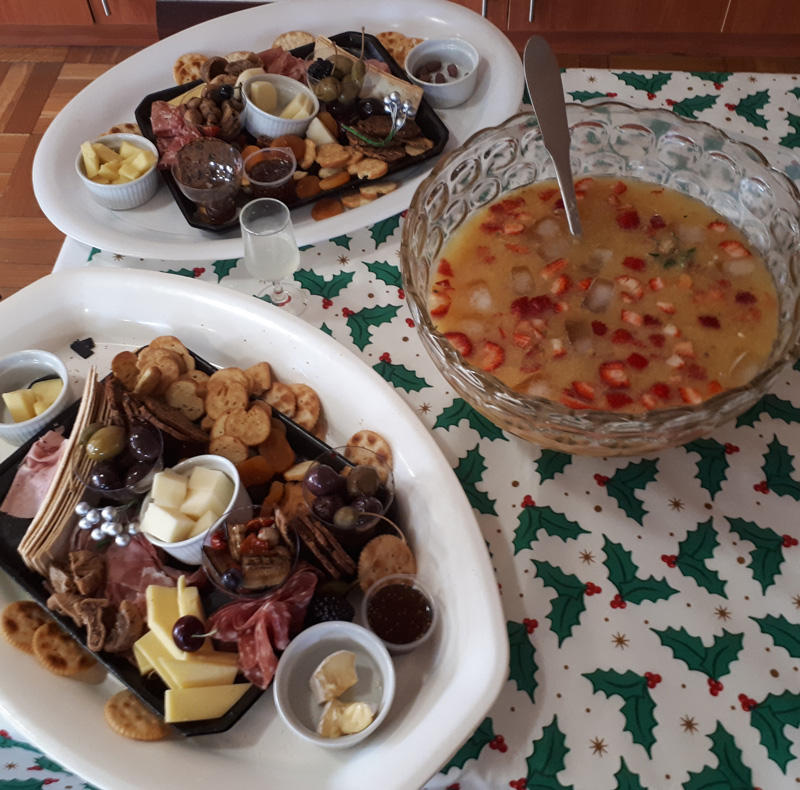 ---
Rain, hail or shine
St Patrick's Young Adults group invites Sydneysiders to the annual Christmas Carols Walk from Hyde Park (near St Mary's cathedral) to the downtown shrine of St Patrick's, the Rocks, on Sat, Dec 14, 6.30 pm, rain, hail or shine. [Dec 03]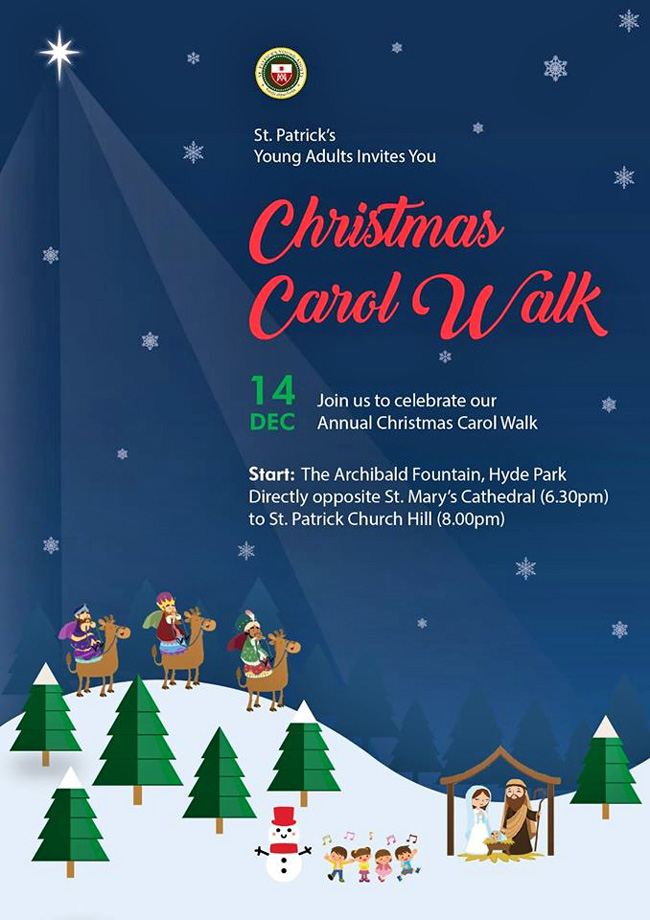 ---
Nara group's pilgrimage
Marking the twenty-fifth anniversary of the death of Fr Tony Glynn SM, eight members of the Catholic communities of Nara and Tomigaoka, Japan, have visited Sydney. Highlight of their pilgrimage was a commemorative Mass celebrated by Fr Paul Glynn followed by prayers in the mission cemetery of Villa Maria, Hunters Hill, where ashes of Fr Tony are interred. [Dec 01]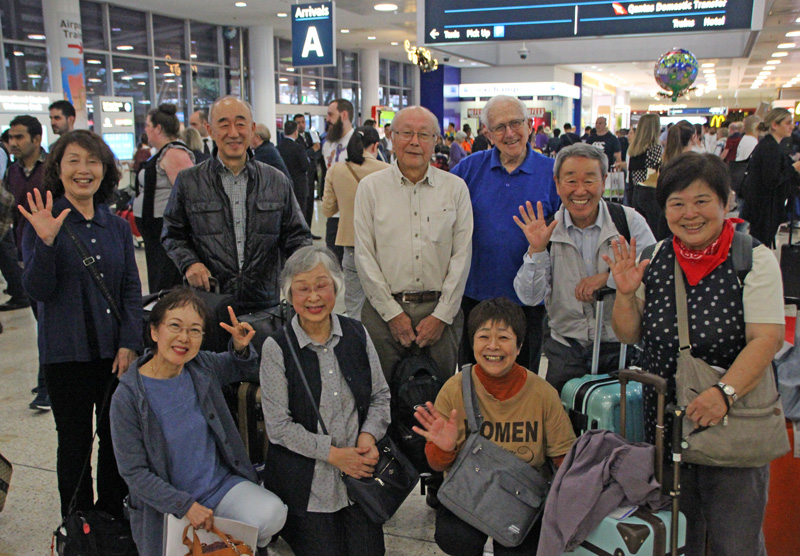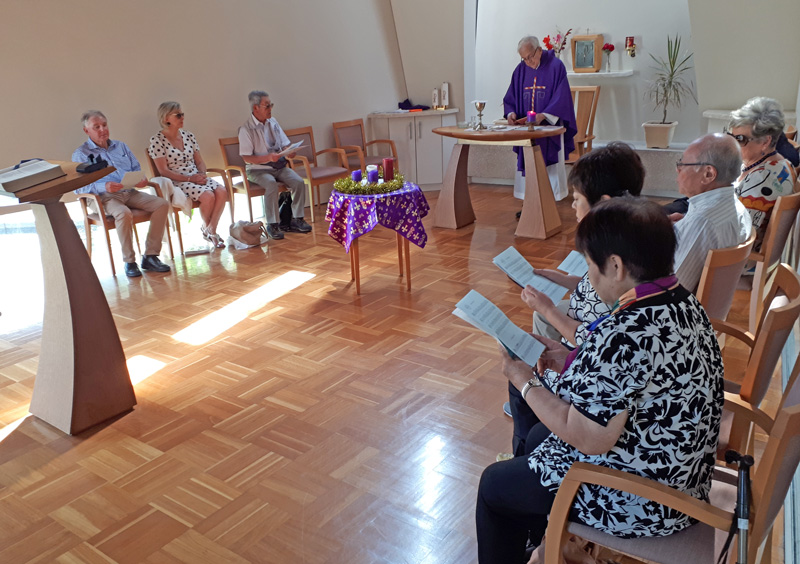 Above: Fr Paul Glynn welcoming the Nara pilgrims at Sydney airport on Nov 29 | Commemorative Mass in the chapel of Montbel, Hunters Hill, on Fr Tony Glynn's anniversary, Dec 01. Below: Prayers at the mission cemetery, Villa Maria monastery grounds, Hunters Hill. | Fr Paul Glynn with the pilgrims | Frs Paul and Tony Glynn in their mission days at Nara, Japan.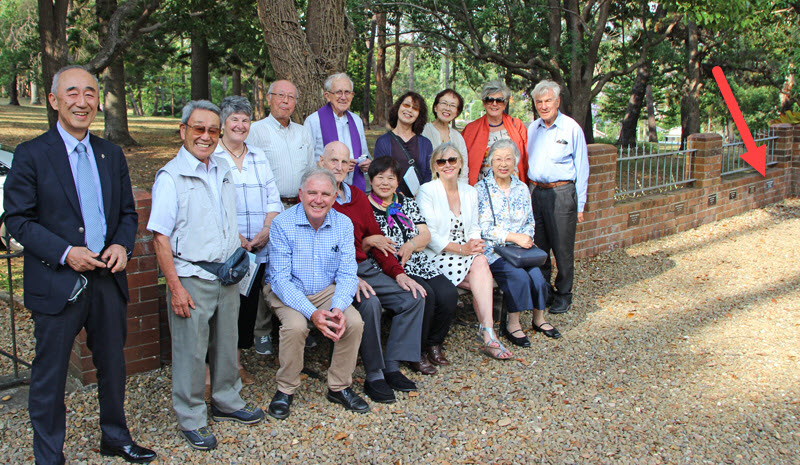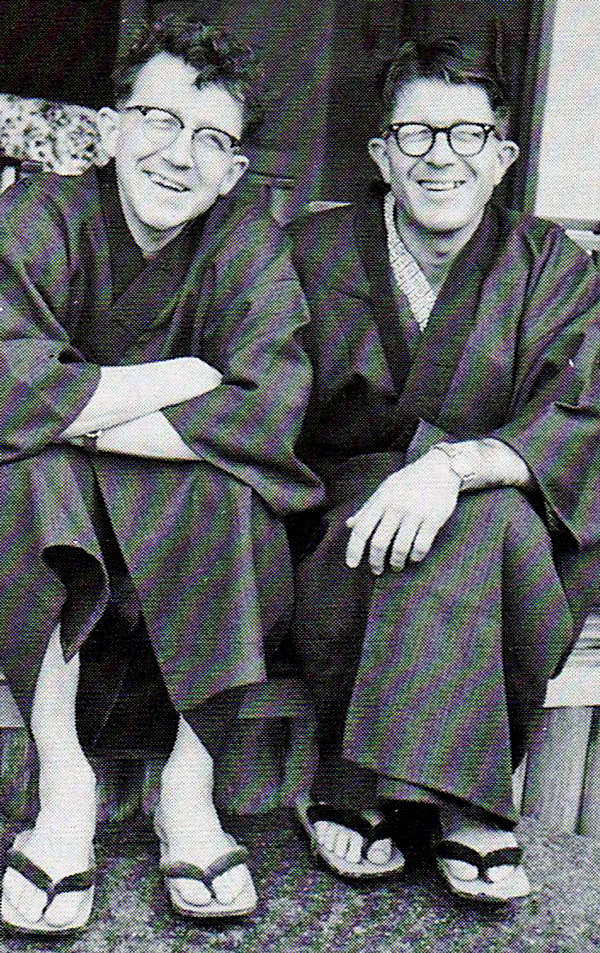 ---
Camp Runamuck
Villa Maria's sixth annual overnight camp for happened on Nov 30-Dec 01.
With 'Camp Runamuck' (a.k.a. 'Runamok') a sea of tents appears, then disappears, in the usually-serene and picturesque grounds of the monastery at Hunters Hill.
The camp has been part of the parish's 'Building Relationships' program originally billed as 'an opportunity to campout in the forest, to have some quality time with dad and to have lots of fun with friends'.
Feature of the camp was an open-air Vigil Eucharist, celebrated by parish priest, Fr Kevin Bates, near the historic chapel of St Joseph in the monastery grounds. [Dec 01]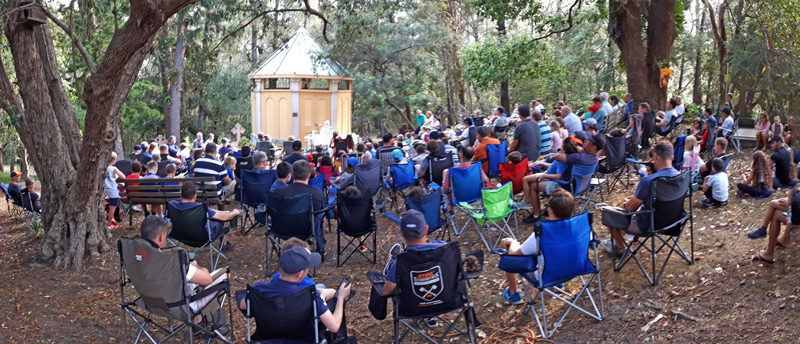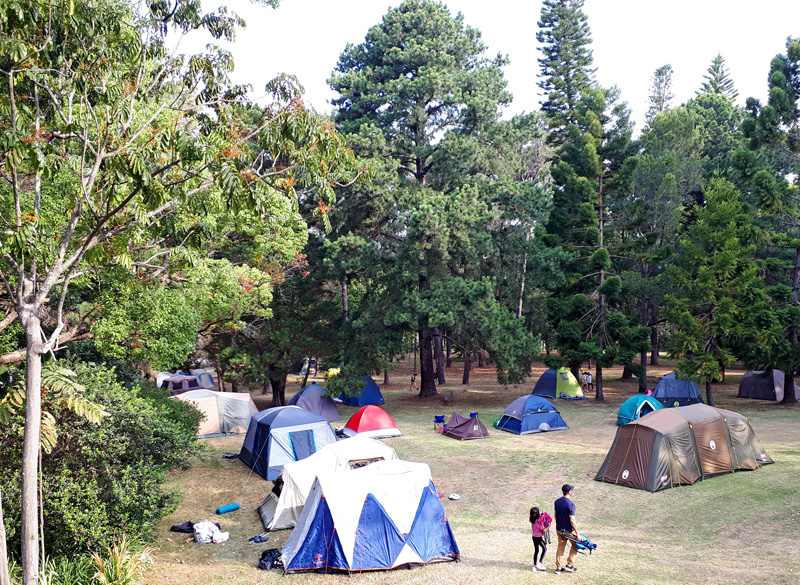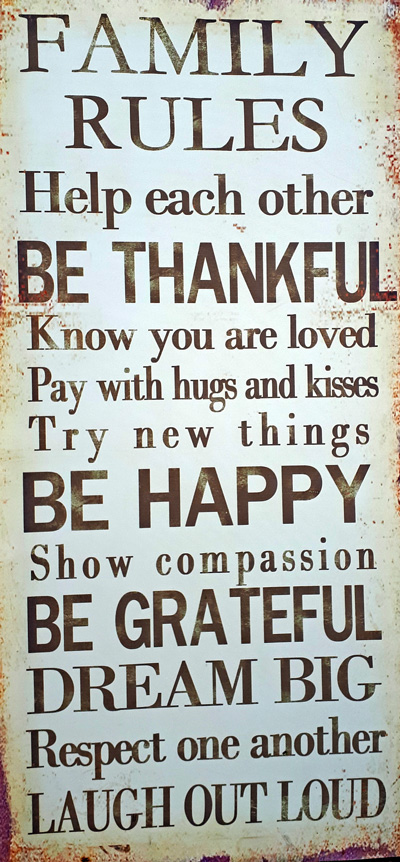 ---