---
Click here for News 2008 to 2017 | Click here for News 2018 then go to News tab above
---
Laity report from Dublin
On Sep 21 members of the Hunters Hill Marist Laity group were given a report on the recent Worldwide Marist Laity Coordination gathering in Dublin.
Leader of Marist Laity Australia, Margaret Woods, spoke of the rich agenda for the coming years, including a more regional organisation and the formation of a new executive team: Bev McDonald (NZ), David Sanz de Diego (Europe), Elisabeth Piper (USA) and Jorge Lopez (Mexico).
During the meeting local leader, Josianne Espinosa, welcomed four members of the visiting ukulele group from Star of the Sea parish, Gladstone. (See later report). [Sep 21]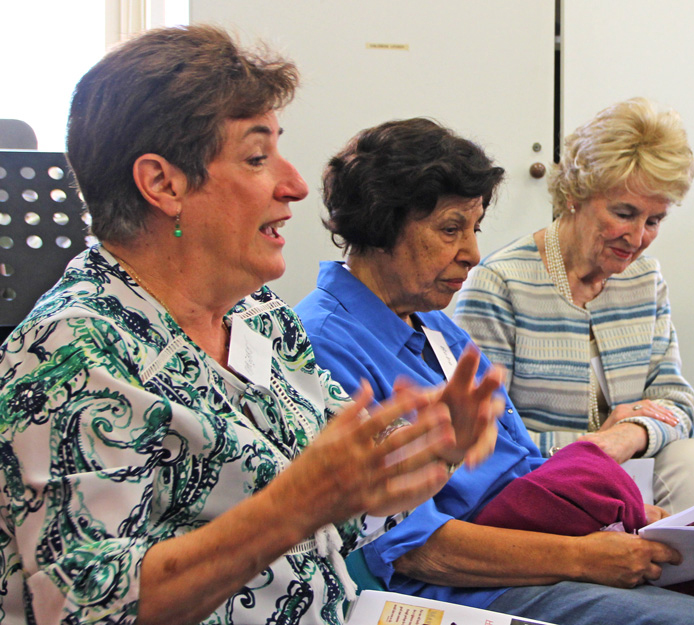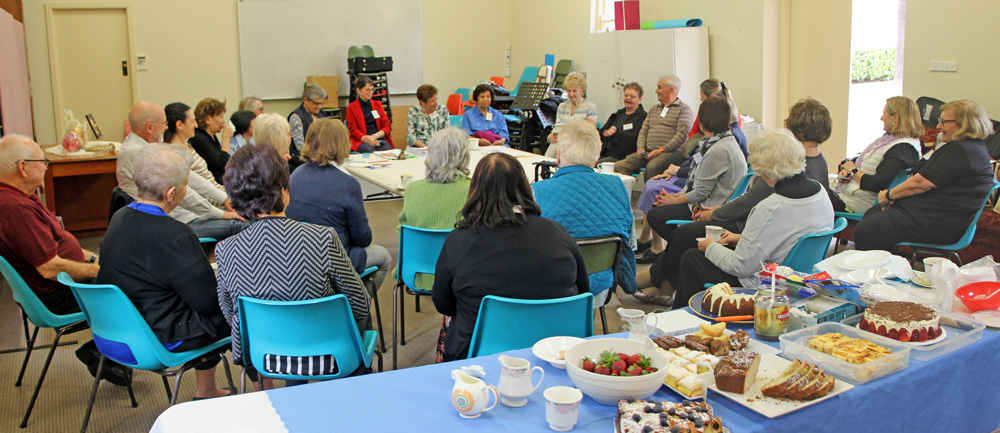 Above: Margaret Woods' presentation. Below: Reflection and sharing | Margaret Woods (far right), Josianne Espinosa (third from right) with leaders, past and present.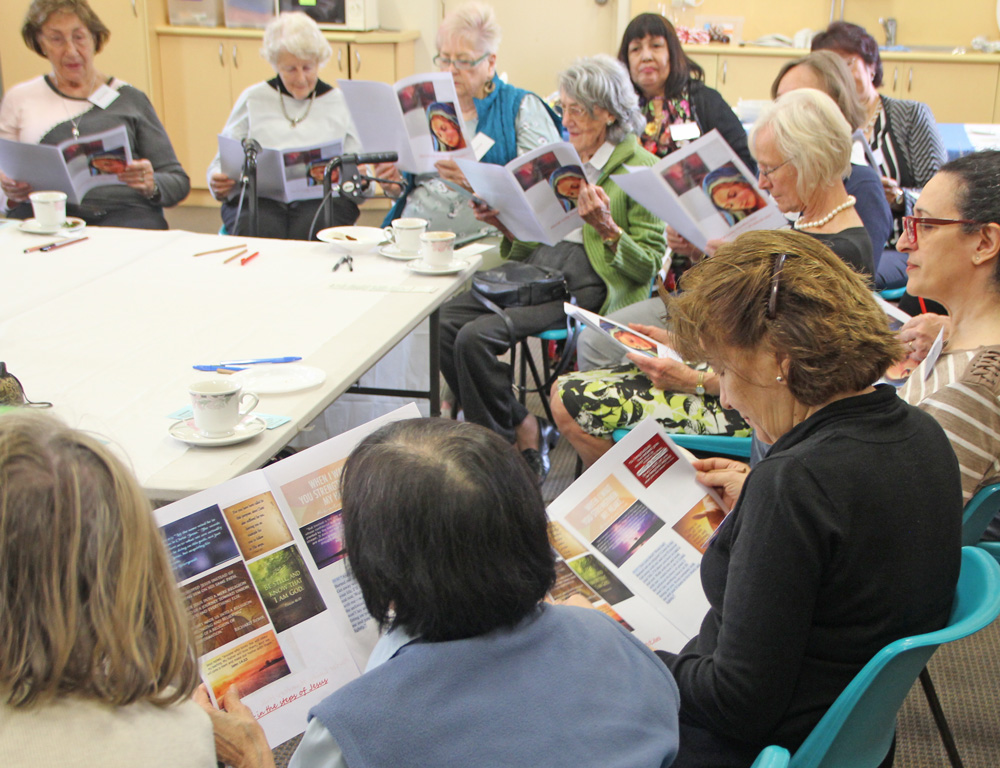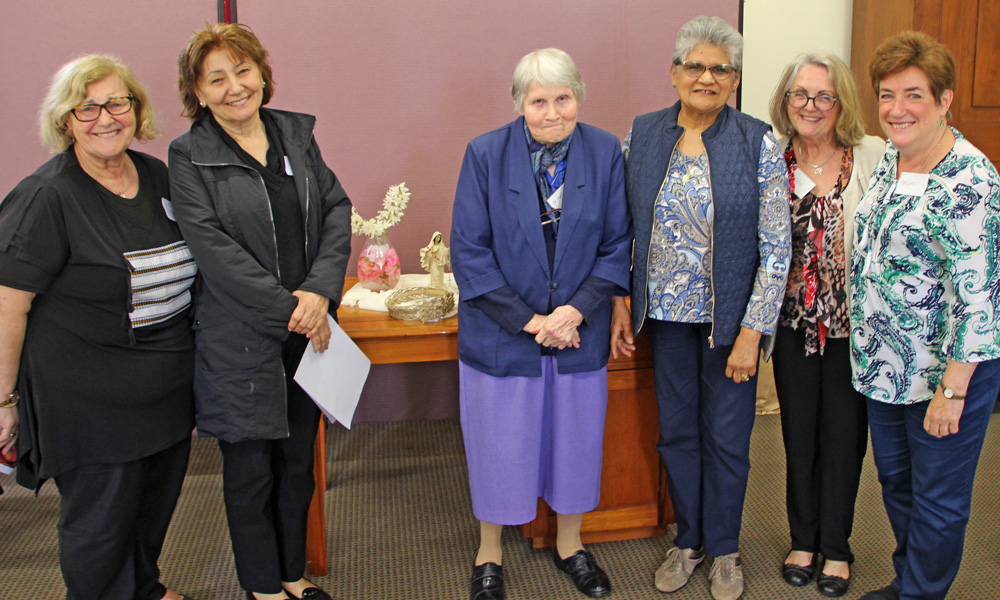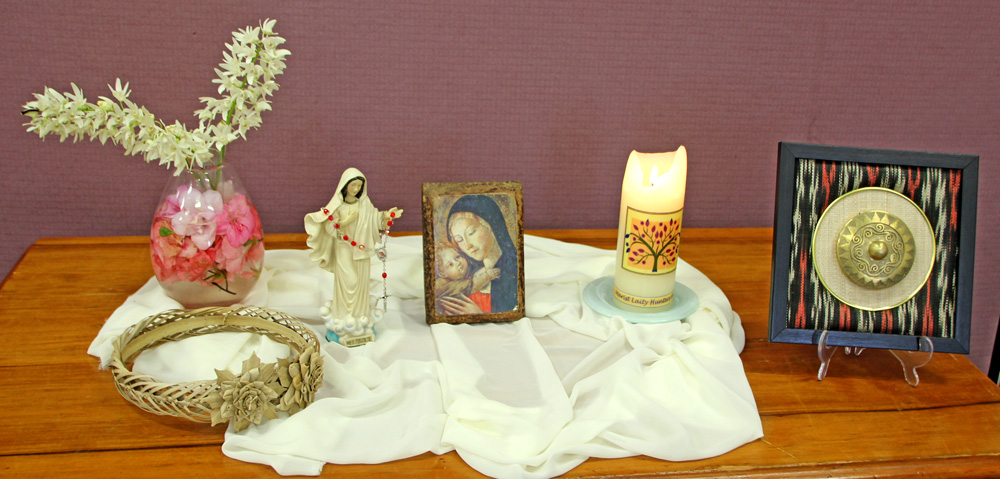 ---
Messenger awards
Congratulations to Fr Kevin Head SM and his staff of the NZ Marist Messenger on three awards from the Australian Catholic Press Association announced at its conference dinner in Bathurst, NSW, on Sep 12. Messenger's awards are 'Best Print Magazine', 'Best original photograph' (Jonathan Pearce, March 2019) and 'Best headline' ('A Very Modern Model of a Marist Seminarian', October 2018). [Sep 20]
Below: Fr Kevin Head in Sydney in 2018 | Jonathan Pearce's award-winning cover photograph in Messenger's Lenten issue this year | Winning headline for Ben D'souza's article on life as a Marist seminarian.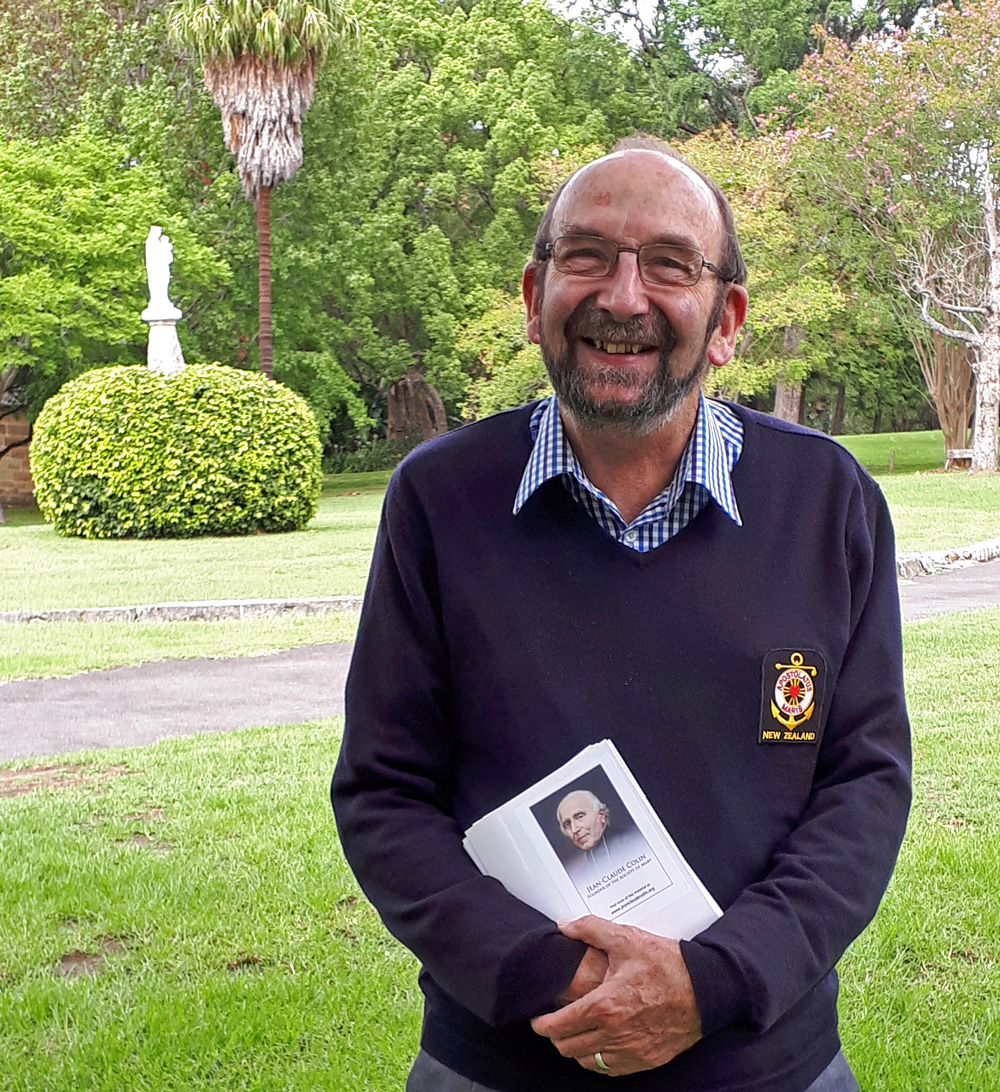 ---
MMC spring newsletter
For the latest issue click here [Sep 18]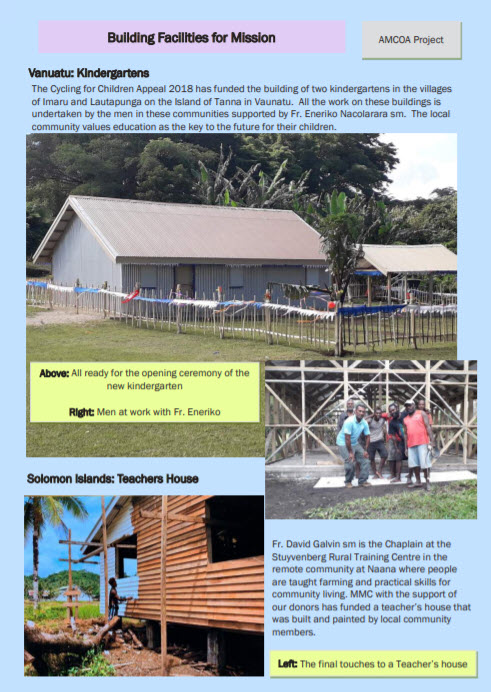 ---
Passing of Adrian Drane
Marists of the Australian Province join with the family and friends of Adrian Drane, principal of Marist Regional College, Burnie, in mourning his passing on Sep 16., after a brief but courageous battle against cancer of the pancreas diagnosed in April.
Adrian was a valued and enthusiastic member of the Marist Charism and Culure committee and is pictured below with the committee and one of its early pilgrimages for Marist school leaders to Rome and the Marist places in France. May he rest in peace. [Sep 16]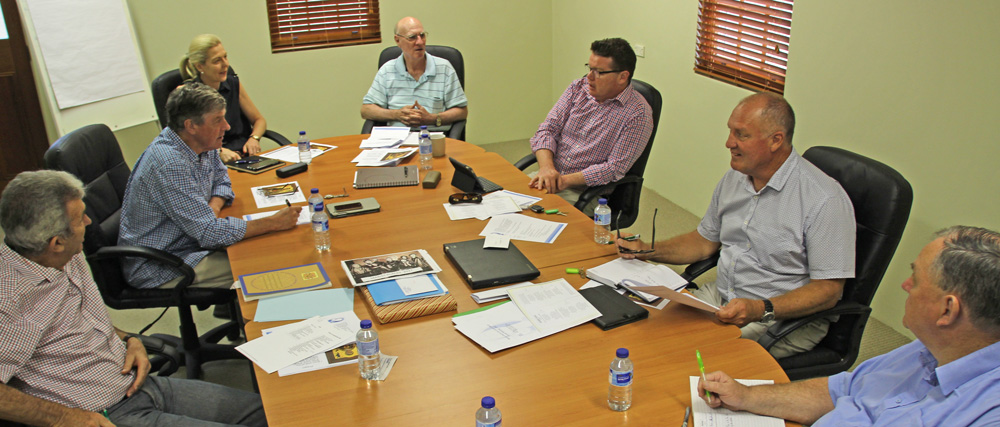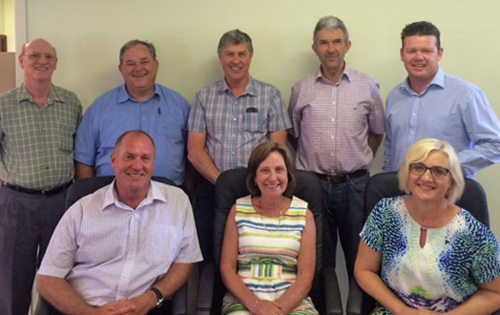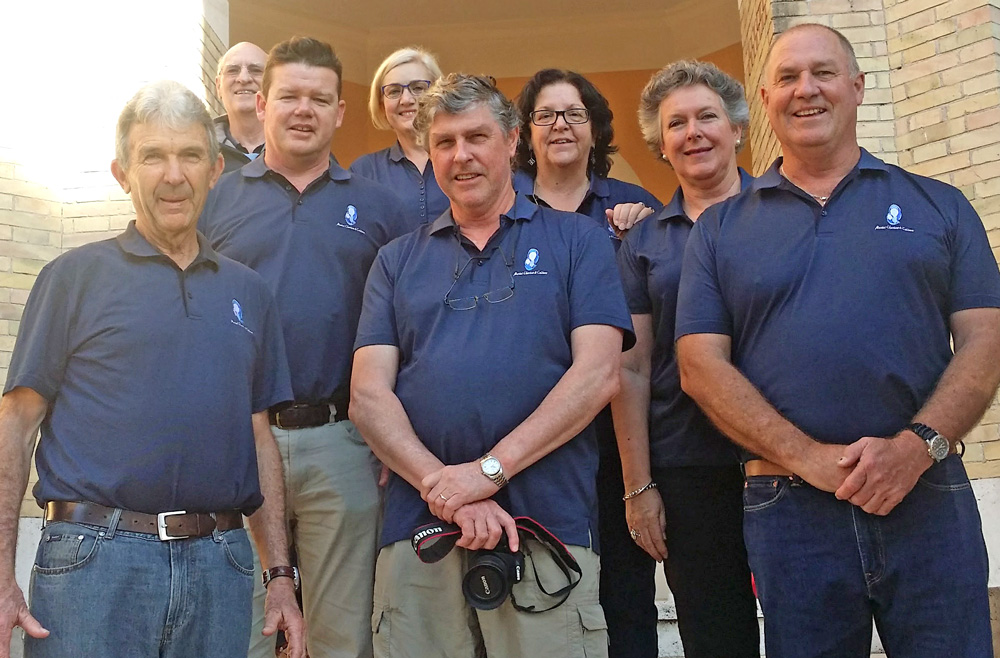 ---
Montbel soirée for HNM
Marist Family members joined the community of Montbel, Hunters Hill, on the evening of Sep 12 to quietly celebrate the Holy Name of Mary feast. The Aged Care facility's eastern veranda proved an ideal setting for conviviality and snacking, with views of Sydney's city skyline and the grounds of Villa Maria monastery.. [Sep 12]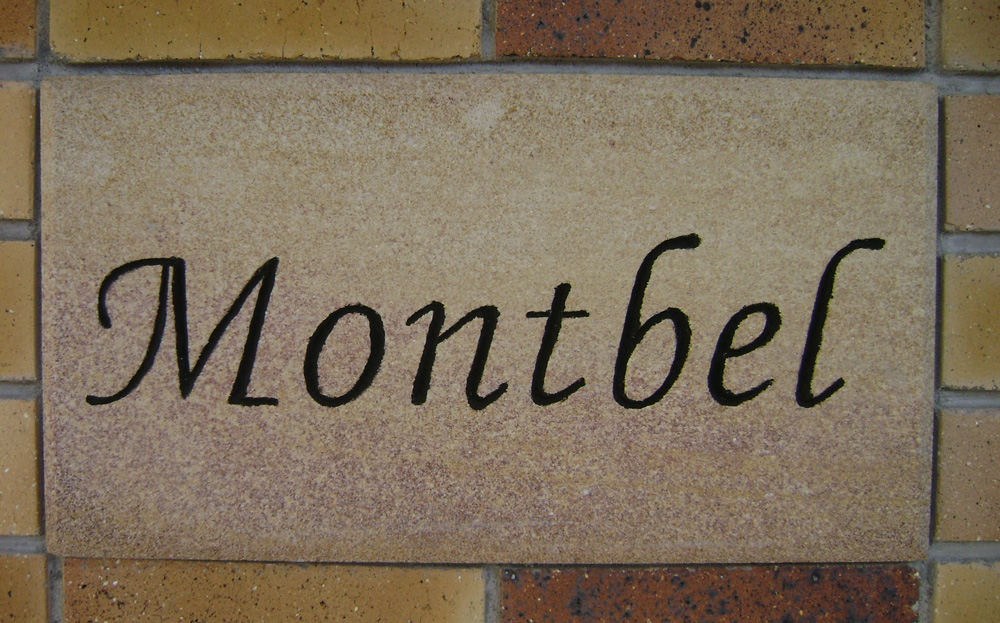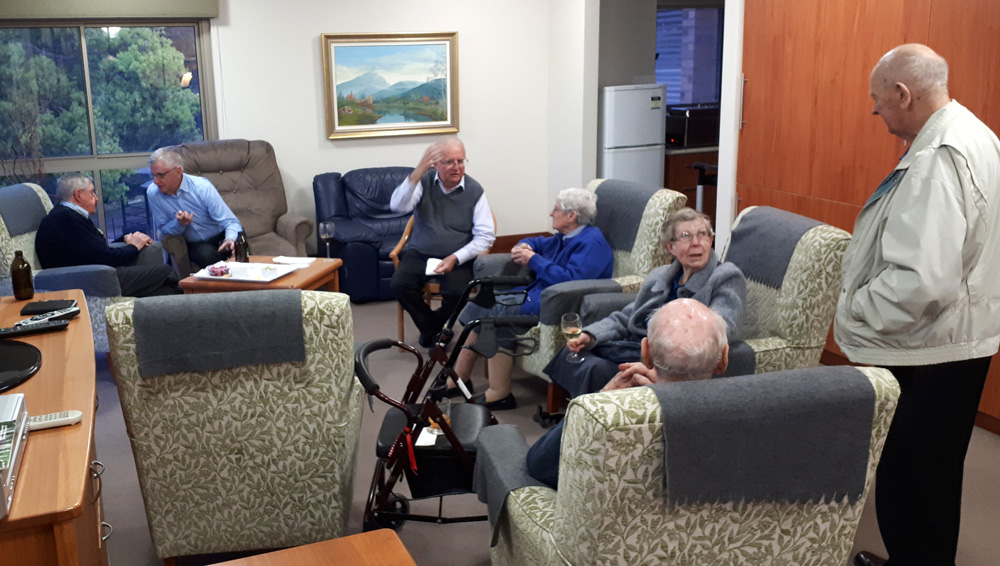 ---
Happy feast day - the Most Holy name of Mary, Sep 12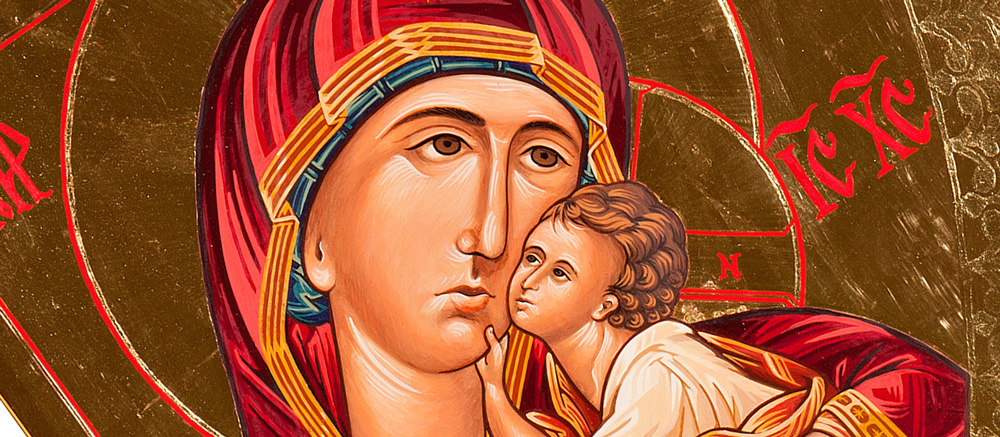 ---
Mozart and melodies
The community of Montbel, Hunters Hill, was treated to a singalong hour on Sep 09, courtesy 'Gordon from Gladesville'. Montbel's baby grand resounded to wartime favourites and other jaunty melodies, interspersed with sonatas from Mozart and friends. Guests included the Marist Brothers from nearby Champagnat House.
Big thanks to 'Gordon from Gladesville! [Sep 10]

---
Retreat at Hahela
Marists from Bougainville and PNG gathered recently at Hahela, Bougainville, for their annual retreat which was led by Australian Marist, Fr Andrew Murray SM.
Sector leader, Fr Wesley Manu, reports: 'The retreat drew on the Second Book of Isaiah and encouraged our prophetic role as Christians in the world of today. We followed the process of Lection Divina (lectio, meditatio, oratio and contemplatio) with themes including the Need for Salvation, Creation, Mission, Salvation and Redemption in Christ. It was a deepening and awakening our conviction of the active living presence of God on our communities today. Thank you, Fr Andy.' [Sep 09]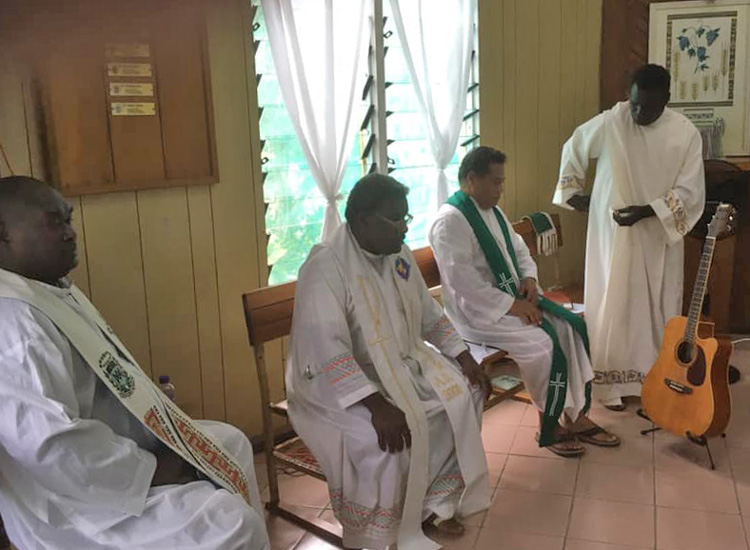 Above: Daily Eucharist in the community chapel of Hahela. Below: View of Buka passage from the Marist house at Hahela | Relaxing over an evening 'bowl'. | Fr Andrew with confreres at nearby Buka airport.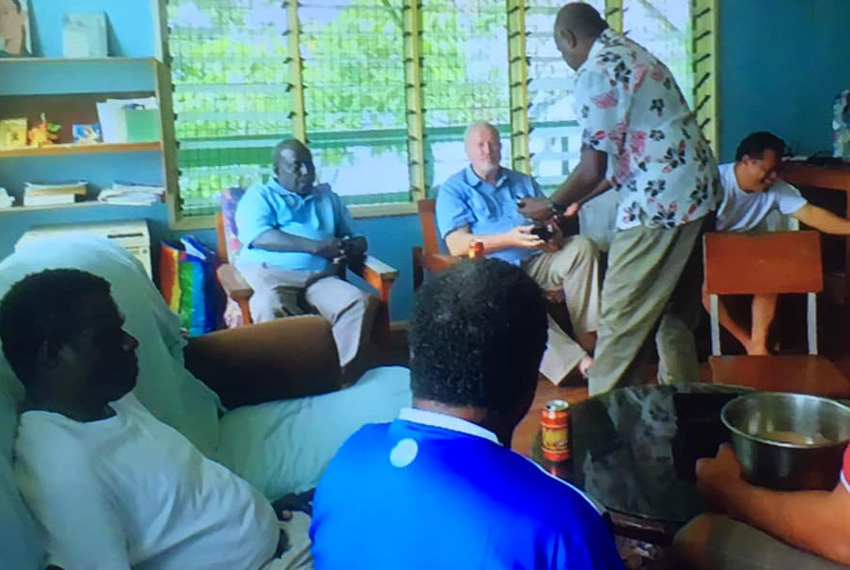 ---
Sr Philo's seventy years
On Sep 08, 1949, a youthful Margaret Hall took her vows as a Marist Sister and the religious name of Sister Philomena ('Philo' to her friends). Many years of Sr Philo's ministry in remote parts of the Fiji Islands, New Zealand and Australia were acknowledged as she marks seventy years of Marist life.
A recent Mass for Sr Philo in the chapel of St Anne's Nursing Home, Hunters Hill, was followed by a celebratory morning tea and 70th anniversary cake with several of her fellow Marist Sisters and members of St Anne's staff.
Congratulations, Sr Philo! [Sep 08]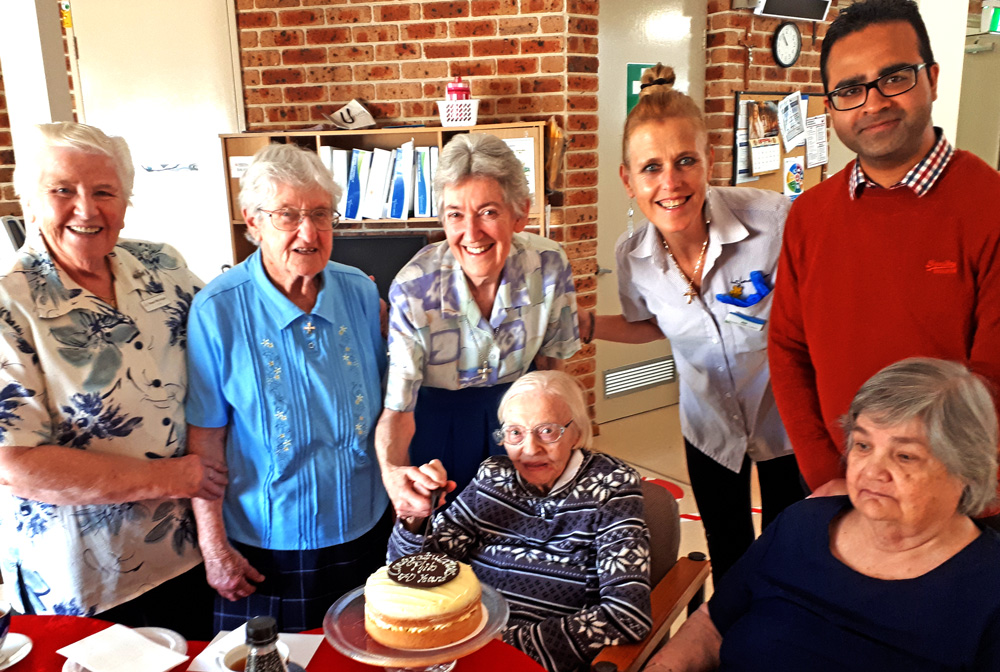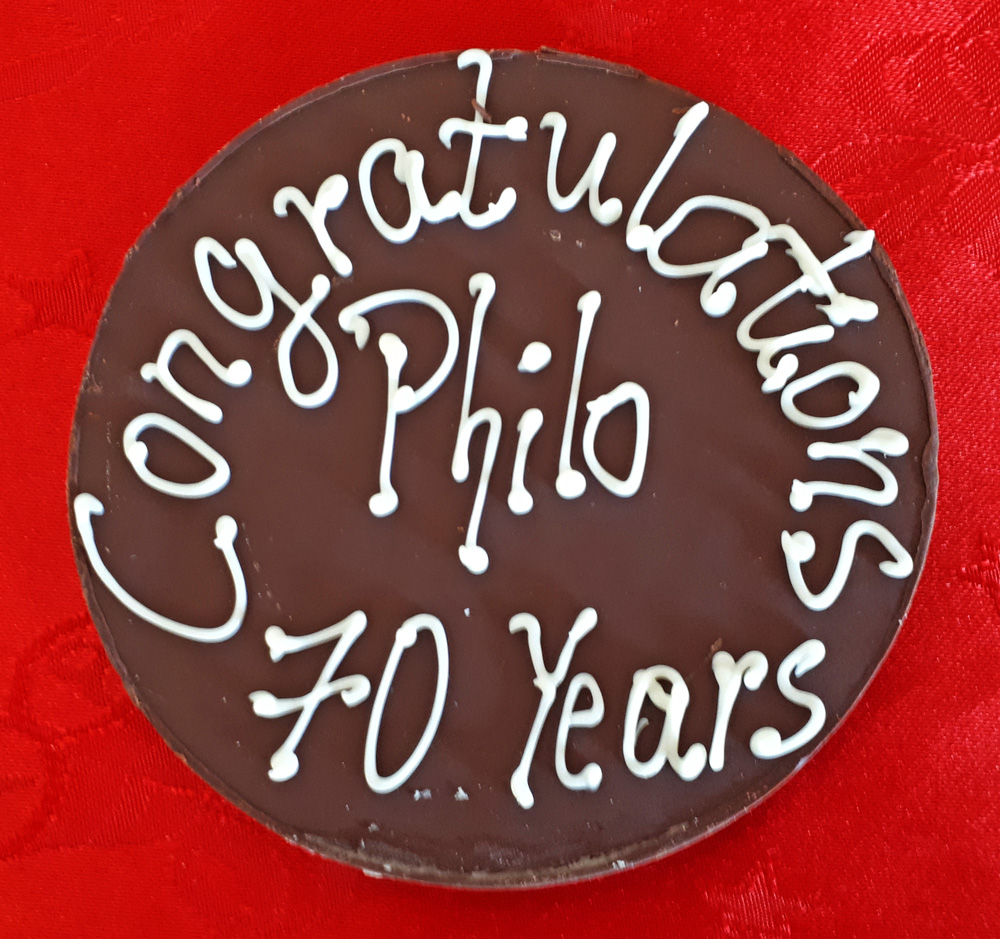 ---
Superior-General's reflection
For Fr John Larsen's monthly reflection, go to Members' Page.. [Sep 07]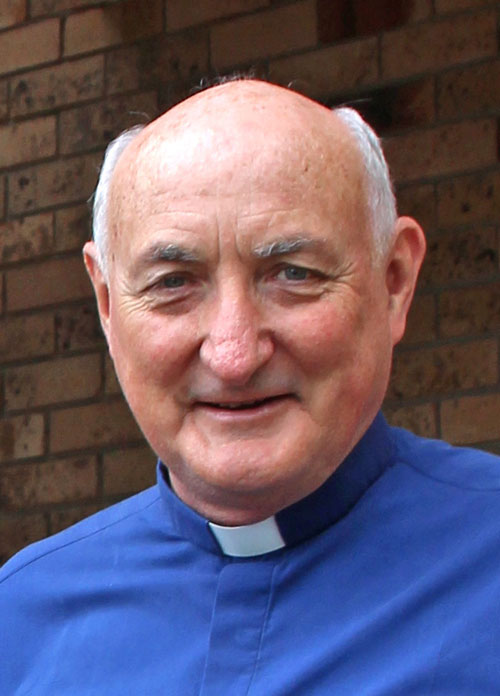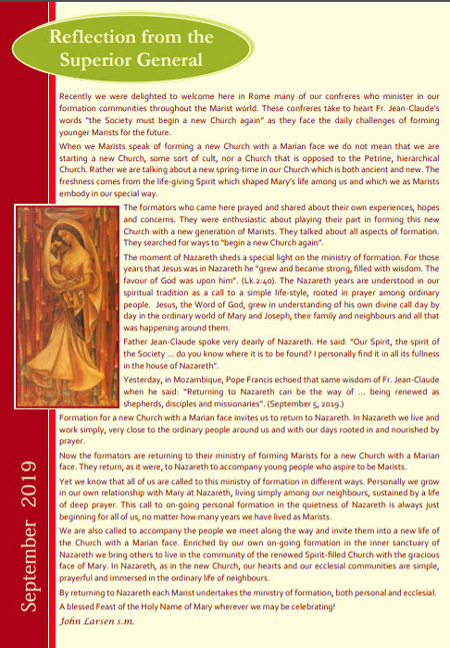 ---
Preparing for Holy Name of Mary
Two resources are available to prepare for the forthcoming commemoration of the Holy Name of Mary, Sep 12, patronal feast of the Society of Mary
Download Mass leaflet or simple paraliturgy here: Mass | Paraliturgy. [Sep 06]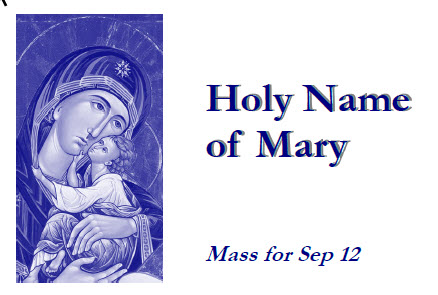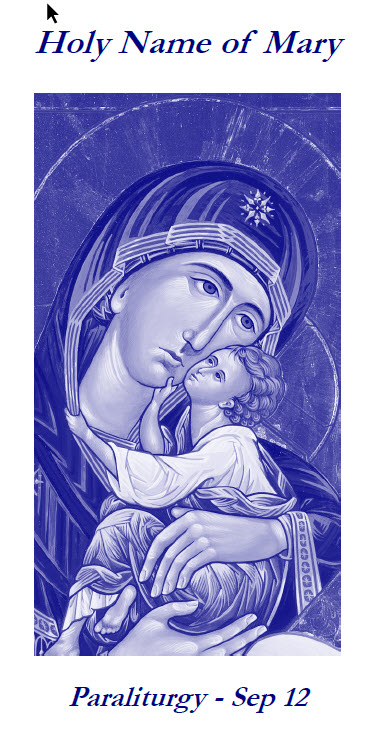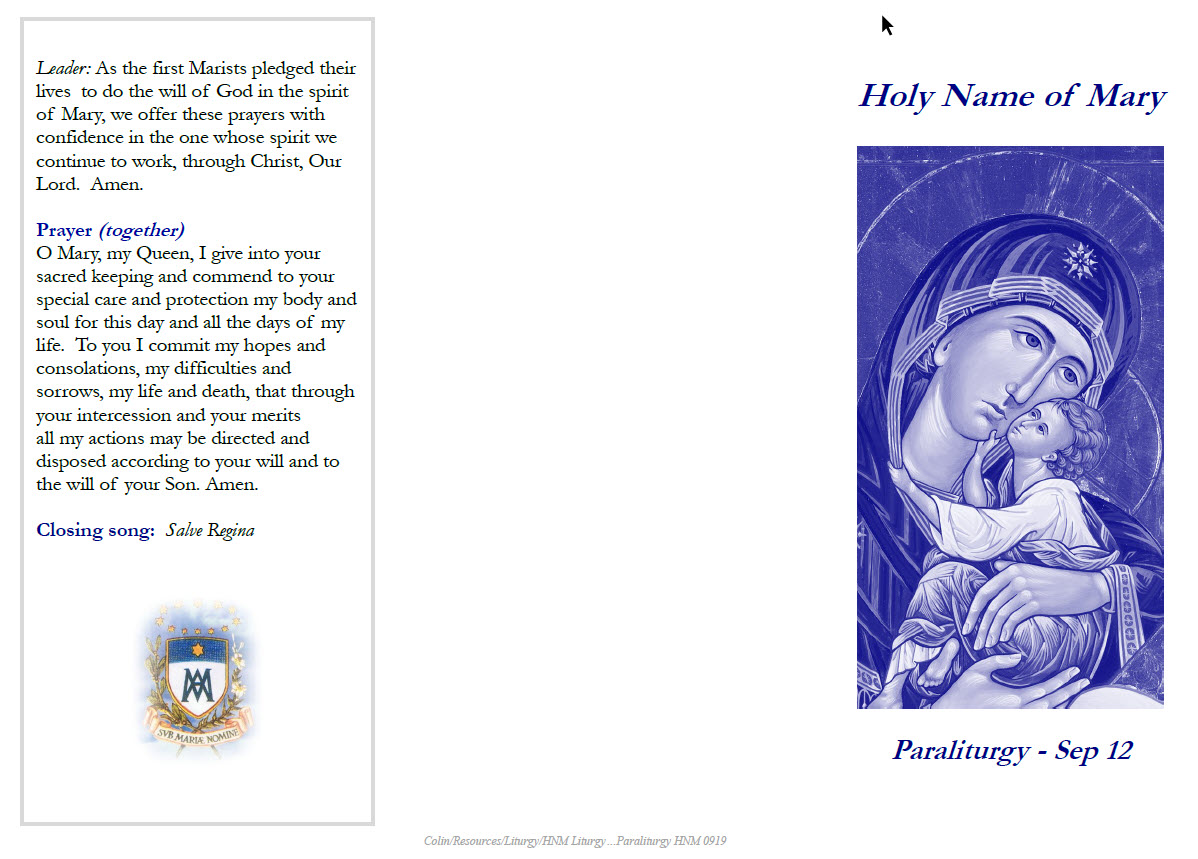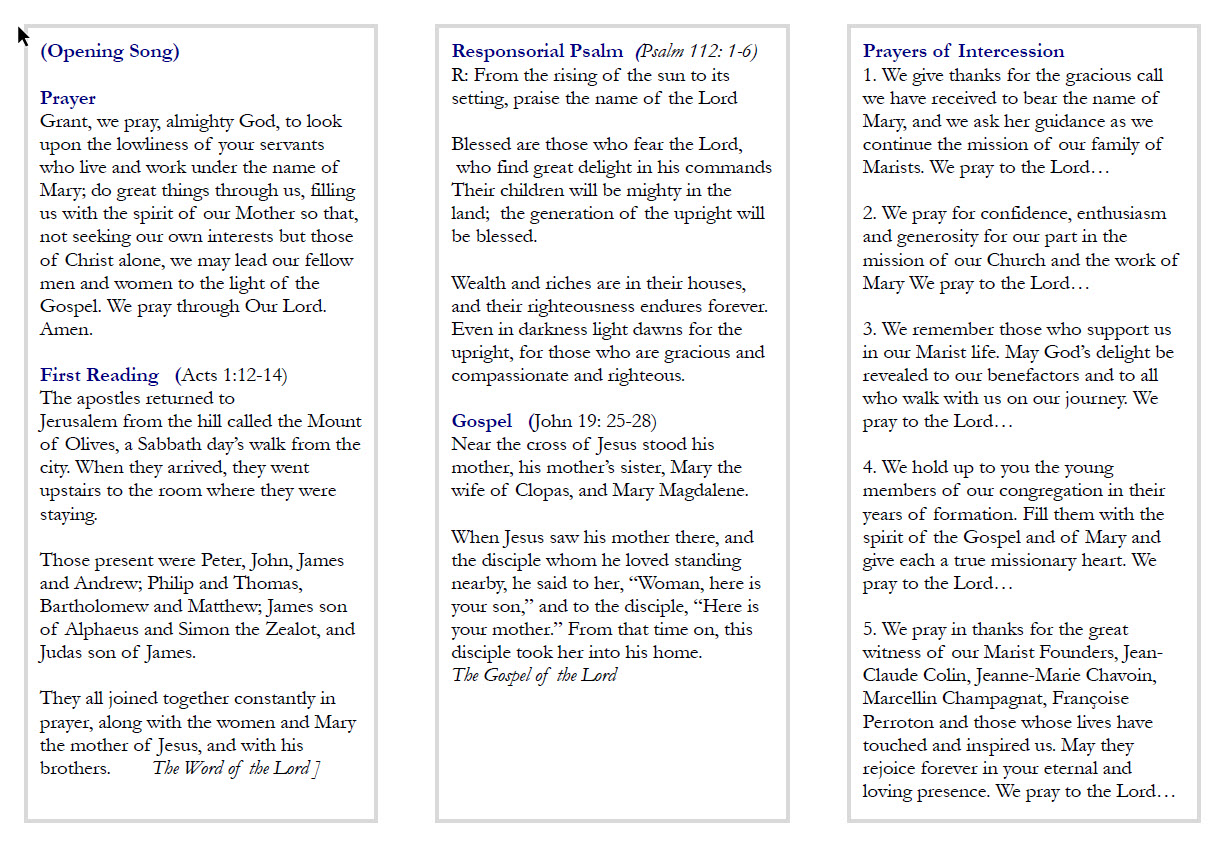 ---
Aussie joins La Neylière team
Fr Ray Chapman, has arrived at La Neylière, France, to begin a three-year appointment to the community. The team welcomes continuous groups of pilgrims, retreatants and other visitors to the historic Marist house, resting place of Marist Founder, Jean-Claude Colin.
Fr Ray comments: 'I've received a wonderfully warm welcome from the confreres and staff here at La Neylière when I arrived and I am slowly settling in. Catching up on my French has been exciting! Being a member of an international Marist community is a great pleasure. I am looking forward to spending my time here in France and I hope to make a contribution to the very significant Marist ministry of hospitality that takes place here. I look forward to welcoming all who can visit us here at La Neylière.' [Sep 05]
Below: Fr Ray at La Neylière | The historic buildings with the village of Pomeys in the background | Fr Ray with the others of La Neylière's team, Frs Jimmy McElroy, Jan Hulshof and Paul Labouresse.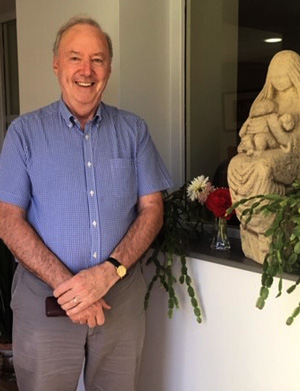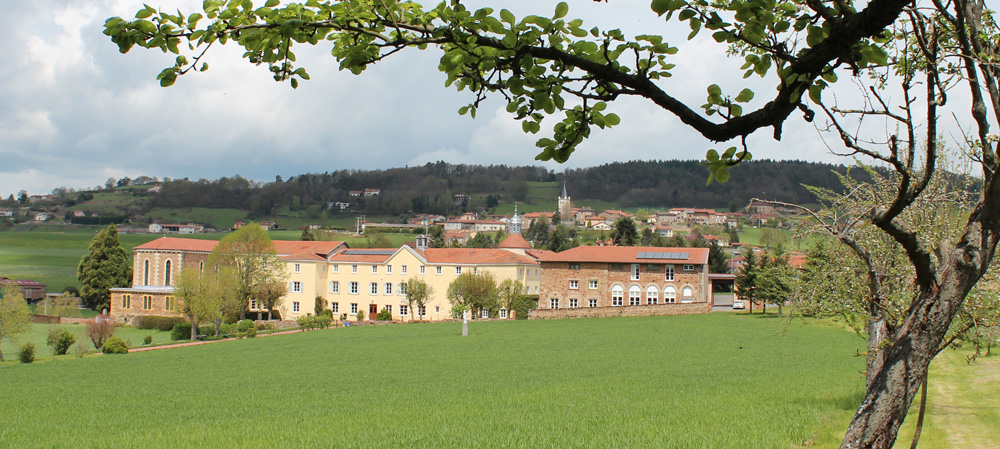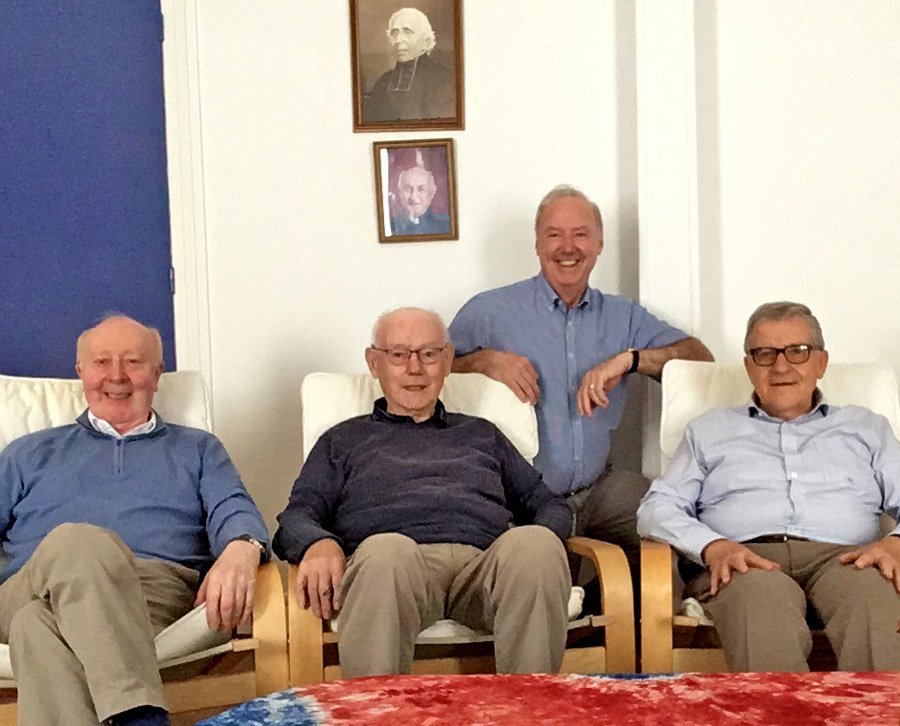 ---
Formators' gathering
Australian Marist, Fr Tony Kennedy, was among the formators gathered in Rome for a month-long meeting-workshop recently.
Pictured below with members of the Marist General Administration are formators from Africa, Brazil, Europe, Mexico, New Zealand, Oceania and the Philippines. Fr Tony (front row, third from left) is rector of the Marist International Theologate, Rome. [Sep 04]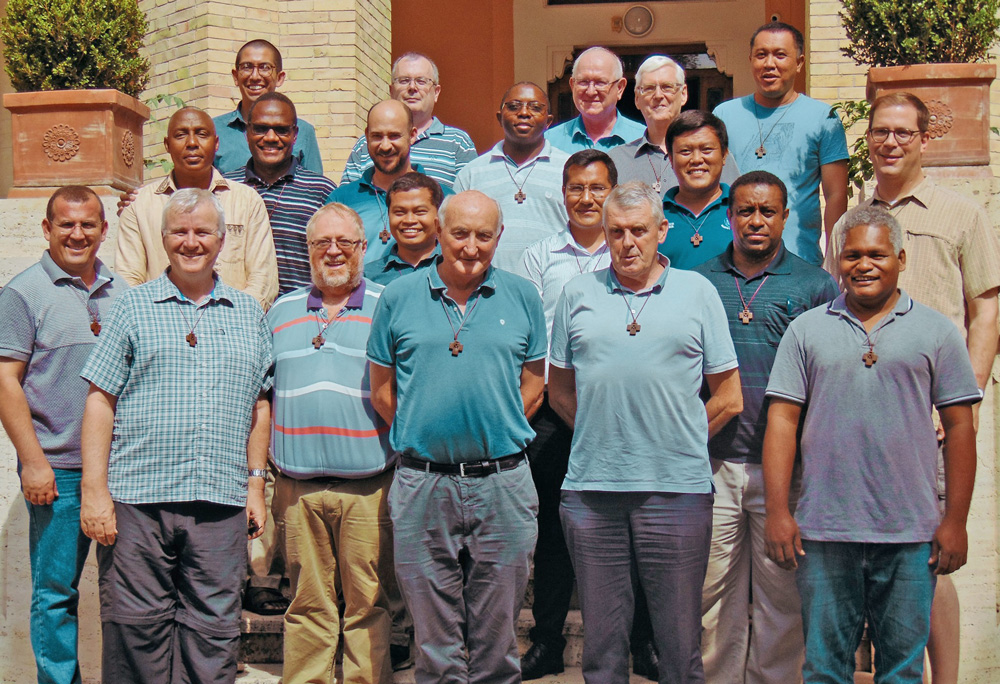 ---
---
Marist news from Europe and the Pacific
Click for latest issues of Euroinfo and Oceania Marist Bulletin. [Sep 01]