---
June news
Colin calendar: 2021

Click here for News 2008 to 2017 | For News 2018 to 2020 click here.
---
---
European bulletins
From Rome and Paris come the latest SM Bulletin and Euroinfo.
SM Bulletin reports on Frs John Larsen and Ben McKenna visiting Africa, Financial Audits, CLOC news and Tutu's breadfruit symposium, while Euroinfo's focus is on Marist educational initiatives in Europe. Clck here for SM Bulletin and Euroinfo or go to Member's Page. [Jun 12]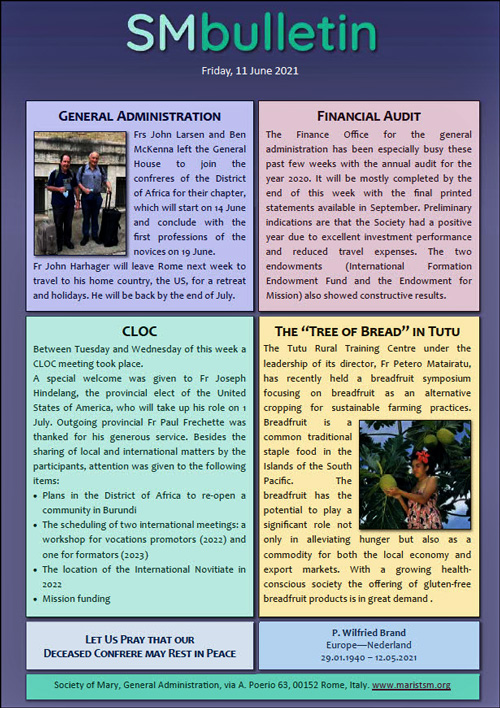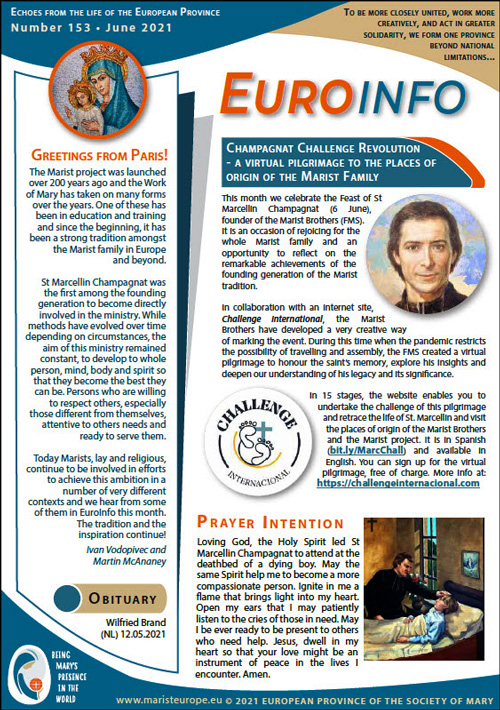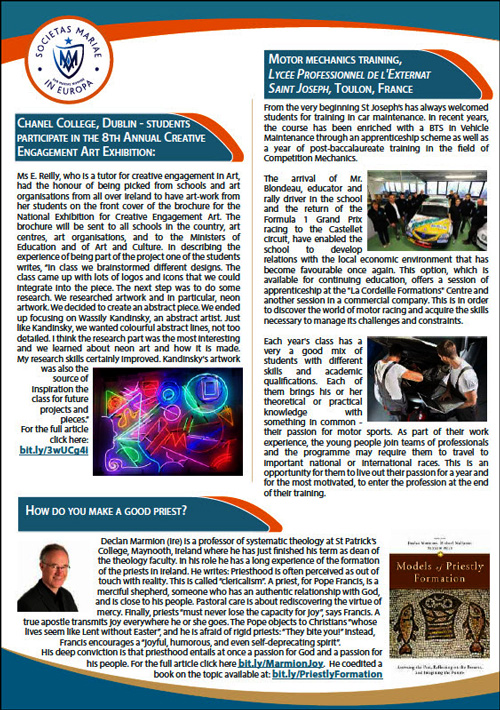 ---
Solemnity of the Sacred Heart of Jesus
'This, then, is what I pray, kneeling before the Father from whom every fatherhood, in heaven or on earth, takes its name.
In the abundance of his glory may he, through his Spirit, enable you to grow firm in power with regard to your inner self, so that Christ may live in your hearts through faith,
and then, planted in love and built on love, with all God's holy people you will have the strength to grasp the breadth and the length, the height and the depth;
so that, knowing the love of Christ, which is beyond knowledge, you may be filled with the utter fullness of God.
Glory be to him whose power, working in us, can do infinitely more than we can ask or imagine;
glory be to him from generation to generation in the Church and in Christ Jesus for ever and ever. Amen.'
St Paul's prayer from the second reading, Solemnity of the Sacred Heart [Eph 3:14-21]
[Jun 11}
---
Newsletters
For the latest issue of the Marist Mission Newsletter (4 pp) click here (also Members' Page) and for Spanish language (24 pp), Familia Marista, click here. [Jun 10]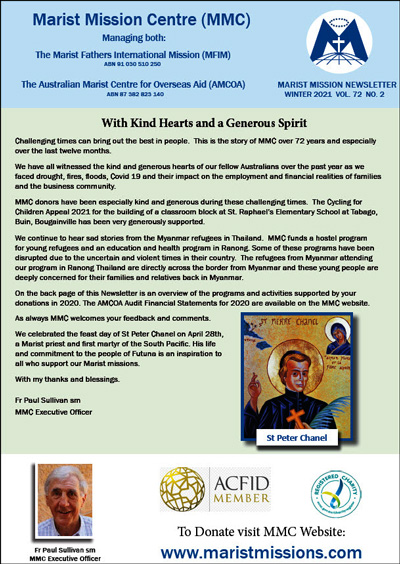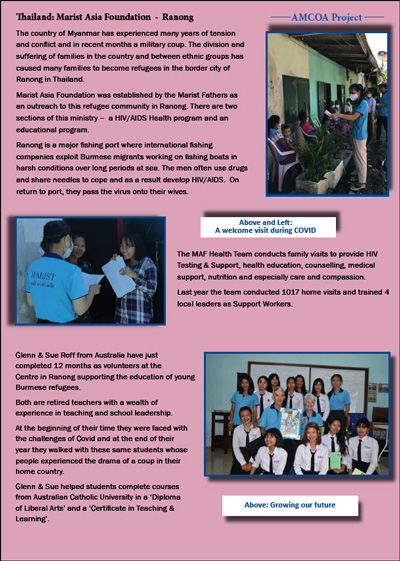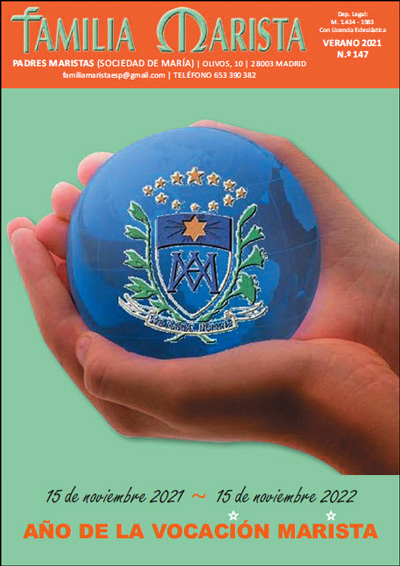 ---
Champagnat day
Jun 06 marks the anniversary of the death in 1840 of St Marcellin Champagnat, Founder of the Marist Brothers. Fr Justin Taylor SM in his biography of Society of Mary Founder, Jean-Claude Colin,(Ch 15: 'End of the beginning, 1839-40) describes some of the last days of Fr Marcellin: '...on Ash Wednesday, 4 March 1840, Marcellin Champagnat was afflicted with a violent pain in the kidneys, which continued until his death. He now set about making his last dispositions...
'On 18 May, Marcellin dictated his 'spiritual testament'. It is a document that breathes the holiness of the man. Addressing his 'very dear brothers' the dying Champagnat emphasised the unity of the Society of Mary in three branches...
'From 24 to 25 May, (Jean-Claude) Colin was at the Hermitage to say farewell. On 6 June 1840, Marcellin Champagnat died at the age of fifty-one. He was buried two days later.'
Below: The bedroom of Marcellin Champagnat at the Hermitage, France, with his bed in which he died, and the chair used by visitors, including Jean-Claude Colin. | Portrait of Marcellin painted shortly after his death. [Jun 06]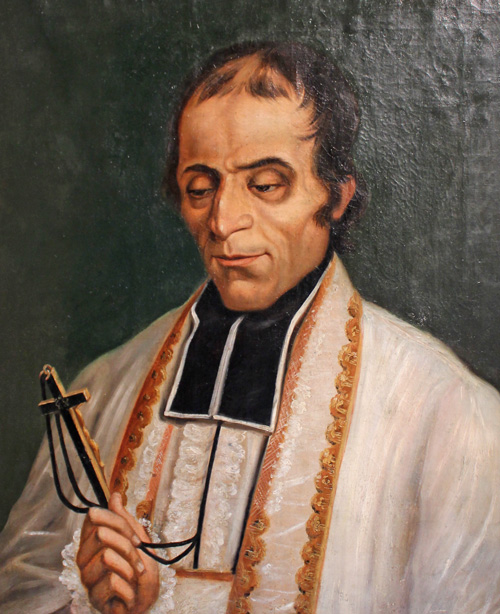 ---
Marists and education
In his monthly reflection Superior-General, Fr John Larsen SM, reminds Marists of the Society of Mary's ongoing commitment to all forms of education, especially to the young. Click here or go to Superior-General's page. [Jun 05]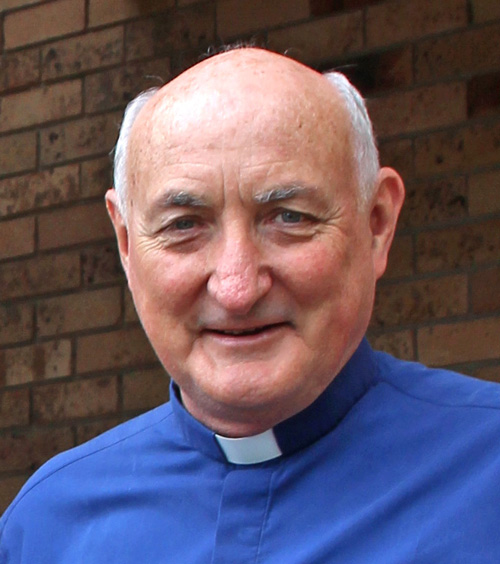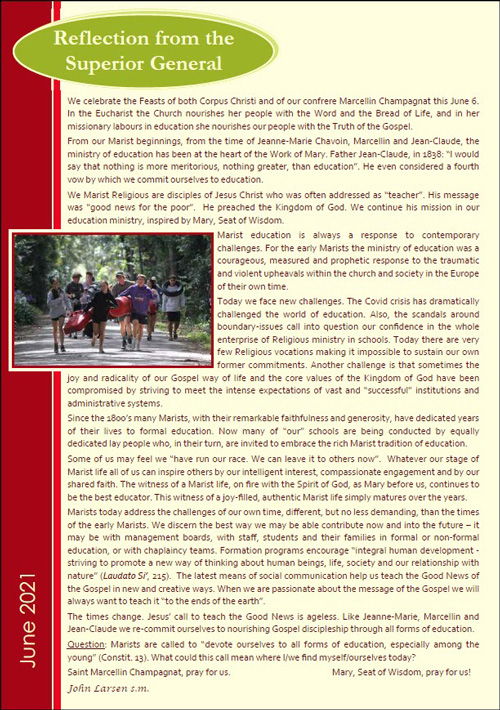 ---
'Shore to the ocean'
A chapter on the topic of 'Devotion' was contributed by Sydney-based Fr Tom Ryan SM in the recently-published 'International Handbook of Love, Transcultural and Transdisciplinary Perspectives'. Fr Tom has made the chapter available (in MS Word original), 'Devotion: "Being shore to the ocean"': click here. For details of the Handbook, click here. [Jun 05]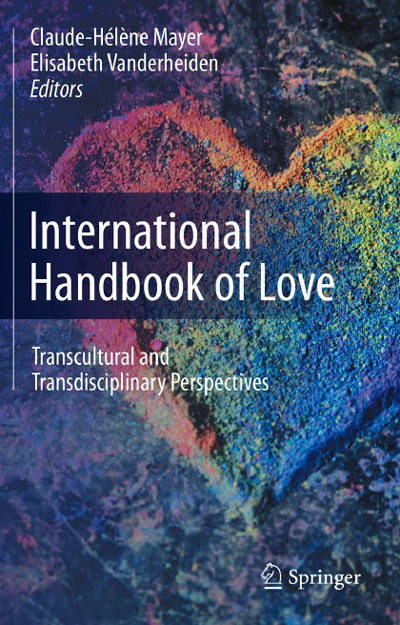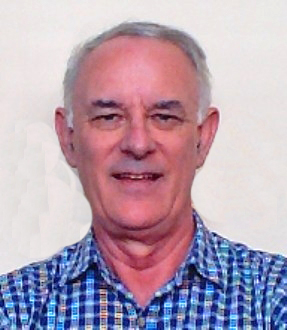 ---
Oceania News Bulletin
Reports from the regions of Oceania Marist province include an item from St Raphael's School, Tabago, Bougainville, benefiting from Australian Br Charlie Randle's 'Cycling for Children'. Click here or go to Members' Page. [Jun 02]