December news
Click here for News 2008 to 2017
---
---
Joubert Jubilee
Celebrating twenty-five years of choral presence in the Hunters Hill area, the Joubert Singers held their Silver Jubilee Concert in Holy Name of Mary church on Dec 09.
Led by conductor, Rachelle Elliott, the choir's anniversary repertoire included Mozart's Vesperae Solemnes de Confessore K339, a cappella works from Nordic Countries and Australian Christmas songs.
Happy anniversary, Singers! [Dec 09]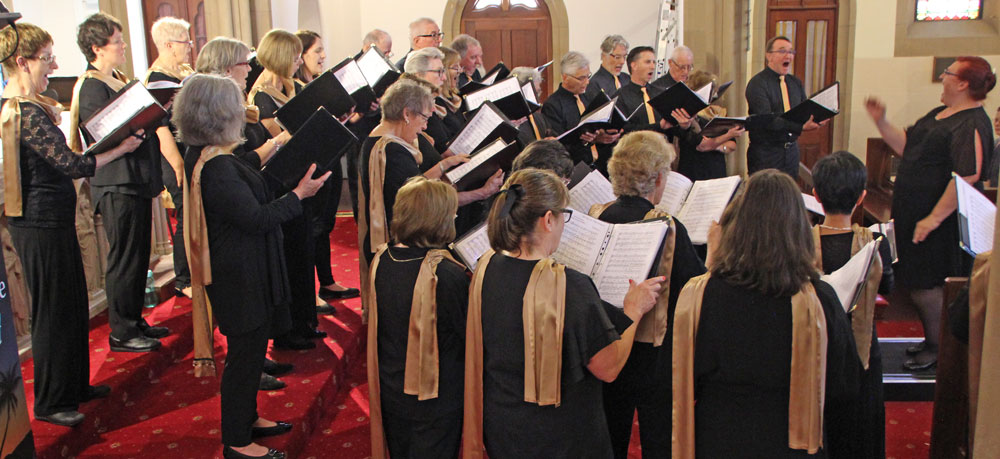 ---
'Sorrow and Promise'
In a simple service in the chapel of 'Montbel', Hunters Hill, on Dec 08 senior Marists participated in the 'Sorrow and Promise' liturgy prepared by CRA (Catholic Religious Australia), acknowledging the tragedy and sadness of abuse of minors and vulnerable persons in the Church.
A time of prayerful reflection was followed by community discussion.
For the CRA liturgy booklet, click here. [Dec 08]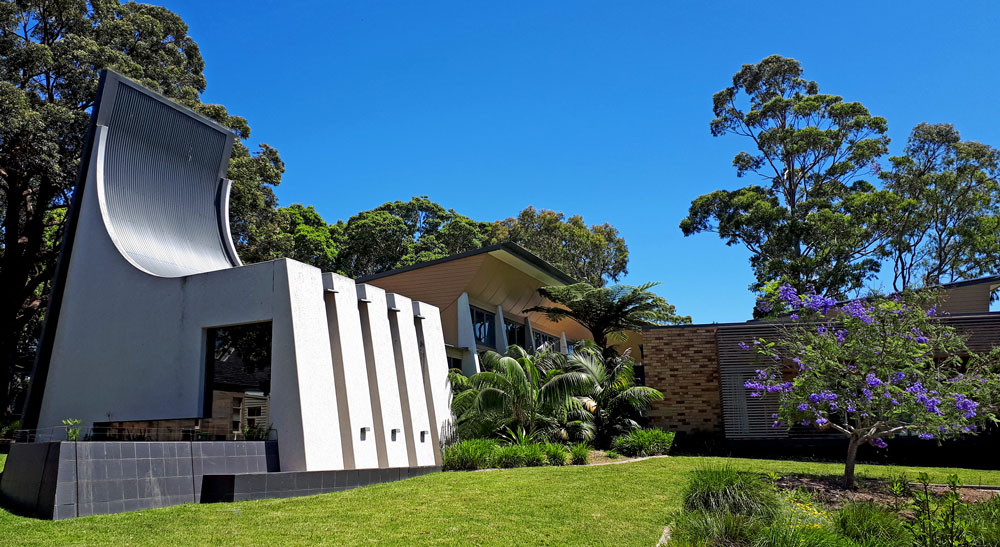 ---
Rocky Brazilians farewell Fr Paul
Brazilian Catholics in Rockhampton, Qld, recently gave Fr Paul Mahony a touching farewell as he concluded a 12-year, monthly ministry amongst them.
Having worked in the Marist Mission District of Brazil for twenty years and with fluency in Portuguese language, Fr Paul has become a valuable guide to Brazilians in Queensland and New South Wales. He is presently leader of the 'Montbel' Marist Aged Care residence at Hunters Hill.
Muito obrigado, Padre Paulo! [Dec 07]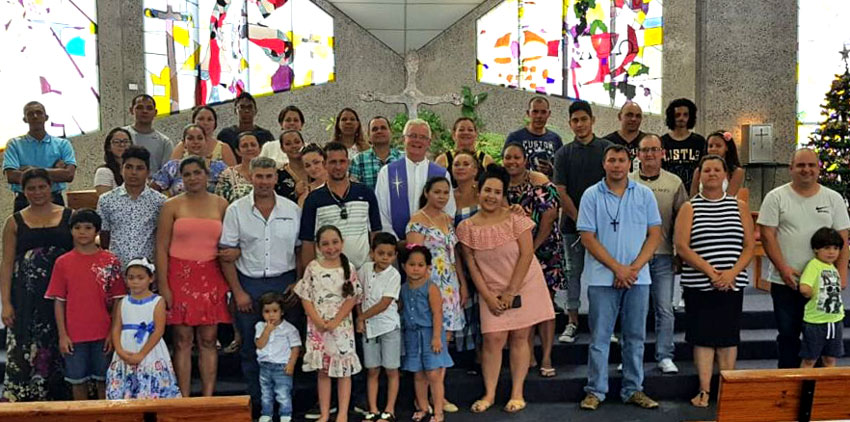 ---
Tomigaoka's 50th
Fr Paul Glynn was an honoured guest at the anniversary Mass and dinner marking the 50th anniversary of the Tomigaoka parish church in Nara prefecture, Japan.
On land originally acquired by Fr Syd Nugent, the initial building was a two-story kindergarten opened in 1968 and also used as a Mass centre until a proper church could be constructed. Later, Fr Paul's brother, Fr Tony Glynn, took responsibility for Tomigaoka and built the present church in 1973.
With Tomigaoka friends, Fr Paul offered Mass at the cemetery where Fr Tony's ashes are interred.
Above: Fr Paul Glynn (front, second from right) with Kyoto's Bishop Otsuka and some of the large congregation attending the anniversary Mass. (Another similar photo shows the other half of the congregation!) Below: Scenes from the Mass and dinner. Further below: Memorial Mass at Fr Tony Glynn's grave.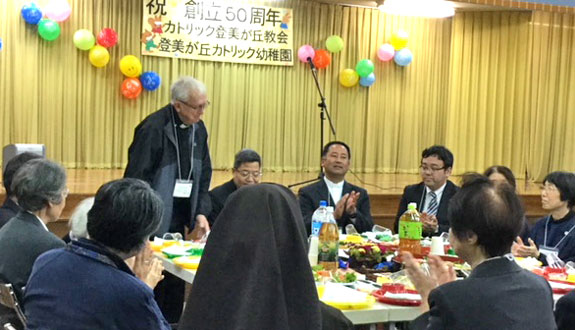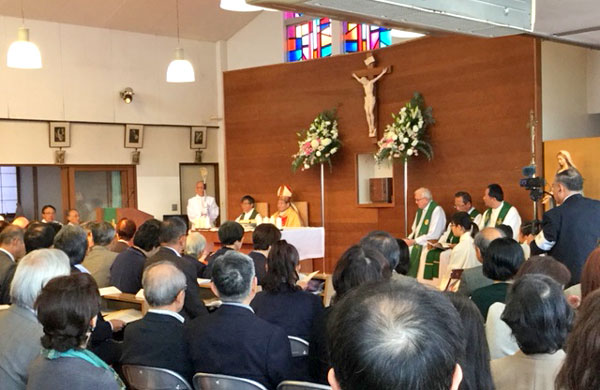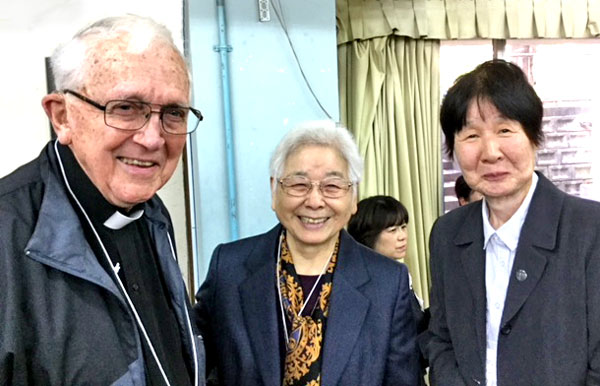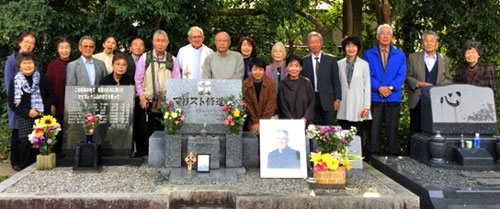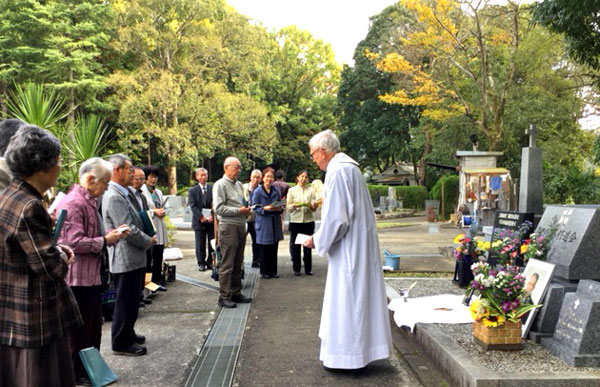 ---
Celebration and memories
Leader of the Marist District of Asia, District, Fr Christopher Ganzon SM, recently celebrated another year of priesthood, recalling memories of his first overseas mission experience in 2002.
Within weeks of his ordination in November 2002, the young Fr Chris embarked on the Marist Mission Centre' s 'The Other Half' experience to countries on mainland Asia. He was soon to remark, 'I have spent most of my priesthood overseas!'
Fr Chris' newly-ordained adventure took him to Bangladesh, Cambodia, Thailand and jungle refugee camps of the Thai -Burma border.
In 2018 he was appointed to lead the Marist Mission District of Asia. [Dec 04]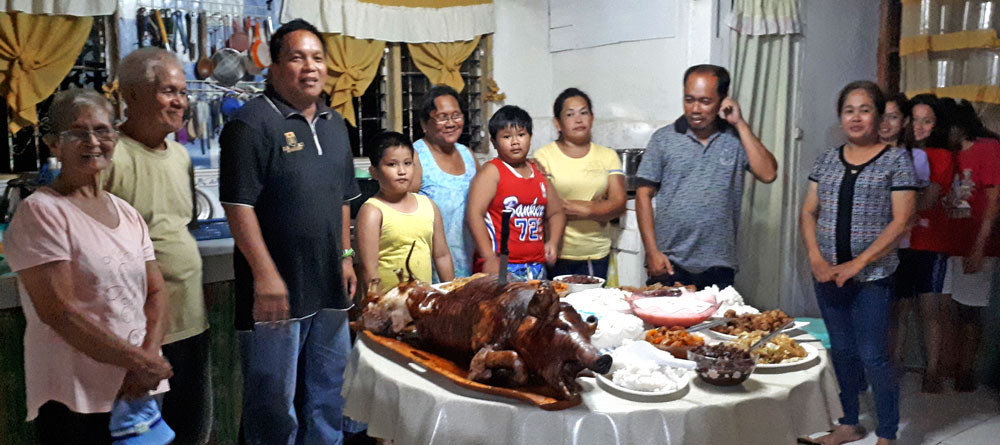 Above: Fr Chris (third from left) celebrating sixteen years of priesthood, with family and friends.
Below: With confreres working in the Marist District of Asia (Fr Chris: middle row, second from left)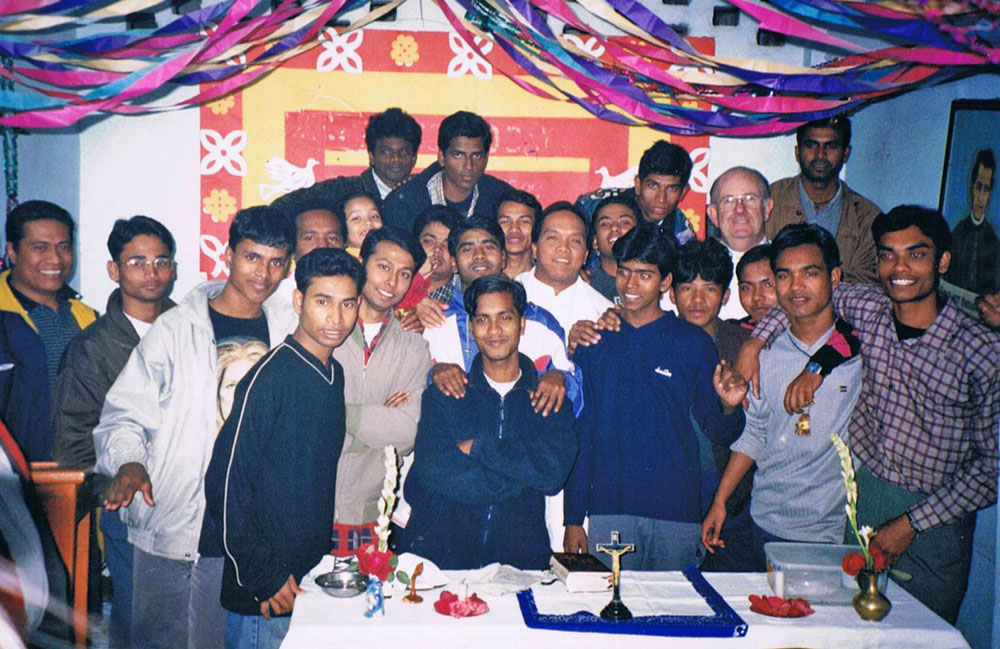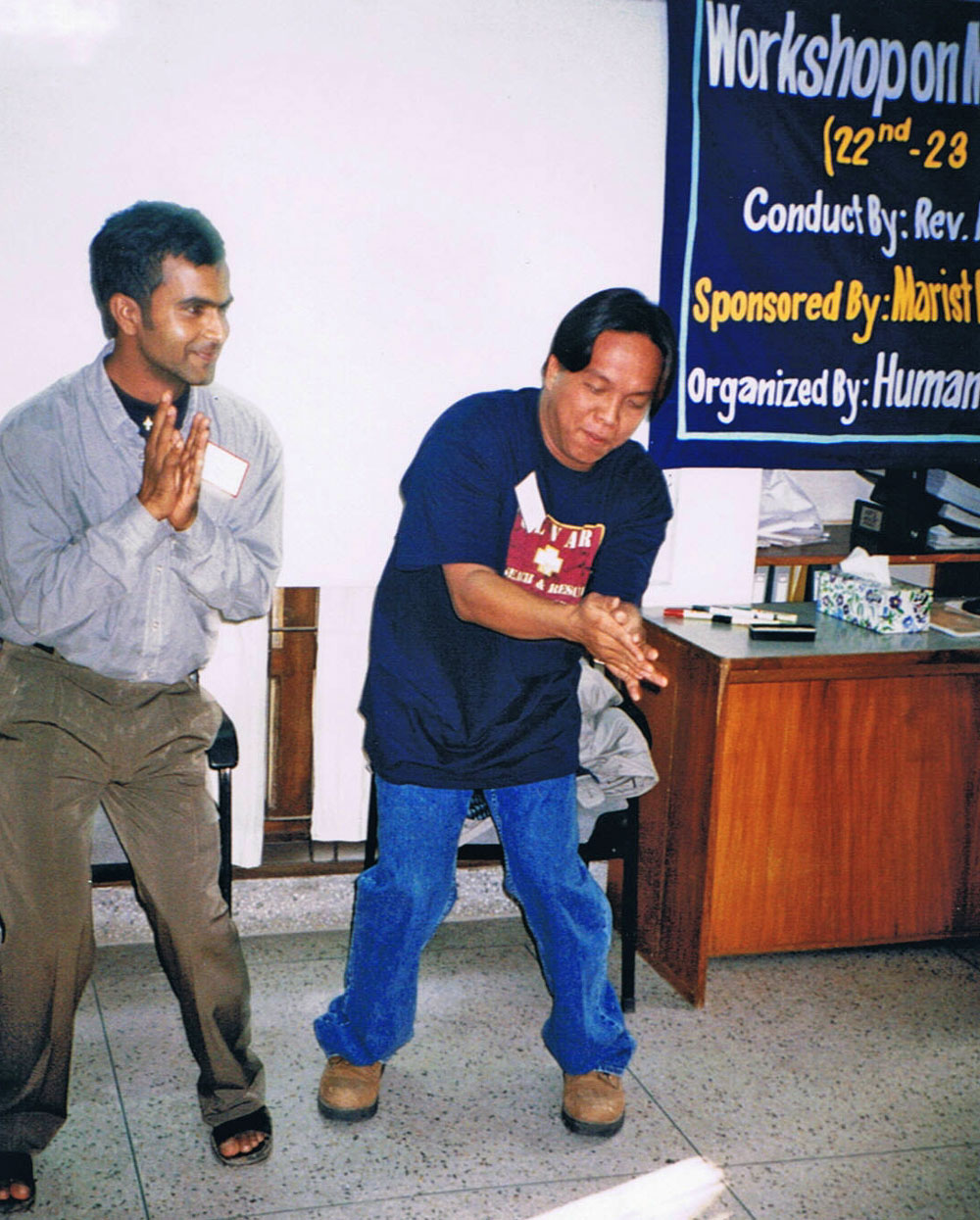 Flashback to Fr Chris' TOH adventure of 2002-03. Above: Christmas Mass at Maera Moo refugee camp, Thai-Burma border | With students on Don Bosco Hostel, Dhaka City, Bangladesh | MMC Leadership and management training, Dhaka. Below: Crushing sugar cane, Battambang, Cambodia | With youngsters, rural Camboida | Relaxing with fellow Marist TOH-ers, Maesariang, Thailand.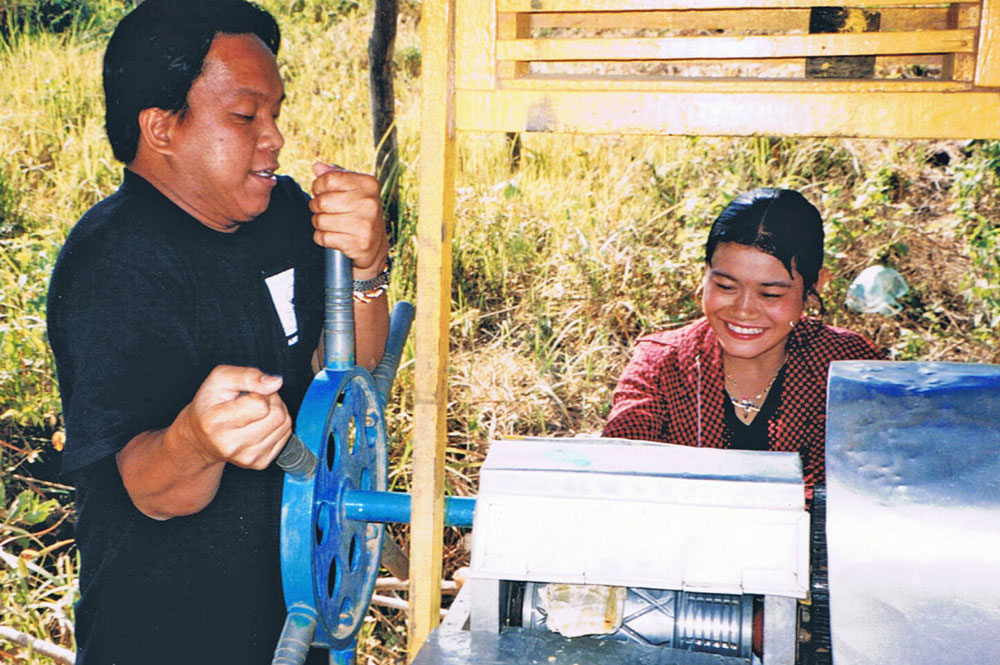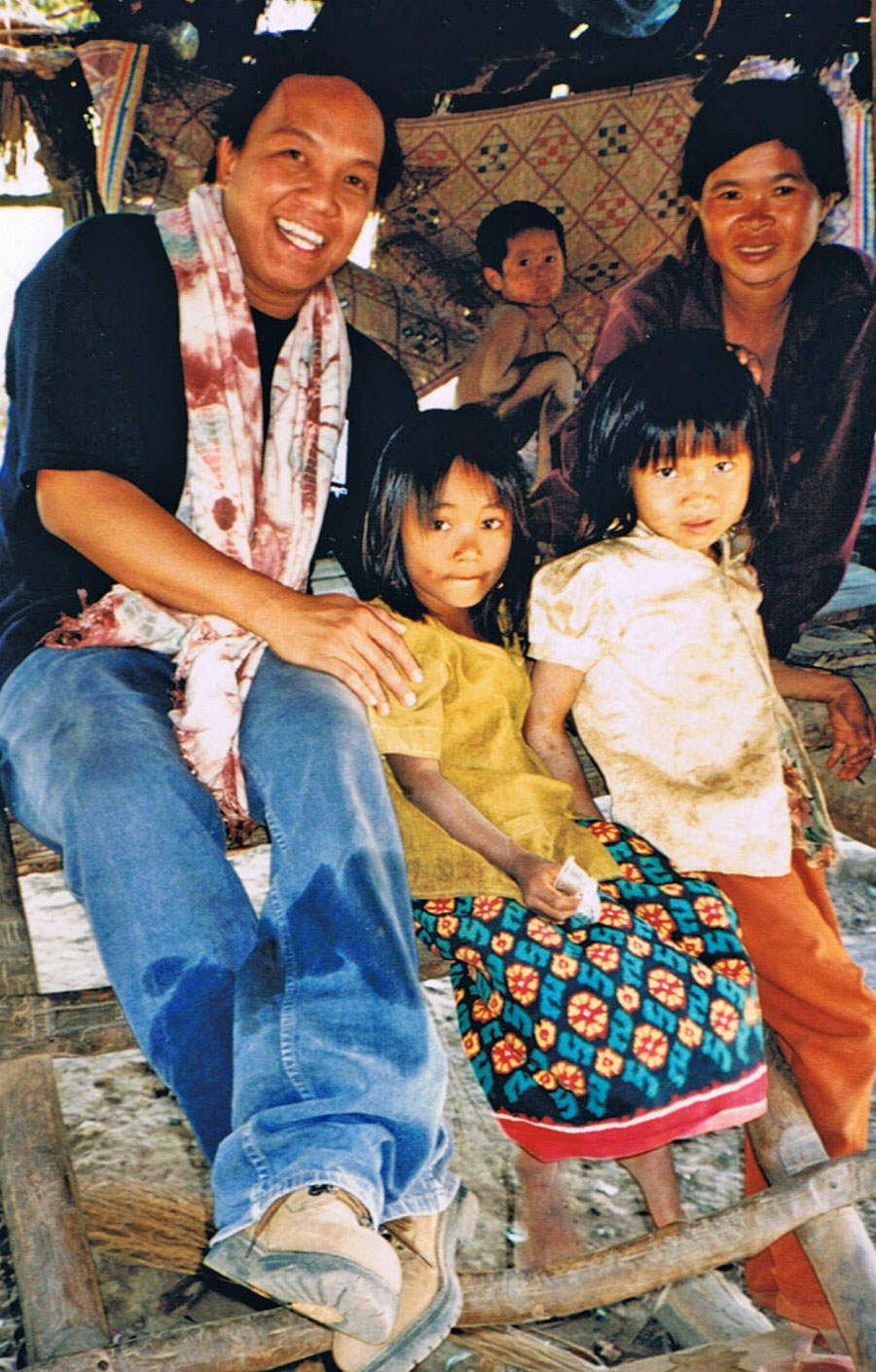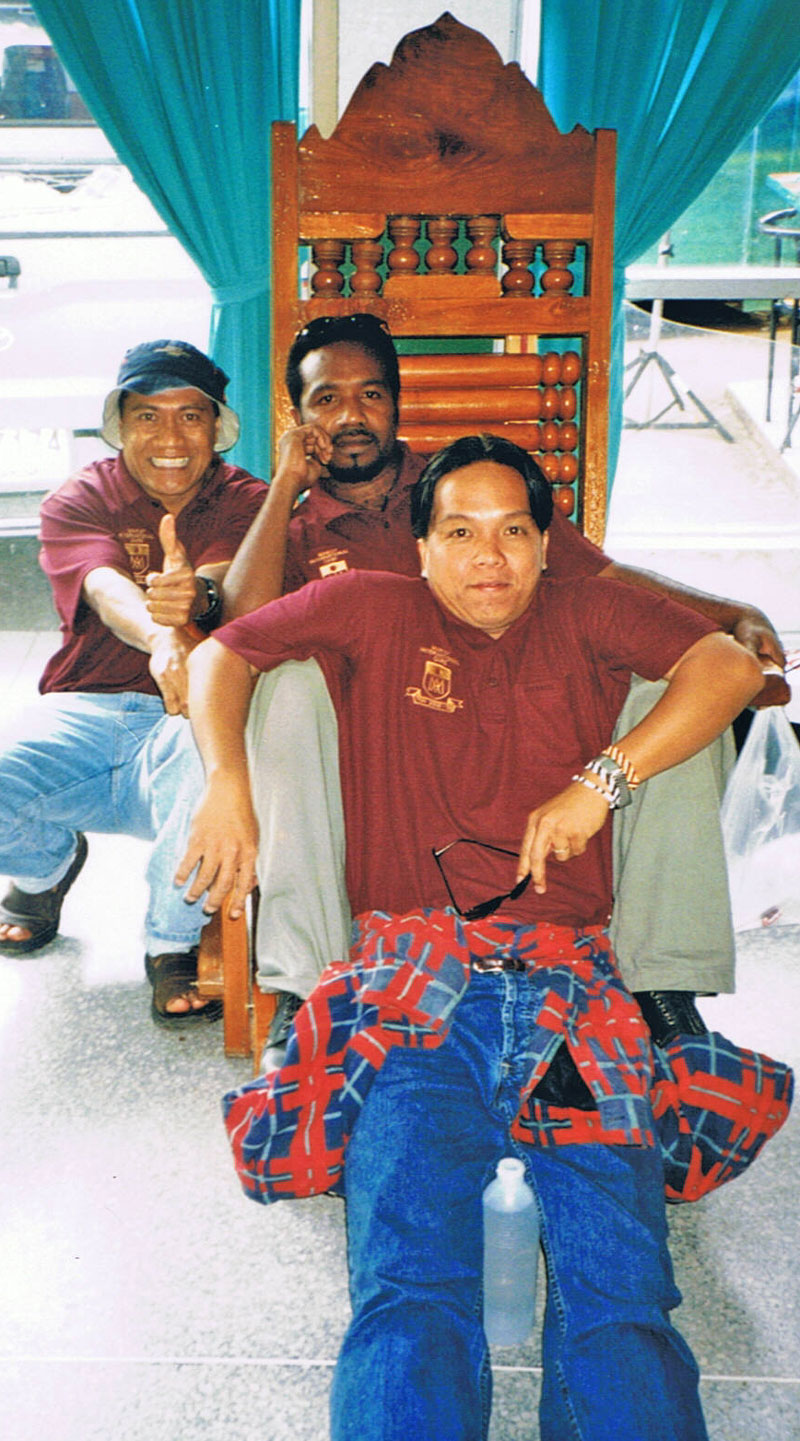 ---
Superior-General's reflection
Following recent visits to Toulon and Dakar, Fr John Larsen reflects on Christmas images and the Marist spirit in education.
See Members' Page [Dec 02]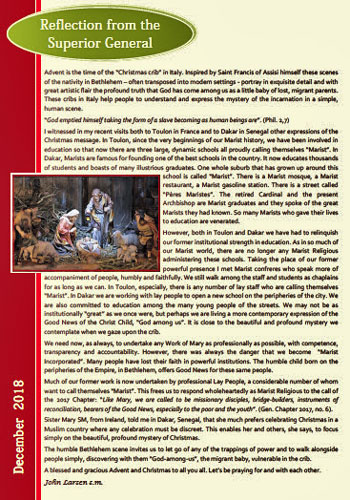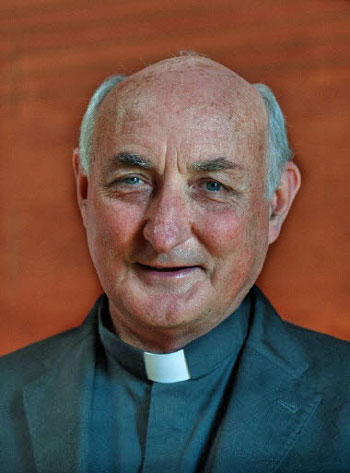 ---
Happy New Year of Grace
Welcome to Advent! [Dec 02]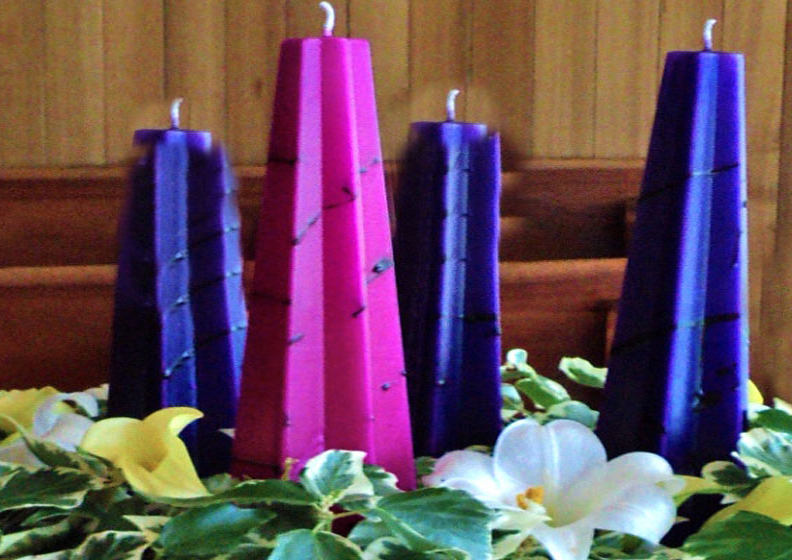 ---
St Thérèse and Fourvière
On Dec 01, 1887, Thérèse Martin ended her journey from Normandy to the city of Lyons, France, by climbing the steep steps to the shrine of Our Lady of Fourvière. It was a few weeks before her fifteenth birthday.
Later known as The Little Flower, Thérèse followed the centuries-old tradition of seeking the intercession of the Blessed Virgin for her future. Seventy years earlier, twelve Marist aspirants had climbed the same steps to pledge their commitment to form the Society of Mary.
At the time of Thérèse's visit to Fourvière, the giant basilica has just been completed (1884), adjoining the ancient chapel of the Blessed Virgin. A plaque in the chapel remembers Thérèse's visit. She entered Carmel a few months later, in April 1888. [Dec 01]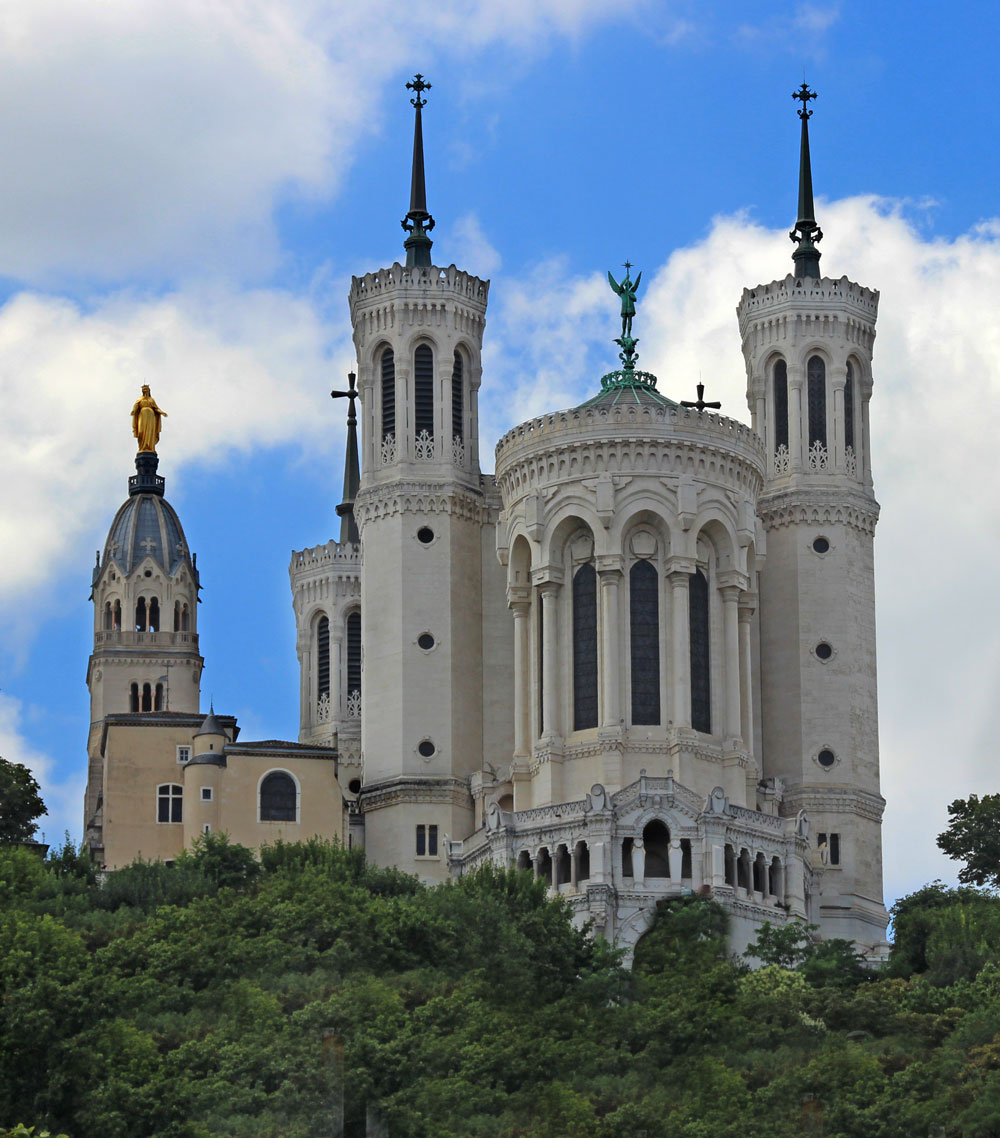 Above: Fifteen-year-old Thérèse Martin | Fourvière today, with the ancient chapel now topped by a statue of Mary and dwarfed by the basilica.
Below: The steps to Fourvière | Inside the ancient chapel | The plaque recalling Thérèse's visit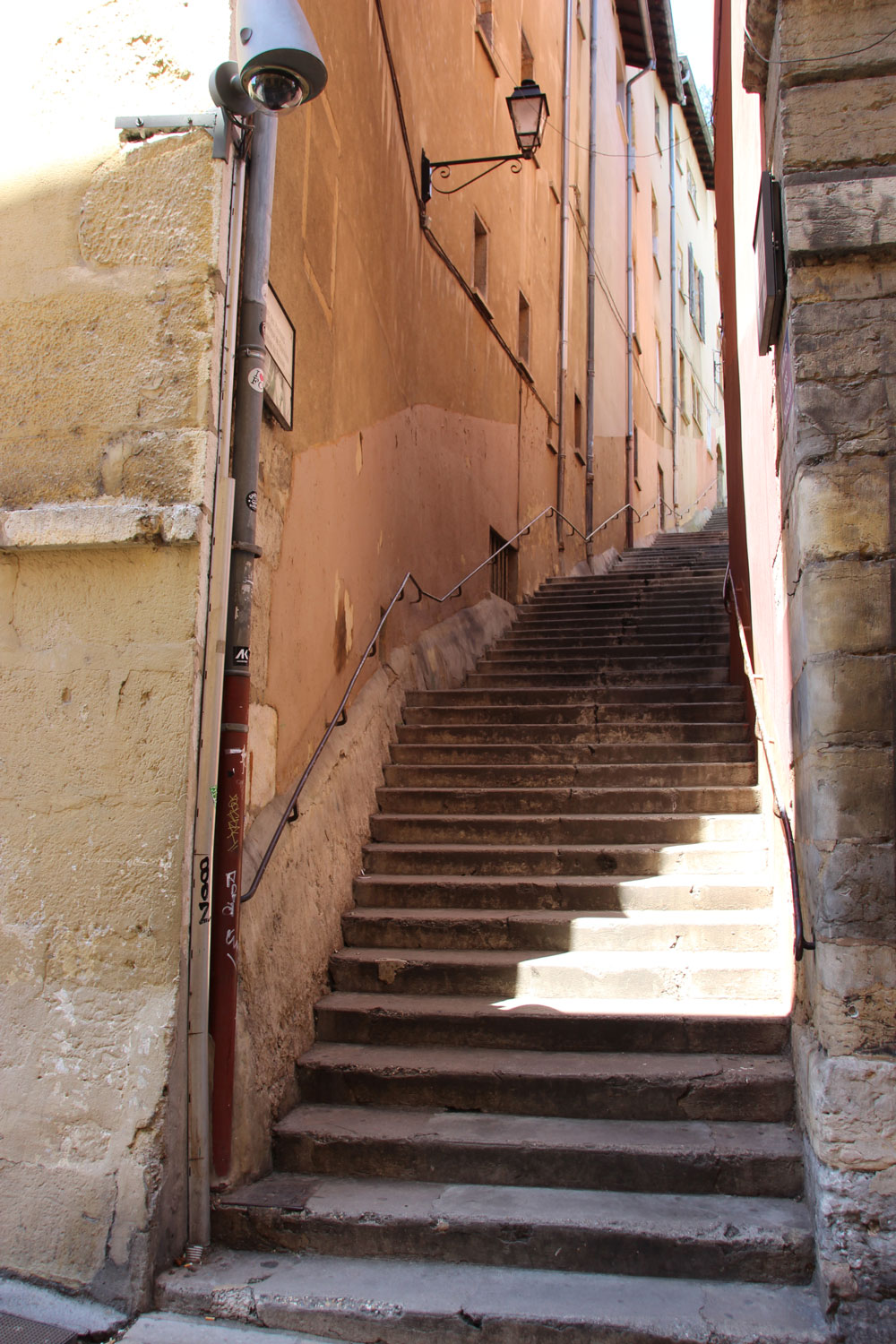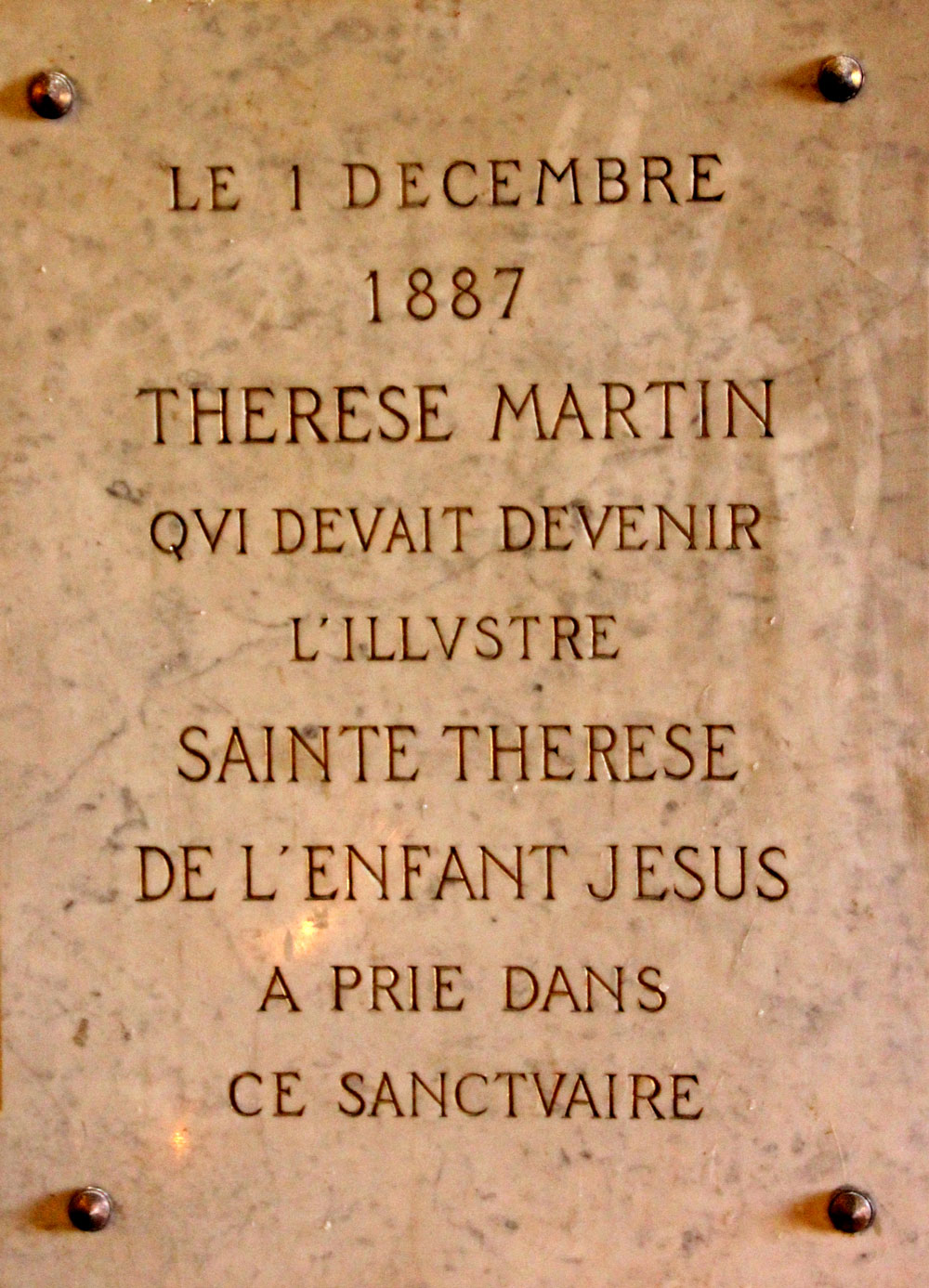 ---
Countdown
Villa Maria monastery's Advent calendar has appeared on the wall of the dining room, marking the countdown of days to Christmas.
The calendar is the handiwork of women and girls from the Sarnelli House outreach program in northern Thailand, supported by the Marist Mission Centre. It is a gift from the Thai Redemptorists who conduct the program.
Villa Maria community members take one of the felt crib images and place it on the calendar each day until Christmas when the Christ-Child figure is put in place. [Dec 01]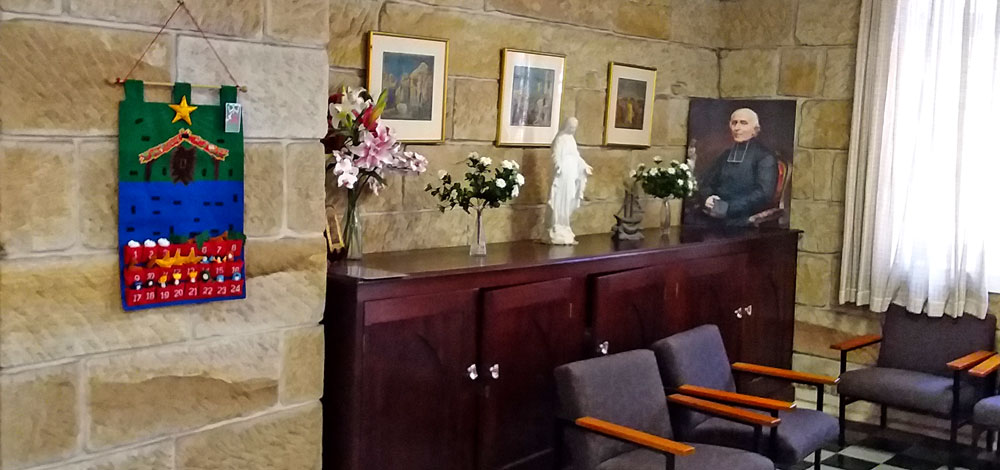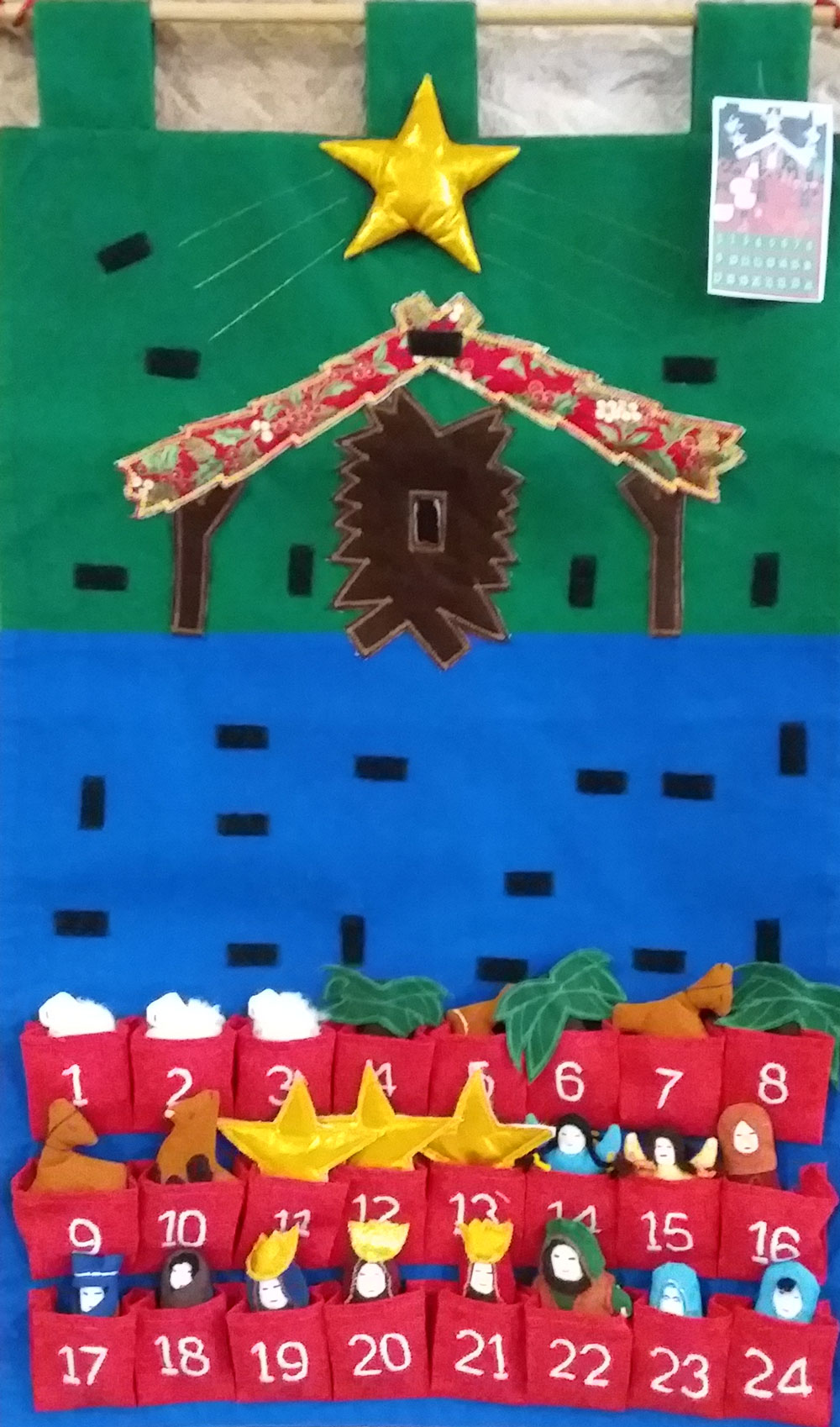 ---