---
May news
Colin calendar: 2021

Click here for News 2008 to 2017 | For News 2018 to 2020 click here.
---
---
Passing of Judy Saliba
Australian Marists note with sadness the recent sudden death of Mrs Judy Saliba after a short ilness. Judy had served as secretary of the Provincial Office, Hunters Hill, NSW, during the period of five successive provincials.
Provincial, Fr Anthony Corcoran, and several other Marists and staff members were present at her funeral at Macquarie Park crematorium on May 13.
Judy is survived by her husband, Fred, and son, Peter, and family. May she rest in peace. [May 13]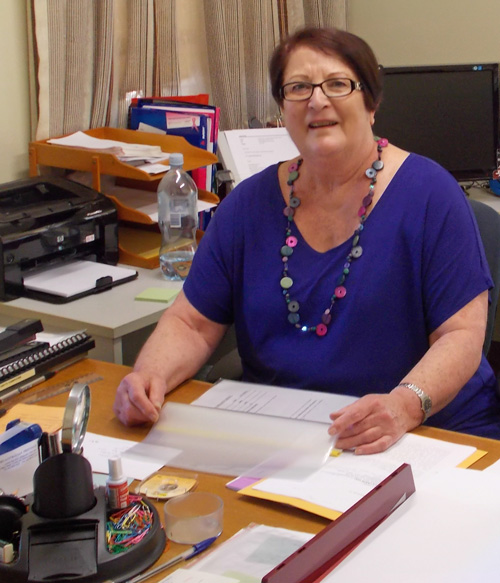 Above: Judy at her provincial office desk as she is remembered by many Marists | At Montbel and her retirement farewell in Mar 2013.
---
SM Bulletin
From Rome this week's SM Bulletin reports on Laudato Si initiatives in the Pacific, Fr Ad Blommerde's cenacle icon and Fr Kerry Prendeville's book on the Ghari people of Guadalcanal. Click here or go to Members' Page. [May 08]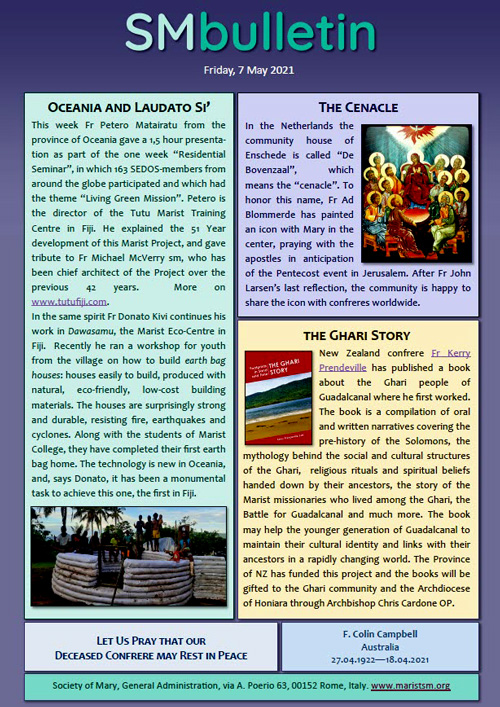 ---
32 years of care for kids
From Davao, Philippines, the Marist Mission District of Asia and Balay Pasilungan report on the 32nd anniversary celebrations of the ministry for vulnerable children in Mindanao: 'The Foundation thanks all our benefactors, donors, staff and to those of you who have been journeying with us and helping make this mission possible. As we continue this God's project, making changes in the life of these young ones, may God's grace, love and peace be with us always. Special thanks and blessings to Marist Mission Centre Australia and other benefactors and donors.'.
Balay Pasilungan ('Shelter Home'), was founded by Fr Pat Devlin SM on May 04, 1989, and has been a home and refuge to vulnerable children living in highly dangerous situations, exposed to abuse and exploitation.
Pictured below: District Superior, Fr Christopher Ganzon SM and fellow Marists at the celebratory Eucharist, with special events for boys and staff. [May 06]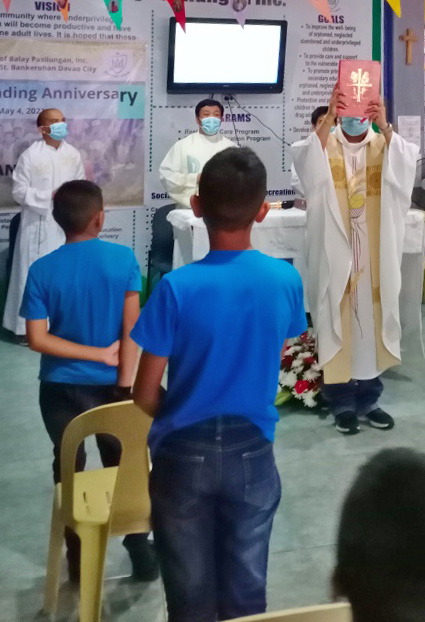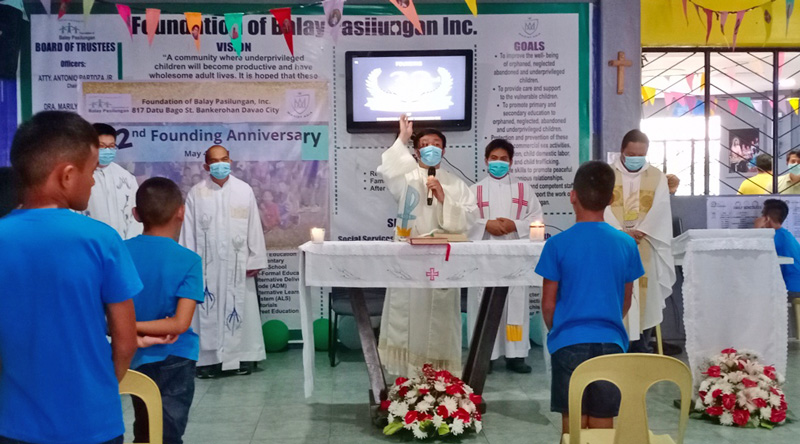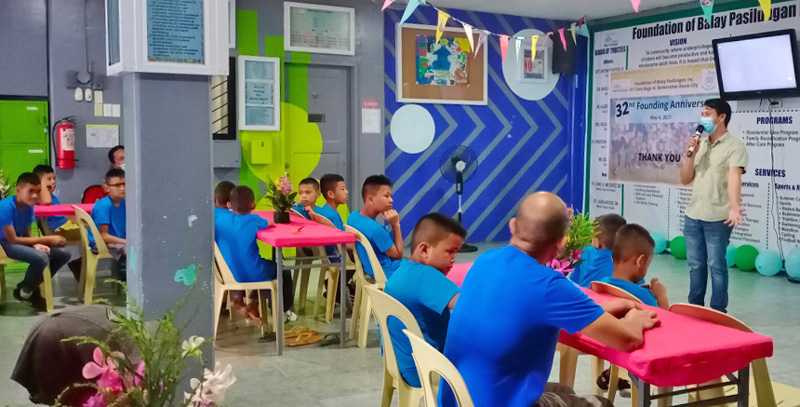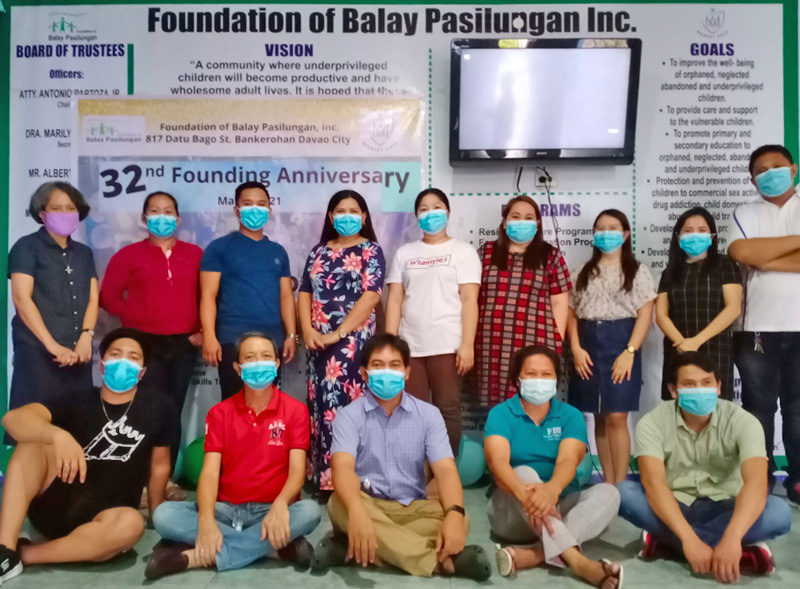 ---
Grace in the clouds
In his monthly reflection Superior-General, Fr John Larsen, invites Marists to search for the graces hidden in the clouds besetting our times. Click here or go to Superior-General's Page. [May 01]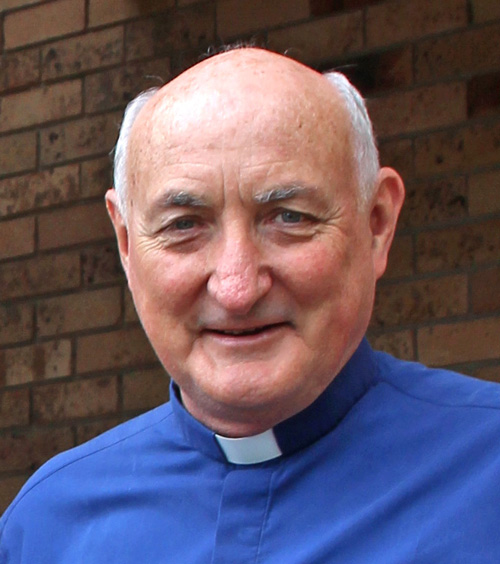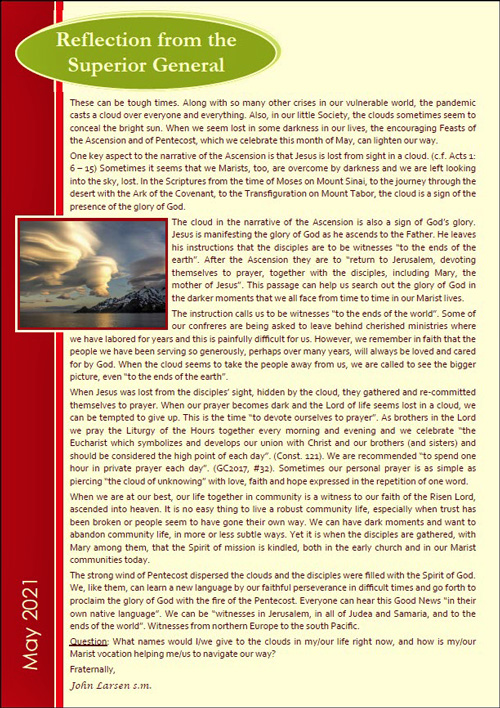 ---