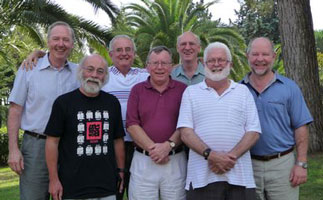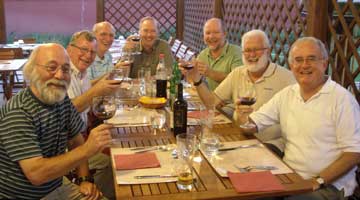 Aussie Marists at the Chapter (left photo, back row: Frs Ray Chapman & Tony Corcoran (secretariate), Gerard Hall (delegate), Paul Cooney (provincial); front row: Keith Tulloch (English Marist in the province's mission in Japan), Peter McMurrich (delegate) and Kevin Bates (liturgy).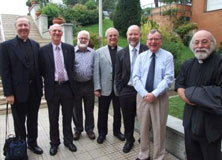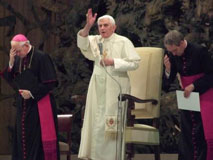 Going to see the Holy Father.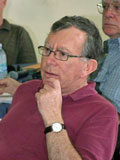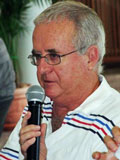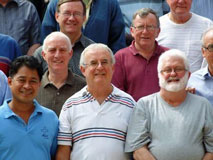 Australian Marists and Chapter glimpses.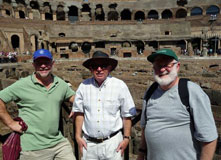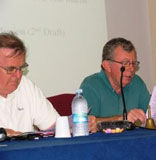 Above left: Frs Paul Cooney, Peter McMurrich and Kevin Bates at the Colliseum. Right: Fr Peter McMurrich reporting for a topic group.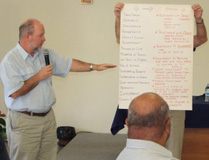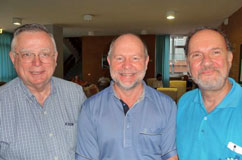 Above & below: Australian provincial, Fr Paul Cooney, during chapter sessions with fellow delegates and Marist lay visitors.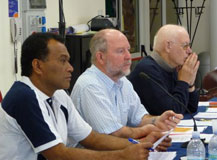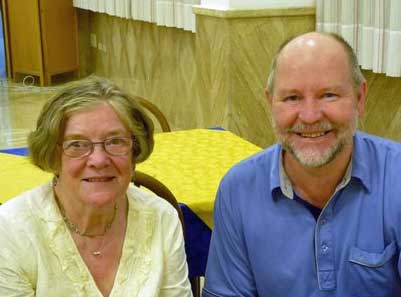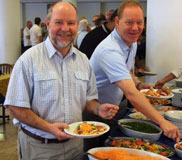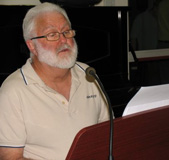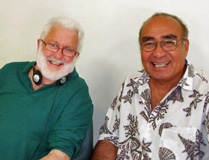 Above: Aussie musician and liturgist, Fr Kevin Bates, at work and play during the chapter.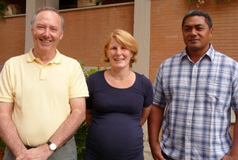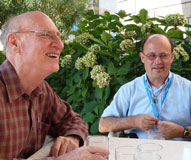 Above left: Fr Ray Chapman with fellow secretariate members, Sophie Janssen and Fr Soane 'Ahohapo. Right: Australian delegate, Fr Gerard Hall, with fellow chapter participant and visiting the Quirinal..
More glimpses of the Chapter sessions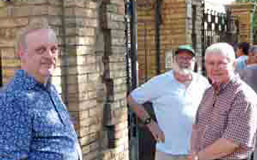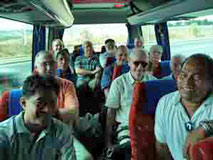 Delegates preparing to move to the Chapter venue, the 'Salesianum', Rome.