Leadership teams of Marist provinces and mission districts in Australia, New Zealand, Oceania and the Philippines met recently in Sydney (Jun 13-18) to plan for the next steps in Marist missionary presence in Asia-Pacific.
Nine nationalities were represented amongst the twenty-two priests gathered for the four-day meeting. Venue was the Colin Library at picturesque, historic Villa Maria, Hunters Hill, Sydney.
Recognising the emerging place of Asia in Marist mission priorities the group established 'MAP' (Marist Asia-Pacific).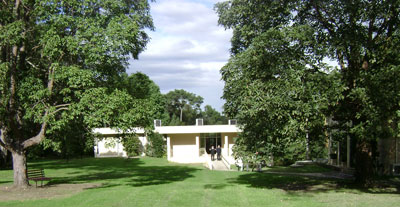 ... the Colin Library at picturesque, historic Villa Maria