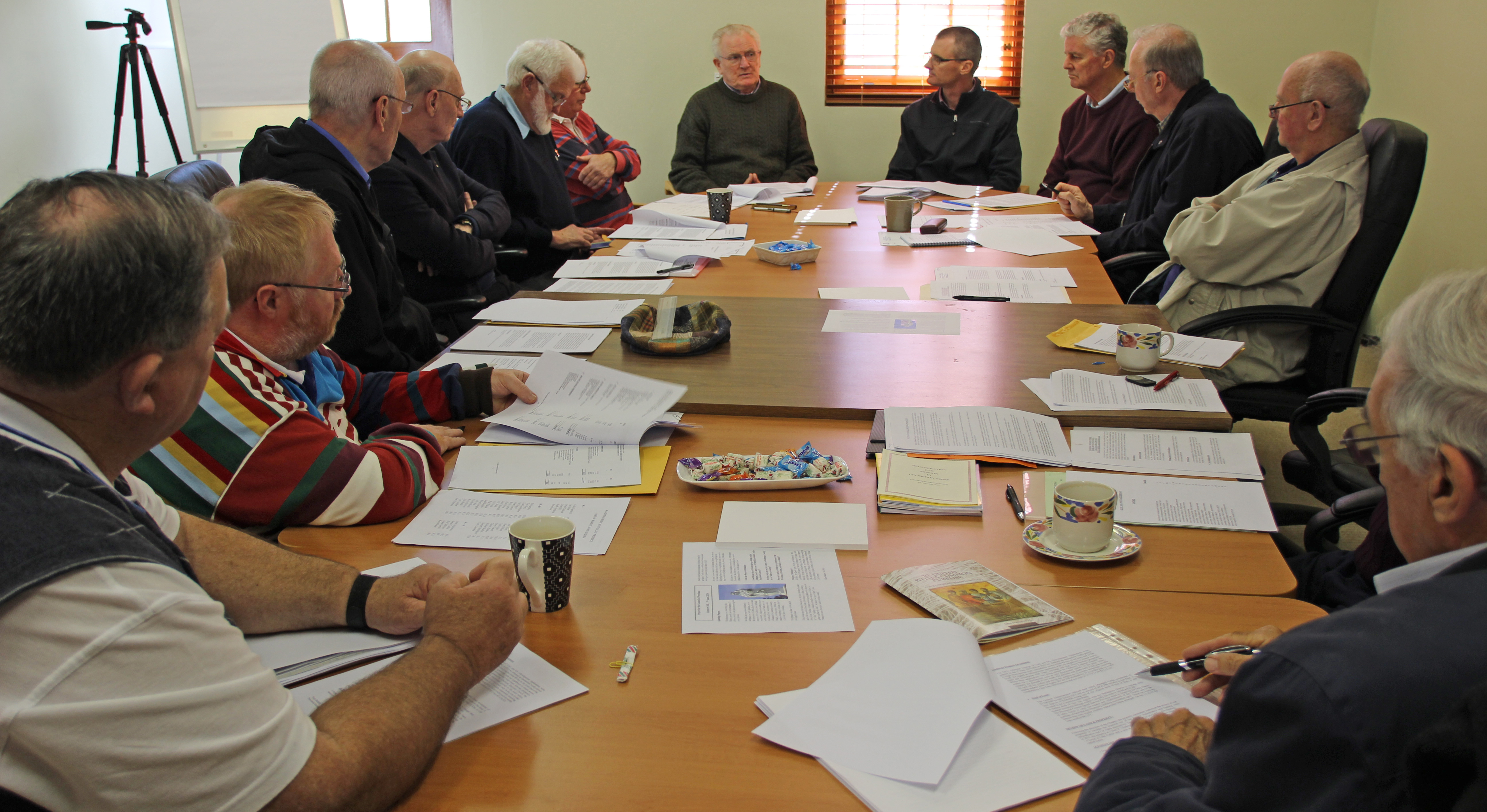 Council of the Province members receiving reports from business managers (from left): Frs Bob Barber, Tony Kennedy (chairperson), Michael Whelan, Gerard Hall, Kevin Bates and Peter McMurrich, Tony and Andrew Biddle, Frs Kevin Stewart, Ray Chapman, Bernard McFadyen, Ron Nissen, Jim Carty and Paul Sullivan.
Council of the Province
Meeting at the provincial headquarters of the Society of Mary's Australian province, Hunters Hill, on Jun 07, the Council of the Province made its customary review of the life of the province since the last chapter in 2012.
Matters considered by the Council included prioritisation of ministries, financial reports, ageing, formation, vocations and holiday residences.
Provincial, Fr Bob Barber, commented: 'It's been really helpful to have this feedback on the province and our administration.'
[Posted Jun 07]