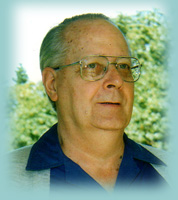 Fr Fred Limeburner / .. in 2014 with Maryvale's Mass stipend book cared for by him over many years
Passing of Fr Fred Limeburner
Marists of the Australian Province mourn the death of Fr Alfred ('Fred') Limeburner SM.
A long-time member of the Maryvale/Montbel community, Hunters Hill, Fr Fred had recently moved to St Catherine's Aged Care Facility, Eastwood, NSW. He died at Concord Repatriation Hospital on Nov 11, aged 89.
Fr Fred, an air force serviceman in World War II, was well known as master of novices in the 1960s, as well as teacher, seminary professor and provincial secretary-bursar.
Mass of Christian Burial for Fr Fred will take place in Holy Name of Mary Church (Villa Maria), Hunters Hill, on Mon, Nov 16, at 2 pm. followed by interment at Macquarie Park Cemetery, North Ryde.
May he rest in peace. Click here for a profile of his life.
[Nov 11]