Passing of Fr Jack Bettridge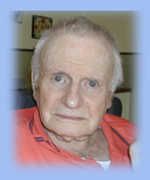 Marists of the Australian Province mourn the passing of Fr John ('Jack') Bettridge SM who died peacefully on Jun 11, aged 92, at the Little Sisters of the Poor, Randwick, NSW.
Joining the Marist Seminary, Toongabbie, in 1942, young Jack was professed in 1944 and studied at Ste Foy-les-Lyon, France, before priestly ordination at Lieu in 1949. He then obtained a licentiate in theology at the Angelicum University and a doctorate in canon law at the Gregorian University, Rome.
Returning to Australia in 1953, Fr Jack joined the seminary staff at Toongabbie, teaching canon law. Later he moved to St Patrick's, Church Hill, to be nearer to North Sydney, where he was secretary to the Apostolic Delegate, Archbishop Carbone, and hospital chaplain whilst continuing to teach at Toongabbie. At this time he established an information centre at St Patrick's attracting many young Catholics.
In 1960 Fr Jack joined the Oceania Marist Province being appointed to Noumea, New Caledonia, where the taught seminarians, set up an information centre and was pastor of Paroisse de la Conception. From 1973 to 1997 he directed an adult education centre near Boston, USA, where, assisted by a Marist lay group, he offered renewal courses, retreats and spiritual direction.
On his retirement Jack returned to Australia, living first at Villa Maria and then at 'Maryvale, Hunters Hill, before ending his days in the care of the Little Sisters of the Poor at Randwick, NSW.
At the time of his death Fr Jack was the oldest Marist priest in Australia. May he rest in peace.