---
Justice, Peace & Integrity of Creation

This page: Beloved Amazon | BP20 under way | WIHW | Caring for the green mountain | Fr Luigi's well | Unusual kindness | Laudato Si and the Marist Family | Timo's story
---
---
---
Beloved Amazon
This week's JPIC Blog from Rome taps into Pope Francis' post-synodial exhortation, 'Querida Amazonia - Beloved Amazon'. Go the Blog: click here, For the full text of 'Beloved Amazon', click here. [Feb 18]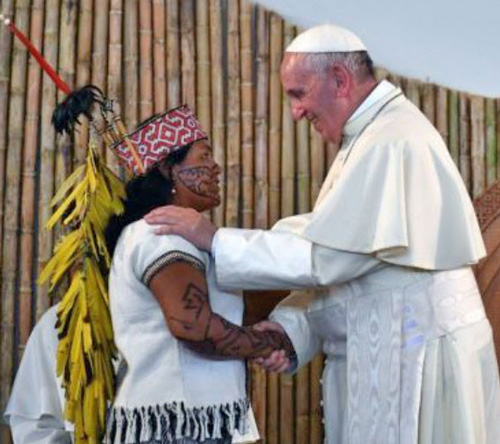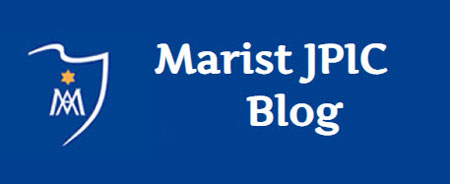 ---
BP20 under way
The latest in the ongoing series of 'Bridge Programs' commenced in early February. Twelve young adult 'BP-ers' from various parts of Myanmar and Thailand have begun a twenty-week journey of D.I.Y. assignments geared to prepare them for entrée to higher education and employment.
BP began in 2011 as a consequence of the Marist Mission Centre's involvement with Burmese refugee camp hostels and the establishment of Australia Catholic Universty's online diploma course.on the Thai-Myanmar border.
The Bridge Program is led by a team of former-BP-ers who upload assignments to the BP website and coordinate many of the program's activities including regular Skype video sessions. [Feb 14]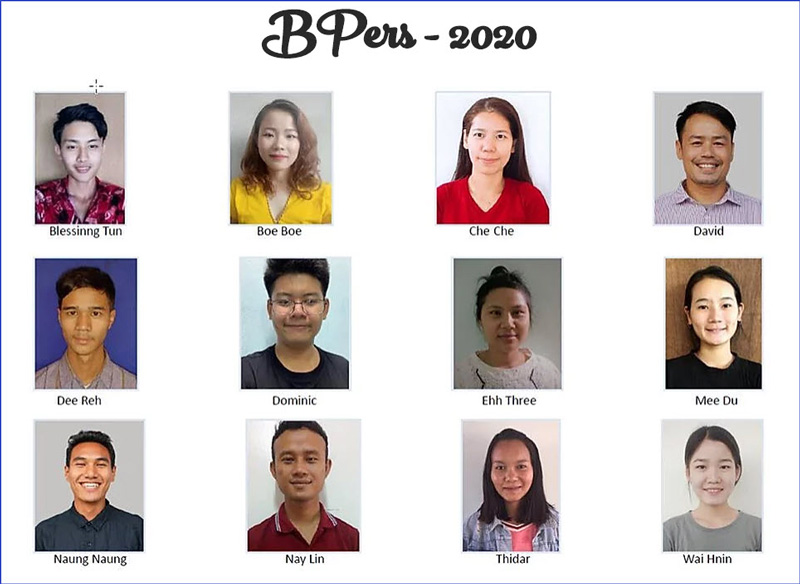 Above: Participants in BP20 | Masthead of the Bridge Program website.
Below: Skype video sessions are integral to the Bridge Program in developing English language skills. | BP's signature image of a refugee youngster crossing a camp bridge into the future. | The Coordinating Team of BP20.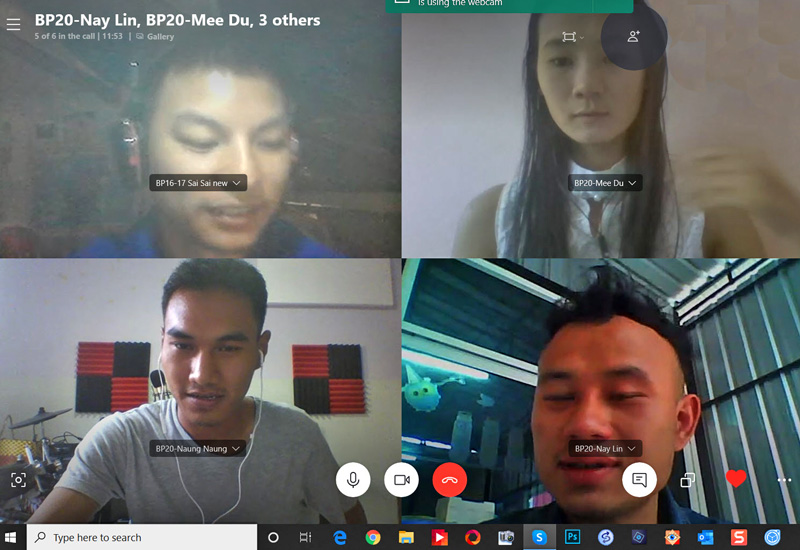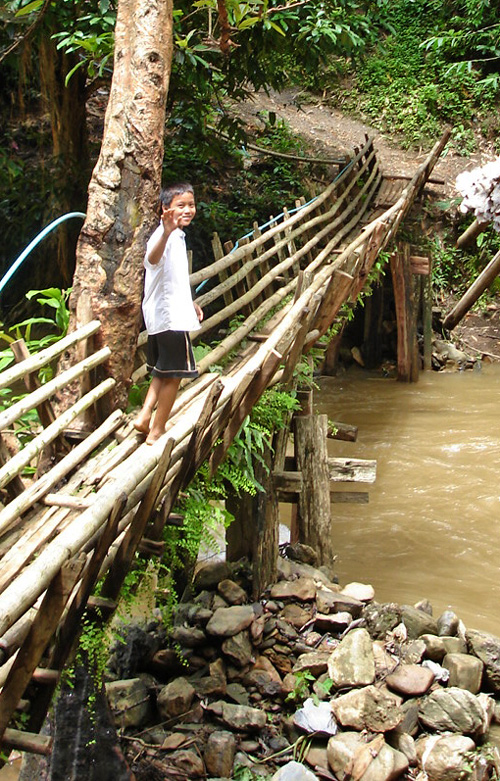 ---
WIHW
In this week's JPIC Blog, Fr Larry Sabud SM prepares for World Inter-Faith Harmony Week. Go to the Blog: click here. [Feb 11]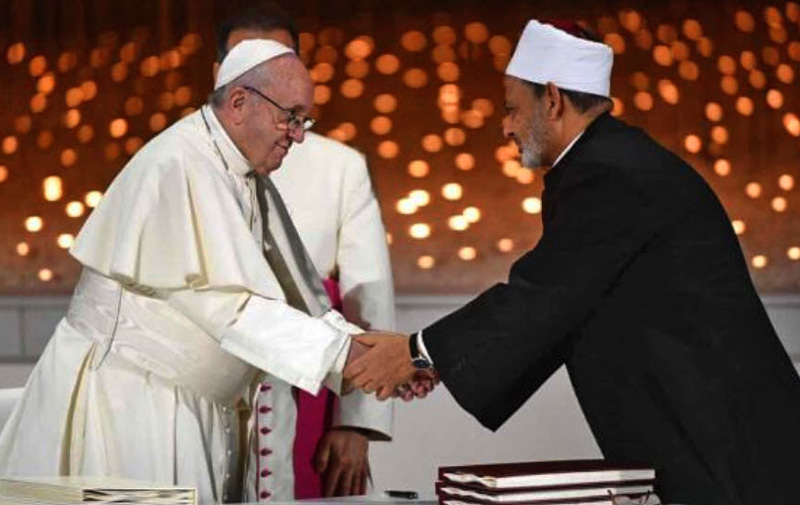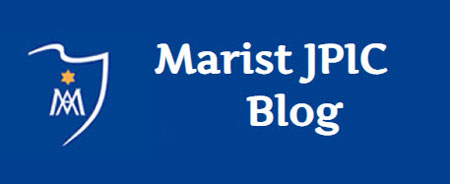 ---
Caring for the green mountain
'Villa Santa Maria', the General House of the Society of Mary, is located in the 'Monteverde' ('green mountain') district of Rome. The Marist community keeps an active ecological eye on the grounds and its groves of fruit trees, terraces and lawns.
Assistant-General, Fr Ben Mc Kenna, (pictured below, watering can in hand), took photos of the recent tree-lopping at 'Monteverde' on the heights overlooking the city of Rome.
See also 'The greening of Rome' (May 2019): click here [Feb 06]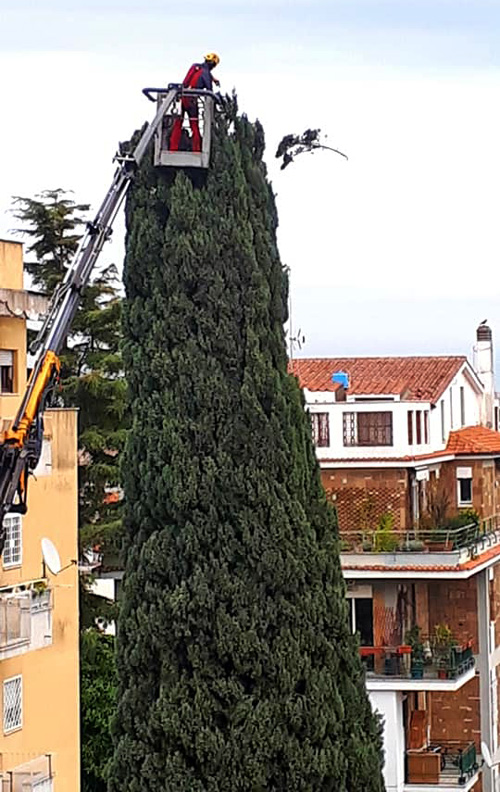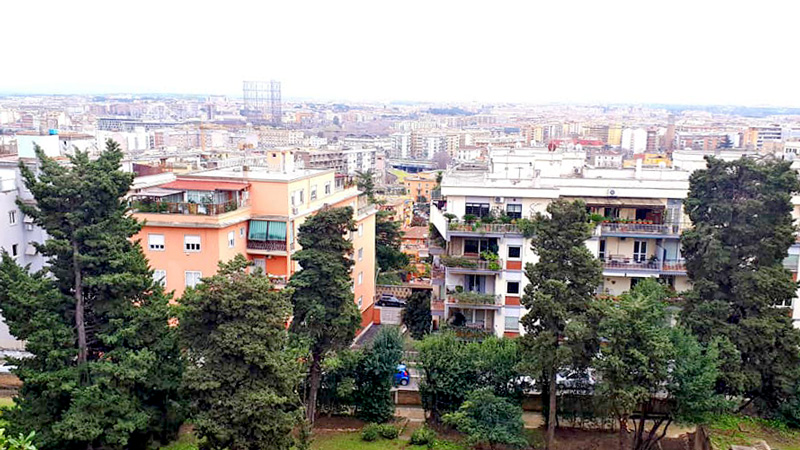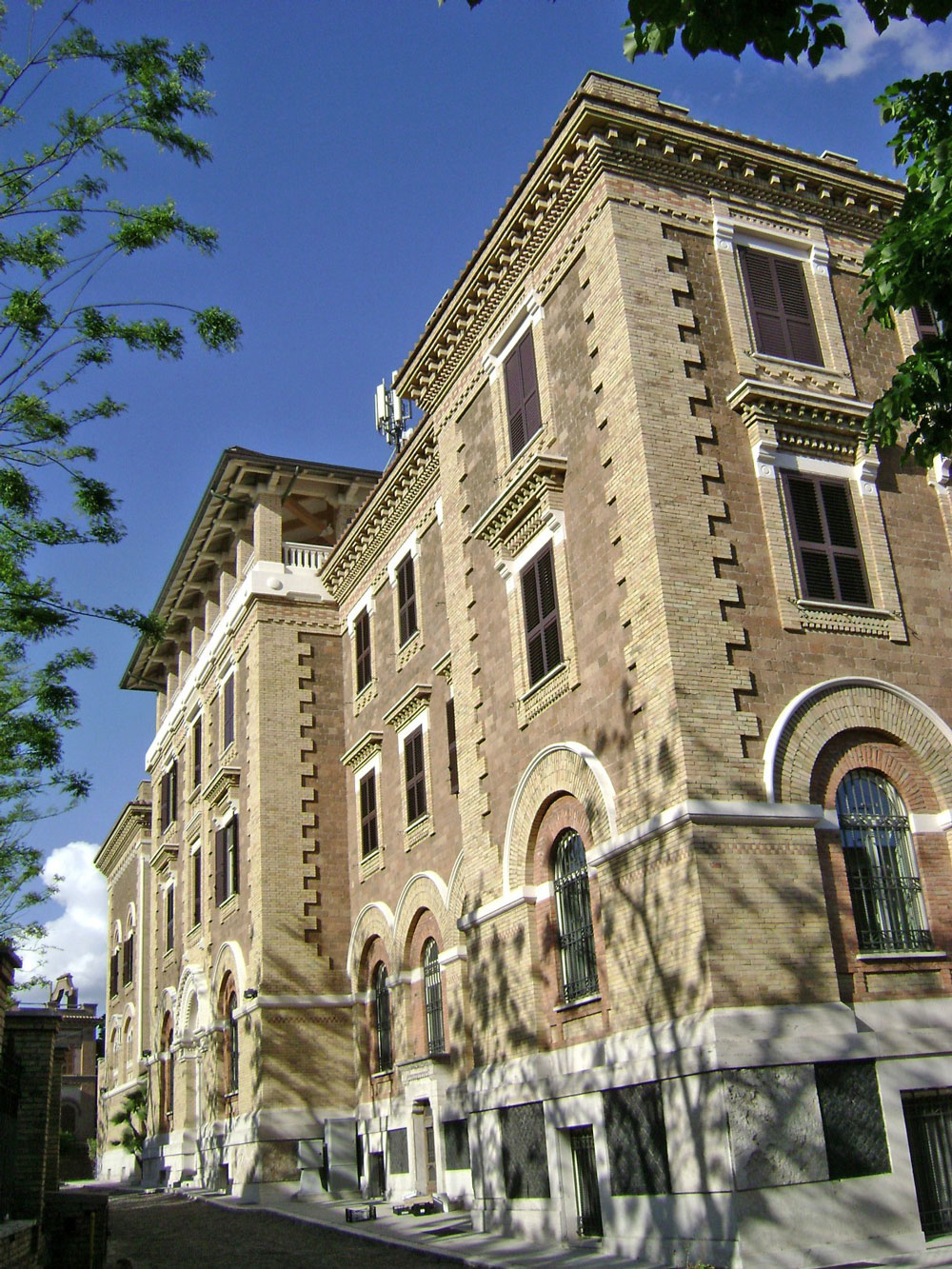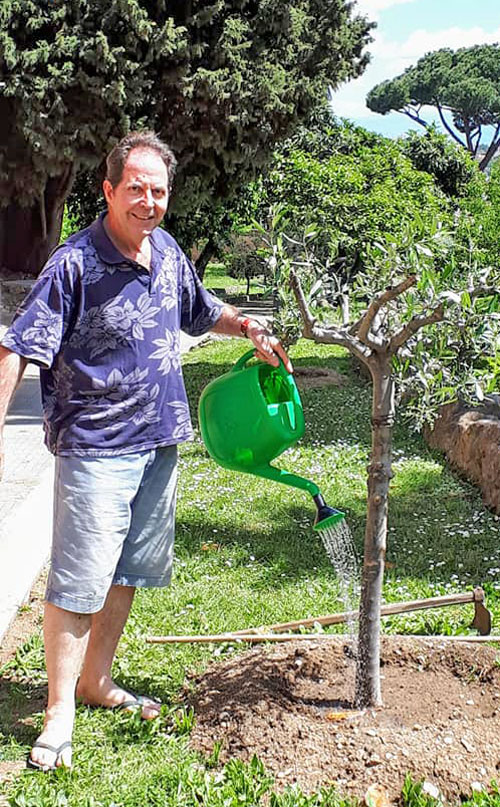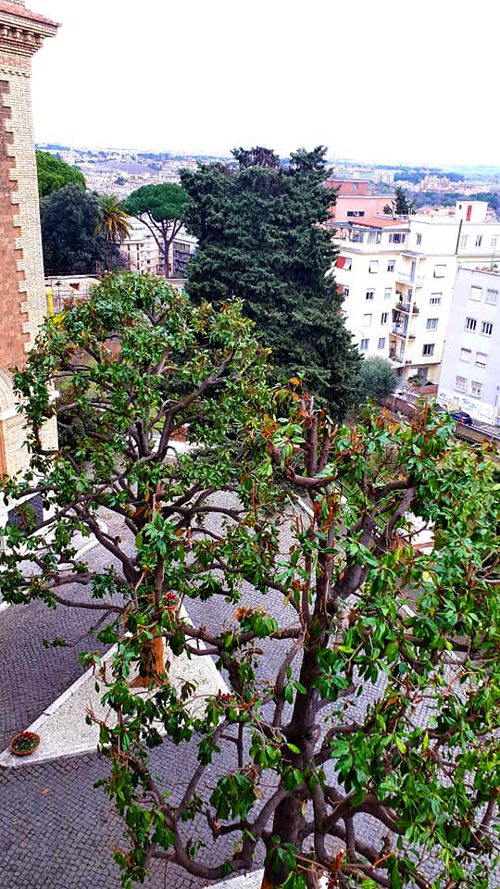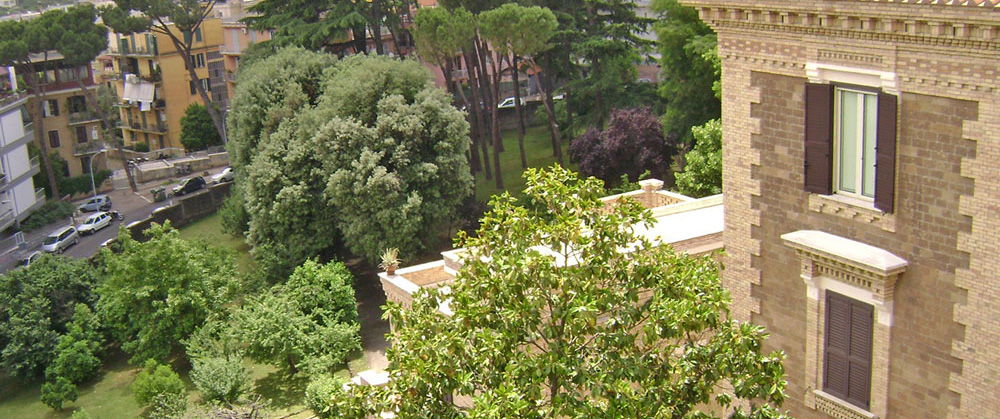 ---
Fr Luigi's well
In this week's JPIC Blog, from Cameroon, Africa, Marist missionary, Fr Luigi Savoldelli SM, describes a life-giving initiative . Click here. [Feb 04]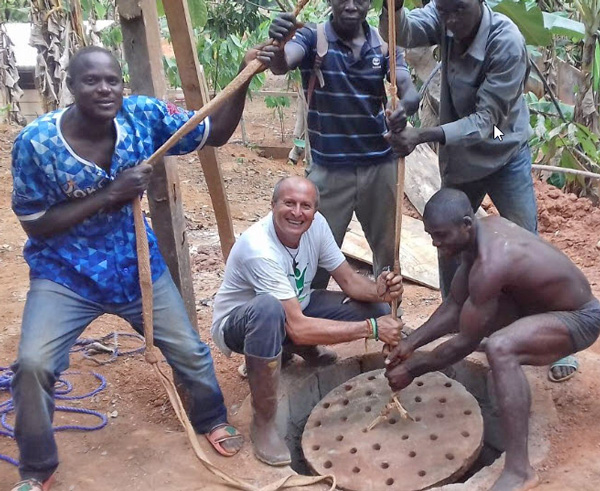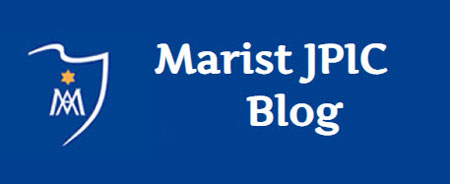 ---
Unusual kindness
In this week's JPIC Blog from Rome, Fr Tony O'Connor shares moving stories of the experiences of his flock on the US-Mexican border. Go to the Blog: click here. [Jan 28]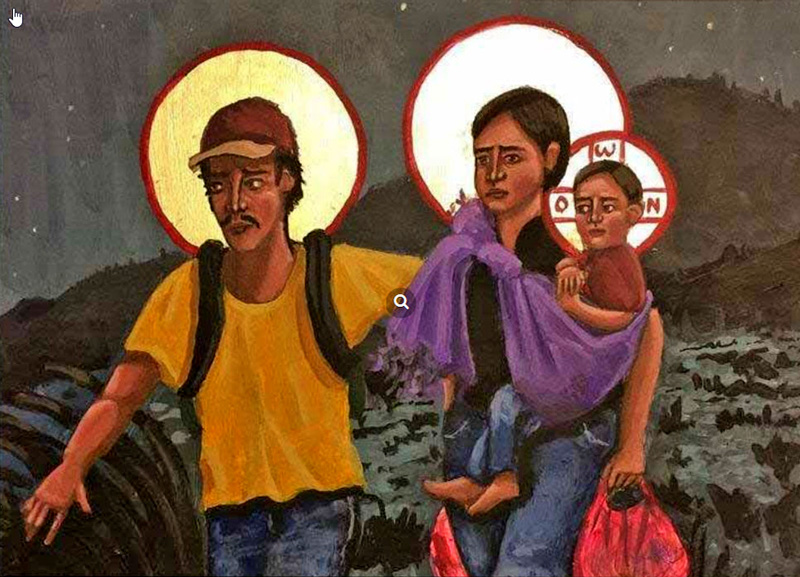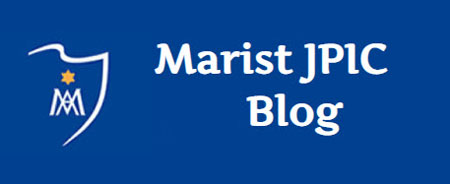 ---
Laudato Si and the Marist Family
This week's JPICC Blog from Rome features the Marist Family's planning for 2020's events surrounding Laudato Si. Go to the Blog: click here. [Jan 17]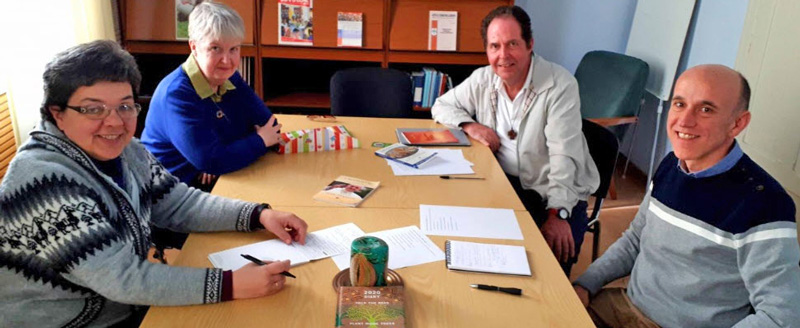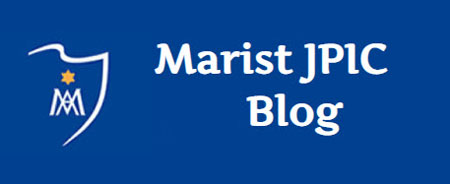 ---
Timo's story
Timothy Ehklokweh ('Timo' to his friends) is now an Australian citizen. Born in Karen State, Myanmar, in 1988, Timo's story reflects the success of the Marist Mission Centre's sowing seeds of hope, education and development along the Thai-Burma border for over twenty years.
Following his citizenship ceremony on Dec 18 in Brunswick, Melbourne, Timo commented: 'I especially want to thank MMC for being such a great support when we had nothing to live on or study with in the refugee camp. MMC offered great influences to me and helped a lot of young Karen to grow up with faith and education. Thank you, thank you!'
The images below tell something of Timo's story.... [Jan 02]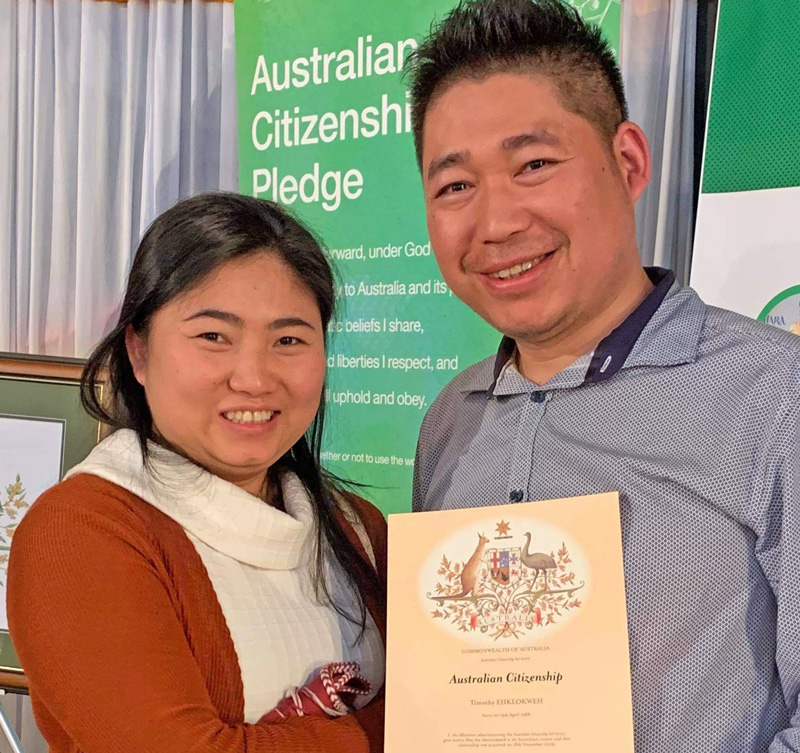 Above: A smiling Timo becomes an 'Aussie' | .... with his wife, Su Su.
Below: Timo as a 15-yr-old at MMC Hostel, Maera Moo refugee camp on the Tha-Burma border, 2004. Sent by anxious parents from his home village in Karen State, Myanmar, to the safety of Maera Moo, Timo began primary school at the camp, moving to high school during his MMC Hostel years. | ...with his sister, Lu Lu Paw, at MMC Hostel, 2005 | ... learning music from Hostel carer, Paul Heh Htoo Moo, himself a product of MMC's Leadership & Management program at Mae La refugee camp. MMC funded several L&M centres in the border camps of Mae La, Mae Khong Kha, Mae La Oon and Mae Hong Son.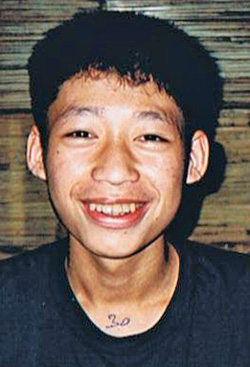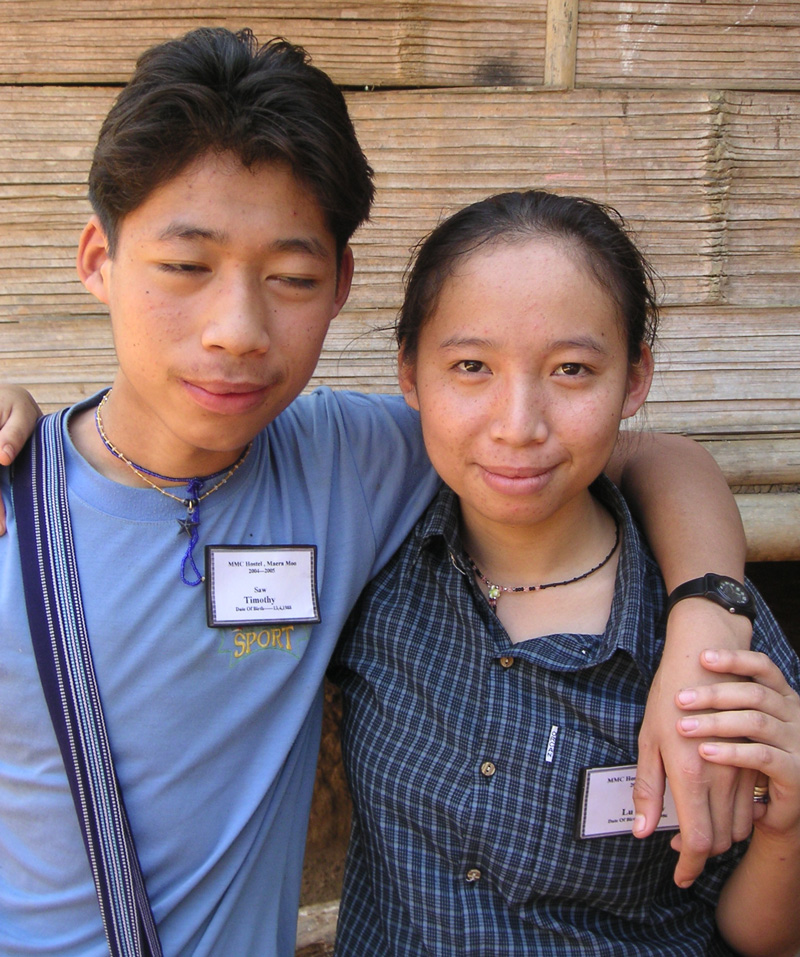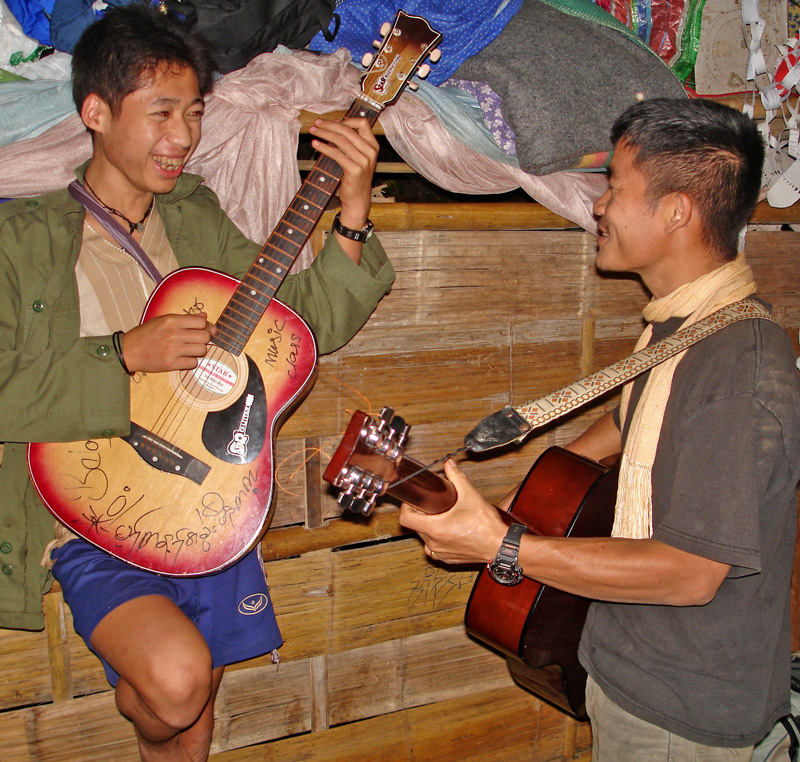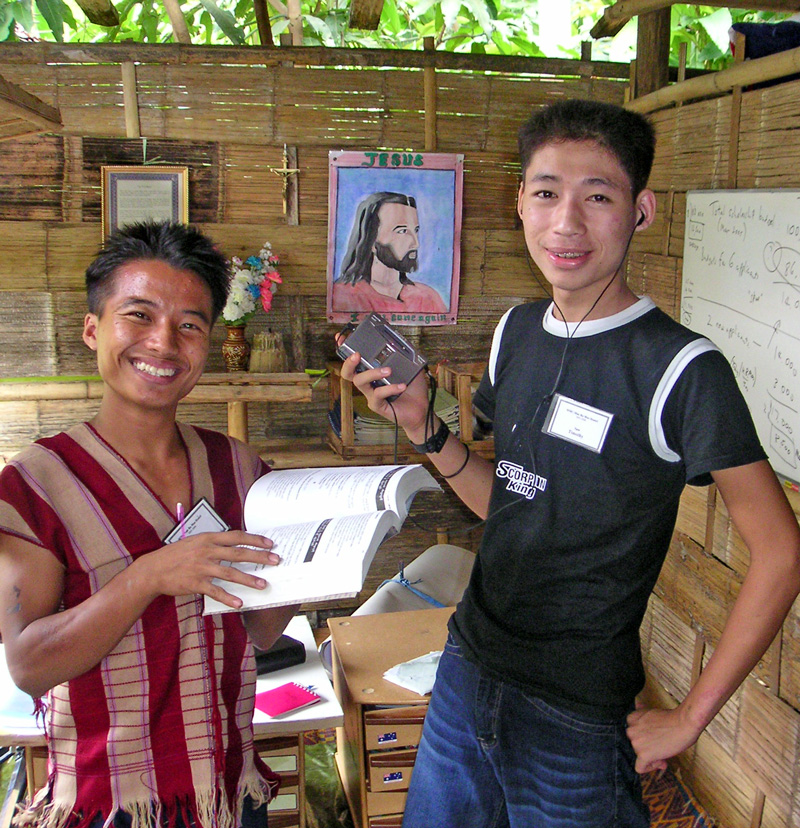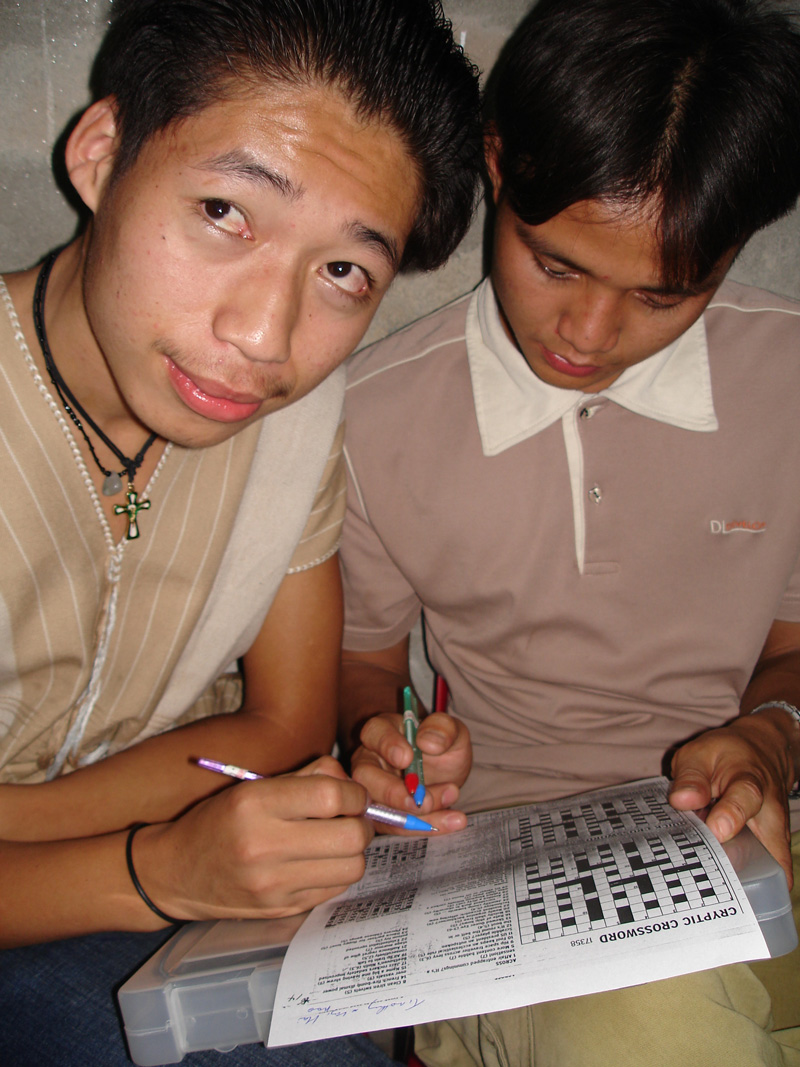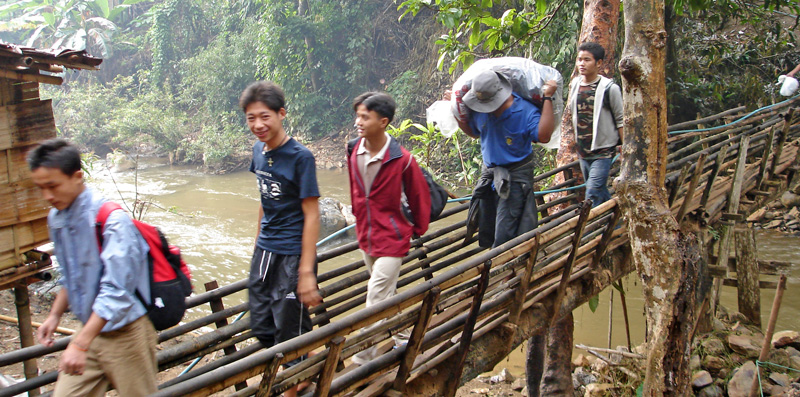 Above: Timo with fellow hostel students during MMC's scholarship program 2005. The refugee youth could choose English language, music or art skill development. | Hostel students (Timo, second from left) helping MMC's 'The Other Half' program visitors at Maera Moo camp.
Below: Timo and hostellers with TOH 2004. | MMC's 'Chanel House' project in Maesot, Thailand, 2006, saw Timo (front centre) in an initiative encouraging self-study and online research. All 'Chanelians' are now resettled in Australia, Canada and USA.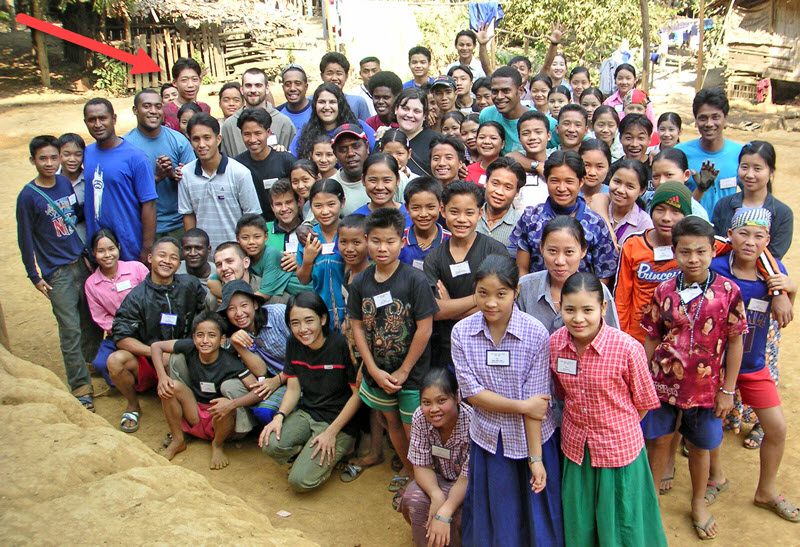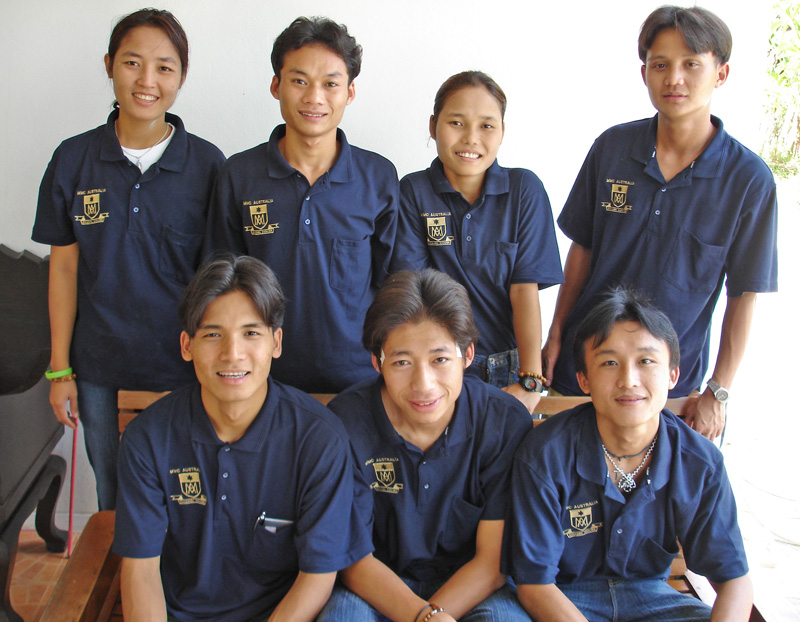 Below: Timo arrives in Australia at Sydney airport, Oct 2013. | His wedding to Su Su, Melbourne, Dec 2013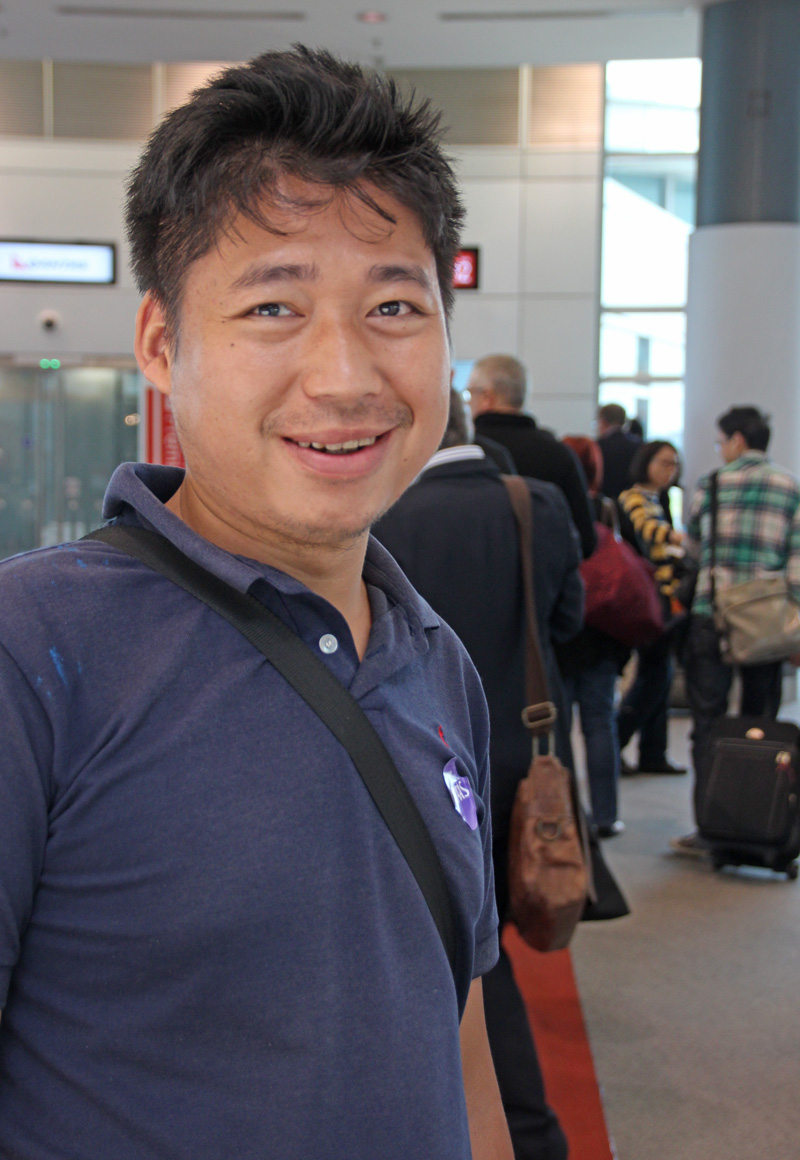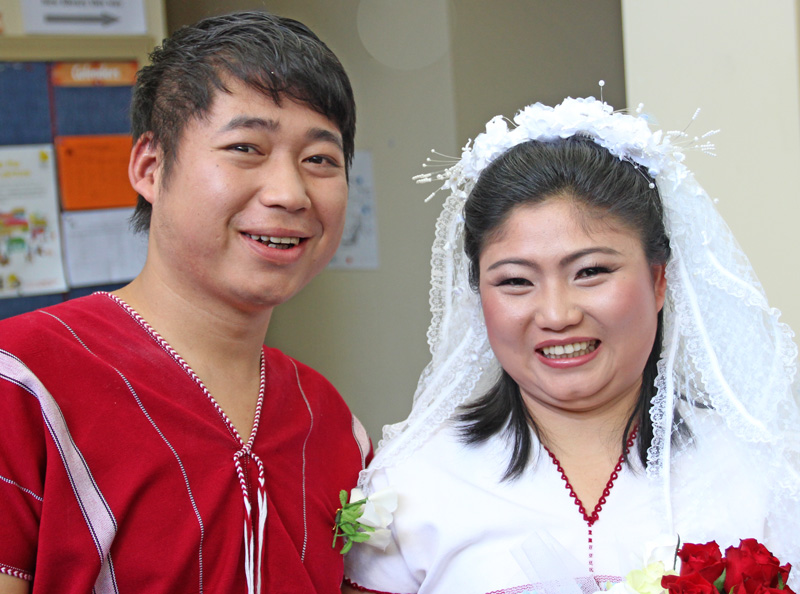 ---