---
Justice, Peace & Integrity of Creation

This page: Laudato Si and the Marist Family | Timo's story
---
---
---
Laudato Si and the Marist Family
This week's JPICC Blog from Rome features the Marist Family's planning for 2020's events surrounding Laudato Si. Go to the Blog: click here. [Jan 17]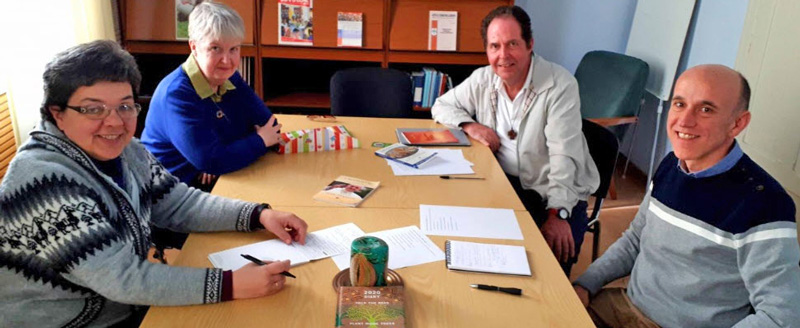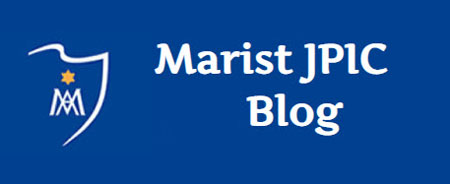 ---
Timo's story
Timothy Ehklokweh ('Timo' to his friends) is now an Australian citizen. Born in Karen State, Myanmar, in 1988, Timo's story reflects the success of the Marist Mission Centre's sowing seeds of hope, education and development along the Thai-Burma border for over twenty years.
Following his citizenship ceremony on Dec 18 in Brunswick, Melbourne, Timo commented: 'I especially want to thank MMC for being such a great support when we had nothing to live on or study with in the refugee camp. MMC offered great influences to me and helped a lot of young Karen to grow up with faith and education. Thank you, thank you!'
The images below tell something of Timo's story.... [Jan 02]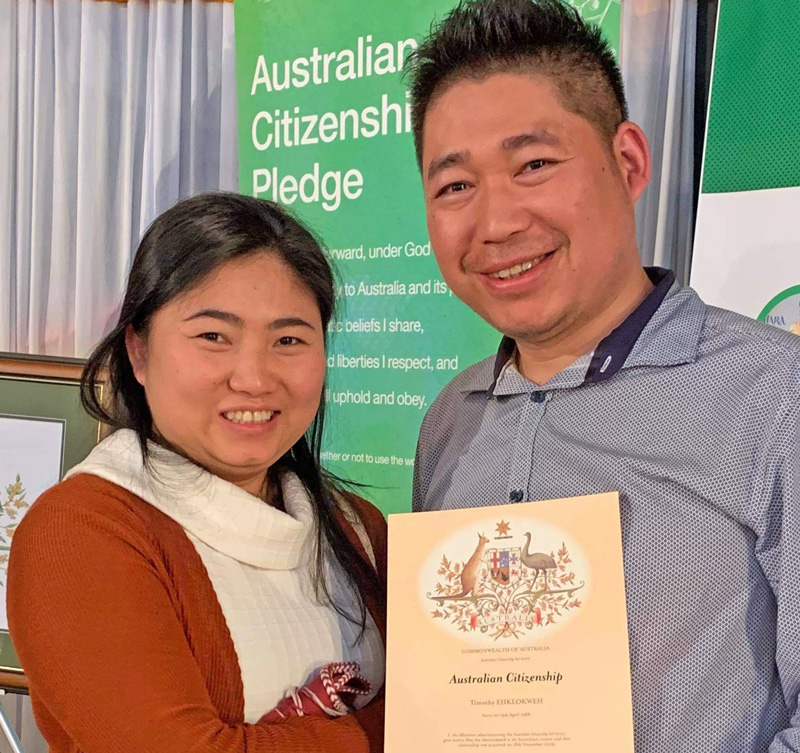 Above: A smiling Timo becomes an 'Aussie' | .... with his wife, Su Su.
Below: Timo as a 15-yr-old at MMC Hostel, Maera Moo refugee camp on the Tha-Burma border, 2004. Sent by anxious parents from his home village in Karen State, Myanmar, to the safety of Maera Moo, Timo began primary school at the camp, moving to high school during his MMC Hostel years. | ...with his sister, Lu Lu Paw, at MMC Hostel, 2005 | ... learning music from Hostel carer, Paul Heh Htoo Moo, himself a product of MMC's Leadership & Management program at Mae La refugee camp. MMC funded several L&M centres in the border camps of Mae La, Mae Khong Kha, Mae La Oon and Mae Hong Son.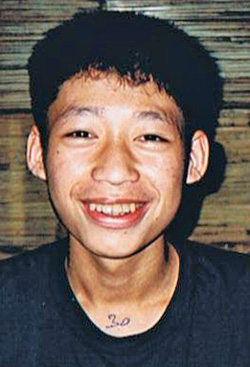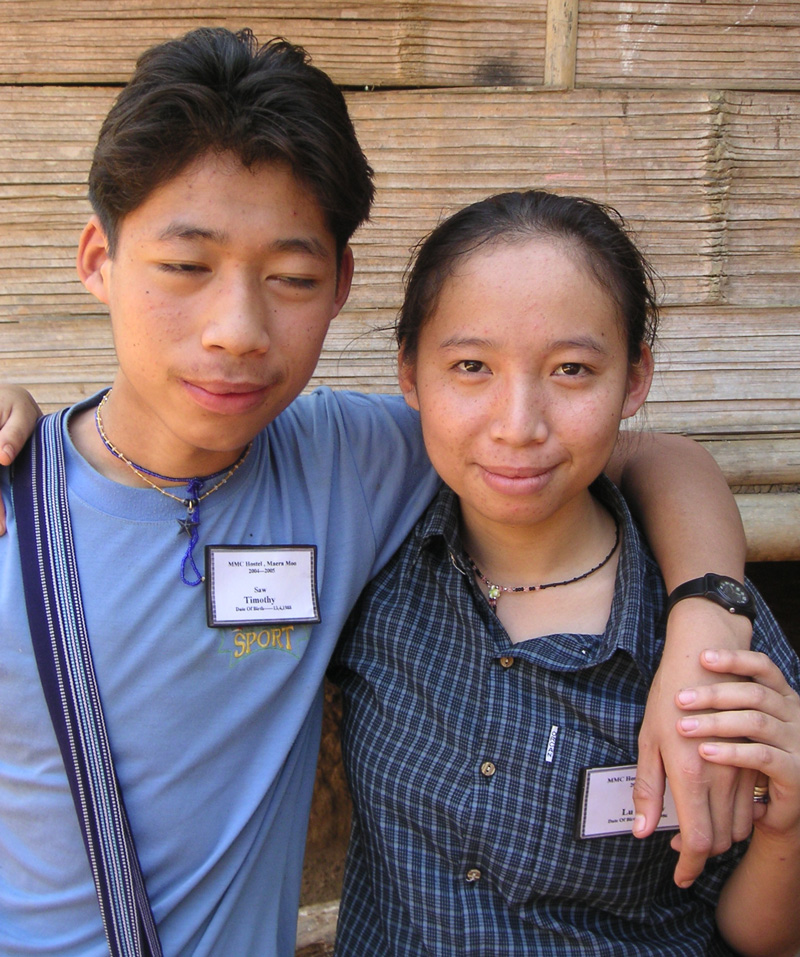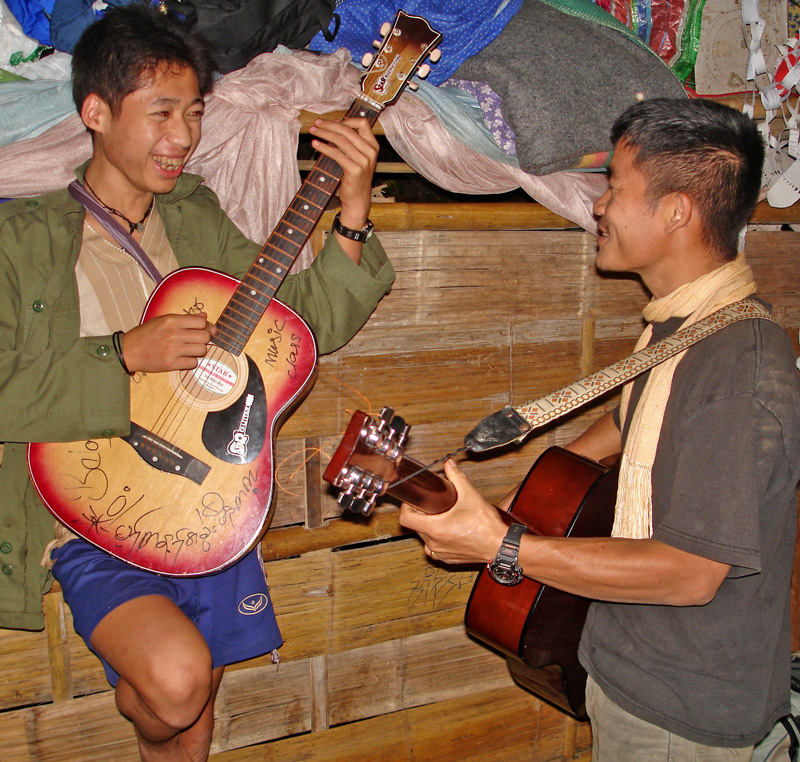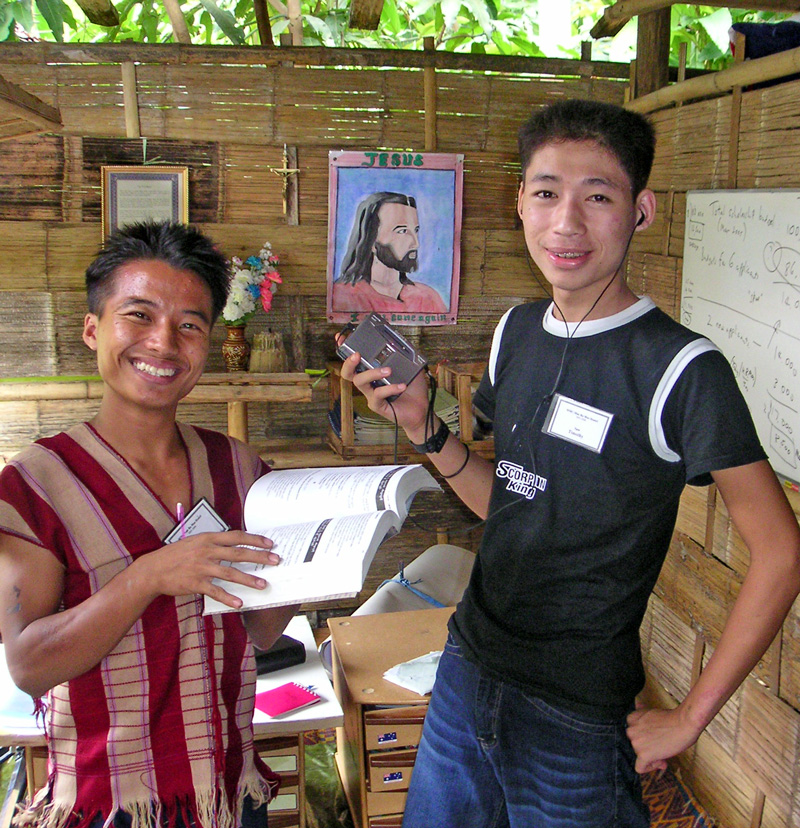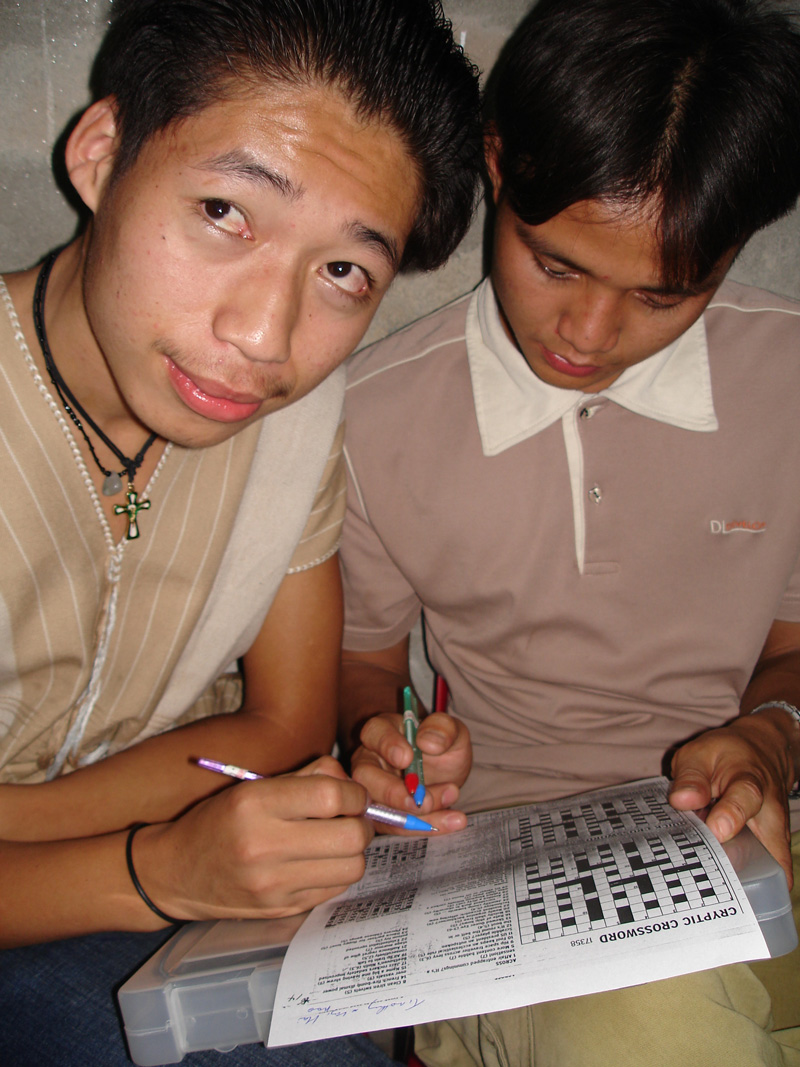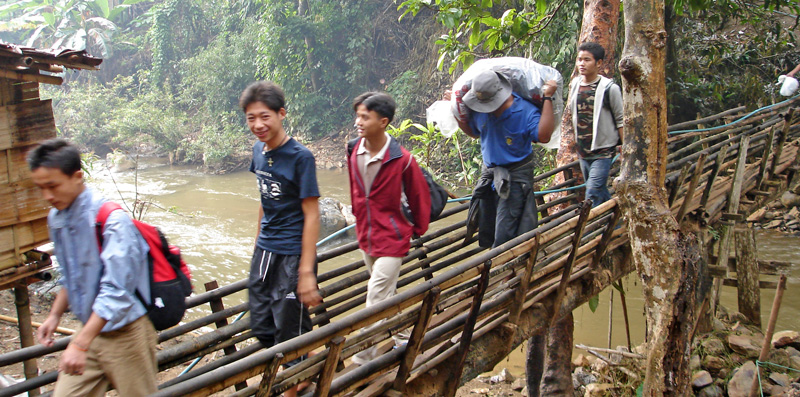 Above: Timo with fellow hostel students during MMC's scholarship program 2005. The refugee youth could choose English language, music or art skill development. | Hostel students (Timo, second from left) helping MMC's 'The Other Half' program visitors at Maera Moo camp.
Below: Timo and hostellers with TOH 2004. | MMC's 'Chanel House' project in Maesot, Thailand, 2006, saw Timo (front centre) in an initiative encouraging self-study and online research. All 'Chanelians' are now resettled in Australia, Canada and USA.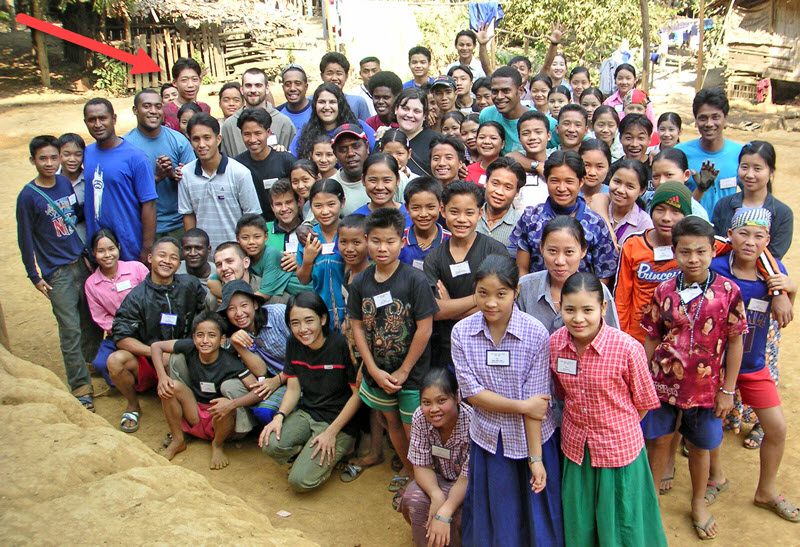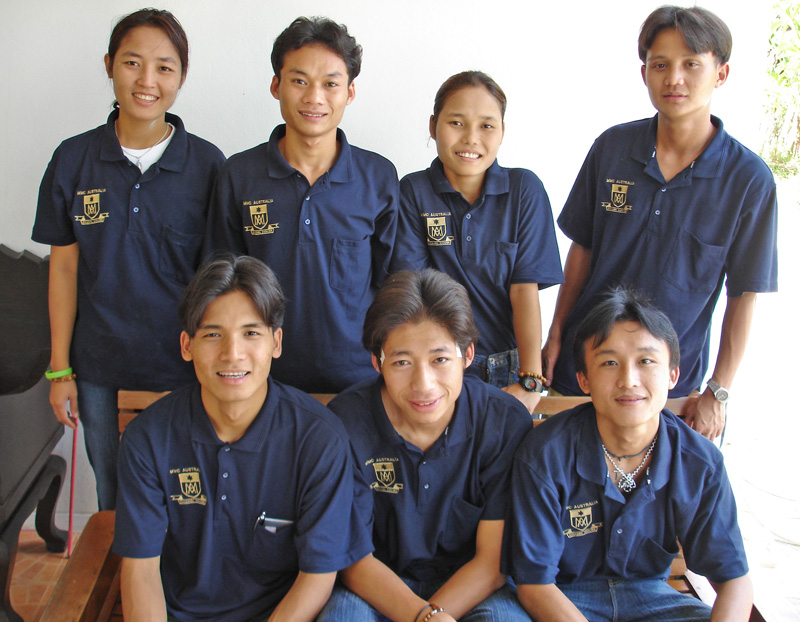 Below: Timo arrives in Australia at Sydney airport, Oct 2013. | His wedding to Su Su, Melbourne, Dec 2013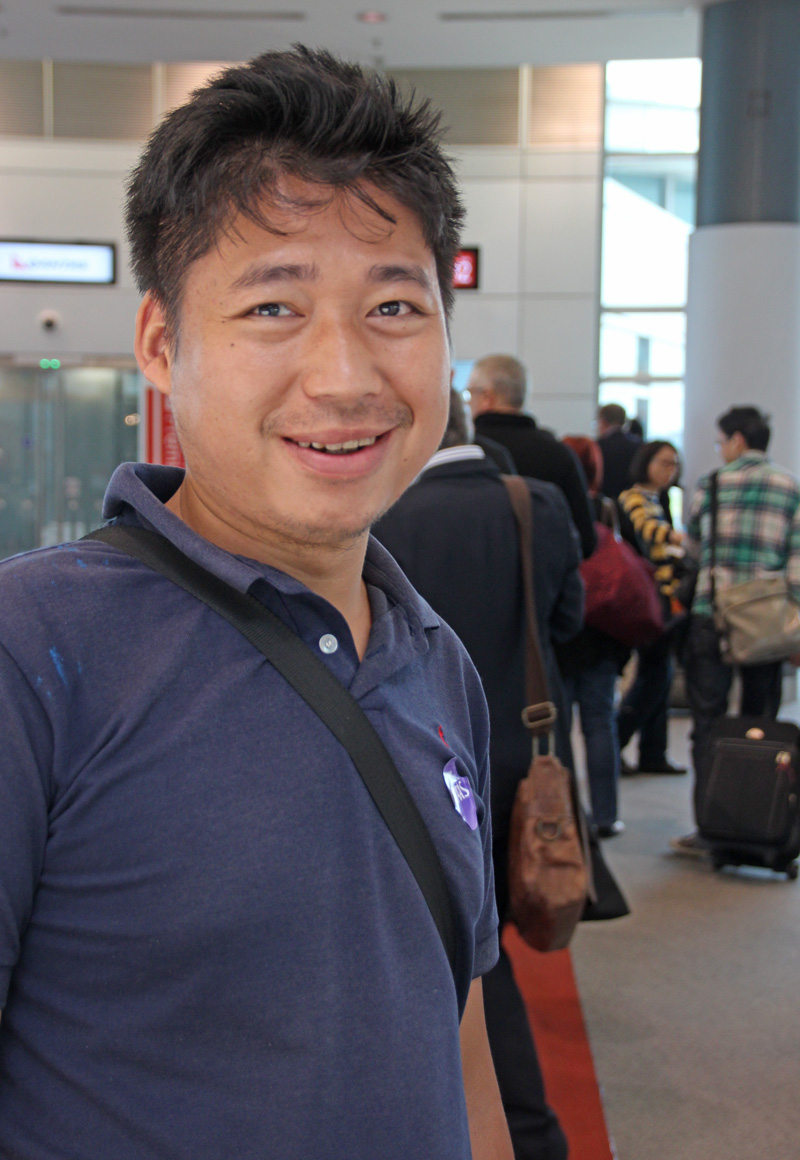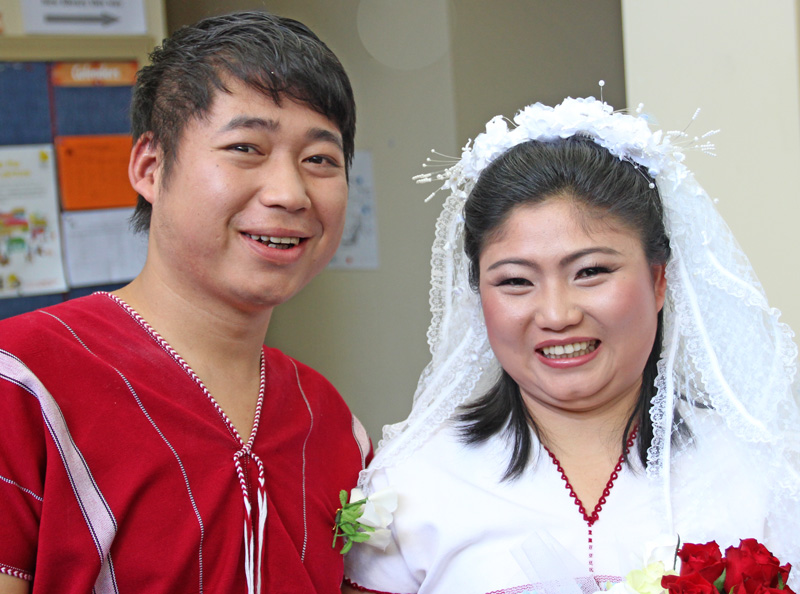 ---