---
November news
Colin calendar: 2021 | Colin calendar 2022 orders: click here

Click here for News 2008 to 2017 | For News 2018 to 2020 click here
---
---
Deacons ordained in Rome
In a ceremony at St Francesca Cabrini church, Rome, on Nov 27, three young Marists were ordained to the diaconate. The new deacons, pictured below, are Iosefo Amuri (Fiji), Yves Tuma (Cameroon) and Jaime Martinez (Mexico), members of the Casa di Maria International Theologate community in Rome. [Nov 29]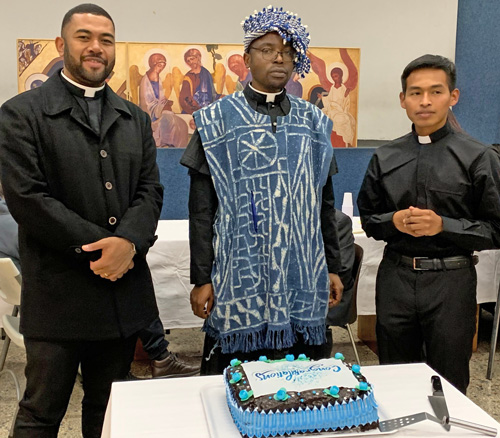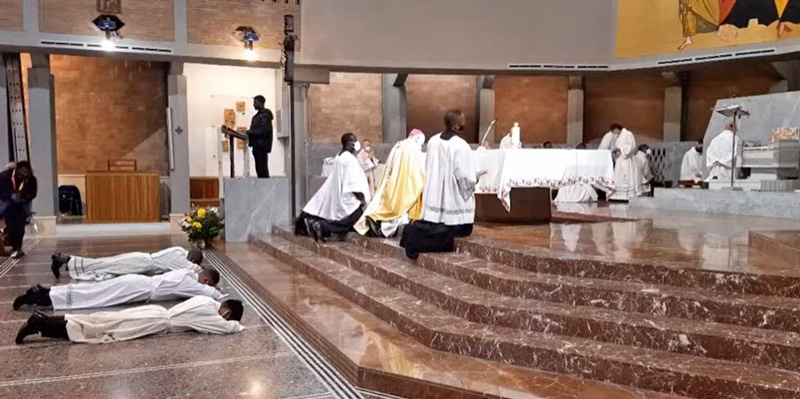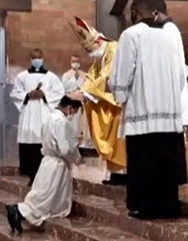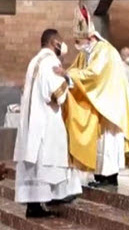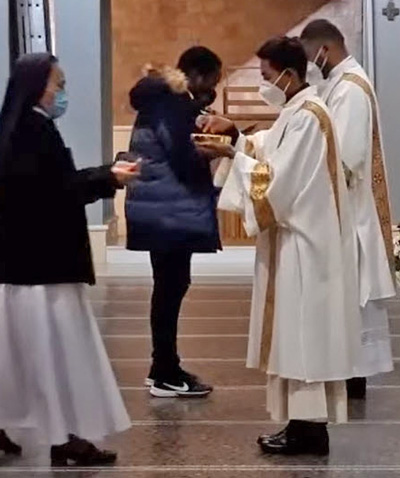 Scenes of the diaconate ceremony in St Francesca Cabrini church | The new deacons with members of the theologate formation staff, including Australian rector, Fr Tony Kennedy (partially obscured)


---
Fr Hoppy visits
Taking a break from the Misioneros Maristas community in Bolivia, Fr John ('Hoppy') Hopkinson SM arrived in Australia on Nov 27 in time for Golden Jubilee celebrations this coming week. COVID-permritting, Fr Hoppy will visit relatives in Sydney and Brisbane, as well as supporters of the Bolivia mission. Welcome back, Hoppy! [Nov 28]
---
SM Bulletin
From Rome, this week's SM Bulletin reports on the Marist Monk of Tibherine, sculpture at Atlanta and Marists implementing Laudato Si.
For the bulletin, click here or go to Members' Page. [Nov 27]
---
Celebrating the Word
A gathering on Nov 26 at Montbel, Hunters Hill, honoured a generation of Marist authors including several contemporary writers (pictured below), Frs Gerald Arbuckle, Paul Glynn and Thomas Ryan.
Visiting Marists, including Sisters and Brothers, were welcomed by Montbel's Fr Paul Mahony and provincial, Fr Tony Corcoran, who cited Fr Jean-Claude Colin's insistence that Marists be persons of learning and scholarship. Special mention was made of two recently-published works, Fr Arbuckle's 'Pandemic and the People of God' and Fr Ryan's 'The Reasoning Heart:Jean-Claude Colin and the Marist Spirit'.
A display featured books by local Marist authors, including a number by the late Fr John Thornhill, a former Montbel community member. For a complete list of 'Books by Australian Marists, past and present' click here. [Nov 26]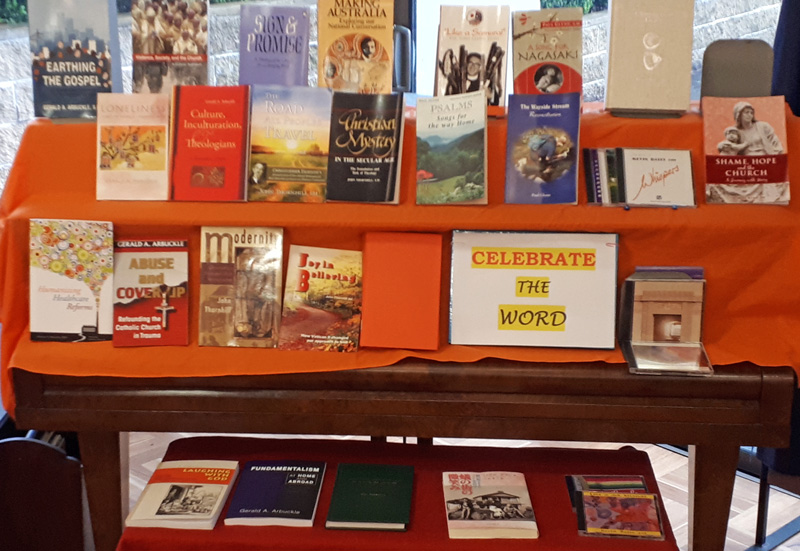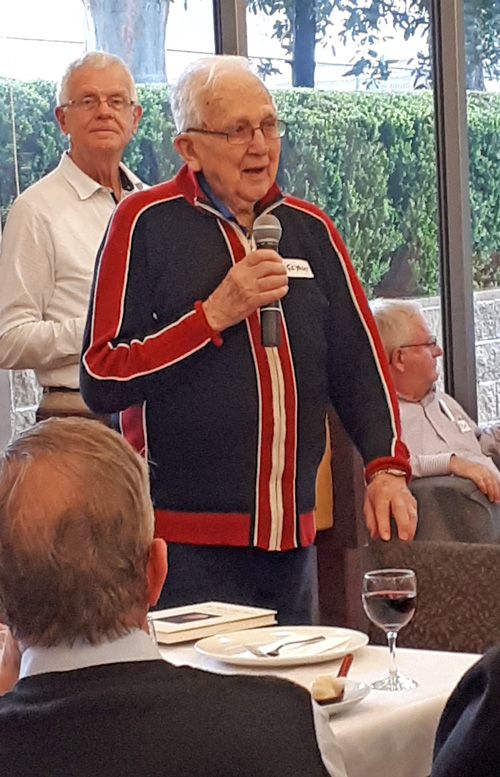 ---
Change for Holy Name of Mary parish
Archbishop Anthony Fisher has appointed Fr Brian Wilson SM as the new parish priest of Holy Name of Mary parish, Hunters Hill, as of February 2022, replacing Fr Kevin Bates, who has ministered at Villa Maria for the past fifteen years.
In announcing the change Marist Provincial, Fr Anthony Corcoran, remarked 'It has been a hard decision for Kevin after fifteen years of dedicated service to the people of God in Hunters Hill and, equally, it will be a hard blow to the parishioners, who love and value him so much. I thank Kevin sincerely for his faithful dedication to the people, to the Work of Mary and the upbuilding of the Kingdom of God.
'I am confident that Brian Wilson will bring to this role the same dedication and pastoral care that he has already shown in his ministry in the Province of Oceania and in Australia to the Fijian community, the Eastwood Parish and St. Patrick's over the years.' [Nov 26]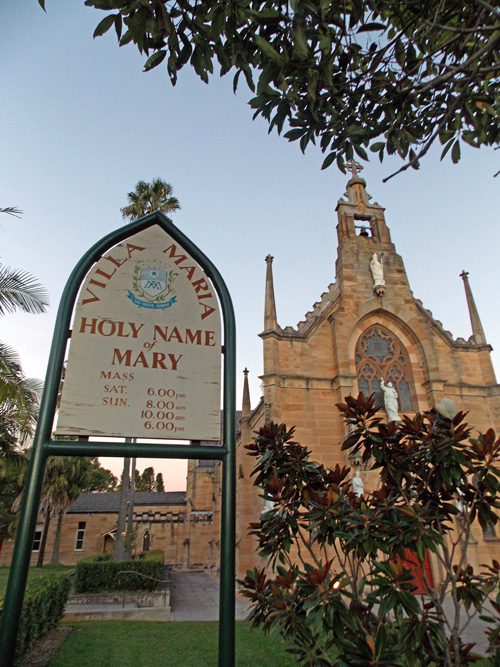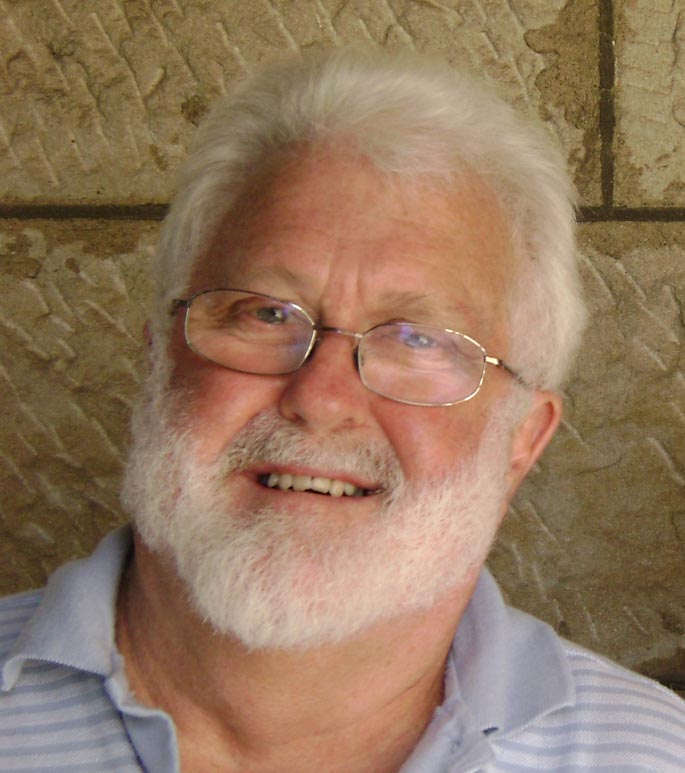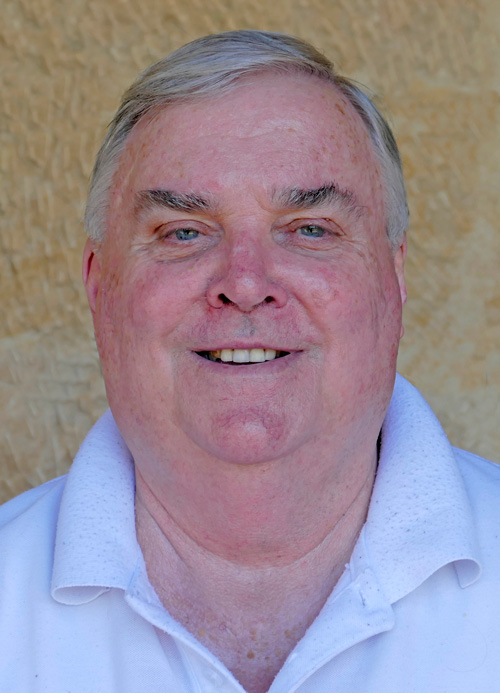 ---
SM Bulletin
From Rome, this week's SM Bulletin reports on orientation for the International Novitiate in Italy and on the publication of 'A Short Life of Jean-Claude Colin', as well as COVID events affecting the General Administration.. Click here or go to the Members' Page. [Nov 19]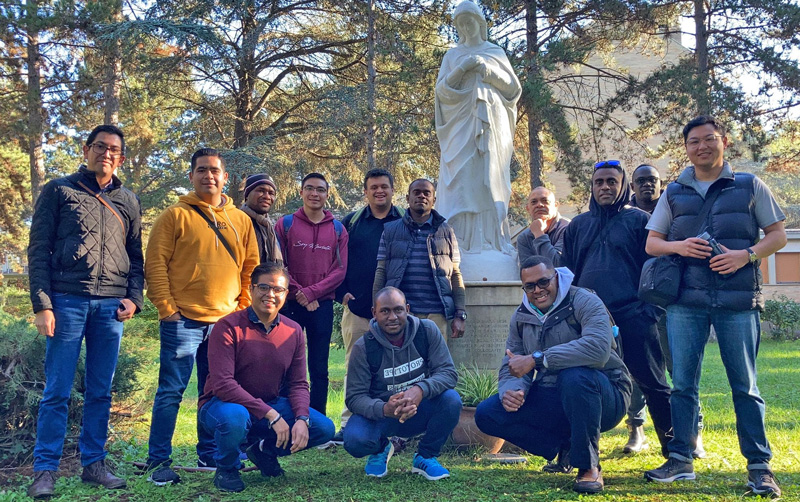 ---
Passing of Fr John Pereira
Marists of the Asia-Pacific region mourn the death on Nov 17 of Samoan Marist, Fr John Pereira SM, aged 93.
Following seminary formation at St Peter Chanel's Scholasticate, Toongabbie, NSW, Fr John spent most of his priestly life in Mindanao, southern Philippines, ministering for many years at the Marian shrine in Davao where he became a confessor for bishops, priests and religious.
Rest in peace, Fr John. [Nov 18]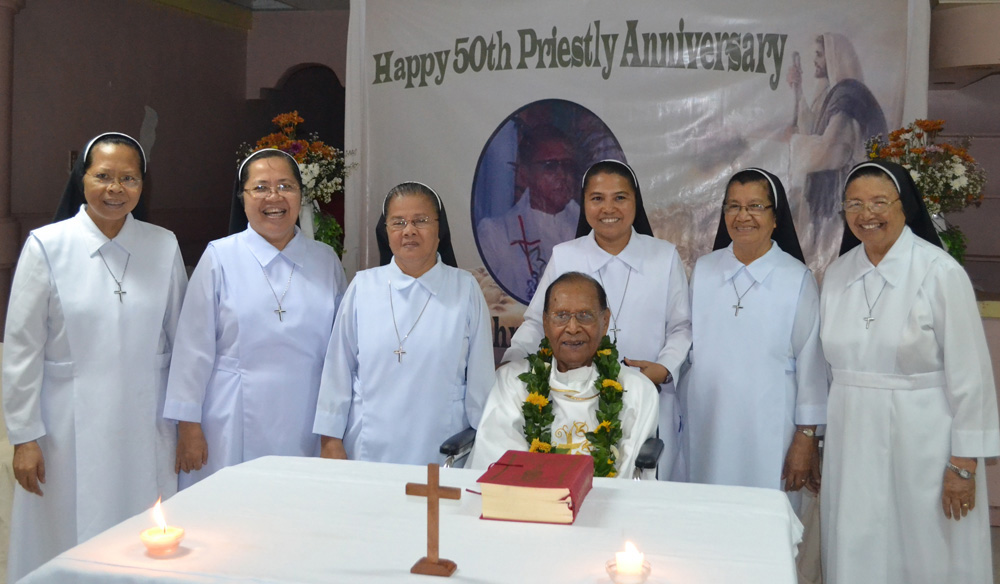 Above: Fr John Pereira with Dominican Sisters in Davao, celebrating Golden Jubilee of priesthood in 2016. Below: With Fr Gil Casio, in Davao, during Founder's Day celebrations in 2020. | With Marist confreres on his 90th birthday in 2018.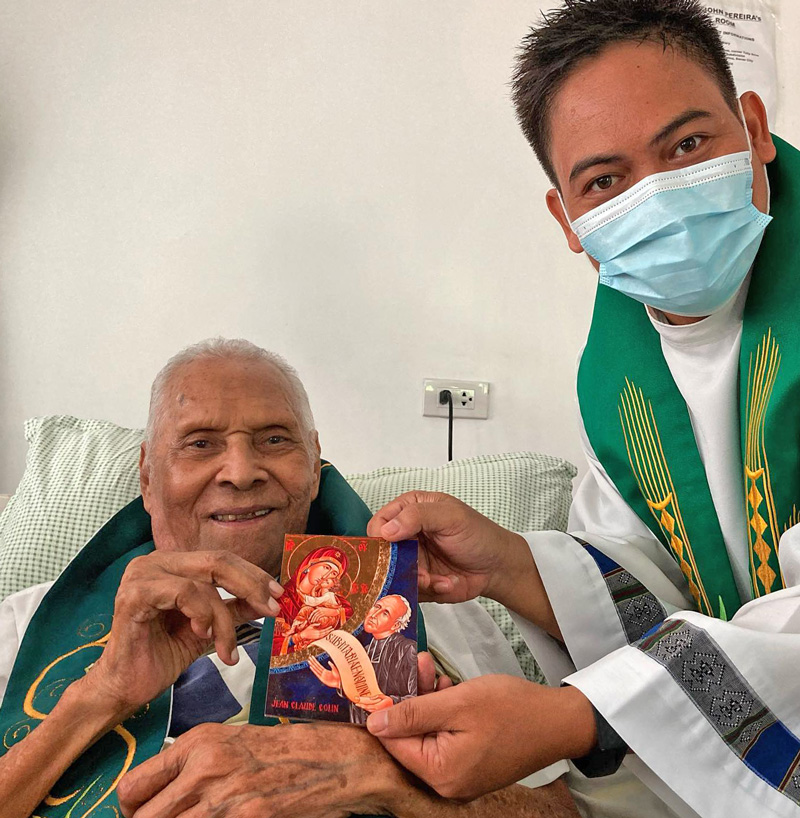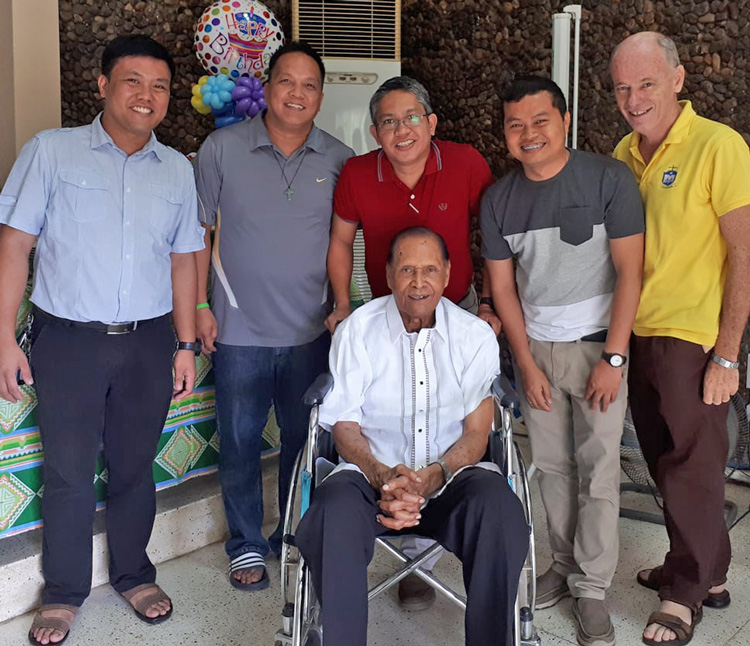 ---
Pacific Mission updates
Fr Andrew Murray reports on the latest additions to the Marist and Pacific Mission History Library on his website. A new list (click here) has been recently uploaded, complementing an already comprehensive list of publications.
For the full listing click here . Fr Andrew's range of web postings include Pacific Studies, Reviews, Talks and Homilies: click here. [Nov 17].
Pictured: Fr Andrew's Library page | two of the recently uploaded publications.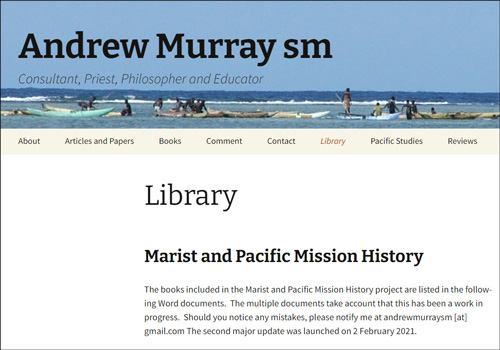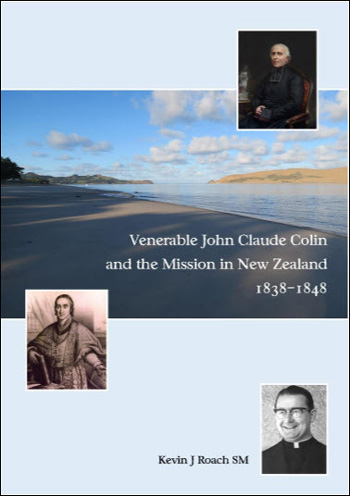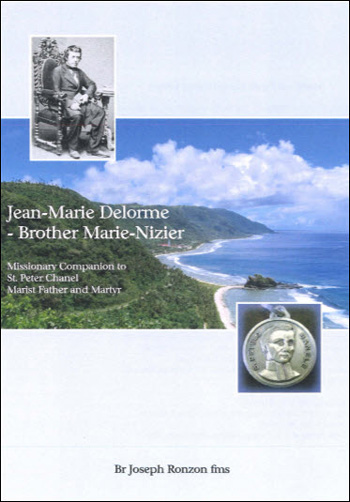 ---
The Reasoning Heart launched
Fr Tom Ryan's book, The Reasoning Heart: Jean-Claude Colin and the Marist Spirit, was launched during a Zoom session on Nov 15 by Sr Gail Reneker SM, former international leader of the Marist Sisters. Led from Adelaide by ATF Press director, Hilary Regan, the launch attracted interest from Italy and New Zealand as well as several Australian States.
Commenting on the book, Fr Tom acknowledged the extensive reporting of the words of Fr Colin by chronicler, Fr Claude-Gabriel Mayet, as well as contemporary research. The Reasoning Heart is a welcome addition to a growing compendium of resource documents as the Beatification Cause for Fr Colin progresses.
The book is available in various formats at the ATF website: click here [Nov 16]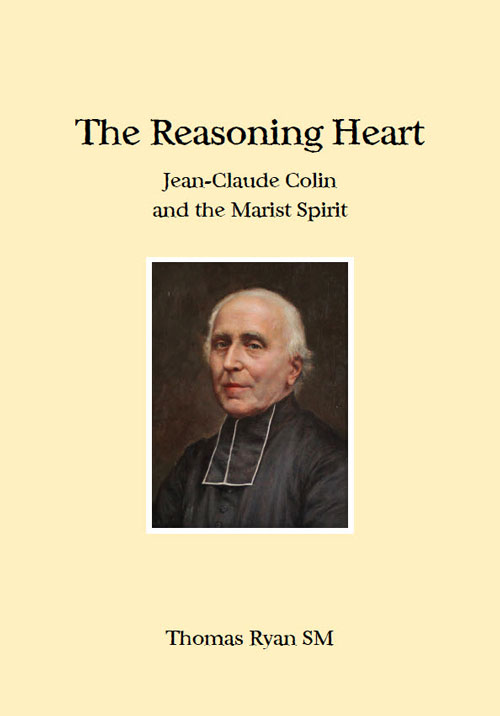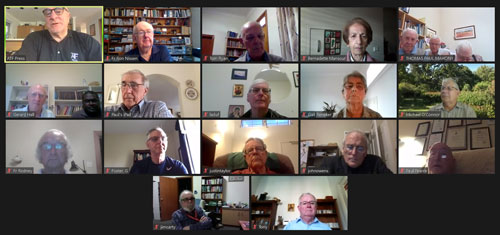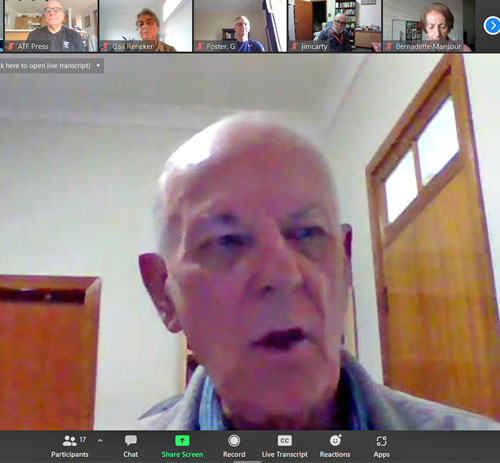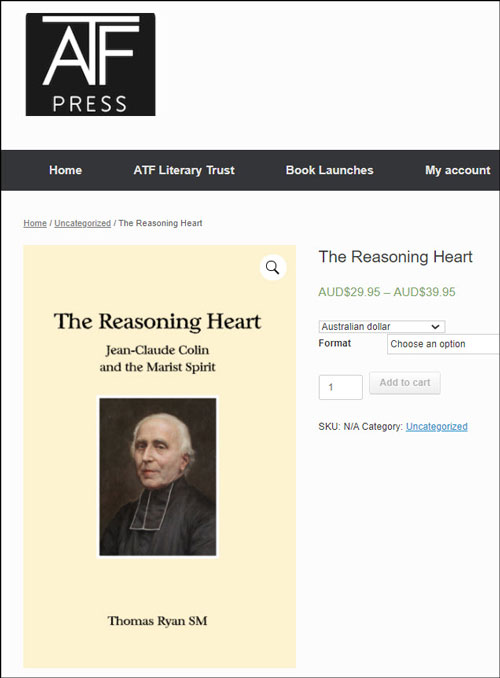 ---
Vocation Year begins
In an address to all Marists, Superior-General, Fr John Larsen SM, has officially opened the Marist Year of Vocations, commencing on the Nov 15 anniversary of the death of Marist Founder, Ven Jean-Claude Colin, at La Neylière, France, in 1875. For Fr John's video message, click here.
As the Vocation Year begins, the International Marist Novitiate community is assembling in Tuscany, Italy, with eleven novices from Bougainville, Fiji, Mexico, New Zealand and Solomon Islands. [Nov 14]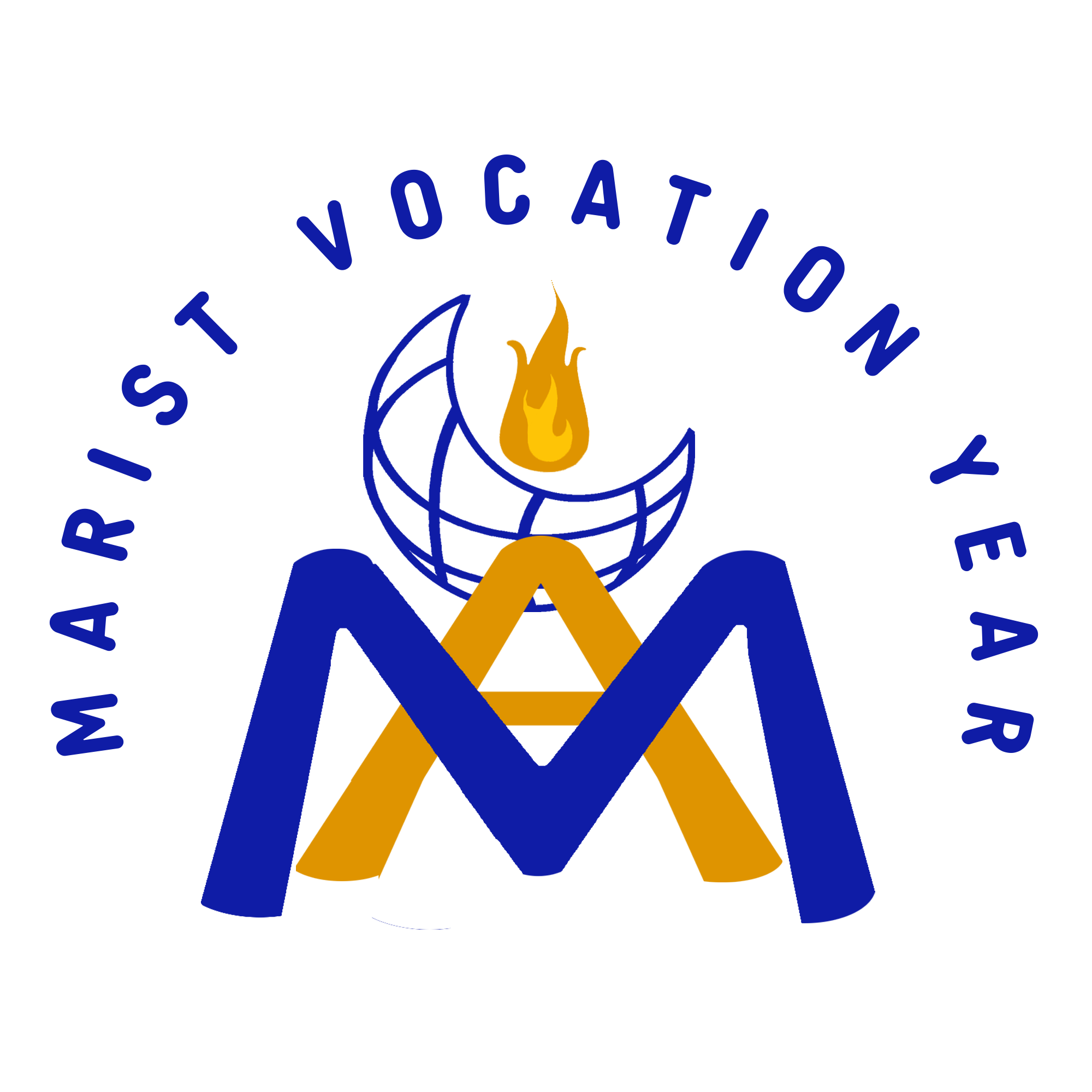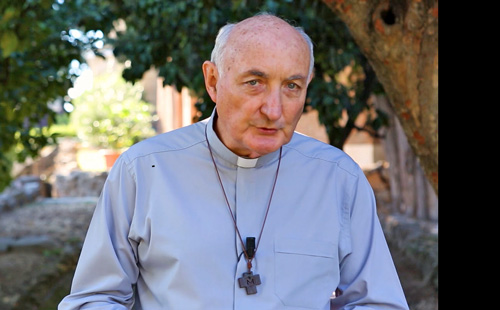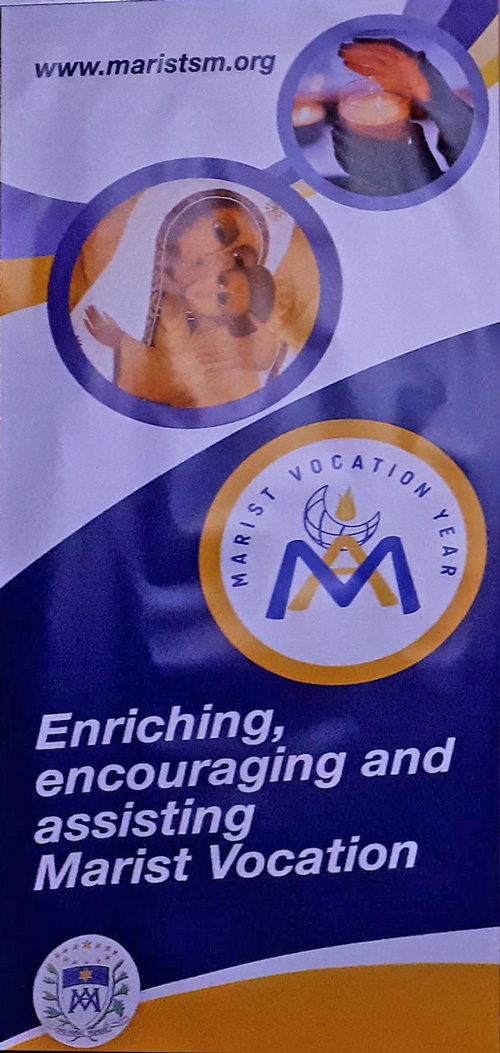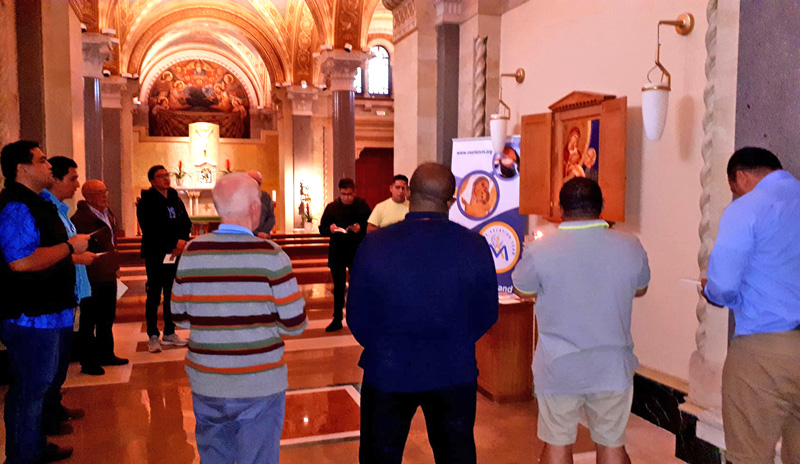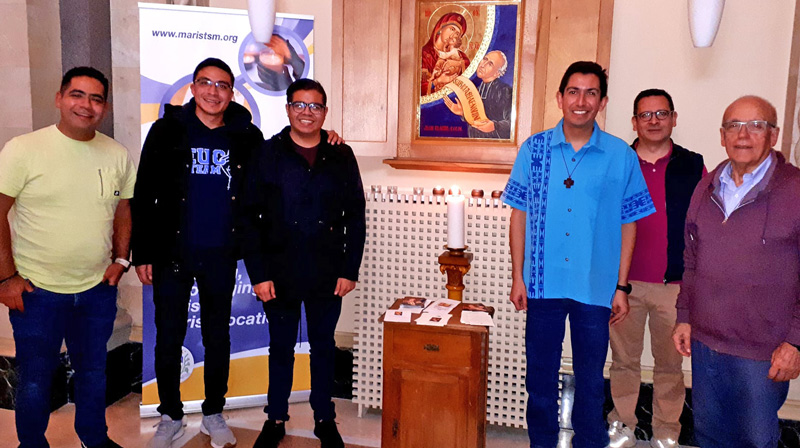 Above: A novena for vocations leading up to Nov 15 begins at the General House of the Society of Mary in Rome as Marists gather before the icon of Fr Colin and the Blessed Virgin and Child. | Novice Master, Fr David Sanchez (blue shirt) with the three Mexican novices and Frs Juan-Carlos Pina and Joaquin Fernandez. Below: Mexican novices, Eduardo, David and Bani, en route to Rome. | Kiwi novices Joseph Mijares and Tom Manihera about to leave from Auckland airport. | Oceania provincial, Fr Setefano Mataele, with propaedeutic students including Marists, preparing for seminary studies in Fiji.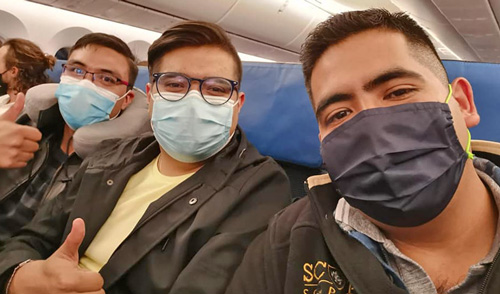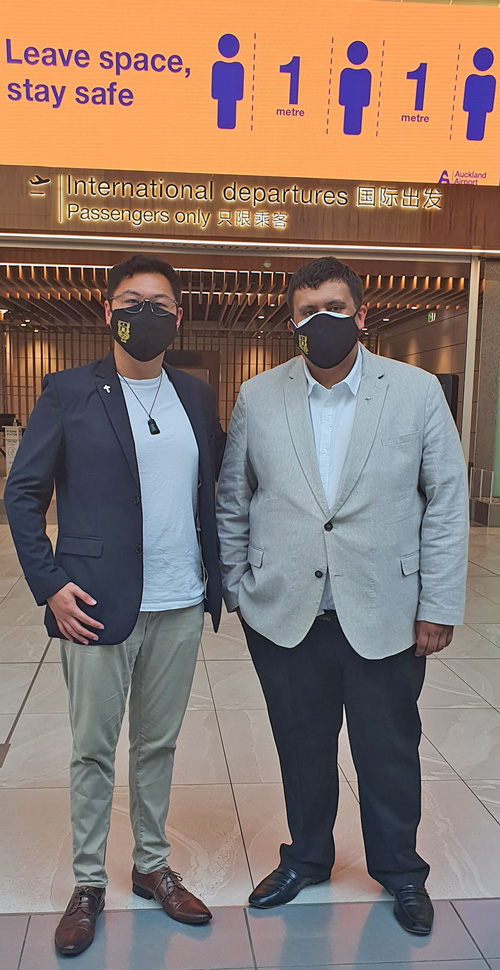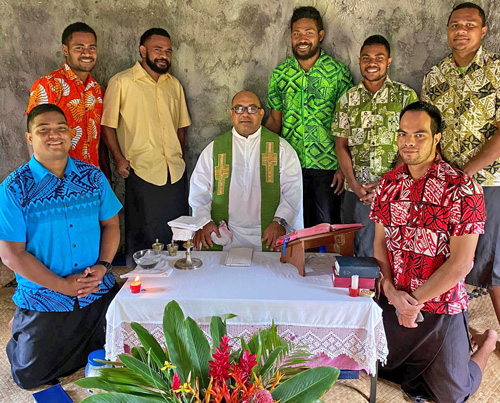 Below: Resources focussing on Jean-Claude Colin include, from left (and click): Liturgy leaflet | 'On whatever distant shore' | 'A moment of prayer' For other resources and language options, go to the Colin website: click here.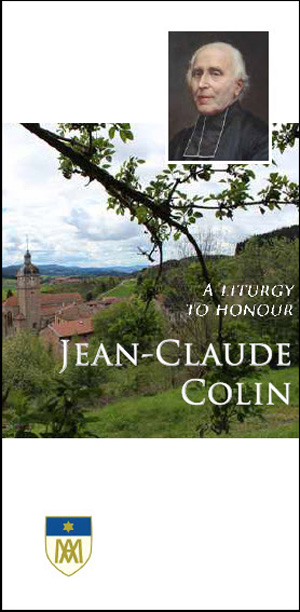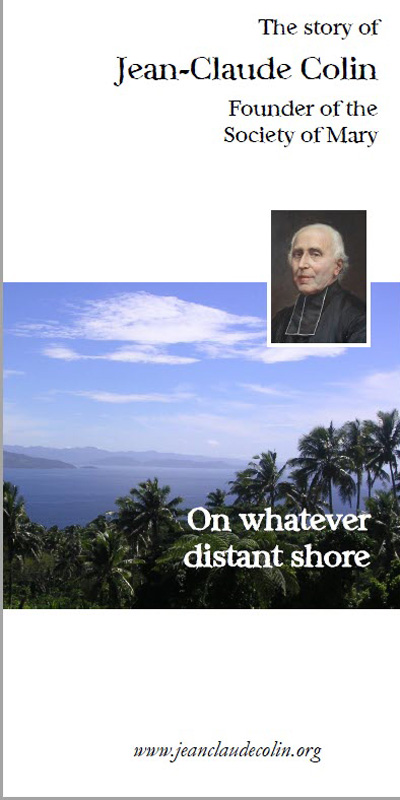 ---
SM Bulletin
From Rome, the latest SM Bulletin reports on the launch of the Marist Vocation Year, the appointments of Fr Joaquin Fernandez as District Superior of Mexico and Fr Paddy O'Hare to the International Novitiate staff and on Canada's Provincial Chapter. For SM Bulletin, click here or go to Members' Page. [Nov 12]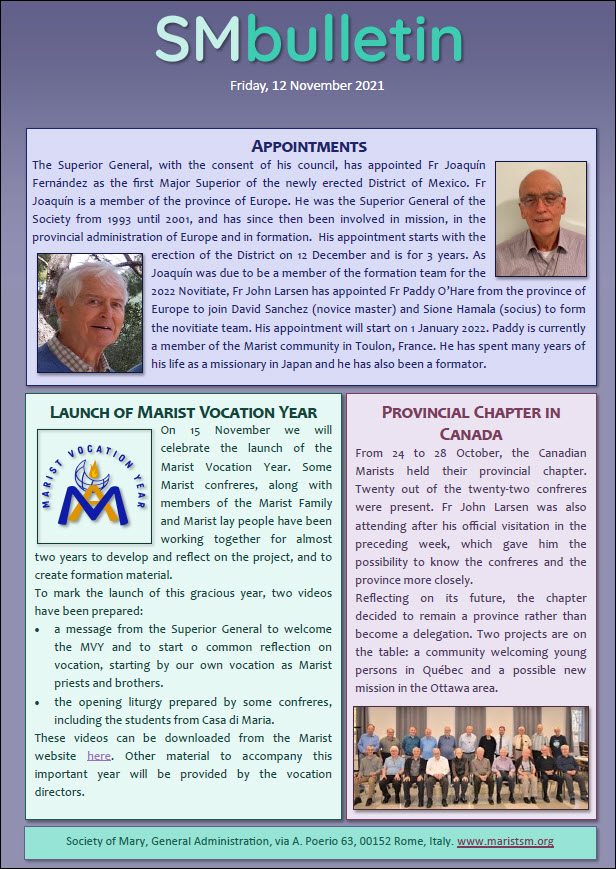 ---
[Nov 11]
---
Euroinfo
The November issue of Euroinfo is devoted to the Year of Vocations which commences on Nov 15. Click here or go to Members' Page. [Nov 11]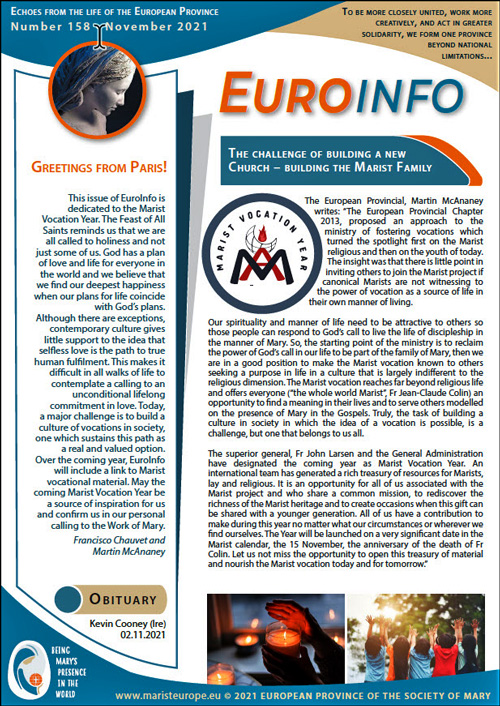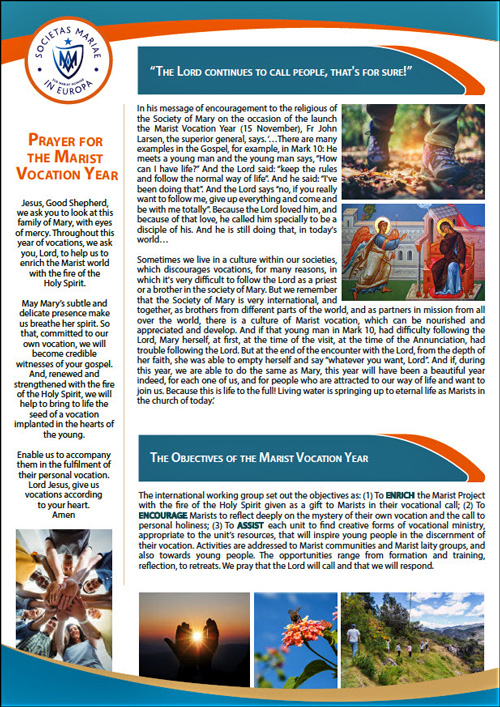 ---
Passing of Fr John V Walsh
Australian Marists mourn the death on Nov 09 of Fr John Vincent Walsh SM, 91, after seventy years of Marist life, sixty-four as a priest.
Following an active life mostly in parish ministry and pastoral care of the aged, Fr John ('Javee' to his confreres) had in more recent years been a member of the Maryvale/Mlontbel community, Hunters Hill, NSW, and then at Southern Cross Aged Care, Marsfield. May he rest in peace,
For a summary of Fr John Walsh's life, click here. [Nov 09]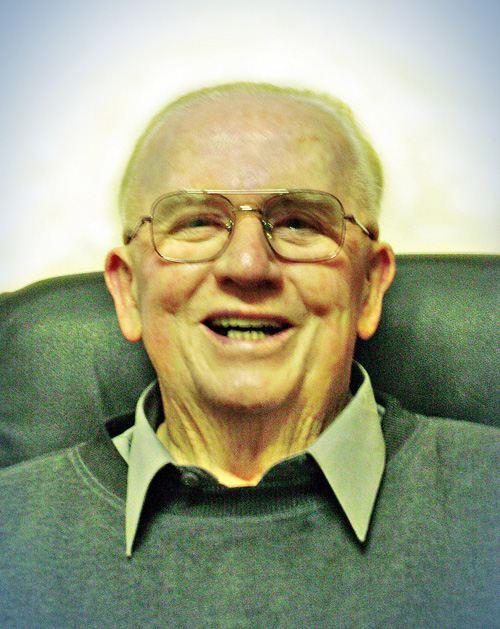 ---
Health & Aged Care
Members of the Australian Marist Province's Committee for Health and Aged Care met recently at Hunters Hill for periodic review and planning. The Sydney meeting connected by Zoom with Brisbane-based member, Fr Michael Carroll. [Nov 08]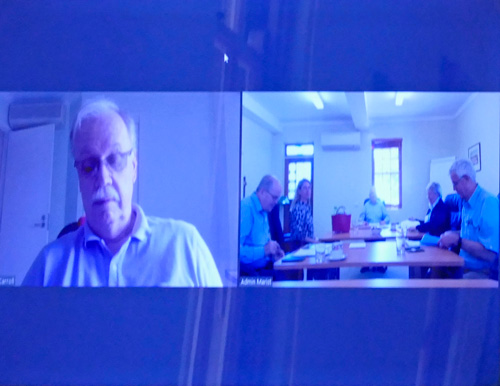 Above, from left: Committee members Fr Garry Reynolds, Ms Anne Fehon, Fr Anthony Corcoran (provincial), Sr Ruth Davis SM, Fr Paul Mahony and Fr Michael Carroll.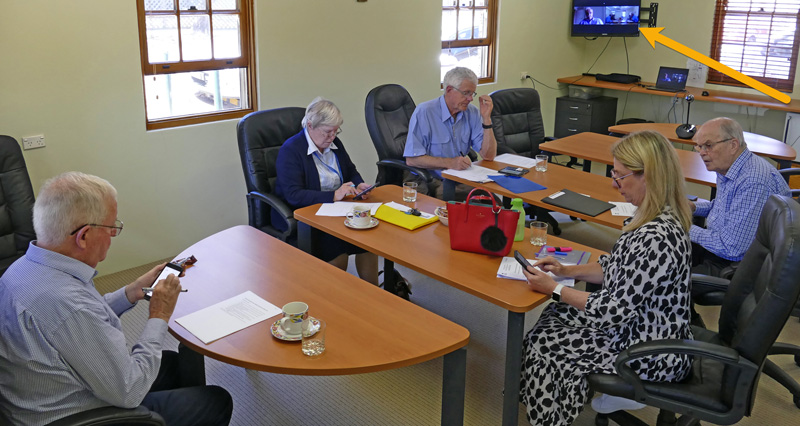 ---
Superior-General's reflection
Fr John Larsen's November reflection focuses on the Year of Vocations commencing on Nov 15, calling on Marists to 'enrich, encourage and assist' in the promotion of vocations.. For the reflection click here or go to Superior-General's Page. [Nov 05]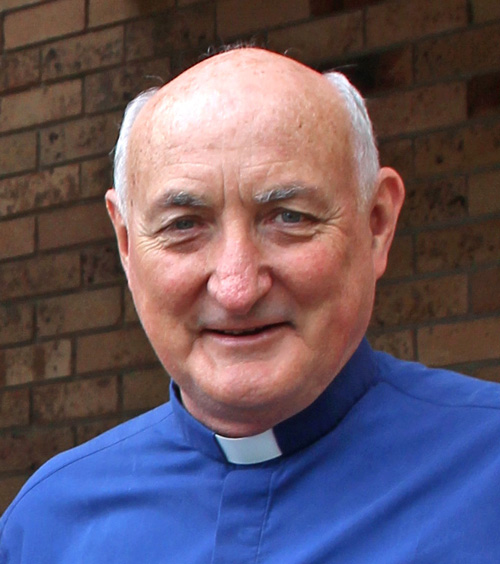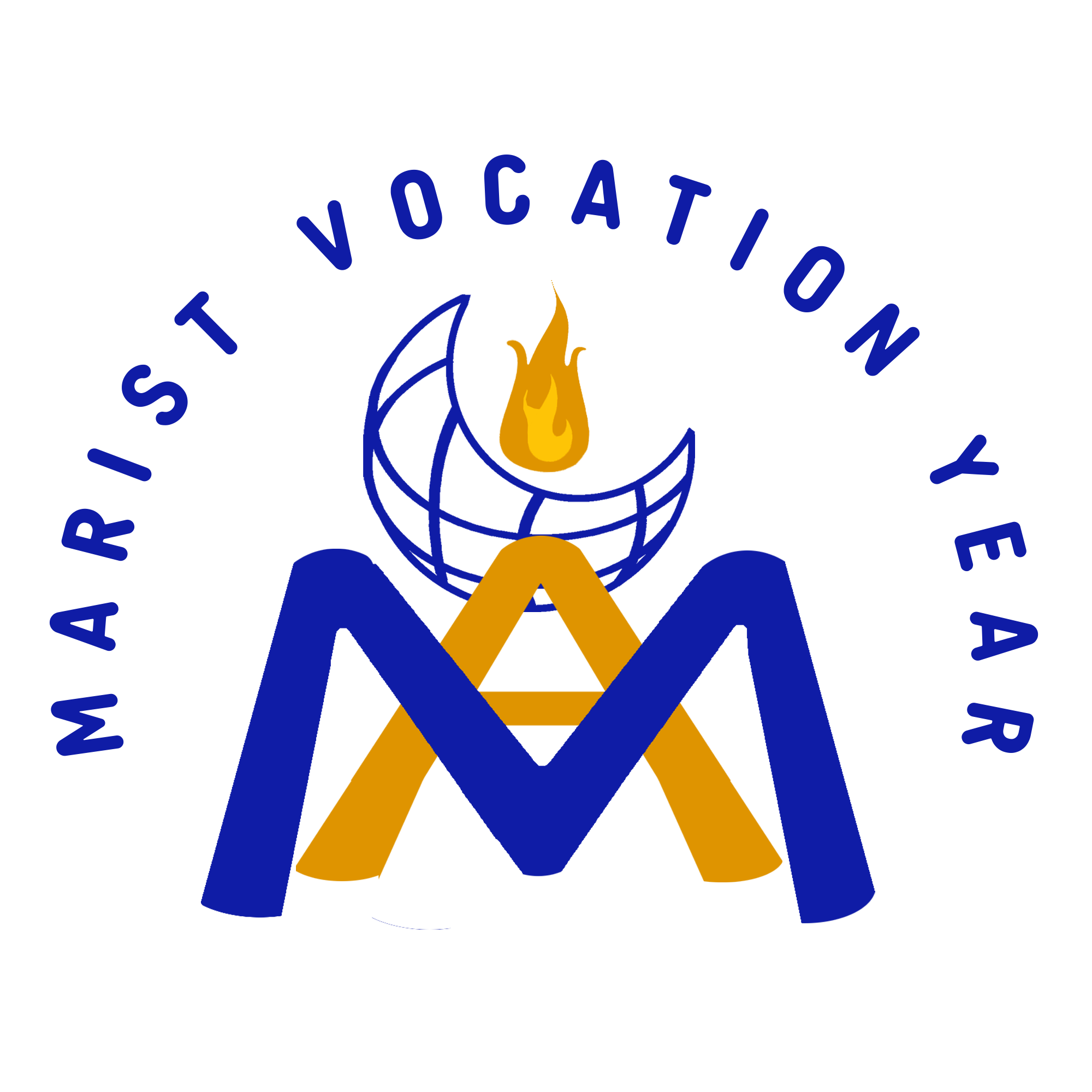 ---
Vocations novena
Leading up to the commencement of their Year of Vocations, Marists and friends throughout the world are invited to pray a novena for vocations through the intercession of Ven Jean-Claude Colin, Founder of the Society of Mary. The novena will be initially prayed from Nov 6 to 14, ending on the eve of the anniversary of Fr Colin's death (Nov 15) at La Neylière, France, in 1875. It can be prayed at other times during the Year of Vocations and is available in several languages on the Colin website (Resources/Novena).
For the English language novena, click here. For other languages, click here: Deutsch | Español | Français | Italiano | Português
The novena is the initiative of the Marist international vocations group, and supported by the members of the Colin Cause Network (pictured below) who met recently to share plans for the celebration of the Nov 15 'Founder's Day' anniversary. [Nov 05]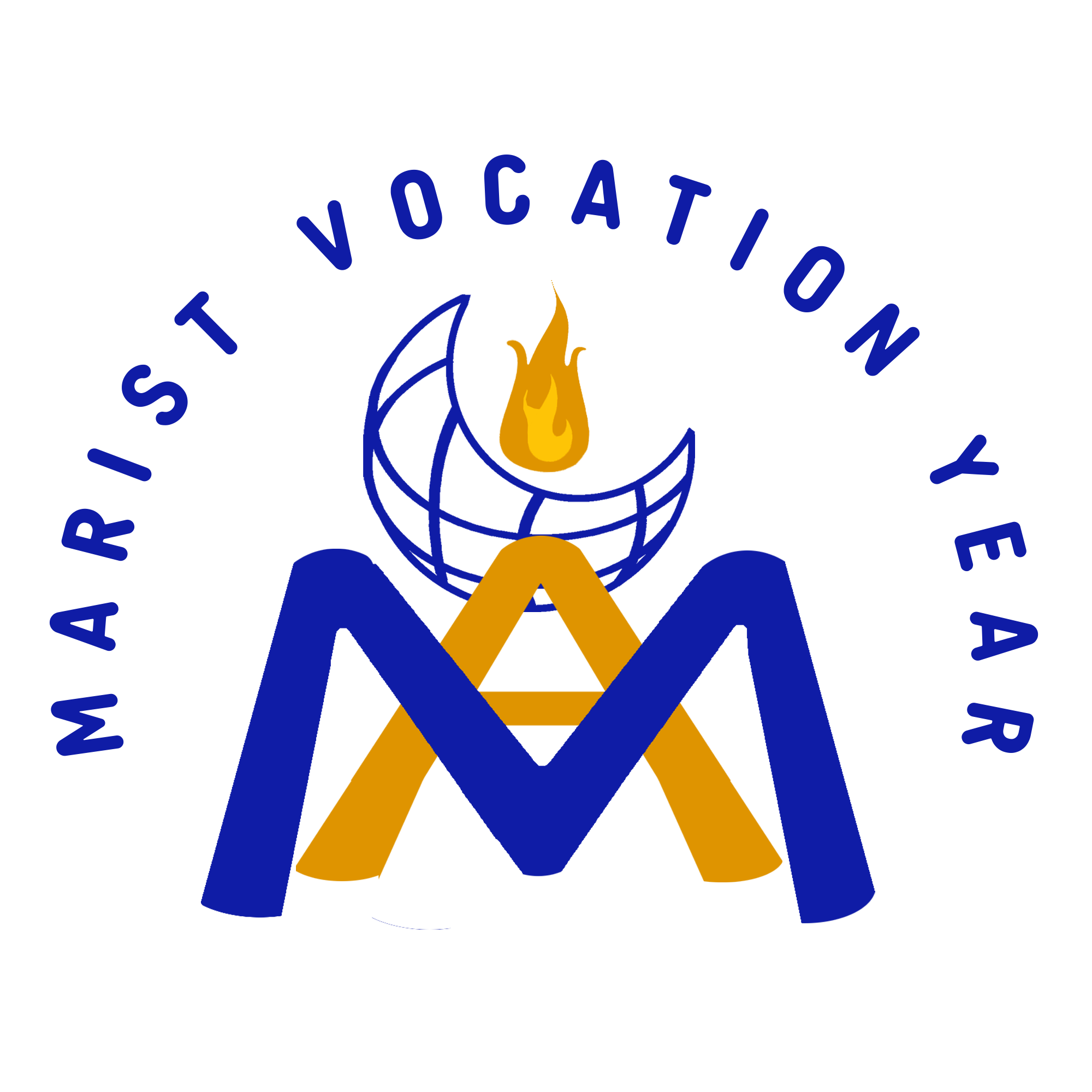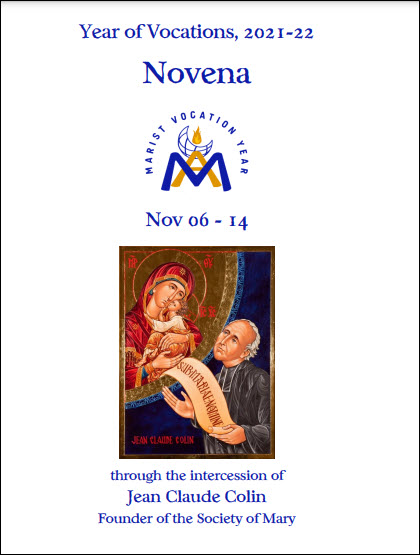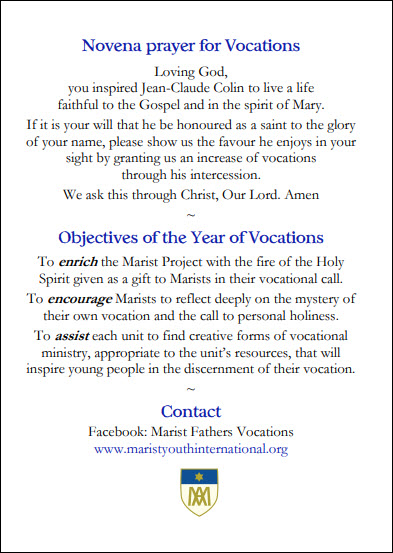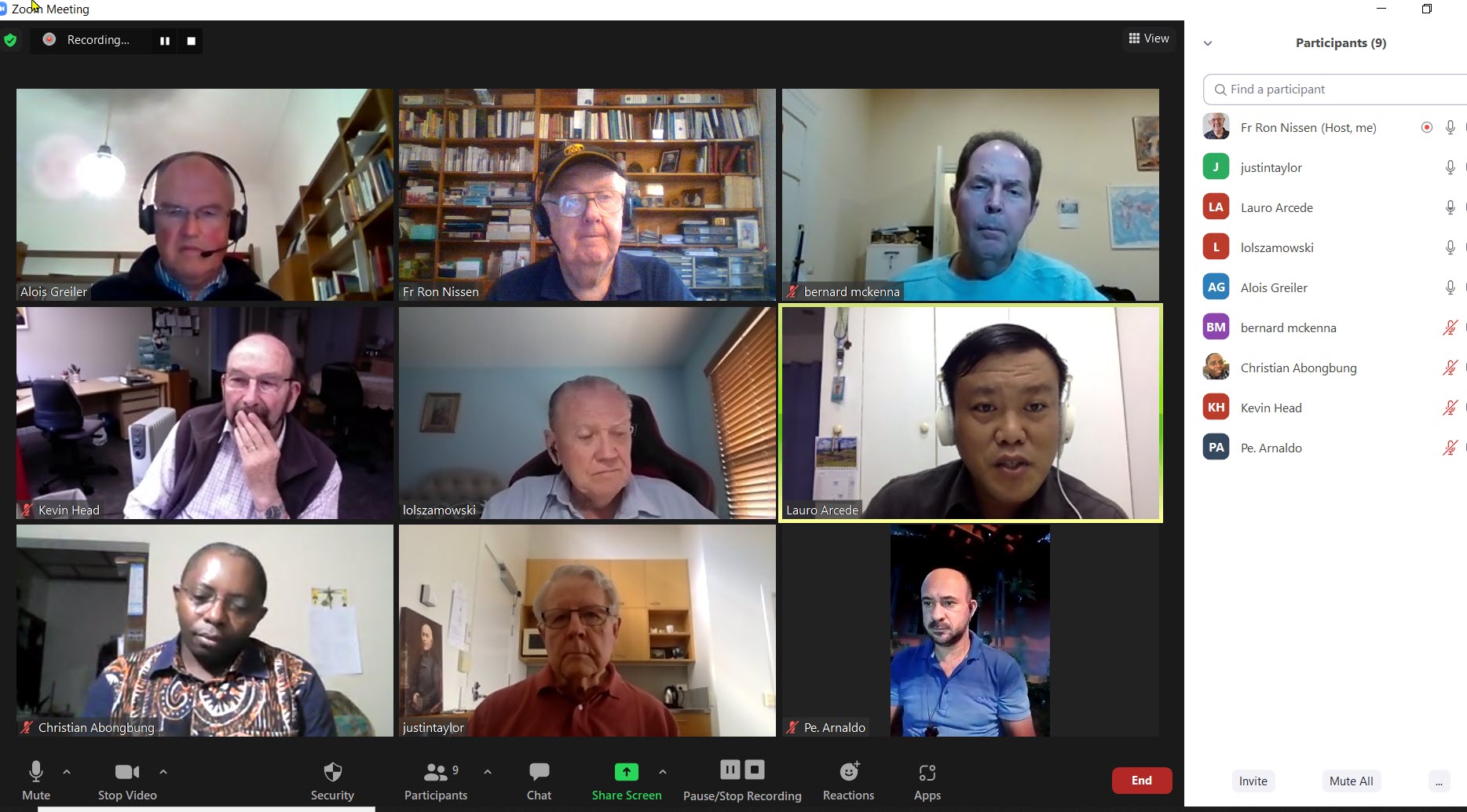 ---
Oceania Bulletin
Latest issue of the Oceania News Bulletin reports on the forthcoming Year of Vocations, final professions, the ordination of Fr Joe Tora, COVID relief in Port Moresby and Fr Jean Rodet's 90th birthday: click here or go to Members' Page. [Nov 02]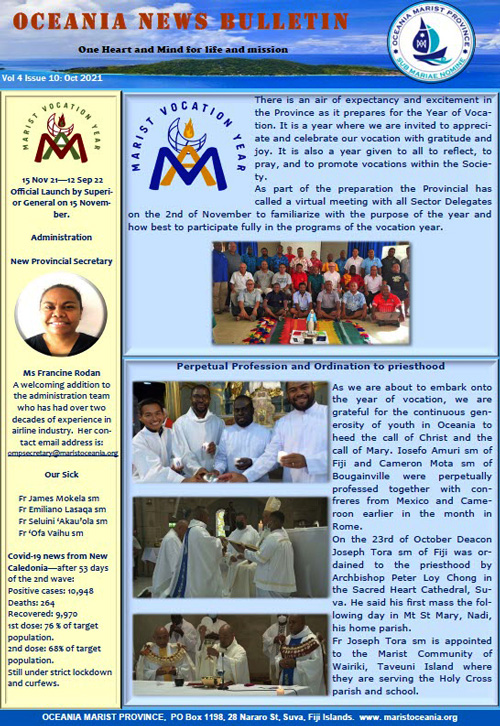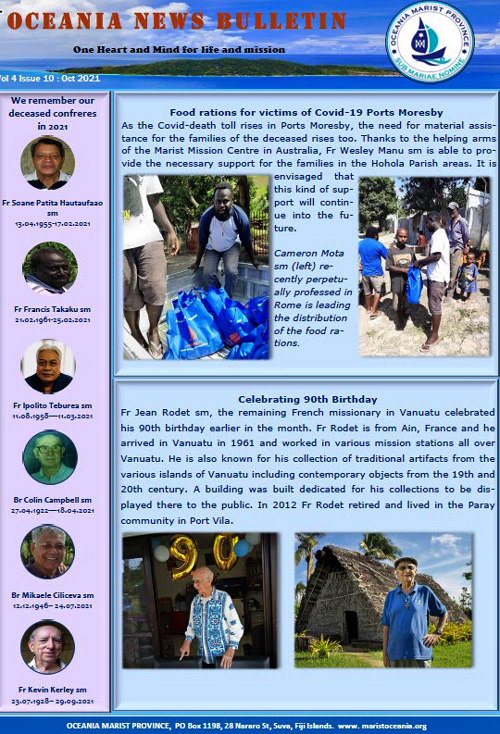 ---
Cerdon event remembered
Once again lay Marists, Kevin and Trish McGrory, hosted an Oct 29 celebration in their Stafford (Brisbane) home to mark a foundational moment in the history of the Society of Mary.
It was on this date in 1824 that Frs Jean-Claude and Pierre Colin were joined by a third confrere, Fr Etienne Declas, at the presbytery of Cerdon, south-east France, to form the first community of aspiring Marist priests. Later that same day, Pierre Colin wrote to Bishop Alexander Devie in Belley to announce: 'Today the little Society of Mary has begun.'.
Happy anniversary, Marists! [Nov 01]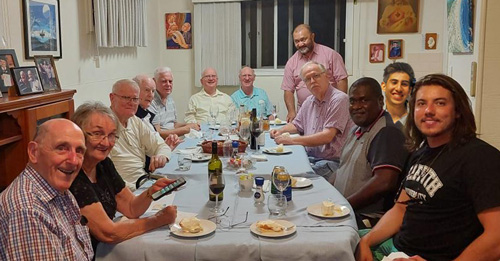 Above, from left: Kevin & Trish McGrory, Frs John Begg, Seamus McMahon and Harry Moore, Br Charlie Randle, Frs Gerard Hall, Pio Fong, Michael Carroll and Dylan Hatobu and Paddington residents, Steven Hoyos and Paulo Rejende. | The village of Cerdon, France. Presbytery at the far left.
---