---
Website of the Australian Marist Province
Home Page for 2019 (links deactivated)
---



Montbel farewell

Sabbatical break for Fr Paul Mahony



Vigil at Villa Maria

Joseph and Mary in attendance



Light amid gloom

Fr Jim Carty's reflection on the 'chiaroscuro' of Christmas



Pacific news

Final Oceania Bulletin for 2019



African ordination

Congratulations, Fr Kenneth



Formula for hope

Atlanta Marists' Centre for Hispanics



Novices' news

Marist International Novitiate, Davao



Fr Hoppy's Christmas package

Calendar, card and circular



Provincial Circular

Last issue for 2019



The way of peace

Pope Francis: Mary



Advent reflection

Fr John Larsen's December message



Marist news from Europe

Latest Euroinfo



Gemma and the Digos prison

Lay Marist's music ministry



Montbel wiggles

Entertainment for senior Marists




Rain, hail or shine

Carols walk on soon



Nara group's pilgrimage

Fr Tony Glynn's 25th anniversary



Camp Runamuck

Sixth sleep-out for Villa Maria families



Brazilians' retreat

Spirited song and dance at Bringelly
Champagnat group meets

Association of St Marcellin at St Joseph's College
Latest bulletins

Marist news from USA, Oceania and MMC Australia



Excellence for Brandon

Marist Atlanta's program success



HIV care - Marists at Ranong

Fr Gil Casio with Thailand's migrant workers



Letter from Bolivia

Fr Hoppy writes after government overthrow



Marists farewelled at Gladstone

Over a century of service at Star of the Sea



Different weather

Fr Ray Chapman at La Neylière under snow



Montbel's ten years

Anniversary celebrations



Founder's anniversary

Jean-Claude Colin's death in 1875
Saturday sandwich

Downtown ministry to London's homeless




Seven Marist deacons

... from as many countries



Now you see it...

... and now you don't. Monastery tree maintenance



Sr Grace Ellul's visit

Marist Sisters gather
Confreres remember

Cemetery visits



Marists and our common home

Draft Sustainability Policy launched
Europe and Pacific news

Latest bulletins



Holy Souls prayer

Leaflet for Nov 02



Provincial Circular

At Members' page



Brisbane celebration

Cerdon event recalled



Francis and the Catholic Dormitory of Ee Tu Hta

Internally Displaced youngsters



'SM has begun!'

Cerdon anniversary



Consultation concludes

Annual Marist review ends in Rome



Border birth

Cristian and the bridge



Session on Founder's Cause

ARC members updated



Reports from all over

ARC concludes first week



Final professions

Seven young Marists from five countries



Fatima procession to St Pat's

Five young adult groups combine



ARC workshop at Nemi

Four-day focus



Africa newsletter

Updates on Marists in Cameroon and Senegal



Maison Saint Pierre Chanel

New students for Marist formation in Cameroon



ARC underway

Annual Review begins in Rome




One flag missing

Wilai and the plight of the stateless



MCC pilgrims in France

Charism and Culture group exploring Marist origins
Web of life

Fr Donato on environmental care across all boundaries



New Arbuckle book

Refounding after abuse



Oceania provincial trio

Past and present leaders in Rome
Marist news from all over

Bullletins from abroad



New website for US Marists

A year in the making, launched Oct 07




Aussie pilgrims in Rome

School leaders visit Marists



Bugey in Brazil

Marists in Bahia



Marist news from Europe

Latest Euroinfo

October news and Members



Rome via Brisbane

Hayden Powick returns for studies



Jubilees

Brothers specially honoured at annual celebration
Provincial retreat

Fr Brendan Byrne at Montbel



Crack-down at Ranong

Critical times for Marist mission



Fr Hoppy's latest

Letter from Bolivia



First Marist professions

1836 anniversary



Massed ukuleles

Fr Aliki's groups combine



Laity report from Dublin

Local Marist Laity addressed
Messenger awards

NZ Marist magazine's ACPA success



Beginning at home

Ideas for caring for our planet
MMC spring newsletter

Marist mission projects in Asia-Pacific



Passing of Adrian Drane

Marist Regional College principal and Marist Charism and Cullture leader.



Montbel soirée for HNM

Marist Family's veranda celebration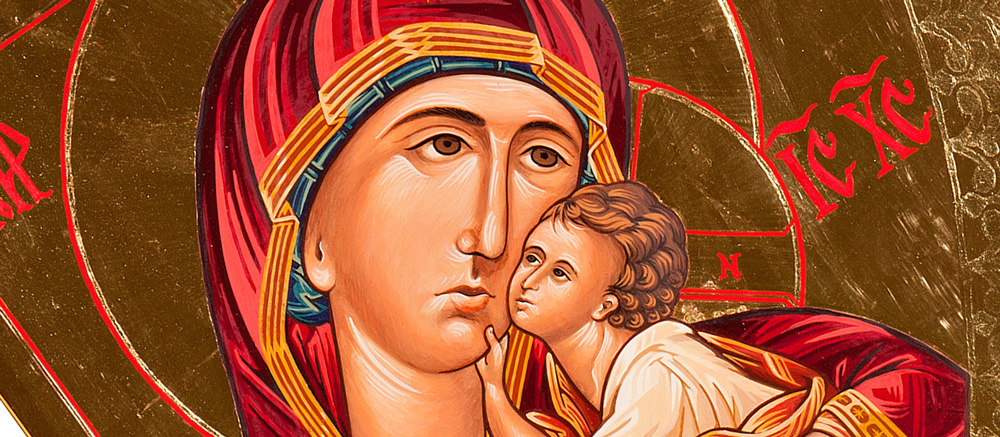 Feast day greetings - the Most Holy Name of Mary



Creation prayer

JPIC blog from Rome



Mozart and melodies

Gordon from Gladesville at Montbel



Retreat at Hahela

PNG & Bougainvillean Marists with Fr Andrew Murray



Sr Philo's seventy years

Marist Sister's celebration



Superior-General's reflection

Monthly message from Fr John Larsen



Preparing for Holy Name of Mary

Resources for Marist patronal feast



Aussie joins La Neylière team

Fr Ray Chapman in France
Formators' gathering

Rome meeting concludes



Season of Creation, ctd

JPIC blog from Rome
Marist news from Europe and the Pacific

Latest bulletins



Economy or people?

Australia's Pacific shame



Happy feast day, Sisters

Jeanne-Marie Chavoin anniversary



Provincial Circular

Latest issue

Members page



Welcome, Sister Teri!

Canadian Marist en route to NZ



Loss for Karen people

Passing of William Aung Win Shwe



Headstone blessed

Fr Paul Cooney's first anniversary



Passing of Bishop Unabali

Bougainville's bishop dies in Philippines



All roads...

En route to Rome



Birthday preps

Liturgy and leaflet for Fr Colin
Farewell to Fr John Thornhill

Message from Australian bishops



Fr Ben's eco-retreat

Green experience on the Emerald Isle



Marist news from Europe

Latest Euroinfo

August news and Members



Passing of Fr John Thornhill

Marists mourn theologian and confrere
International novitiate newsletter

Reflections from Davao community



Saint of Talad Thai

Dora in the markets of Pathumthani



Passing of Sr Margaret Purcell SM

Former Superior-General of Marist Sisters

'... for the greater glory of God and the honour of Mary the mother of the Lord Jesus,
we make known our sincere intention and firm will of consecrating ourselves, as soon as ever it is opportune,
to founding the most holy congregation of Mariists.'
(from the Pledge of Fourvière, Jul 23, 1816)



Fourvière Pledge remembered

Marist Family gathers



Fr Dylan's visit

Oceanian educationalist in Sydney



Farewell, Fr Chris

Bougainvillean Marist's Brisbane experience



Fourvière preps

Getting ready for Jul 23 anniversary



The plot thickens

Fr Tony O'Connor from the Mexican border



Dublin sighting

Fr Ben McKenna visiting




Pacific, USA Marist news

Latest bulletins



Congrats, Br Steve

National award for indigenous language work



Commitment to dialogue

Marist inter-religious exchange



Today's Marist

Spring edition from USA



Theologate news

Life at Casa Di Maria
Superior-General's reflection

Fr John Larsen's thoughts for July



Interesting discoveries

Fr Tony Kennedy in Washington



A new way of fishing

Aquaculture in Fiji



Passing of Fr Ed Keel

American Marist, historian, teacher and pastor



Fourvière invitation

Marist pledge commemoration



News from all over

Latest Marist bulletins



Provincial Circular

Latest issue ay Members Page



'I was in prison...'

Marists' gaol ministry in Digos



Fr Chris in Sydney

Asia District leader visits
Refugees at General House

Young Syrians welcomed at Monteverde



World Refugee Day

Pope Francis' 4-minute message



MAP in Samoa

Marist Asia-Pacific leaders meet



AMS 10th anniversary

Marist Brothers celebrate



Apia bound

Asia Marists en route for MAP meeting



Marist Lay commitment

Brisbane ceremony



Late autumn

Colours in the backyard



Refugee Week 2019

Share a meal invitation



Beneath Mt Yasur

Tanna Marists on Vanuatu



Sisters' Jubilees

Three hundred years celebrated
Davao workshop

Marists funding inservice in Philippines



Quan Khue remembers

Surprise email to Fr Jim Carty.



Latest bulletins

Marist news from all over



Mission Centre annual report

MMC 'sustaining hope' in 2018



Br Terry Heinrich remembered

Moving ceremony in Cambodia



Marist Laity events

Coming soon in Brisbane



Different Marist styles

Education initiatives in Thailand and USA.



Graduations in Thailand

Fruits of the Bridge Program and Marist Mission



Passing of Fr Chris Austin

'Gentle, good-humoured and uncomplaining' Marist goes to God



Ormiston retreat

Picturesque prayer



BP-ers' invitation

ACU graduation on Thai-Myanmar border



Marist news from Africa and USA

Latest Marist newsletters

May news and Members



Fr John Thornhill's 90th

Theologian celebrates
The greening of Rome

Monteverde's community initiative



Fr Long Down Under

Filipino Marist's Sydney visit



Second chance for education

Also St Patrick's breakfast for the homeless.
Superior-General's reflection

Fr John Larsen's thoughts for May



70 years of MMC

Mission Centre celebrates 'a trinity of parts'



Provincial Circular

Latest issue at Members' Page



Euroinfo for April

Marist news from Europe

April news and Members page



On whatever distant shore...

Anniversary of Marist approval



St Peter Chanel

Feast Day of 'the man with the good heart'. New: 'Short prayer service'



Happy 97th, Br Colin!

Province's oldest Marist celebrates



Dialogue at Ranong

Marists, Buddhists and Muslims



Ecological conversion

Fr Peter Healy on serious world decisions



Fr Hoppy's Easter letter

Update from Bolivia



A taste of Anzac

Marist wartime memories



Passing of Fr Jack Soulsby

Charismatic Marist missioner in ninely countries




Way of the Cross

Combined churches' walk to Villa Maria



St Dympna, for victims of abuse

Downtown pastoral initiative



St Peter Chanel novena

Nine days of prayer for vocations



Now you see it...

... and now you don't. Monastery eucalypt gone.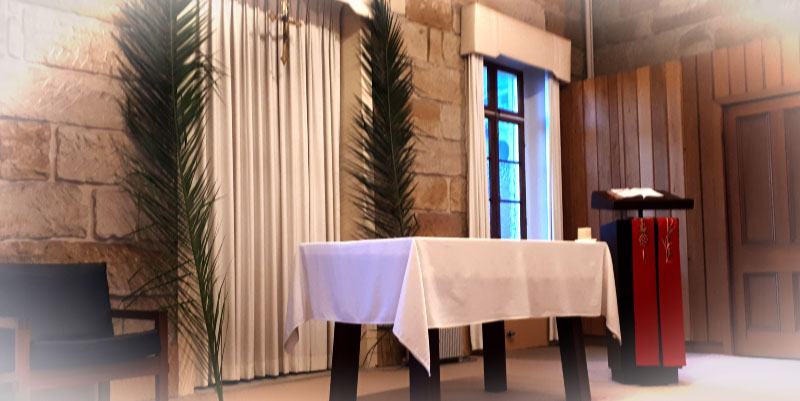 Bishop Tino

New bishop of Wallis-Futuna



Peace, people, planet...

Pope Francis addresses international gathering



Superior-General's reflection

Fr John Larsen: our Holy Saturday experiences
Fullness of Life

Website redeveloped for Perth agency



New life for Dakar's street boys

Fr Christian Abongbung's ministry in Senegal



Newsletters & bulletins

Local and international Marist updates



Woolwich Marist Sisters honoured

110 years of educational service



Superior-General at Mission Centre

70th anniversary preps.



The BP story

Higher education for young refugees



Fr Tony Kennedy in Cameroon

Theologate rector visits Africa District
'To the ends of the world'

Pacific featured in Spanish Marist publication



Veggies in the forest

Cameroon Marists' eco project
e-Bulletins USA

Vocations Week and World Youth Day



Marist Charism & Culture

Latest immersion experience



Superior-General's reflection

Fr John Larsen's Lenten message



Provincial Circular

Latest issue



Lent, meat and our planet

How eating meat affects the planet



The telegram from Rome

Advise La Neylière immediately!
Paddington update

New faces at 'House of Welcome'



Beekeeping and our Common Home

Fr Pat Brophy and latest Blog from Rome



Fr Aliki's ukuleles

Tongan strumming at Villa Maria



'The Source'

Casa di Maria newsletter



Reaching for Excellence

Initiative for Atlanta's Marist students

JPIC



Oceania news

Latest bulletin from Pacific Marists

February news and Members



Seven Fountains retreat for Fr Bob

30-day exercises at Chiang Mai



ACRATH in action

Sr Noelene Simmons and latest JPIC blog from Rome

JPIC



Fullness of Life workshops

Perth Centre's 2019 program



International novitiate bulletin

Novices' experiences in Davao



Europe & USA bulletins

Marist international news



Superior-General's reflection

Guatemala experience of Marist youth



Provincial installation

Packed chapel at Montbel ceremony



Bolivia bound

Fr Hoppy's mini-sabbatical ends



'Blessed unrest'

This week's JPIC blog: Fr Peter Healy on 'Ecological conversion'

January news or JPIC



Crash !

Trespassers, beware



Two Marists OAM

Australia Day awards to Frs Paul Pidcock and Kevin Bates



Le Rameau

Seminarians' colourful newsletter from Africa
Sisters' jubilees

70 and 60 Marist years for Sr Margaret Purcell and Sr Marie Berise



Final Mass at Guatemala

Marist youth celebrate



International blog launched

Interactive JPIC site up-and-running

January news or JPIC
Novitiate begins

In Davao, Philippines, international group prepares for Marist commitment



Weaving life

Marist youth in Guatemala



Vocations video

Marists on Facebook



Fr Ray Chapman to lead Colinian course

2020 program at La Neylière
Anniversary of mission entrustment

1836 event



Salusalu

Oceania seminarians' colourful newsletter
Marist news from Europe

Community ideas for 2019



Superior-General's reflection

Fr John Larsen's New Year message



Montbel soirée

New Year balcony celebration



New leadership duo

Fr Tony Corcoran takes office; Fr Peter McMurrich continues