---
For previous years, go to News menu, above
---
---
Euroinfo
From Paris, Euroinfo reports on jubilee celebrations and a special ministry in Spain, youth camp in Norway and Laudato Si project in Cameroon. They also send the latest Vocation Year reflection. Click for: Euroinfo | Vocation Year reflection [May 18]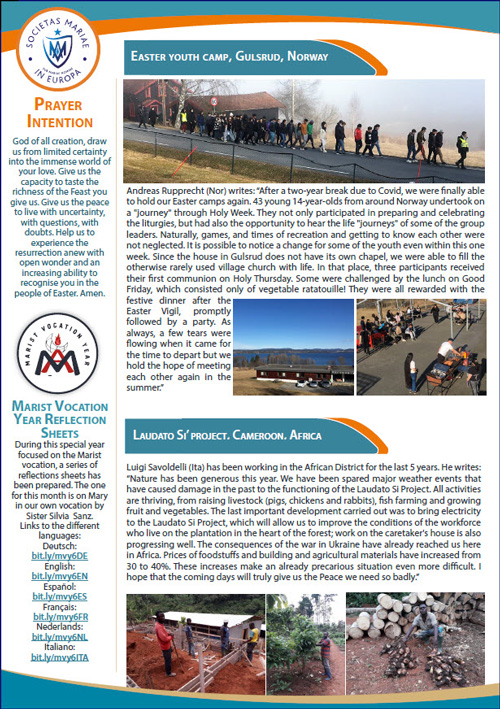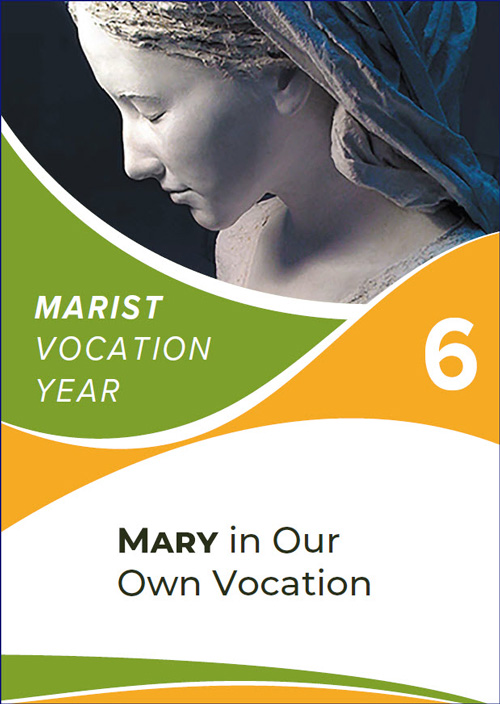 ---
SM Bulletin
From Rome, this week's SM Bulletin reports on visits to England and the Asia District, the Marist Sisters' new leadership and Colinian Renewal preparations.
To download click here or go to Members' Page. [May 13]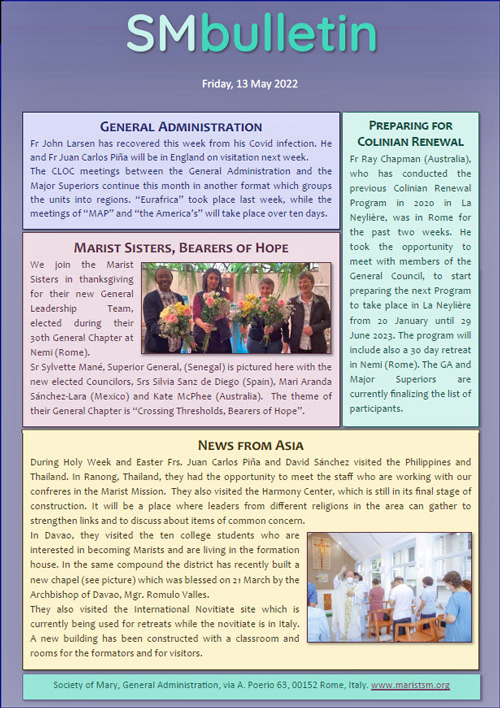 ---
Marist Sisters meet the Pope
From Rome, Sr Noelene Simmons SM, attending the General Chapter of tghe Marist Sisters, reports: 'What a joy to attend the General Audience with Pope Francis. We had a good spot during the audience. He sent greetings to the Marist Sisters General Chapter delegates. Later we were able to have a group photo with him and greet him personally as we passed by.'
Pictured below: Scenes from the Sisters' encounter with Pope Francis, including the personal meeting with newly-elected Superior-General, Sr Sylvette Mané SM. [May 13]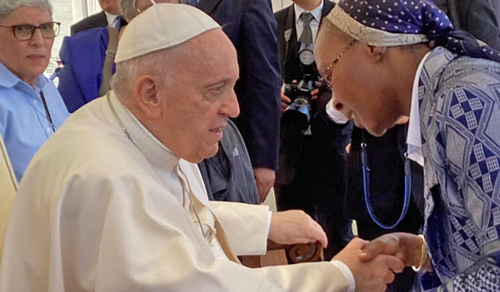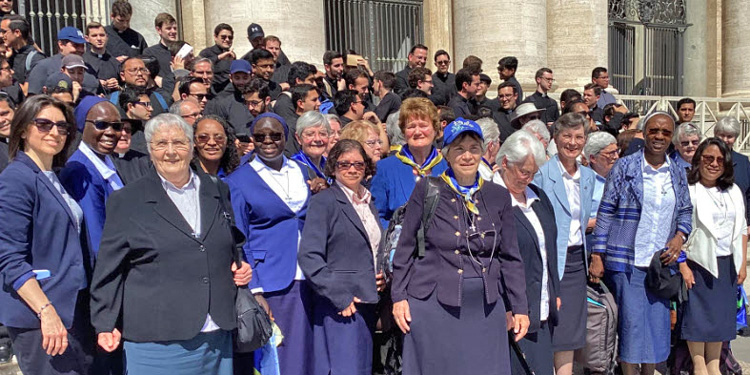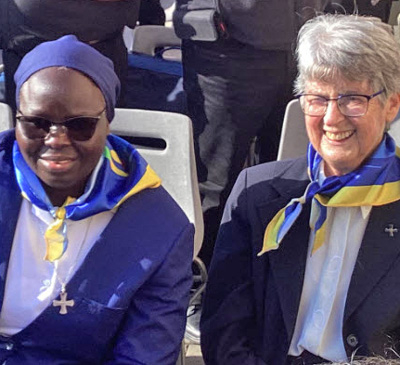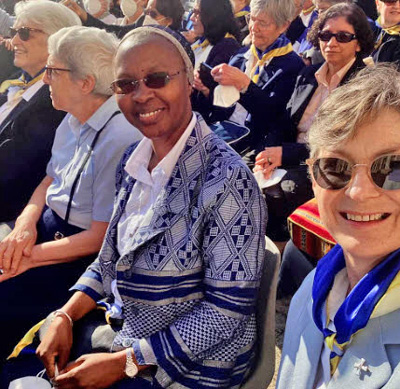 ---
Fr John Worthington interment
In simple ceremonies at Montbel, Hunters Hill, and the mission cemetery of Villa Maria, the ashes of Fr John Worthington SM were interred on May 11. Despite inclement weather the final farewell was well attended by fellow Marists and family members with prayers led by Fr Paul Mahony.
Fr John's ashes were laid to rest beside those of his close friend and confrere, Fr Bob Barber. May they both rest in peace. [May 11]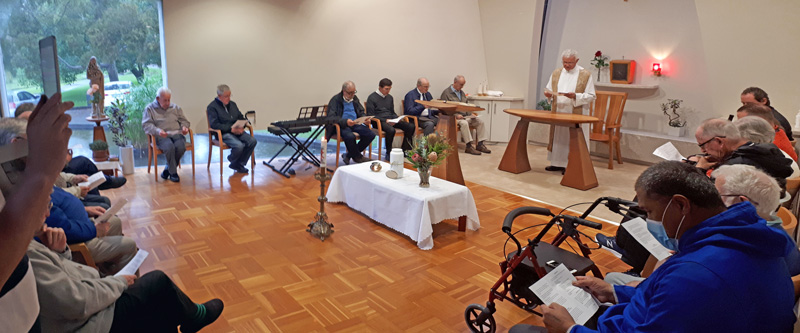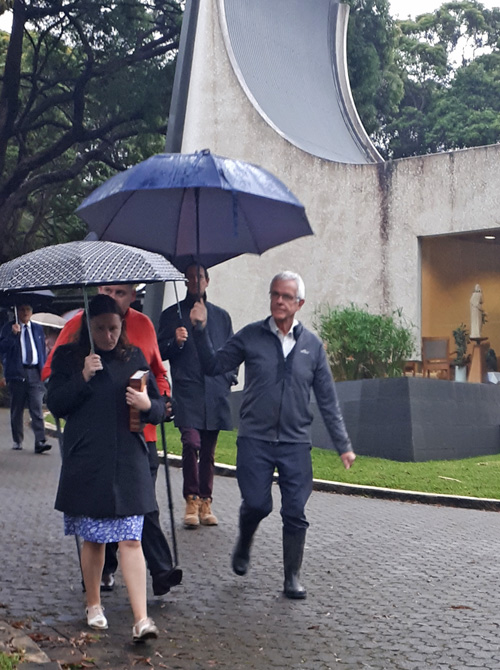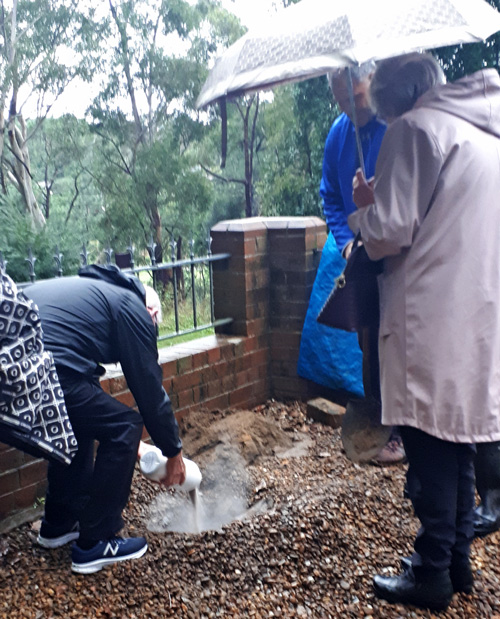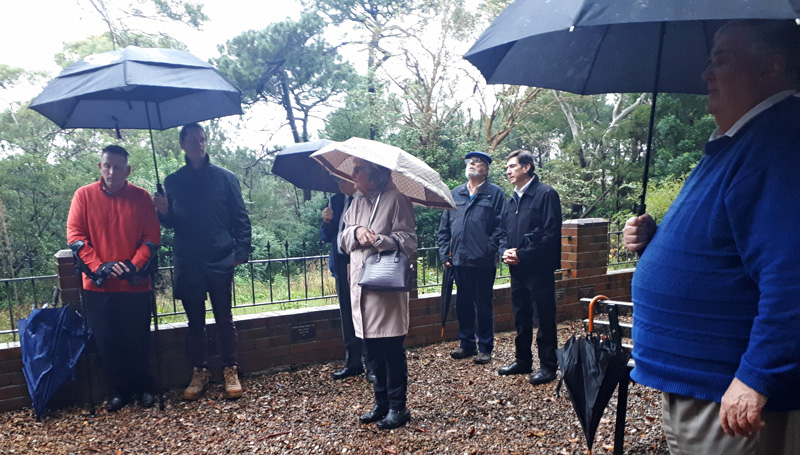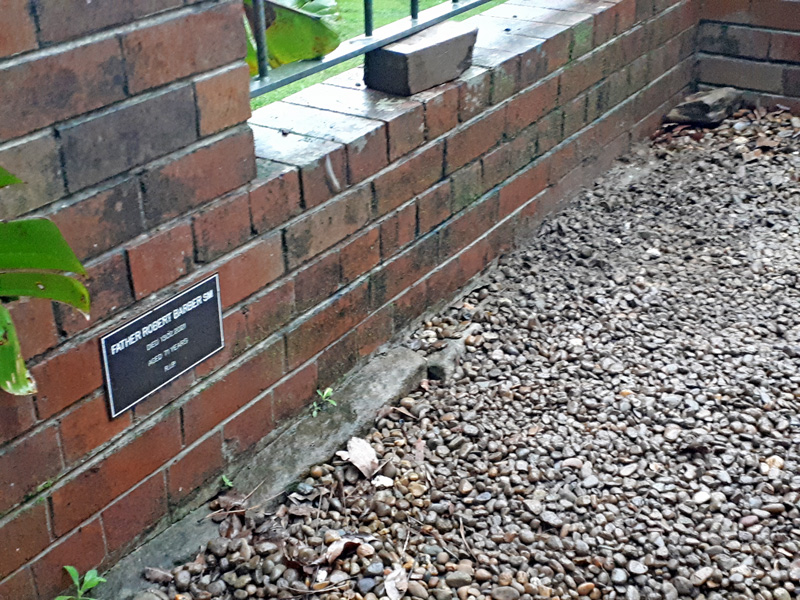 ---
Marist Sisters' new team
During their General Chapter at Nemi the Marist Sisters have elected a new leadership team to be led by Sr Sylvette Mané SM, as Superior General. Her Councillors include Australian, Sr Kate McPhee, with Srs Silvia Sanz de Diego and Mari Aranda Sánchez-Lara. Congratulations and blessings, Sisters. [May 09]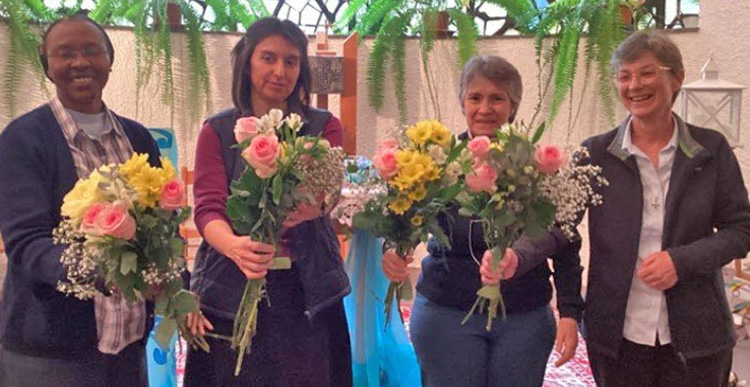 Above, from left: Srs Sylvette Mané, Silvia Sanz de Diego, Mari Aranda Sánchez-Lara and Kate McPhee..
---
News from Brazil
From the Marist formation community of St Peter Chanel, Belo Horizonte, Brazil, comes their latest newsletter with a special English edition. To download, click here. [May 09]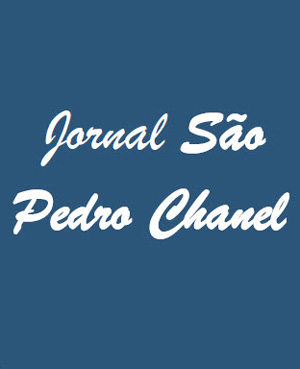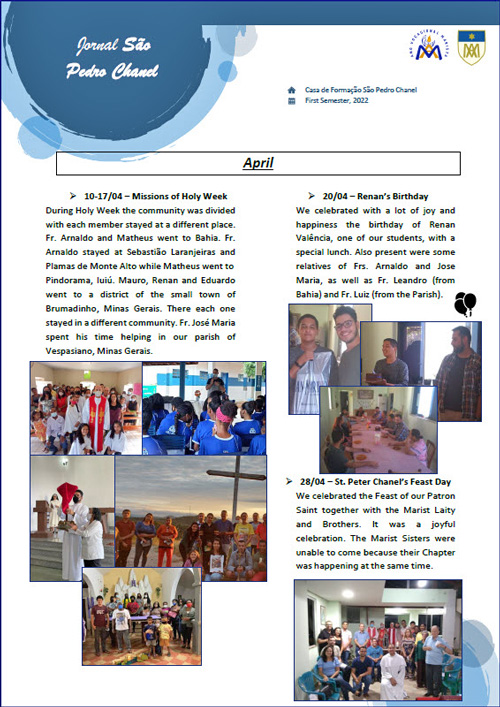 ---
Conflict in Karen State
The Australian Cardijn Institute and Young People for Development (YPD) Australia are partnering to present a webinar, 'Conflict in Karen State'. With the world's attention focused on the tragic events in Ukraine, little media attention has been paid to the situation of the Karen ethnic community in Myanmar, particularly since the February 2021 military coup.
All are welcome to participate in the webinar on Tue, May 17 at 7.00 pm AEST. Speakers will be Zoya Phan, Chris Sidoti and Kwi Kwith.
For details of the webinar and its speakers, click here. [May 08]
---
Superior-General's reflection
In his May reflection Fr John Larsen speaks with sober challenge of new and different possibilities for Marist life ahead.
To download click here or go to Superior--General's page. [May 06]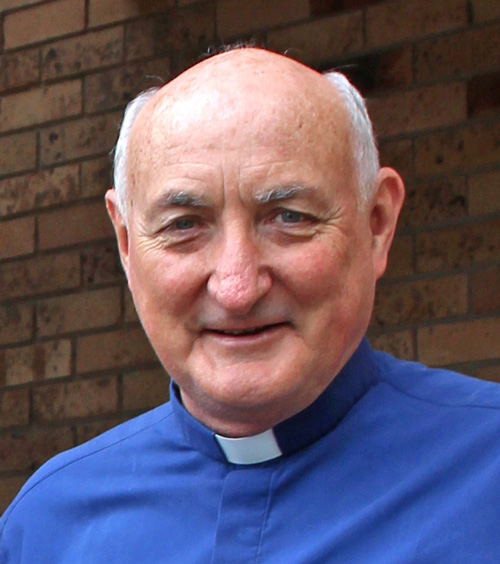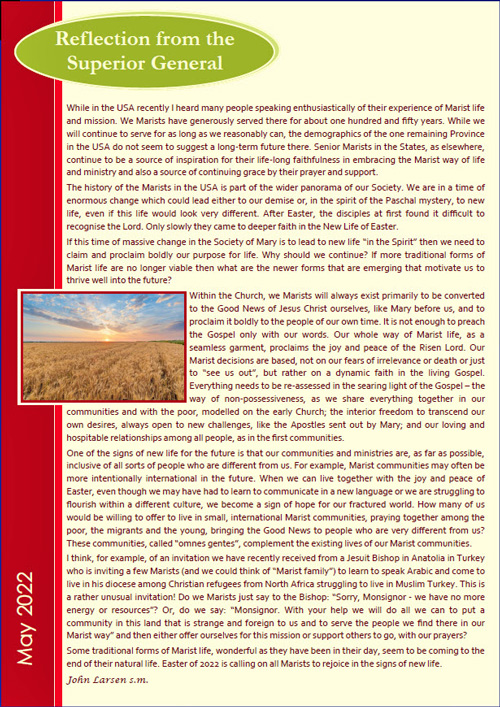 ---
The Eyes and Ears of Conscence
'Lessons of encouragement' is the subtitle of Fr Tom Ryan's latest book, The Eyes and Ears of Conscience'. One reviewer comments: 'Thomas Ryan SM brings the Church's teaching on conscience to life in an exciting, challenging, and fruitful way. His unique combination of reflectiveness and clarity, infused with examples from Scripture, daily life, history, and popular culture, speaks to both the heart and the mind. It will be of enormous value in the formation of lay people, ministers, educators, and theologians alike.'
To order from St Paul's Publications, click here. [May 04]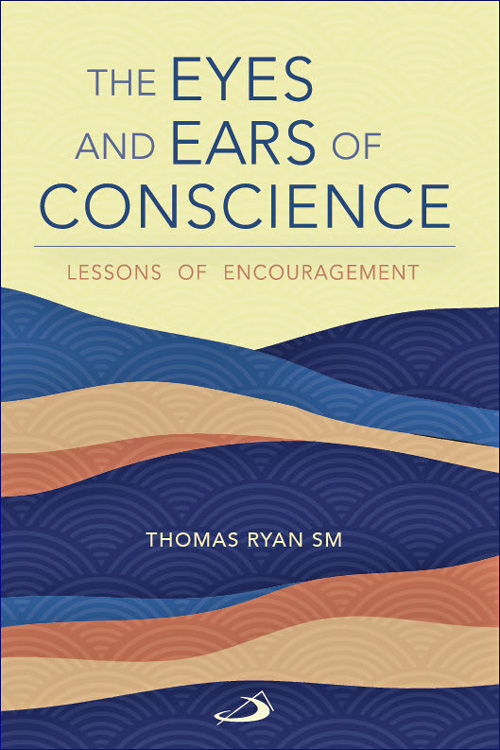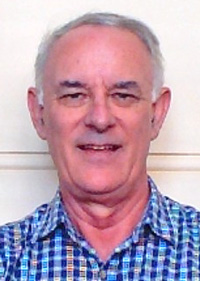 ---
Provincial Circular
For the latest Provincial Circular go to the Members' Page. [May 03]

---