---
For previous years, go to News menu, above
---
---
Marist Laity Newsletter
For the April issue of Marist Laity Australia's newsletter click here. [Apr 29]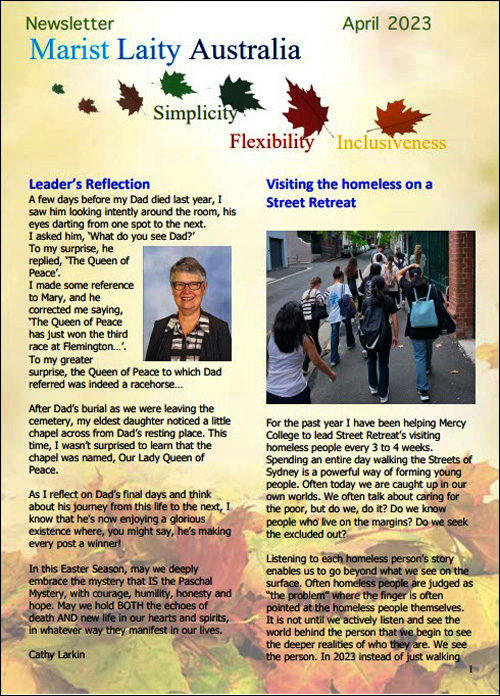 ---
The nod from Rome
On Apr 29, 1836, mission-minded Pope Gregory XVI gave his official approval to the establishment of the Society of Mary.
Ending a twenty-year journey of preparation and emerging leadership, Fr Jean-Claude Colin accepted the Pope's invitation for the fledging Marist group to undertake the missions of the south-west Pacific.The event is noted in the leaflet biography of Fr Colin, 'On Whatever Distant Shore', available in several languages: English | French | German | Portuguese | Spanish
Happy 187th anniversary, Marists ! [Apr 29]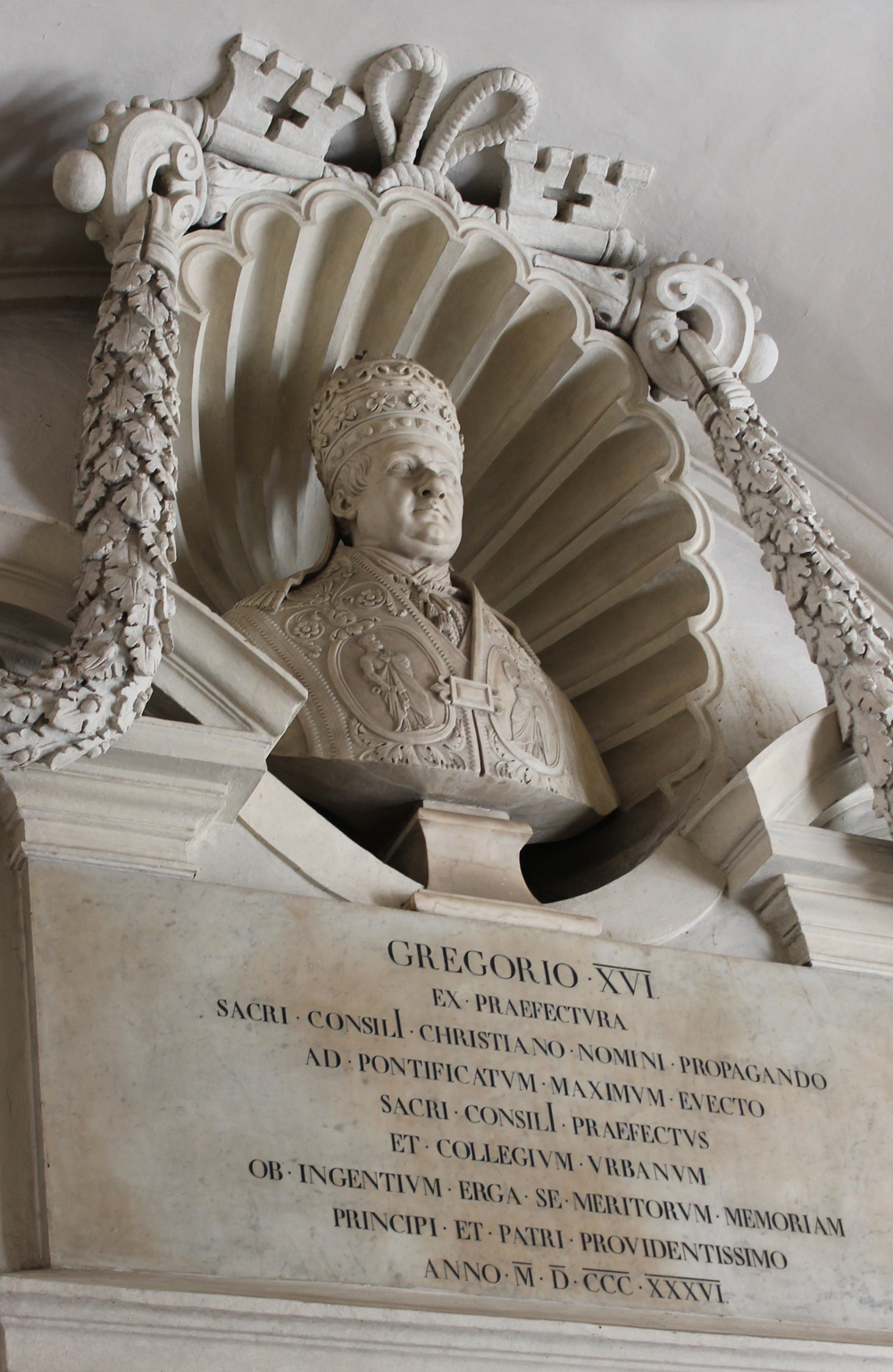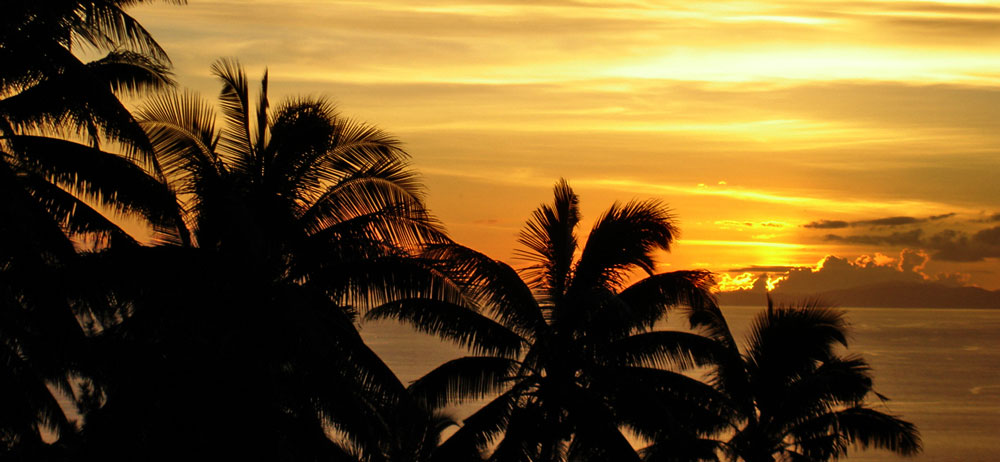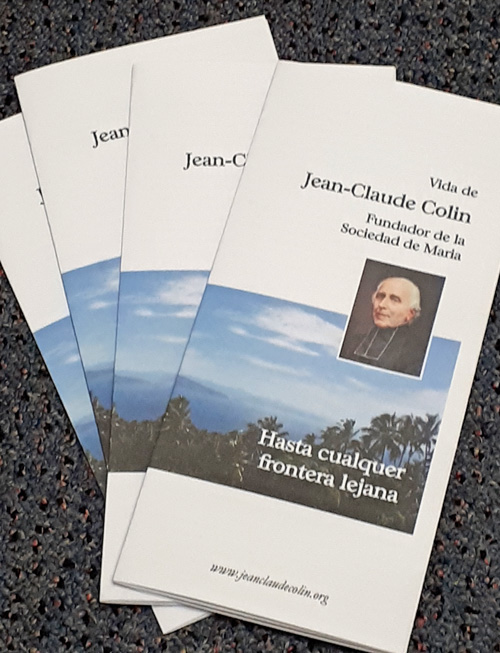 ---
Brothers all
The Marist Fathers' community of Montbel, Hunters Hill, were joined by the neighbouring community of Champagnat House Marist Brothers on Apr 28 to celebrate the feast of St Peter Chanel. One of St Marcellin Champagnat's brothers, Br Marie Nizier, was the companion of Peter Chanel on his voyage to and ministry on the remote Pacific island of Futuna, a fact noted by Fr Tom Ryan during the Eucharistic celebration and reflecting the ongoing and close links between the two Marist orders.
Mass was followed by refreshments and dinner whose guests included retired Bishops Bernard O'Grady OP and Peter Ingham, good friends of Marists.
Montbel and Champagnat House were both opened in 2009, their residents sharing many common interests. [Apr 29]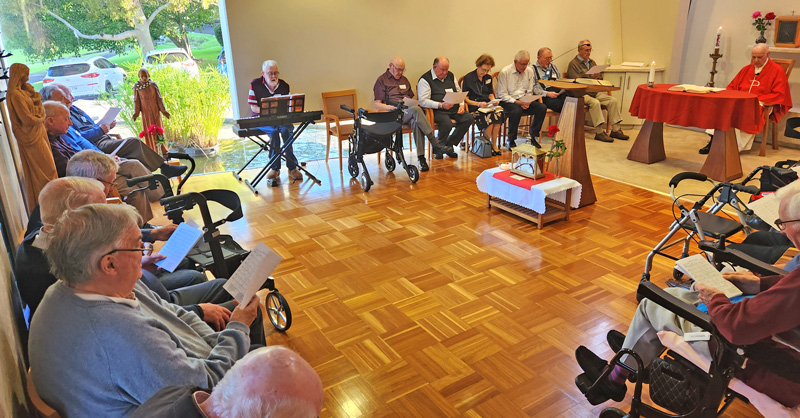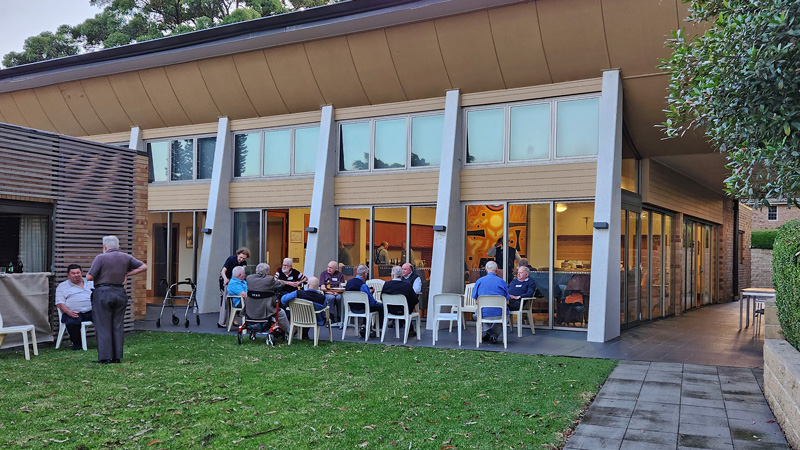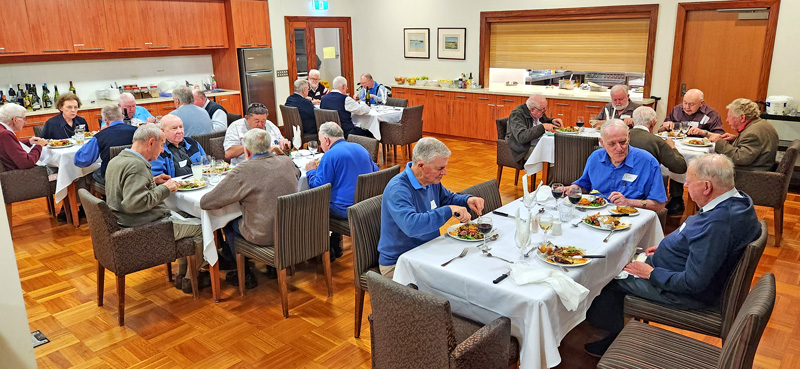 ---
SM Bulletin
From Rome, this week's SM Bulletin sends St Peter Chanel feast day greetings, along with reports on three Marist formation communities dedicated to the Pacific Saint.
Click here or go to Members' Page. [Apr 28]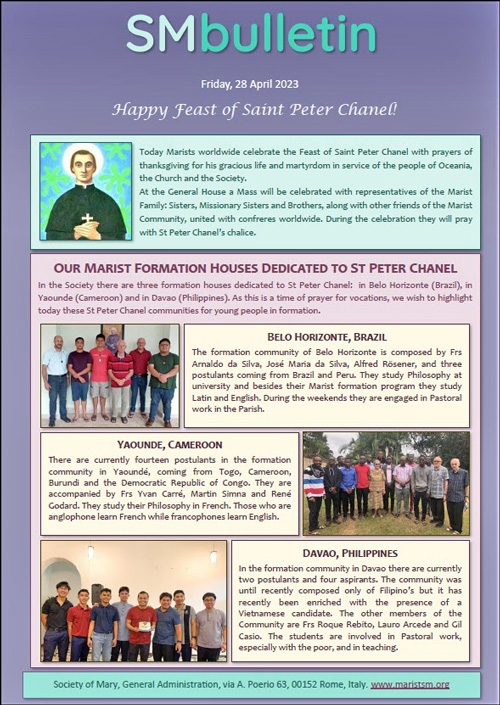 ---
St Peter Chanel on web
To mark this year's celebration of the feast of St Peter Chanel, a dedicated page has been created on the website of Marist Founder, Ven Jean-Claude Colin, well-known for his influence on the lives of a number of saints, includng Peter Chanel.
The site is hosted and administered in Australia while the new page contains biographical, prayer and liturgical resources concerning St Peter Chanel and is easly accessed from the Resources tab: click here. [Apr 28]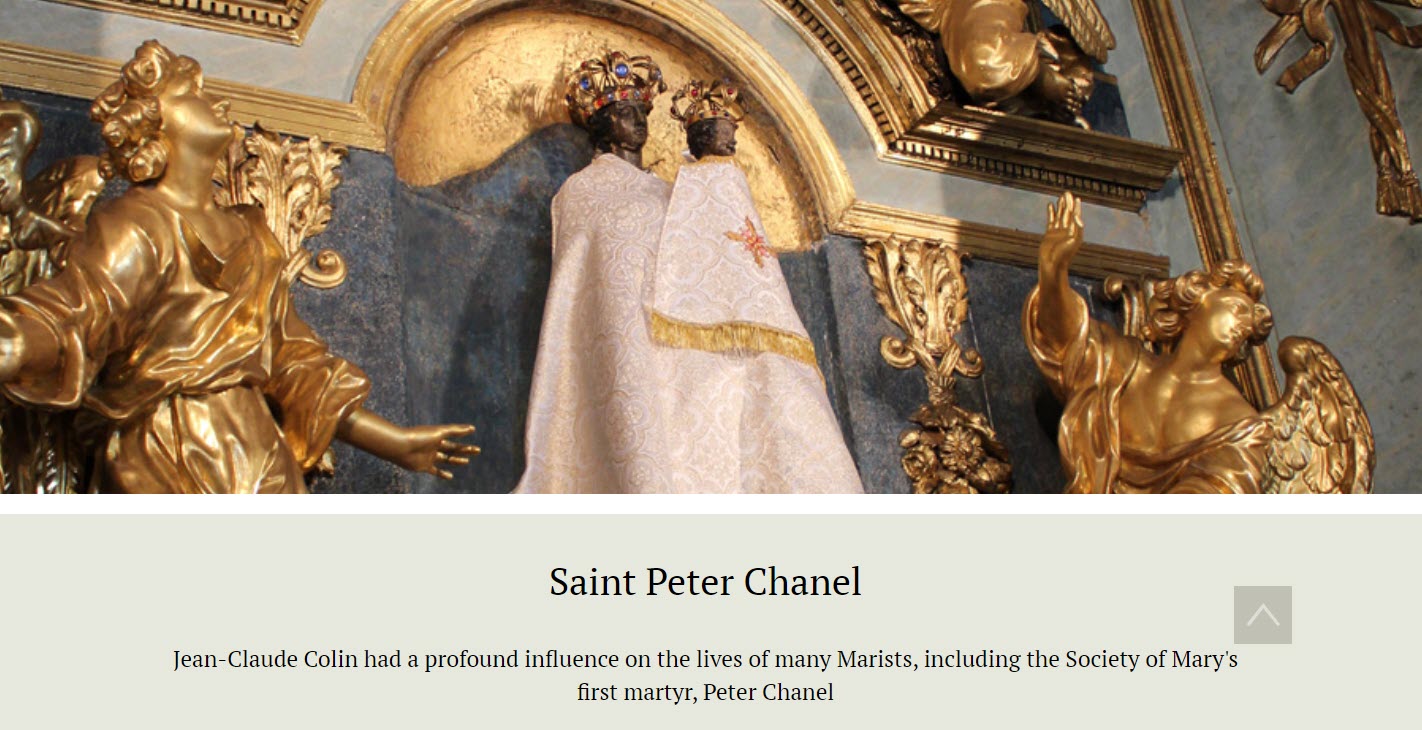 ---
District Circular
The latest District Circular for Marist Fathers Australia is at the Members' Page. [Apr 25]

---
SM Bulletin
From Rome, the latest SM Bulletin reports on drinking water for Kanosia, PNG, a Marist school in Burundi and campers at the General House, Rome.
To download click here or go to Members' Page. [Apr 21]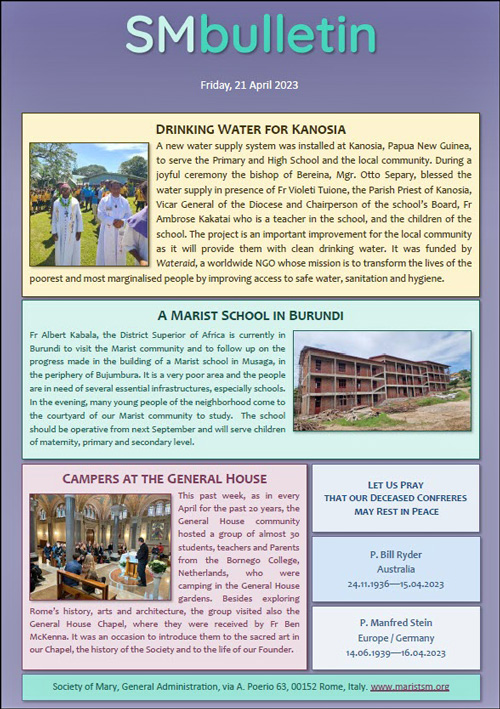 ---
Farewell, Fr Bill Ryder
Marists and other friends gathered to farewell Fr Bill Ryder SM at a Vigil in the chapel of Montbel on Apr 19 and Requiem Mass on Apr 20 at Holy Name of Mary church, Hunters Hill. District Superior, Fr Tony Corcoran, presided at the funeral Eucharist with Fr Paul Mahony offering words of remembrance and leading the interment ceremony with Fr Garry Reynolds at Macquarie Park cemetery.
Expressions of condolence and testimonies to Fr Bill came from Marist college associates and Marists in many parts of the world. [Apr 20]

Above: Vigil for Fr Bill at Montbel. Below: Requiem Mass at Holy Name of Mary church and burial at Macquarie Park.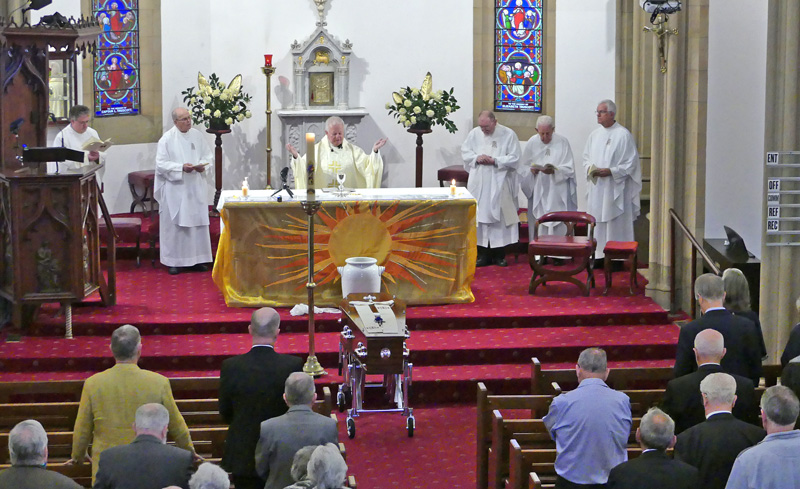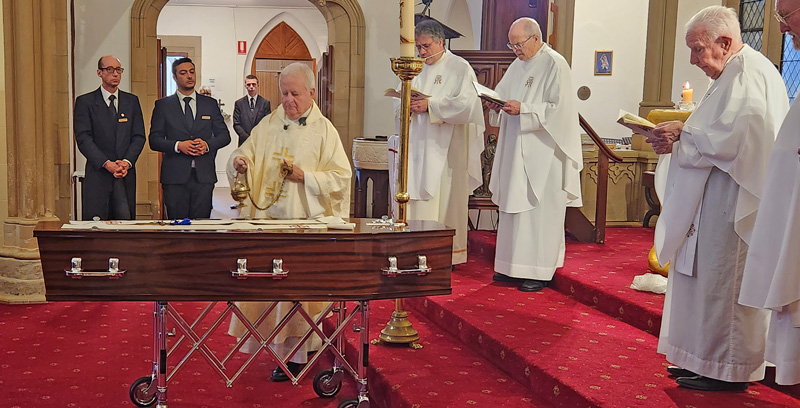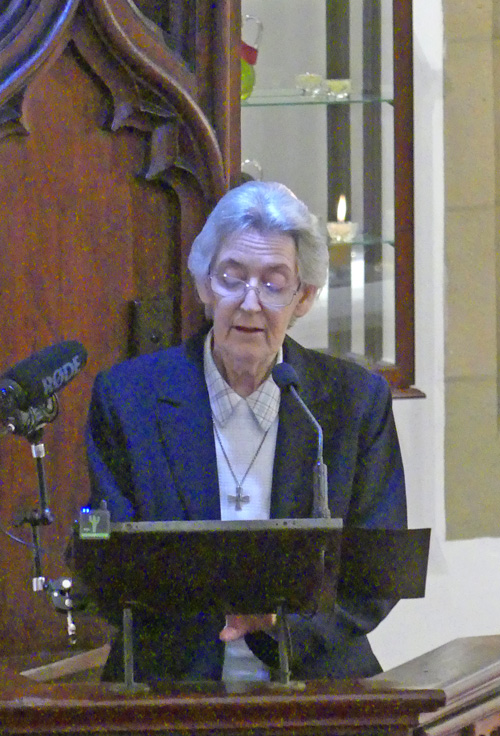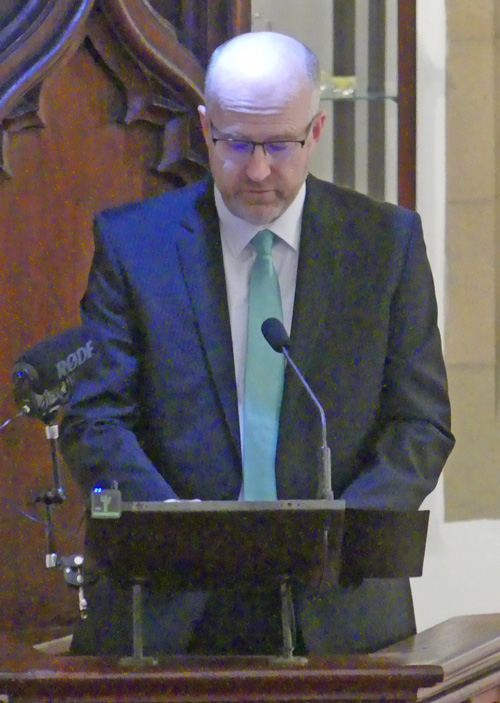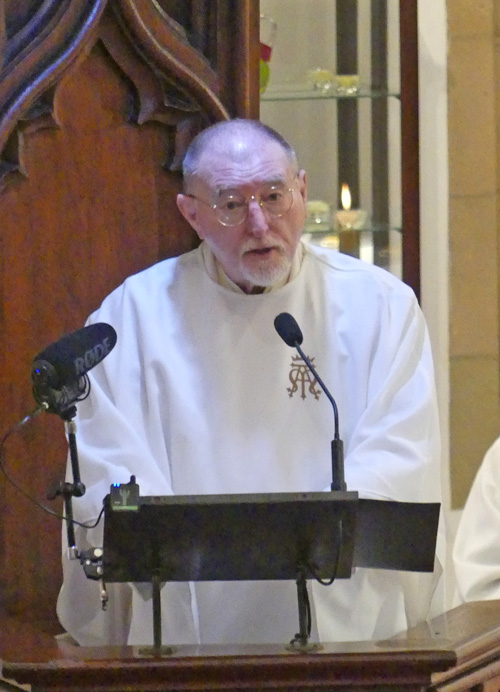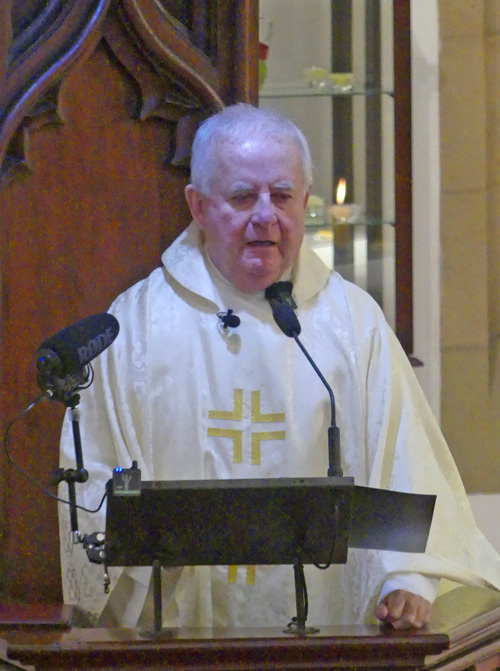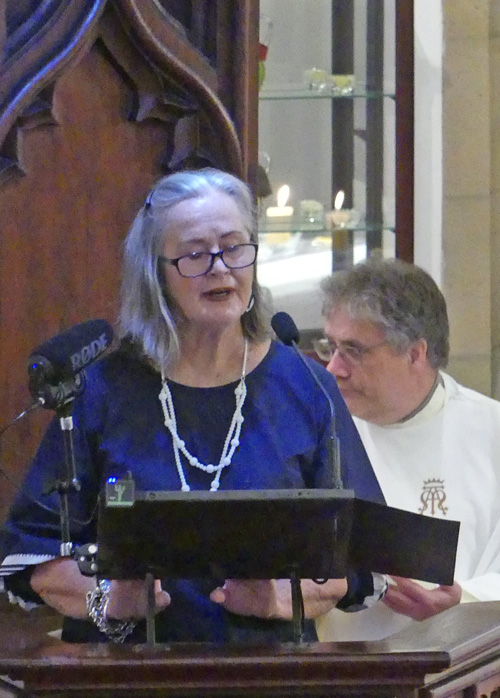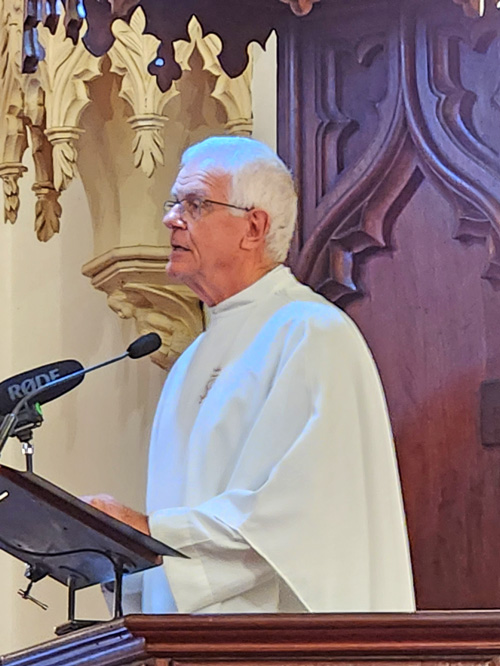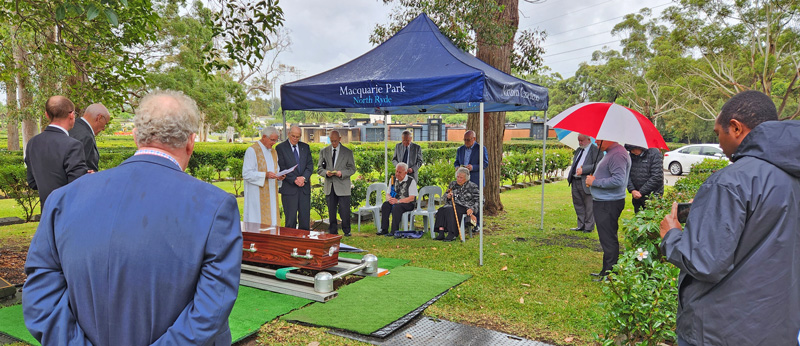 ---
Fr Hoppy's Easter letter
From Tarija, Bolivia, Fr John ('Hoppy') Hopkinson SM sends his Easter letter with news of the Misioneros Maristas community and its plans to retire from some areas of ministry.
Fr Hoppy will visit Australia in May/June and is pictured below with co-founders of Misioneros Maristas, Gilberto and Javier.
For Fr Hoppy's Easter letter click here. [Apr 19]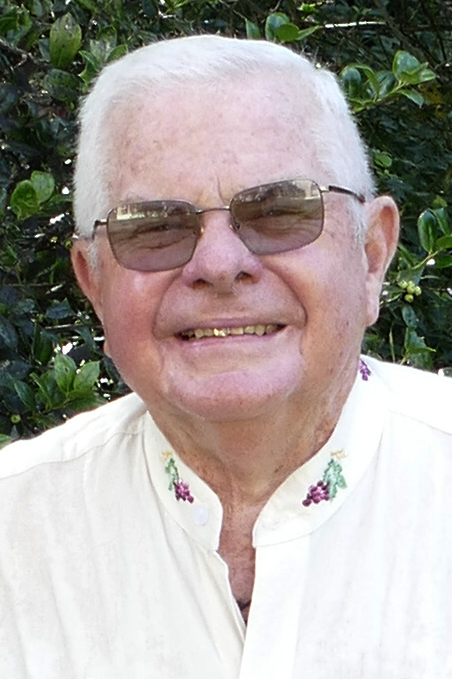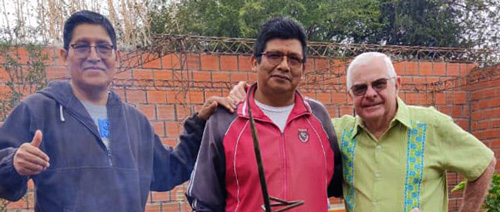 ---
Euroinfo
From Paris, this month's Euroinfo features reports on Marist ministry in Turin, on the Colin Cause Network and opportunities to promote the Cause of Jean-Claude Colin and on Caminos in North America.
To download click here or go to Members' Page. [Apr 19]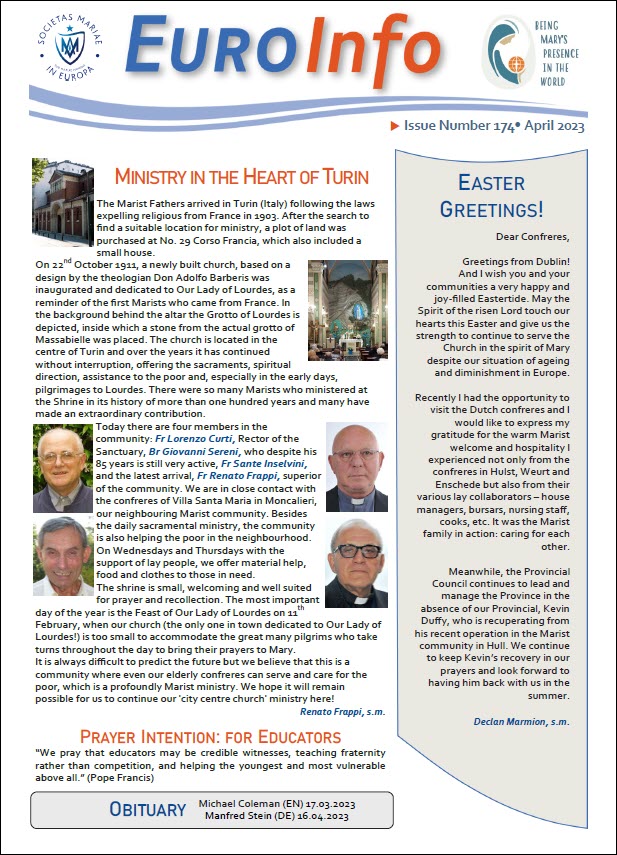 ---
St Peter Chanel novena
Marists are now preparing for the traditional vocations novena prayed from Apr 19-27 leading to the Apr 28 feast of St Peter Chanel SM, first martyr of Oceania.
See below for a varety of resources. [Apr 17].
Click for: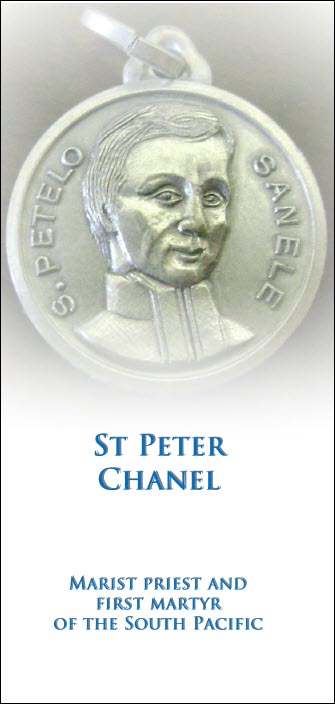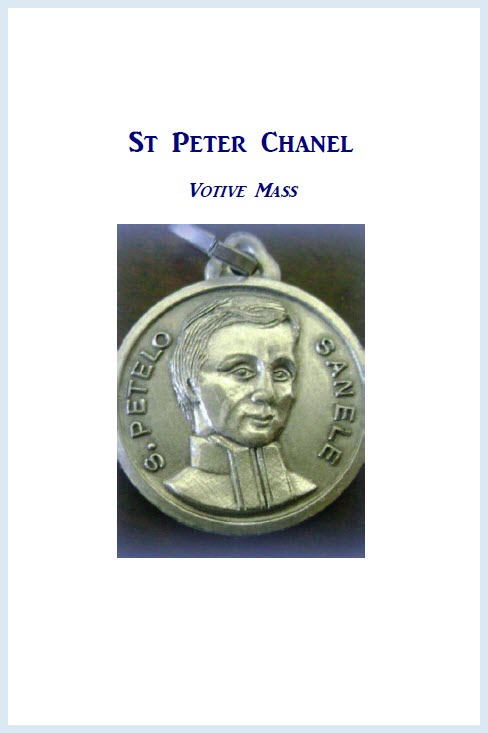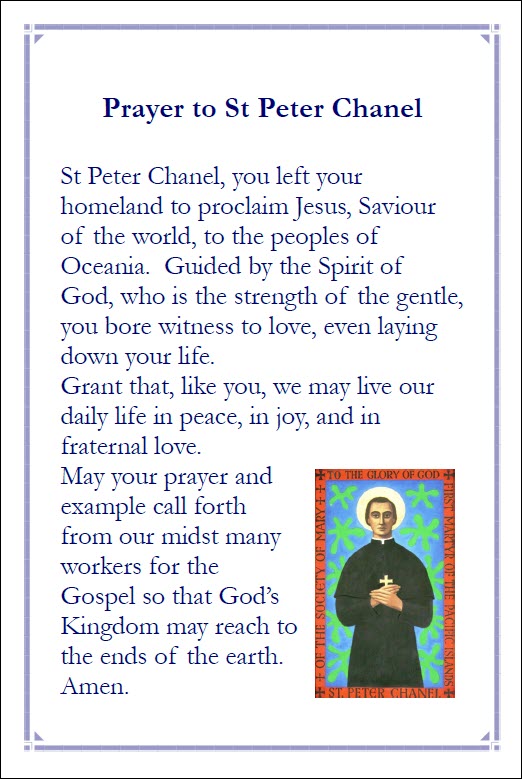 ---
SM Bulletin
From Rome, this week's SM Bulletin reports on the Colinian Renewal group in Rome, Fr Franz Miltrup's record of fifty years in Bougainville and on a Third Age Renewal program later this year. To download, click here or go to the Members' Page. [Apr 15]
---
Passing of Fr Bill Ryder SM
Marists in Australia and beyond mourn the death of Fr William (Bill) Ryder SM, 86, at Southern Cross Aged Care, Marsfield, NSW. Fr Bill died peacefully on the morning of Apr 15 after a short illness and several years of nursing care.
He was well known as an educator, principal of several Marist colleges and provincial of the Marist Fathers in Australia. May he rest in peace.
For a short summary of Fr Bill's life, click here. [Apr 15].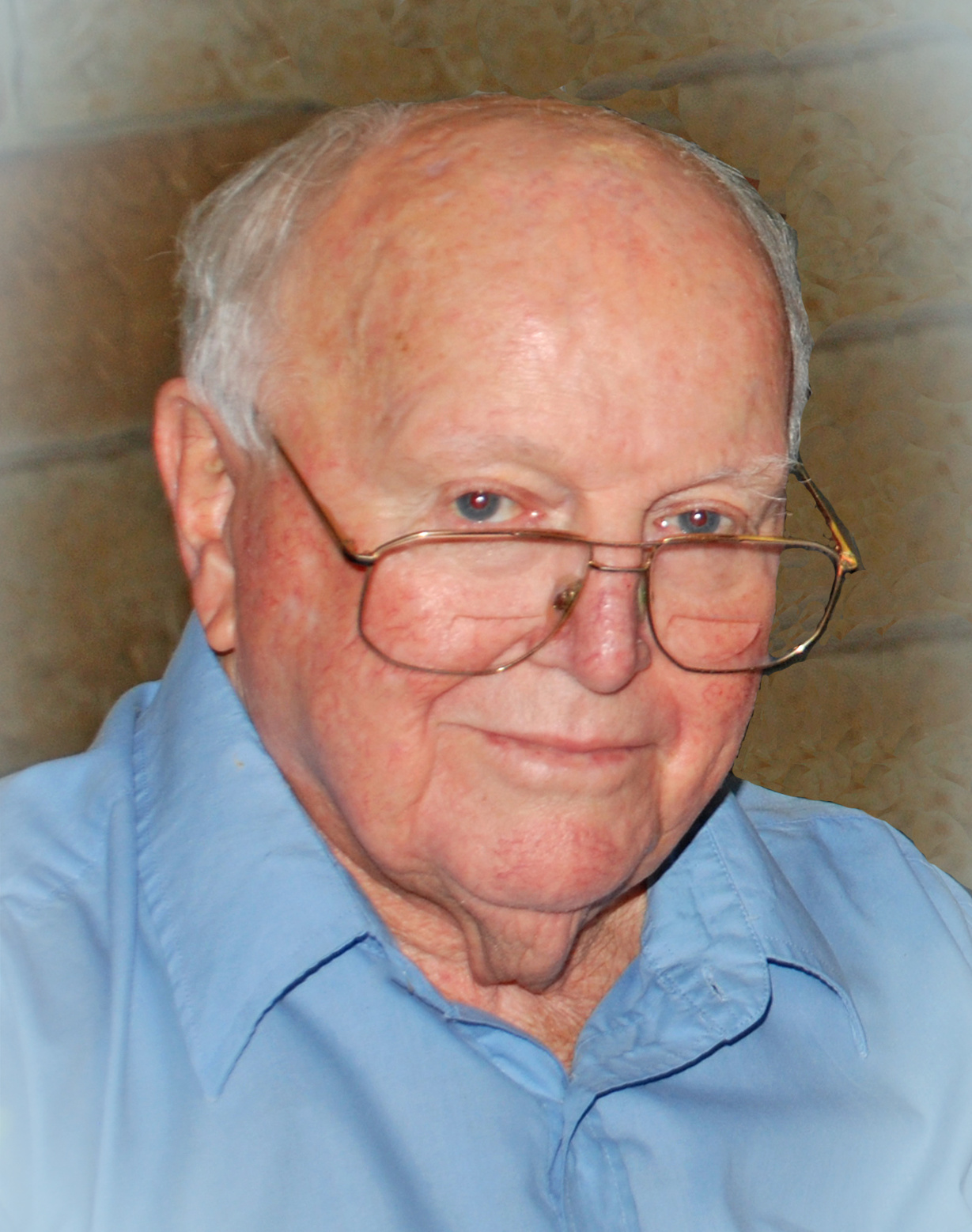 ---
Way of the Cross
A hardy group of Christians from Gladesville, Hunters Hill and Woolwich braved a wet morning to participate in the annual inter-church Way of the Cross on Good Friday. Replacing the long-established, pre-Covid walk from All Saints Anglican church, the ceremony commenced at Holy Name of Mary Catholic church and moved through the grounds of the historic monastery ending at the chapel of St Peter Chanel.
Pictured below are scenes from this year's Way... [Apr 07]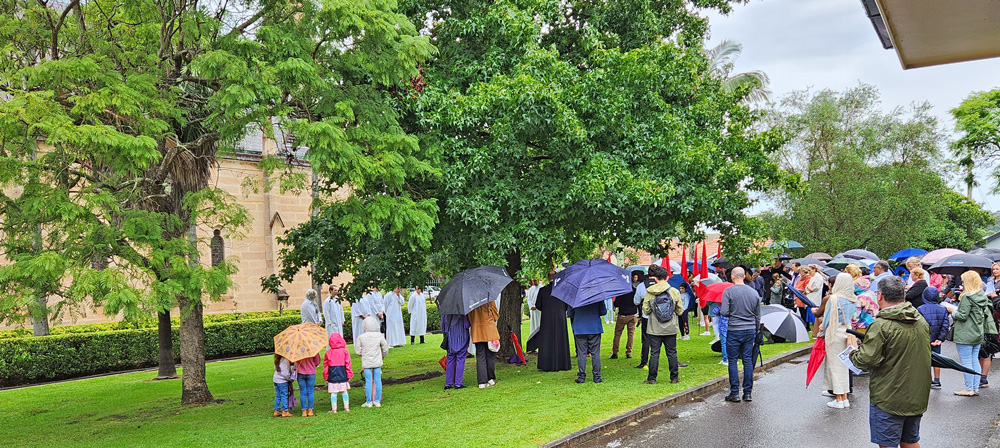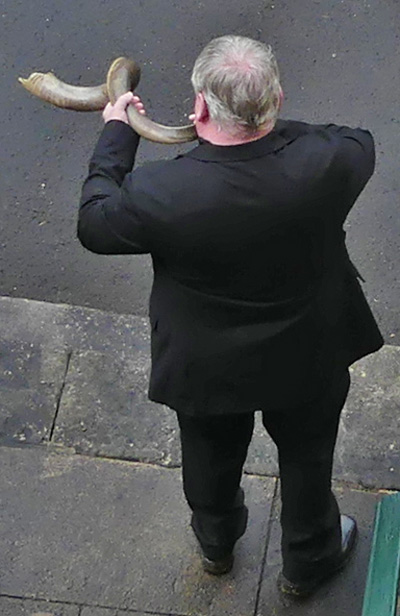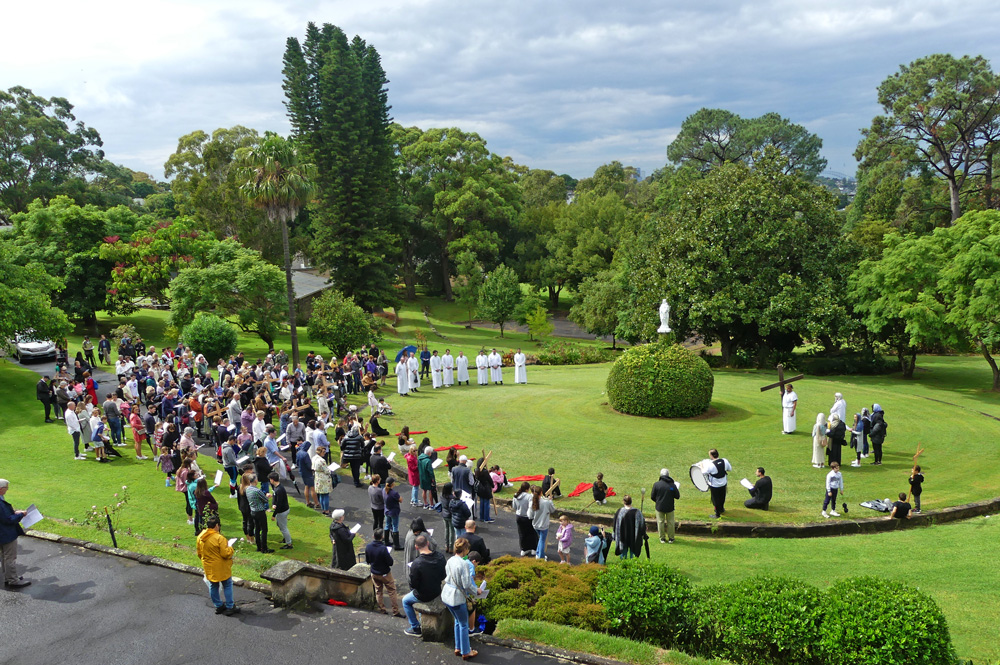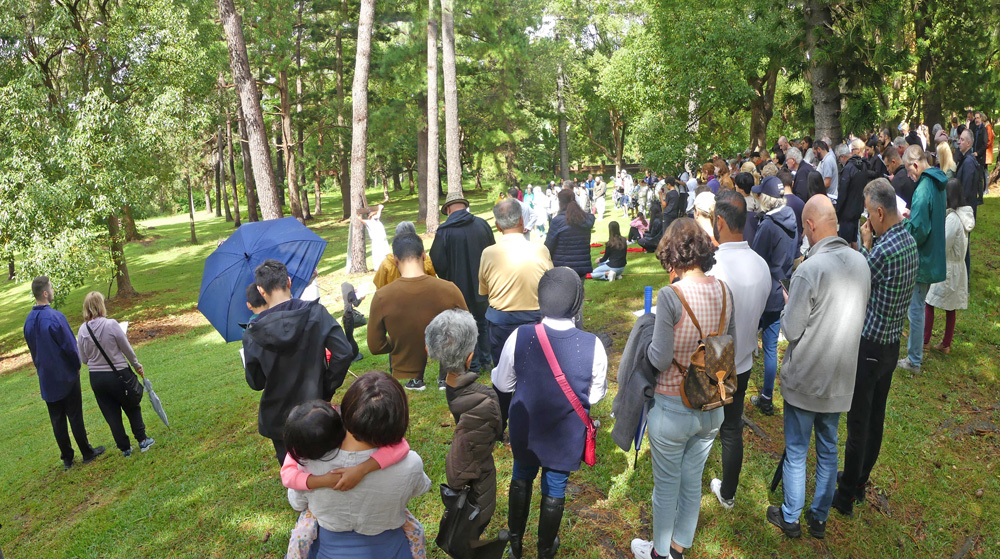 Below: The Way of the Cross concludes at St Peter Chanel chapel as the clouds clear over Villa Maria.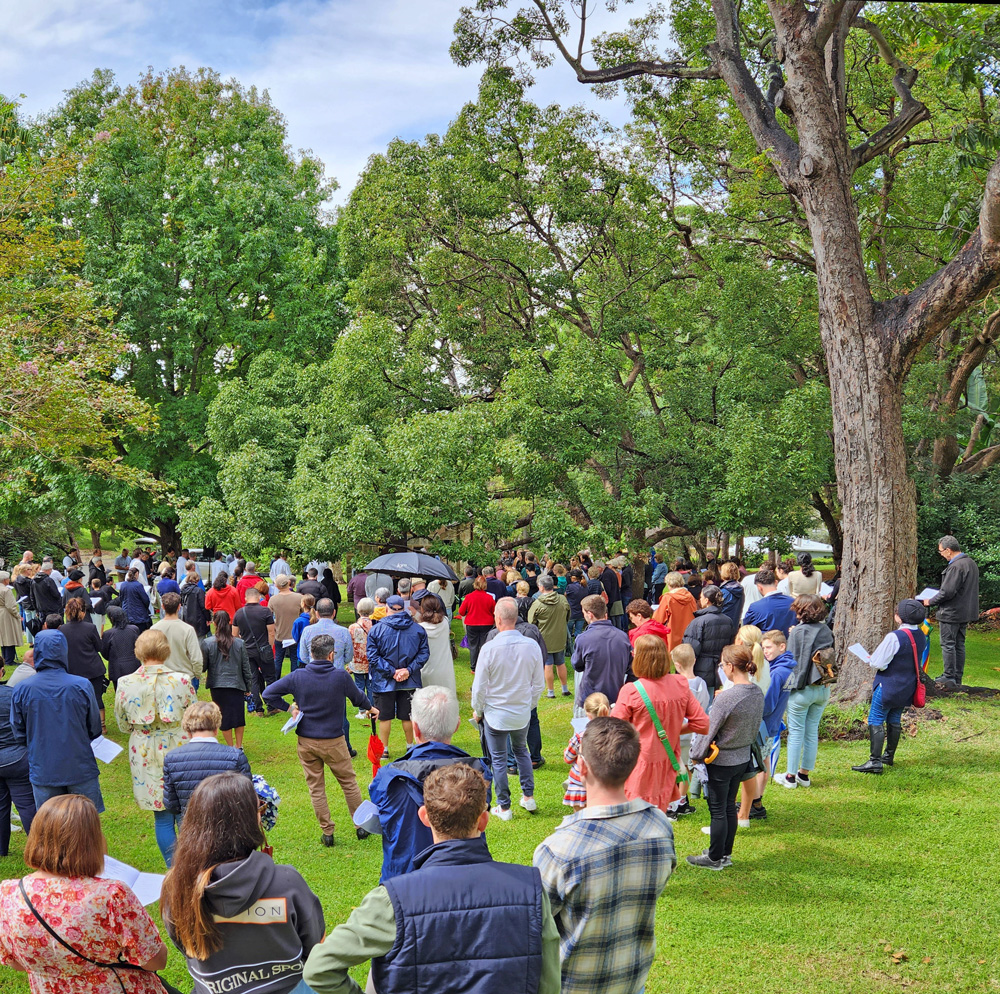 ---
Marist news from the Pacific
This month's Oceania Marist Bulletin includes reports on the Apostolic Nuncio's Bougainville visit, promotion of the Cause of Fr Colin in Suva, community activities amongst Laity and in Tutu, Levuka and Kanosia.
To download click here or go to Members' Page. [Apr 03]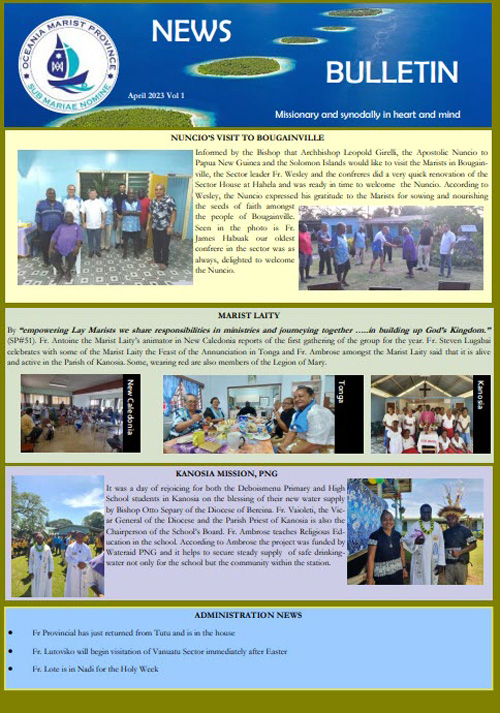 ---
Superior-General's reflection

This month's reflection from Fr John Larsen SM comes as a video message for Holy Week and Easter.
For the video, click here for the Marist International website links or click here.to go directly to the English version. Links also from the Superior-General's page. [Apr 03]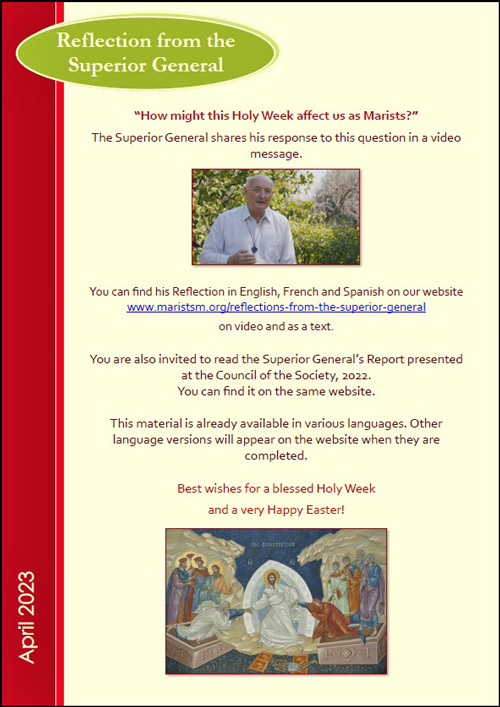 ---