---
Click here for News 2008 to 2017 | For News 2018 and 2019 go to News 2020 tab above.
---
'With our eyes' released
The latest album of Fr Kevin Bates SM, has been released. 'We have seen with our eyes' offers a gentle mix of songs composed by Fr Kevin recently and some earlier unpublished pieces.
To order a copy of the album go to 'With our eyes' website: click here.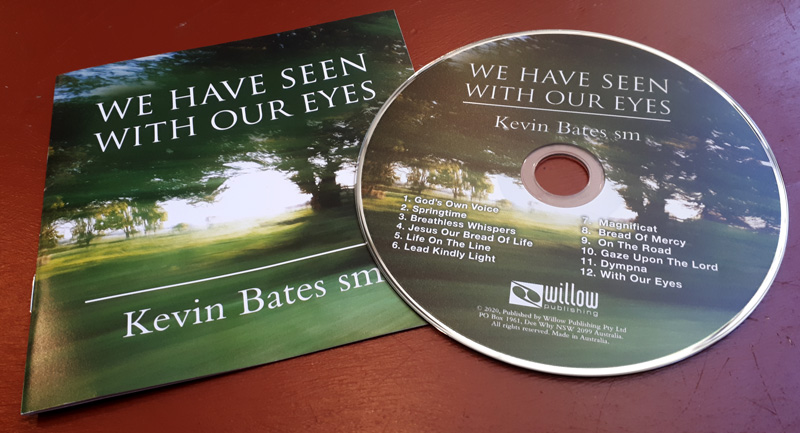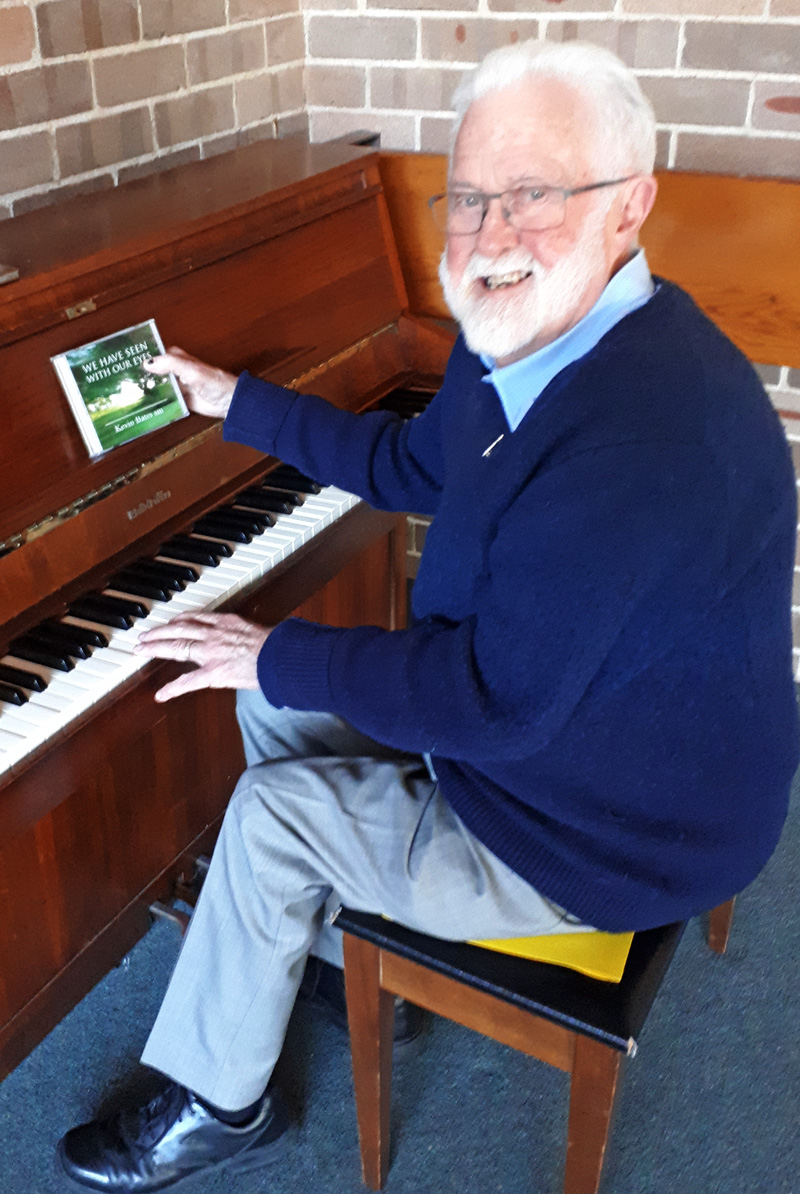 ---
Sydney Assembly begins
The first of two assemblies of the Marist Fathers' Australian Province began at Hunters Hill on Sep 28. A second assembly will be held in Brisbane, Oct 01-02. Each assembly's discussions will include matters of future governance, ministry priorities, health and aged care, professional standards and finance. [Sep 28]
Pictured below: Provincial, Fr Anthony Corcoran SM, opening the Sydney assembly in the parish hall, Hunters Hill, NSW.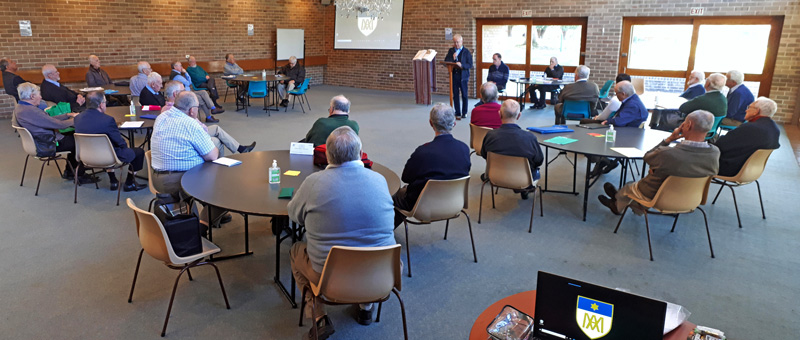 ---
Pioneer professions recalled
On Sep 24, 1836, in Belley, France, the first religious professions were made by the priests of the Society of Mary. Rome had not long given its approval to the fledgling missionary group and Fr Jean-Claude Colin, reluctantly, agreed to become their Superior-General.
From eye-witness accounts, Marist author, Fr Justin Taylor, describes the event as the small group assembled in the chapel of La Capucinière in Belley:
'Jean-Claude Colin knelt on the step before the altar with a lighted candle in his hand and pronounced aloud the formula of profession that is still in use among the priests of the Society of Mary. All the others stood round him as witnesses of the solemn act.
'Then he took his seat again… all came forward in their turn and made their vows as they held the superior general's hand.' [Sep 24]
Pictured below: Chapel of La Capucinière, Belley, as it is today.. | Signatures of the 1836 group following their retreat to prepare for the professions. | Fr Colin, a photo taken thirty years later in 1866.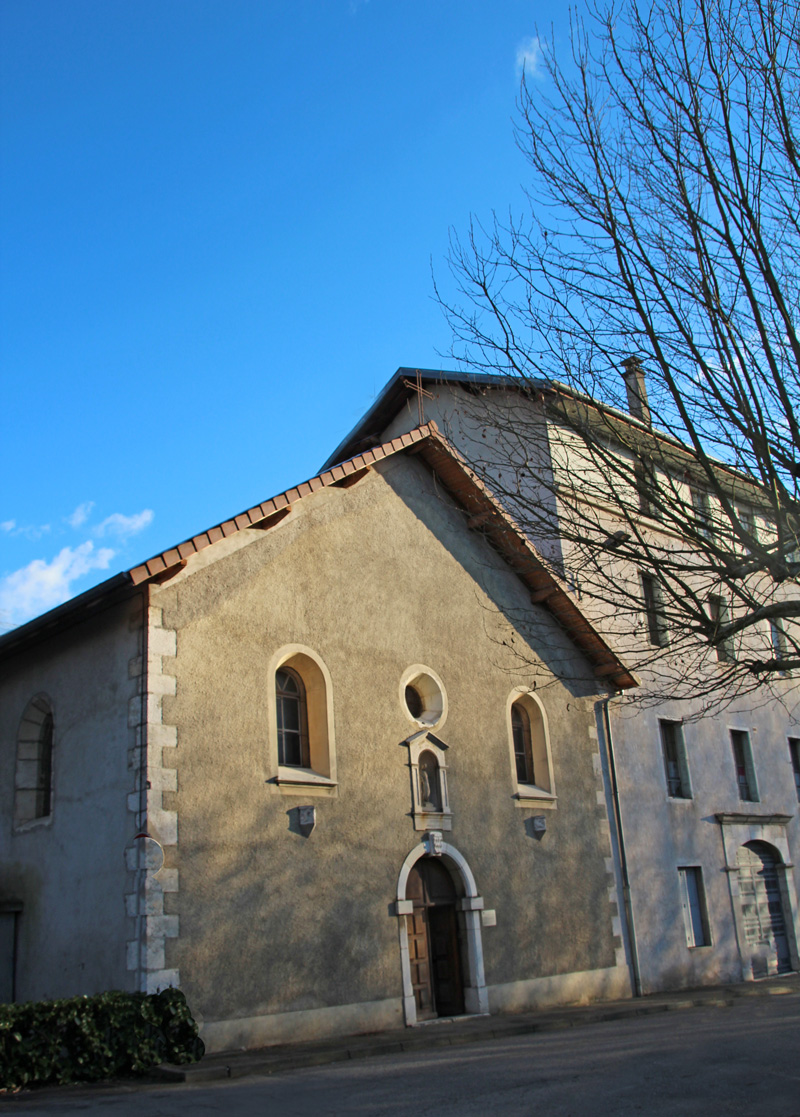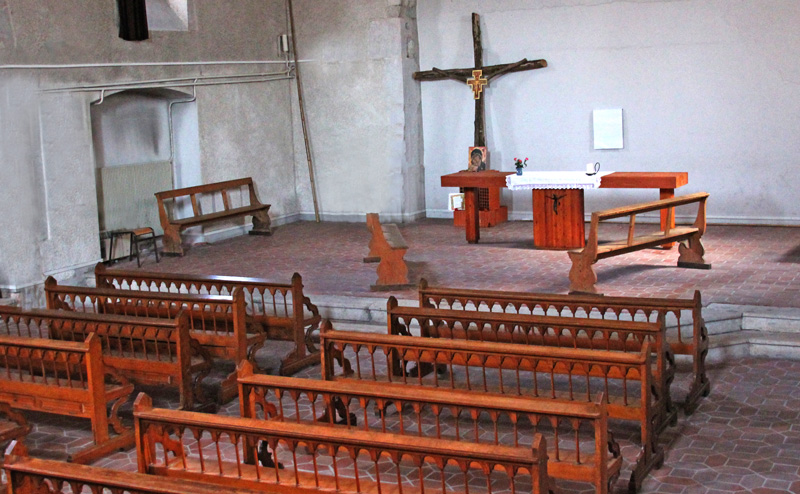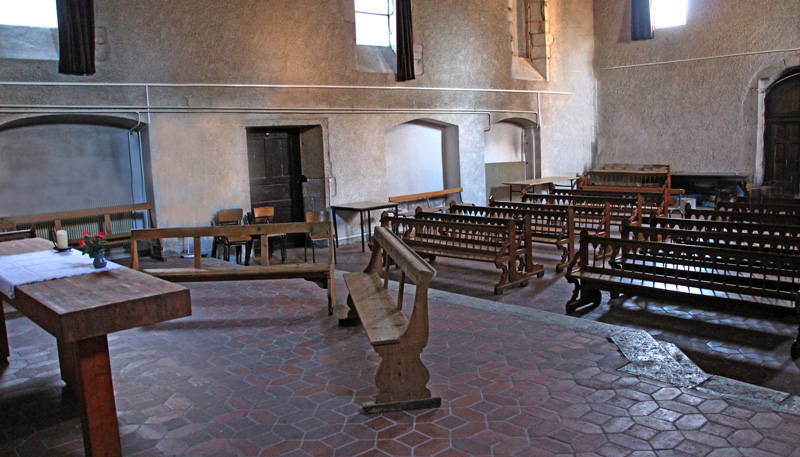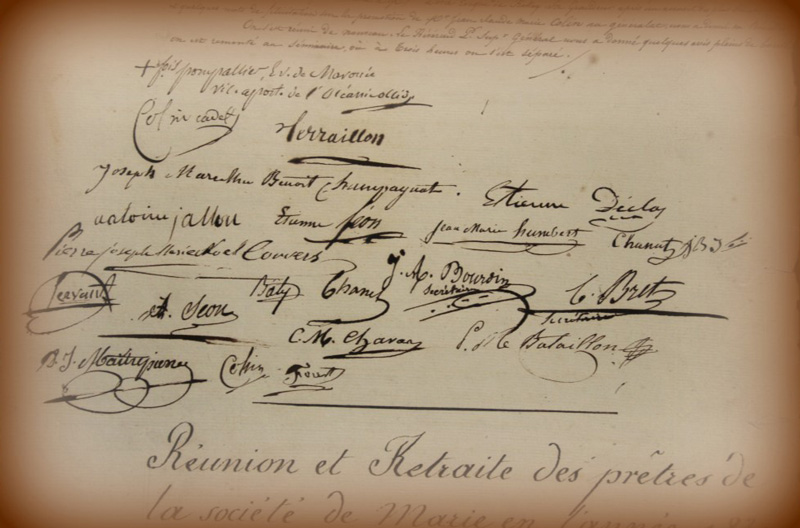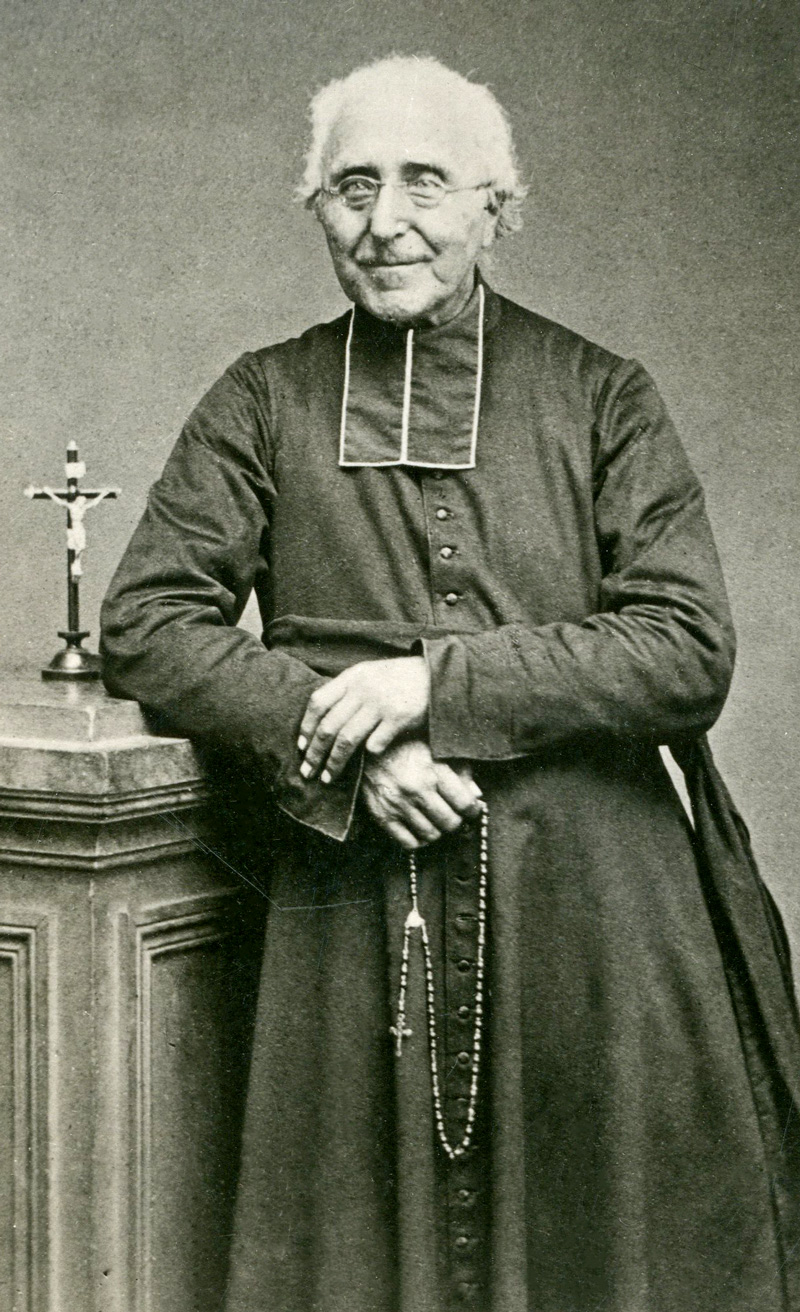 ---
---
Sisters' lockdown message
Despite the pandemic lockdown, six Marist Sisters connected with others Sisters to celebrate the Holy Name of Mary feast day. A gathering of SM Sisters was held on Sep 12 in the Villa Maria Chapter Hall. From St Joseph's Aged Care Hostel, Hunters Hill, the locked-down Sisters sent a special message.
On behalf of the six, Sr Marie Berise, wrote: 'We have been in lockdown since the 19th March 2020, only leaving this place for important, necessary medical treatment. We received with joy the beautiful, inspiring Jubilee for the Earth – New Rhythms, New Hope" material. It resonates deeply with the groundswell happening in Australia to raise awareness of climate change and the desire to reach renewable energy targets by 2050, despite the coronavirus and bushfire issues. The Government – Federal and State – and the many local groups are active.
'We here – Josephite Sisters, lay women and ourselves – prayerfully do very small things, cultivating gardens, recycling waste materials and plastics. How encouraging to read Ross Garnaut, one of our top experts in this field, in his wonderful book about Australia's low carbon opportunity citing Pope Francis's Laudato Si as the "most rigorous, comprehensive and influential" treatment of the ethics, science and technology issues to protect our common home throughout the world.'
Pictured below: St Joseph's Hostel, Hunters Hill. | L-R: Srs Joan McBride, Anne Saunders, Marie Clarke (seated) and Srs Marie Patricia Toomey, Patricia Bartley and Marie Berise Nash (standing). [Sep 22]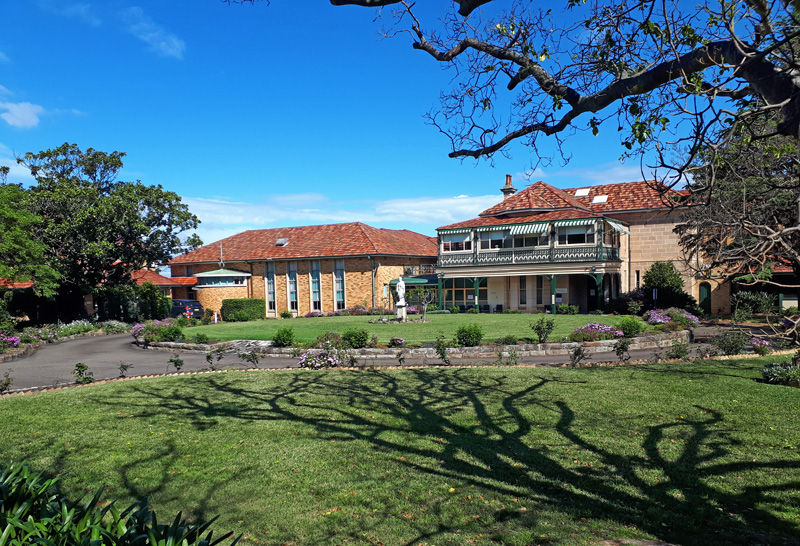 ---
African international novitiate news
From Yaoundé, Cameron, comes the first bulletin of the international novitiate held for four local novices unable to join the novitiate in Davao Philippines.
The 9-page, bilingual bulletin, entitiled 'The freshness of Cerdon', includes the first-hand experiences of the novices themselves and pictorial pages on novitiate activities and Marist celebrations. Click here. [Sep 19]
---
Colin museum closes
From France Fr Ray Chapman SM reports on the closure of the historic 'Musée Jean-Claude Colin': at St Bonnet-le-Troncy', boyhood home of Marist Founder, Jean-Claude Colin:
'On Sep 15, Fr Jan Hulshof and I travelled to St Bonnet-le-Troncy to collect some items of interest from and to be present at the closure of the museum dedicated to Jean-Claude Colin. Many Marists, especially those who have participated in Renewal programs or have visited the Marist places of origin, would know the site well.
'For the past fourteen years, Monsieur François Chaume, has overseen the work of the museum and made himself available as a guide. It is inspiring to hear him talk of Jean-Claude Colin with such familiarity and devotion. Now well on in age, and with a wife who is ailing, he can no longer continue his ministry. In addition, the local commune wants to use the space for another purpose.
'The parish priest is keen to have a display dedicated to the memory of Jean-Claude Colin installed in the local church. That might be a fitting occasion for the Society to acknowledge in a formal way François' outstanding dedication to and affection for Jean-Claude Colin. Also present with us were Marist Sisters Denise and Teri and some inhabitants from Coutouvre who wish to display some of the items previously on display at St Bonnet-le-Troncy.' [Sep 18]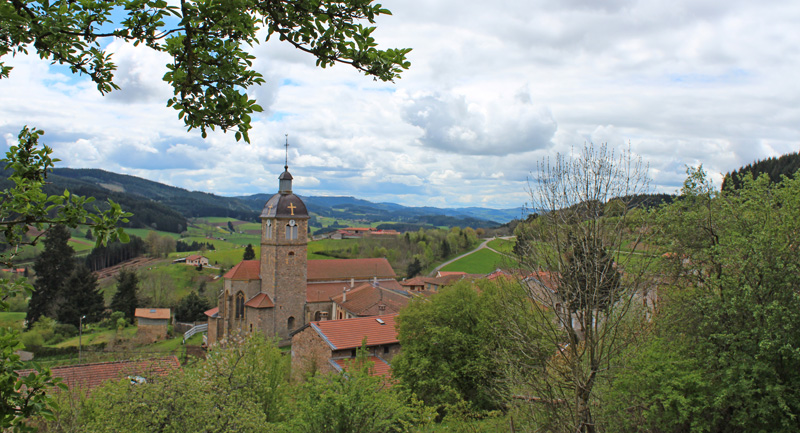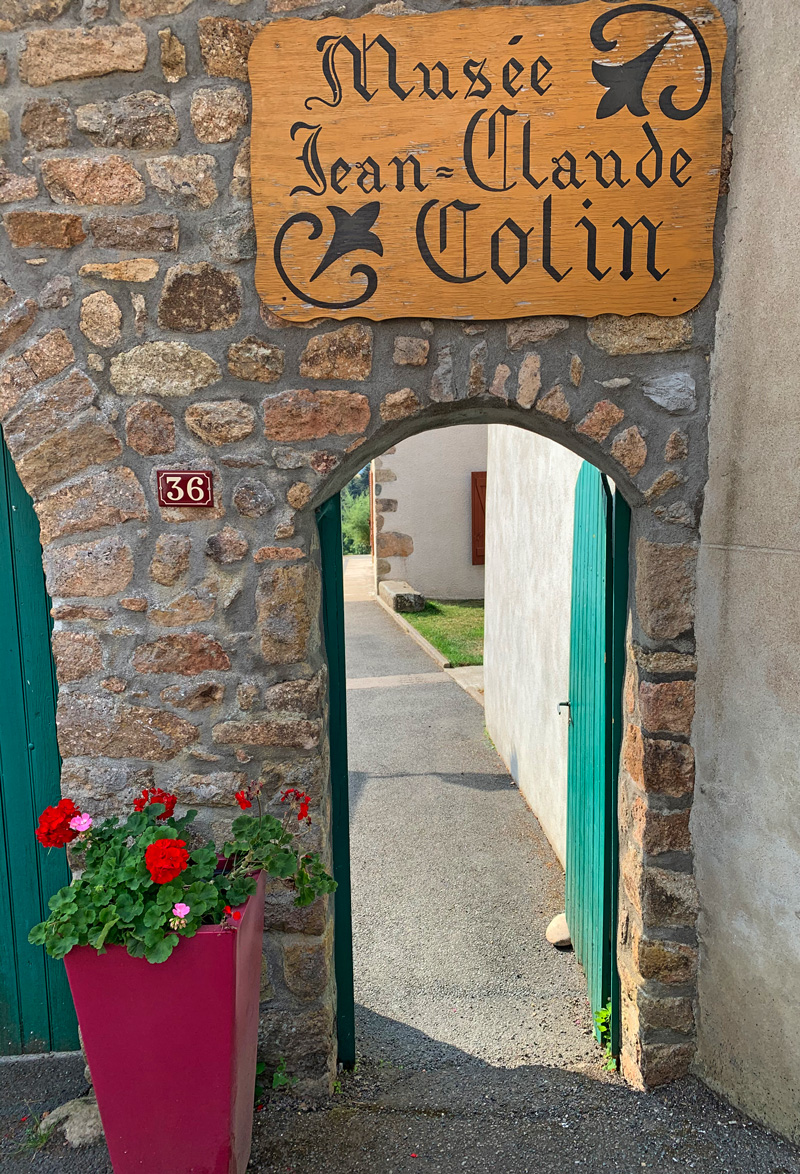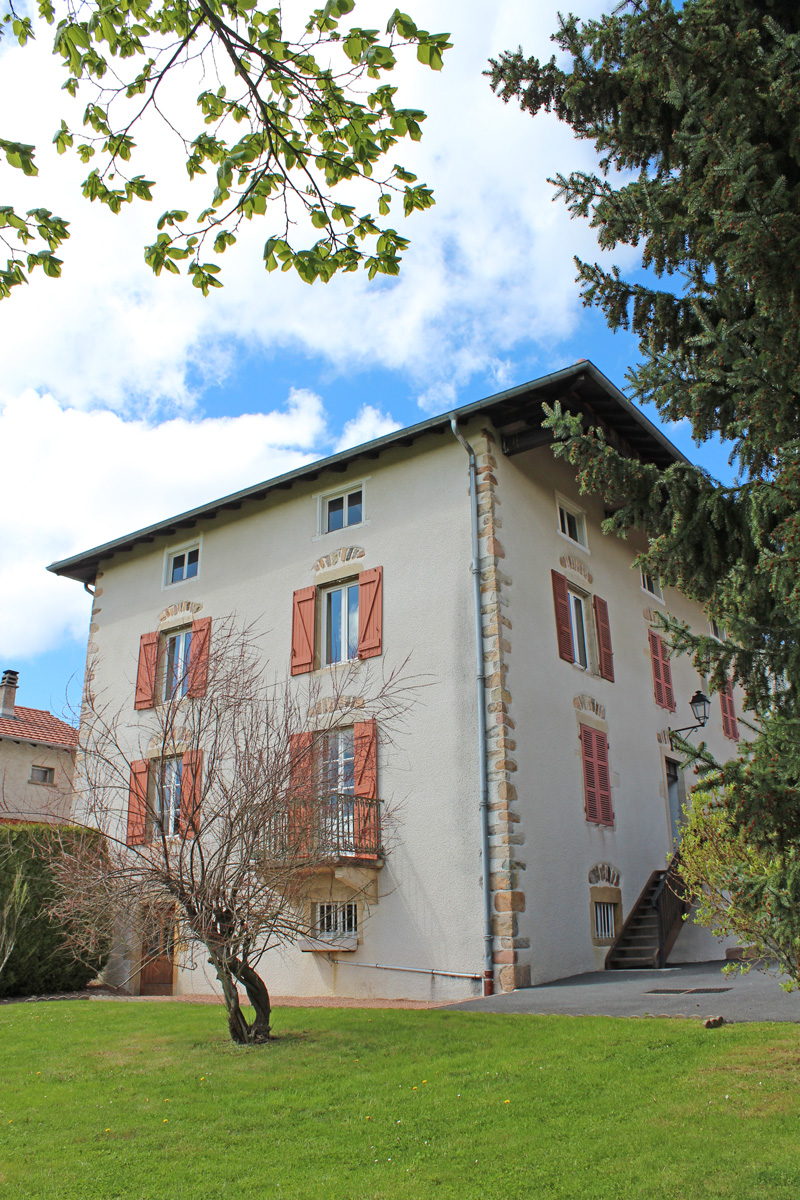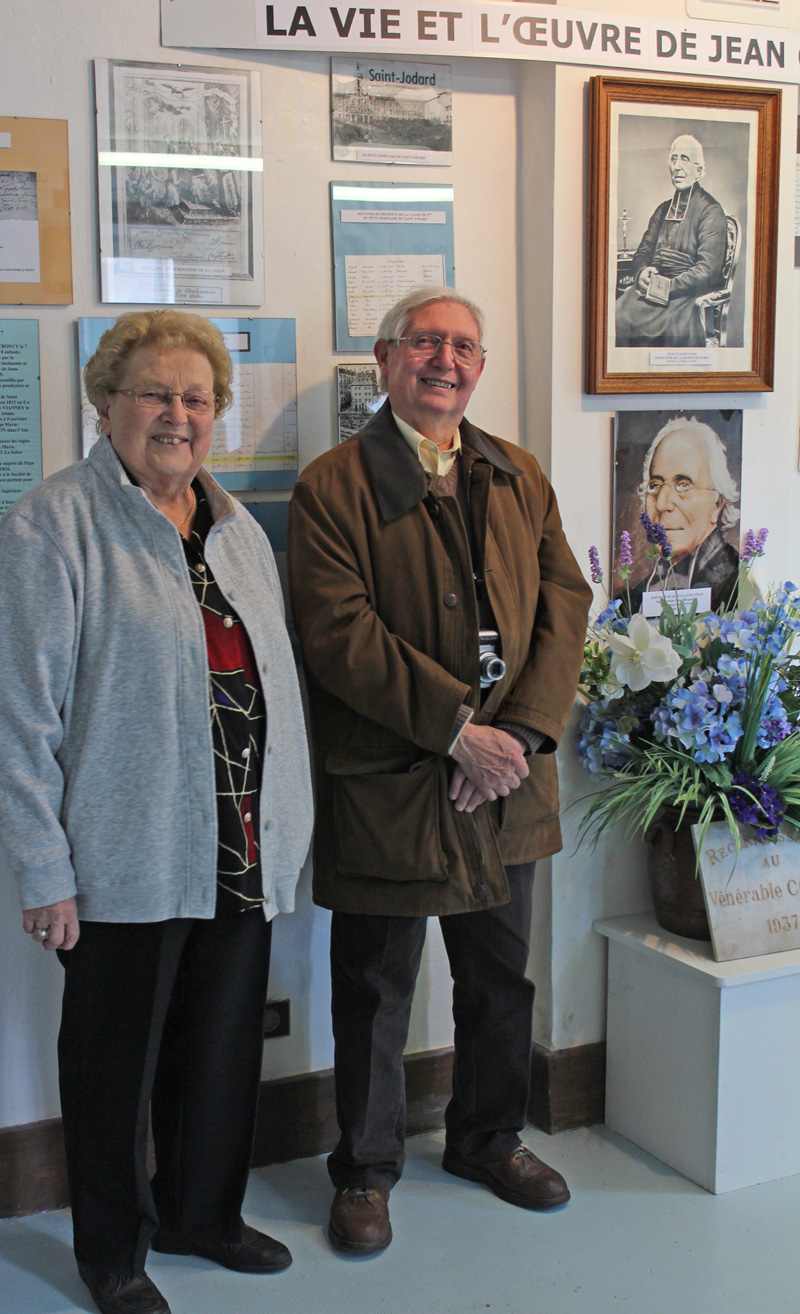 Above: The village of St Bonnet-le-Troncy, France, boyhood home of Jean-Claude Colin. | Entrance to the Colin Museum. | The museum and former residence of the Colin children after the death of their parents at nearby Barbery. | François and Georgette Chaume (in 2012), curators of the Museum for the past decade.. Below: François Chaume with Marists, Sr Teri O'Brien and Fr Jan Hulshof at the closure of the Museum. | Some of the Museum's historical displays, visited over the years by thousands of Marist pilgrims.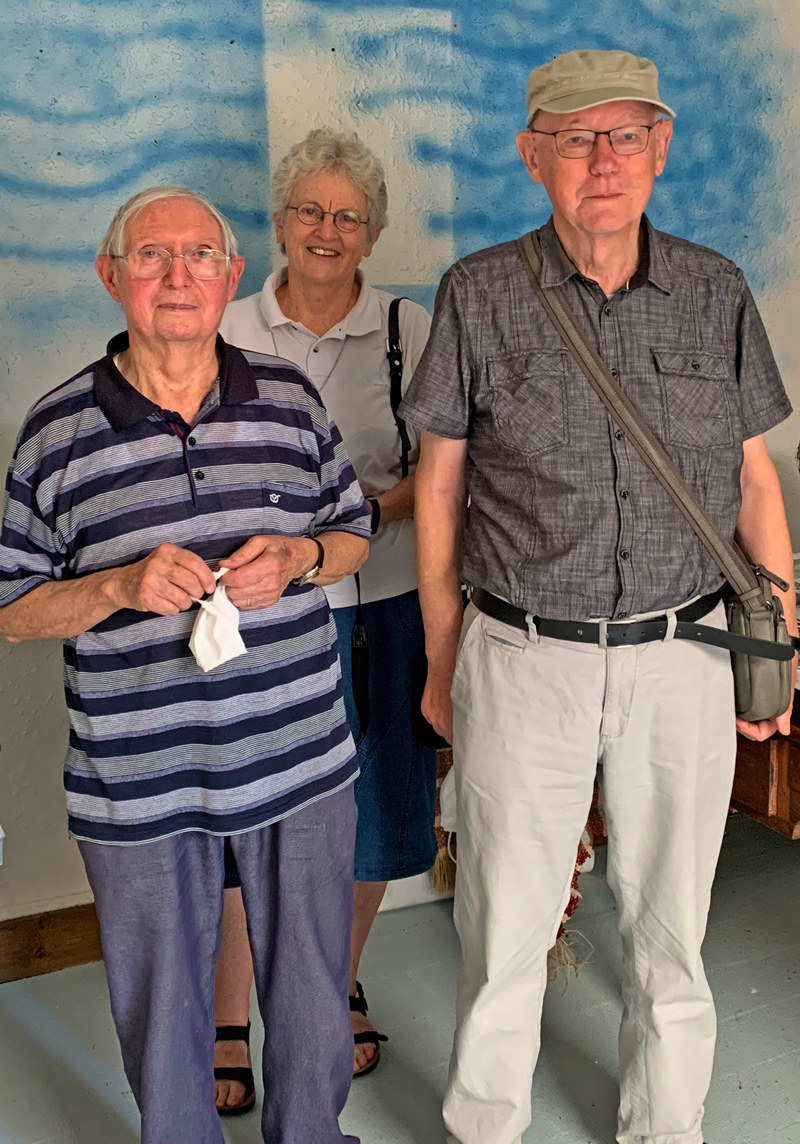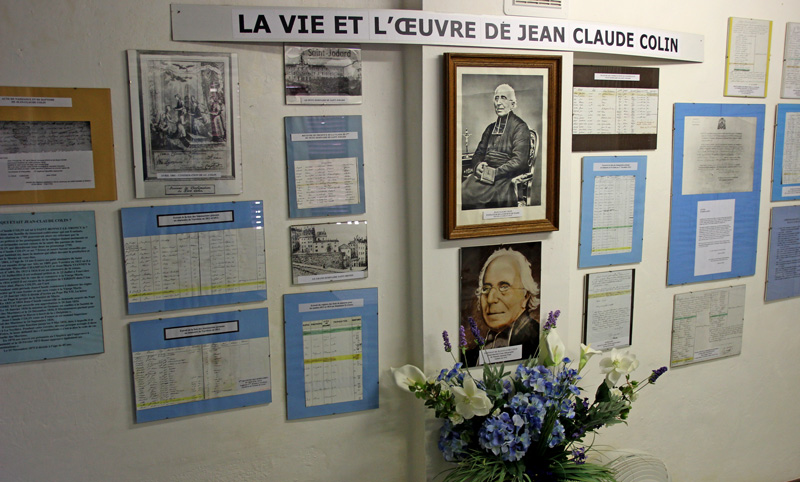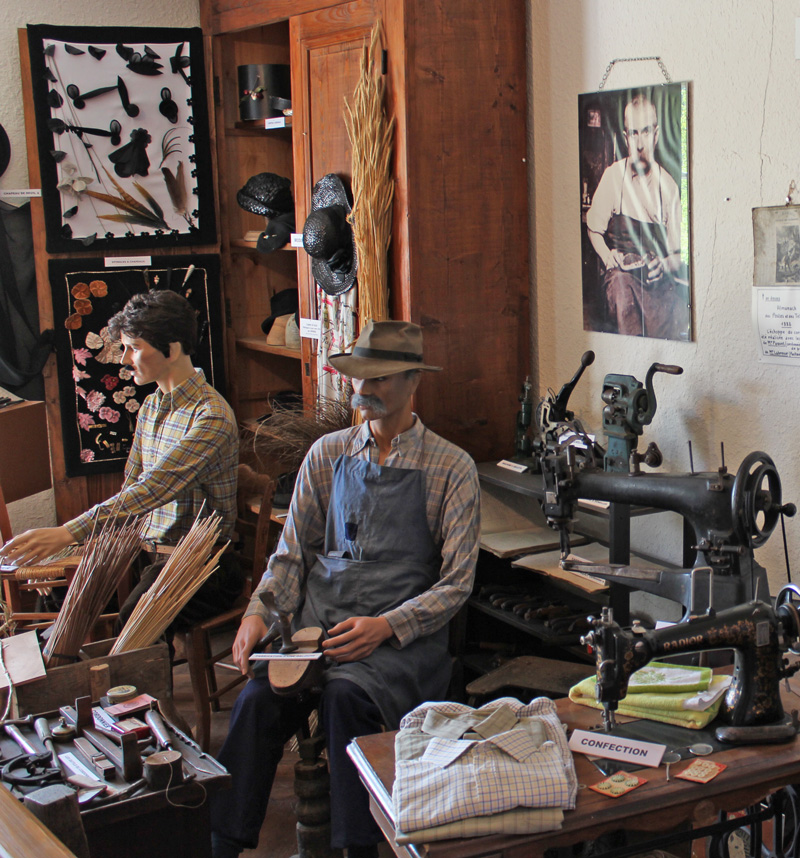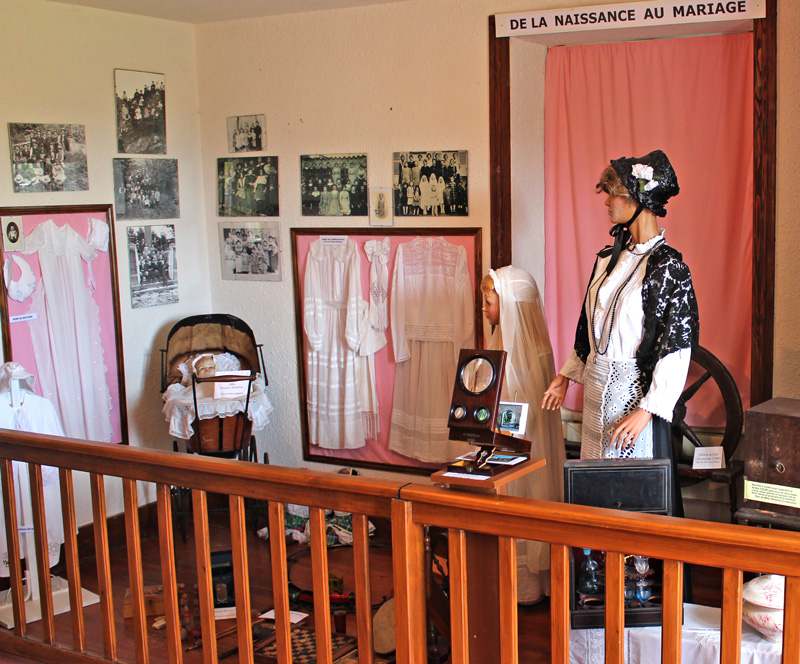 ---
New Aussie Marist
In a ceremony at Hunters Hill Town Hall, NSW, on Sep 17, NZ-born Marist, Fr Gavin Foster SM, received Australian citizenship. Following a short period in education ministry in the NZ Marist province, Fr Gavin worked in the Mission District of the Philippines before joining the Australian Marist province where he is now chaplain to St Joseph's College, Hunters Hill.
Fr Gavin is pictured below with a representative group of his Marist family, college colleagues and friends - and iconic Aussie gifts. Oi, Oi, Oi, Fr Gavin! [Sep 17]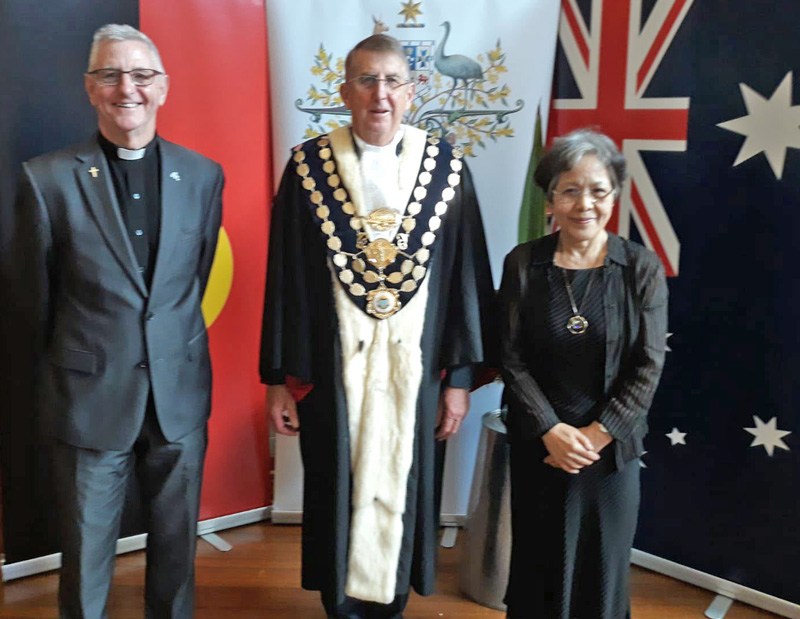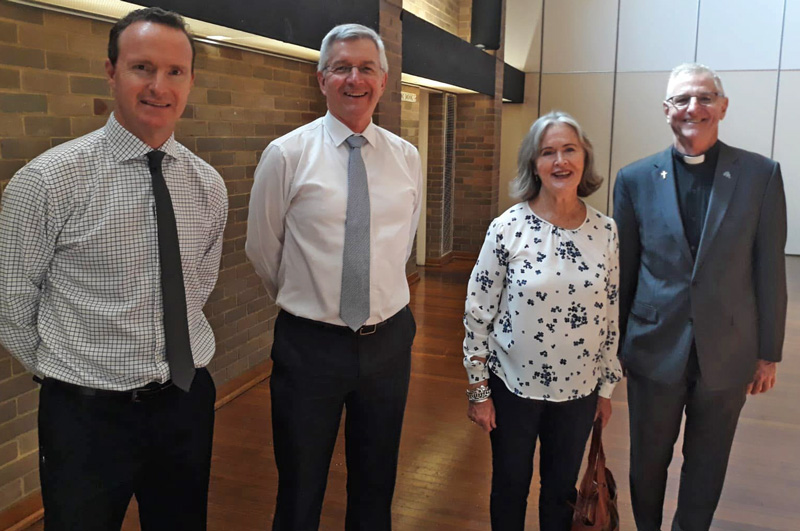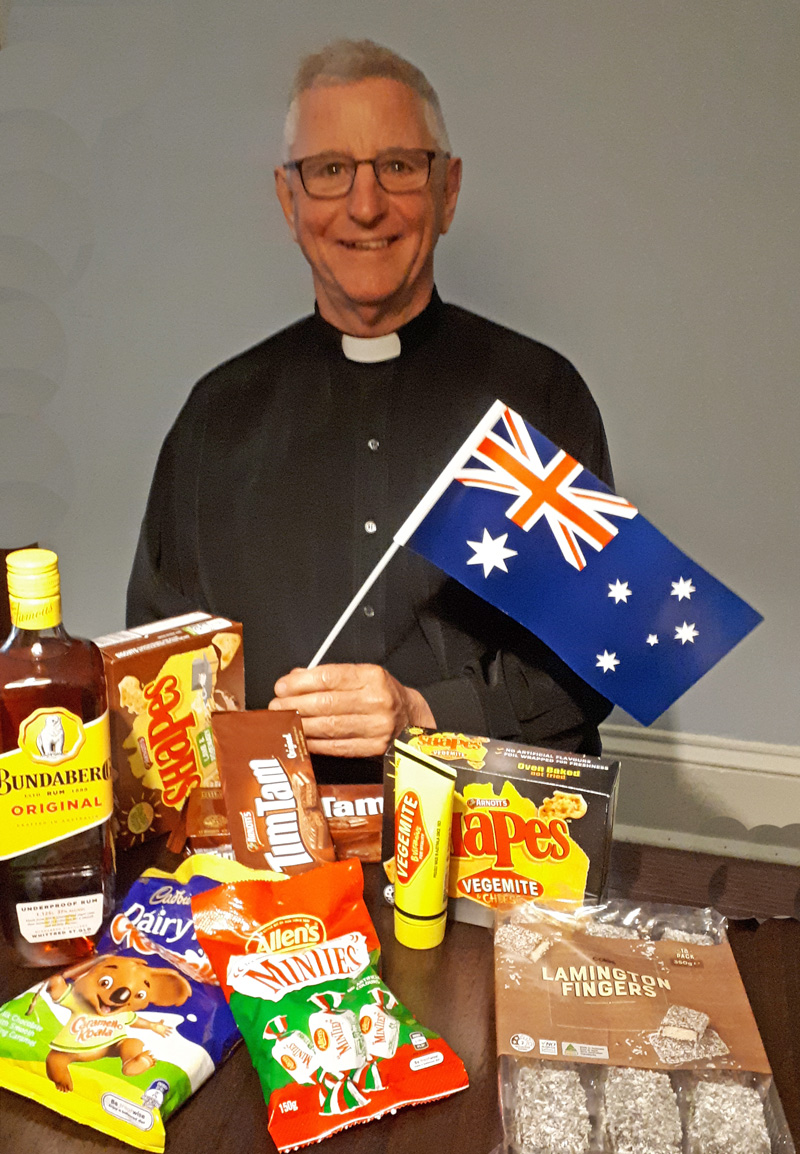 ---
Remembering Pat Rowe
From Brisbane, Fr Gerard Hall SM remembers his lifelong friend, former-Marist and international business consultant, Patrick Rowe, on the first anniversary of his death in USA on Sep 17, 2019.
A 22-page collection of memories, eulogies and photographs, 'Remembering Patrick Anthony Rowe', as well as a 5-minute video are part of the memorial compendium Fr Gerard has prepared for his website.
Click for: Fr Gerard's web page | Remembering Patrick Anthony Rowe | video [Sep 17].
---
Fr Chris' Sunday reflections

New Zealand Marist, singer and song-writer, Fr Chris Skinner SM, now publishes a weekly reflection on his website. After each reflection Fr Chris invites the reader to listen to one of the songs from over twenty albums published since 1990. Details of Fr Chris' latest album, 'Light in the lockdown' are available on the site.

Click for: Fr Chris' website. | Sunday reflections | 'Light in the lockdown' [Sep 16]






---
Celebrating in Sydney
The Marist Sisters report: 'On Sep 12 a number of Sisters in Sydney gathered at Hunters Hill to celebrate the Feast of the Holy Name of Mary. The afternoon began with a time of prayerful reflection during which the sisters, recalling they have been called by gracious choice to bear Mary's name, renewed their vows of Chastity, Poverty and Obedience.

'Due to COVID-19 restrictions some sisters were unable to be present but they were not forgotten as messages from them were shared. Following the prayer a scrumptious afternoon tea was enjoyed. The opportunity to gather was very much appreciated especially during these COVID times.' [Sep 14]
---

'Under the name of Mary'
---
Feast day Mass online
Members of Holy Name of Mary parish, Hunters Hill/Woolwich, usually gather for an outdoor Mass to celebrate their patronal feast day (Sep 12). This year things are different and the Mass honouring the Holy Name of Mary will be available online on the parish's YouTube site from 6 pm on Sep 12. Pictured below is the Mass being videoed in the parish church in advance of the feast day.
Holy Name of Mary church is now being fitted with upgraded sound and video equipment which will enable live-streaming.
Also available is a short paraliturgy leaflet for shut-ins. Click here. [Sep 11]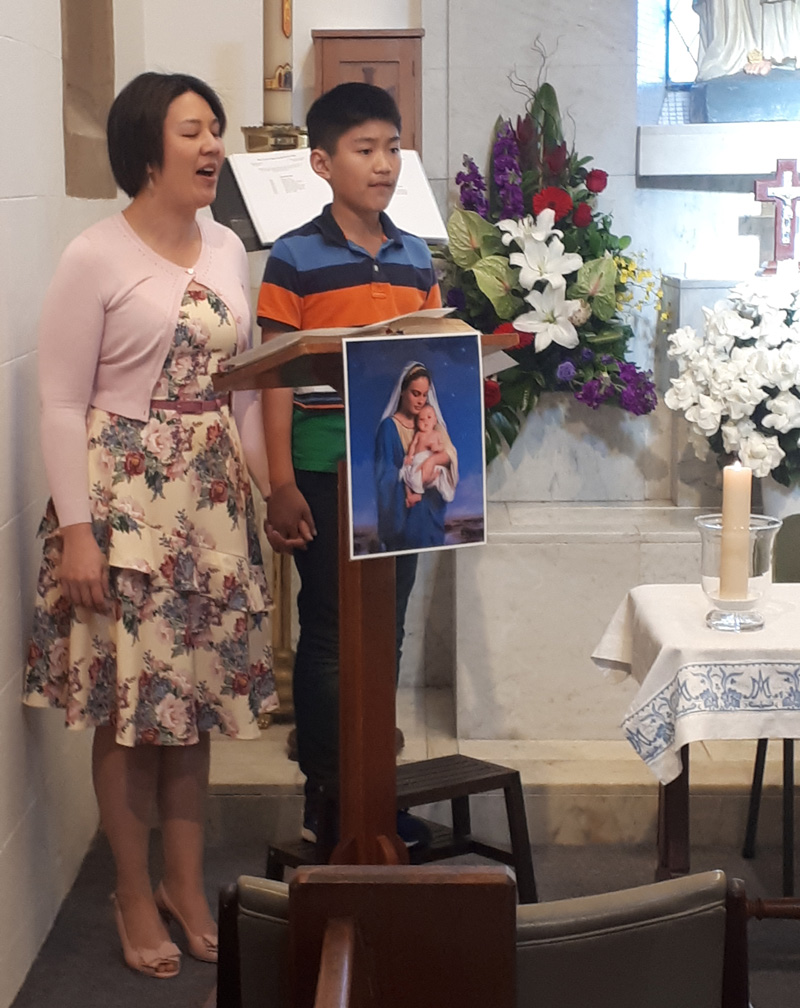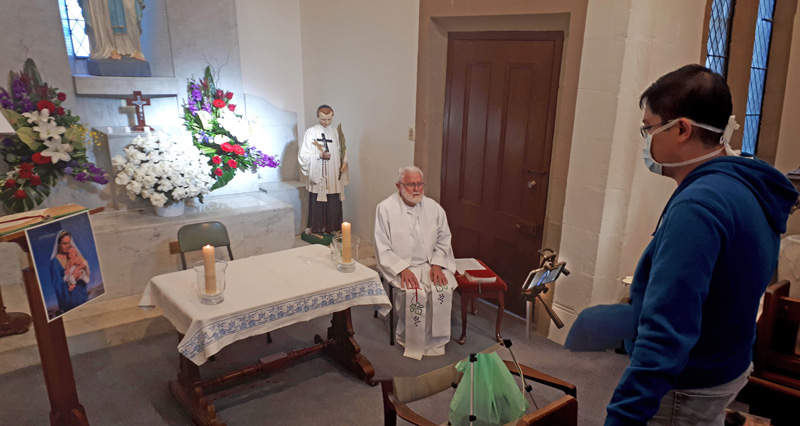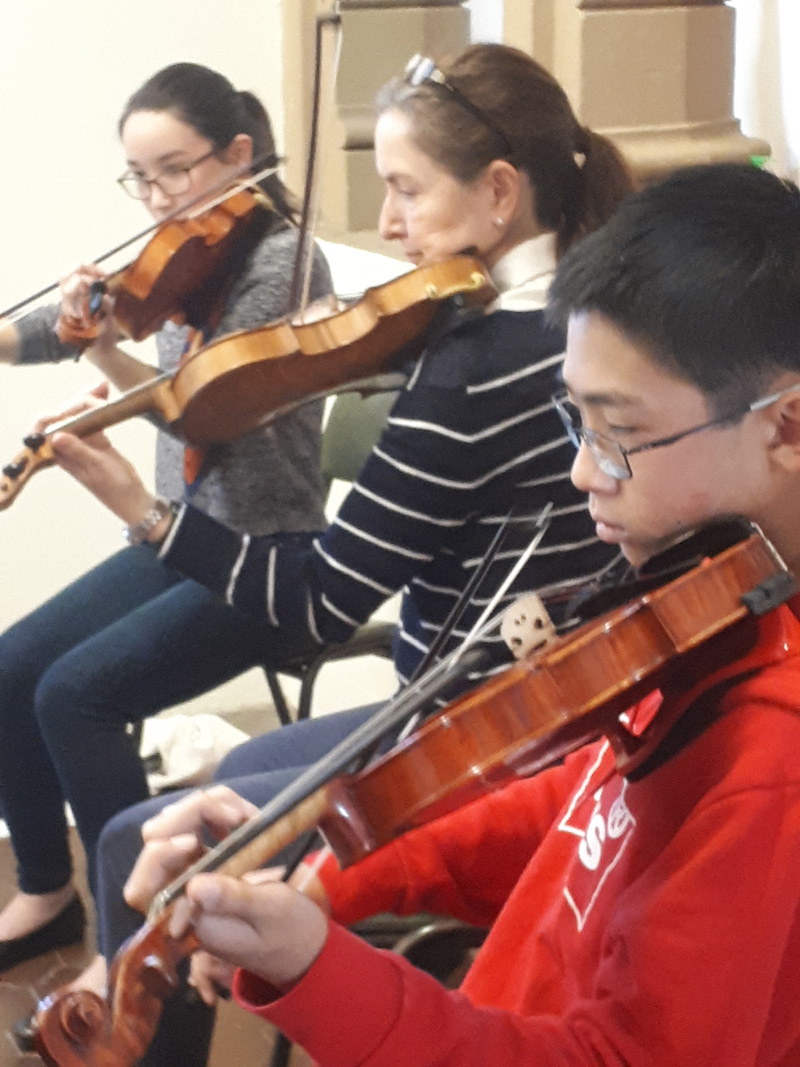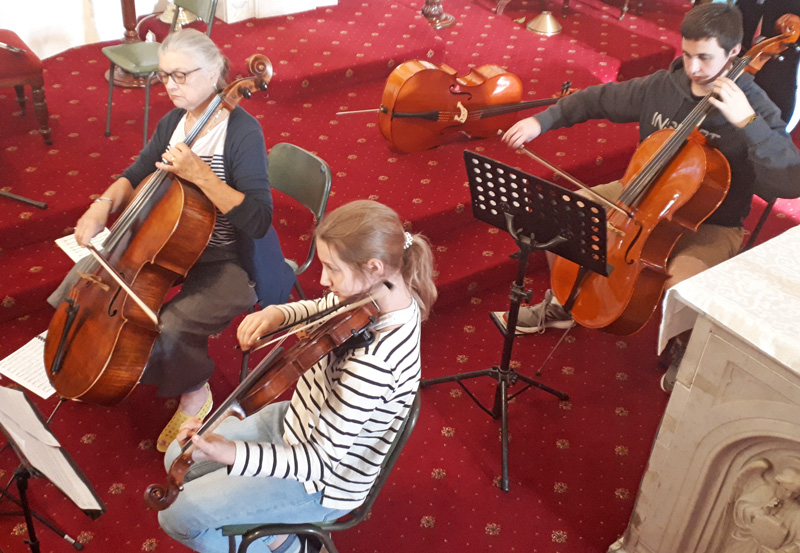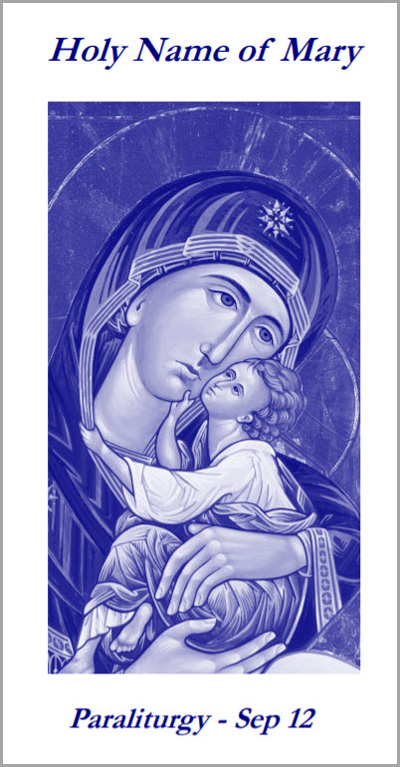 ---
Coming soon
Fr Kevin Bates SM gives an early alert for his forthcoming album, 'With our eyes': 'Sometime in October a new album of my music will be released and will be looking for someone to listen to it!! It's being published by Willow Publishing. I'll post more details when they become available.' Thanks, Fr Kev! [Sep 08]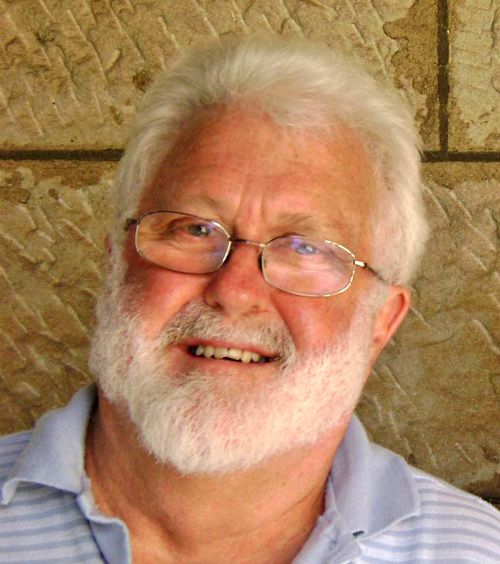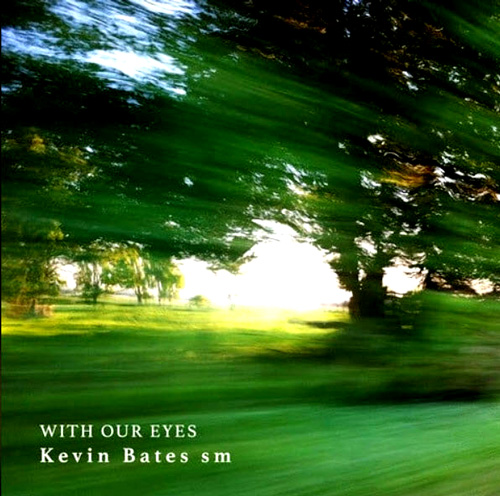 ---
Prayers for Sosaia
Marists in the Pacific are inviting prayers through the intercession of Ven Jean-Claude Colin for 23-yr-old Tongan seminarian, Sosaia Vaka, diagnosed recently with a form of lung cancer. An ex-student of Apifo'ou College, Tonga, Sosaia is now in his third year of studies at Marist College, Suva.
He joins the growing number of those seeking graces through the intercession of Fr Colin. Click here. [Sep 08]
A sad postscript: on the Feast of the Holy Name of Mary, we received word that Sosaia had been called to the Lord. As one confrere remarked: 'I am sure that Fr Founder saw to it that he received the necessary graces for the final journey. May he rest in peace.' [Sep 12]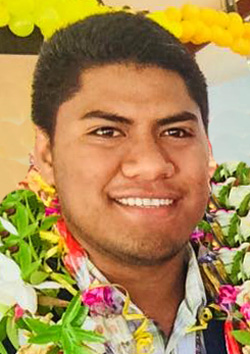 ---
Marist news from Europe
Former Australian province member, Fr Paddy O'Hare SM, features in the latest issue of Euroinfo: click here. [Sep 07]
---
Superior-General's reflection
From Rome Fr John Larsen SM sends his reflection for September on Marist life in pandemic times. Click here or go to Superior-General's Page. [Sep 05]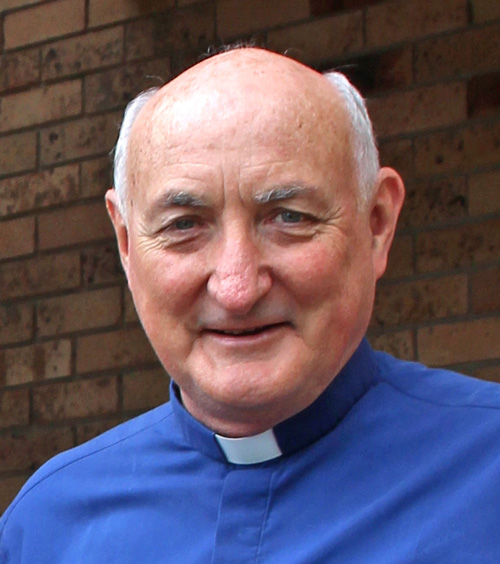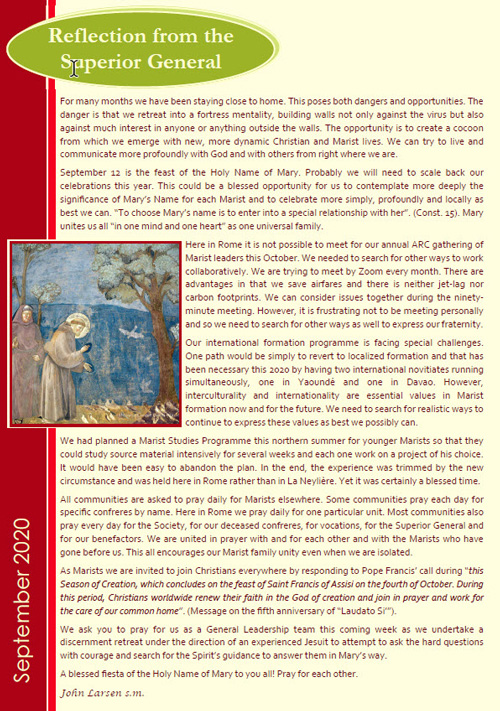 ---
Respect for the planet's resources
In a short but moving video, Pope Francis forcefully speaks out against acts of "looting" against God's creation and calls on all people to take action to protect God's gifts "today, not tomorrow, today." For the video, click here [Sep 04]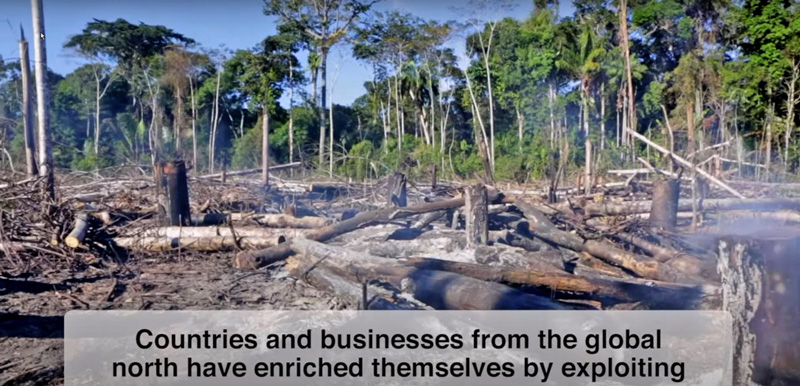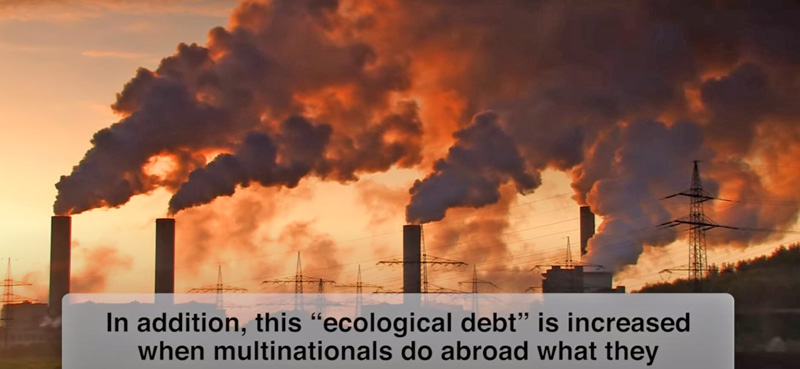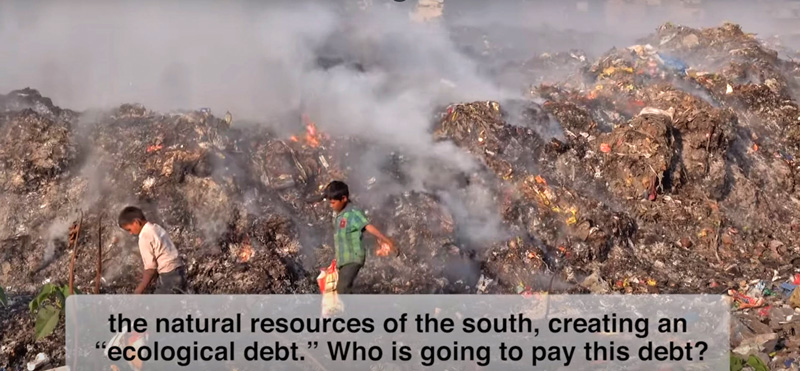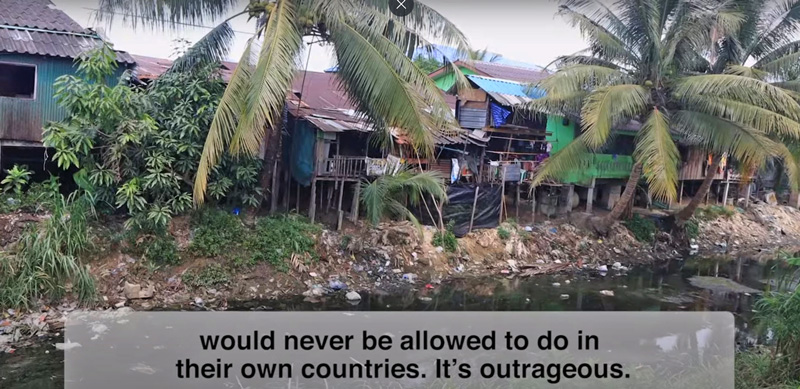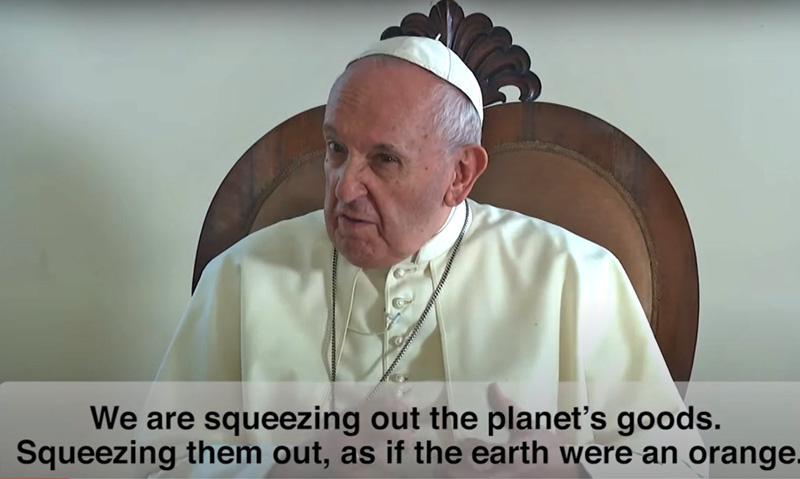 ---
Novitiate news
From Davao, Philipppines, novice master, Fr Fernando Ingente SM, sends the latest bulletin with news of 'Cerdon', the Marist International Novitiate. The bulletin's thirteen pages include first-hand reports from the novices on their experiences throughout the COVID-19 pandemic. To download the bulletin, click here.
Due to COVID-19 restrictions, four other novices were unable to travel to the Philippines and are presently experiencing their novitiate in Yaoundé, Cameroon. [Sep 04]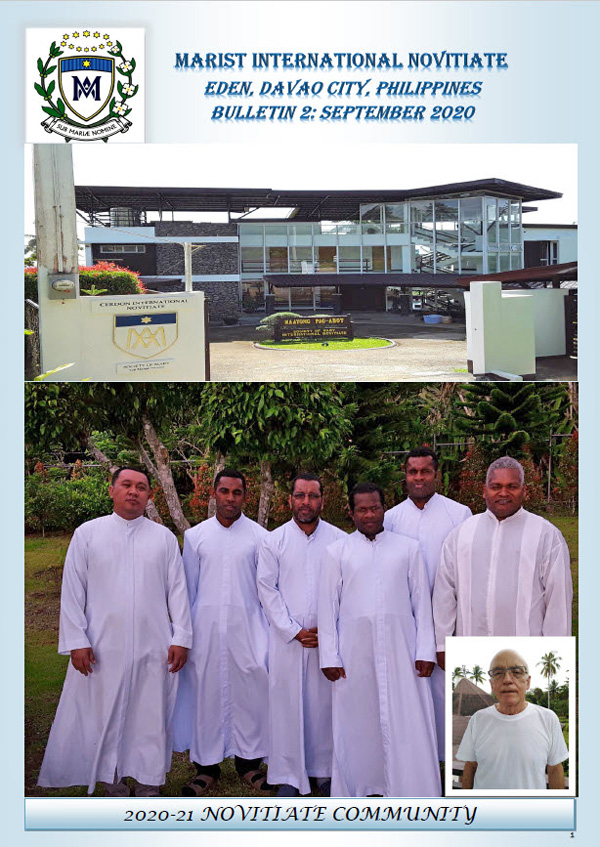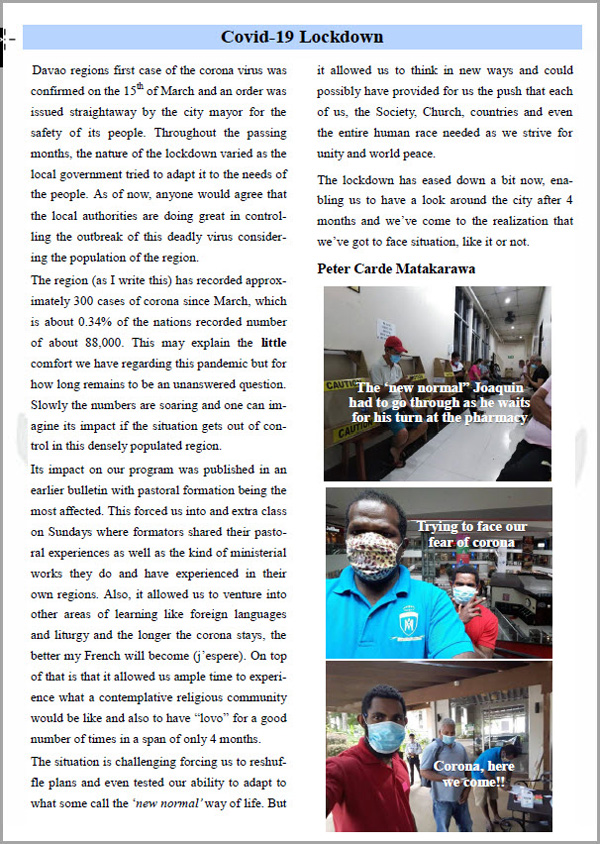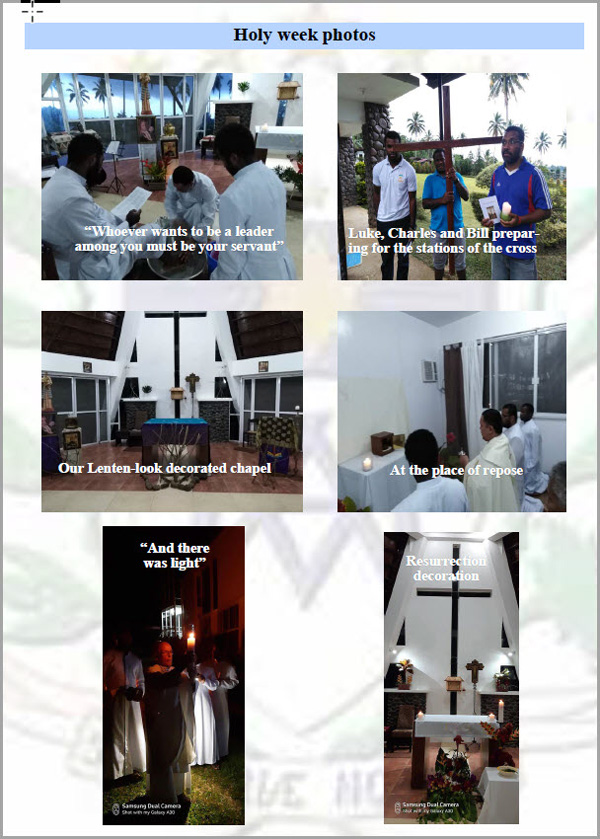 ---
Season of Creation
In the spirit of Pope Francis' Laudato Si and from the Global Catholic Climate Movement, program manager for Asia Pacific, Cheryl Dugan, encourages worldwide participation in the five-week Season of Creation commencing today. Download the handy guide: click here. [Sep 01]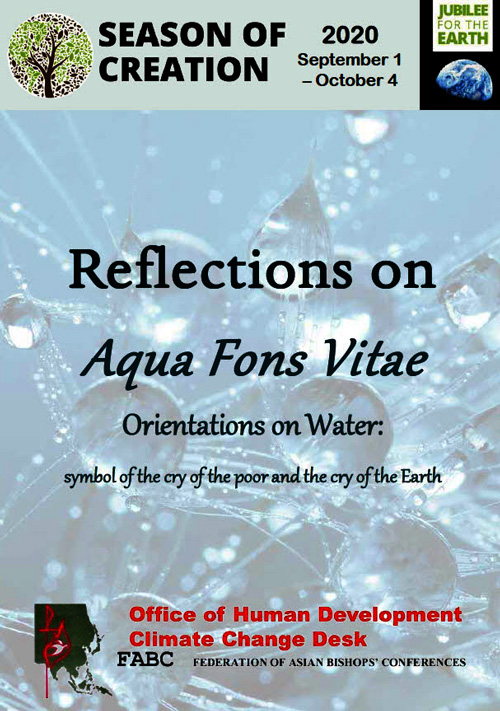 ---
---
---
---
---
---