May 2018 news
Click here for News 2008 to 2017
---
---
International lay newsletter
From Auckland, NZ, Bev McDonald sends the first international Marist Laity newsletter since the 2017 General Chapter of the Marist Fathers.
Click here to download the 10-page newsletter. Thank you, Bev ! [May 30]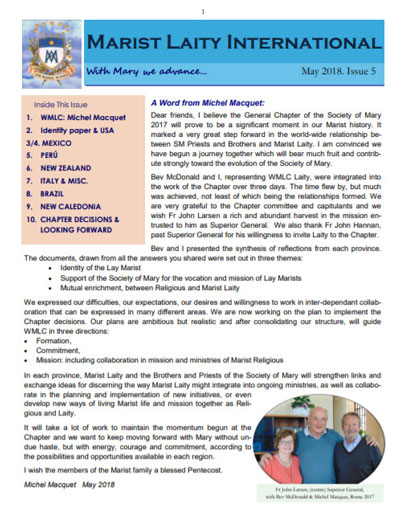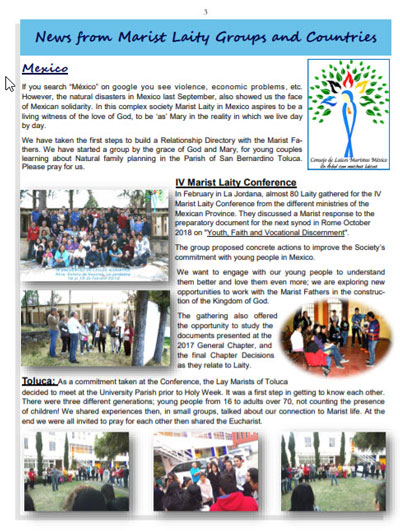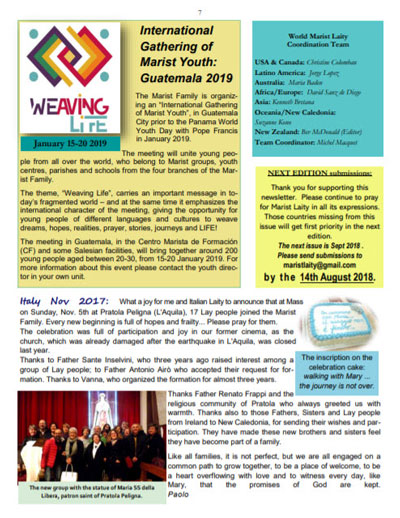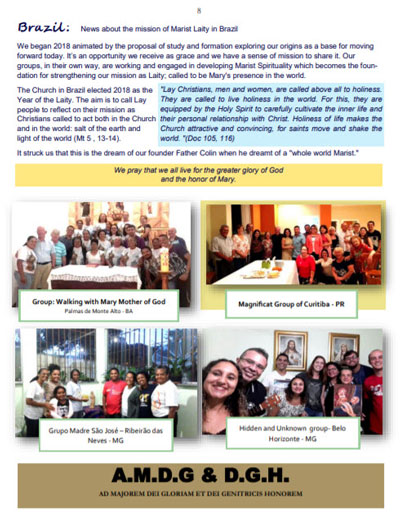 ---
Brazilian laity retreat
Fifteen members of Sydney's Brazilian Catholic community participated in a weekend retreat at Villa Maria, Hunters Hill, May 25-27.
Facilitators were Marist LaIty Australia's Margaret Wood and Maria Baden, with Fr Paul Mahony SM. In addition to prayer and reflection, the group's activity included a visit to CityFest (see below) and a tour of the historic Villa Maria site. [May 27]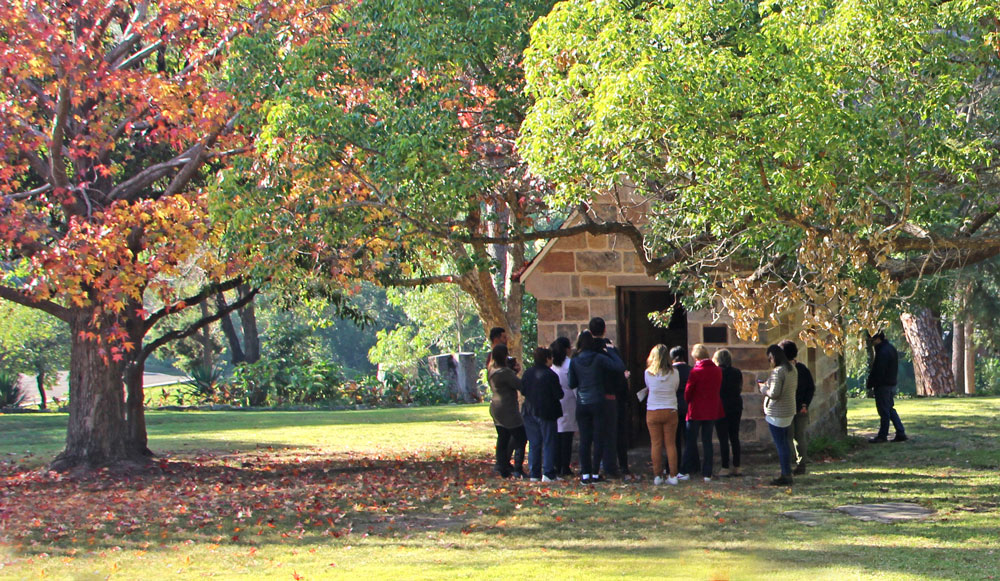 Above: Fr Peter McMurrich leads the walking tour of Villa Maria. Below: Fr Paul Mahony with retreatants in the Villa Maria dining room.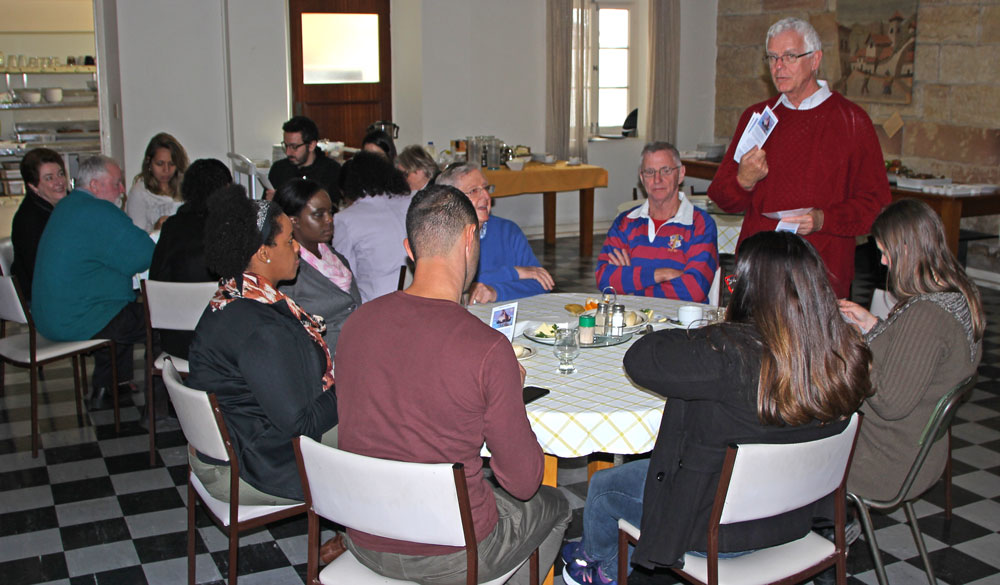 ---
CityFest success
Youth and young adults from inner-city deaneries and elsewhere in Sydney enjoyed an event-filled and prayerful experience at St Patrick's, the Rocks, on May 26, CityFest 2018.
True to its name, the 'Festival of Joy' transformed the whole of the downtown shrine: the historic church, downstairs crypt and courtyard.
Thanks to event coordinator, Jonathan Alvin, for the following glimpses of this year's CityFest. See below for the schedule of events. [May 27]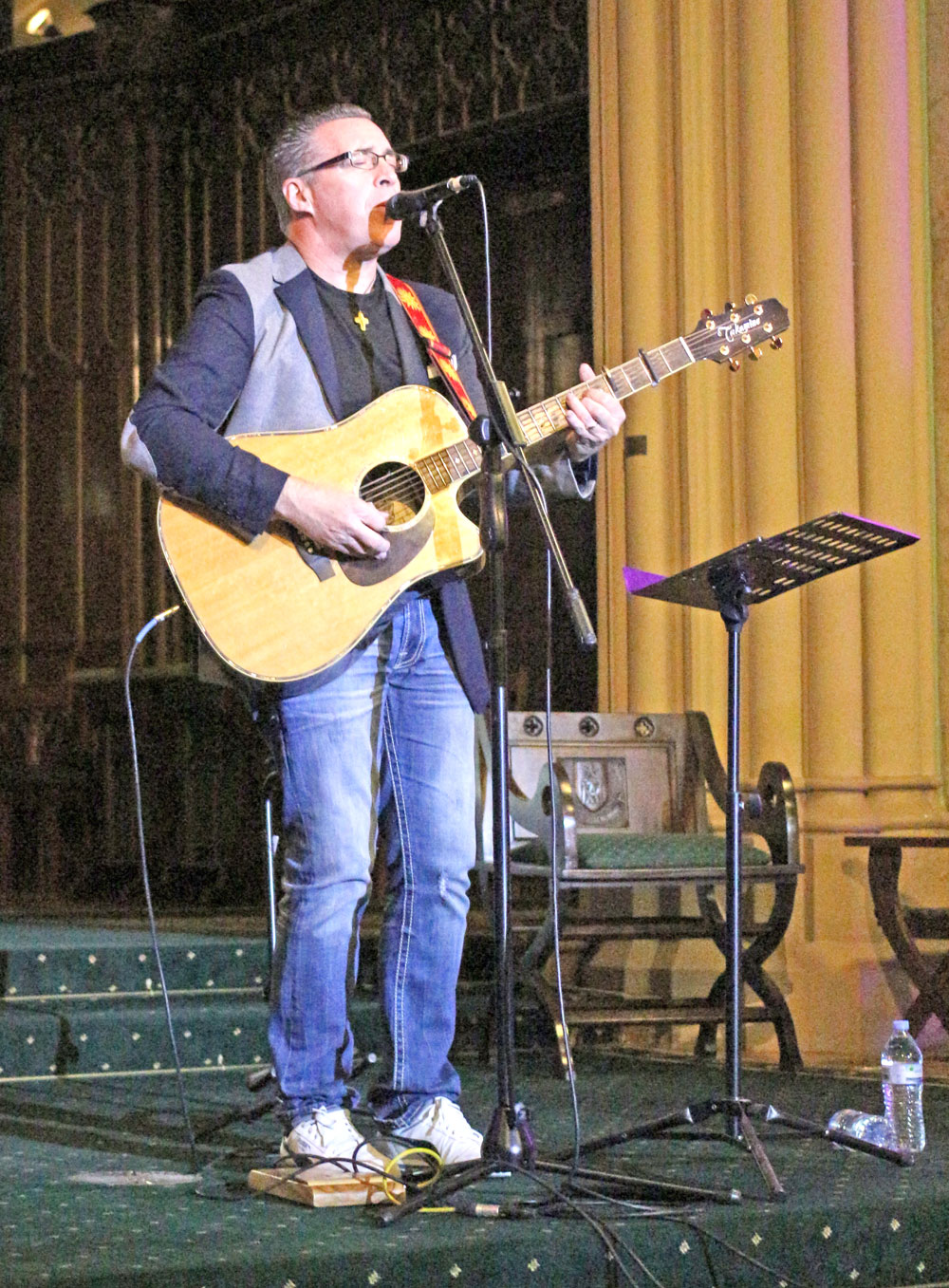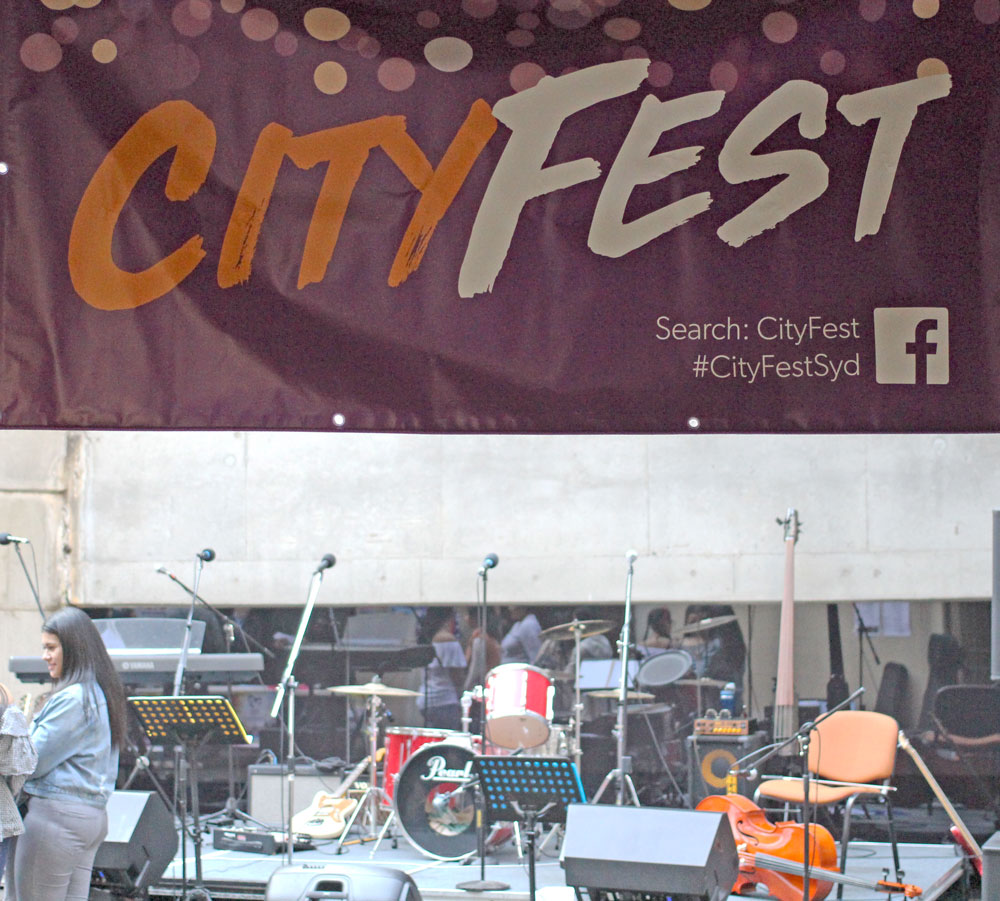 ---
Moving to Marsfield
In a simple gathering at Montbel, Hunters Hill, on May 21 Fr Tony King was farewelled on the eve of moving to the Southern Cross Care facility at Marsfield, NSW.
Local Marists heard Fr Tony speak with gratitude of the fraternal care experienced in his recent communities.
He follows Fr Jim Esler, who moved on May 15, to join Frs John Jago, Brian Conaghan, JV Walsh and Bill Ryder at Marsfield, described by Montbel community leader, Fr Paul Mahony, as 'the fastest growing community in the Society of Mary'.
Marist Sisters, Margaret Purcell, Clare Francis and Marie-Patricia, have recently taken up residence in the same facility.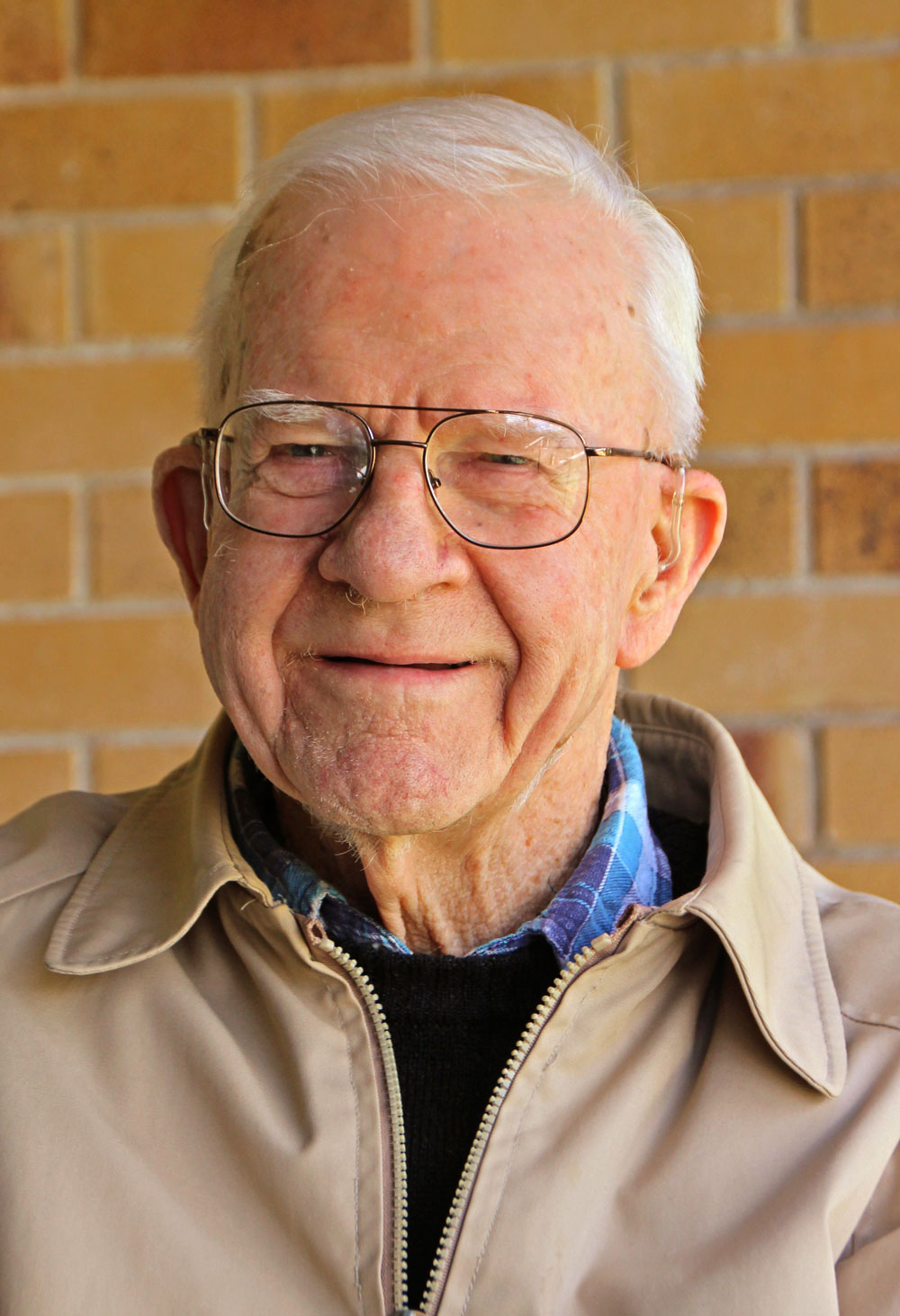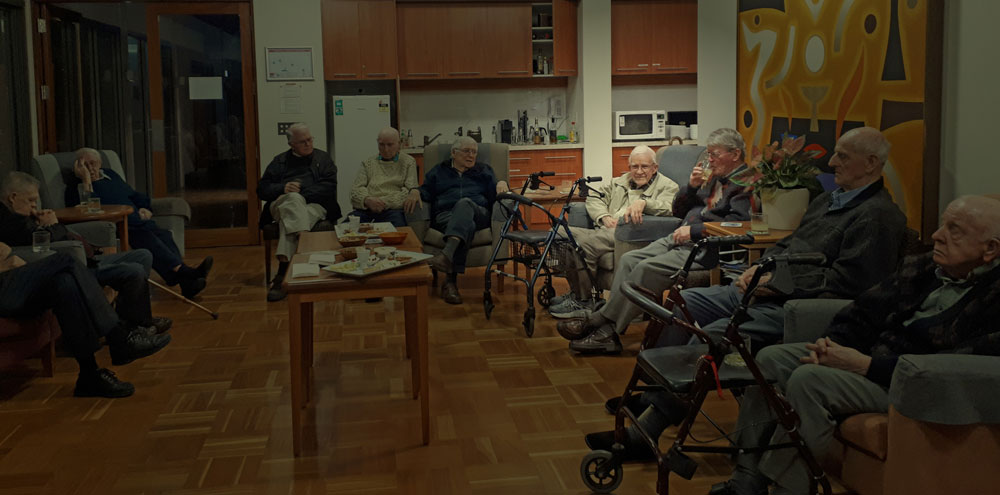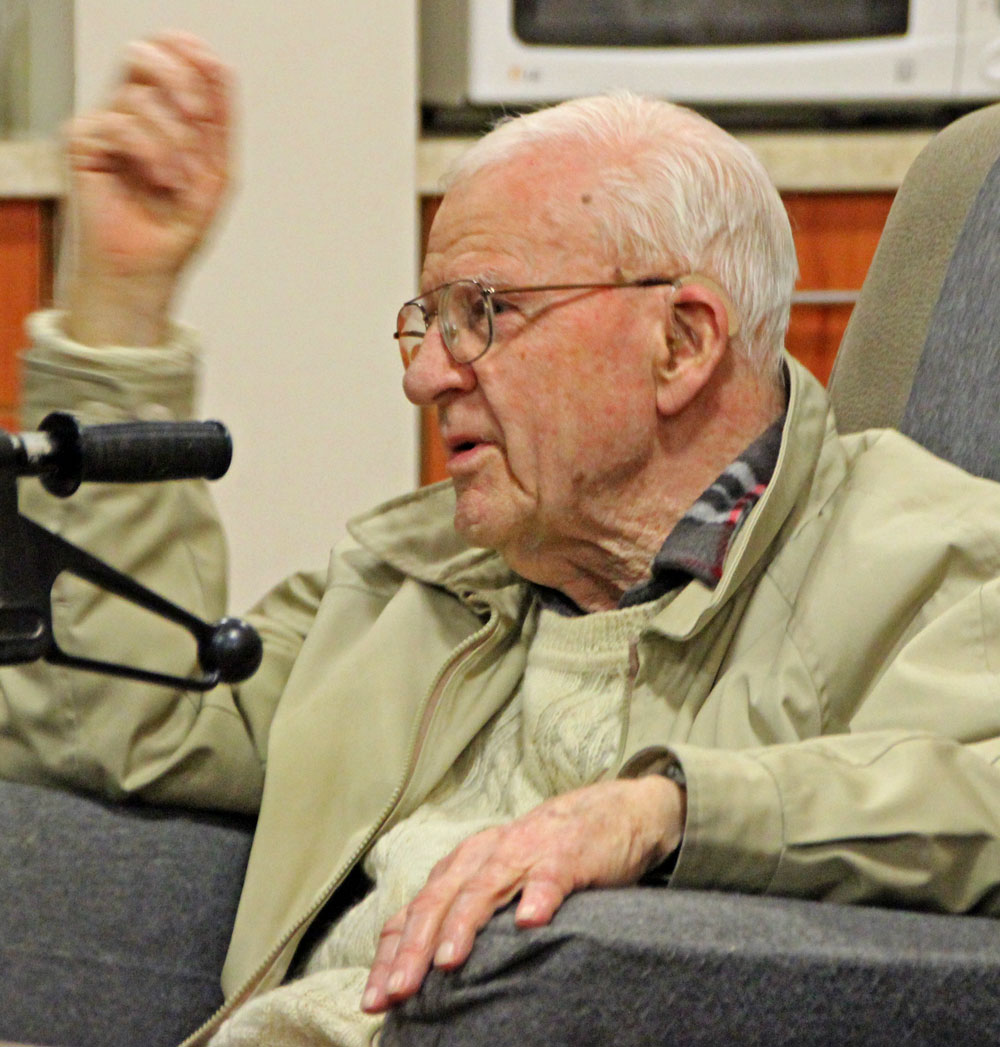 ---
CityFest 2018
Youth and young adult groups from Sydney's city deaneries will gather at St Patrick's downtown shrine at the Rocks on Sat, May 26, for 'CityFest 2018 - Festival of Joy'.
Event coordinator from St Pat's Young Adults Group, Jonathan Alvin, says: 'The Year of Youth is here. If you loved the Australian Cathiolic Youth Festival, you'll definitely enjoy this event. We will welcome Steve Angrison from USA, with local speakers and artists. So get your energy and voices ready!'
CityFest will include talks, music, adoration and reconciliation and is geared especially for those aged 16 to 35 years, while all clergy and religious are welcome.
Click following for CityyFest's Day schedule | Night schedule | Facebook page [May 22]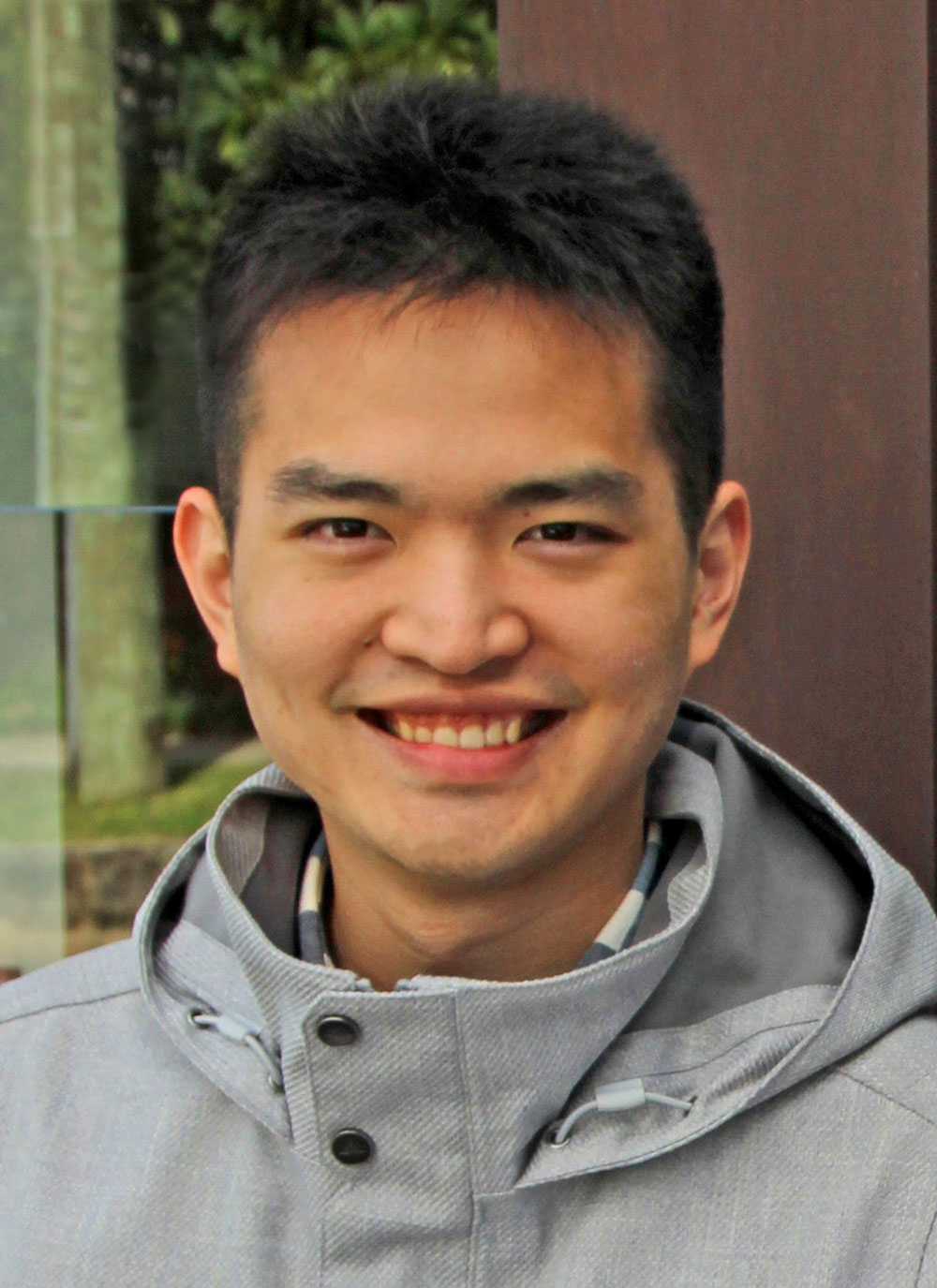 ---
Pilgrimage bound
Marist author and veteran Japan missioner, Fr Paul Glynn SM, left on May 21 to accompany twenty pilgrims from Osaka and Nara, Japan, to various European shrines.
The pilgrims will visit Lourdes, Nevers, Lisieux, Dijon and Paris. Fr Paul returns on Jun 05. [May 21]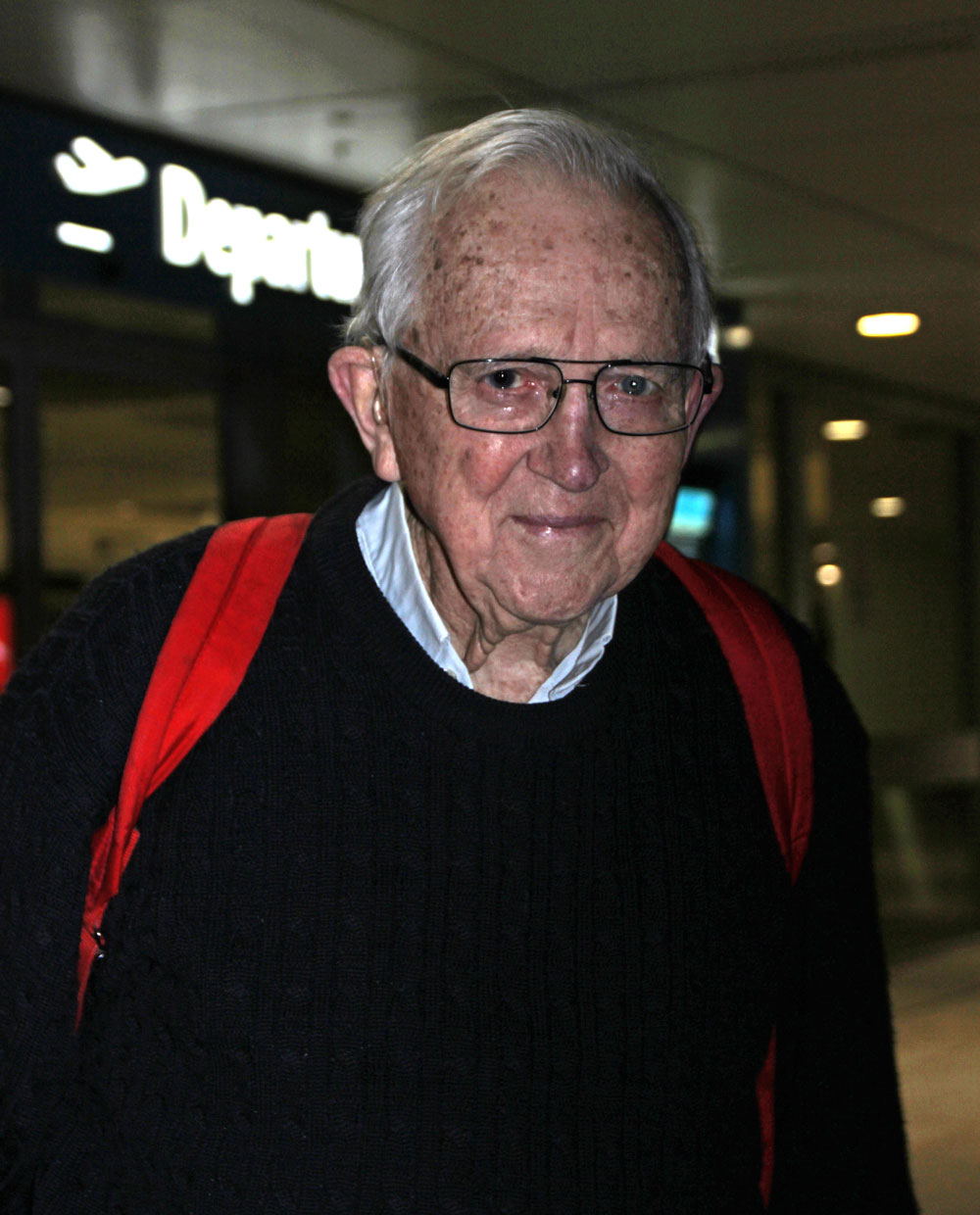 ---
Auckland catch-ups
Director of the Brisbane's Marist House of Welcome, Fr Gerard Hall SM, spent several days in New Zealand recently to catch up with Australian seminarian, Hayden Kennedy. As well as monitoring progress in studies and Marist life, periodic visits ensure that Hayden retains his Aussie accent and fidelity to authentic sporting codes.
Fr Gerry is pictured below with Hayden, and with family of fellow Brisbane community member, Fr Ekuasi Manu. [May 21]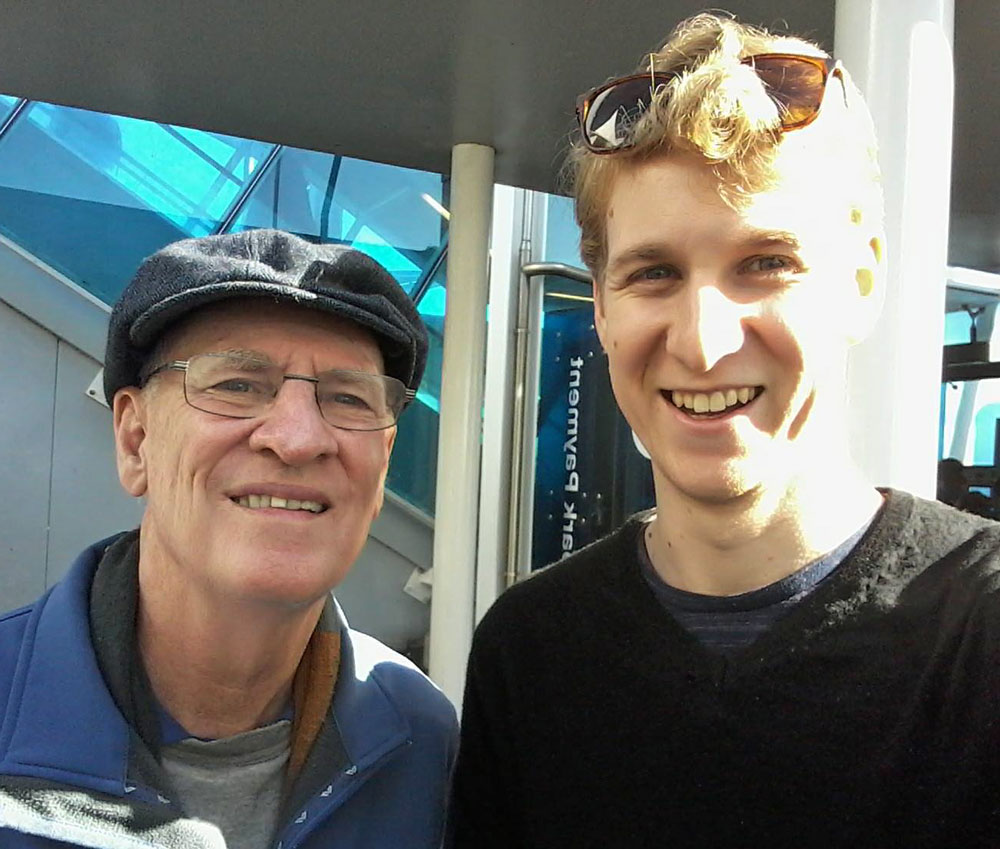 ---
Mary, Mother of the Church
This year Pope Francis decreed that the memorial of the Blessed Virgin Mary, Mother of the Church be inserted into the Roman Calendar on the Monday after Pentecost (aka Whit Monday) and to be celebrated every year. (This year, May 21)
The decree was signed on Feb 11, the memorial of Our Lady of Lourdes, and the 160th anniversary of the Lourdes apparitions, and issued on Mar 03, 2018.
For the Vatican statement, click here [May 20]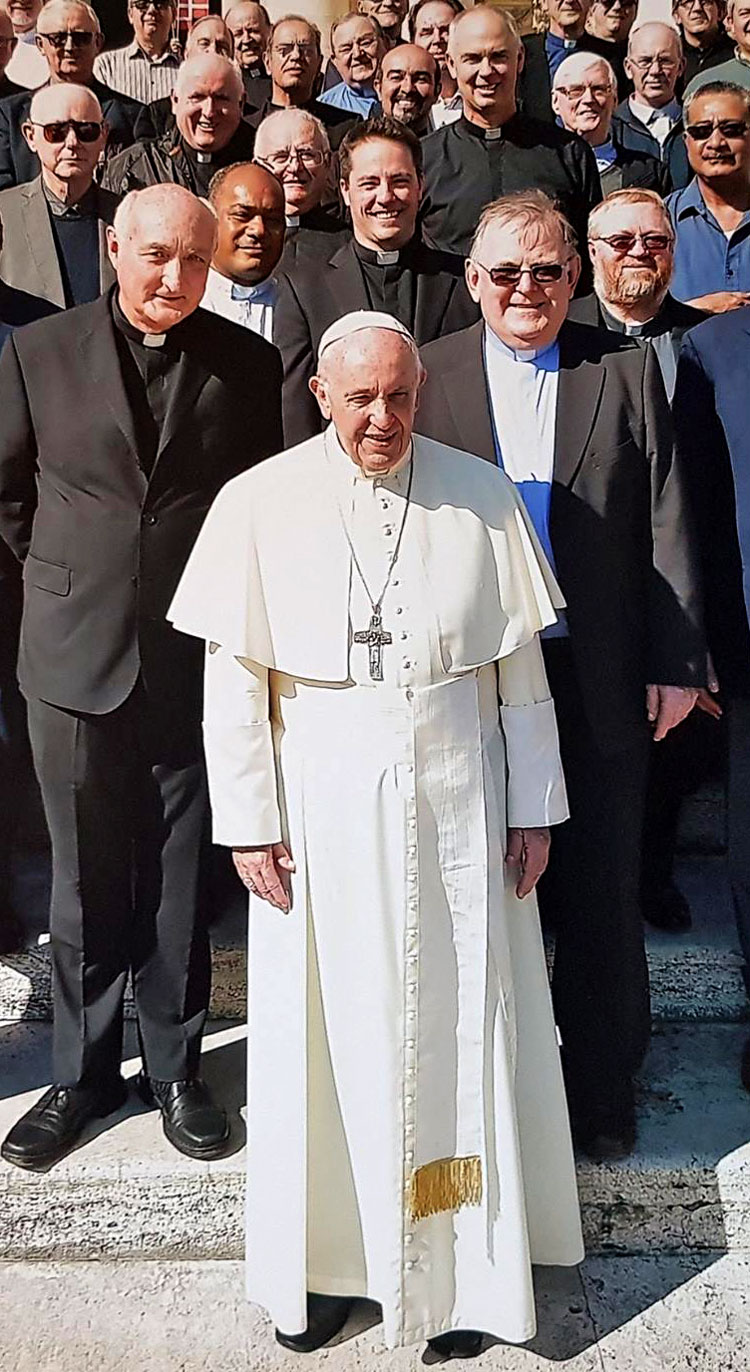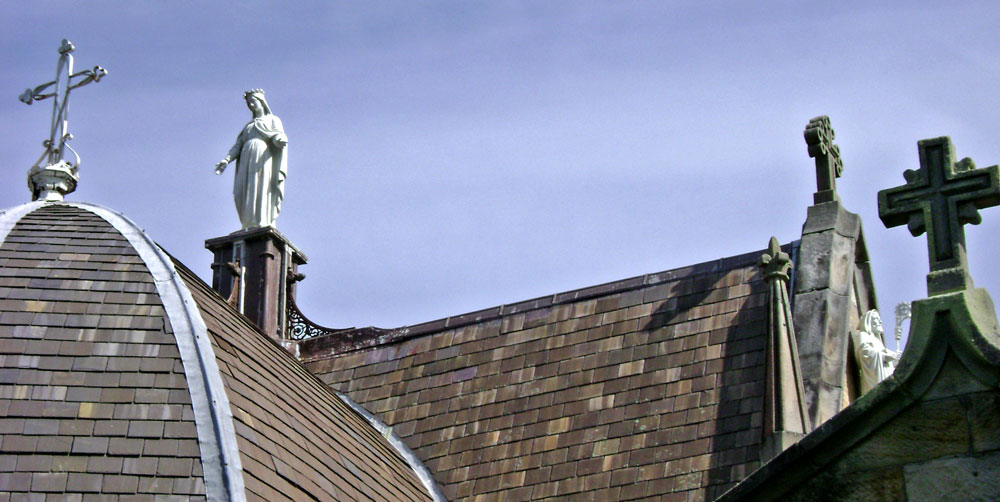 Above: Pope Francis with Marists in Rome, Oct 2017 | Not exactly 'Mary, Mother of the Church', but 'Mary on the roof of the church' , Holy Name of Mary parish, Hunters Hill, NSW, Australia
---
St Marcellin's birthday
May 20 marks the anniversary of the birth in 1789 of Marcellin Champagnat, in the hamlet of Le Rozet, central France.
One of the 'Fourvière twelve' in 1816, Marcellin established the Marist Brothers the following year. He was beatified in 1955 and canonised in 1999.
Happy (229th) birthday, St Marcellin! [May 20]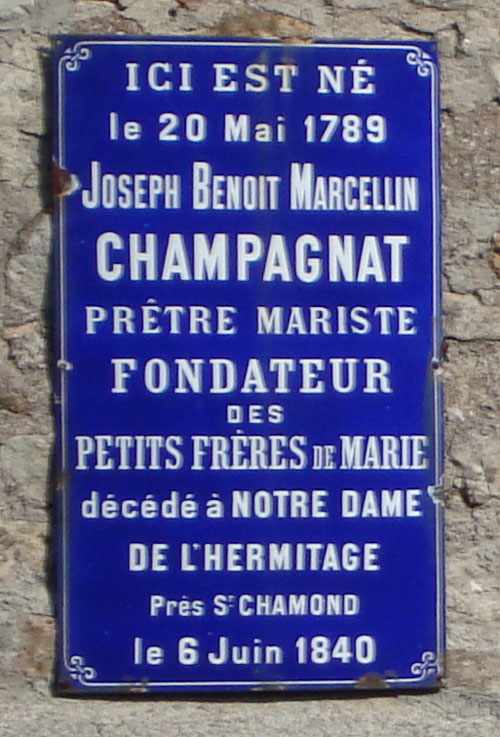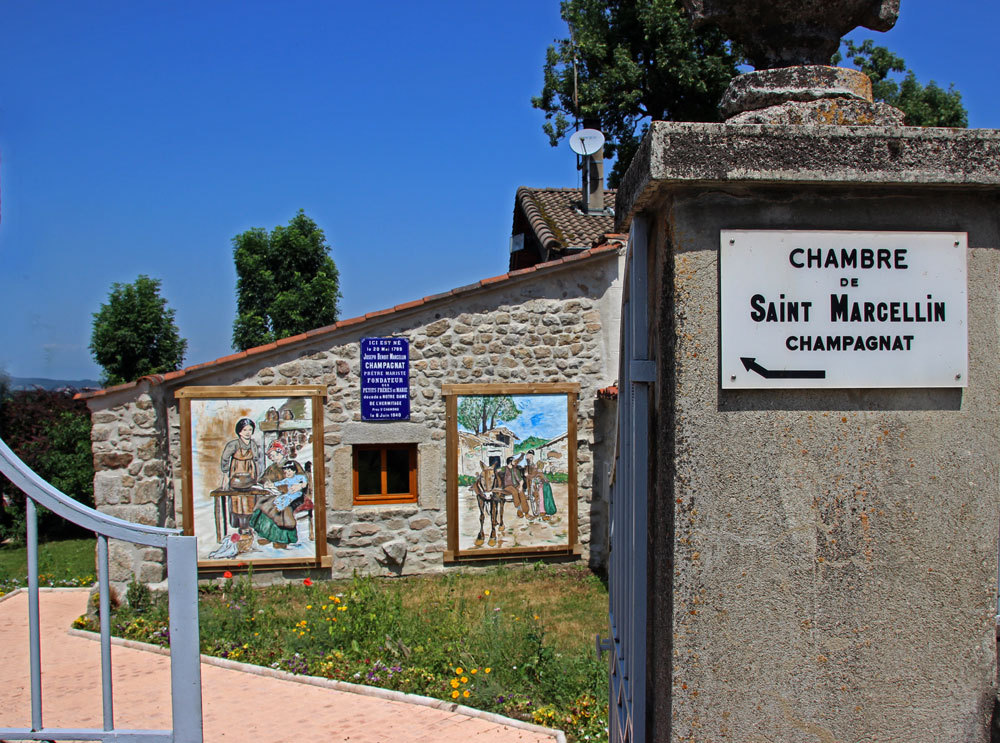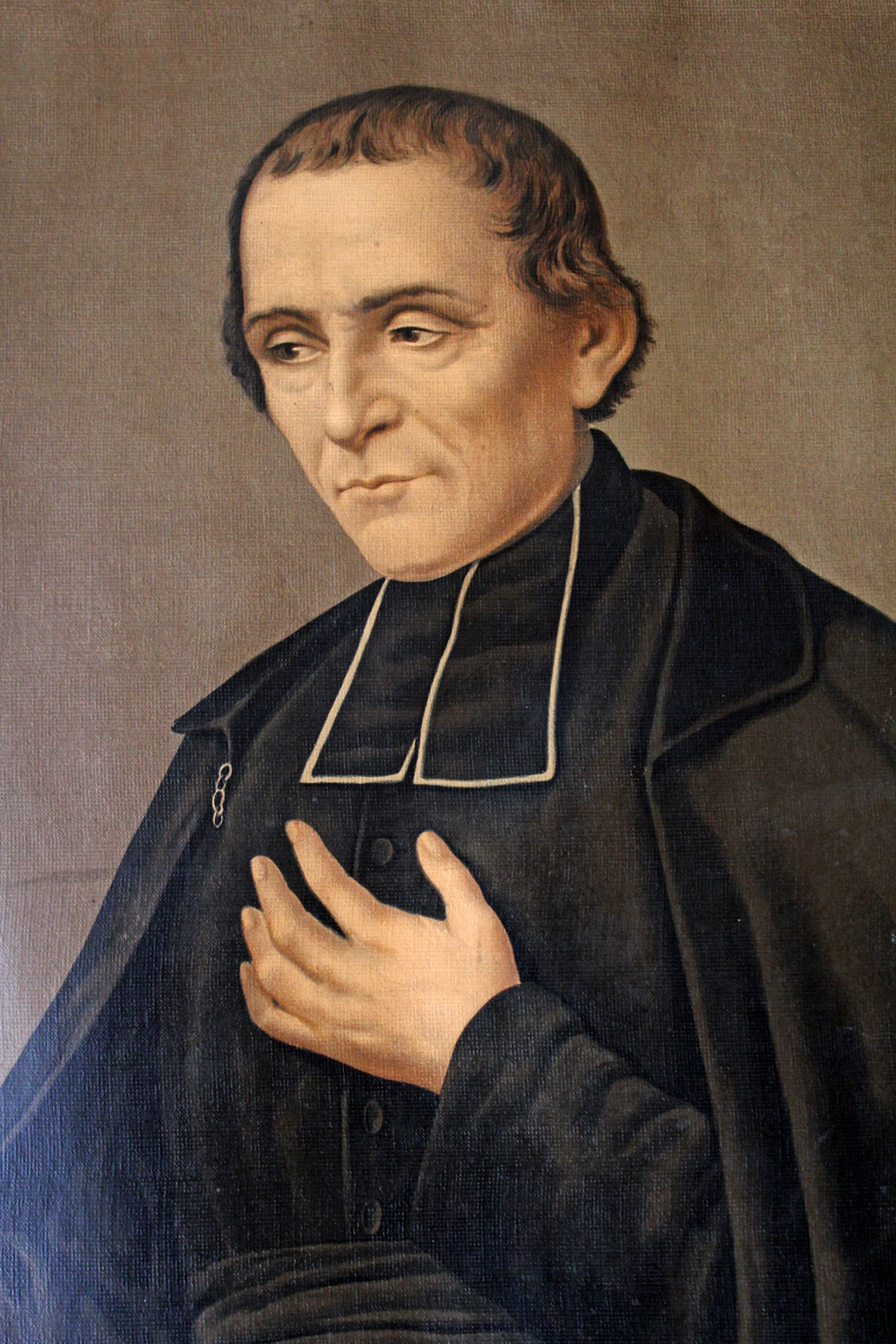 Above: The birthplace of Marcellin Champagnat, Le Rozet | Painting of St Marcellin at nearby Marhles. Below: Chapel and shrine of St Marcellin at Le Rozet
---
'The Branch'
From St Peter Chanel's scholasticate, Yaoundé, Cameroon, comes the latest issue of Le Rameau ('The Branch'), featuring reflections by the SPC students on their life, studies and pastoral experiences.
Well-illustrated and with a wide range of engaging articles, the 22-page Le Rameau is well worth a read....and maybe extra effort if your French is limited, although several Anglophone students write in their native English. Click here [May 19]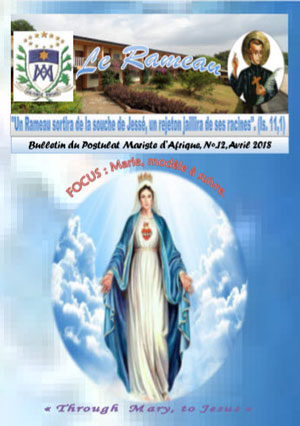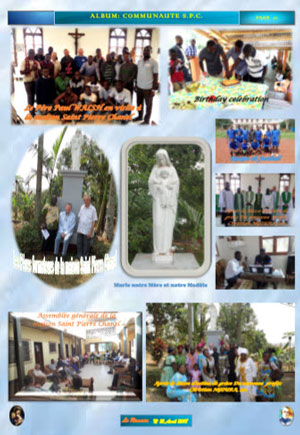 ---
A taste of St Pat's
From St Patrick's city-centre shrine, parish priest, Fr Michael Whelan SM, reports that their camera crew – creating five mini-documentaries on St Pat's – have produced a short trailer.
'Two hundred years in the making' is a theme capturing the significance of 2018 in the life of historic St Patrick's in Sydney's 'Rocks' district.
For the trailer: Click here
St Patrick's web site: Click here [May 18]
---
Brisbane meeting
Concluding its annual planning sessions at Currumbin, Qld, the Marist Provincial Councillors are pictured below meeting at Herston with Brisbane-based confreres on May 15.
Visits to Marists in Lismore and Gladstone are following. [May 16]
---
Josephites' call on live exports
From the Josephite Justice Network comes a challenging call on the issue of live animal exports. Click here [May 11]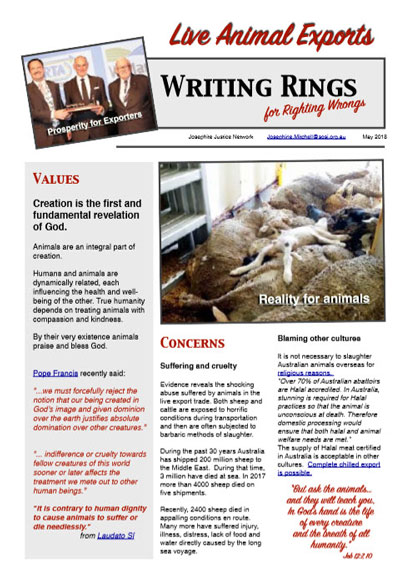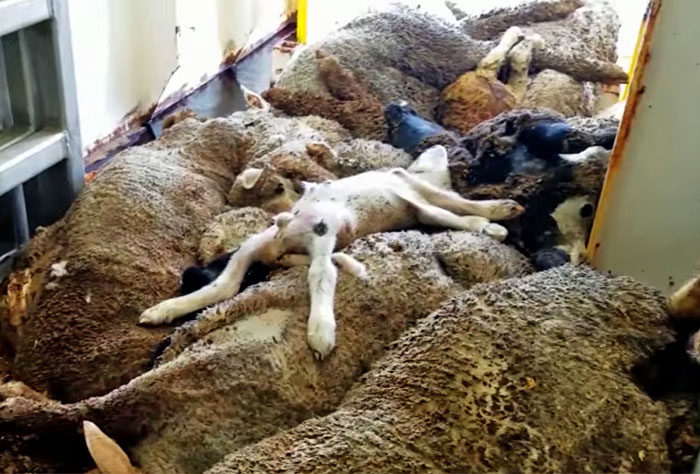 ---
St Dympna at St Patrick's
From Sydney's city-centre shrine of St Patrick's, parish priest, Fr Michael Whelan SM, advises of a new and timely intiiative, the St Dympna Community:
'On Saturday 12 May at 7pm in The Crypt of St Patrick's Church in The Rocks, the inaugural gathering of the St Dympna Community will occur. It is intended to provide a place of love, healing and forgiveness. St Dympna is the patron saint of those who are survivors or victims of sexual abuse. The simplest of services! All welcome! Just come and sit down.' [May 11]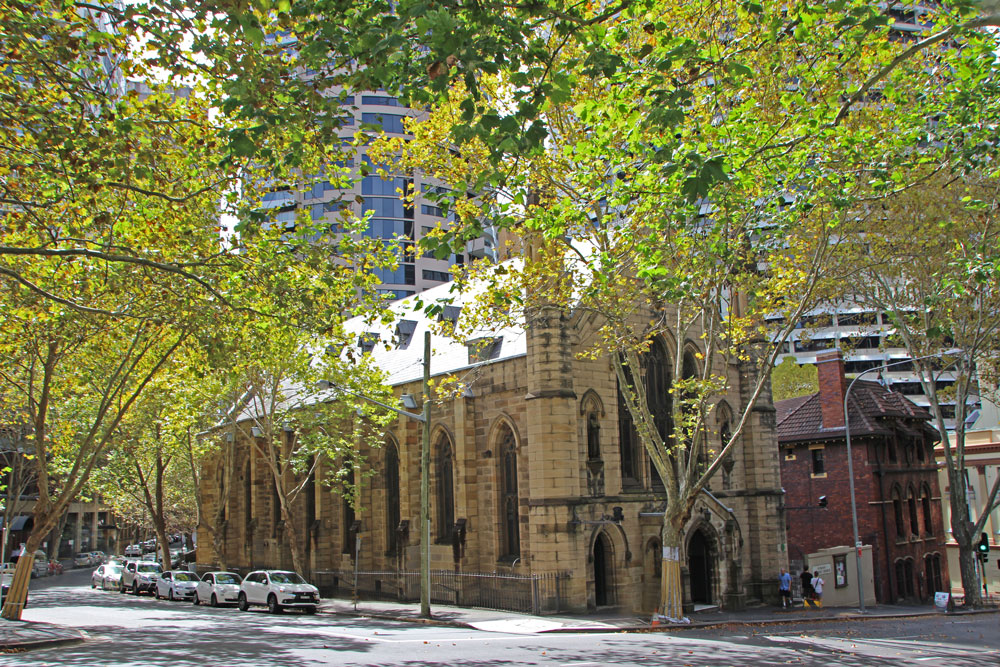 ---
Doctor Donato
Congratulations to Fijian Marist, Fr Donato Kivi SM, who has successfully defended his doctoral thesis, 'Towards a Marian Ecological Spirituality for the Formation and Re-evangelization of the 'Vanua': the People and the Land of Fiji'. Examiners from the Angelicum University remarked on the originality of Fr Donato's work which was based on his experience at the Tutu Training Centre, the initiative of Fr Michael McVerry SM.
A large group of the Marist Family and friends attended the doctoral defence in Rome some weeks ago. One Marist remarked: 'We are certain Mary was smiling radiantly with us as the doctorate was awarded. Congratulations, Dr Donato! Well done, Fr Mick!'
Fr Donato will take up his new assignment as Superior of Marist College, Suva. [May 10]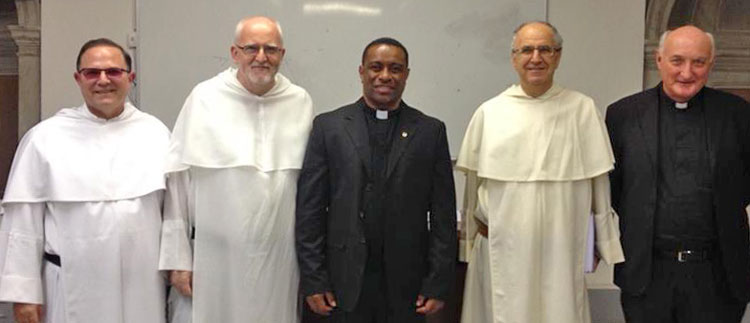 Above: Dr Donato Kivi (centre) with Angelicium staff and Marist Superior-General, Fr John Larsen (right) Below: At a celebration following his doctoral defence Fr Donato is congratulated by fellow Marists, including SM and SMSM Superiors-General, Sr Grace Ellul and Sr Georgeanne Donovan, with Marist Fathers Vicar-General, Fr John Harhager.
---
Remembering patriots ?
Richard Flanagan's pre-Anzac Day Press Club speech on how Australia looks back on its history is 'fearlessly honest, compelling, incontrovertible...'. Click here [May 09]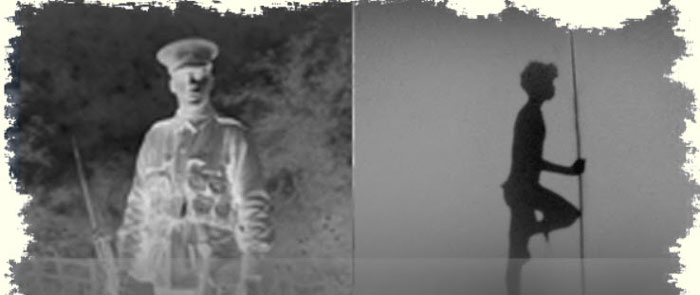 ---
Pacific ordinations
From the Oceania Marist Province comes the good news of two priestly ordinations in ceremonies on the feast of Pacific martyr, St Peter Chanel SM, Apr 28 in the Solomon Islands and Fiji...
'Fr Peter Puamae SM was ordained in the Holy Cross Cathedral, Honiara, by the Archbishop of Honiara, Most Rev Christopher Cardone OP. He was supported by more than 20 priests and a huge congregation of laity. The ordination liturgy was solemn and beautiful with special cultural flavours from Fr Peter's village and parish. His first appointment will be to the parish of Dala, Malaita, Solomon Islands.
'On the same day in the Mount St Mary's Church of Nadi, Fiji Islands, Fr Mikaele Tuilau SM was ordained by Archbishop Peter Loy Chong. Again, the ordination was well attended by hundreds of the faithful travelling from various parts of Fiji. The ordination liturgy was majestic with beautiful singing by the choir. Fr Mika has been appointed to the Marist community in the north of Noumea, New Caledonia.'
Congratulations Frs Peter and Mika !
See also Oceania Marist P:rovince web site: click here [May 09]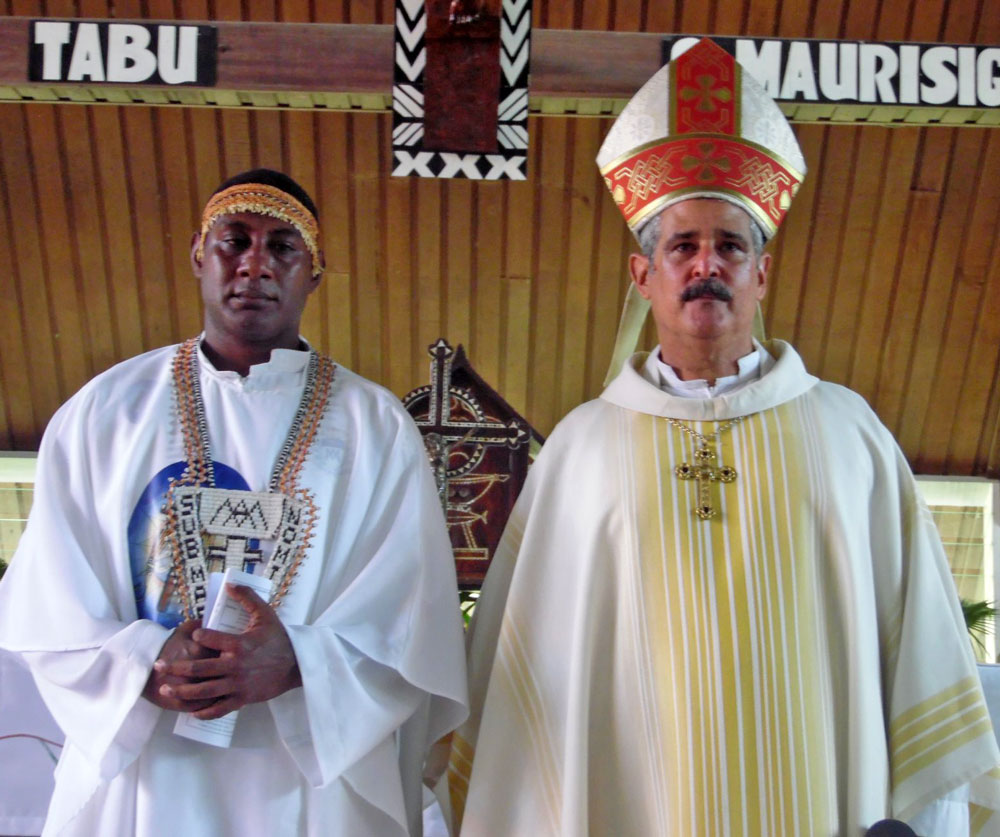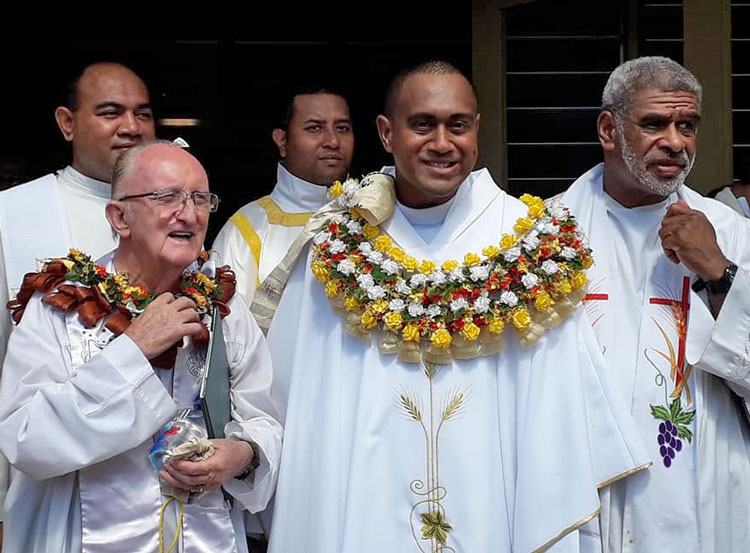 Above: Newly-ordained, Fr Peter with Archbishop Cardone | After his first Mass, Fr Mika with smiling, veteran missionary, Fr Jim Ross and confreres. Below: Cultural moments at the Honiara ceremlony.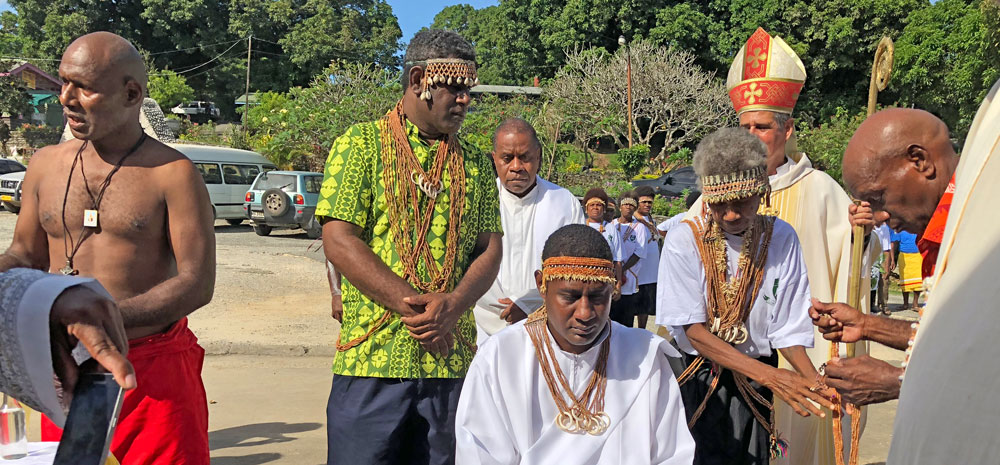 ---
200 years of the Blessed Sacrament
In a colourful ceremony on May 06 at Sydney's city-centre shrine of St Patrick's, the bicentenary of the preservation of the Blessed Sacrament was honoured.
St Pat's Young Adults member, Jonathan Alvin, captured these moments of the event.... [May 07]
Above: Sydney's Archbishop Anthony Fisher OP blesses the memorial plaque, recalling the anniversary of the preservation of the Blessed Sacrament at St Patrick;s, following the deportation of Fr Jeremiah O'Flynn in 1816. Below: Over forty bishops with priests and a packed church were present at the bicentenary Eucharist.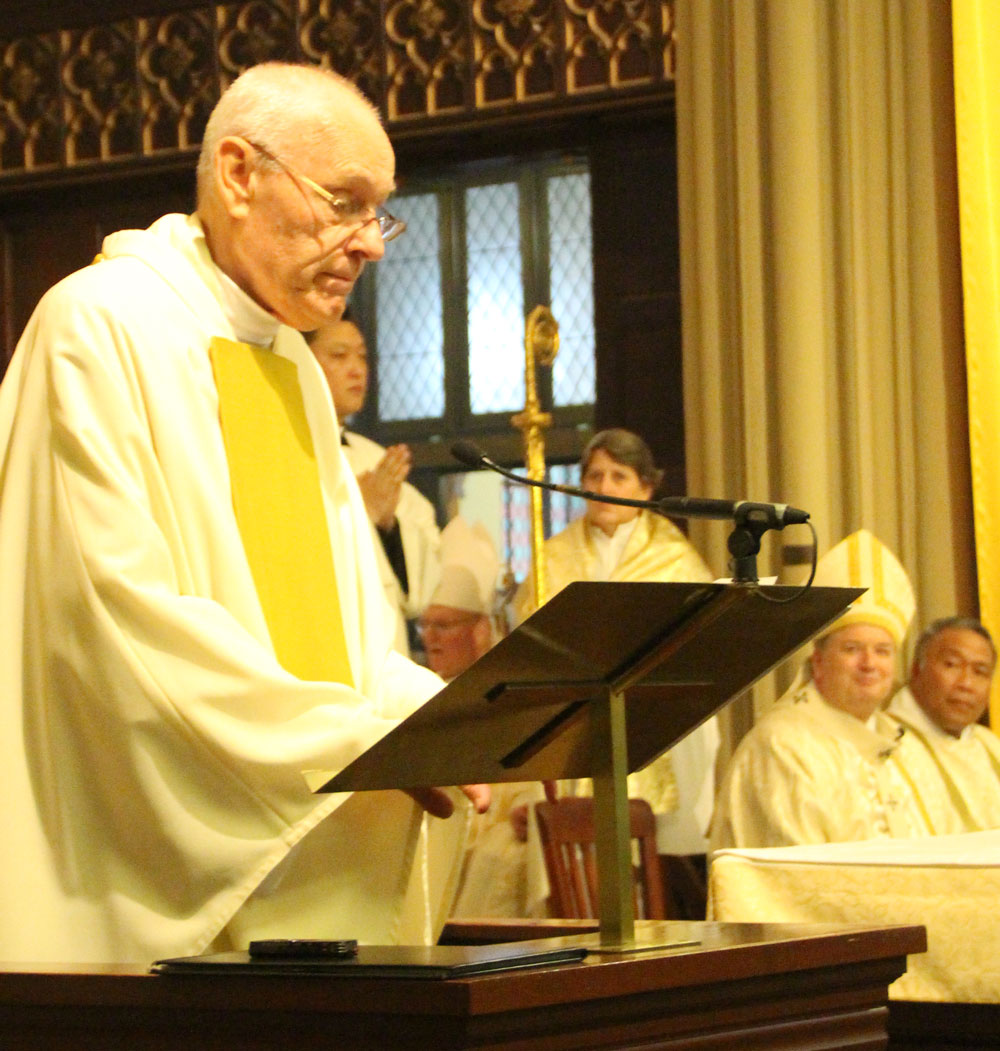 Above: Archbishop Anthony Fisher | Parish priest, Fr Michael Whelan SM | One of the many ministers of the St Patrick's community Below: St Patrick's choir | Australian artist, Paul Newton's depiction of adoration of the Blessed Sacrament in the days after Fr O'Flynn's departure. The painting hangs in the chapel of Domus Australia, Rome, former international scholasticate of the Marist Fathers | Adoration during the ceremony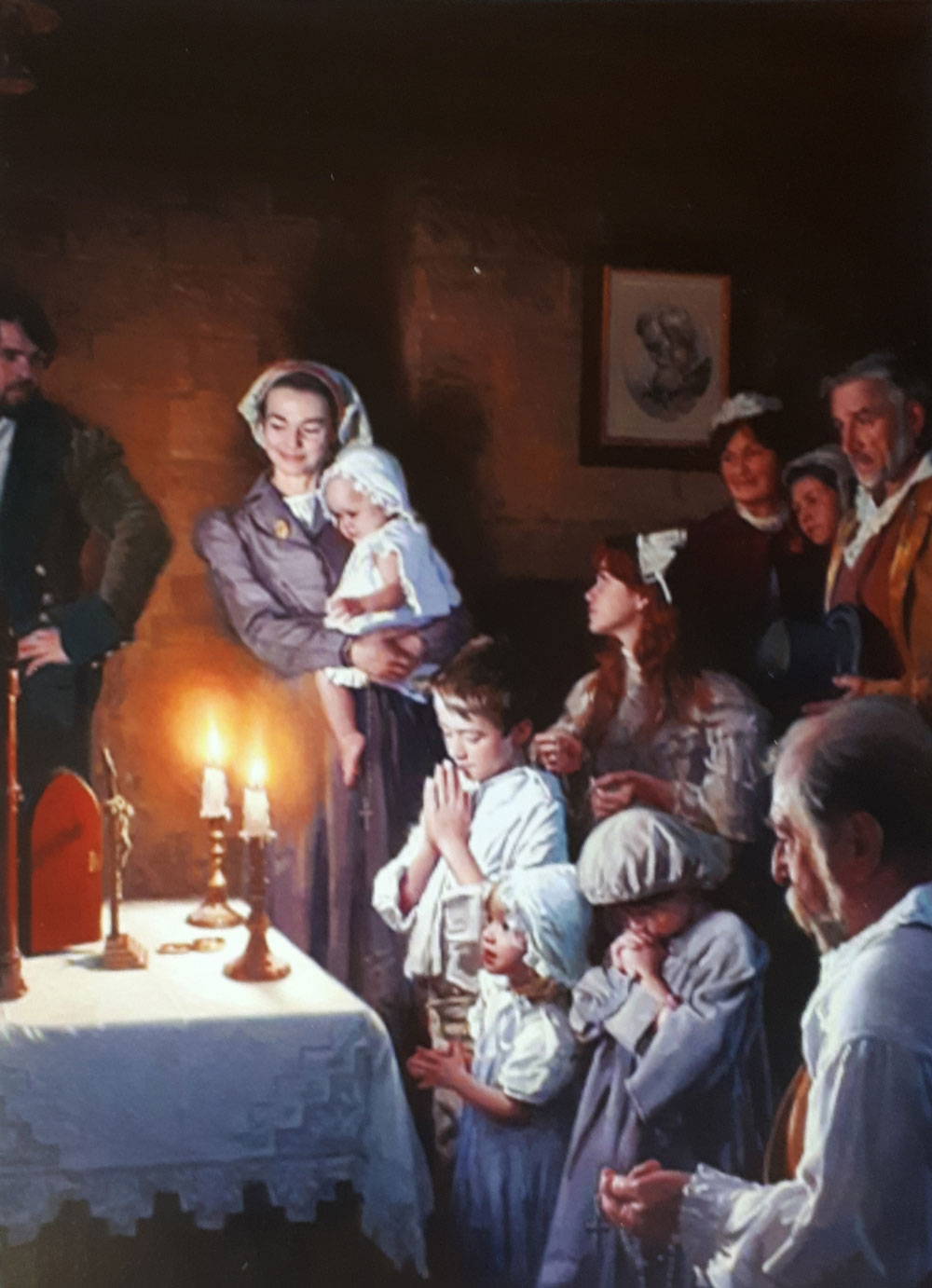 Below: Marists, from left, Frs Andrew Murray, Peter McMurrich (vicar-provincial), David Wilson, Garry Reynolds, Bernard McFadyen and Robert Barber (provincial)
---
---
Marist news in Europe
Latest Euroinfo includes more on the new ministry for the Camino to Compostela, Spain. Download here [May 04]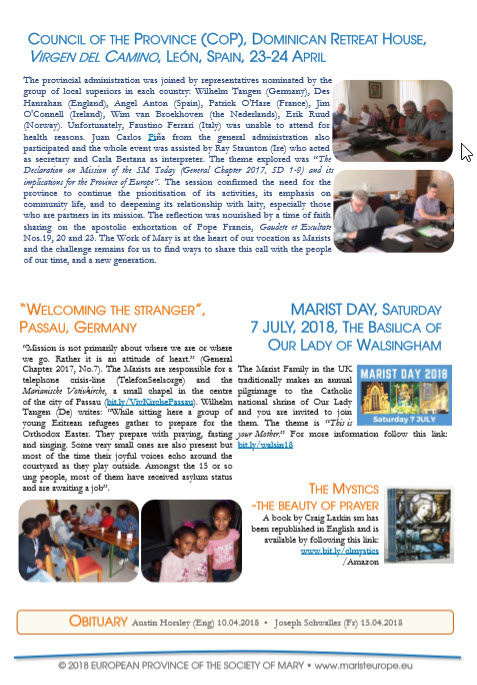 ---
Provincial Circular
Latest issue at Members page. [May 04]