March 2018 news
Click here for News 2008 to 2017
---
---
---
Superior-General's Good Friday reflection
Fr John Larsen SM writes about death and new life in a Matrist province. Go to Members page. [Mar 30]
---
Celebrating priesthood
From the Marist mission at Digos, Mindanao, in the southern Philippines comes a simple Holy Thursday message celebrating unity in the priesthood.
Frs Pat Muckian, Chris Ganzon and Arnold Garferio declare:

'We thank God for calling us and thinking us worthy to be priests and servants. We are also grateful to the many people who continue constantly loving, praying and supporting us in our vocation.
'We just renewed our priestly commitment here in the Diocese of Digos during the Chrism Mass celebrated by our bishop.'
The three priests are pictured below with their 'priesthood celebration' cake presented by the people of the Matti District Catholic Center . [Mar 29]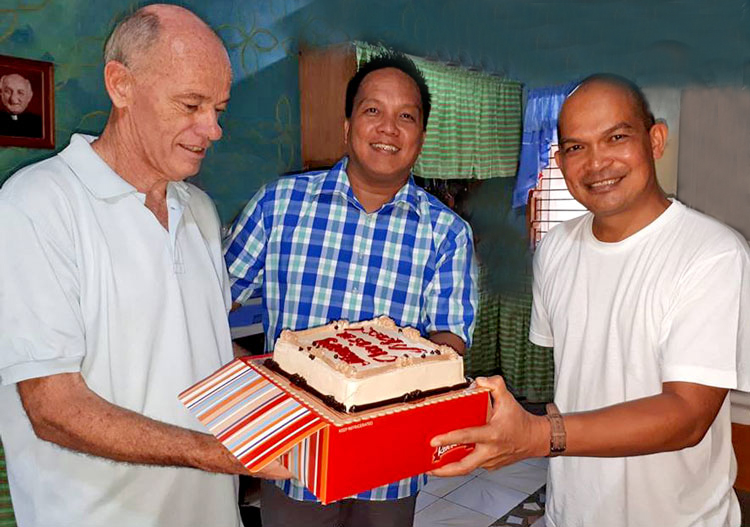 ---
Hi from Hayden
Australian Marist seminarian, Hayden Kennedy, has sent a message and photos from the Marist formation community, Auckland, NZ, where he is studying along with fellow students, Hemi Ropata and Seremaia Turagabeci pictured below in their newly-acquired Marist Seminary shirts.
Hayden says: 'Kia Ora from all here at the seminary! We wish you all the best in this Easter season. Life here in Aotearoa is going well, we have two new men in our community this year. Fr Paul Byers and Hemi Ropata (our new first year).
'Could someone please pull Steve Smith into line, he is giving us Australians a bad wrap!
'Thank you all for the letters and prayers we receive from the Australian province, know that we greatly appreciate them and very much enjoy the community life tips!
'God Bless, you are always in my prayers. H.' [Mar 28]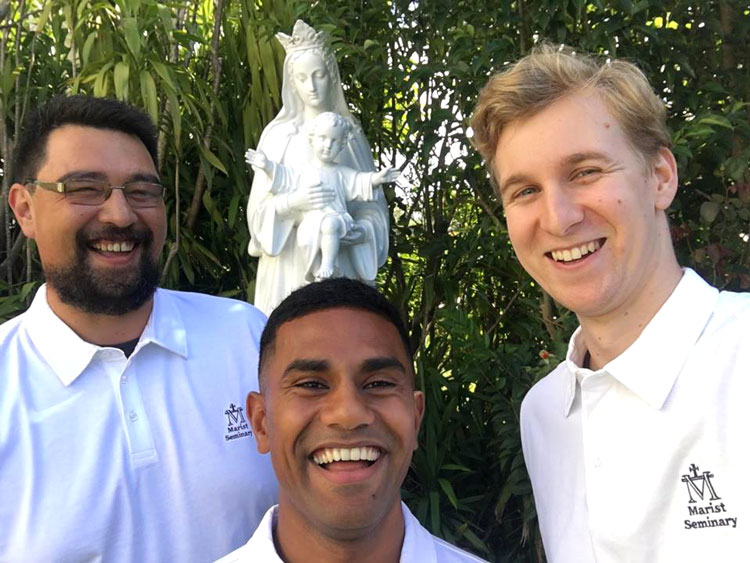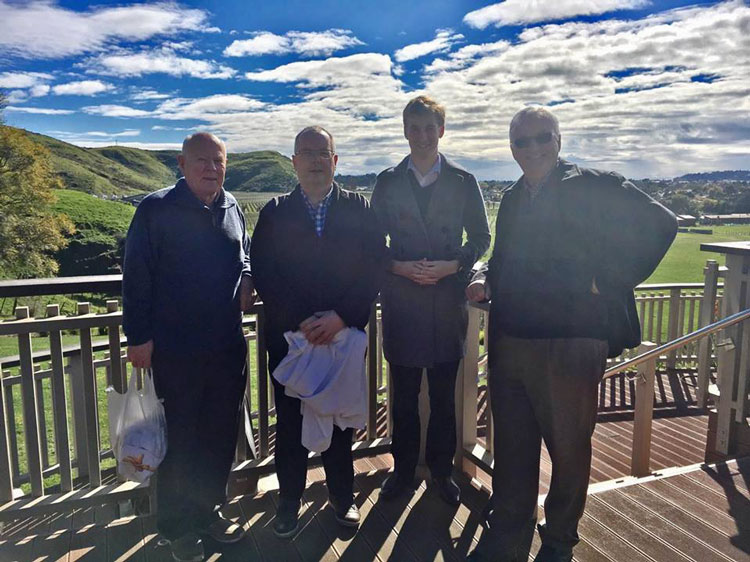 Above, from left: Hemi Ropata, Seremaia Turagabeci and Hayden Kennedy | Hayden (second from right) with Frs Tom O'Connor, Pat Breeze and Chris Skinner.
Below: Guests for dinner, including Aussie visitor, Fr Paul Pidcock (at left) | Chapel of the Auckland Marist formation community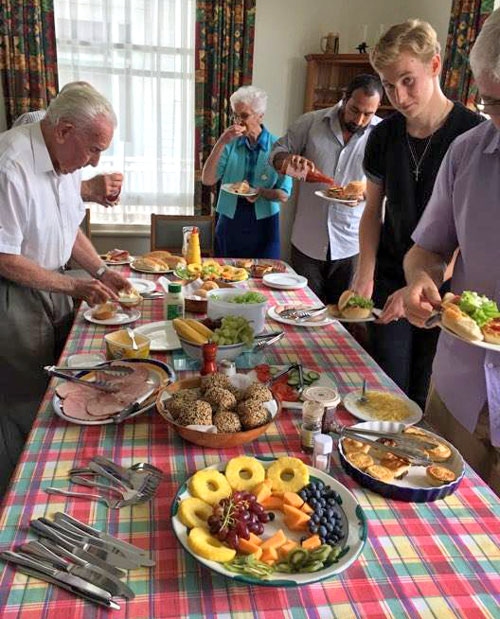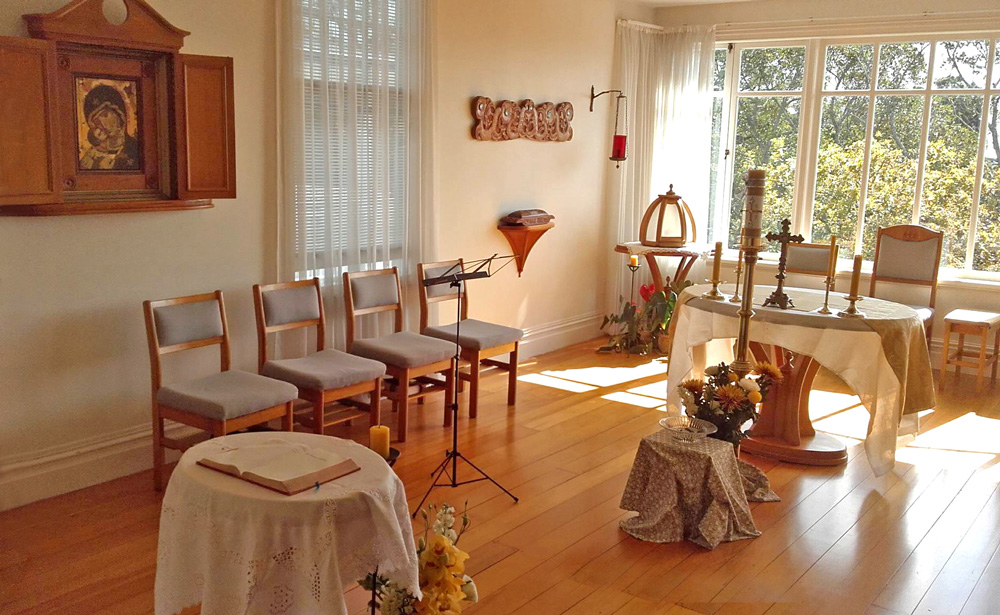 ---
Fr Hoppy's Easter letter
From Tarija, Bolivia, and the Misioneros Maristas comes an Easter circular letter from Australian missionary, Fr John (Hoppy) Hopkinson SM
Click here [Mar 28]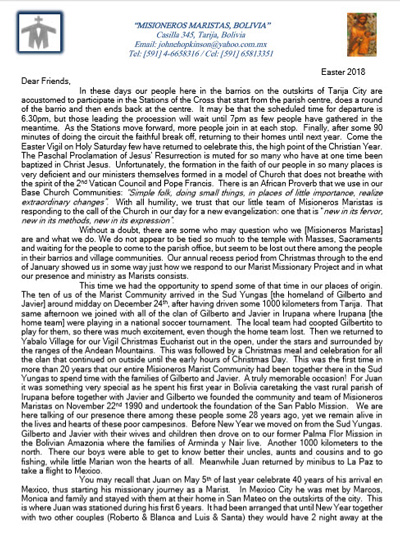 ---
BP's Ironkids
Two youngsters from the Balay Pasilungan centre for homeless kids in Davao city, Philippines, were amongst contestants in the 'Ironkids' triathlon on Mar 24. Successfully completing the course were BP-ers, Eljie and John Loyd, following months of solid training.
Funds for their two road bikes were supplied by benefactors including the Marist Mission Centre, Australia.
In congratulating Eljie and John Loyd, director of Balay Pasilungan, Fr Long Mechavez SM, offered a big 'thank you' to those supporting the boys and funding their participation.
The BP centre in Davao, Mindanao, cares for homeless boys from 5 yrs to 15 yrs. In addition, an 'Independent Living Program' caters for vocational skill develeopment for teenagers, while a drop-in centre gives emergency food, shelter and clothing for up to twenty-five homeless youngsters.
Well done, Eljie and John Loyd -- and Balay Pasilungan ! [Mar 24]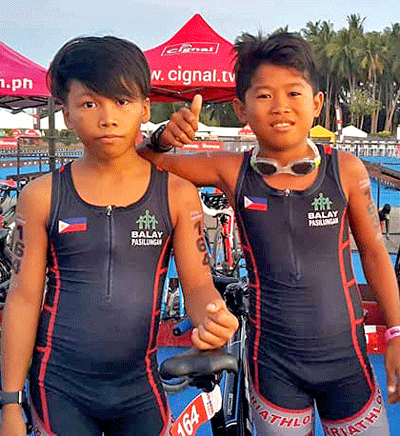 Above: BP's Ironkids, Eljie and John Loyd | 'They're off', as the first leg of the triathlon begins.
Below: John Loyd takes off on his MMC-funded road bike | A proud Fr Long with the Ironkids at BP | John Loyd at the finish line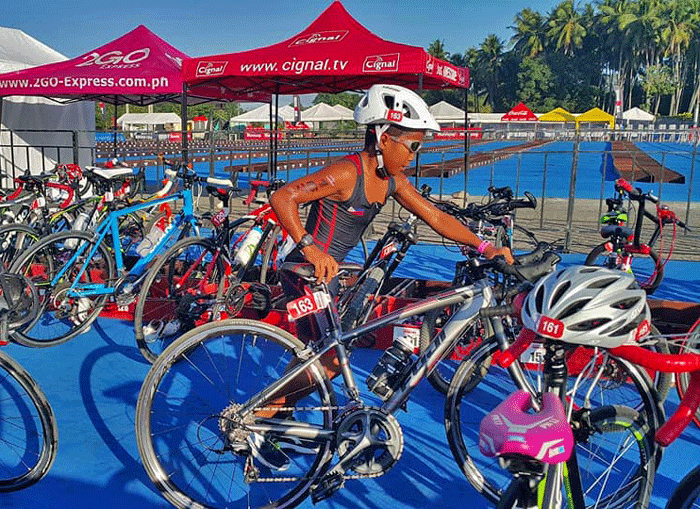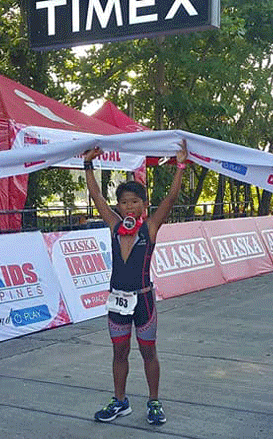 Below: The Ironkids with proud BP supporters | Eljie and John Loyd, grateful for their new road bikes | Fr Long with MMC's Fr Paul Sullivan during a visit to Sydney in 2016.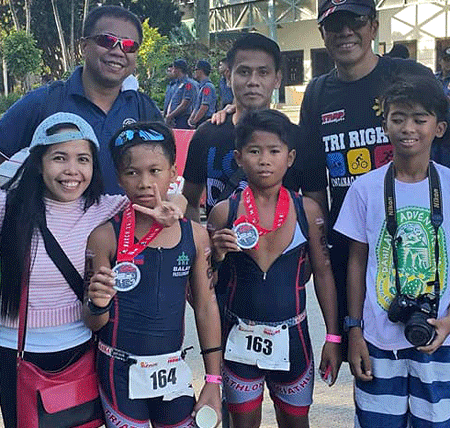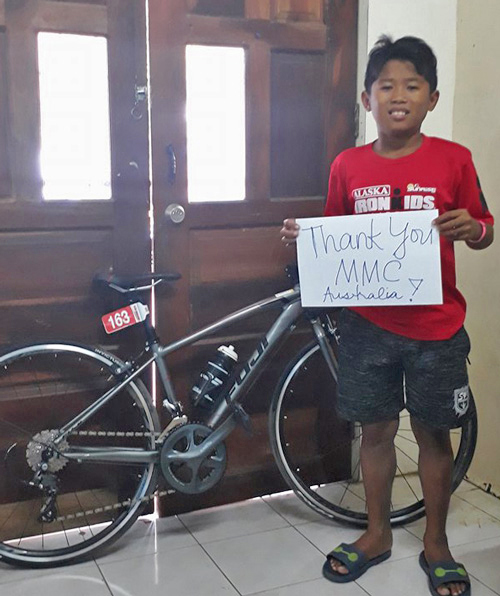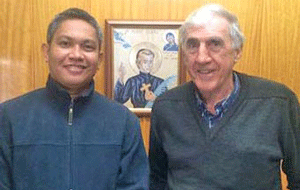 ---
Palm Sunday Rallies
The Australian Cathoilic Migrant and Refugee Office advises:
Across Australia, on Sunday 25 March 2018, people from all faith groups, community groups, and organisations will join the Palm Sunday Rally for Refugees, bringing banners and other messages of support to express their concern about the treatment of refugees and people seeking asylum.
For details of nationwide rallies, click here [Mar 24]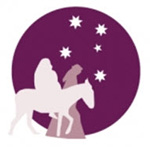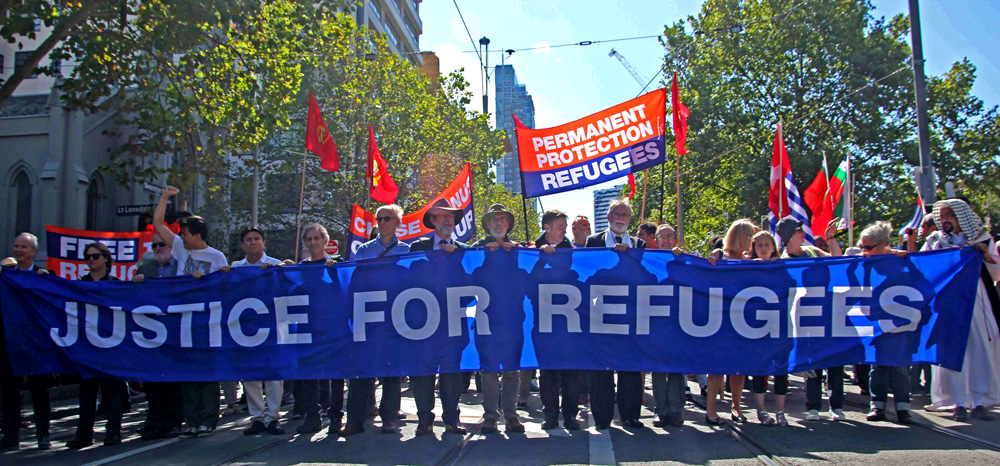 ---
Messenger Marist
Editor of NZ's Marist Messenger, Fr Kevin Head SM, is passing through Sydney en route to sabbatical studies in Italy and France.
Fr Kevin's studies will include a two-month period based in Lyon, France, when he will explore the places of Marist origins. He will be assisted by the
Options for Pilgrims resources produced at Hunters Hill for the Colin web site.
The popular Messenger has significant circulation in Australia and regularly carries articles from local Marists. Bon voyage and happy studies, Fr Kevin ! [Mar 23]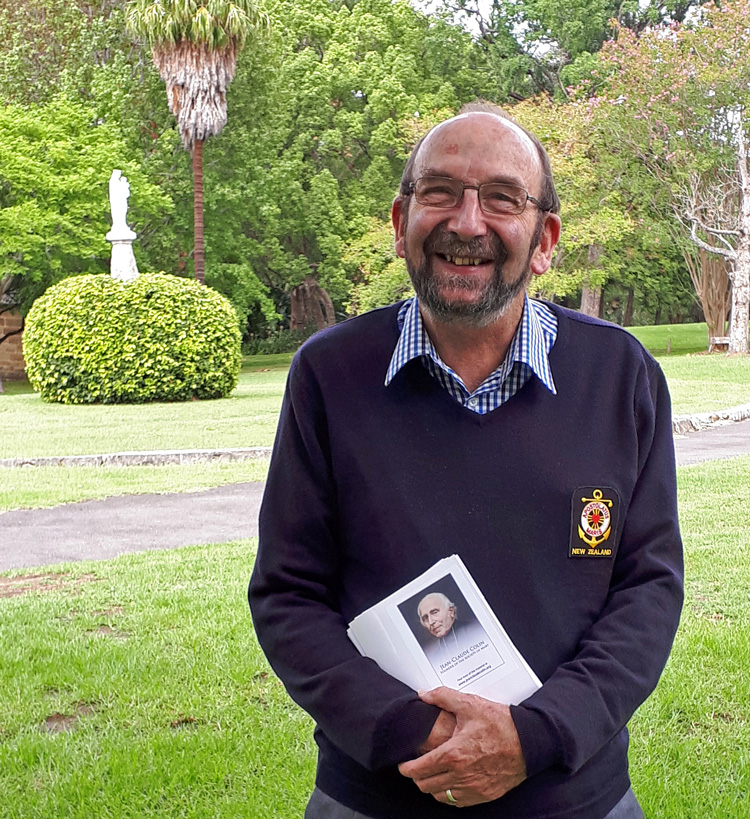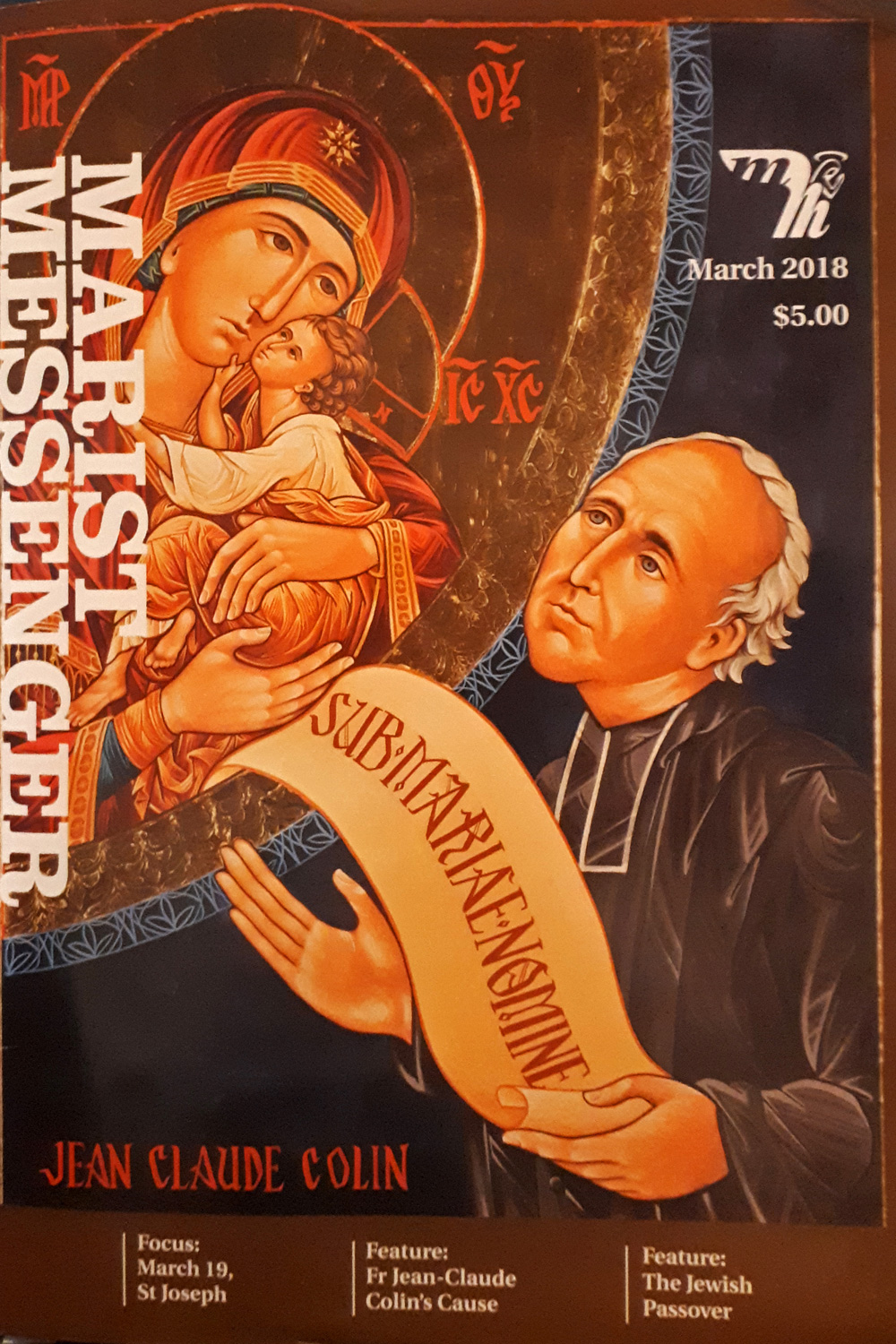 ---
General in Bougainville
After his recent Australia visit, Marist Fathers Superior-General, Fr John Larsen SM, has resumed his journeys to areas of the Oceania Province, currenttly visiting Marist communities on Buka and at Buin to the south, before moving to PNG and the communities of Kanosia and Hohola. [Mar 21]
Pictured below: Arriving at Buka airport Fr John is greeted by Frs Boniface Kevon and Wesley Manu, followed by welcoming ceremonies at Hahela and Hutjena.
---
Latest bulletins
Marist Mission Centre newsletter: Download from here.


US Province 'e-Bulletin': Members page


'SM Bulletin': Members page (includes item on Australian Extraordinary Provincial Chapter)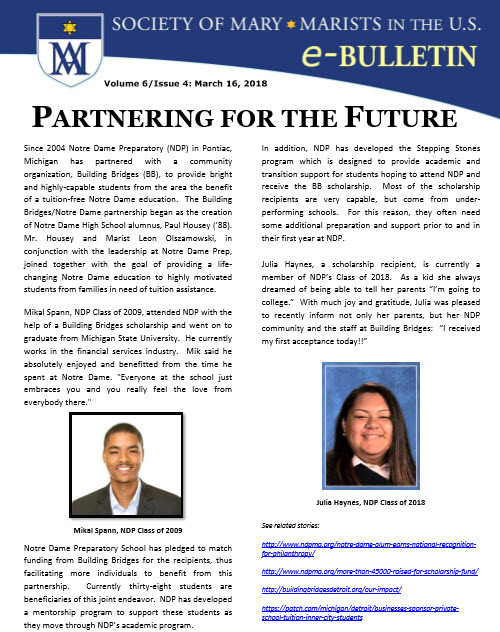 ---
St Joseph of Montbel
As the Catholic Church honours its patron and guardian, Saint Joseph, on the Mar 19 Solemnity, a little-known statue of St Joseph and the Child Jesus stands 'hidden and unknown' in the grounds of Montbel in the south of France.
Montbel lies16km to the north-east of the port city of Toulon and was one of the early formation houses of the Society of Mary. Established by Fr Jean-Claude Colin in 1852, it was closed during the government expulsion of Catholic religious in 1903.
Coming to Sydney, French Marist missionaries named a second Montbel at Hunters Hill, remembering their seminary days. Today, a third Montbel carries the name and is home for senior Marists at Hunters Hill. Happy Feast of St Joseph ! [Mar 19]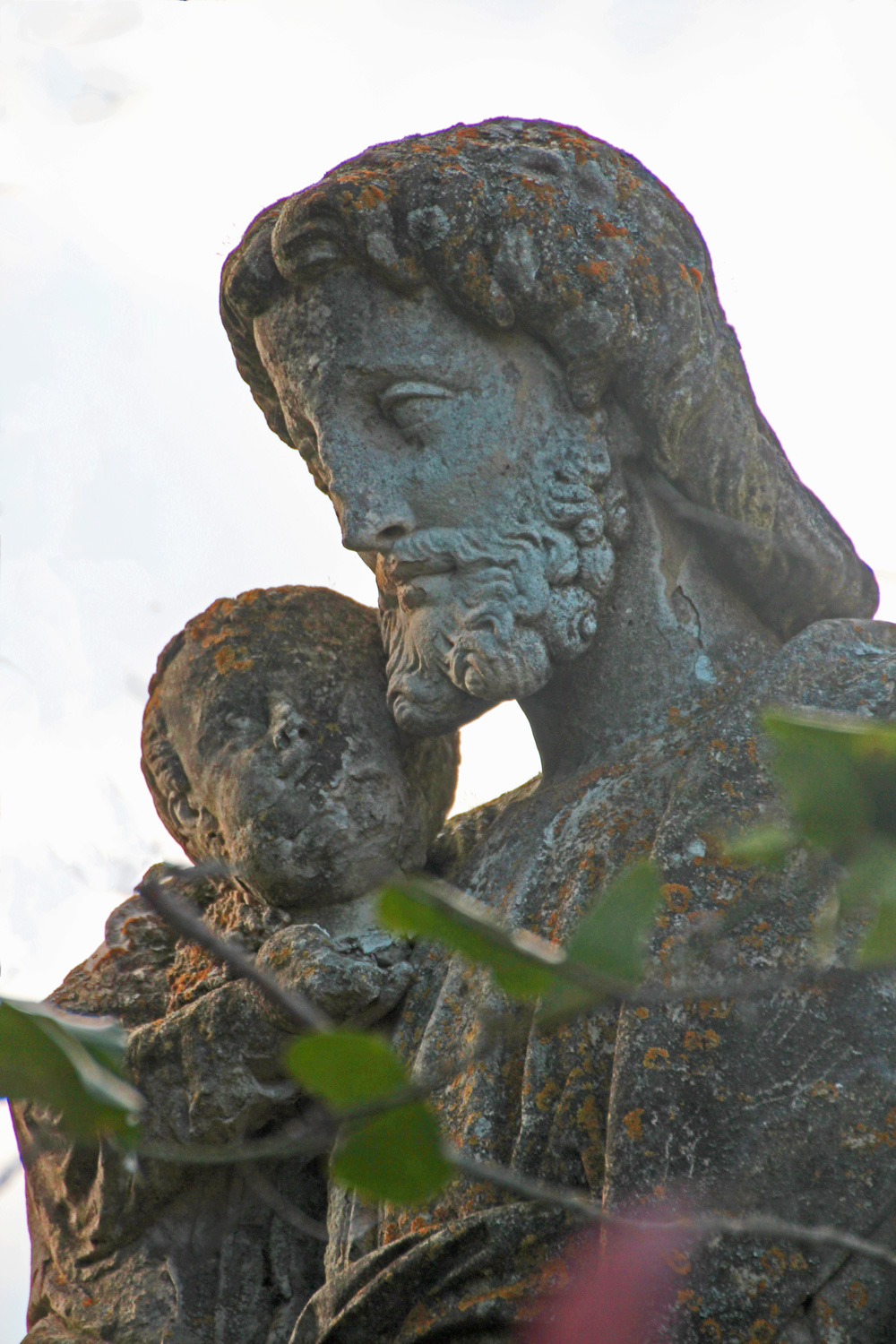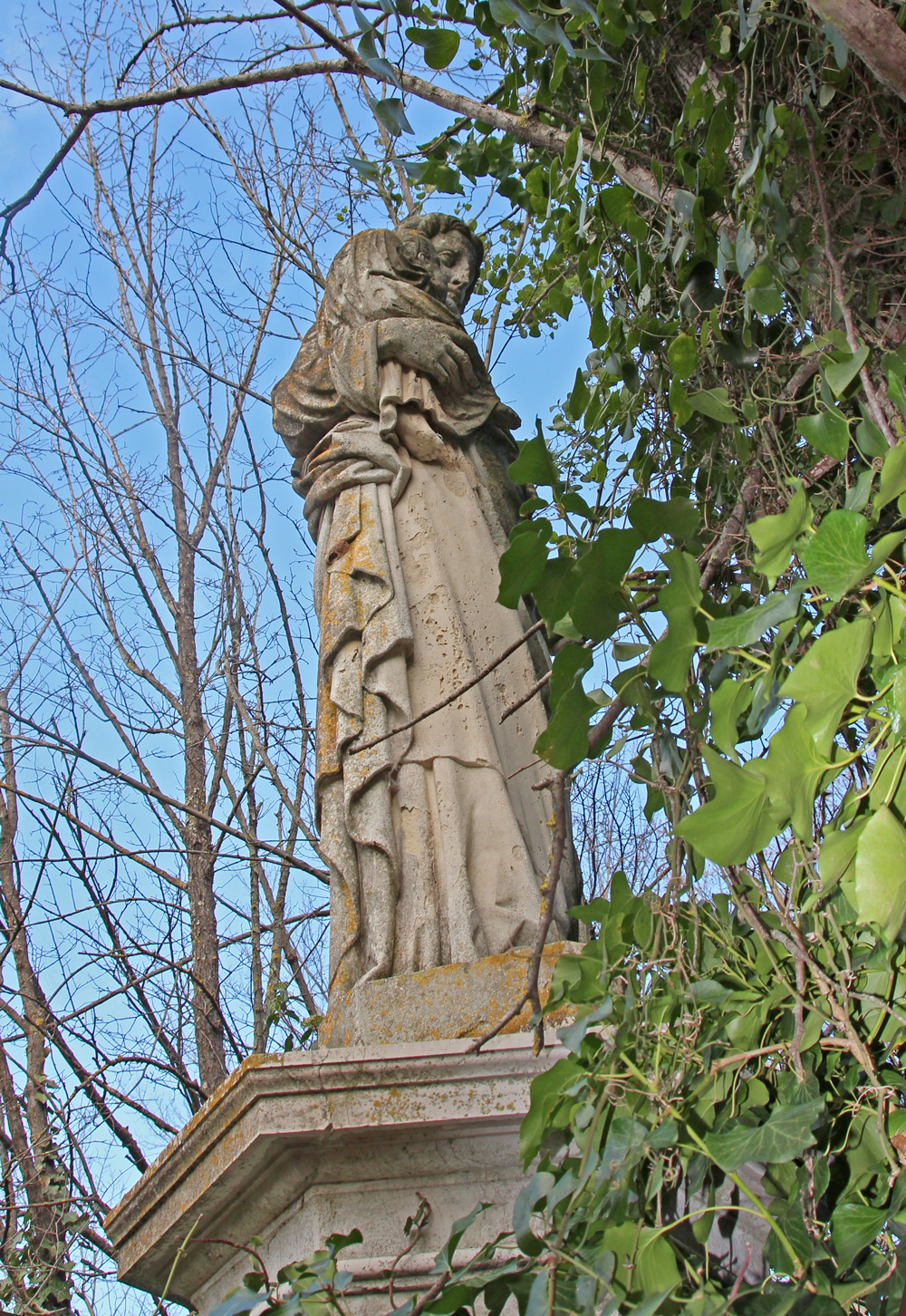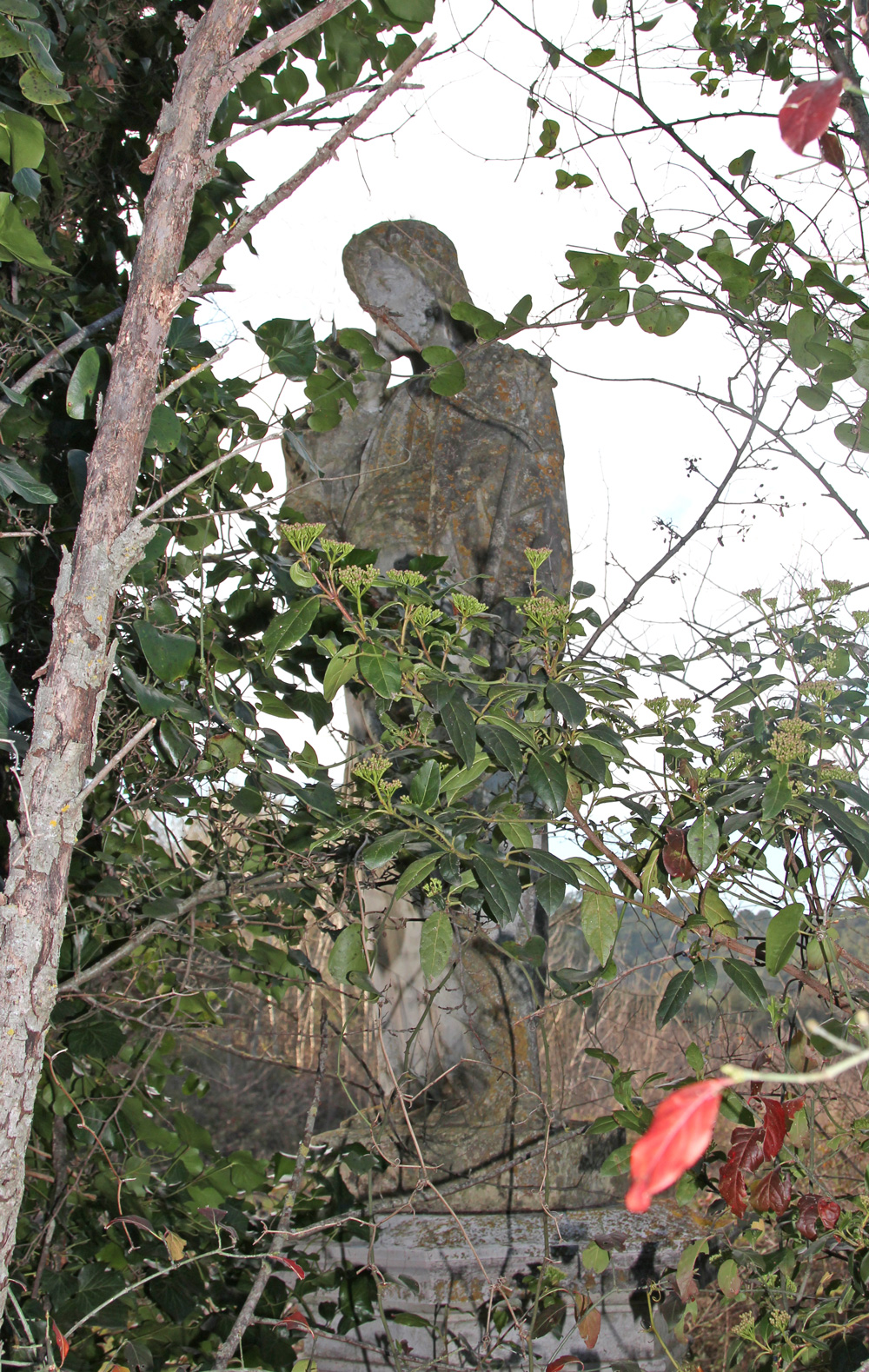 Above: St Joseph and Child in the overgrown grounds of Montbel. Below: Montbel today and after a century of neglect.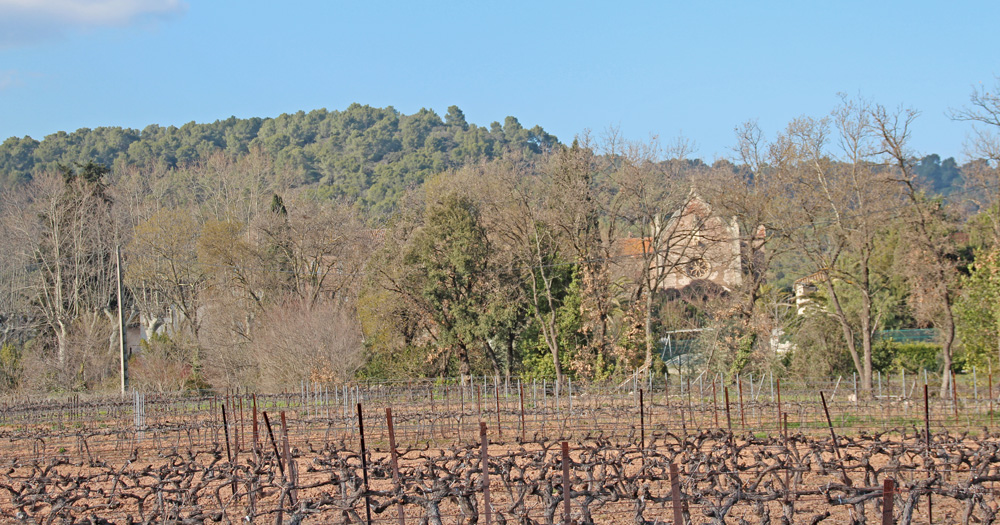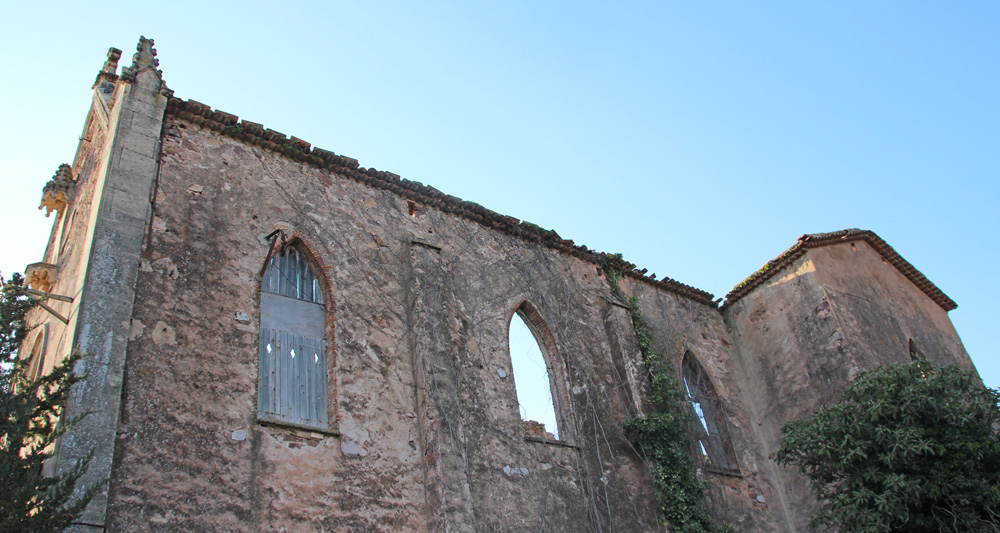 ---
Our own St Patrick
Australian Marists remember with great affection their own 'St Patrick', Fr Patrick Reynolds SM.
Fr Pat lived for forty years with Multiple Sclerosis before his death in March 2001. On the day of his funeral, the Marist Mission Centre received a bequest from the estate of benefactress, Mrs Catherine Pianto, which enabled the building of a much-needed home for orphans in Nongkhai, Thailand - and which would be named 'St Patrick's'.
In 2009 Fr Craig Larkin included Fr Pat in his book, 'Bearings', linking particular Marists to the spirit of the SM Constitutions (for the news item, click here; for the page in 'Bearings', click here then 'Control +' to enlarge). Later Fr Tony Kennedy, in a similar spirit, included Fr Pat in a series of presentations to Marist seminarians: PowerPoint click here | PDF click here
Happy Feast Day of St Patrick! [Mar 17]
Below: Memories of Fr Pat soon after priestly ordination, and the first occupants, opening, blessing of St Patrick's, Nongkhai, Thailand, in Oct 2001.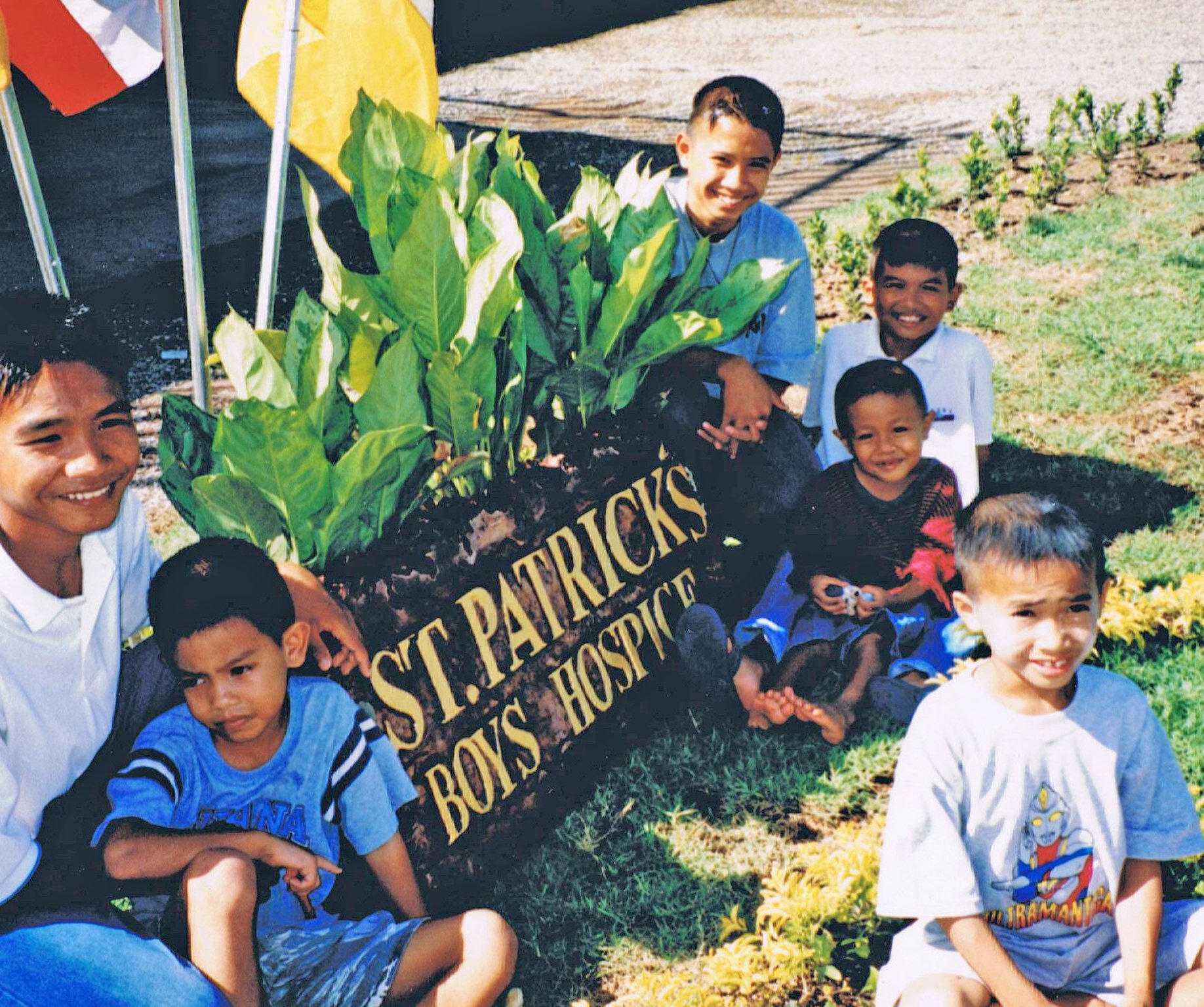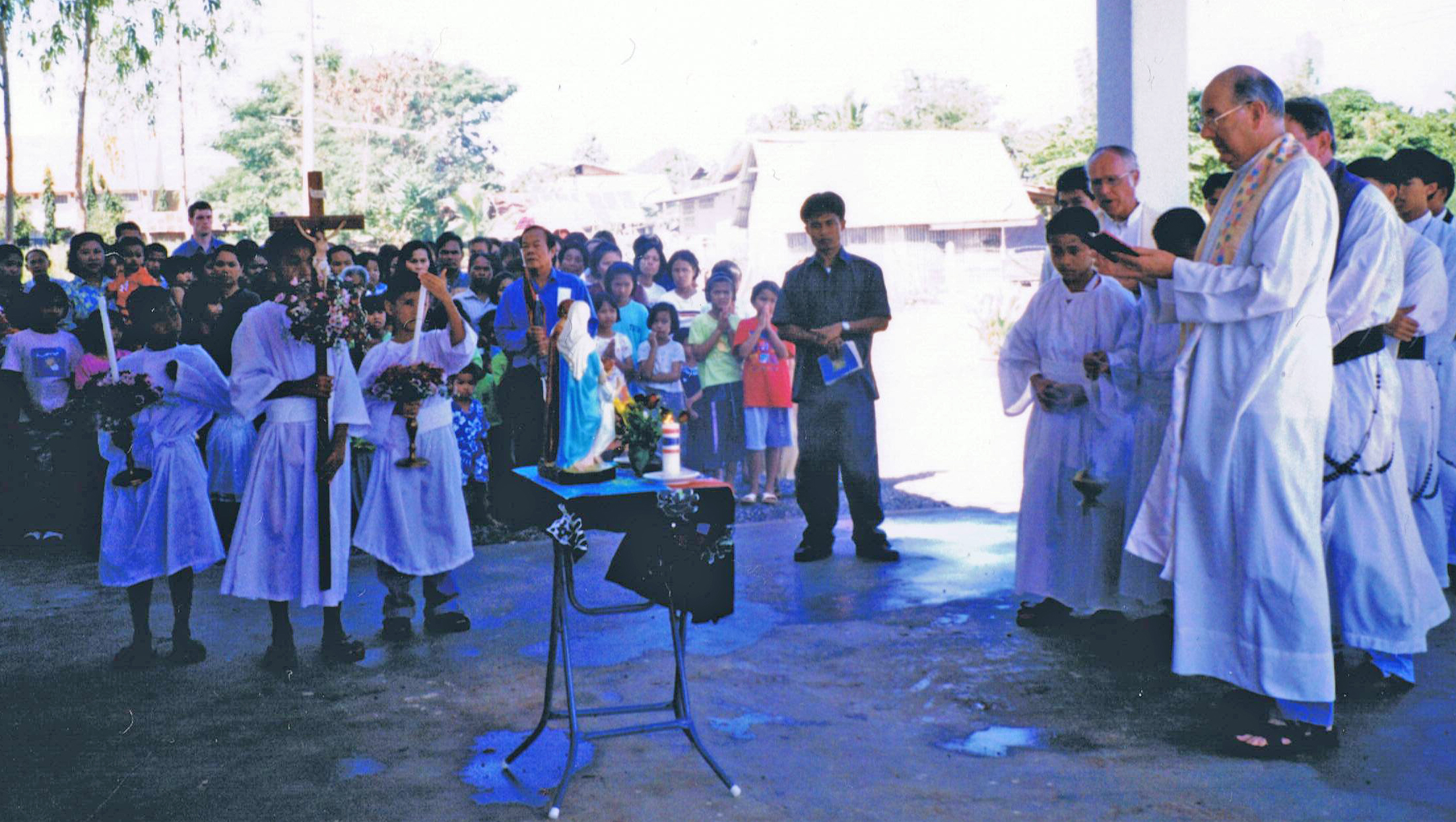 ---
Successful Chapter closes
With a Eucharistic celebration in Holy Name of Mary church, Hunters Hill, and an Act of Consecration to Mary, the members of the Extraordinary Provincial Chapter of the Marist Fathers Australian Province ended their three day gathering on Mar 15.
In his formal closing of the Chapter, provincial, Fr Bob Barber, referred to the Post-Chapter letter he would send out immediately to all members of the Australian province. (See Members page). The Eucharist followed, led by Superior-General, Fr John Larsen.
The Chapter succeeded in its primary task of setting out plans for developing appropriate governance structures furthering the mission of Mary in Australia in coming times. [Mar 15]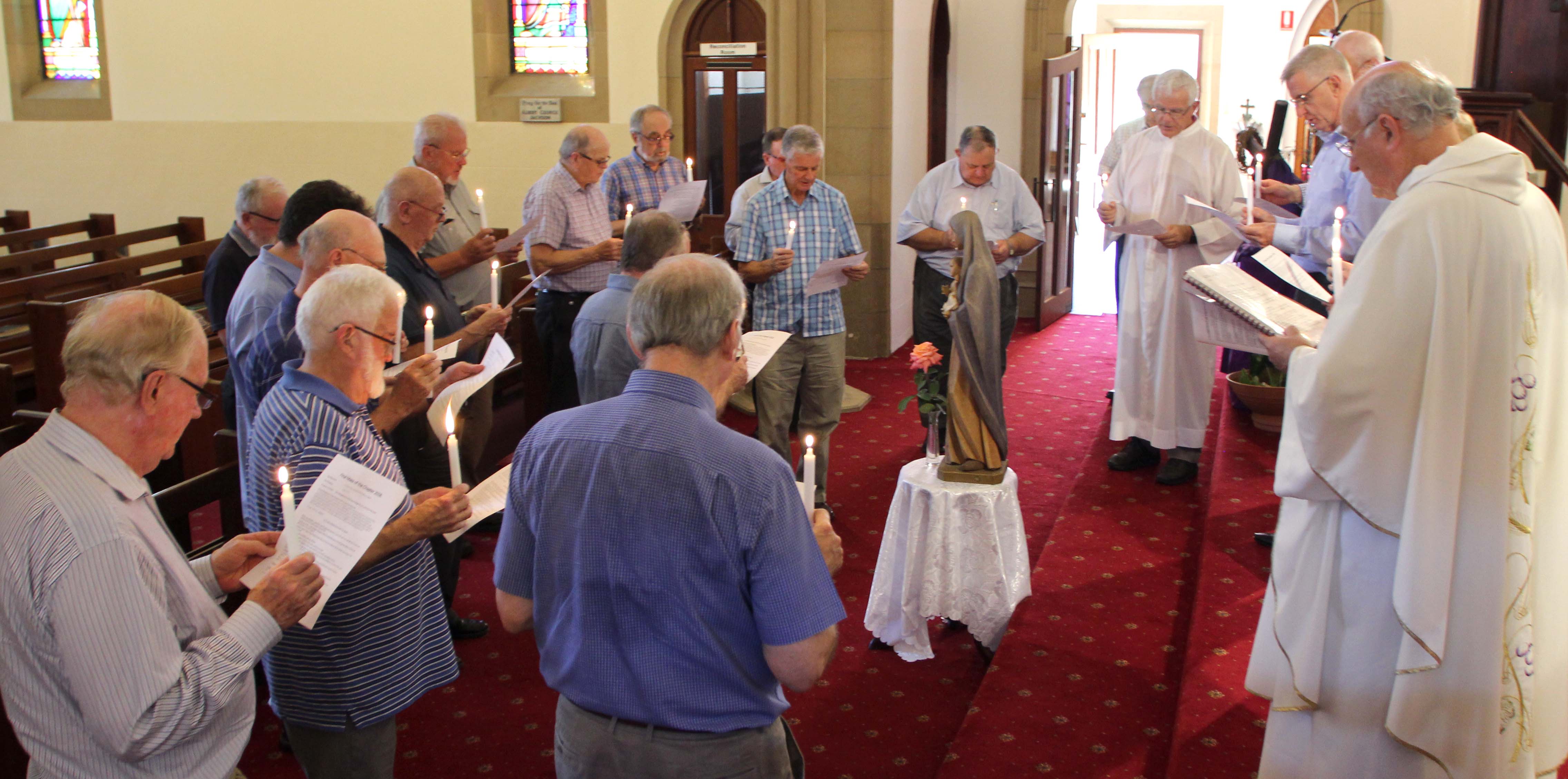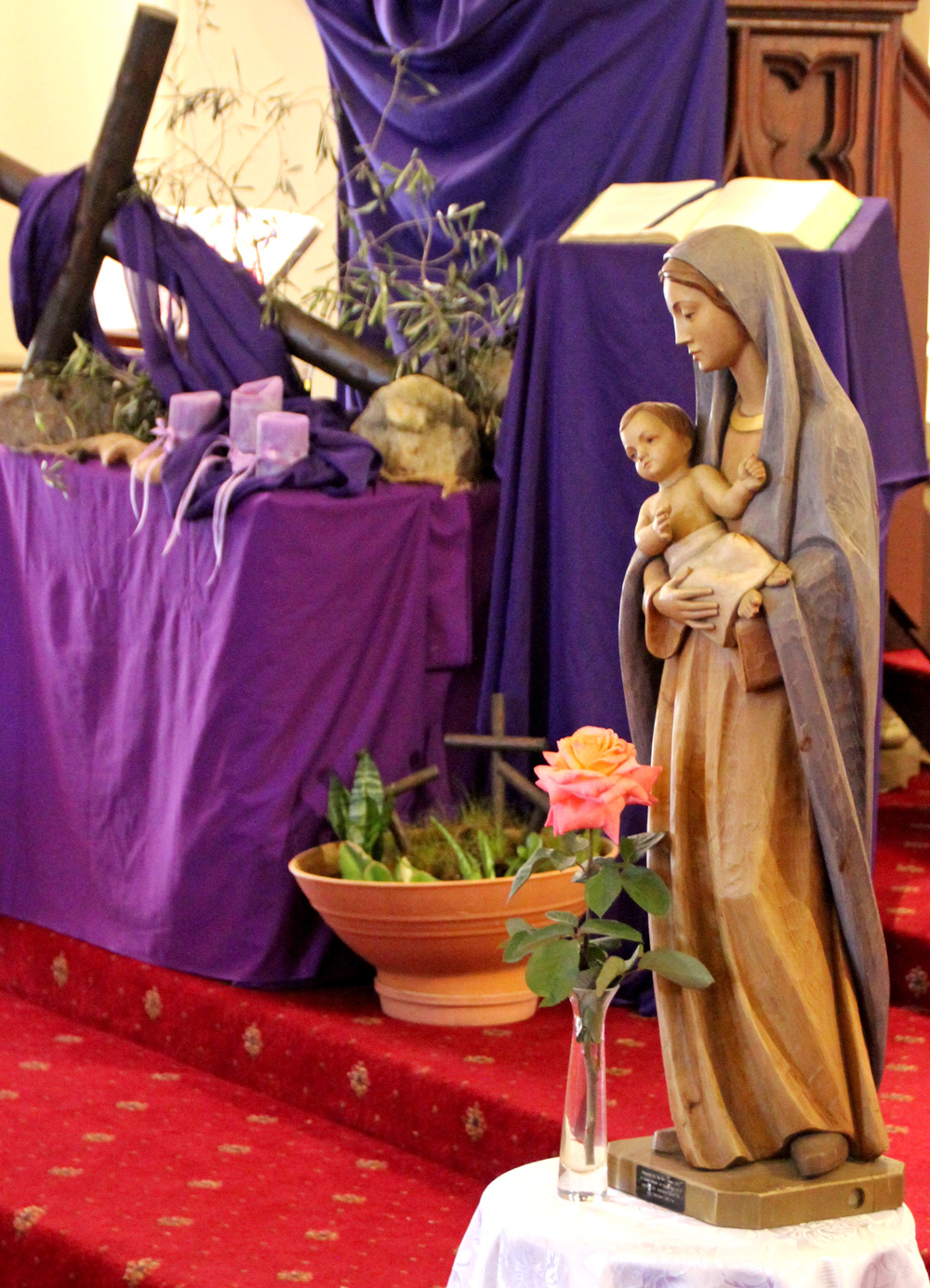 Above: Fr John Larsen leads Chapter delegates in an Act of Consecration to Mary in Holy Name of Mary church. Below: The Chapter group. Superior-General, Fr John Larsen, is seated in the front centre, with provincal, Fr Bob Barber, and Chapter president, Fr Paul Sullivan, on either side. | Fr John Larsen during the closing Eucharist | Provincial, Fr Bob Barber, formally closing the Chapter | Marist International Theologate leader, Fr Tony Kennedy, gives an update on formation matters.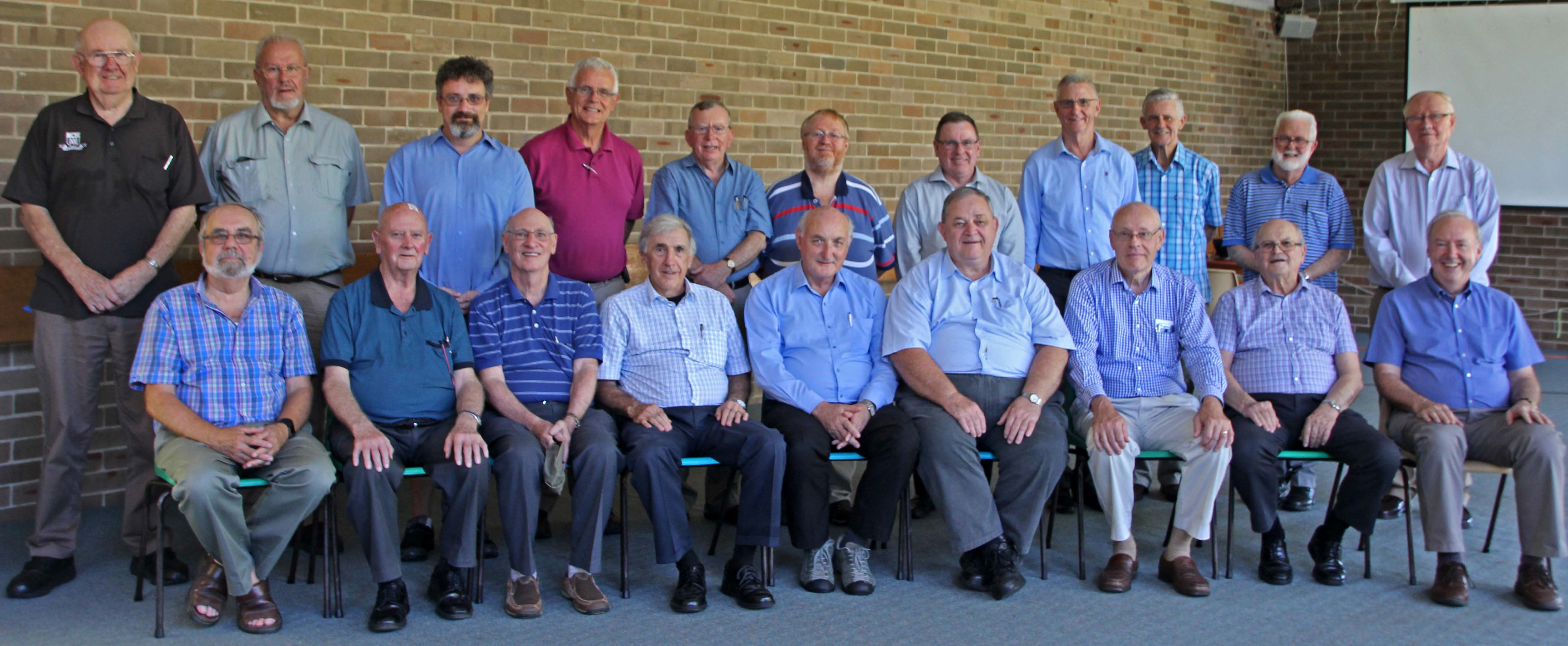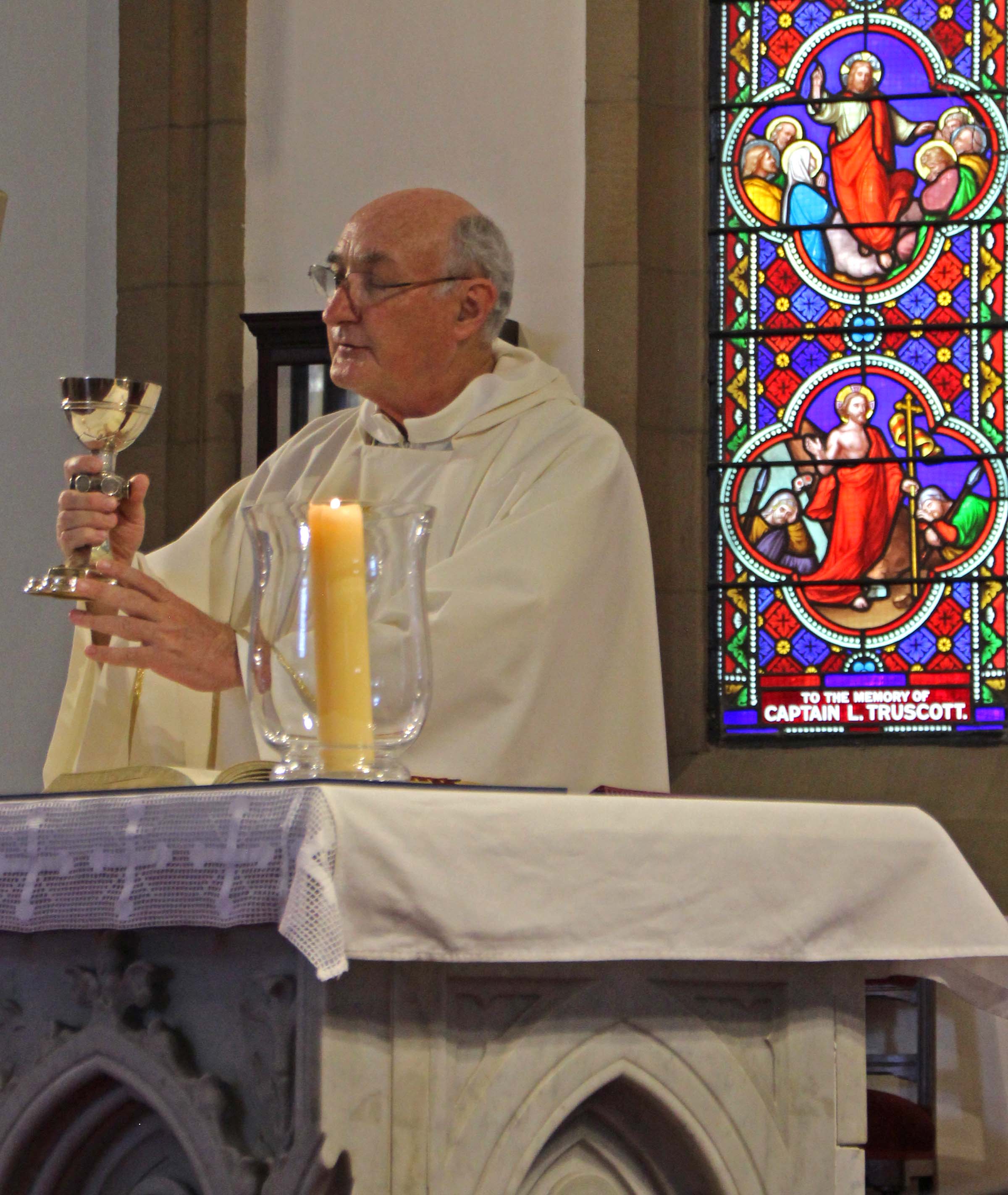 ---
Chapter under way
An Extraordinary Provincial Chapter of the Marist Fathers' Australian Province commenced on Mar 13.
The Chapter was opened by provincial, Fr Bob Barber, and then addressed by visiting Superior-General, Fr John Larsen, who spoke of Mary at Cana as a model of Marist leadership especially in situations of difficulty. (See Members page).
Main task of the Chapter is to address future needs and directions of governance for Australian Marists. The three-day gathering is being held at Hunters Hill, NSW. [Mar 13]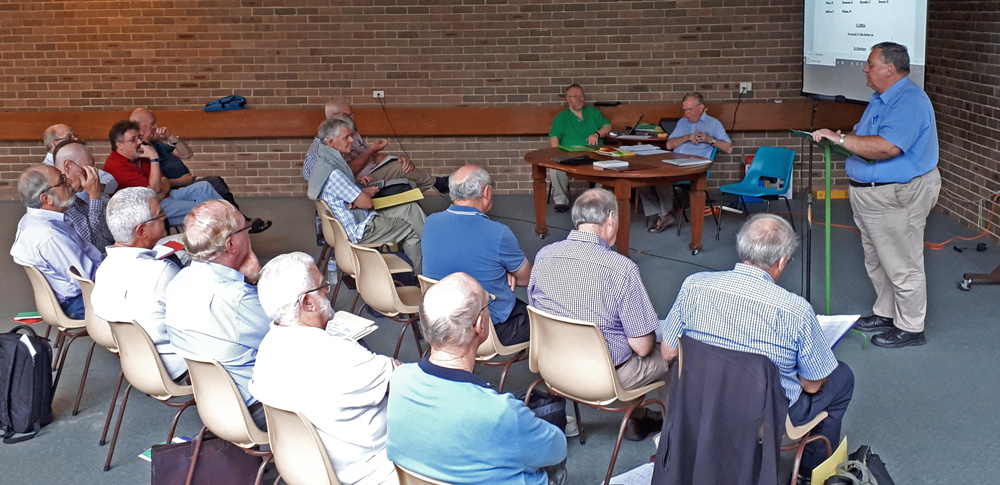 Above: Fr Bob Barber opens the Chapter. | Fr John Larsen addresses the group. Below: Opening liturgy of the Holy Spirit in the chapel of Montbel.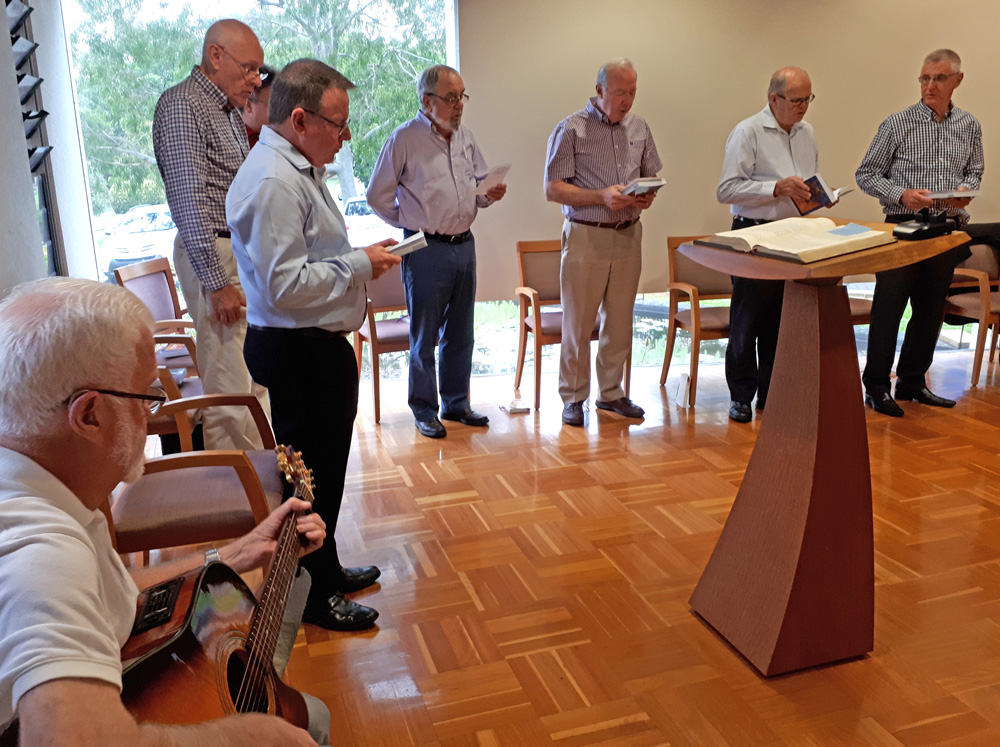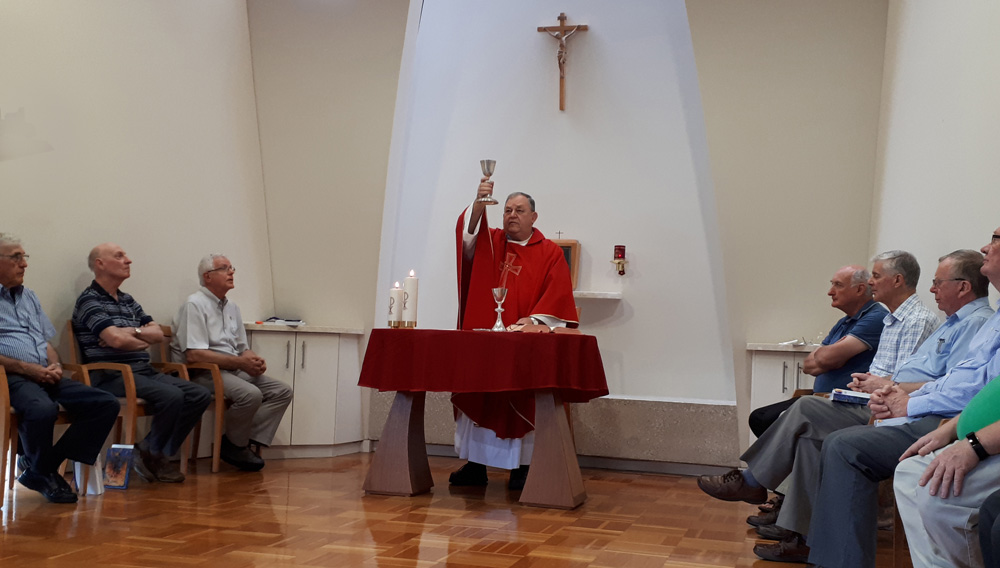 Below: The Chapter in a session of prayer. | Chapter president, Fr Paul Sullivan.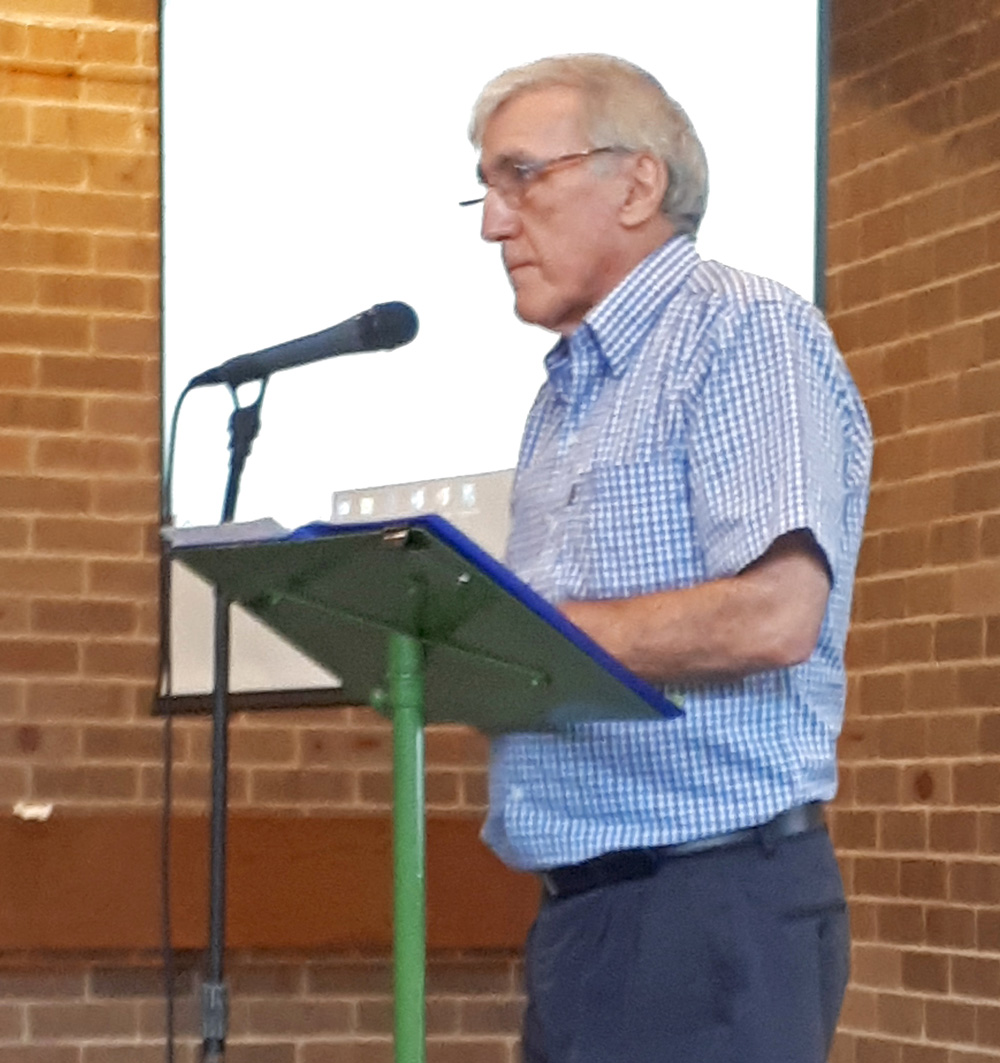 ---
Courtyard cakes
The courtyard of Sydney's city-centre shrine of St Patrick's was the venue on Mar 11 for Wilai Foundation's 'Cake and Plant Sale' supporting stateless children.
In the spirit of Laetare Sunday, St Pat's patrons were encouraged to spend up and enjoy their purchases of cakes and plants.
Click here to go to Wilai Foundation's new web site for more about Wilai and fellow stateless children of the world.. and how we can help. [Mar 12]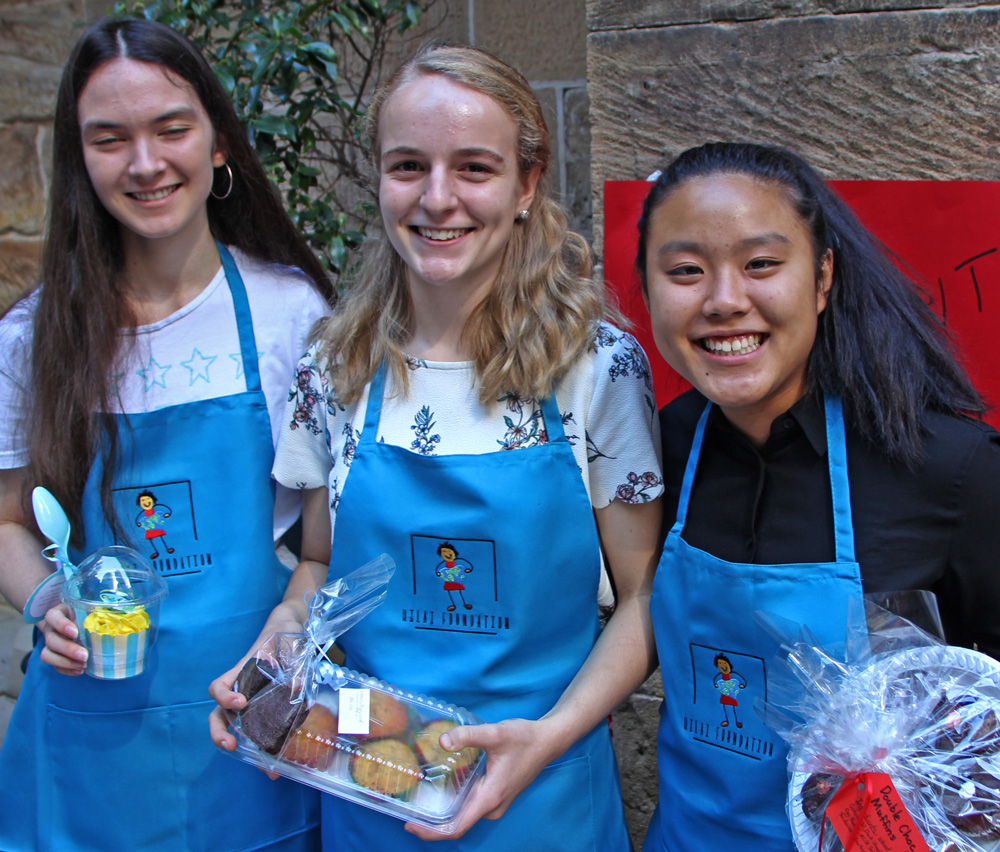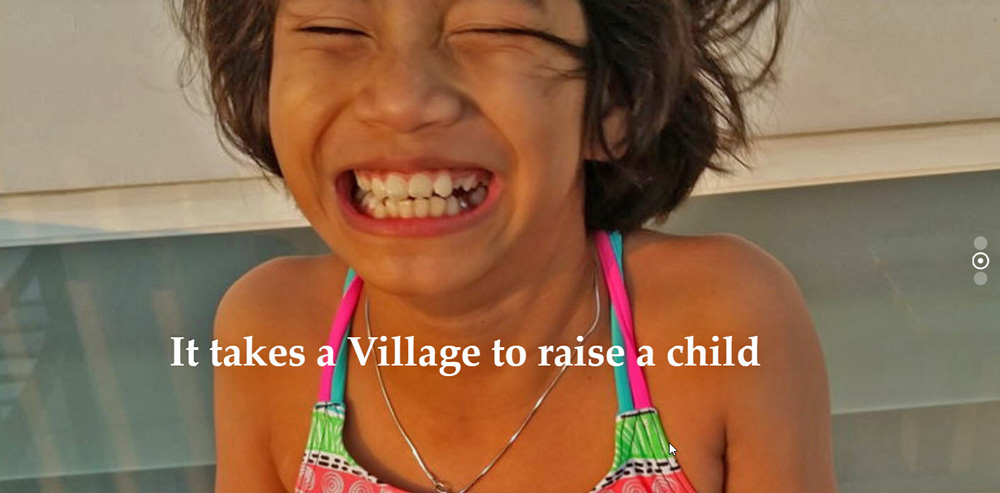 ---
'Br Mondo' remembered at Villa
Marists of the Villa Maria community, Hunters Hill, are amongst those remembering Br Eliseo Eremodo Nadaku SM (pron: 'Erimondo') who died in Fiji on Mar 09 at the Home of Compassion, Suva..
Br Erimodo was a member of the 2012 'Spirituality & Lifestyle' program conducted for Oceanian and Asian Marists.
He is pictured below as Australian Marists remember him. For a profile of his life, click here. May he rest in peace. [Mar 12]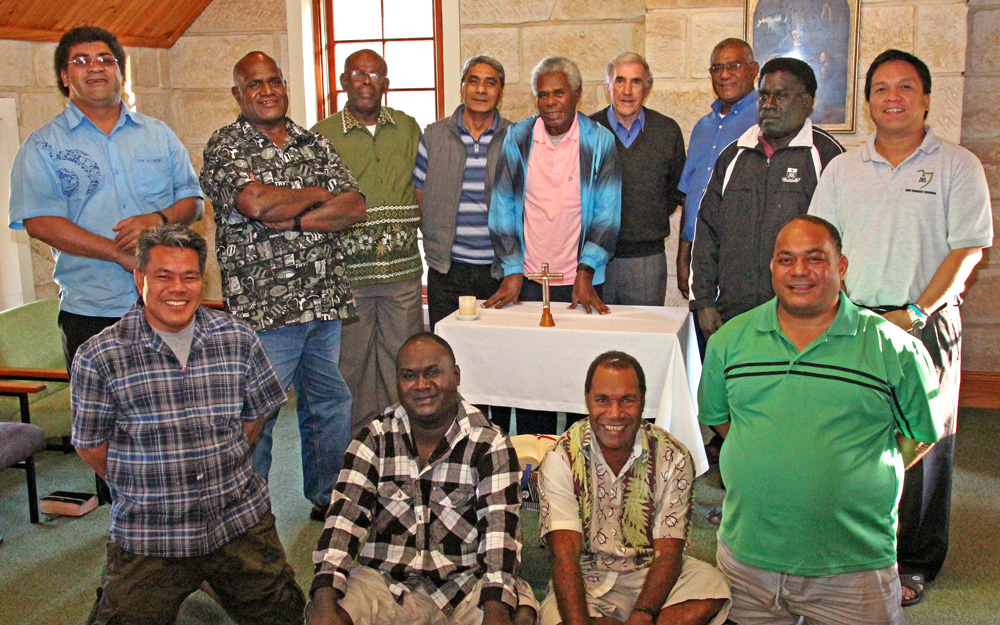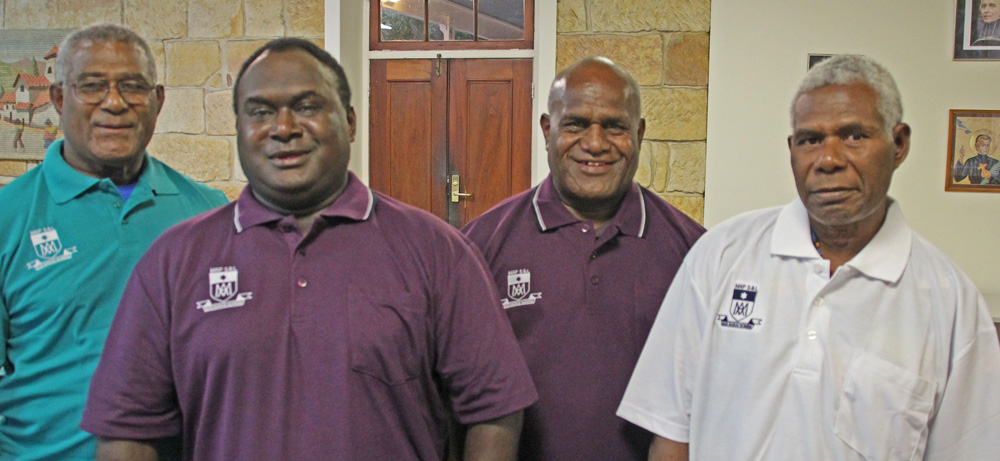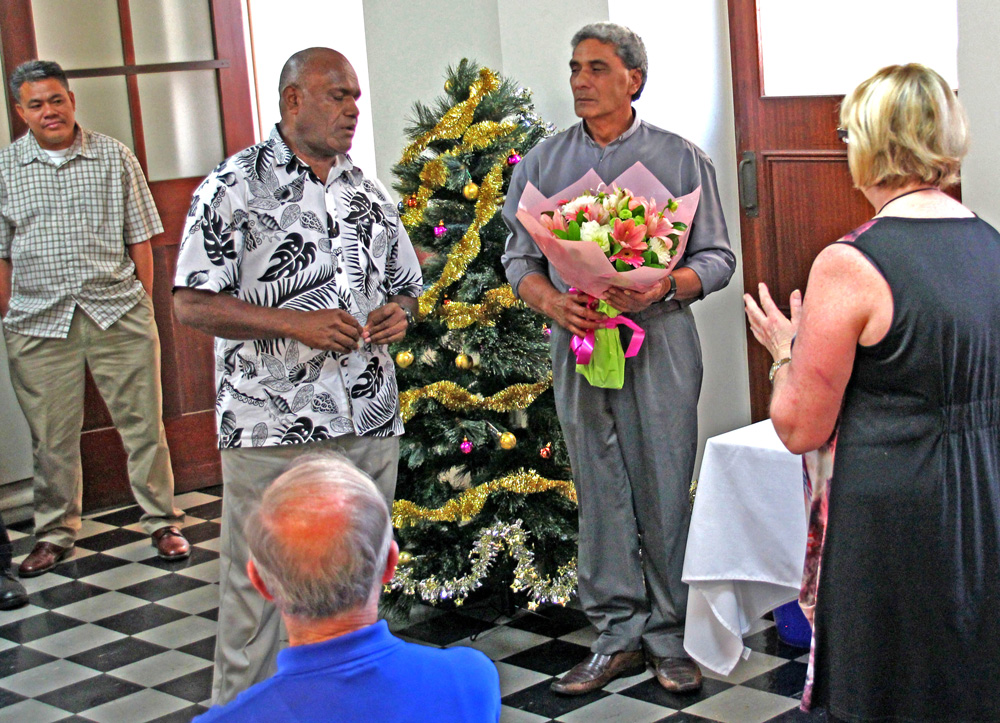 ---
Montbel music
Residents and friends of Maryvale/Montbel Marist retirement community, Hunters Hill, were entertained on Mar 09 by talented musicians from nearby St Joseph's College.
Harry Rice-Rickman, James Boyd-Hoare and Lewis Kennedy were accompanied my Lewis' father (and Joey's music staffer), Tim Kennedy, entertaining an appreciative Marist audience with a mix of fine classical and modern pieces and songs. Thank you, lads! [Mar 10]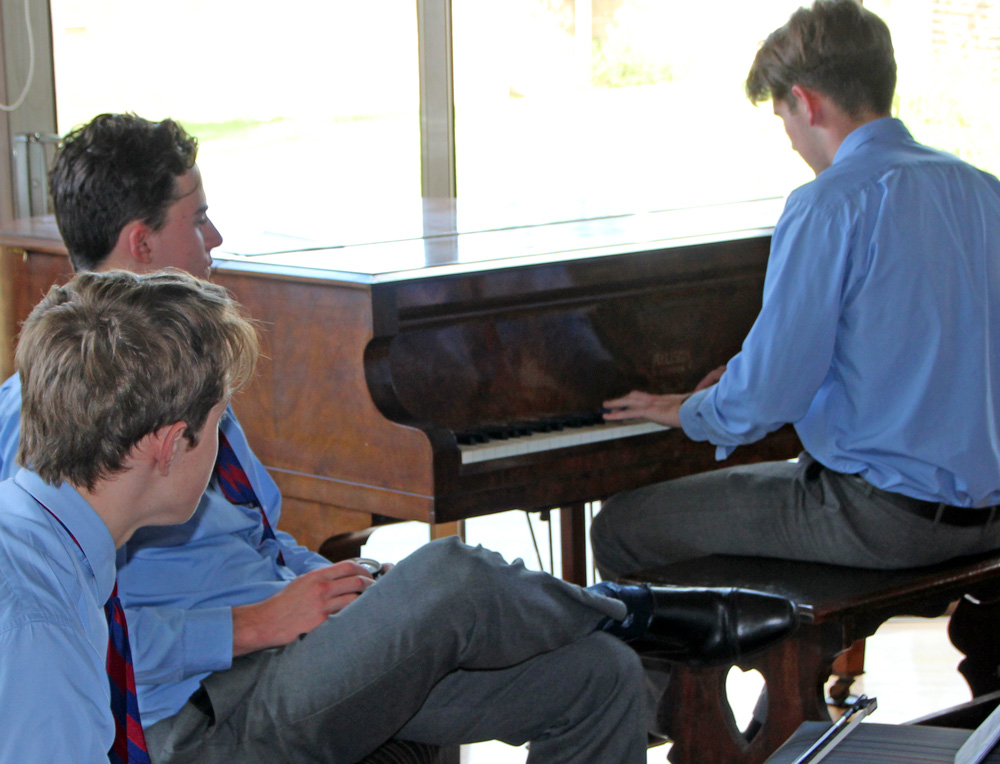 ---
SM Bulletin
See Members page. This issue features the ordination of Bishop Paul Martin. [Mar 10]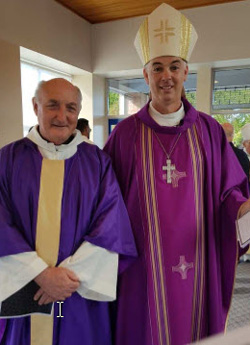 ---
Encouragement
On Mar 09, 1822, the Marist pioneers received a letter of encouragement from Pope Pius VII, a letter of encouragement..
On behalf of his fellow aspirants, Marist Founder, Jean-Claude Colin, had been hard at work doing the groundwork for the eventual approval of the Society of Mary.
Whilst Pope Pius' letter was not an official approval, nevertheless is came as a boost to the spirits of the early Marists, making Mar 09 a special date in the Marist calendar. (See below) To test your Latin, click on the document below. [Mar 09]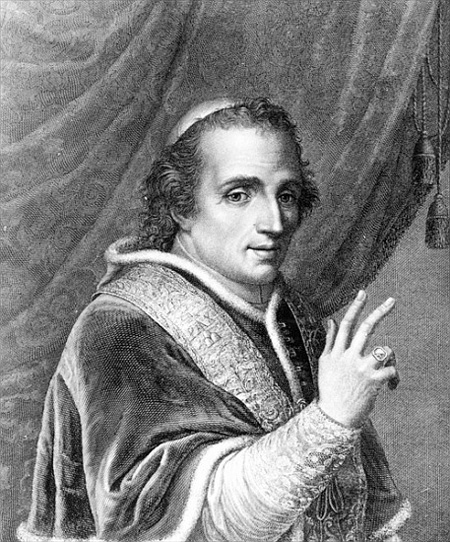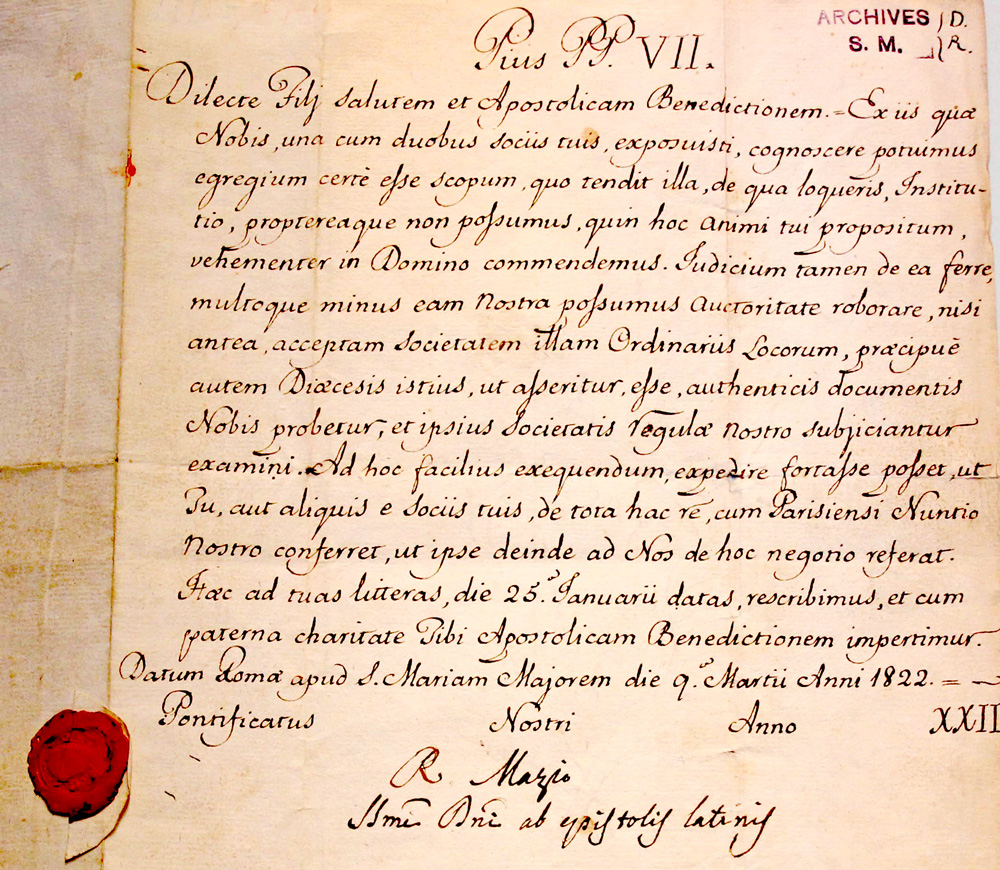 ---
Representing us
Chaplain of St John's College, Woodlawn, NSW, Fr Paul Pidcock SM represented the Australian province of the Marist Fathers at the recent episcopal ordination of Bishop Paul Martin as bishop of Christchurch, NZ. Fr Paul is pictured below with Bishop Paul, and with Fr Chris Skinner and NZ provincial, Fr David Kennerly, and with Australian seminarian, Hayden Kennedy.
Bishop Paul was bursar-general of the Society of Mary prior to his nomination as bishop. Christchurch is lucky to have him! [Mar 09]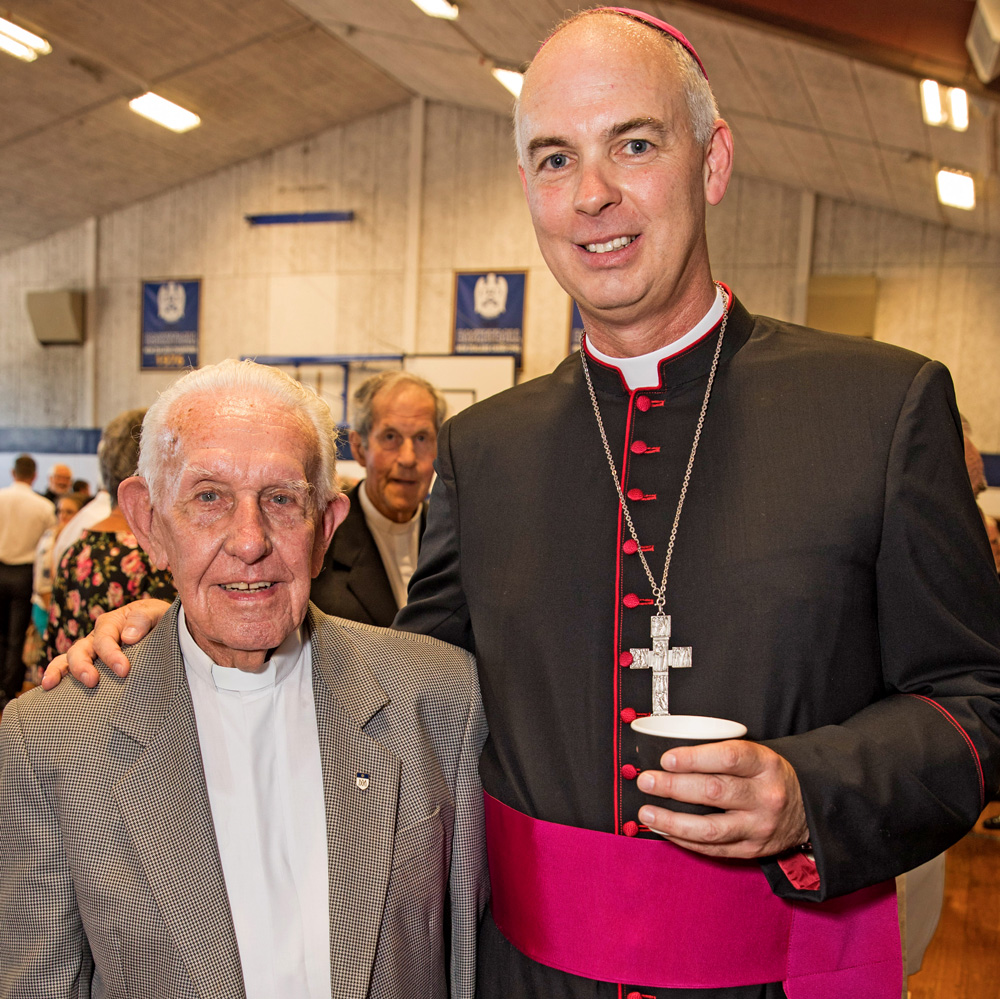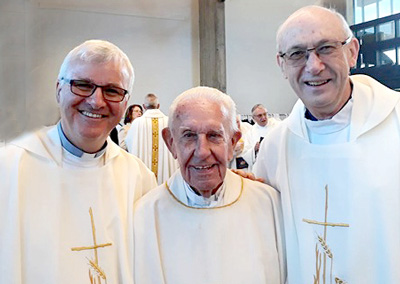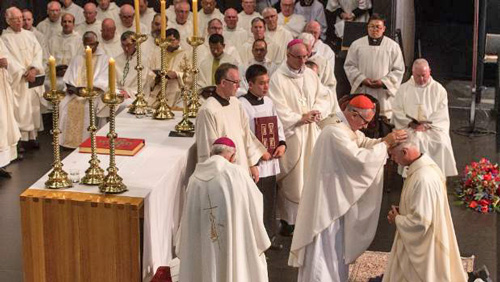 ---
Exploring charism and culture
Fifteen staff members of three colleges founded by the Marist Fathers gathered this week at Villa Maria monastery, Hunters Hill, NSW, for an immersion in Marist charism and culture.
Selected from all areas of the school staffs (teaching, administration and support) the group received input from Marist Family members reflecting on Marist history, values and spirit. The four-day workshop also included historical tours and interviews with senior Marists.
The Marist Charism & Culture 'immersion week' is part of a series for participating colleges. This week representatives came from St John's College, Lismore, Holy Spirit College, Bellambi, and Marist Regional College, Burnie Tas. Later 'immersions' will include as well Marist Sisters' College, Woolwich, NSW and Cerdon College, Merrylands, NSW. [Mar 08]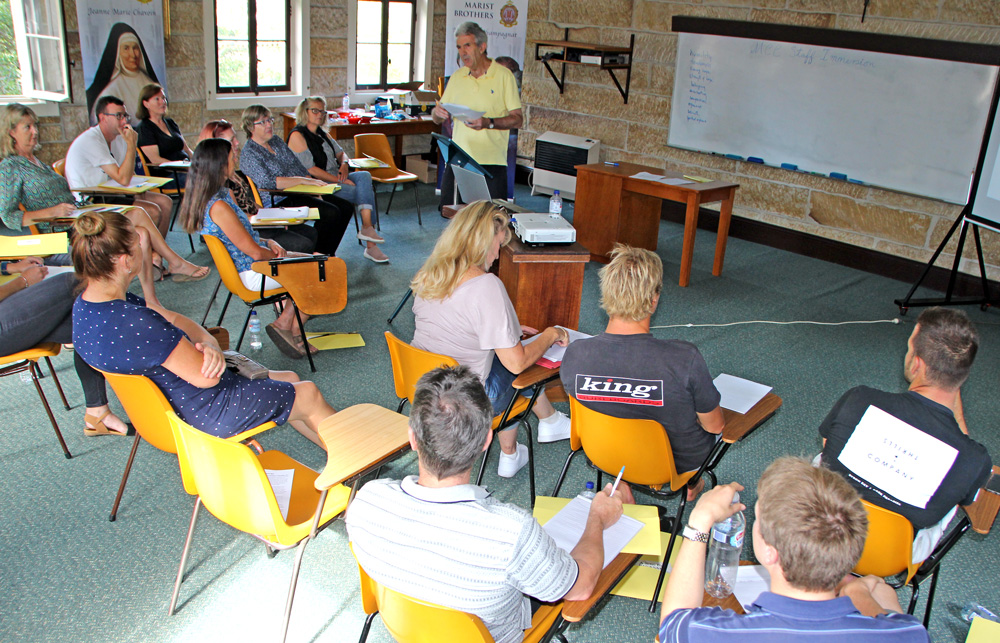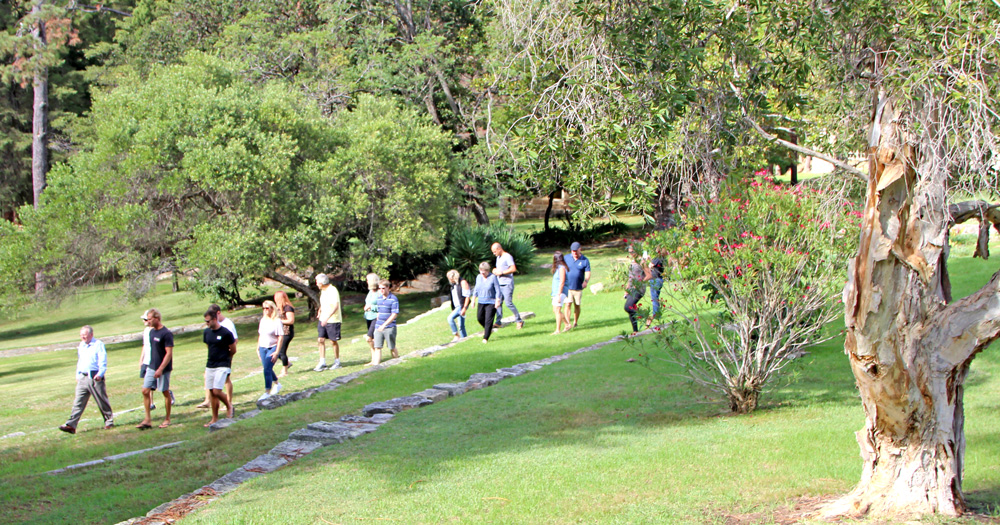 Above: Introduction from MCC leader, Glenn Roff | Historian, Fr Peter McMurrich SM, leads the MCC group on a tour of Villa Maria monastery and environs.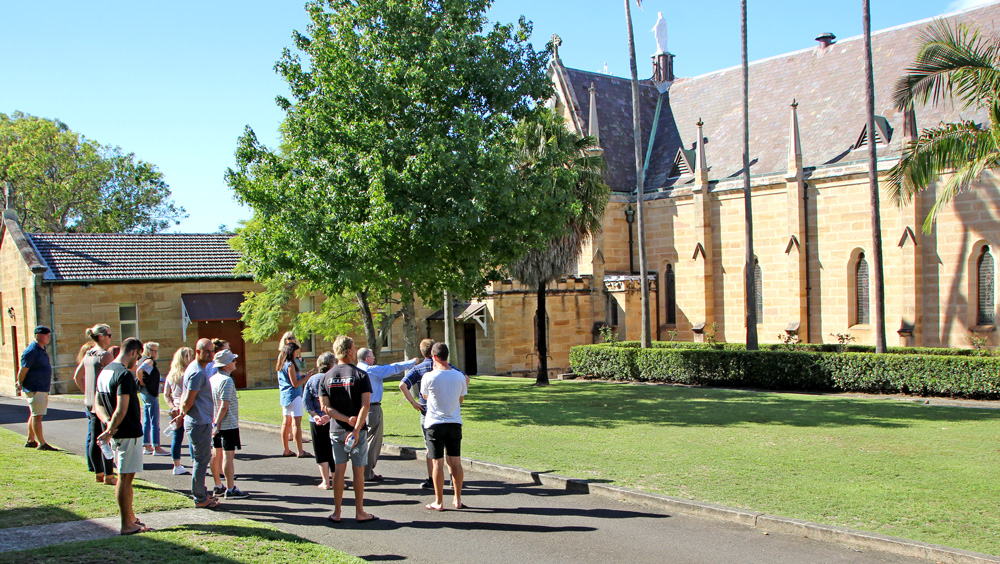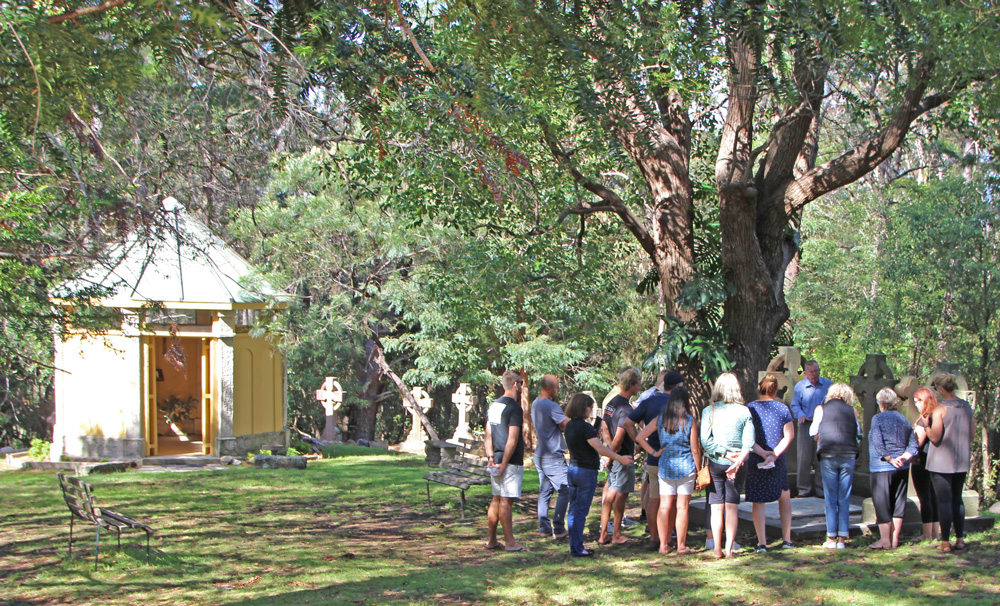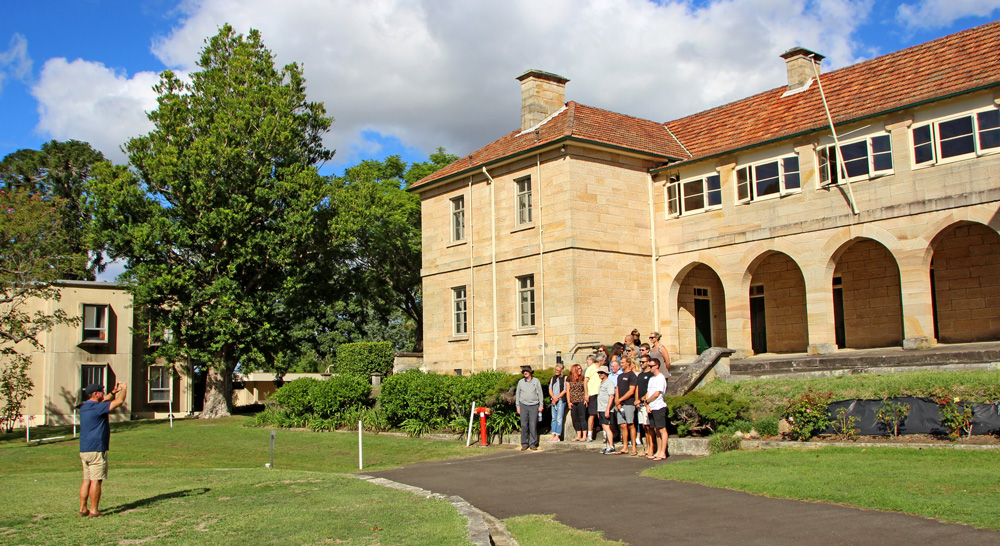 Below: A feature of the MCC experience is dialogue and sharing of memories by senior and other Marists.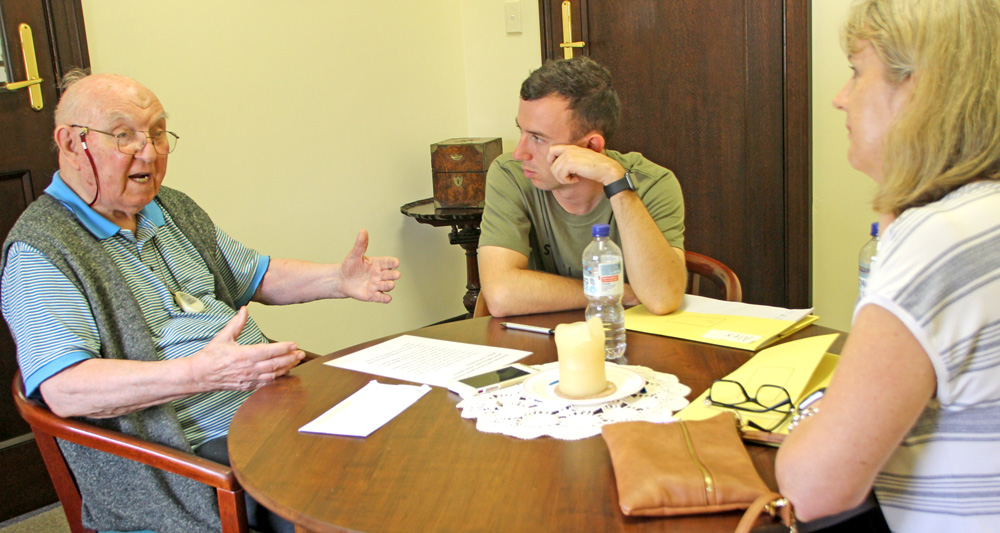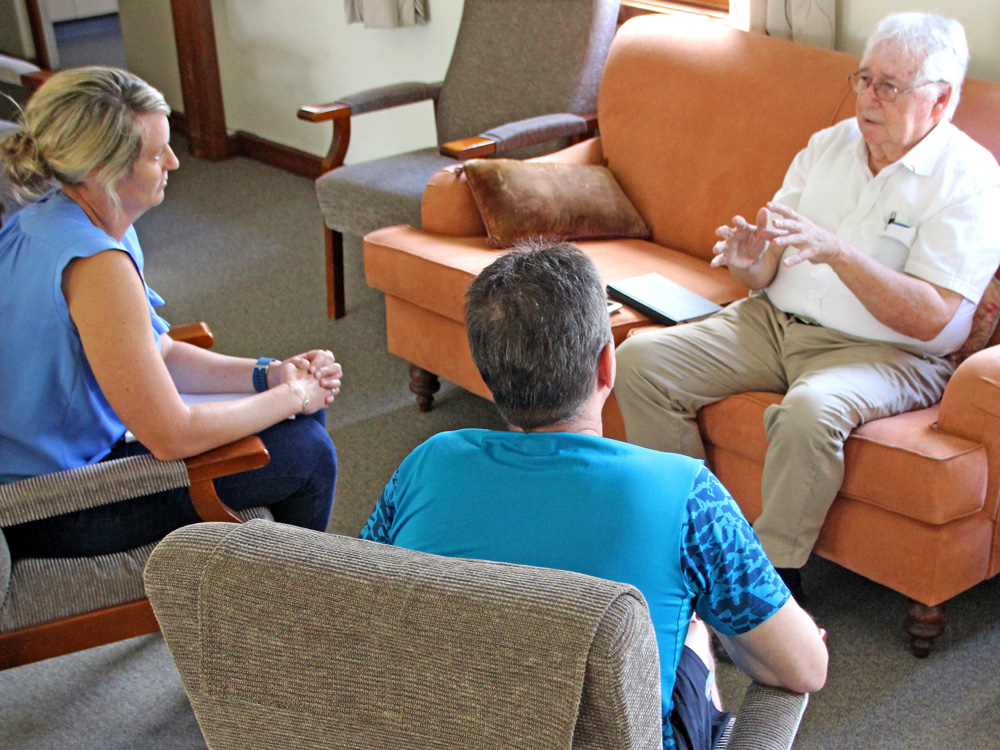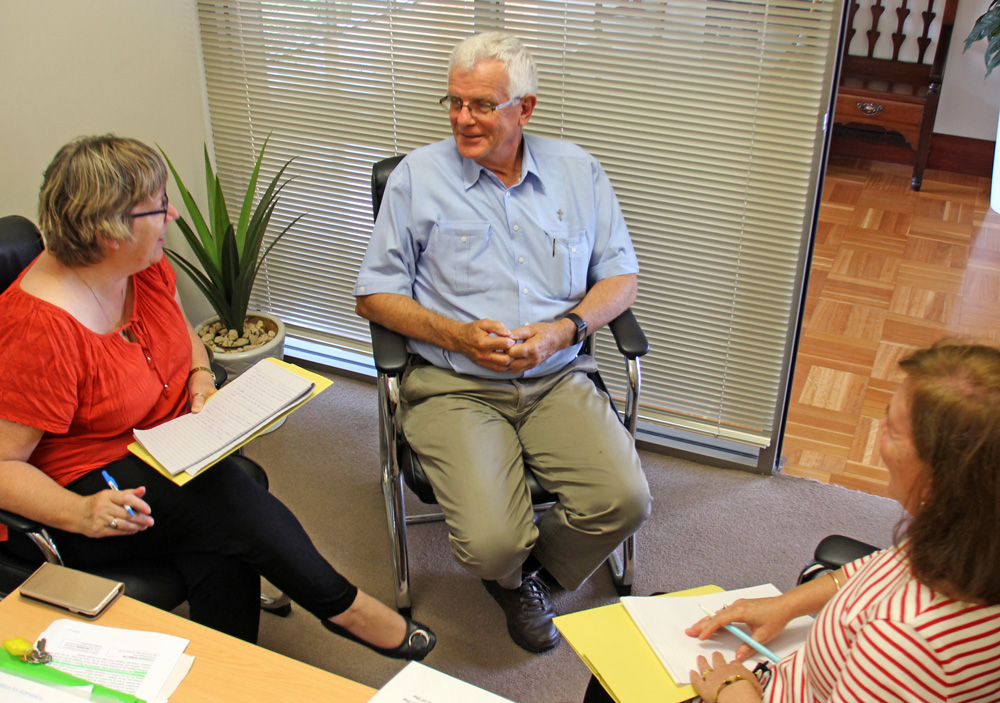 ---
The weekend at St Pat's
March 10 and 11 will see two events at St Patrick's, Church Hill, Sydney, of special interset to Marist Laity and Wilai supporters.
On Saturday (Mar 10), Marist Laity Australia is holding its regular reflection day (10 am to 2.30 pm) to be led by Brother Graham Neist FMS. Click here for details.
On Sunday (Mar 11), there will be a 'Cakes & Plants' sale (8.30 am to 4.00 pm), benefiting the Wilai Foundation, supporting stateless children. Click here for Wilai Foundation.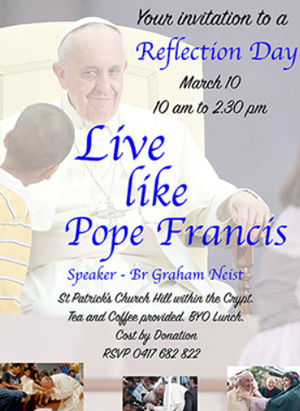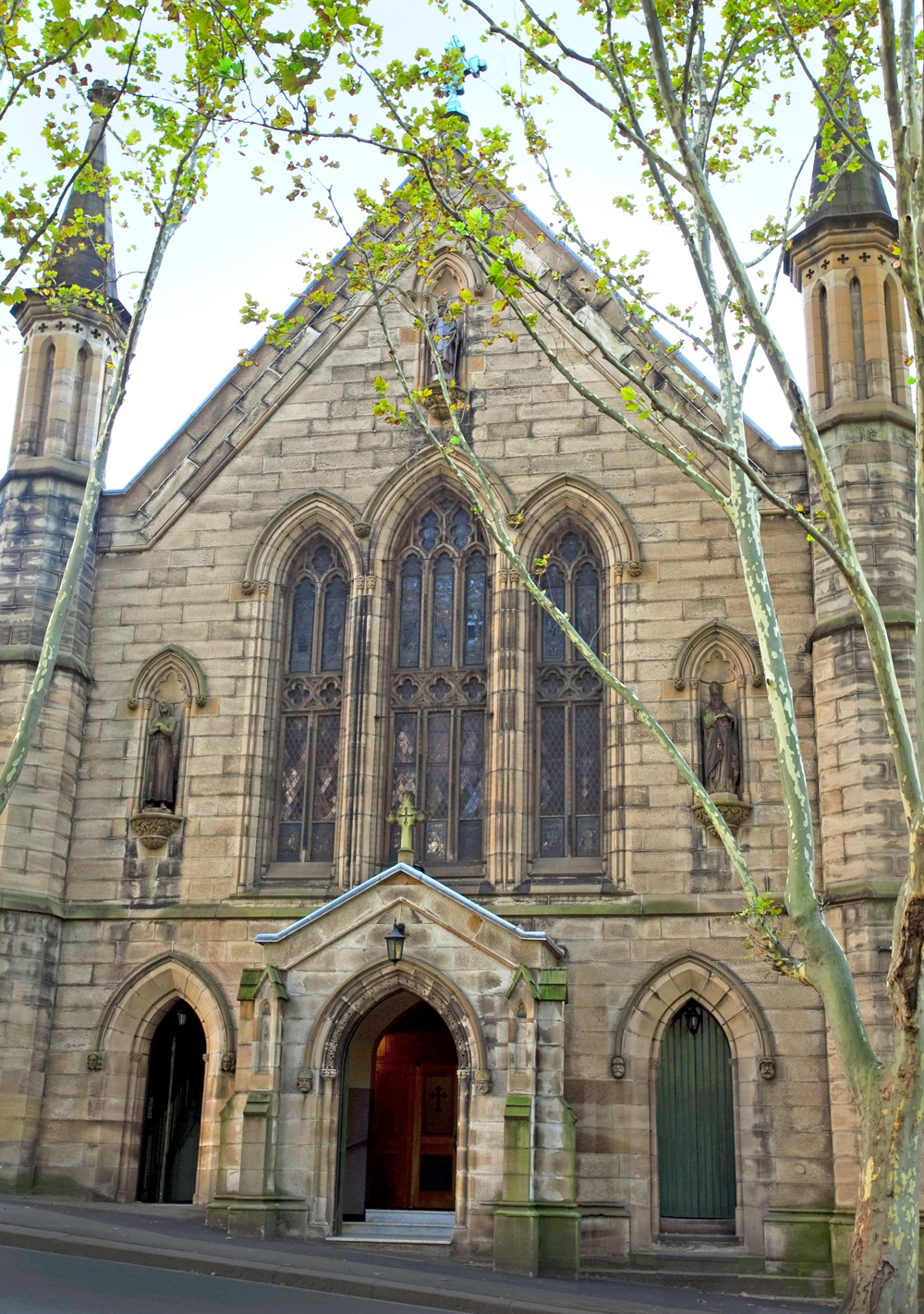 ---
Hannah Bennett update
In a letter sent to every member of the Society of Mary in late 2017, confrères were invited to pray for the healing, through the intercession of Jean-Claude Colin, of Hannah Bennett, diagnosed at age 20 with Multiple Sclerosis.
From Sydney, comes this update, on behalf of Hannah and her family:
Thank you for your prayers for the healing of Hannah.
Multiple Sclerosis in Hannah has created lesions in her spine and brain, causing severe pain in her hands, arms, legs and lower back. She is receiving treatment from MS specialists and a pain clinic, hoping that the pains may pass in coming months.
We continue to pray through the intercession of Fr Colin that the Lord's grace will support and heal Hannah in her journey.
Hannah's father, Mark Bennett, has described his daughter's treatment as 'a work in progress', like the Cause of Fr Colin.
Hannah herself says: 'I'm so honoured to be protected under the prayers of you all. It gives me such hope and strength. Please pass on my very special thanks to all the Marist family who are praying for me'.
Download the update: English | Dutch | French | German | Italian | Portuguese | Spanish
Download a bookmark prayer for yourself and friends: Click here [Mar 06]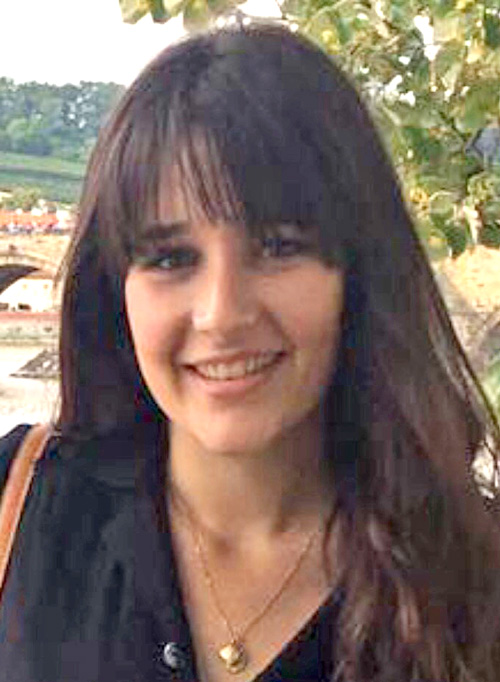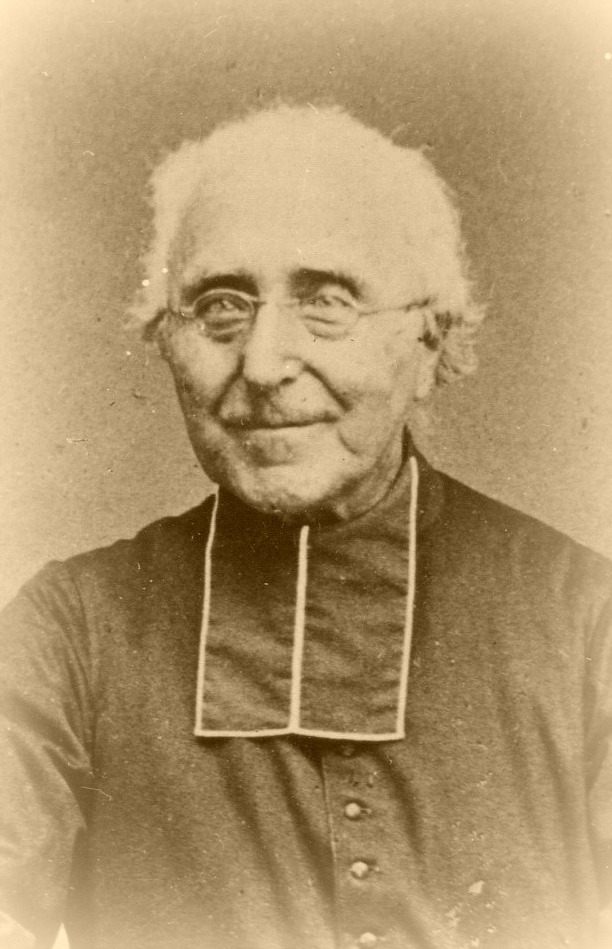 ---
Davao's Ironmen
From Balay Pasilungan Street Kids' Centre, Davao, southern Philippines, Fr Long Mechavez SM reports:
'I am hoping you could help us here with a couple of dollars. I have been busy planning to raise funds to buy two road bikes which cost us P100,000.00 (AUD 2,500) for our boys in Balay Pasilungan.
'It is our goal that BP boys will join with us in raising funds through cycling during weekends, and also join the local and national cycling events in the country.
'There were invitations for us to join cycling events last year. In fact, we have started training two boys for triathlon since last month.They have been on swimming training every Monday with some triathlon athletes in Davao.
'There will be a big Ironman event here in Davao this month (March 25) and our two boys, Eljie and John Lloyd are so keen to join but unfortunately we are still lacking equipment for the event.
'We are asking our friends, including in Australia, to please help us to reach our goal. Any contribution that you can make toward our ride would be most gratefully appreciated.
'The fund raising towards our weekend rides is directed towards the needs of the children of Balay Pasilungan.'
To contact Fr Long, email This email address is being protected from spambots. You need JavaScript enabled to view it. [Mar 06]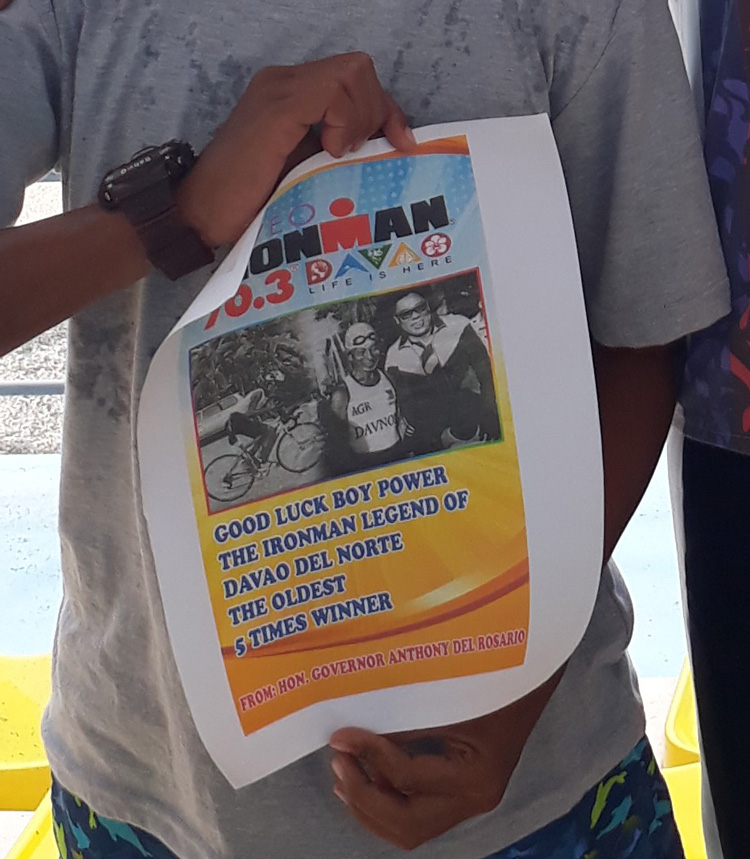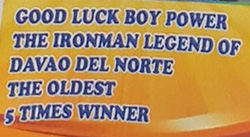 Above: Balay Pasilunbgan's Ironmen entrants, Eljie and John Lloyd. Below: The bikes which need replacing with triathlon-style road bikes. Eljie and John Lloyd off to early morning training.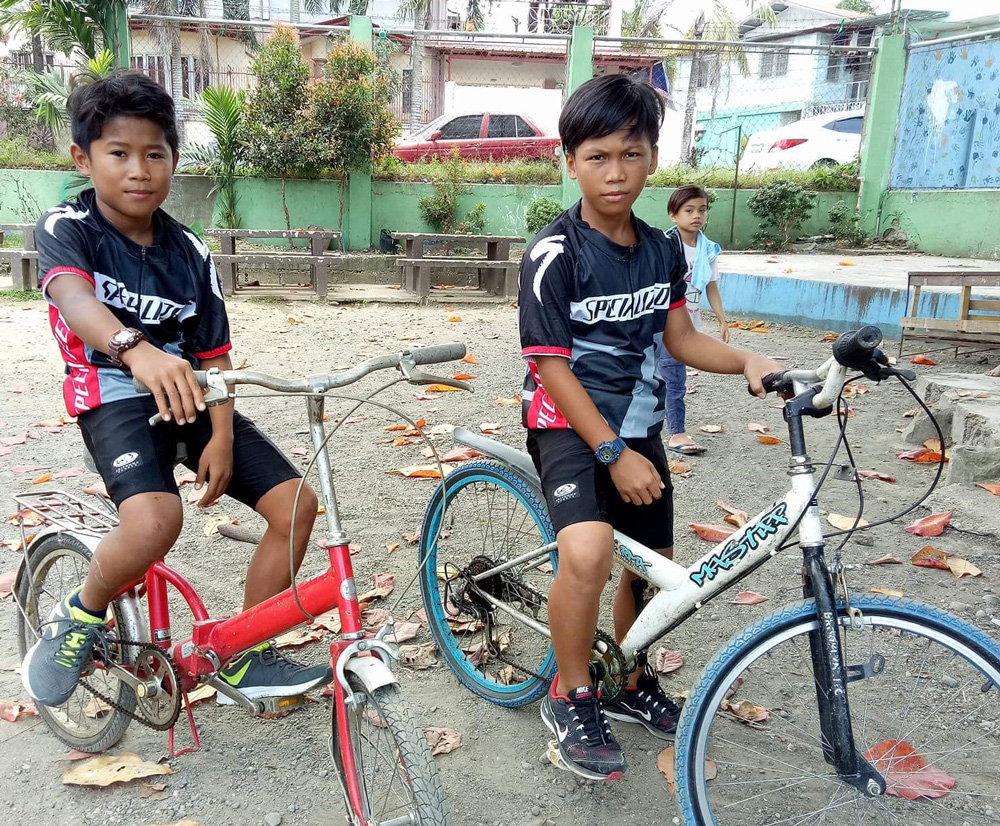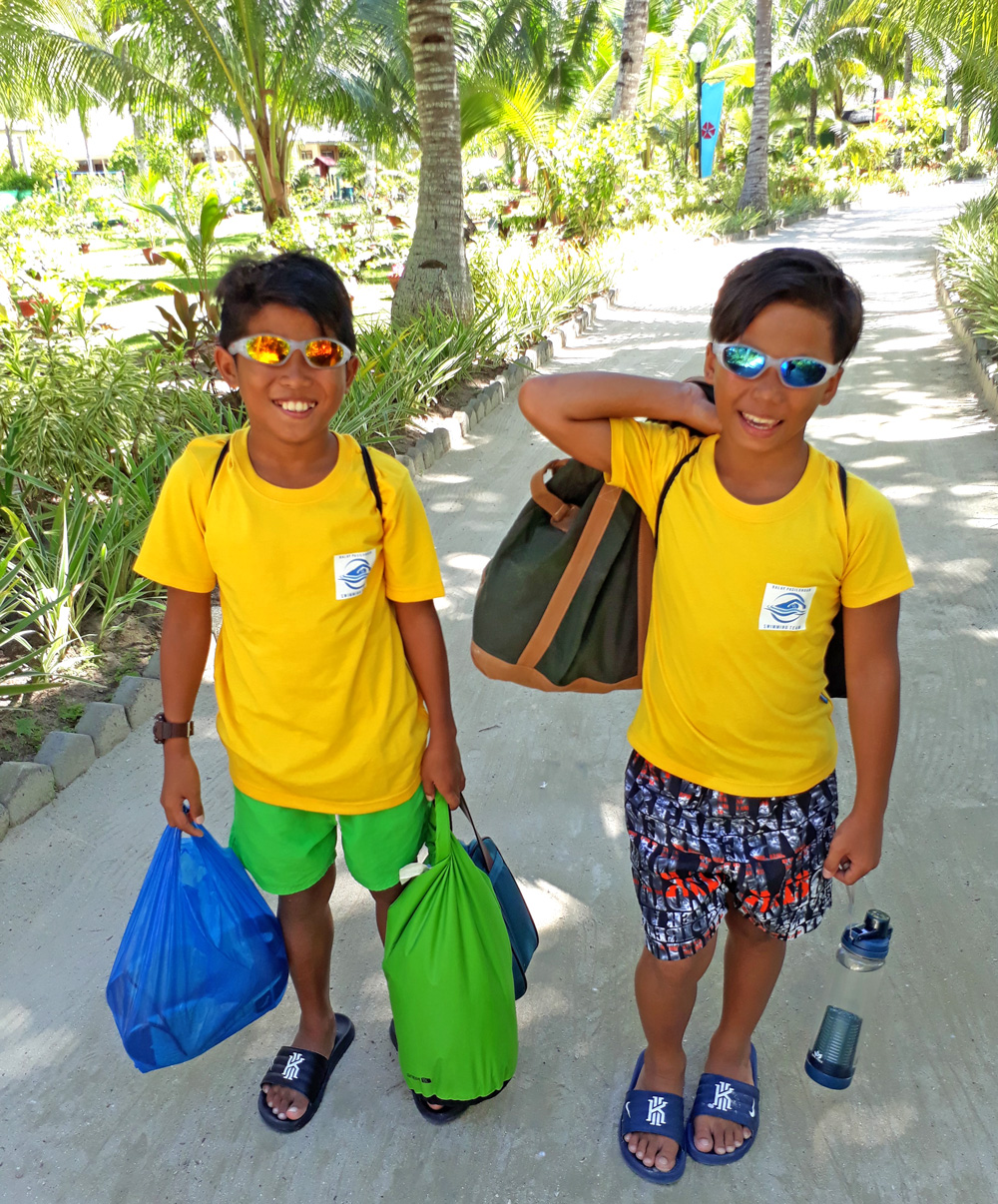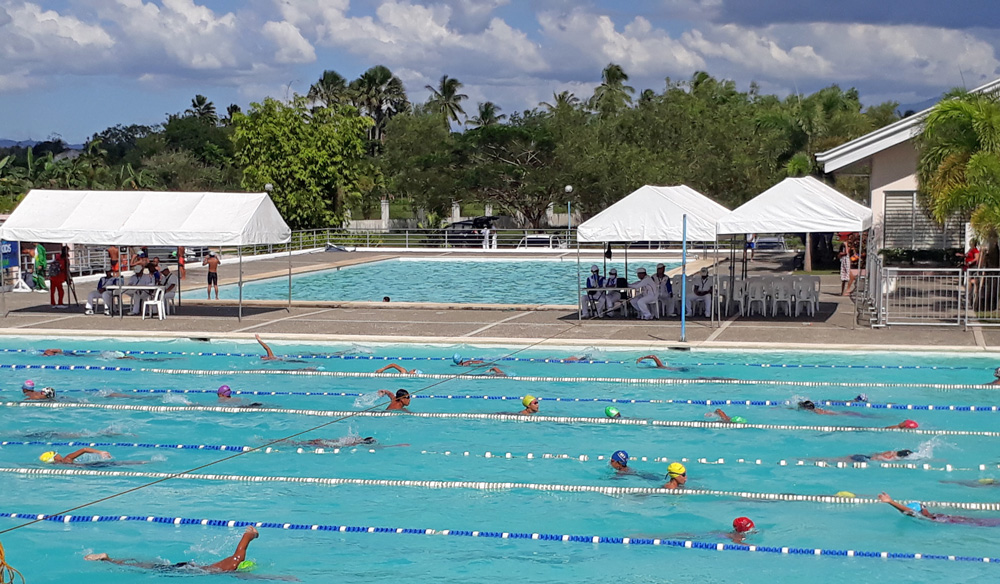 ---
Provincial Circular
Latest issue at Members page. [Mar 04]

---
South America Marist web site
A new web site has been set up by the Marist District of South America, reports Brazilian Marist, Fr Lauro Ferreira.
The attractive and modern site, set ujp by Fr Lauro and seminarian, Ermando Silva, includes galleries of historical photos of the Marist places in France sourced from the Australian-developed Colin web site, www.jeanclaudecolin.org.
Click here for the new web site or go to the Links page (Oh, it's mostly in Portuguese.) [Mar 03]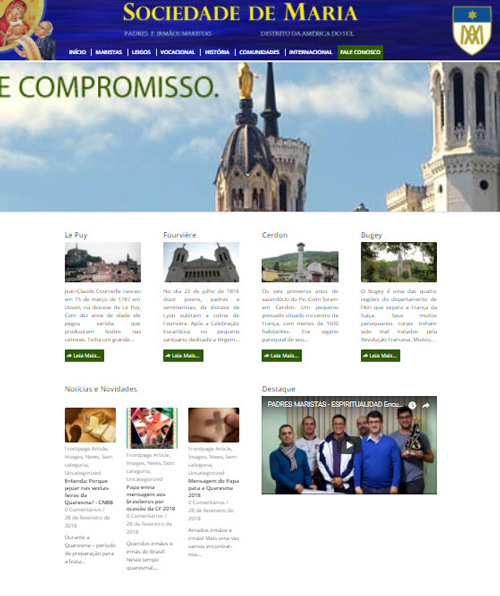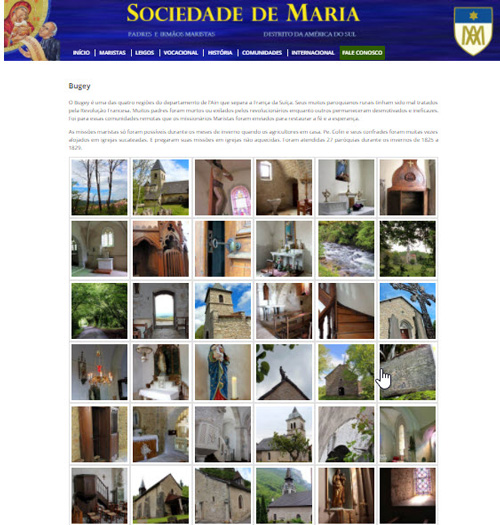 ---
Superior-General's March reflection
Fr John Larsen SM writes from the Solomon Islands. Go to Members page. [Mar 02]
---
Social Justice diary
From the Australian Catholic Social Justice Council publications, we draw another month of the Social Justice Diary. Click here for March. [Mar 01]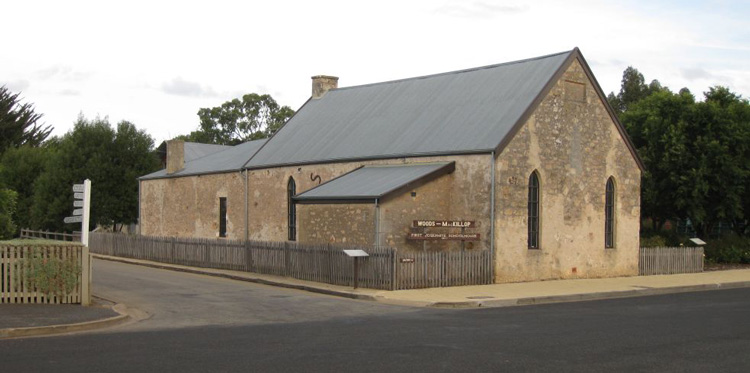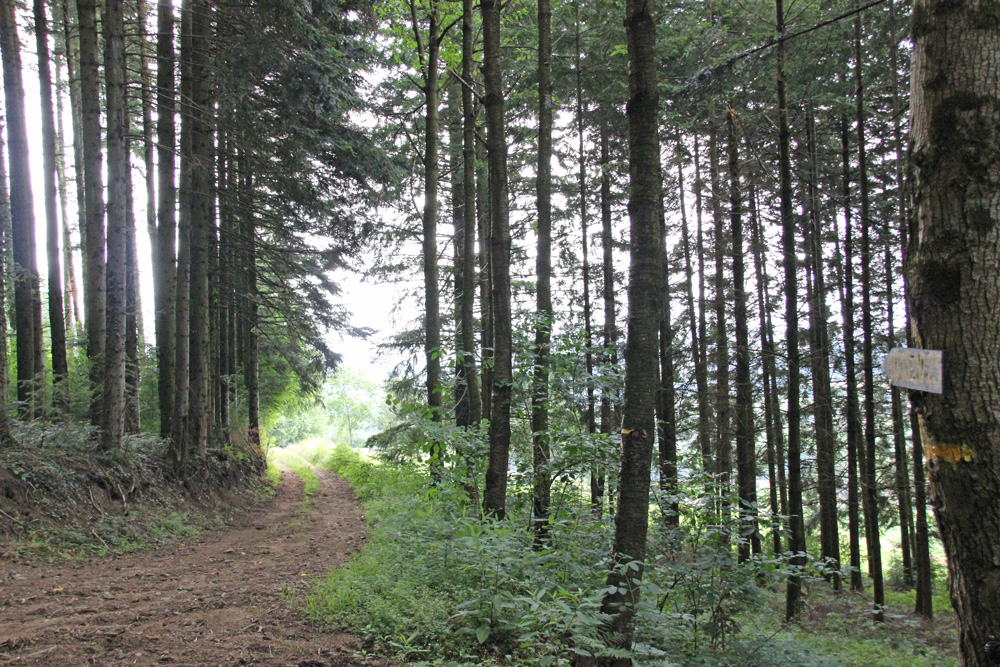 Sharing in the priesthood
From the Marist mission at Digos, Mindanao, in the southern Philippines comes a simple Holy Thursday message celebrating unity in the priesthood.
Frs Pat Muckian, Chris Ganzon and Arnold Garferio declare:

'We thank God for calling us and thinking us worthy to be priests and servants. We are also grateful to the many people who continue constantly loving, praying and supporting us in our vocation.
'We just renewed our priestly commitment here in the Diocese of Digos during the Chrism Mass celebrated by our bishop.'
The three priests are pictured below with their 'priesthood celebration' cake presented by the local people. [Mar 29]