---
For previous years, go to News menu, above
---
---
SM Bulletin
From Rome, this week's SM Bulletin reports on Mandalay's Archbishop Mark Tin Win's visit to Ranong, a school request from Mexico and PRS' Golden Jubilee in Fiji. For the Bulletin, click here or go to Members' Page. [Nov 26]
---
Familia Marista calendar
From Léon, Spain, Rafael Ramila SM sends Familia Marista and its 2023 calendar. He says: 'A new liturgical year is coming, and the New Year of 2023 as well. Familia Marista wishes you a good Advent season, a Merry Christmas.and Happy New Year'.
For Famila Marista and its calendar (Spanish only), click here. [Nov 24]
---
A bus for Brazil
Members of Sydney's Brazilian Catholic community (pictured, below left) catered for a special luncheon at Montbel, Hunters Hill, on Nov 20 as part of a fund-raising project to buy a minibus for St Vincent de Paul's Nursing Home, Ilheus, Brazil. The Marist community enjoyed traditional dishes as their contribution to provide transport for the Hostel residents, pictured below at Ilheus. A popular project. [Nov 23]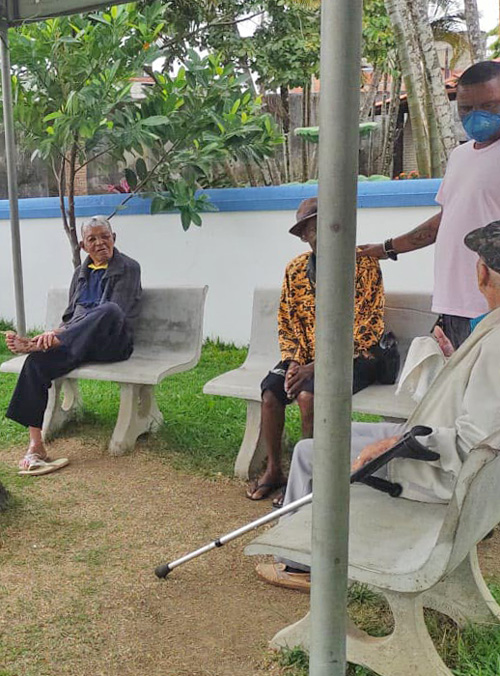 ---
Changi remembered
Memories of the late Fr Lionel ('Sam') Marsden SM were part of the 'POW Requiem' performed in Canberra on Oct 29. The vocal and instrumental work composed by Chris Latham, artist in residence at the Australian War Memorial, recalls the experiences of prisoners of war in Changi after the fall of Singapore in World War II.
When peace was declared Fr Marsden worked to establish a mission in Japan after his experiences at Changi and on the Thai-Burma railway.
Special invitations to the Canberra event were offered to Frs Paul Glynn and Jim Carty, who both worked in the Marist mission in Nara Prefecture. In a weekend ceremony at the Australian War Memorial the reconstructed chapel from Changi POW camp was blessed by Fr Jim. The following week Fr Paul Glynn was interviewed at Montbel, Hunters Hill, by journalist, Catherine Hunter, with view to a documentary on the mission established by Fr Marsden. [Nov 21]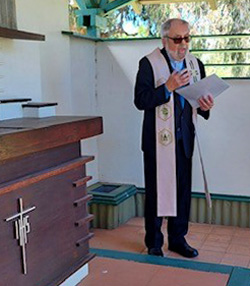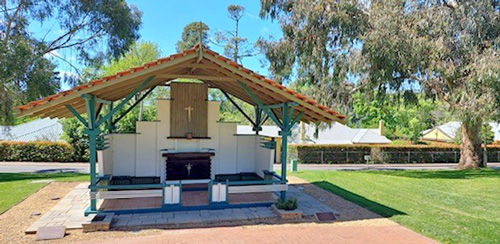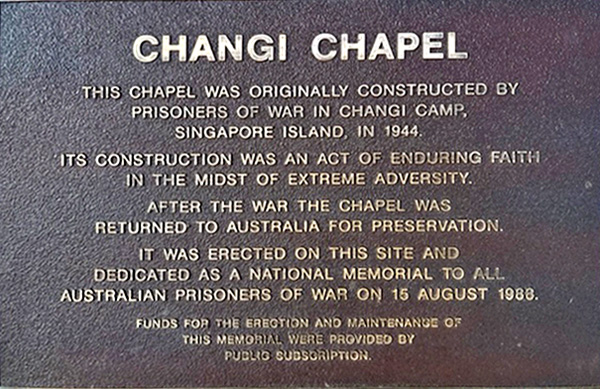 Above: Fr Jim Carty at the blessing of the reconstructed Changi chapel in Canberra, | Below: Fr Lionel Marsden in Singapore. | His name noted on the POW list at Changi. | A representation of the original chapel as it is in Changi today. Further below: Fr Jim Carty and Chris Latham at Montbel as Catherine Hunter interviews Fr Paul Glynn. | Fr Paul Glynn with his brother, Fr Tony, during Nara mission days.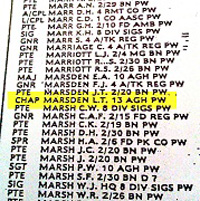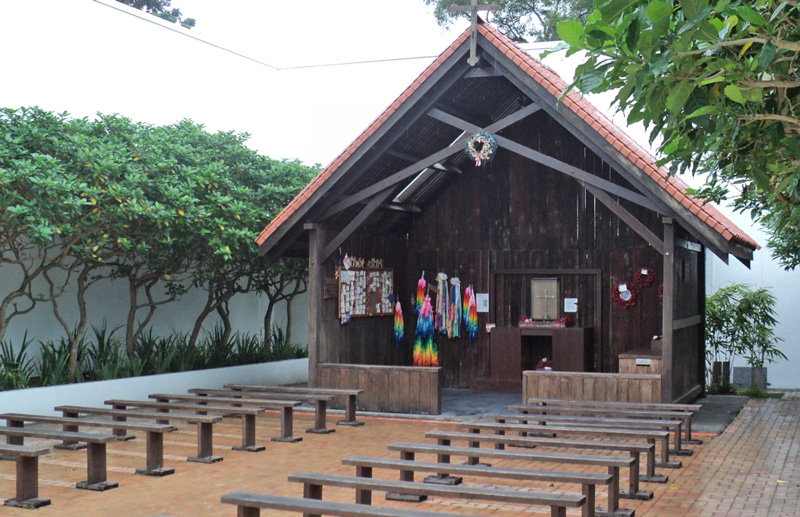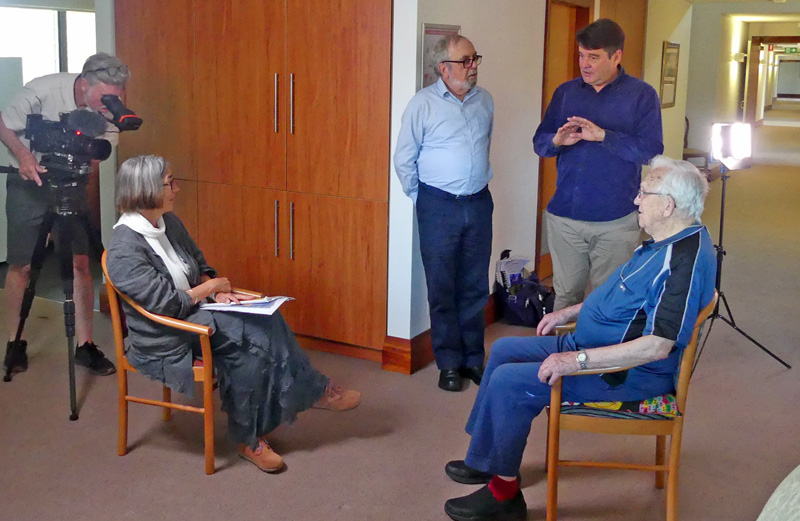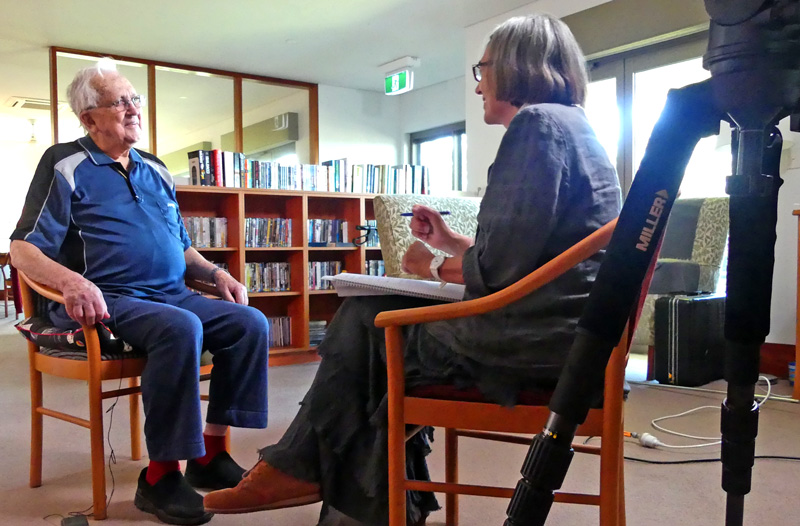 ---
The Church in Oceania
From Rome comes a report on the recent presentation by Fr Donato Kivi SM speaking at a conference to mark the 400th anniversary of the Congregation for the Evangelization of Peoples, or 'Propaganda Fide'. This dicastery has directed the Church's missionary activity since 1622.
Since Marists were entrusted in 1836 with the mission in vast areas of the Pacific, the Society of Mary has always enjoyed a special relationship with the dicastery. For this reason Fr. Donato from
Oceania was invited as one of the twenty-four keynote speakers at the conference. His talk was entitled:
'The Church at the service of Faith and the Peoples of Oceania'
. The conference was attended by missiologists and members of the curia with wide support from the Marists based in Rome and beyond.
[Nov 19]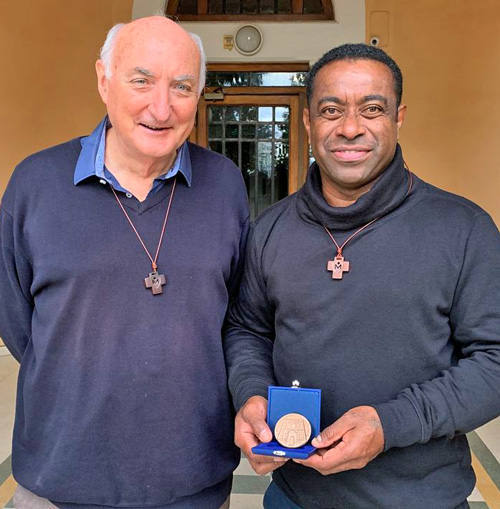 ---
Euroinfo
From the Marist province of Europe, the latest Euroinfo reports on the recent Council of the Society and on the Thorpe Cup football tournament in France between teams from ten Marist schools in Europe.
To download, click here or go to Members' Page. [Nov 19]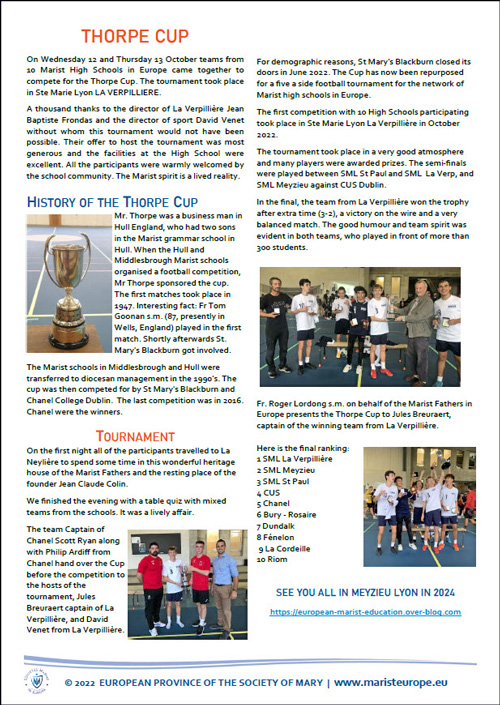 ---
SM Bulletin
From Rome, this week's SM Bulletin reports on Fr Donato Kivi's address, 'The Church at the service of Faith and the Peoples of Oceania', the appointment of Fr Tony Corcoran as District Superior of Australia and the Fr Pat Breeze's preparation for General Bursar role.
Click here or go to Members' Page. [Nov 18]
---
Funeral of Fr Lou Molloy
Family, friends, Marists and fellow priests farewelled Fr Lou Molloy SM at St Francis Xavier's church, Ballina, on Nov 18. Fr Lou died peacefully on Nov 09 at Crowley Care Nursing Home (see below).
Marist District Superior, Fr Anthony Corcoran, presided at the funeral liturgy which was livestreamed for distant friends and confreres. Fr Michael Mullins preached the homily. Scenes from the Requiem are pictured below including a guard of honour of students from St John's College, Lismore, where Fr Lou was once Rector. May he rest in peace. [Nov 18]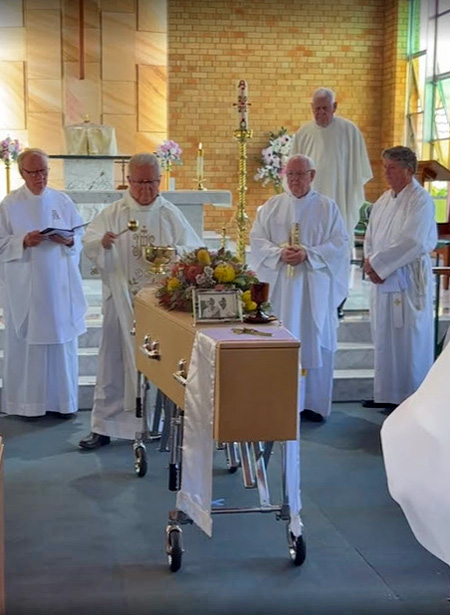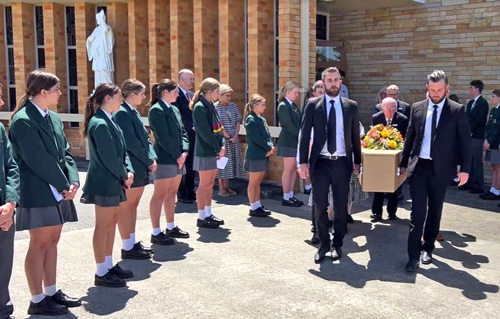 ---
South American team
From Brazil, Fr Paddy O'Neil SM, reports that the new leadership team of the District of South America of the Society of Mary has held its first meeting. The team is pictured below at Palmas de Monte Alto, Bahia, from left: Frs Leandro Martins, Miguel Contreras (District Superior), Renivaldo de Souza and Arnaldo da Silva. [Nov 18] .
---
Jean-Claude remembered at Villa Maria
Twenty-three Marists gathered at historic Villa Maria monastery, Hunters Hill, on Nov 15 to celebrate the anniversary of their Founder, Ven Jean-Claude Colin. The monastery, built in the lifetime of Fr Colin, has been a 'mother house' for many Marists, especially as a base for Marist missions in the Pacific
The evening included a videoed message from Superior-General, Fr John Larsen, and was attended by members of the international team from Marayong in Sydney's outer-west.. [Nov 16]

Above: The 1927 portrait of Jean-Claude Colin by French artist, Antoine Tollet, based on photographs of the Founder taken in 1866. | Villa Maria community leader, Fr Gavin Foster, welcoming fellow Marists to the late afternoon gathering. Below: During the video message from Fr John Larsen. Further below: Villa Maria monastery and grounds.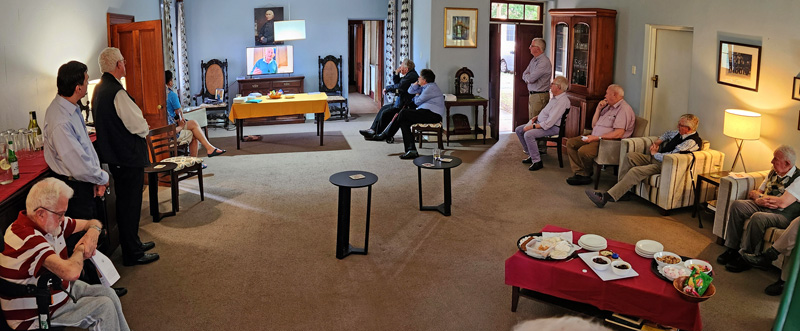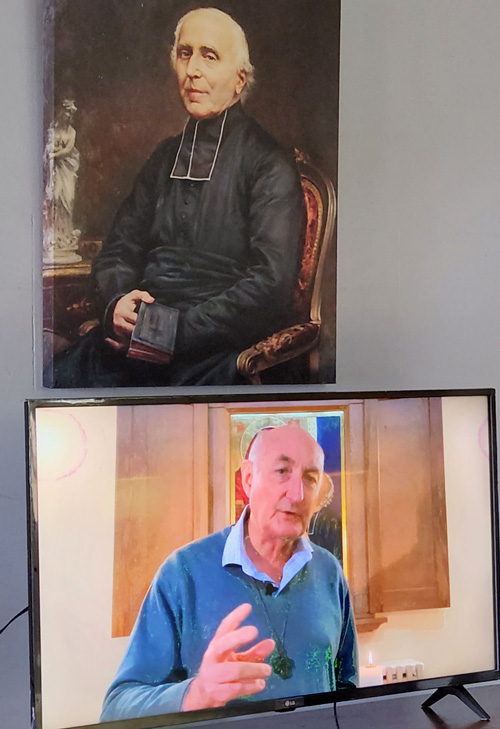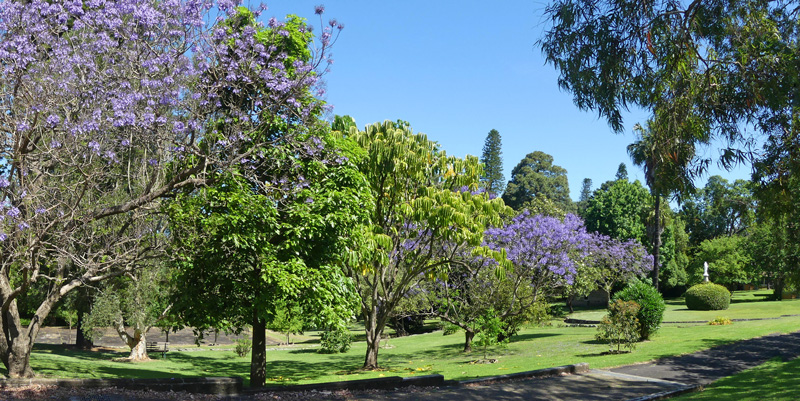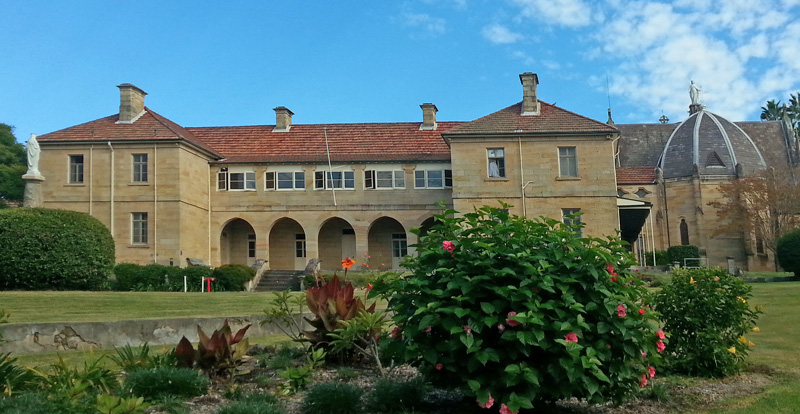 ---
News from Brazil
From Belo Horizonte St Peter Chanel's formation community reports on feast days, visits and visitors in their latest 5-page journal. For the English version, click here. [Nov 15]
---
Moment of Prayer
A revised 'Moment of Prayer' resource is available for Marists preparing to celebrate the Nov 15 anniversary of the death of Society of Mary Founder, Ven Jean-Claude Colin. To donwload the leaflet click here or go to the Colin website's Liturgy & Prayer page for this and other liturgy and prayer options. [Nov 13].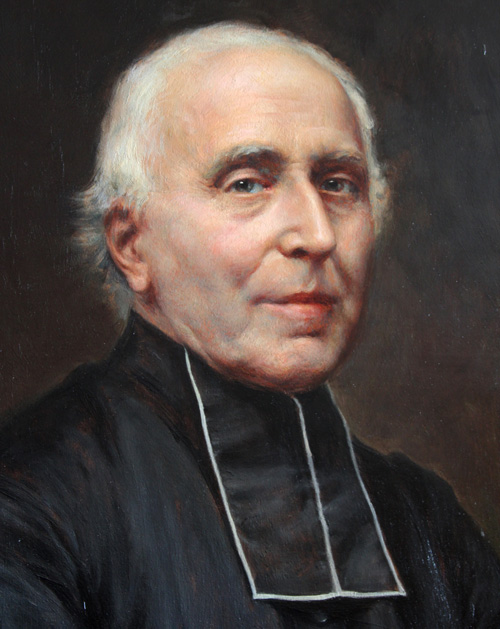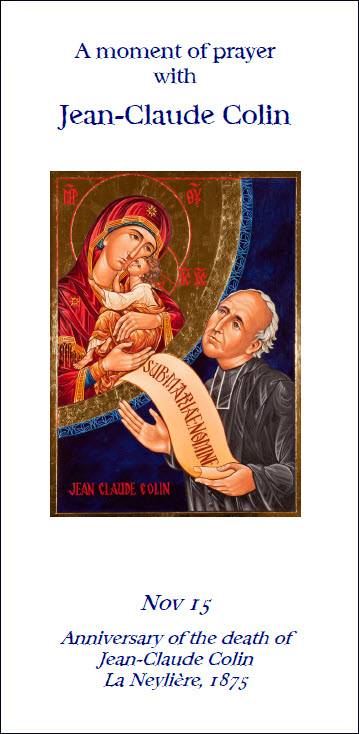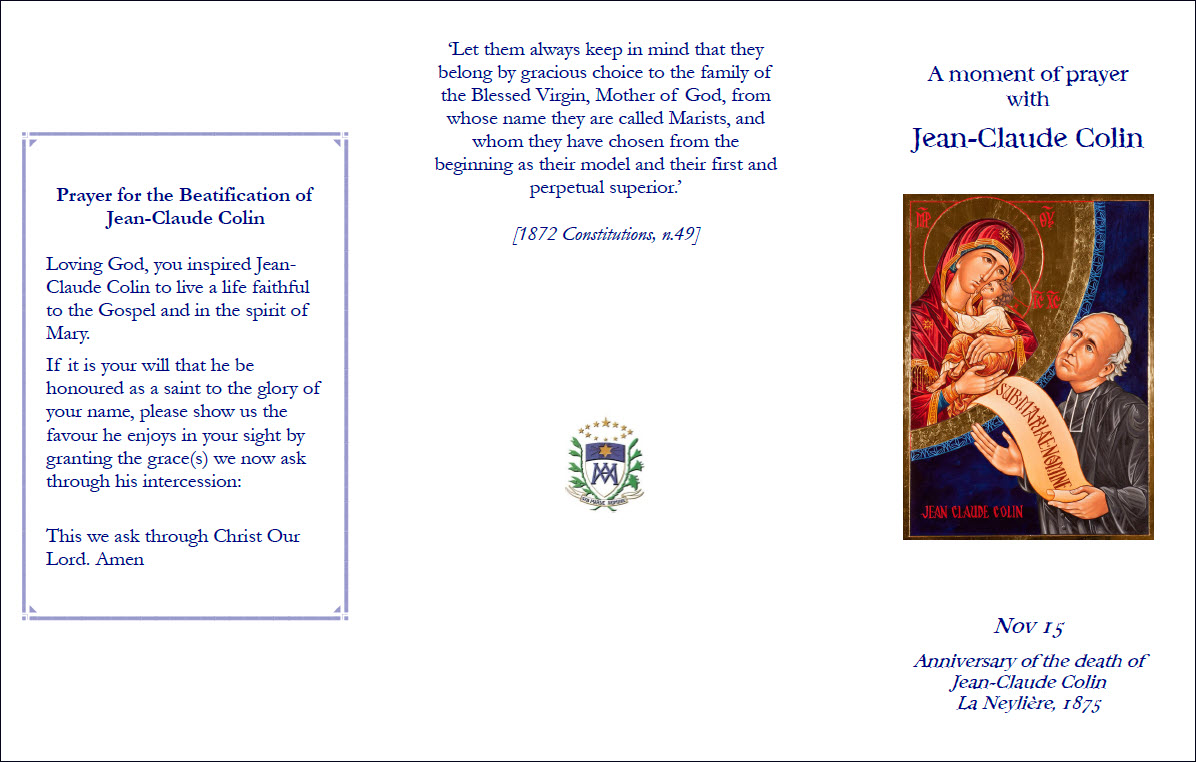 ---
SM Bulletin
This week's SM Bulletin reports on an exploratory visit to Turkey, CS22 follow up, events in PNG, Vanuatu and New Calendonia and General Finance Office audit. It is accompanied by the Kalendarium for the liturgical year of 2022-23. Click for SM Bulletin | 2022-23 Kalendarium or go to Members' Page. [Nov 12]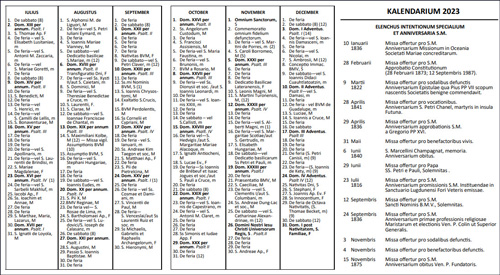 ---
Marist Laity e-Newsletter
Marist Laity Australia's Novenber e-Newsletter links visitors to the MLA website and its current range of articles and reflections on contemporary issues of justice, peace, environment, spirituality and Marist life. Go to the site: click here. [Nov 11]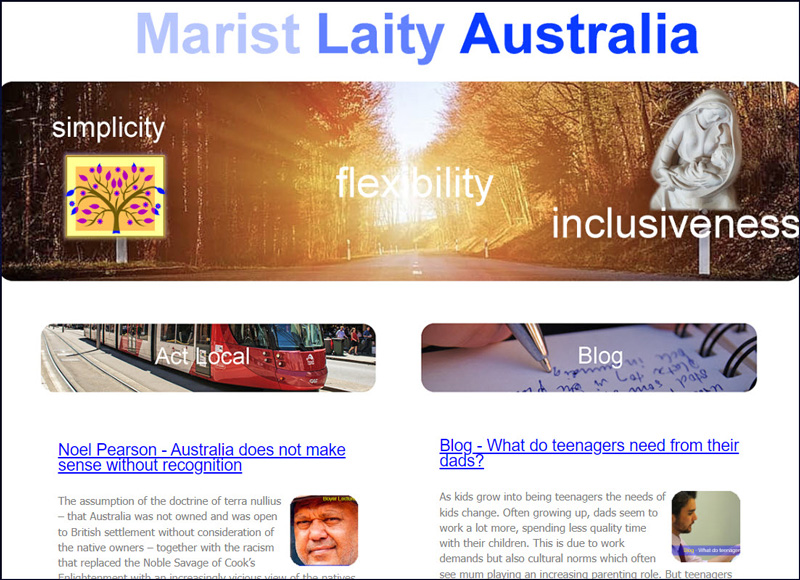 ---
Passing of Fr Lou Molloy SM
Marists in Australia mourn the passing on Nov 09 of Fr Louis Molloy SM, aged 92, at Crowley Care Nursing Home, Ballina, after several years of debilitating illness. He was approaching his 65th anniversary of priestly ordination.
In earlier years Fr Lou was involved in Marist secondary education in Bellambi and Lismore, seminary formation in Oceania, and later in AIDS/HIV Pastoral Care Ministry in Perth, before retiring to Ballina.
Bearing his illness with faith and equanimity, Fr Lou maintained a keen interest in Marist affairs and kept regular contact with confreres and friends. His funeral and cremation will take place in Ballina on Oct 18. May he rest in peace. [Nov 10]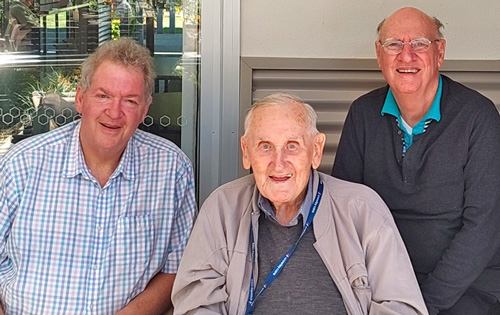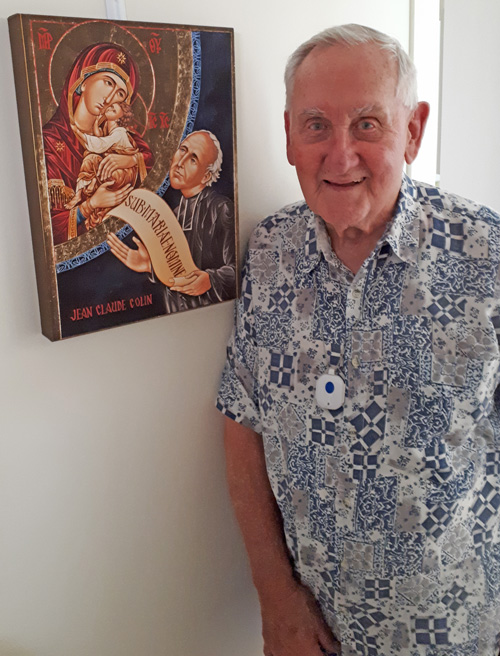 Fr Lou Molloy, pictured recently with Frs Pius Jones and Gerard Hall. | .... with his icon of Marist Founder, Ven Jean-Claude Colin, to whom he had great devotion.
---
MCC leaders meet
The steering committee of the Marist Charism and Culture group met recently at Tallebudgera, Qld, to follow up on the Sydney MCC gathering last month (see October News) Planning continues for inservices for teaching and ancilliary staff of secondary schools once conducted by the Marist Fathers and Marist Sisters.
Pictured below, from left: Kim Evans, Frs Pius Jones and Gerard Hall, Greg Collis, Chris Comerford and coordinator, Glenn Roff. [Nov 05]
---
Superior-General's reflection
In his November reflection Fr John Larsen remarks on a renewed sense of Marist mission amongst young and older confreres alike. . Click here or go to Superior-General's page. [Nov 04]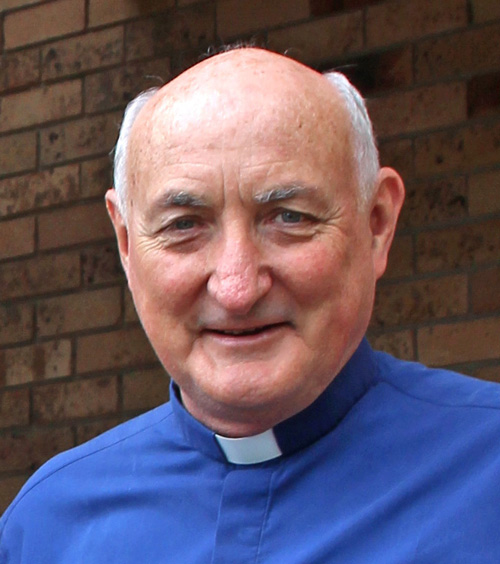 ---