---
Click here for News 2008 to 2017 | Click here for News 2018 then go to News tab above
---
---
Fullness of Life
From Perth, W.A., Fr Stephen Truscott SM advises that the website of the Fullness of Life Centre has been redeveloped. The site [ www.fullnessoflife.org ] highlights the in-person and digital services provided by the Centre conducted by Fr Stephen and colleague, Celia Joyce MPS (pictured below).
The website can now be access from our Links page -- or click here.. [Mar 29]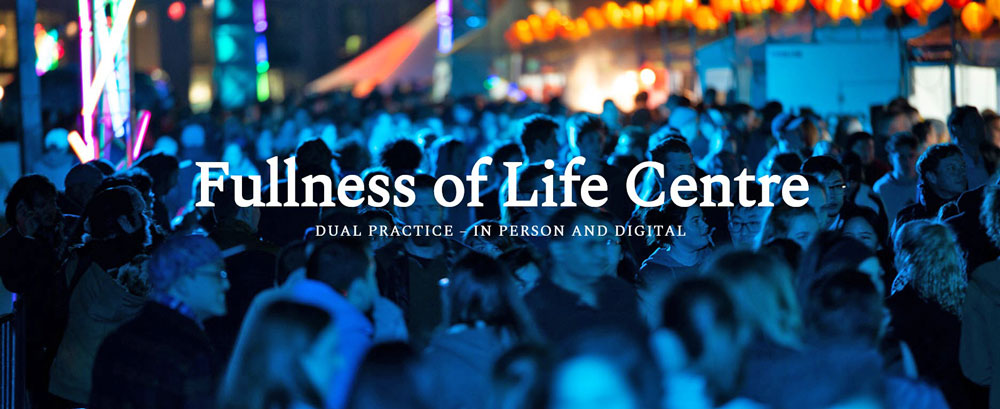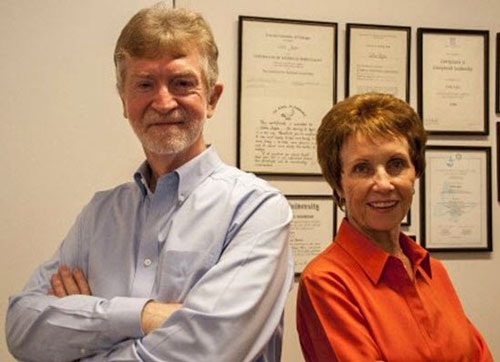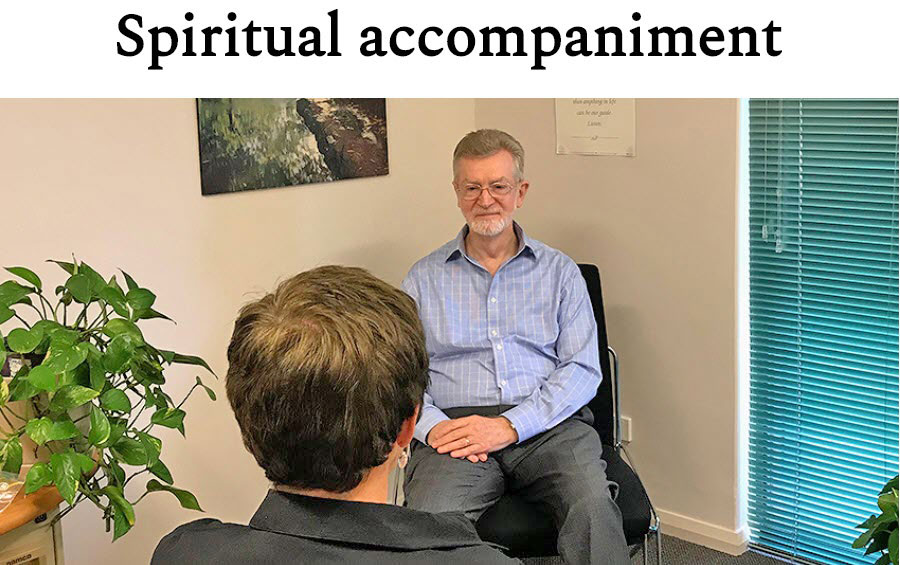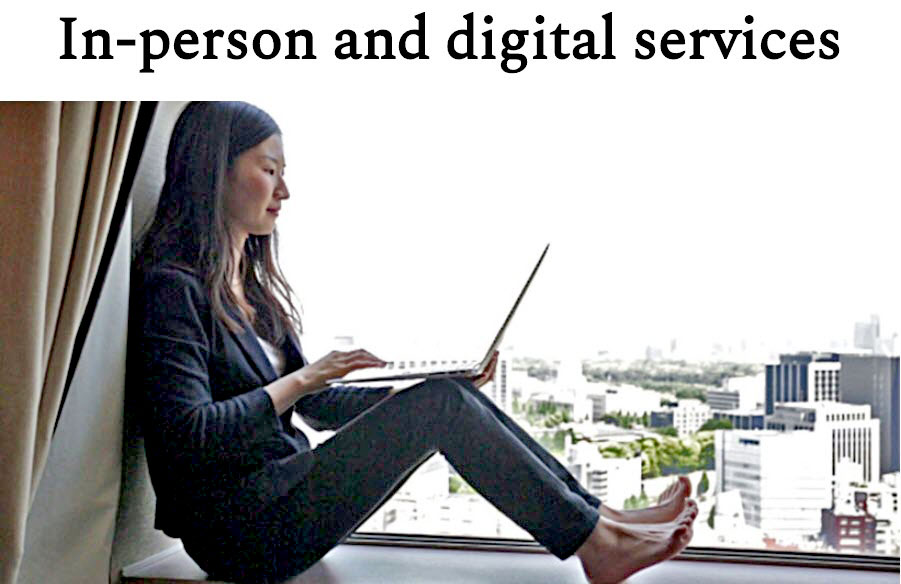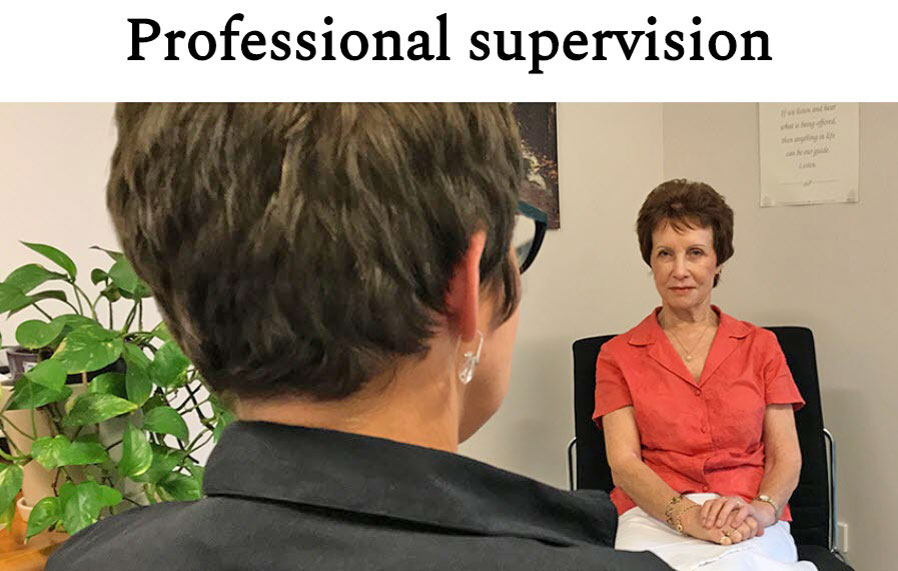 ---
Newsletters & bulletins
Latest in the range of English-language Marist newsletters and bulletins have been uploaded to the Members page. The Marist Mission Centre newsletter announces the 70th anniversary celebrations in May.
The Members page contains weekly, monthly and quarterly updates from local and international Marist sources.
Click to download: MMC newsletter | Oceania Marist bulletin [Mar 26]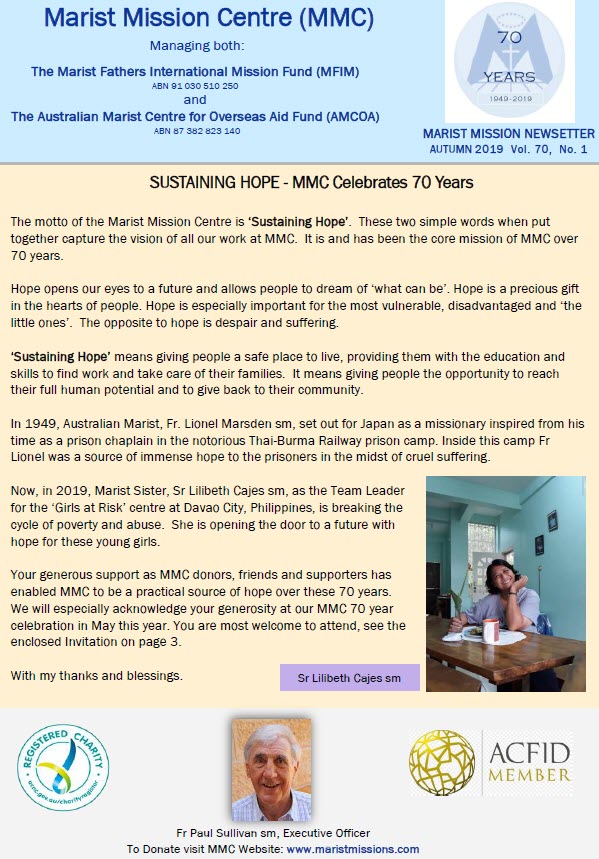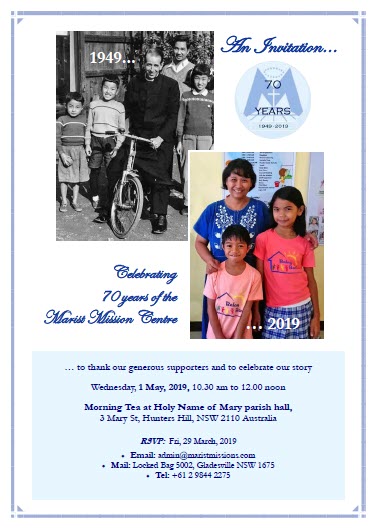 ---
Woolwich Marist Sisters honoured
An afternoon event on Mar 23 at the Marist Sisters' College, Woolwich, NSW, acknowledged one hundred and ten years of service by the Marist Sisters.
Welcomed by MSCW principal, Dr Anne Ireland, present and past students and staff and special guests joined in a Eucharist to give thanks for the Sisters' service between 1908 and 2018.
Marist Fathers provincial, Fr Tony Corcoran SM, spoke of the characteristic courtesy and gentleness of the Sisters, while other reflections were given by Marist Sisters' Unit leader, Sr Cath Lacey SM, and Executive Director of Sydney Catholic Schools, Dr Dan White. A commemorative plaque was unveiled and blessed, before afternoon tea on the College's Cerdon Plaza. [Mar 23]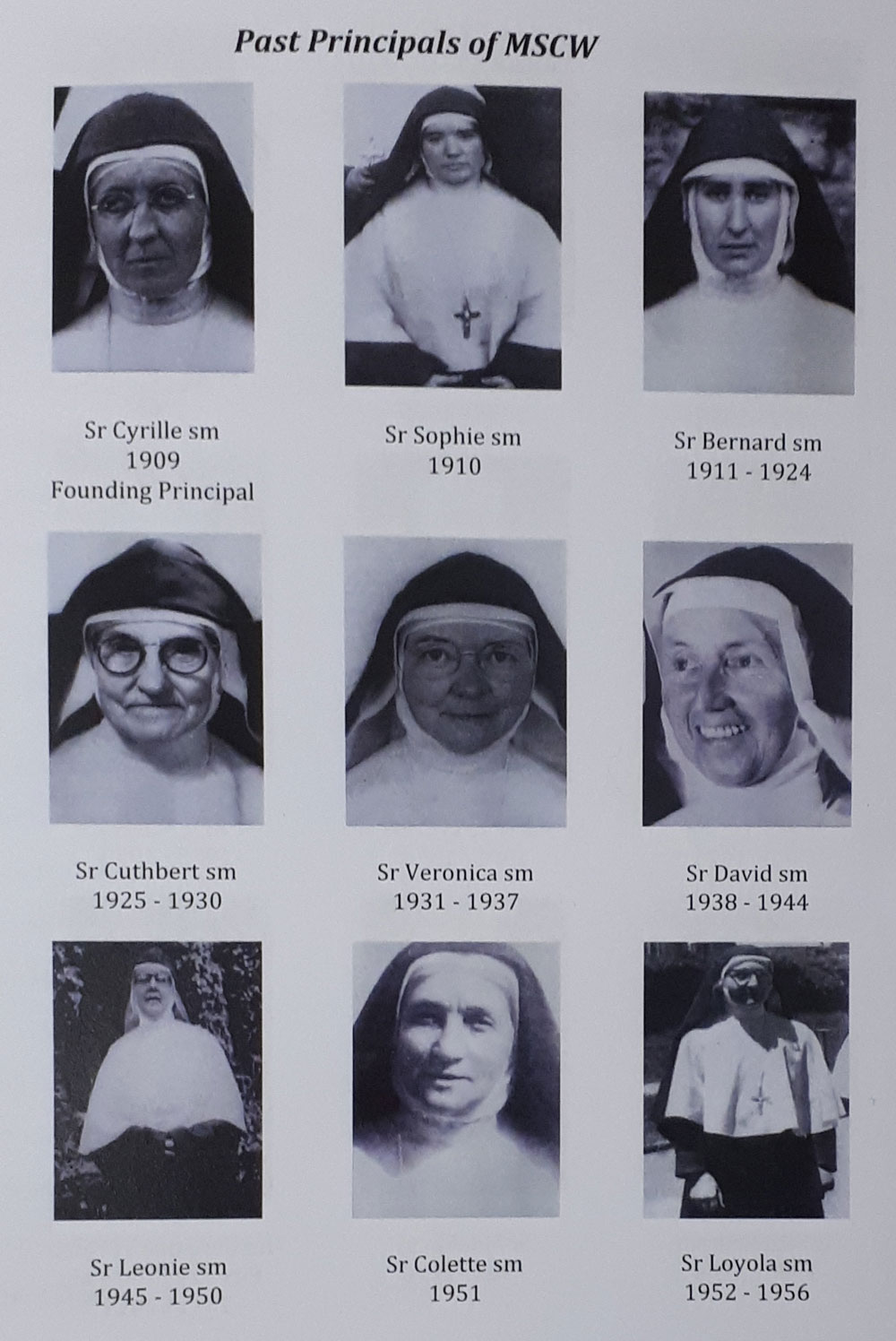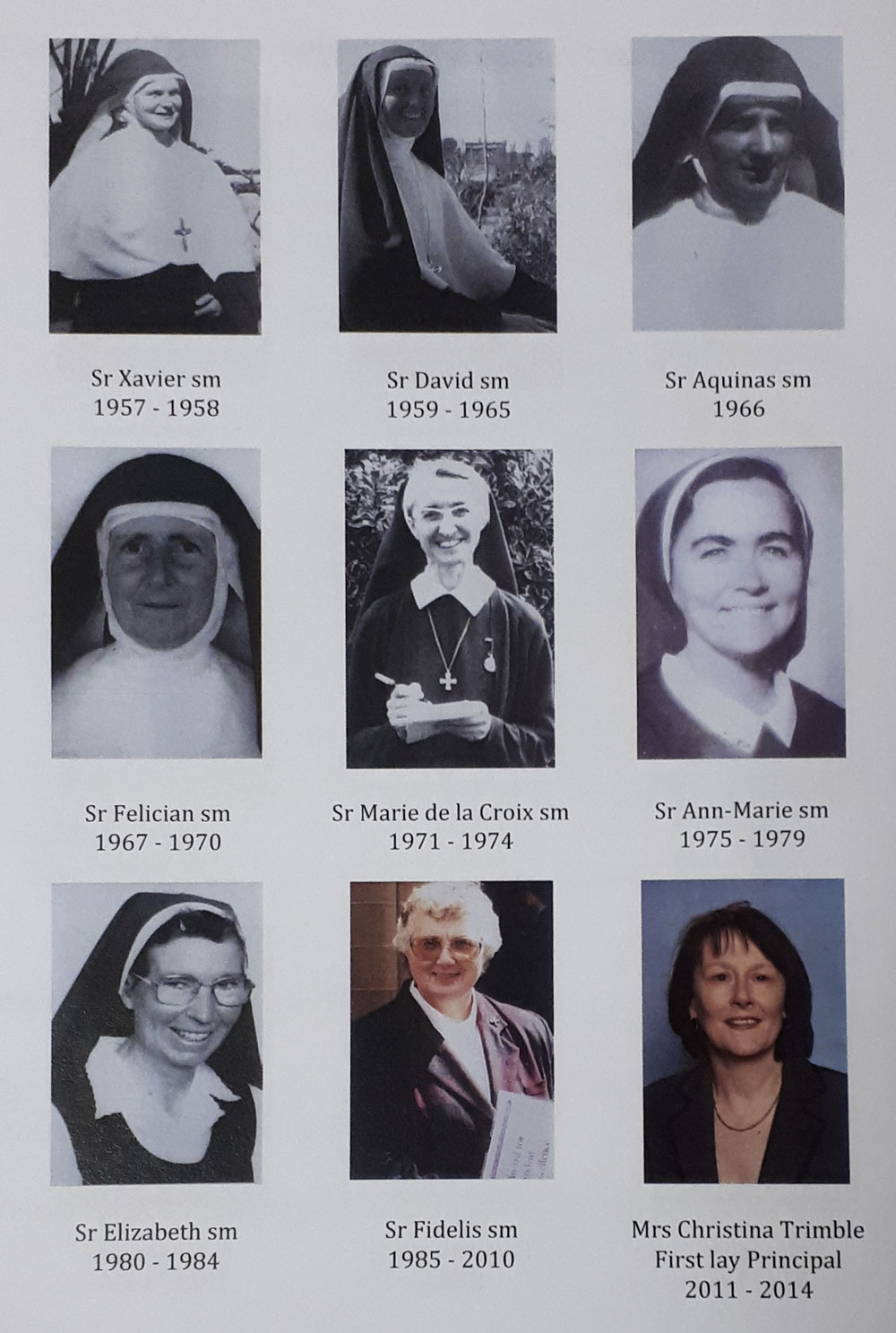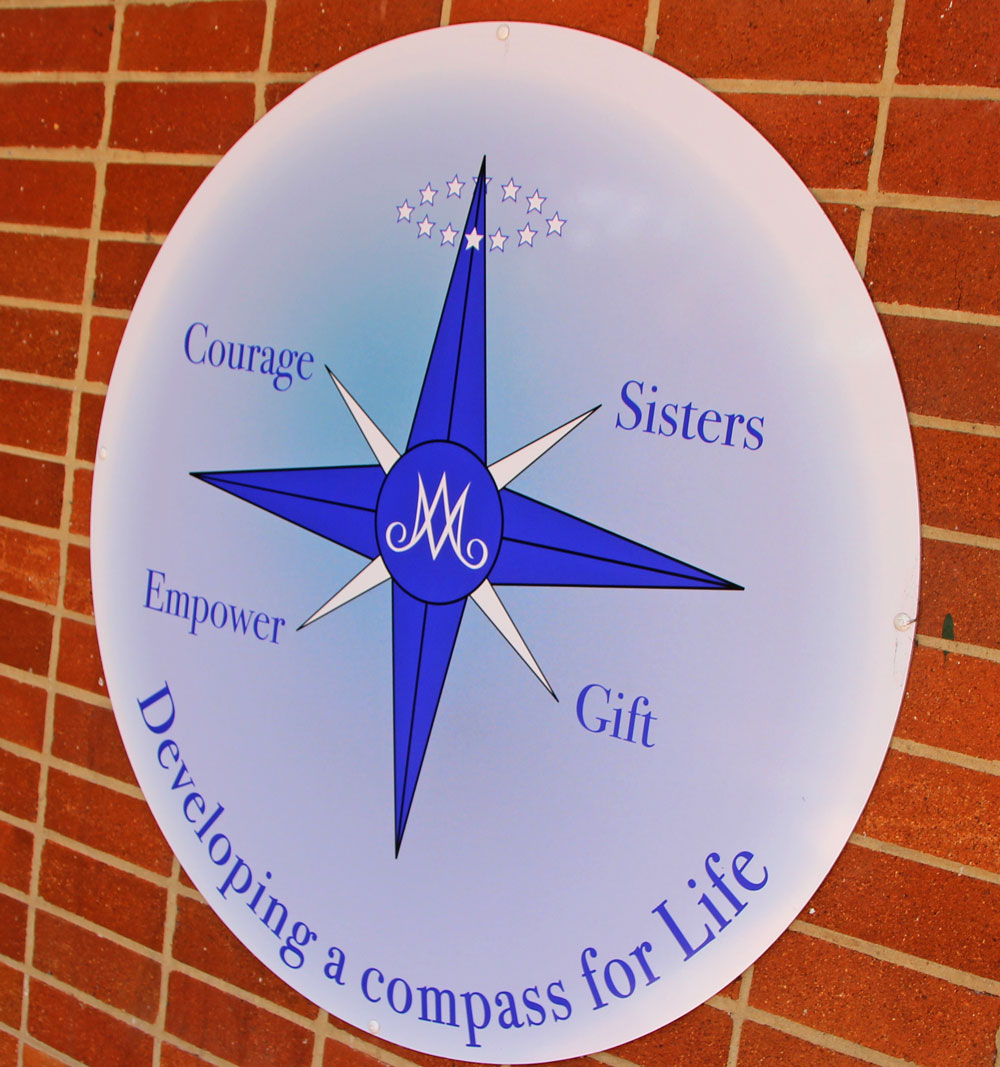 Above: MCW College Woolwich, scene of the 110-year educational ministry of the Marist Sisters. | A commemorative booklet included photos of the sixteen Marist Sister principals of the college. Below: Current principal, Dr Anne Ireland, welcoming the gathering which included Marist Sisters who were former students. teachers and principals.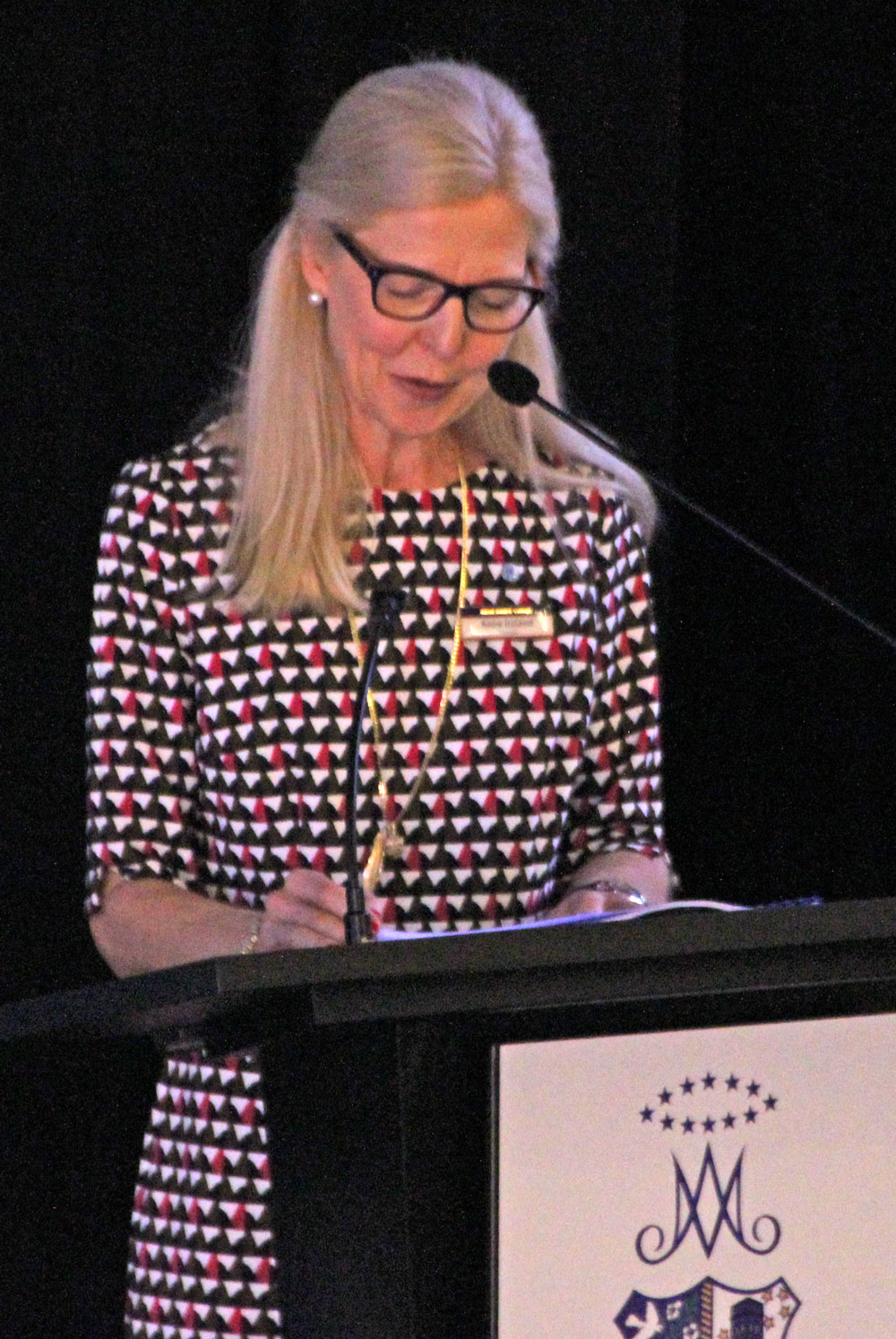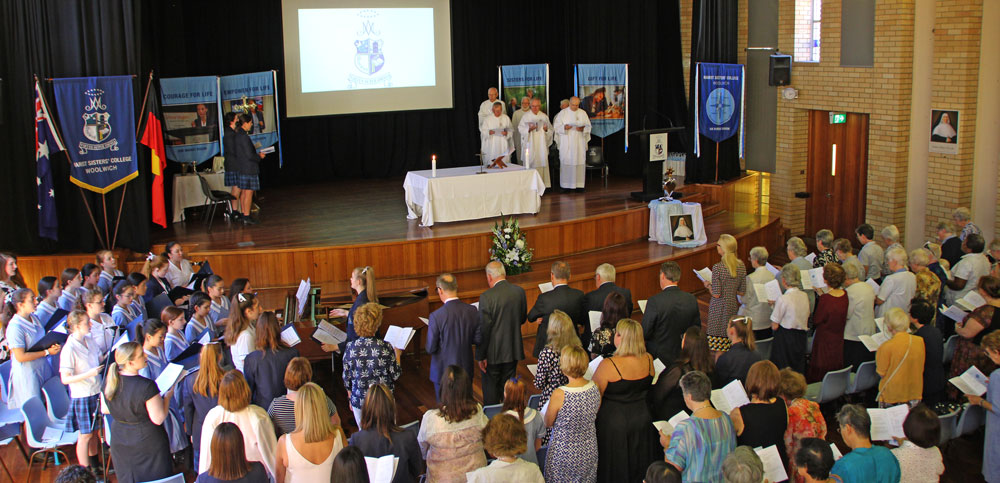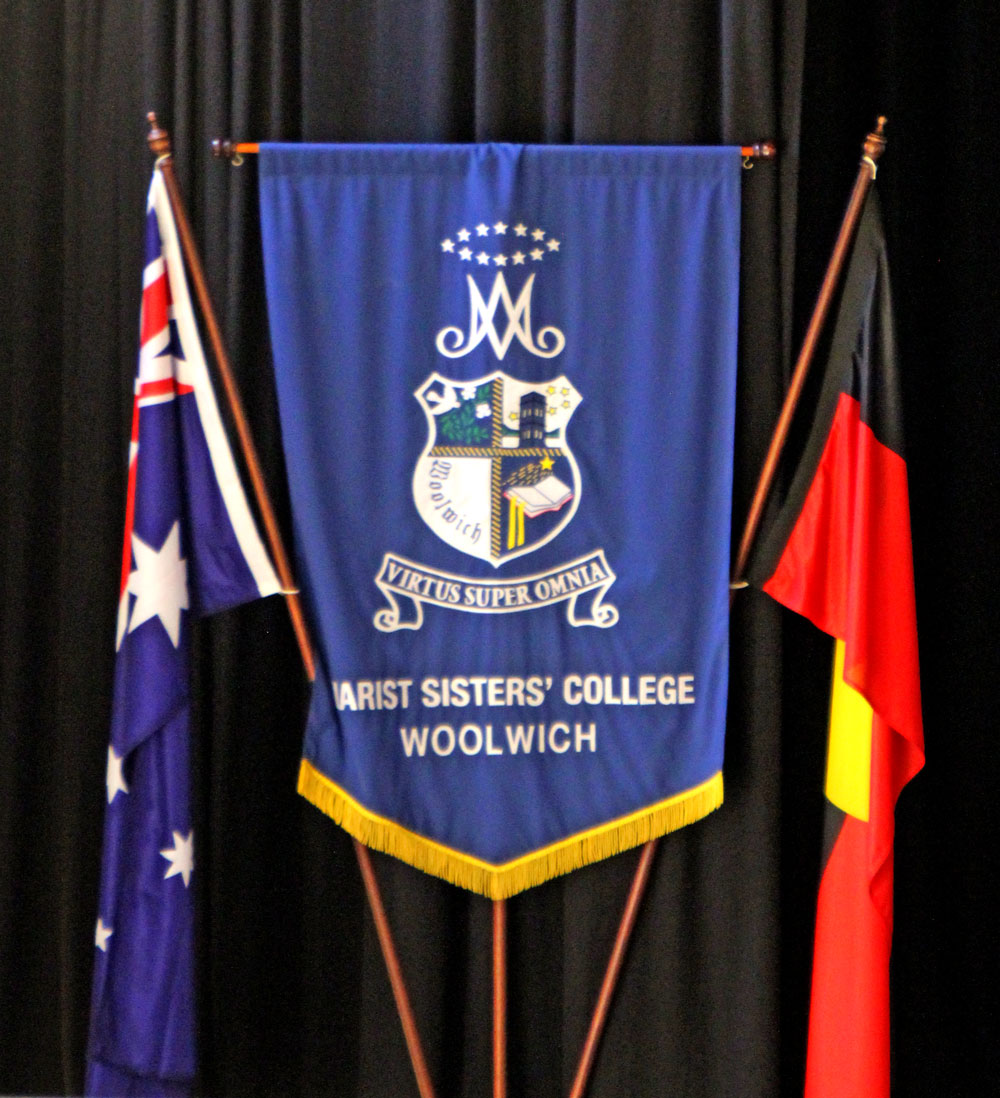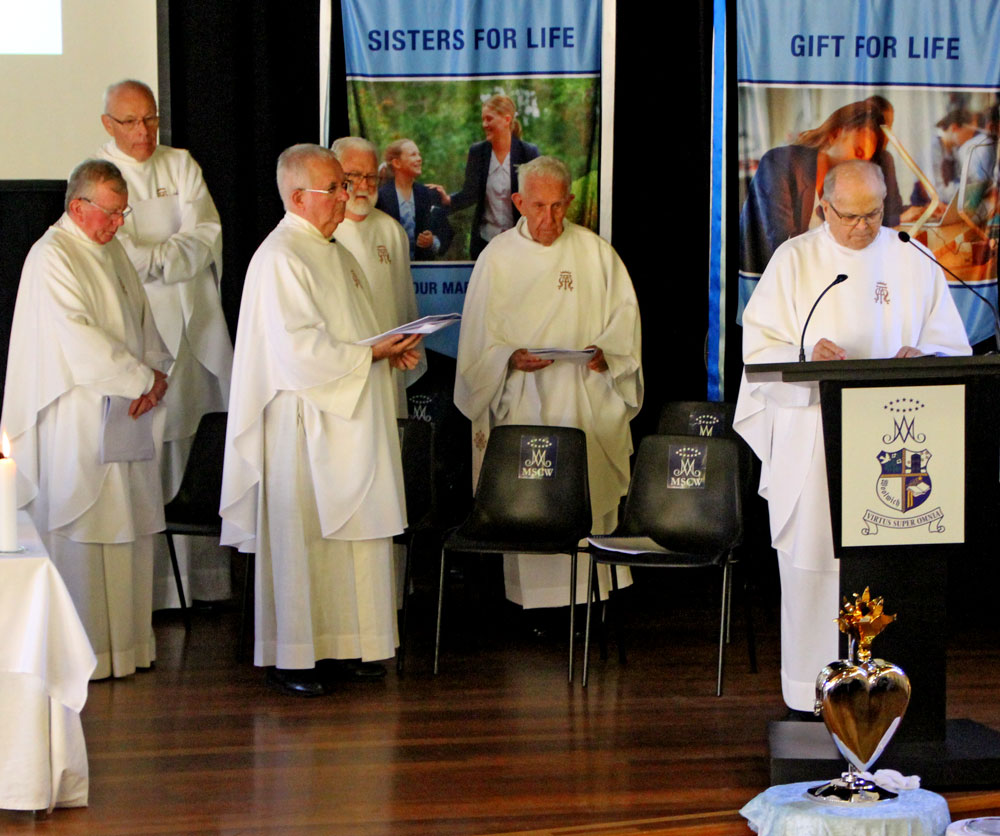 Above: The commemorative Mass in the college hall at which fellow Marist priests concelebrated with Fr Tony Corcoran. Below: A panel of Marist Founders and house patrons reflects the college's awareness of its place within the Marist Family.

---
Superior-General at Mission Centre
Passing through Sydney en route to his native New Zealand for seminar talks, Marist Superior-General, Fr John Larsen SM, took the opportunity to visit the Marist Mission Centre as it prepares for its 70th anniversary.
Fr John spent time with MMC director, Fr Paul Sullivan, and his staff, and prepared a short video message to be played at the May 01 celebrations at Hunters Hill. [Mar 21]
Above: Fr John Larsen with MMC's Fr Paul Sullivan, discussing the 70th anniversary event. Below: Fr John with Marist Mission Centre staff and on the steps of MMC | During the video preparation.
---
Fr Tony Kennedy in Cameroon
The Marist International Theologate (Casa di Maria) in Rome numbers several African seminarians amongst community members. Their Australian rector, Fr Tony Kennedy SM, reports:
'I am currently in Cameroon visiting some of the Marist communities. This week I spent some days at the formation house with Frs Cyr, Xavier, Raymond and the seminarians. They had many questions for me about life in Rome at Casa di Maria. Our students study philosophy with seminarians from a number of other religious orders. Each afternoon they are some very competitive soccer matches.
'With Fr Albert, I visited the Marist community at Vondou in the forest this week. It took three and a half hours to travel the 140 kms from Yaoundé. Once we left the sealed road the dust and the bumps dominated. Fortunately there was only one muddy spot. During the rainy season it can take days to make the journey if you are lucky.
'In Vondou the Marists run the parish and a primary school of 381 students. Fr Paul and Fr Deogratias are the two Marist priests, Sebastian is a seminarian teaching in the school.' [Mar 18]
Above: Fr Tony Kennedy with the community of St Peter Chanel's scholasticate, Yaoundé, Cameroon (pictured right)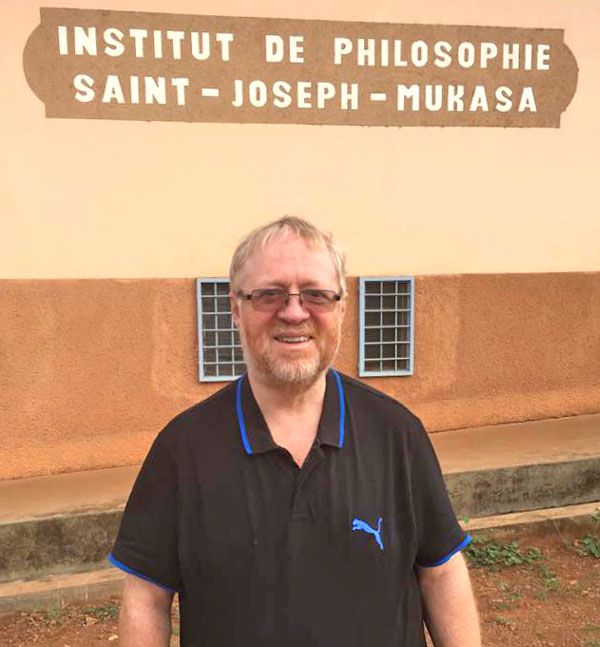 Above: Fr Tony at Mass at St Peter Chanel's | At St Joseph's philosophy centre where Marist students study alongside seminarians from several other congregations.
Below: At Vondou with Marists Frs Deogratias and Paul | At the school in Vondou.
---
'To the ends of the world'
Spanish Marists of the European province have released another issue of Familia Marista (Marist Family), featuring the Society of Mary's missionary outreach to the Pacific; 'Hasta los confines del mundo'.... 'to the ends of the world'.
Edited by Fr Rafael Ramila SM, the 32-page production is in Spanish, with several items concerning the Australian province. [Mar 13]
To download, click: pages 1-16 | pages 17-32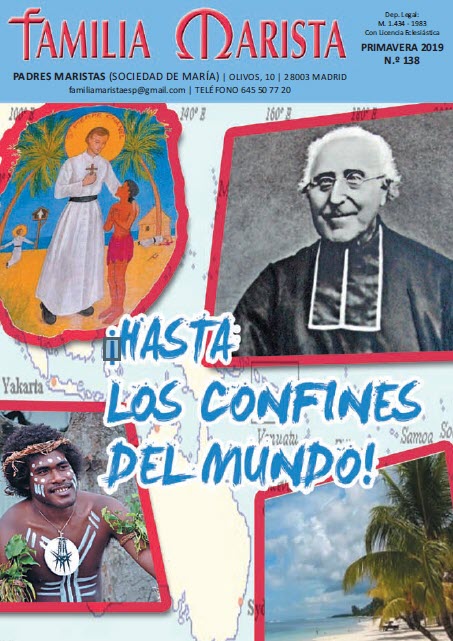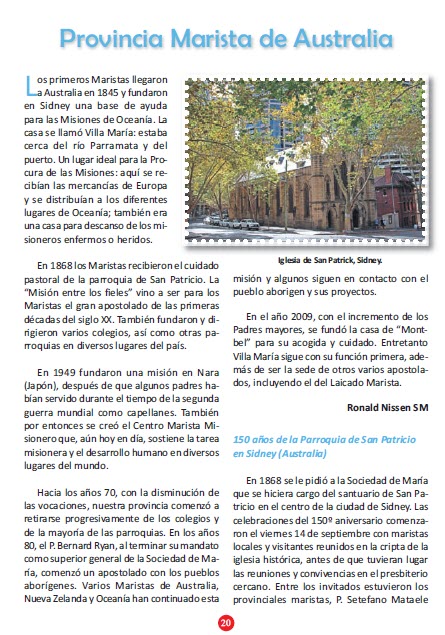 ---
e-Bulletins USA
Latest newsletters from the US Marist Province feature vocations and World Youth Day. Click for: February 27 | March 05 or go to Members page [Mar 11]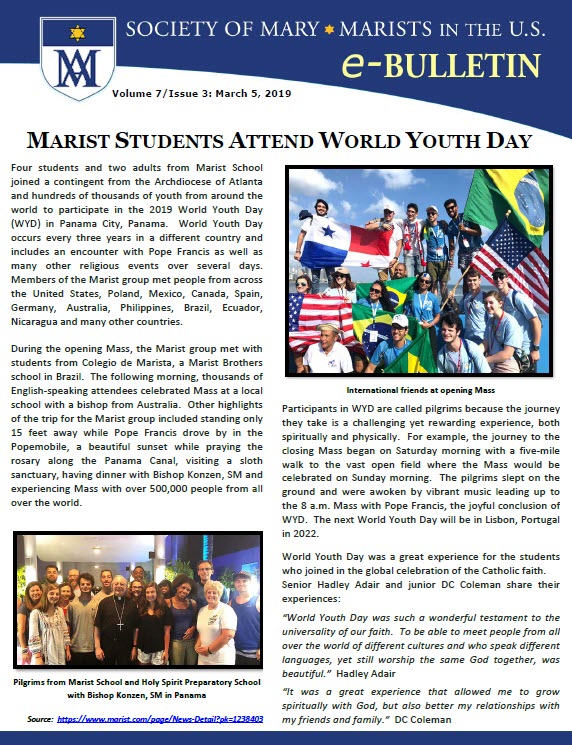 ---
Marist Charism and Culture
The latest in the series of immersion experiences in Marist Charism and Culture is being held at Villa Maria, Hunters Hill.
Twenty staff members from Marist-founded schools from three states have gathered to explore more of the Marist spirit. The week-long program is complemented by biennial pilgrimages to the places of Marist origins in France.
Pictured below: Sessions in Villa Maria's Woodbury Hall | in the monastery grounds | joining the Marist community at Morning Prayer [Mar 07]


---
Superior-General's reflection
This month's reflection from Fr John Larsen.... See Members page. [Mar 07] ...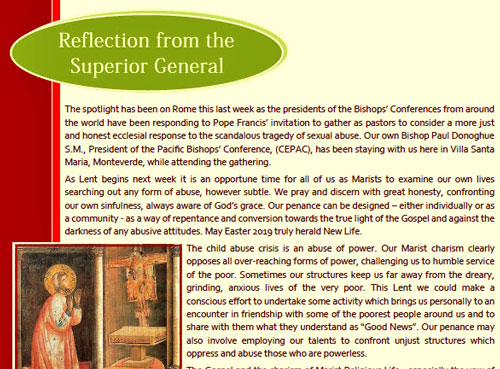 ---
---
The telegram from Rome
On the morning of Mar 01, 1873, Marist Fr Ferdinand Vitte sent an important telegram. Addressed to his Superior-General in Lyons, France, Fr Vitte advised Fr Julien Favre that Pope Pius IX had at last approved the Constitutions of the Society of Mary.
His message read: 'Definitive approval given last evening. Send the news immediately to La Neylière. Details (following) by letter.'' Fr Vitte was anxious that Marist Founder, Jean-Claude Colin, should get the news as soon as possible.
On Feb 28 each year, Marists throughout the world remember the official approval of their Constitutions, advised by 'the telegram from Rome'. [Mar 01]
---
USA bulletin
Latest news from Marist provinces of Europe and USA. For Euroinfo, click here. | For USA e-bulletin, click here Also at Members page. [Mar 02] COMING SOON...
---
---