---
Click here for News 2008 to 2017 | For News 2018 and 2019 go to News 2020 tab above.
---
---
Provincial Circular
Latest issue at Members' Page: click here. [Aug 27]

---
Know yourself
From the Fullness of Life Centre, Perth, W.A., Fr Stephen Truscott SM, asks:
'Would you like to discover how your personality type influences your feelings, thinking patterns and behaviour?
The Enneagram combines ancient wisdom and modern psychology to help you gain insight into yourself and others.
Join in this exciting journey of self-discovery!'

A two-weekend workshop on the Enneagram commences on Sep 18. Check the Centre's website for other services, including encrypted personal video sessions. [Aug 25]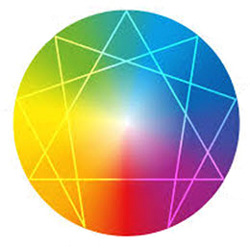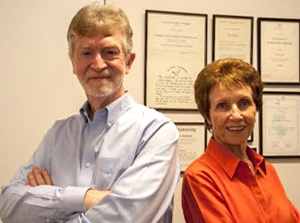 ---
New masthead for Oceania
Facebook and other media of the Oceania Marist Province have a new logo. The masthead features the specially-designed crest for the province surrounded by national flags of countries in the Pacific province. A fresh look for new times. [Aug 23]
---
SM Bulletin returns
After a break of several months the one-page weekly bulletin from the Marist headquarters in Rome is once again in circulation. The Bulletin had been temporarily replaced by a special newsletter reporting on the COVID-19 crisis in various Marist regions. For the latest SM Bulletin go to Members' Page. [Aug 22]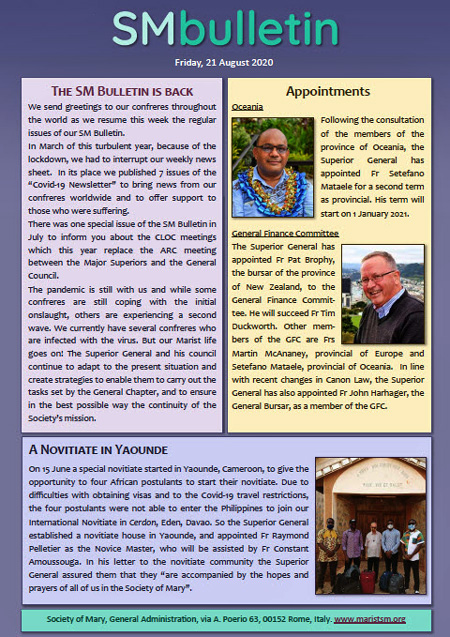 ---
Farewell to Fr Syd
Veteran Marist missionary, Fr Sydney Nugent SM, was farewelled from Holy Name of Mary church, Hunters Hill, on Aug 17. Provincial, Fr Tony Corcoran, presided at the Requiem Mass, attended by fellow Marists and family members.
The Mass was live-streamed for the benefit of Fr Syd's many friends in Japan. In one of the eulogies, Fr Jim Carty spoke to them in Japanese.
A service at Macquarie Park crematorium was led by Frs Jim Carty and Paul Glynn where representatives of Sydney's Japanese Catholic community joined in the prayers. Fr Syd's ashes will be interred in a family grave in Junee, NSW, and in the Villa Maria mission cemetery, Hunters Hill. [Aug 18]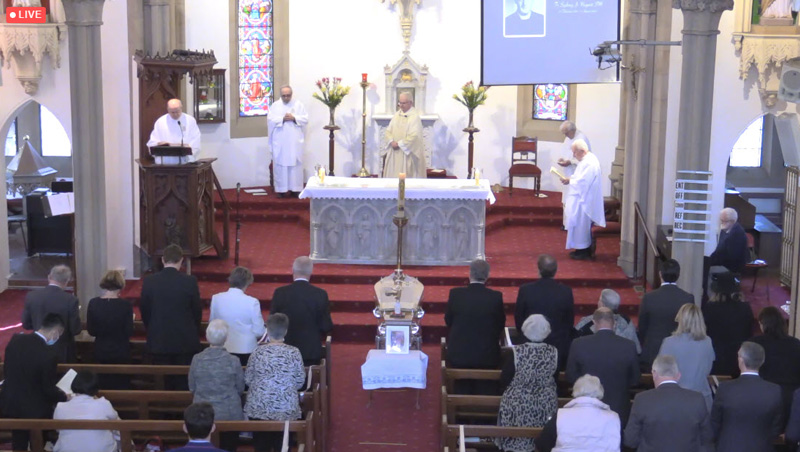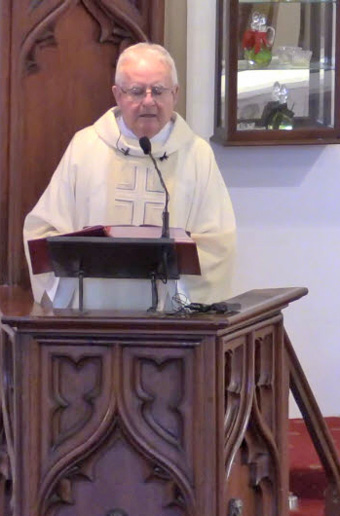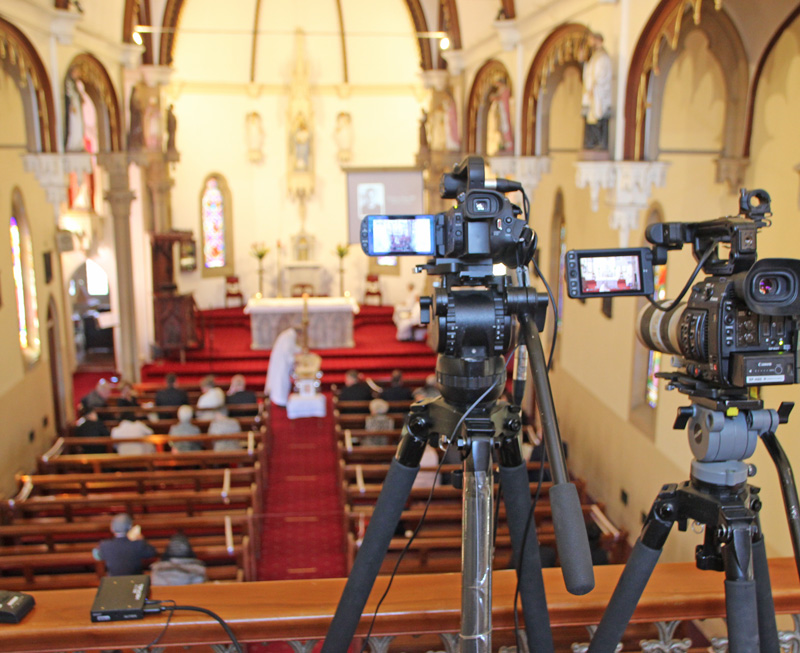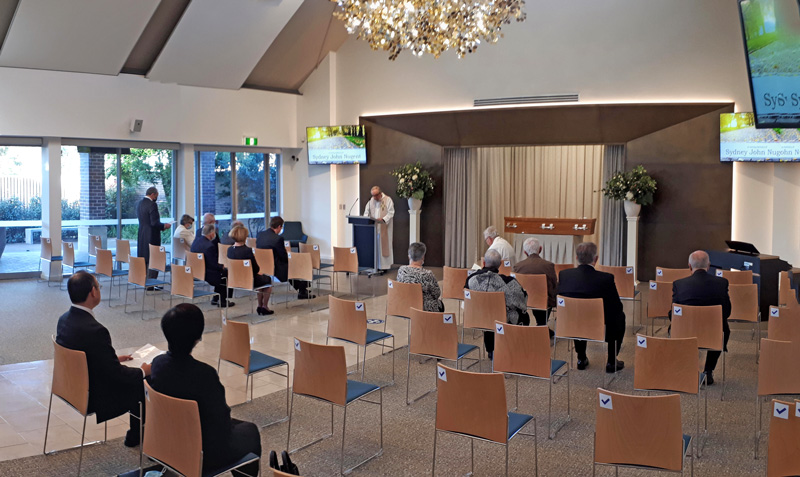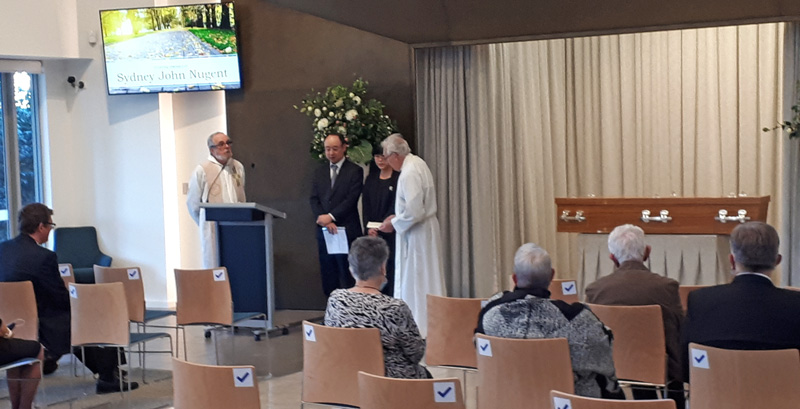 ---
Calendar update
The Colin calendar for 2020 has received a mid-year update. Extra anniversaries were added during the planning of the 2021 edition including establishment dates of provinces and mission districts throughout the Society of Mary. The present calendar is illustrated with scenes familiar to Marist Founder, Ven Jean-Claude Colin.
Another change is the availability of the calendar online with links from the Home Page and monthly news pages - or click here.
The 2021 calendar, in several languages, will be online with links from the Colin website. It will aso be available in hard copy for wall or desk. [Aug 14]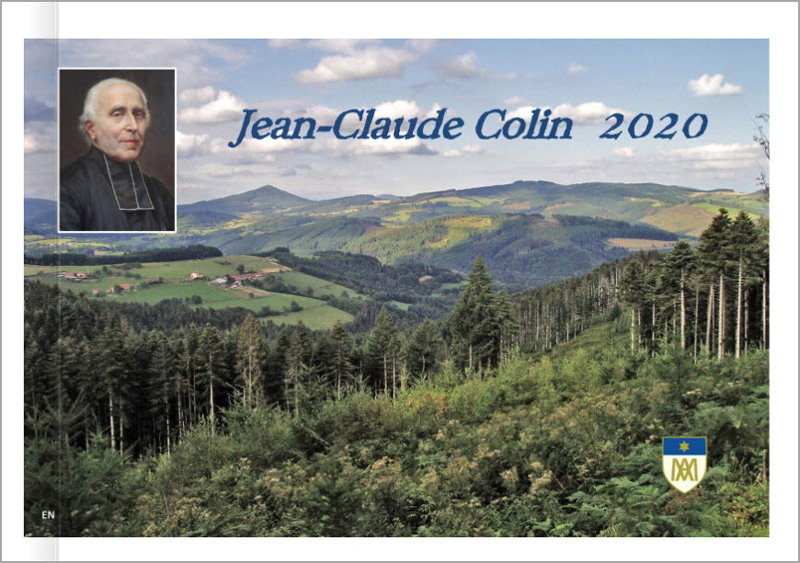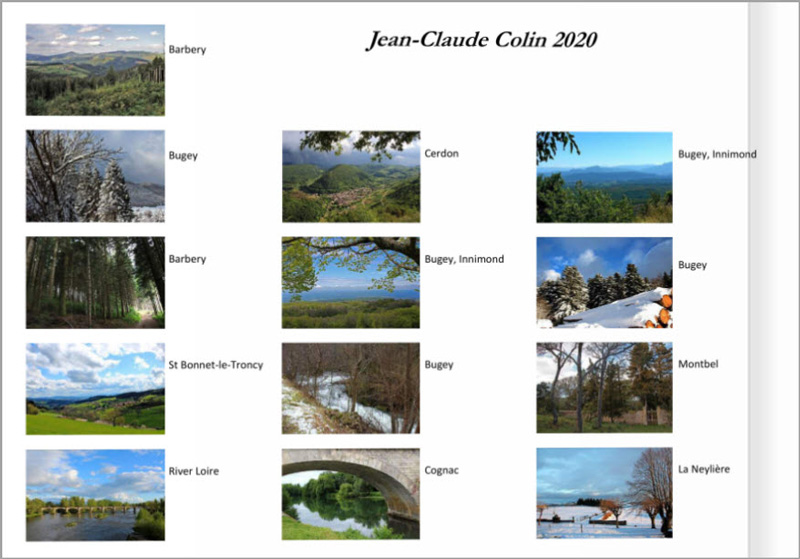 ---
Marist news from Europe and Oceania
For the latest bulletins from the Marist provinces of Europe and Oceania, click here: Euroinfo | Oceania Bulletin [Aug 10]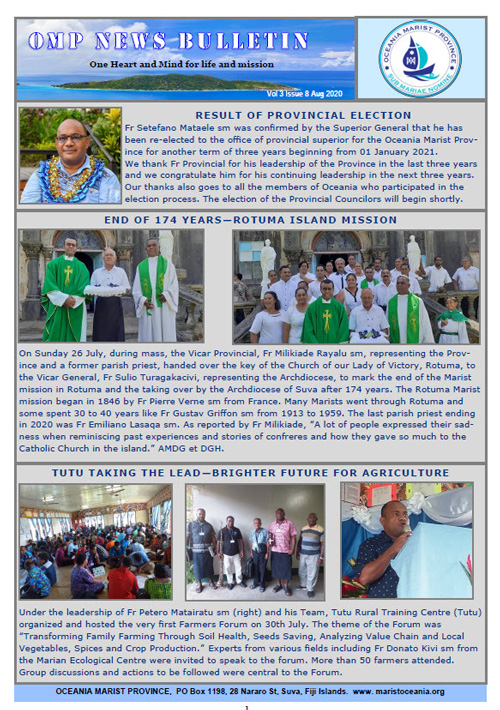 ---
Passing of Fr Syd Nugent
Veteran member of the Marist mission in Japan, Fr Sydney Nugent SM, 92, died peacefully on Aug 08 at St Anne's Nursing Home, Hunters Hill, NSW. For a summary of his life, click here. May he rest in well-deserved peace. [Aug 08]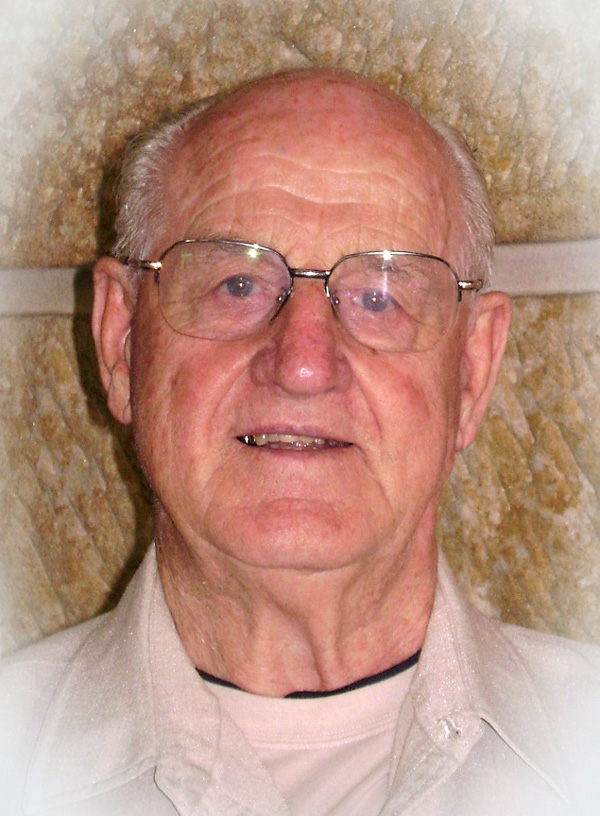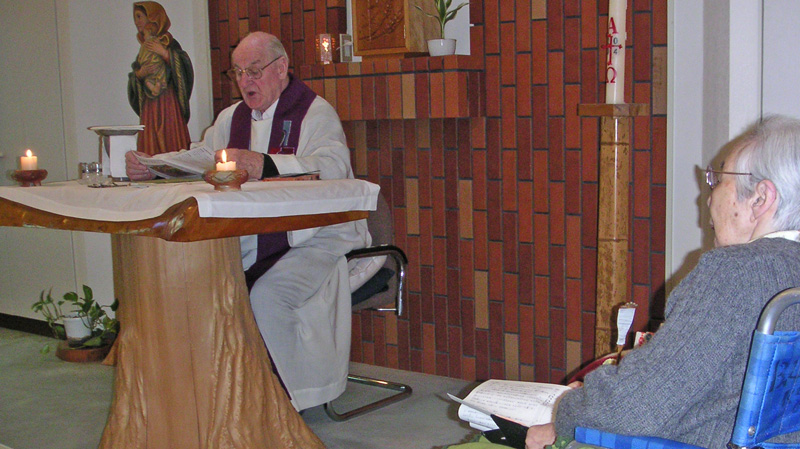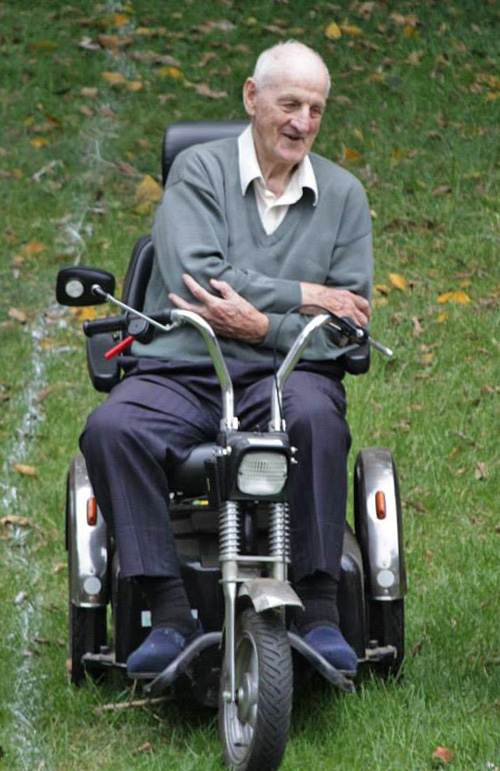 Above: Fr Syd Nugent . | Celebrating Mass at Santa Maria Home, Suzaku, Japan. | Mobile days at Montbel. | A young Syd (far right) with fellow seminarians at St Peter Chanel's Scholasticate, Toonabbie, NSW.
---
St Mary of the Cross, a prayer
On this Solemnity of Australia's own Saint Mary of the Cross MacKillop, let us pray…
Loving God, friend of children and the poor, be with us as we try each day to be messengers of your good news.
Through the prayers and example of Jesus and Mary MacKillop, help us to make a difference in our world by being aware of those who are most in need of care and support.
May we be generous in sharing what we have and being a friend to those who are alone.
We make this prayer through Christ our Lord. Amen
---
Fr Colin's birthday
Founder of the Society of Mary, Jean-Claude Colin, was born in the hamlet of Barbery, France, on Aug 07, 1790. Several new resources are now available to assist Marists in celebrating this anniversary..
Two 'flipbooks' depicting the life of Fr Colin are now on the Colin website. Pictorial life of Jean-Claude Colin | The Story of Jean-Claude Colin (for children).
There are also leaflets with liturgy and paraliturgy texts: Liturgy leaflet | A moment of prayer For more on Jean-Claude Colin go to the Colin website. [Aug 06]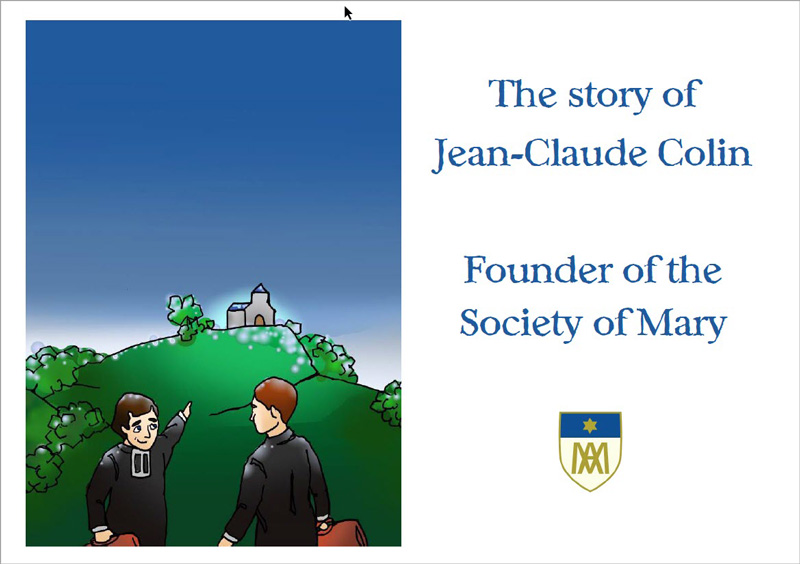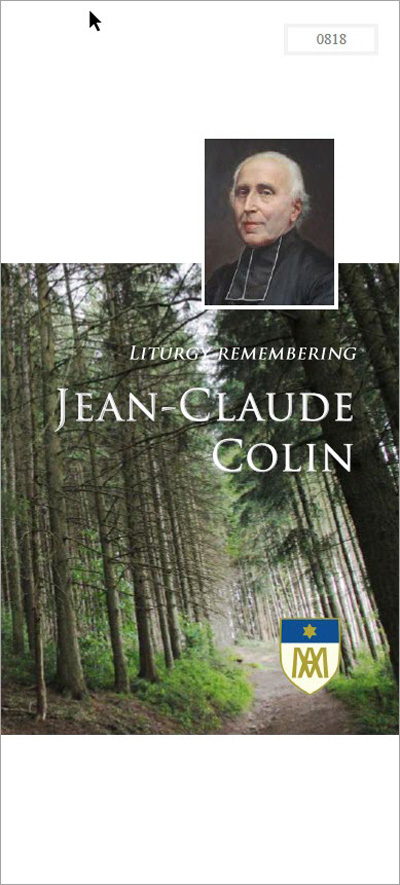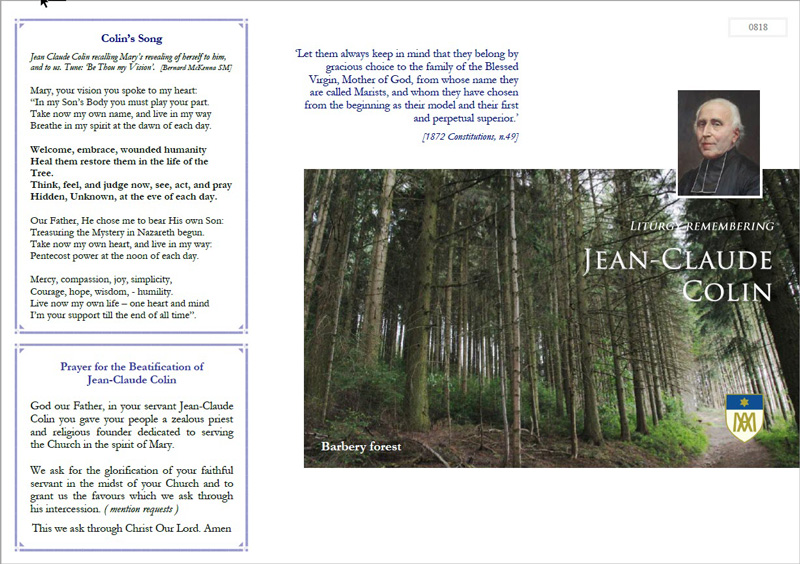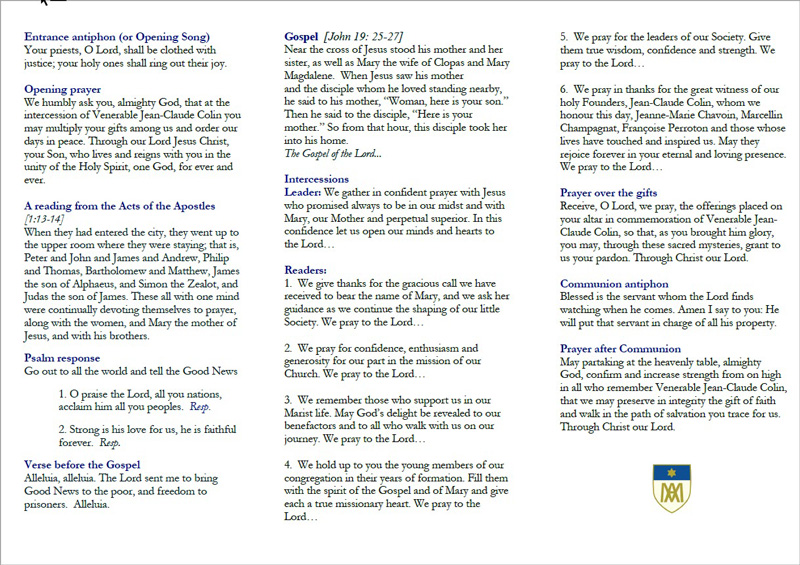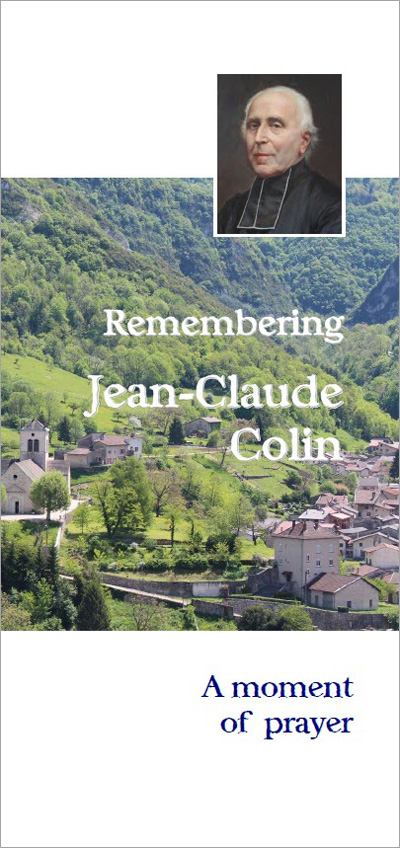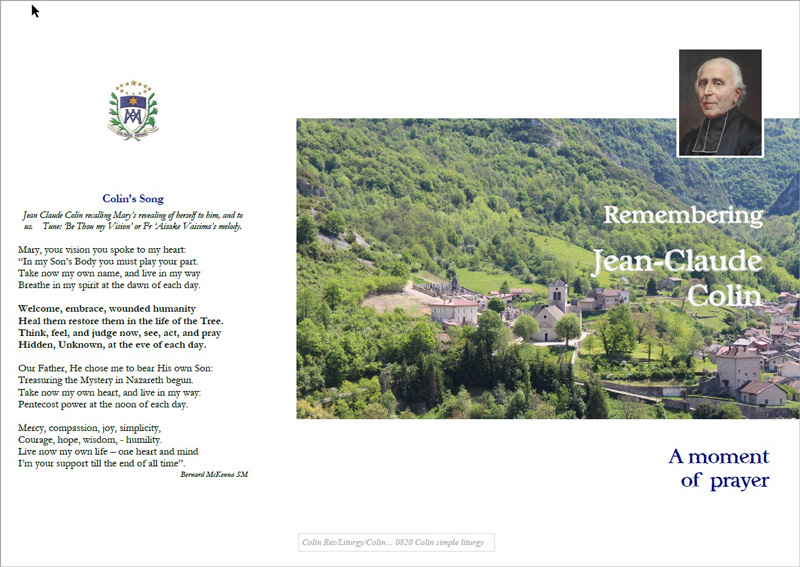 ---
Leaving the normal behind
From the Misioneros Maristas, Bolivia, Australian Marist, Fr John Hopkinson SM, shares the team's latest radio broadcast, suggesting a new normal after the style of the 'Sumak kawsay' ('well-being, good living') model of indigenous peoples.
Fr Hoppy says: 'Hola Fellow Marists! We want to share our recent program, 'Leaving the normal behind', which will hopefully be a contribution to helping us respond to the current situation on a global basis.'
For an English transcript of the program, click here. [Aug 05]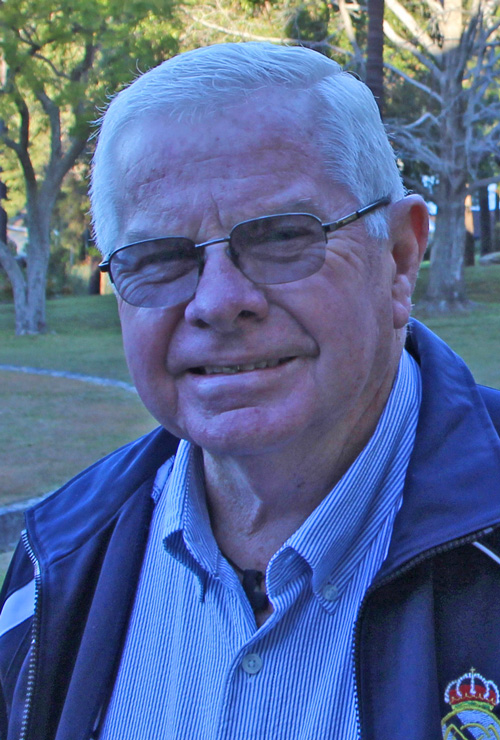 ---
---
---