---
For previous years, go to News menu, above
---
---
Laity Newsletter
The November issue of the Marist Laity Australia newsletter includes items on Fratelli Tutti, 'The Power of Generational Learning', 'The Benefits of Nature for Mental Health' and more. Click here. [Nov 30]

---
Pacific News
The November issue of the Oceania Marist News Bulletin reports on the closing of Dala mission in the Solomons, the Dawasamu project in Fiji and other ecological initiatives, as well as more happenings in the Oceania province.
To download click here or go to Members' Page. [Nov 30]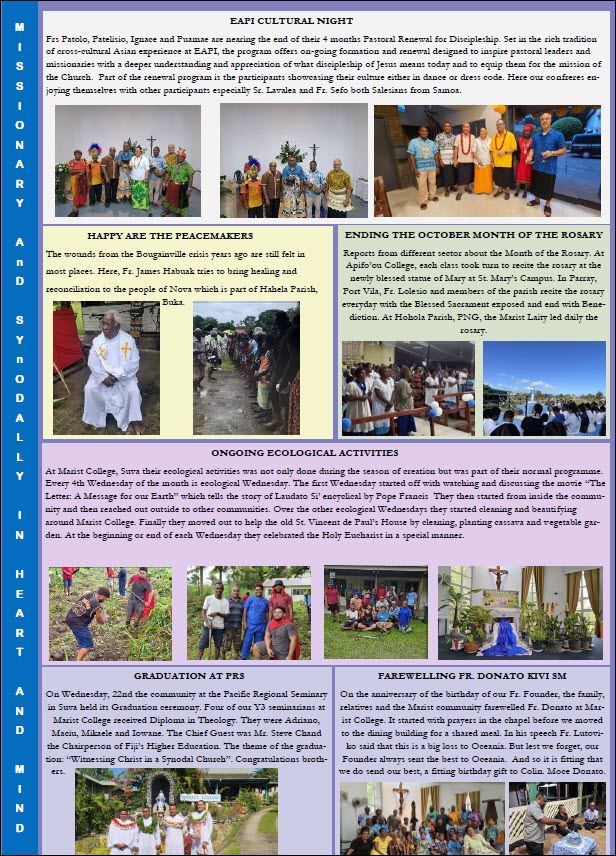 ---
SM Bulletin
This week's SM Bulletin reports on General Administration activities, ordination and appointments in Mexico and on Holy Souls cemetery visitation in Rome. To download, click here or go to Members' Page. [Nov 18]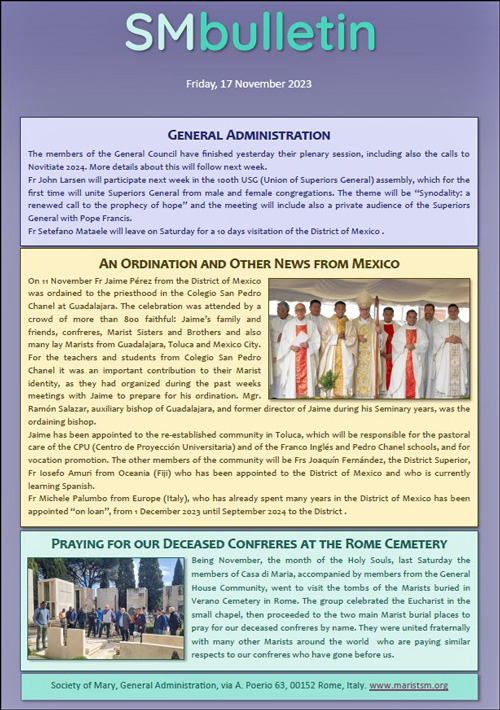 ---
Dancing at Montbel
Fr Paul Glynn was part of the welcome (pictured below) by the Montbel community, Hunters Hill, of Japanese dancer, Kouya Mizuki, and friend during their recent to visit the graves of Japan missioners in Villa Maria mission cemetery.
With music from Fr Aliki Langi, Kouya's dancing was accompanied with gentle arm-waving by Montbel community members and followed by former Japan missioner, Fr Jim Carty, adding to the artistic entertainment. [Nov 16]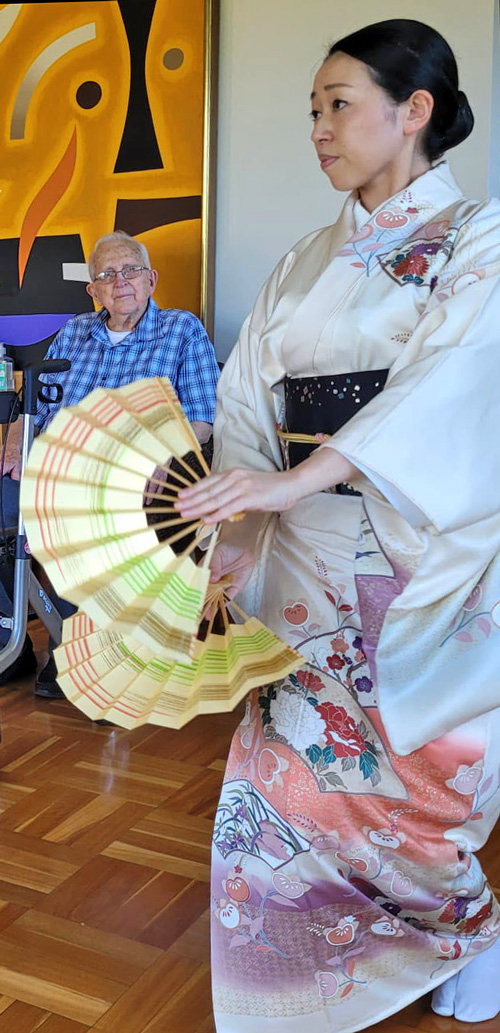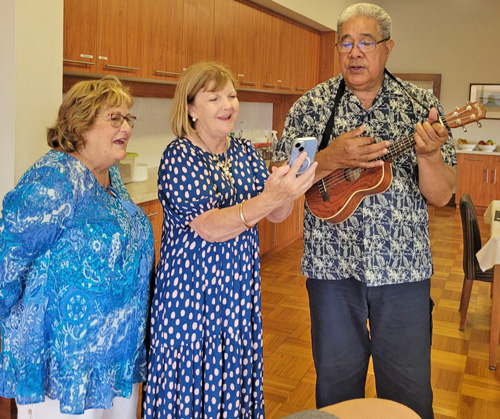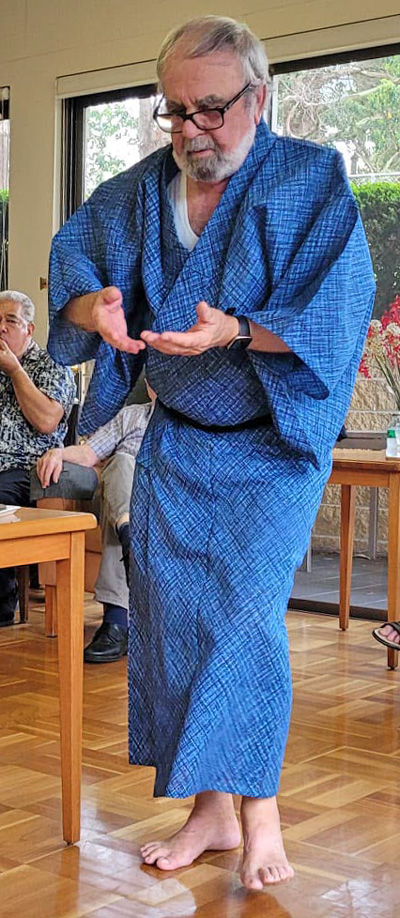 ---
Euroinfo

The November issue of Euroinfo focusses excusively on the recent Education Forum at Toulon, France, Oct 8-11. To download, click here or go to Members' Page. [Nov 15]



---
Mission Accomplished
Nov 15 marks the anniversary of the death in 1875 of Marist Founder, Ven Jean-Claude Colin. In his biography, 'Jean-Claude Colin, Reluctant Founder', Fr Justin Taylor SM describes the last days of Fr Colin's life in Ch 29, 'Mission accomplished': click here.
For 'Remembering Jean-Claude Colin - a moment of prayer': click here. [Nov 15]
Above: Statue of Fr Colin at Villa Santa Maria, Rome. | The grounds of La Neylière where Fr Colin was first buried.
Below: La Neylière shortly after the large chapel (at left) had been built in which the body of Fr Colin was to be reinterred. | The second resting place of Fr Colin in the chapel of La Neylière. | Detail of the 1879 tombstone: 'Father, pray for your sons'.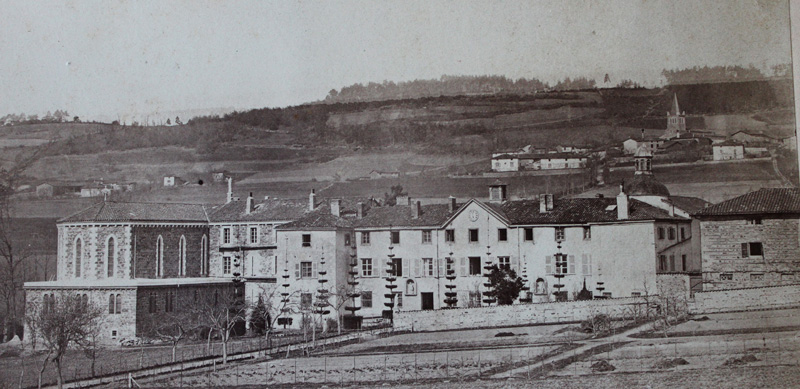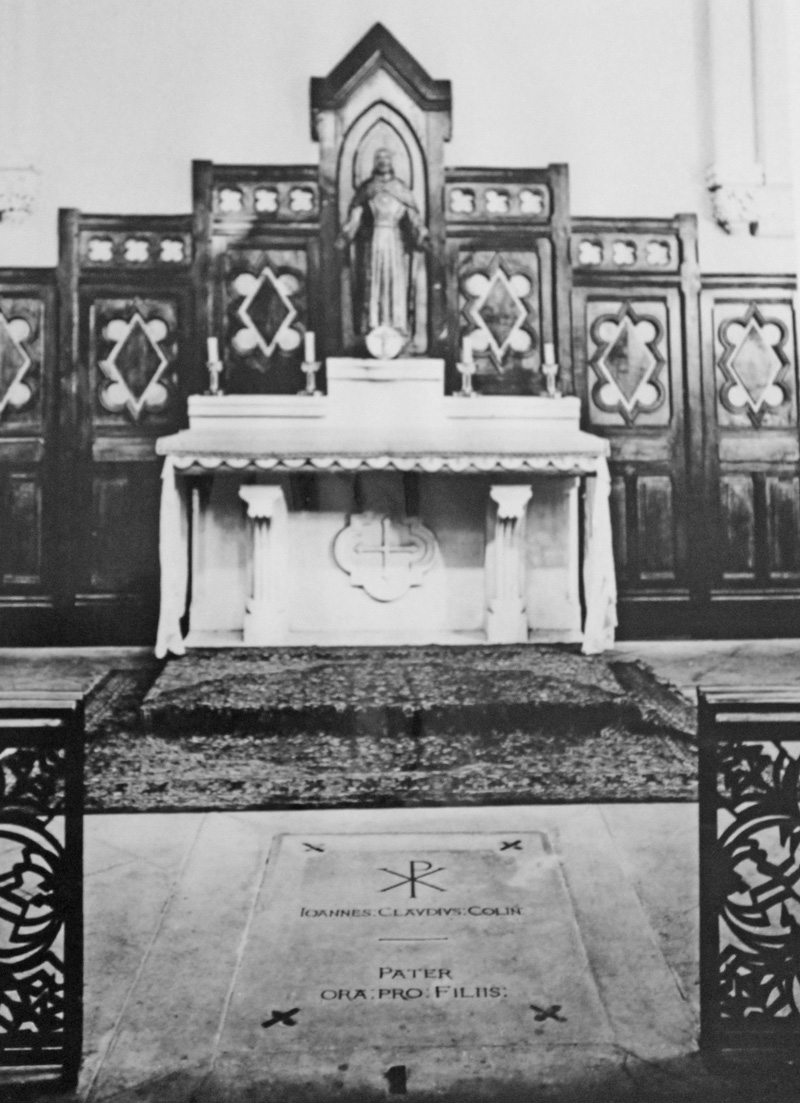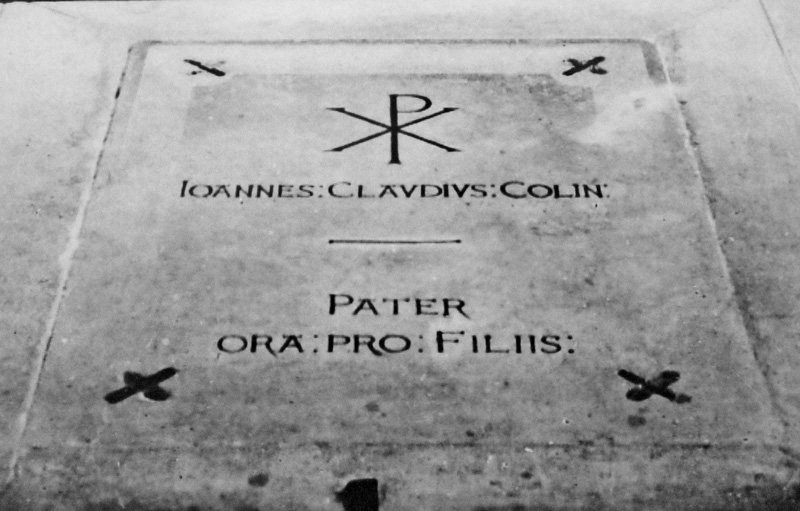 ---
Fr Jaime Perez Martinez SM
On Nov 11 at Guadajara, Mexico, Jaime Perez SM became the newest priest of the Society of Mary. Bishop Ramon Salazar Estrada officiated at the ordination liturgy (pictured below) at Colegio Marista Pedro Chanel in the company of Marist Fathers, other priests, religious, family and friends.
Fr Jaime completed theology studies at the Marist International Theologate, Casa di Maria, followed by post-graduate studies in Rome before returning to his native Mexico for diaconal experience. Congratulations, Fr Jaime.... ad multos annos! [Nov 14]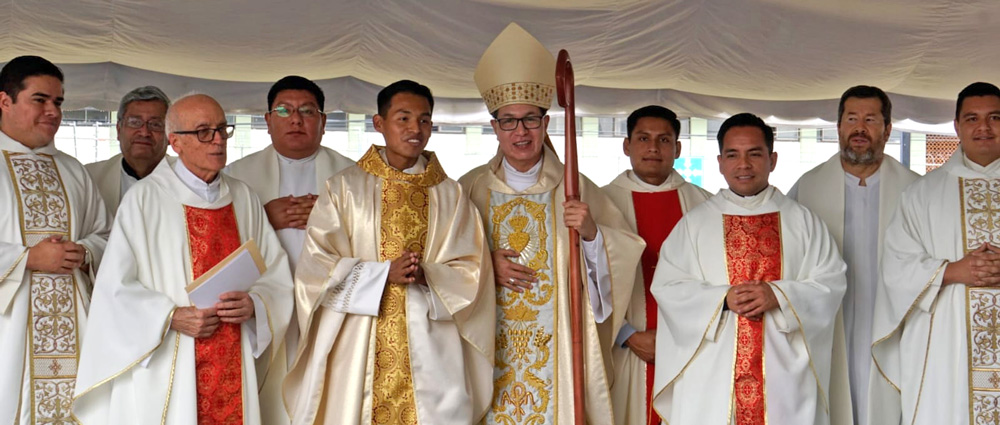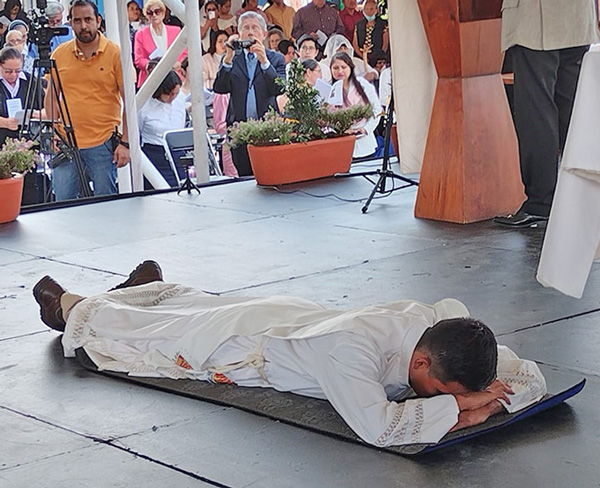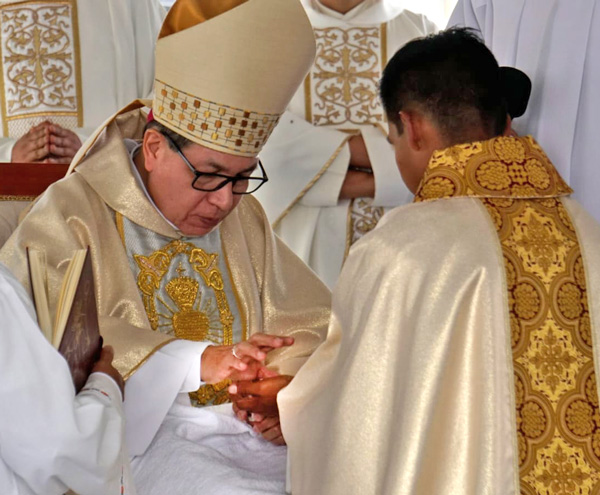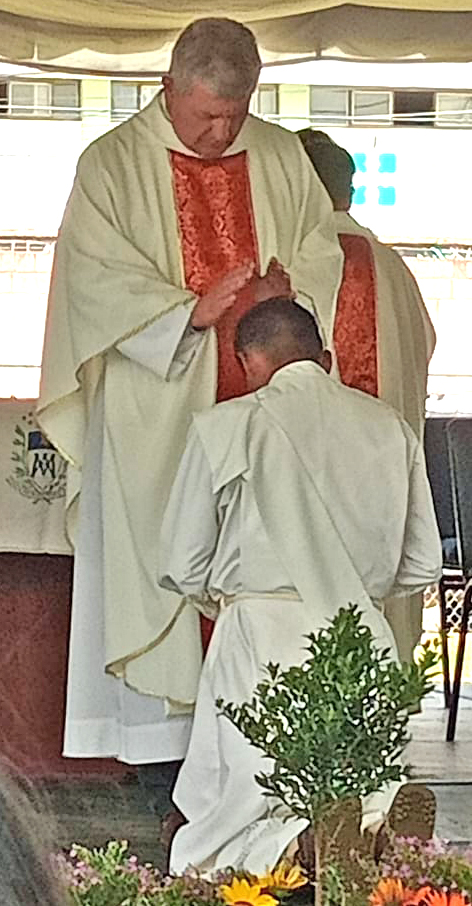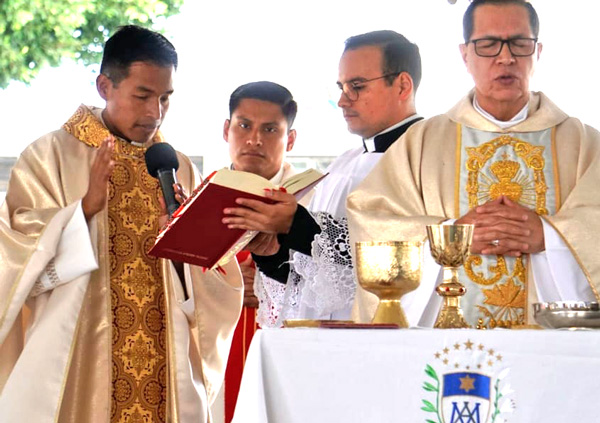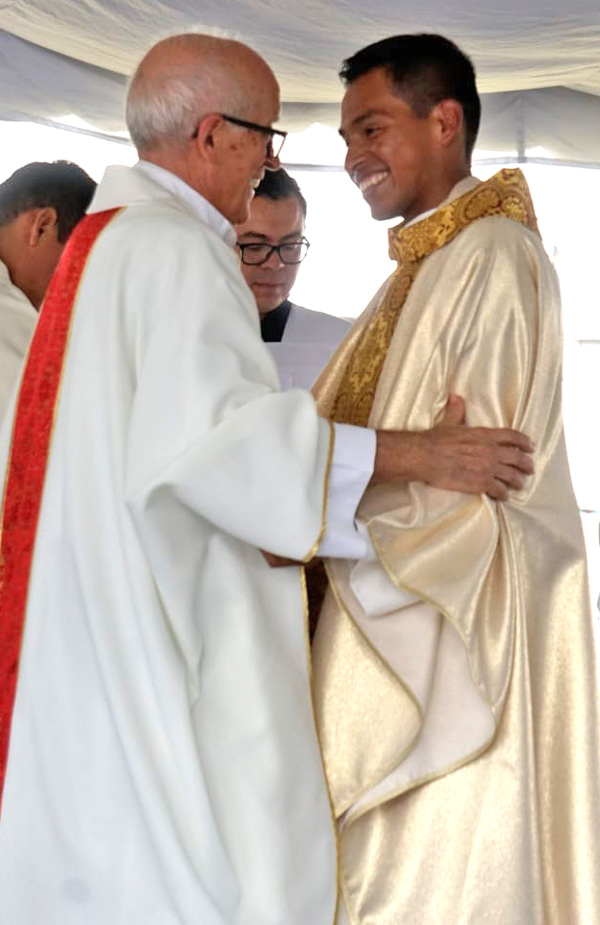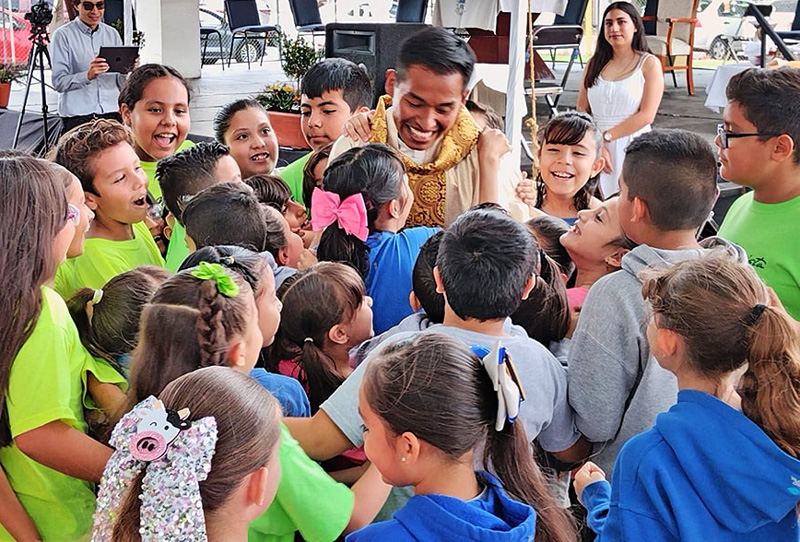 ---
SM Bulletin
This week's SM Bulletin reports on meetings of the General Council, on a students' house in Mexico and on the forthcoming anniversary of Marist Founder, Ven Jean-Claude Colin. To download, click here or go to Members' Page. [Nov 10]
| | |
| --- | --- |
| | |
---
Pallium for Archbishop Paul
In a recent ceremony
(pictured below)
at St Mary of the Angels church, Wellington, NZ,
Archbishop Paul Martin SM
was presented with his pallium, a liturgical vestment worn
by the Pope and metropolitan archbishops as a symbol of their authority and unity with the Church.
The pallium was presented by Auckland's Bishop Stephen Lowe in the presence of New Zealand's other bishops, John Adams (Palmerston North), Michael Dooley (Dunedin) and Bishop-elect Richard Laurenson (Hamilton).
The pallium is a narrow band of white wool, adorned with six black crosses representing the wounds of Christ and serving as a reminder of the call to sacrifice and self-giving love.
Archbishop Paul also blessed the special artwork of Ko Hāta Maria, te Matua Wahine o te Atua, presented to St Mary of the Angels by the bishops to mark the rededication of Aotearoa NZ to Mary Assumed into Heaven. [Nov 16]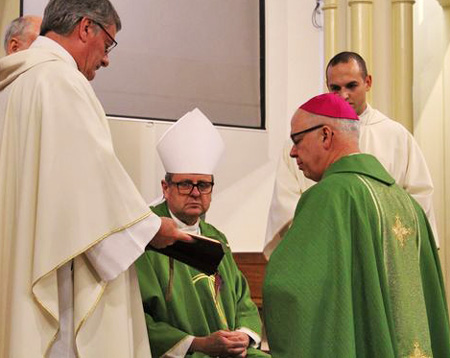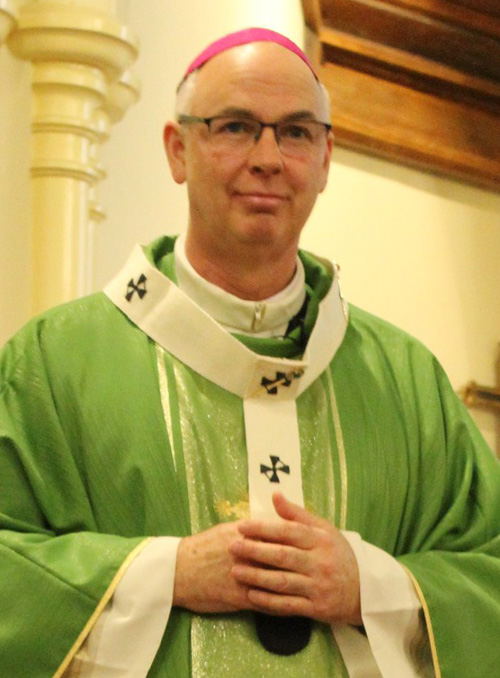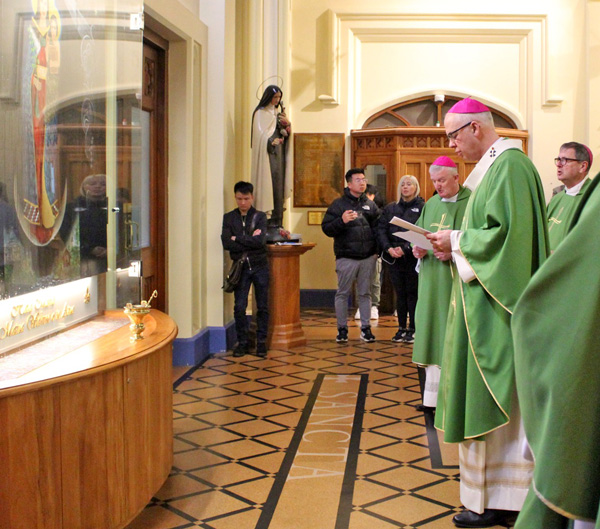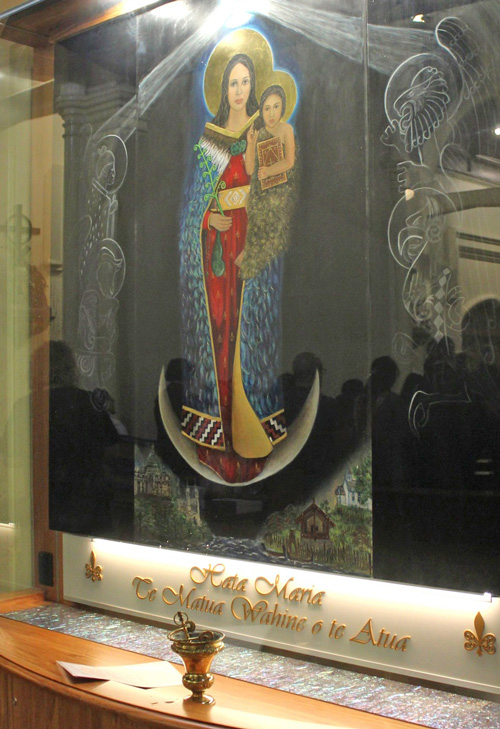 ---
Colin novena
The customary novena for graces through the intercession of Marist Founder, Ven Jean-Claude Colin, begins on Nov 06, concluding with the Nov 15 anniversary of the death of his death in 1875.
Novena options in a choice of formats and languages are accessible on the Colin website at the Resources/Novena, with simple reflections on the qualities of Fr Colin, a prayer for graces through his intercession and selections from the Marist Constitutions.
To go directly to the Novena pages (English), click here. For other options, click here. [Nov 06]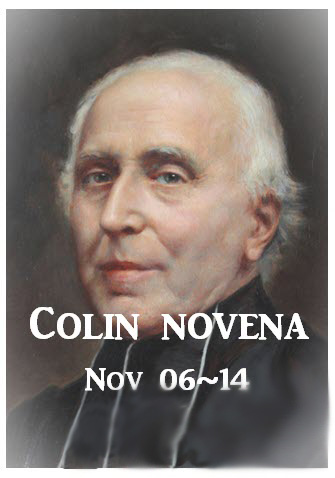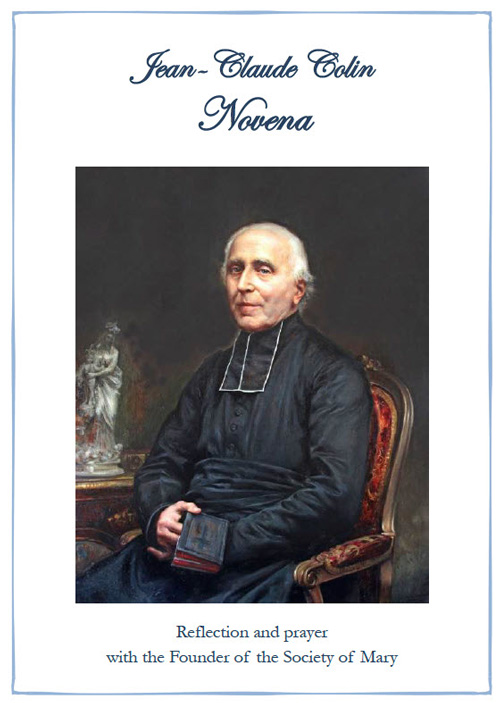 ---
Superior-General's reflection
In his November reflection, Superior-General, Fr John Larsen, reflects on the recent 'Forum on Marist Education' in Toulon, France, with several important attachments. Go to Superior-General's page for the reflection. [Nov 03]
To download all documents click the following: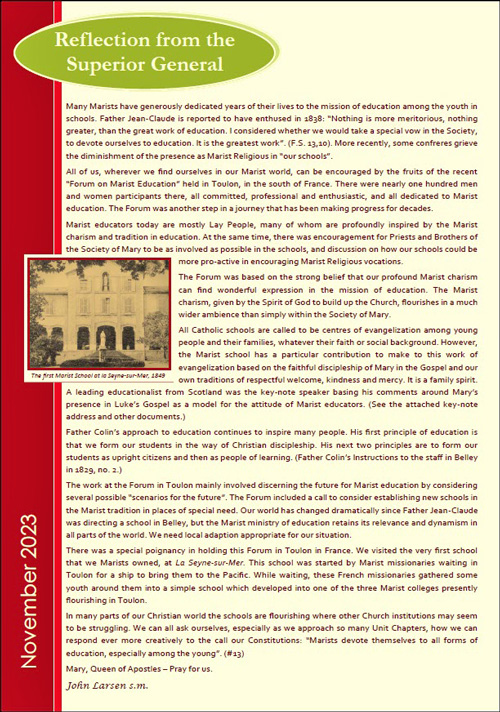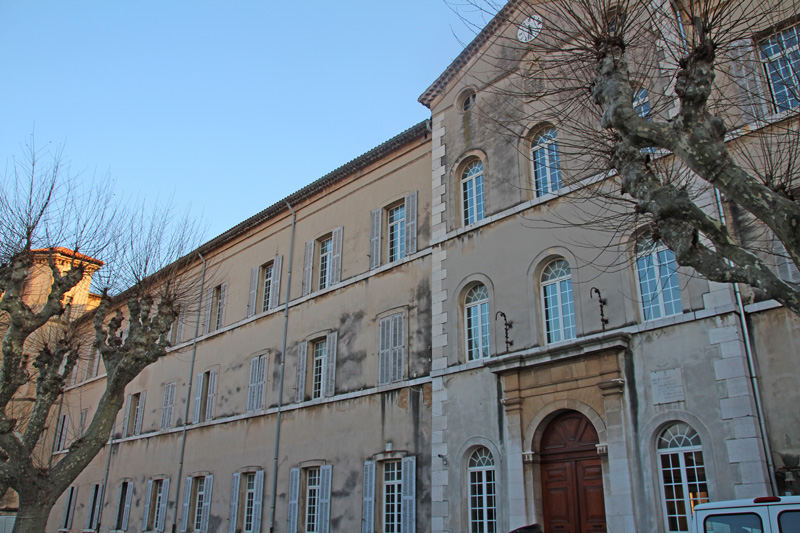 ---