---
For previous years, go to News menu, above
---
---
Jeanne-Marie Chavoin
On Aug 29 members of the Marist Family remember the birth in 1786 of the Marist Sisters' Foundress, Jeanne-Marie Chavoin in the village of Coutouvre, France. For more of Jeanne-Marie's story and spirit, click here [Aug 29]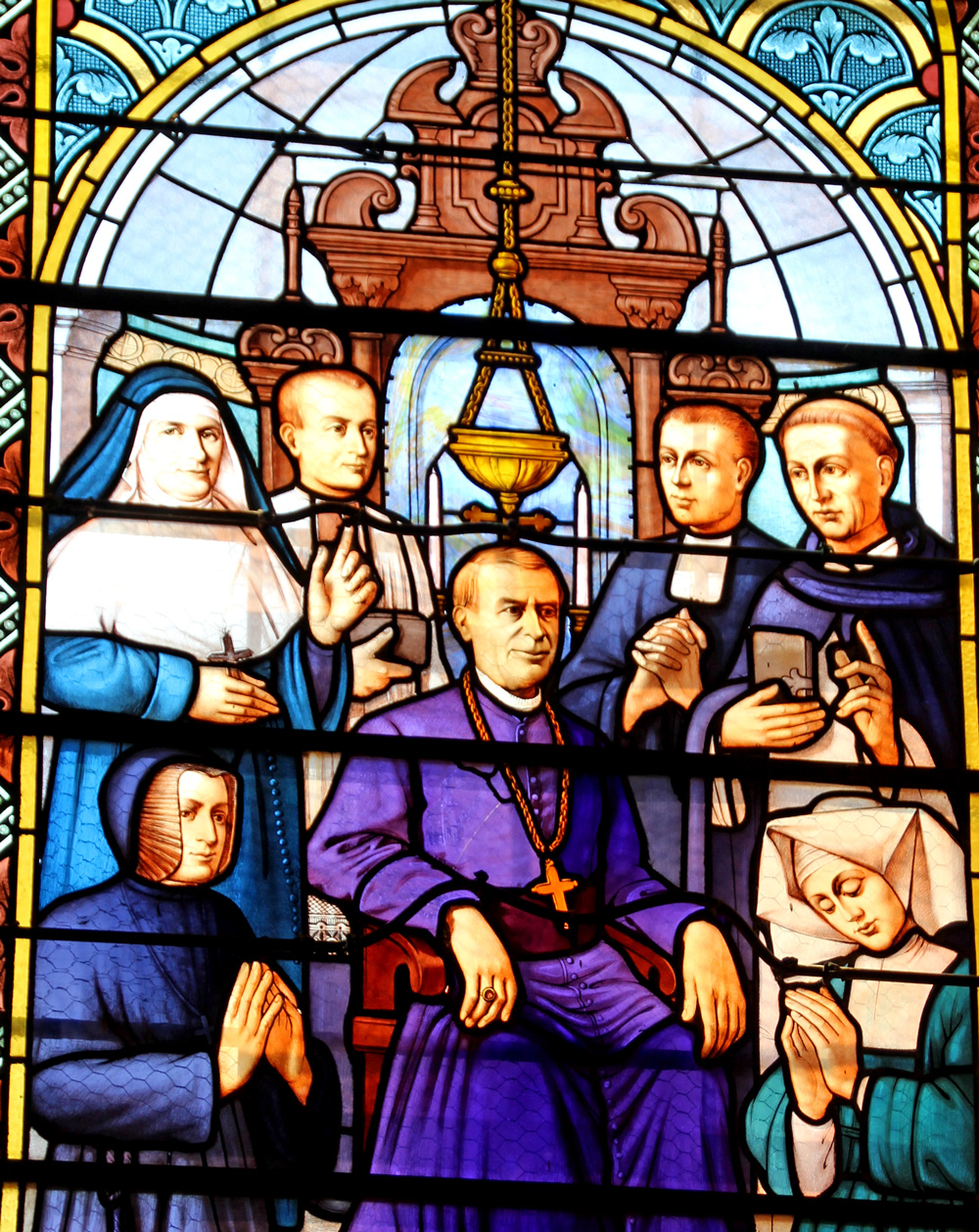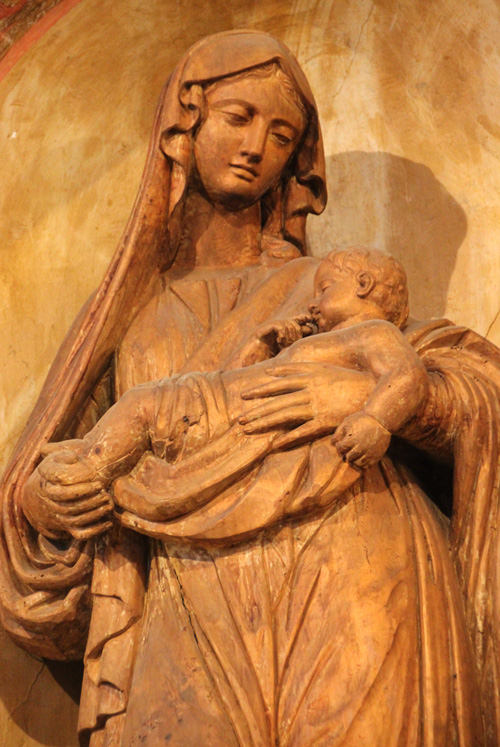 Above: Portrait of Jeanne-Marie Chavoin at Bon Repos, Belley, France. | In the parish church at Coutouvre: Jeanne-Marie's image in one of the stained glass windows and statue of the Blessed Virgin and Child. Below: Plaque outside the Chavoin home at Coutouvre. | The Eucharist celebrated by Oceanian Marists in the cellar of the Chavoin home, Jul 2015, the second Mass here since the French Revolution. In this place clandestine Masses were offered by priests hiding from the Revolutionaries and sheltered by the Chavoin family.
---
Fr James Ware's farewell
On Aug 24 Marist provincial, Fr Anthony Corcoran SM, presided at the funeral liturgy of Fr James Ware SM, in the company of fellow Marists, family members and friends who had benefited from Fr James' pastoral care. On the casket were placed his religious profession cross, a priestly stole and the book of Scriptures reflecting Fr James' great love and study of the Word of God.
Requiem Mass was followed by internment at Macquarie Park cemetery, North Ryde. May he rest in peace.
For Richard Ware's words of reflection on his Uncle James, click here. [Aug 24]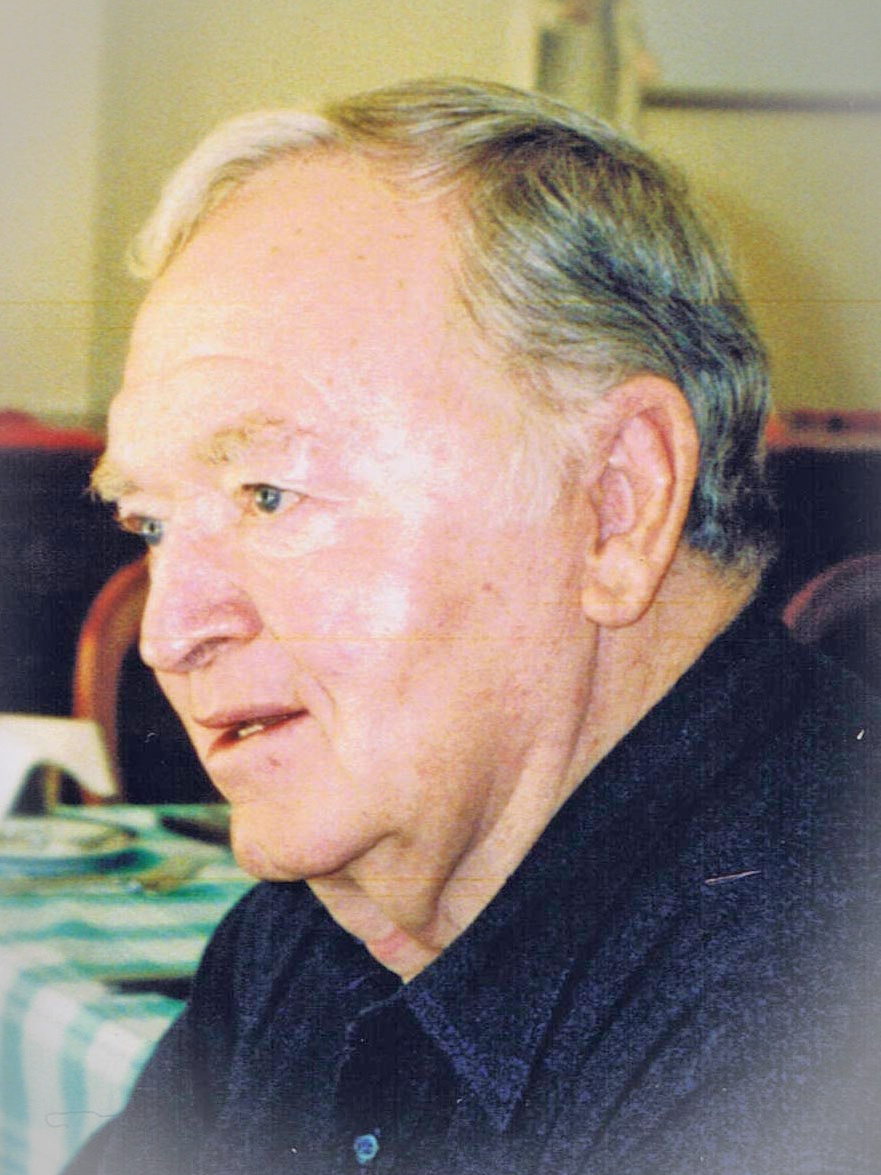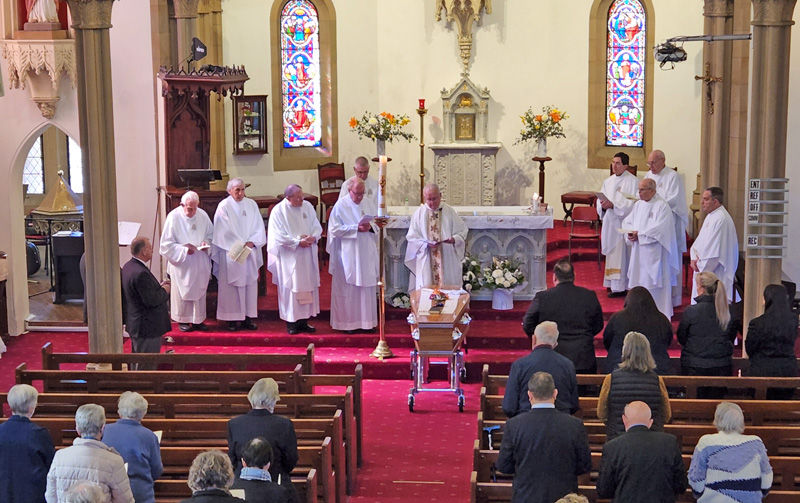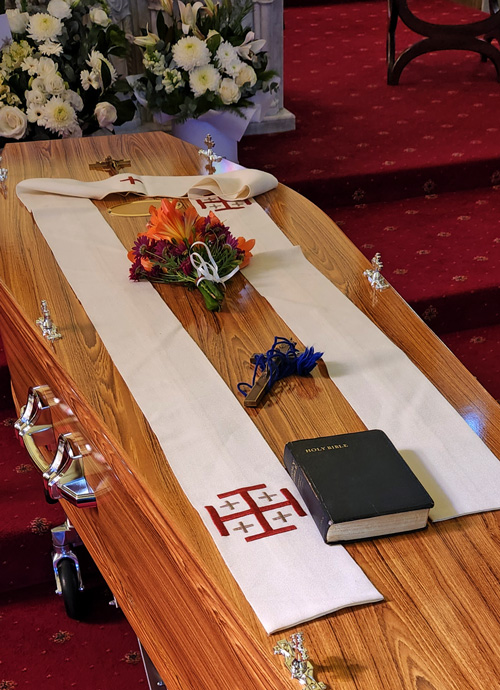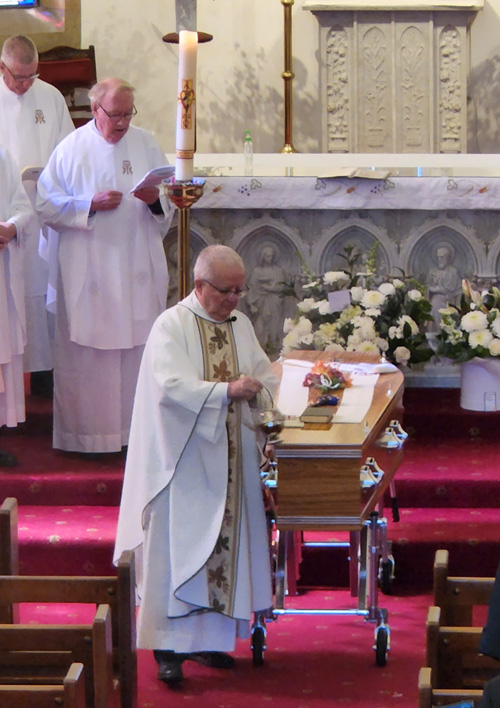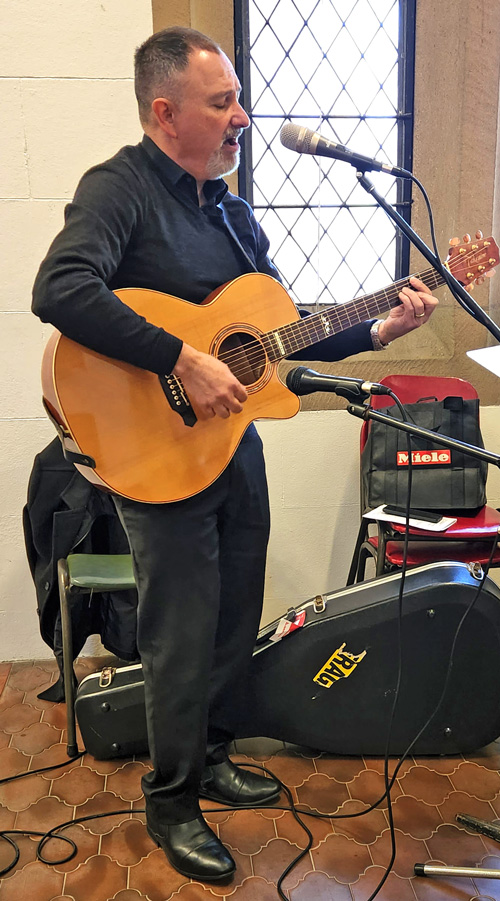 Above: Scenes from Fr James' Requiem liturgy at Holy Name of Mary Church, Hunters Hill, including homilist, Fr Michael Mullins, nephew, Richard Ware, with words of emembrance and a song composed and sung by friend, Francesco Placanica. Below: The funeral from Holy Name of Mary church and burial at Macquarie Park. | Vigil gathering at Montbel.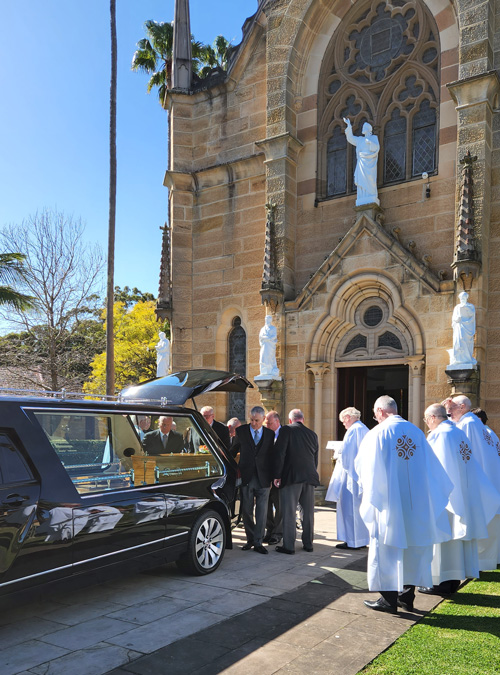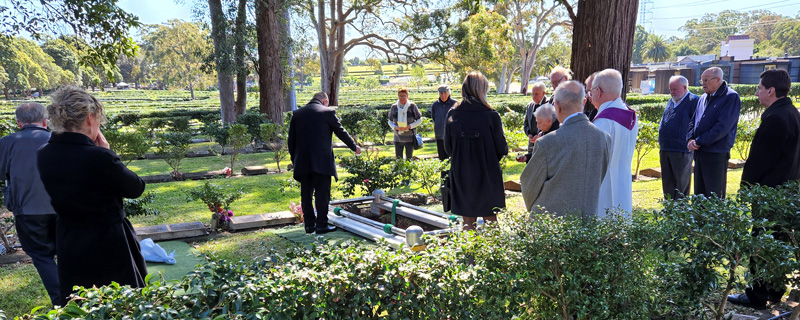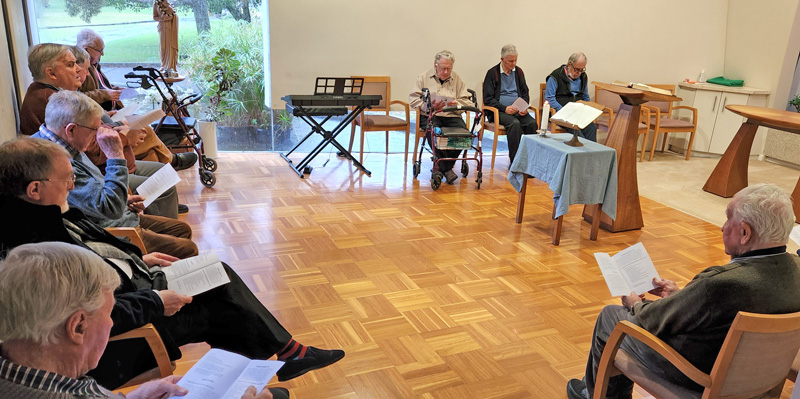 ---
Provincial Circular
For the latest issue of the Provincial Circular, go to Members' Page. [Aug 23]

---
Passing of Fr Brian Cummings SM
Marists mourn the passing of former NZ provincial, Fr Brian Cummings SM, well-known and respected in Australia and the Asia-Pacific region through his part in MAP (Marist Asia-Pacific) engagements.
Following his term leading the NZ Marist province, Fr Brian was engaged in spiritual direction and supervision, directing retreats, providing film critiques and commentaries as well as working as an advisor/facilitator with Church groups throughout New Zealand.
After an illness of several months, Fr Brian, aged 68 and a Marist priest for 43 years, died peacefully on Aug 19 at the Mary Potter Hospice, Wellington. May he rest in peace. [Aug 19]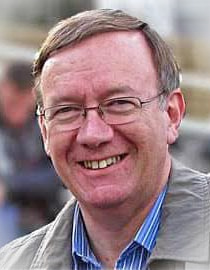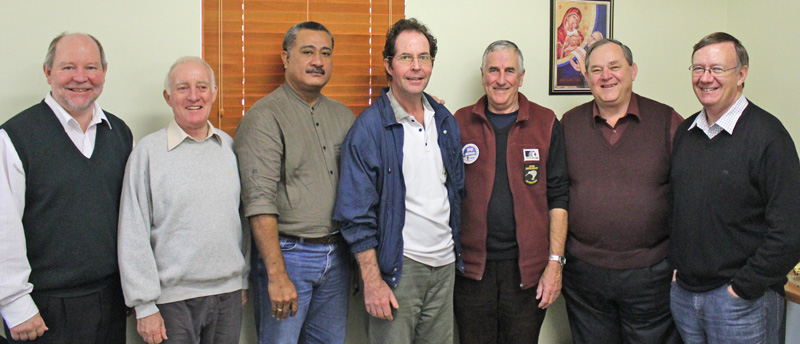 Above: Fr Brian Cummings... and (far right) with members of the Marist Asia-Pacific meeting in Sydney in 2012.
---
Clinton's retreat
Cameroonian Marist seminarian, Clinton Kube, reports on a recent retreat which he led for altar servers of St Anne's parish, Obili, at Saint Peter Chanel formation house, Nkolbisson, Yaoundé. Clinton attributes his Marist vocation to the influence of Australian, Fr Bob Barber, who was the first parish priest at Bambili where Clinton himself was an altar server. The church was built with the assistance of the Marist Mission Centre.
During the summer break of the Marist International Theologate in Rome, Clinton has spent time in Cameroon and sent the pictures below of his recent pastoral ministry with parish youngsters. In reflecting on his days as a boy at Bambili and coming to know the Australian missionary he says: 'I owe my Marist vocation to this great Marist, Father Bob Barber.' [Aug 15]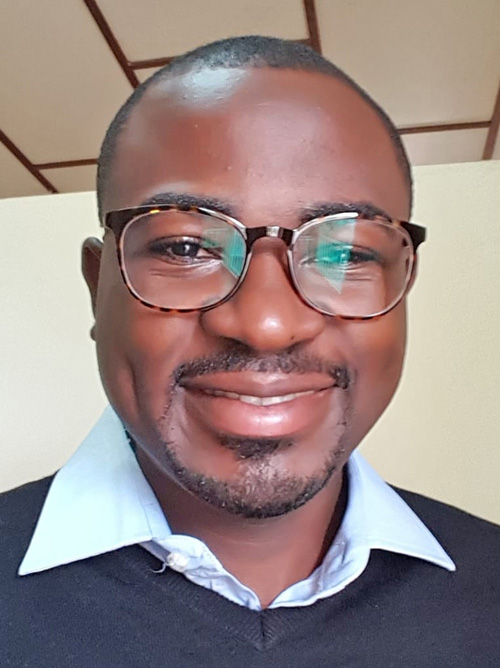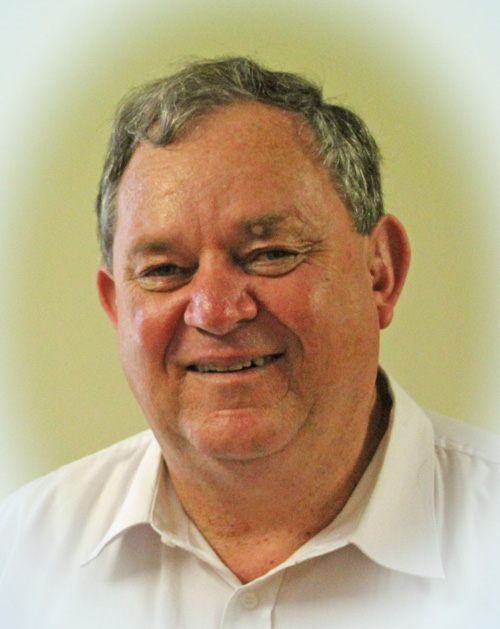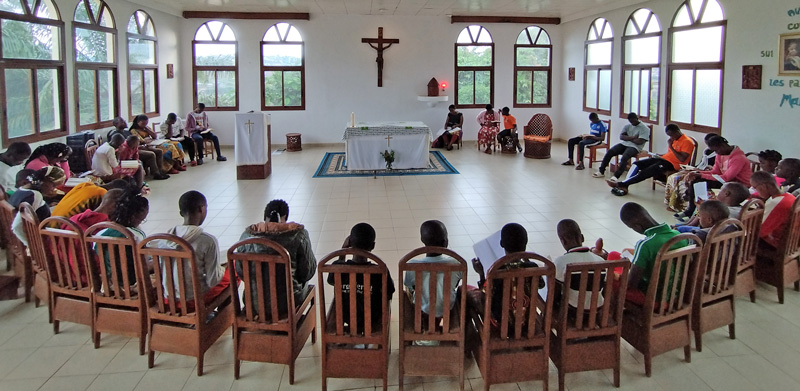 Above: Clinton Kube | the late Fr Bob Barber SM | Clinton leading the altar servers' in Lectio Divina, listening and praying with the Word of God during the Yaoundé retreat Below: After Mass with Fr Rene Godard and the servers' group | Discussing questions with enquiring servers.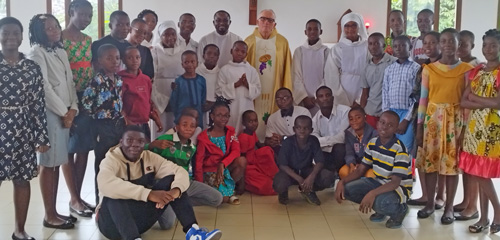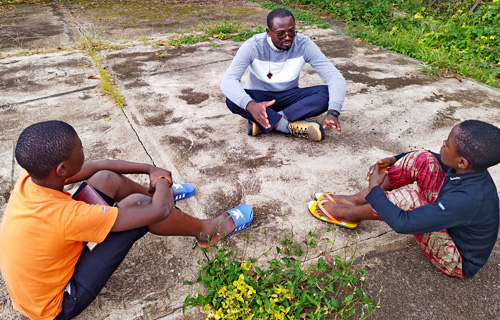 ---
Passing of Fr James Ware SM
Many who have been among Sydney's homeless will be amongst those to mourn the passing of Fr James Ware SM, 84, on Aug 13. Fr James' quiet ministry among the troubled and destitute marked the later years of his life. He had been a Marist priest for almost fifty-two years.
After a short illness Fr James died peacefully at Concord Hospital, Sydney, on Aug 13.
Speaking of Fr James' ministry in the downtown shrine of St Patrick's, Sydney, one parishioner observes 'Rest In Peace, Fr. Jim. Your short and to the point homilies at 7am Monday Mass at St. Pat's were always worth listening to.' For a summary of his life, click here. May he rest in peace. [Aug 13].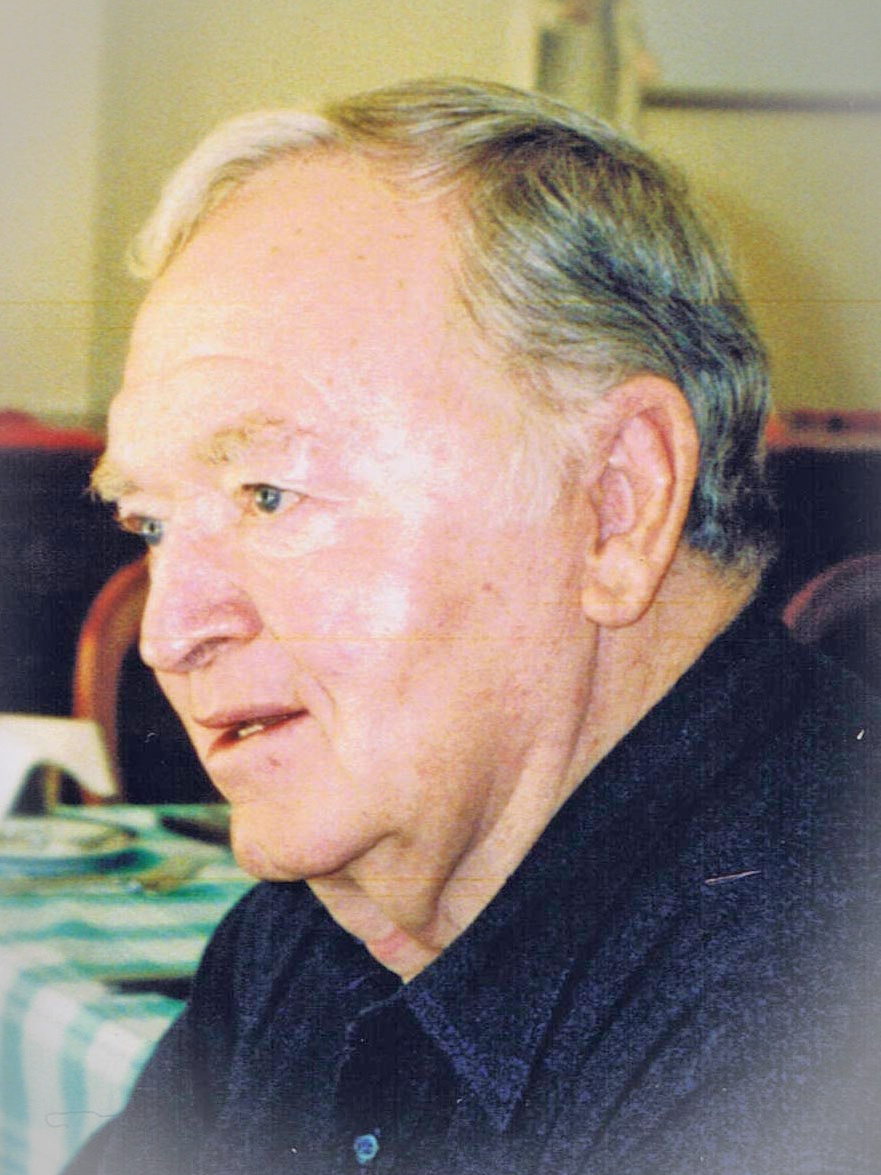 ---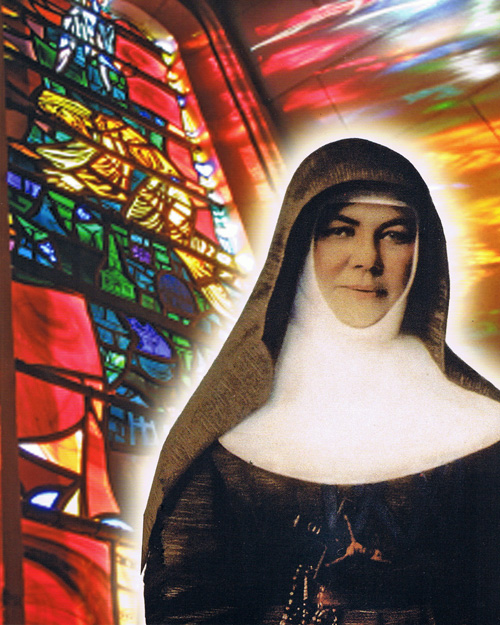 O God, source of all goodness, who have shown us in Saint Mary a woman of faith
living by the power of the Cross, teach us, we pray,
by her example to live the gospel in changing times
and to respect and defend the human dignity of all in our land.
Through our Lord Jesus Christ, your Son,
who lives and reigns with you and the Holy Spirit, God forever and ever. Amen.
Collect of the Mass of St Mary of the Cross MacKillop, Aug 08.
---
Sr Clare's 100th
At a gathering at Southern Cross Aged Care, Marsfield, NSW, on Aug 07 Sr Clare Francis SM, celebrated her one hundreth birthday. She is pictured below with fellow Marist Sisters and family. Happy 100th birthday, Sr Clare ! [Aug 07]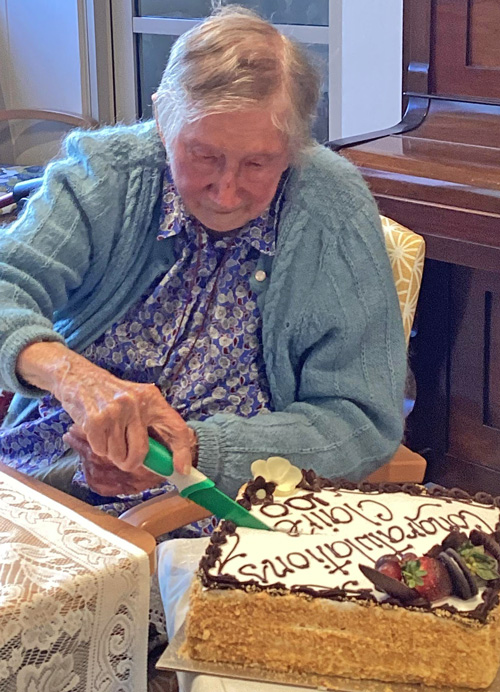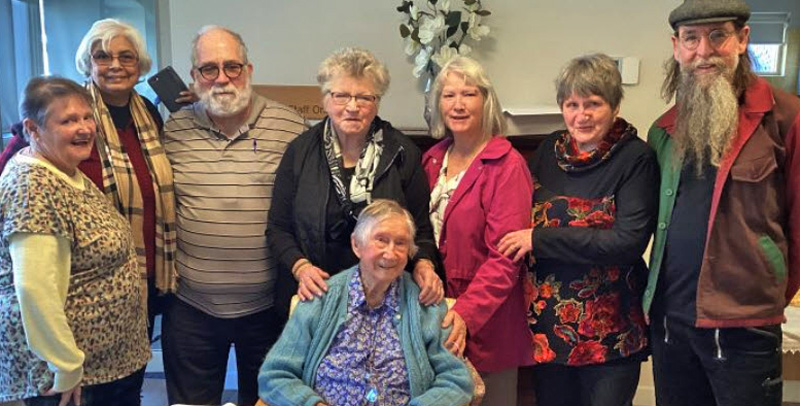 Above: Sr Clare Francis cutting her centenary cake. | With family members. Below: With Sisters Gail Reneker, Carmel Murray, Cath Lacey and Julie Brand.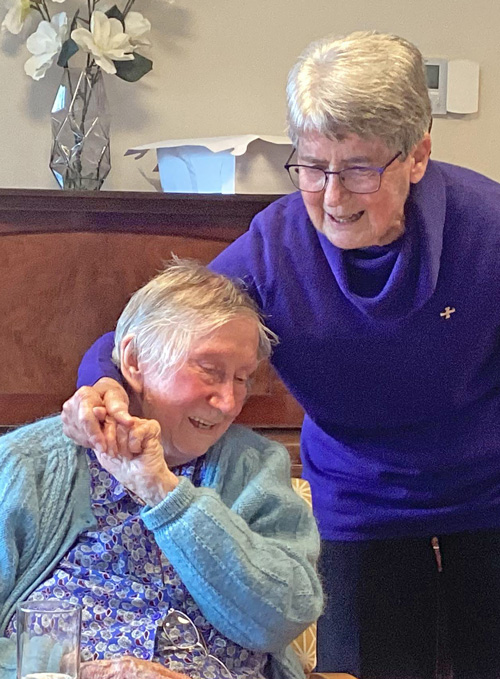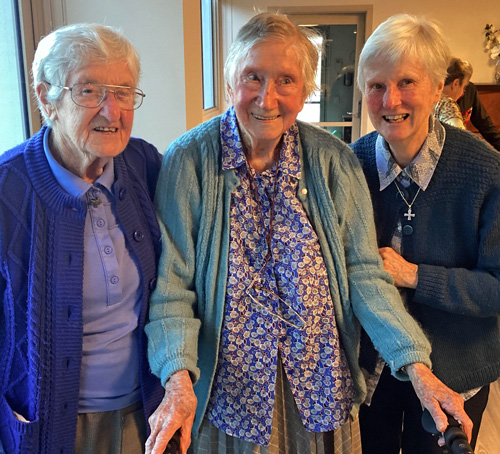 ---
Bound for Rome
Following recent General Chapter elections in Rome, Sr Kate McPhee SM was farewelled from Sydney on Aug 06 to take up her role as General Councillor of the Marist Sisters. Sr Kate is pictured below at Sydney airport with Sisters bidding her safe and happy travel. Bon voyage, Sr Kate ! [Aug 07]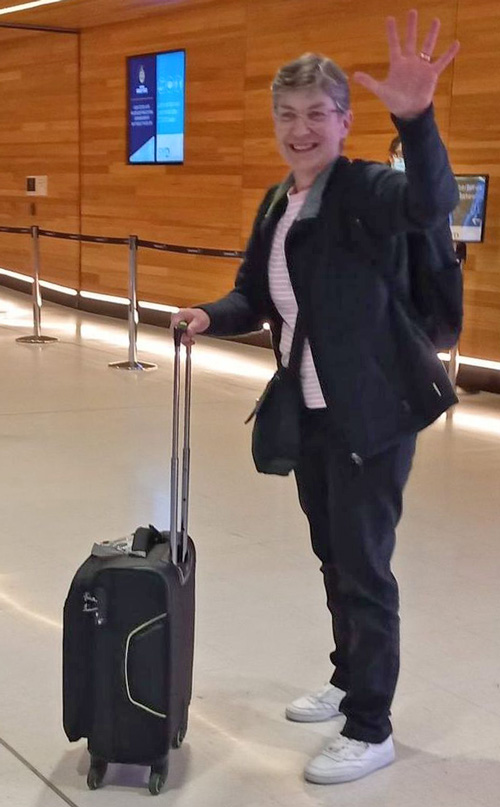 ---
Founder's birthday
Aug 07 is the anniversary of the birth of Jean-Claude Colin in the hamlet of Barbery, France in 1790. A new large-print booklet, 'The Quiet Boy from Beaujolais', recounts the life of Fr Colin. Click here for reading | printing. Other biographies are on the Colin website: click here. For a pictorial life of Fr Colin: click here. [Aug 07]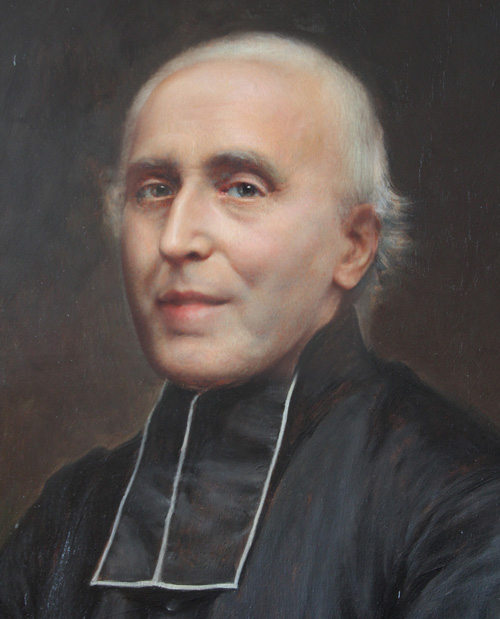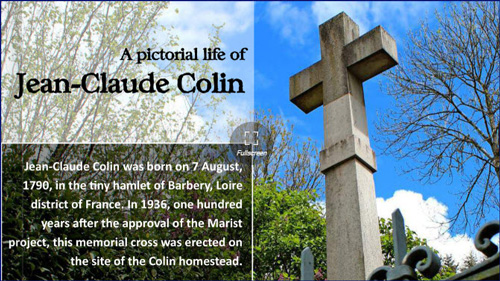 ---
Vocation webinars
Three webinar workshops were held over Jul 29-30 as part of the Marist Year of Vocations focussing on skills for those involved the ministry of enriching, encouraging, assisting and fostering Marist Vocations. Sr Brenda Dophin began the series with a presentation on 'The Process of Accompaniment'. The second session featured Marists from different cultures sharing their experiences of vocations ministry. A final presentation was from Mexican Lay Marist, Miguel Angel Espinosa (pictured below) who spoke on 'The use of social media in Vocations ministry' [Aug 02]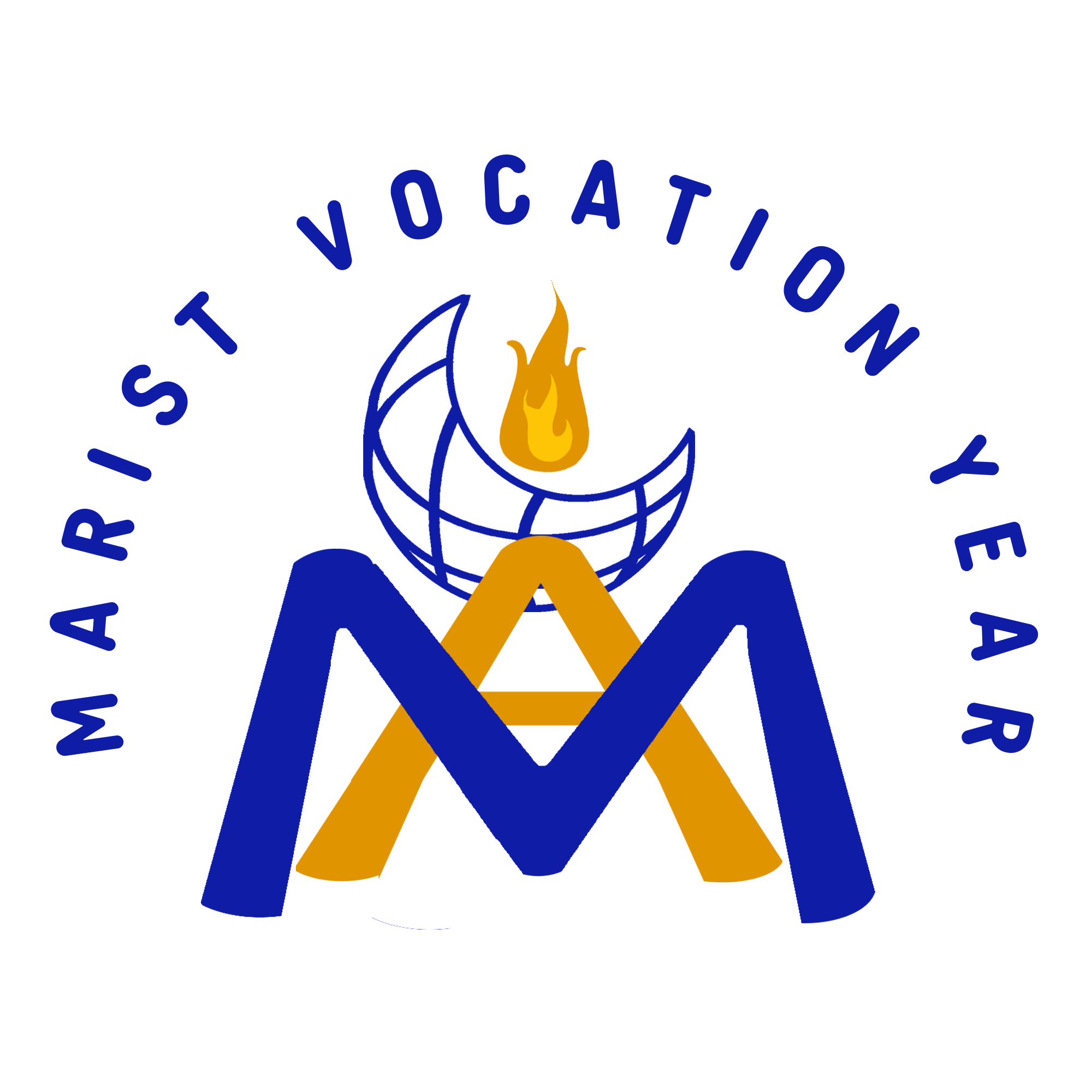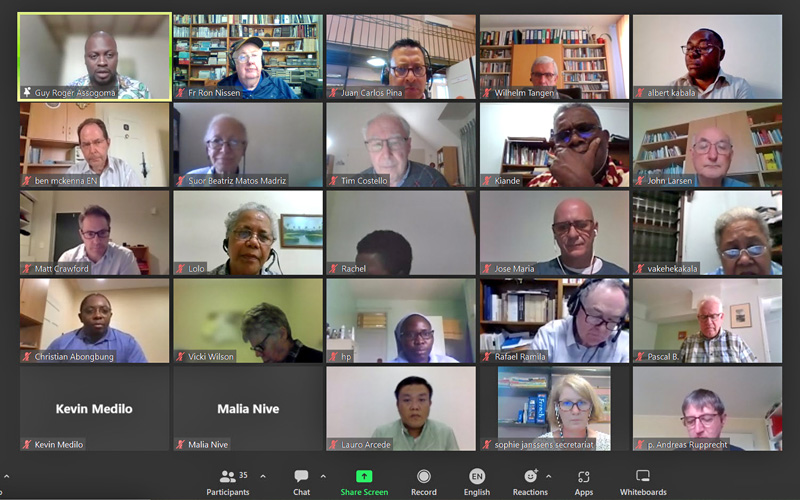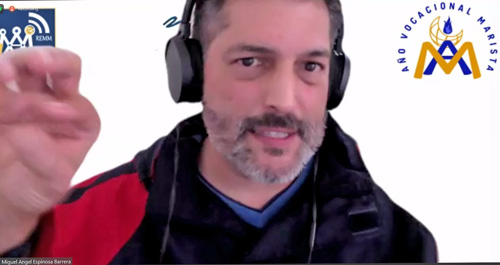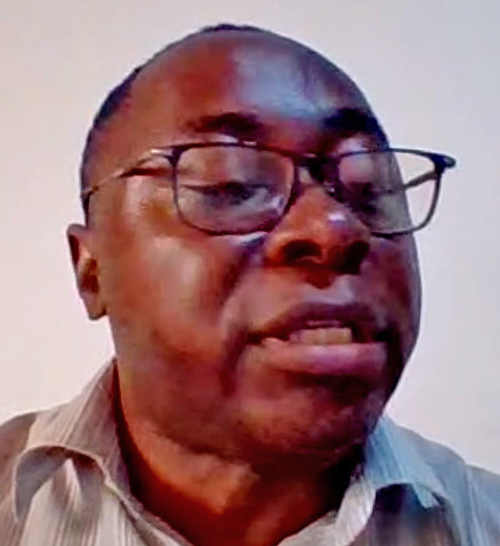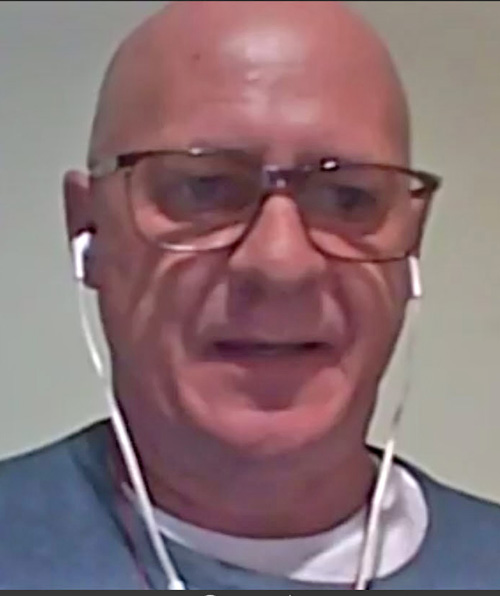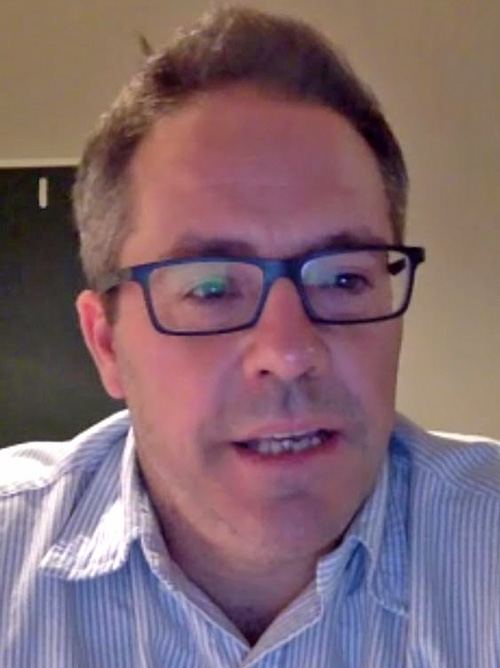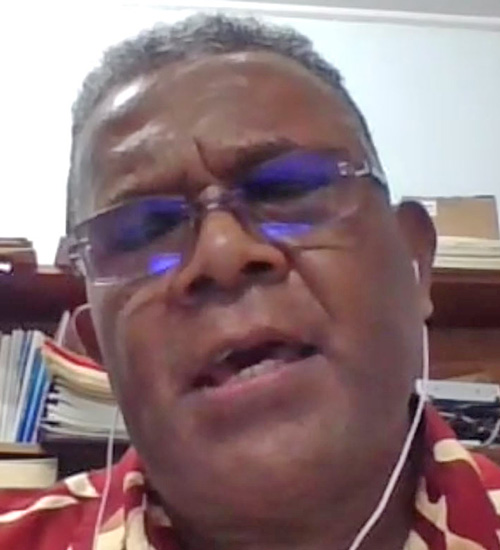 Above: Marists from differing cultures speaking on vocations ministry, from left, Frs Albert Kabala (Africa), Jose-Maria Da Silva (Latin America), Lauro Arcede (Philippines), Matthew Crawford (NZ) and Milikiade Rayalu (Oceania). | Below: Members of the international coordinating team for the Marist Year of Vocations: Frs Juan-Carlos Piña , Guy-Roger Assogoma, Daniel Fernandez, David Sanchez and Tim Costello.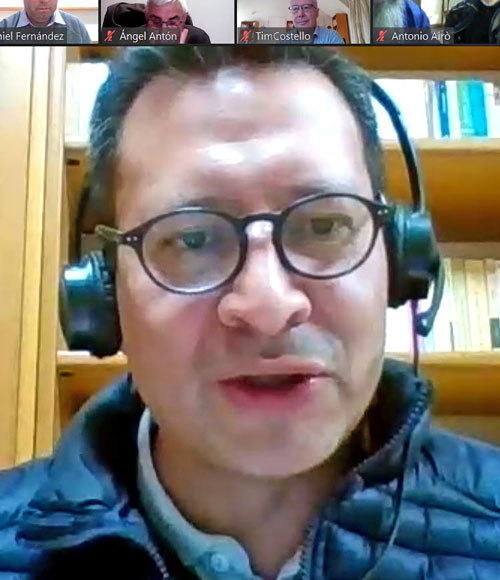 ,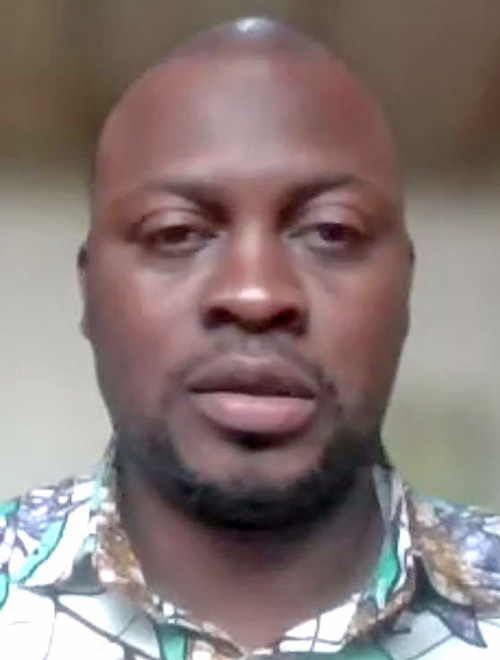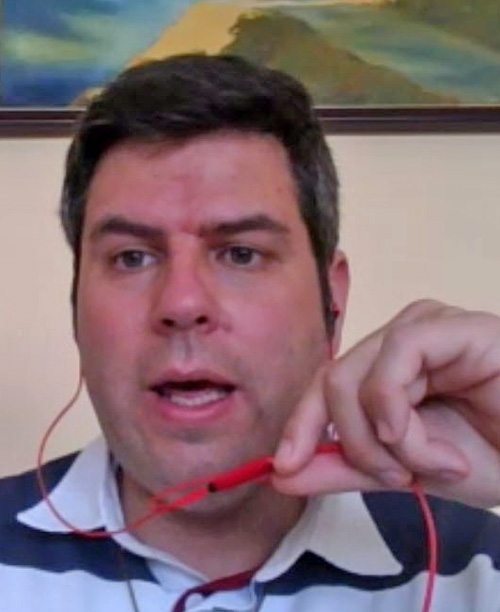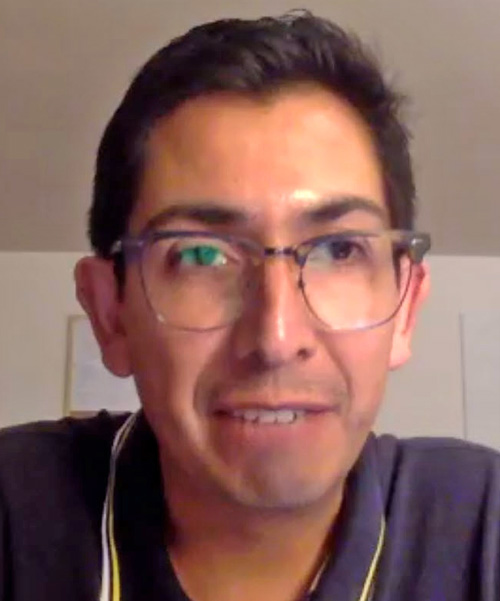 ---
---
---