---
November news
Colin calendar: 2020 | 2021
Click here for News 2008 to 2017 | For News 2018 and 2019 go to News 2020 tab above.
---
Auckland ordination
Nov 28 saw the priestly ordination of Fr Ben D'Souza SM at Sacred Heart church, Ponsonby, NZ, by Auckland's auxiliary Bishop Michael Gielen. Along with family and friends, the ceremony was attended by fellow Marists, diocesan clergy and the bishop of Auckland, Bishop Pat Dunn, and was lived streamed for the benefit of well-wishers abroad.
Fr Ben is a recent graduate of the Marist International Theologate, Rome, led by Australian Marist, Fr Tony Kennedy SM.
Congratulations, Fr Ben ! [Nov 28]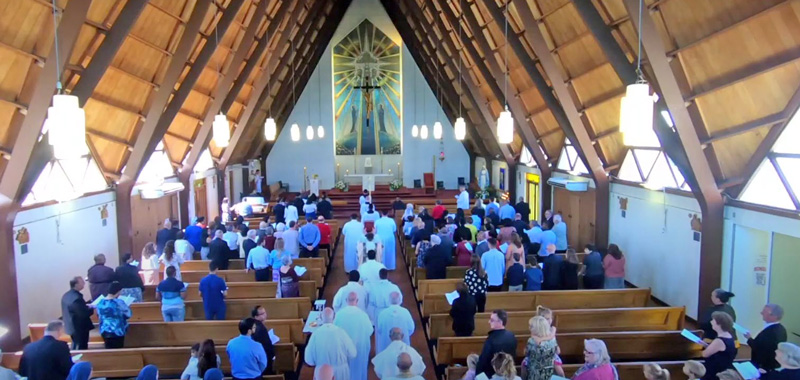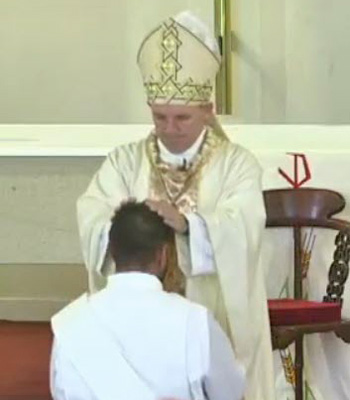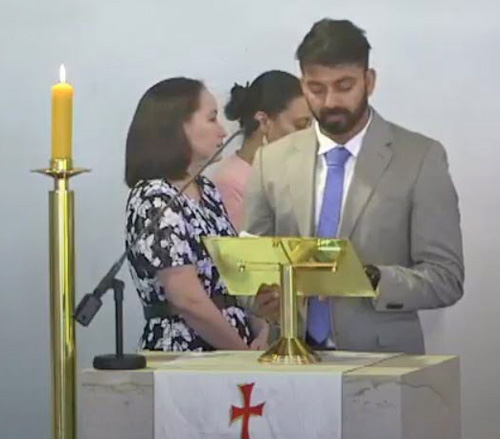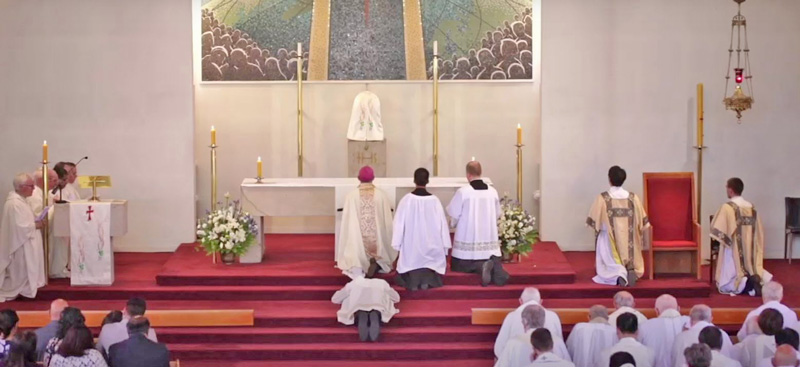 Scenes from the Nov 28 ordination ceremony at Sacred Heart church, Ponsonby, include involvement of Fr Ben's family members and his visiting the church's Marian shrine immediately after his ordination. Provincial, Fr Tim Duckworth SM, spoke at the conclusion of the ceremony in appreciation of Bishop Michael and Auckland's Bishop Pat Dunn, also present for the ceremony.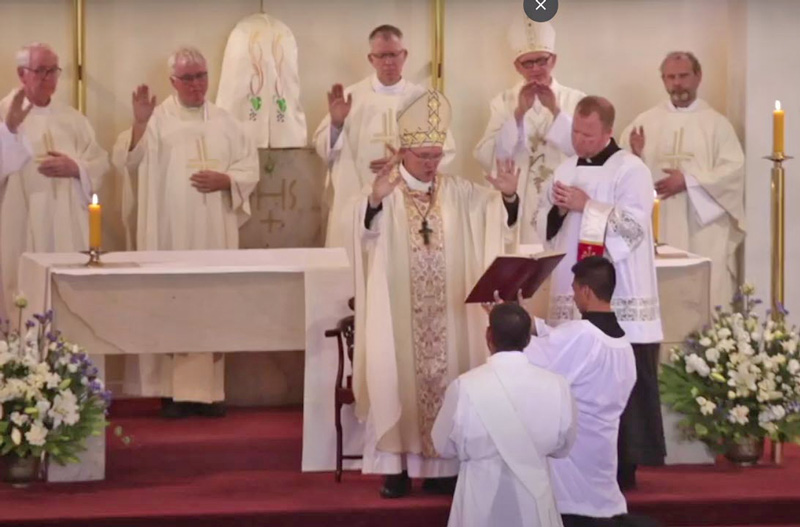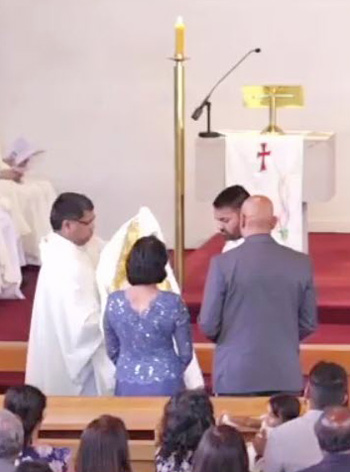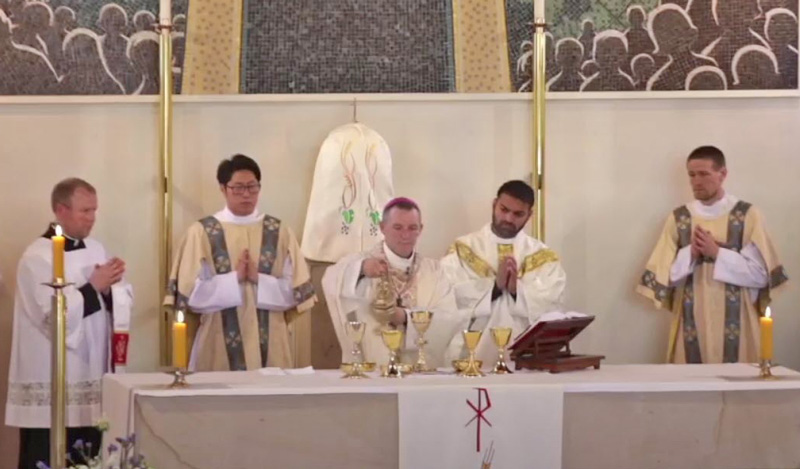 Below: Fr Ben with his parents after the ceremony. | Flashback: Ben visitng Fr Tony King during a Sydney visit in 2018.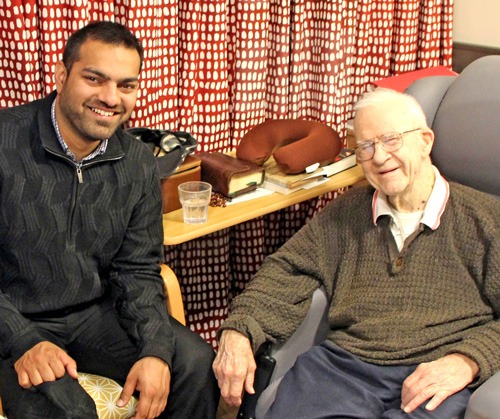 ---
SM Bulletin
This week's SM Bulletin from Rome highlights the musical contributions Marists are making with reflections on COVID times and Marist themes. It also records the diaconate ordination of two young Marists last weekend. To download: click here or go to Members Page.. [Nov 28]
---
Jubilarians honoured
Five priests of the Australian Marist province were honoured on Nov 27 to mark their jubilee years of priestly ordination. This year's jubilarians are Frs Tony King and Jim Harding (60 years), James Ware (50 years), Michael Moore and Kevin Kerley (40 years).
During the Eucharist in Holy Name of Mary church, Hunters Hill, provincial, Fr Anthony Corcoran, spoke of the words in the ordination rite instructing priests to reflect in their lives the sacred ministries entrusted to them. A celebratory luncheon followed at Montbel. [Nov 27]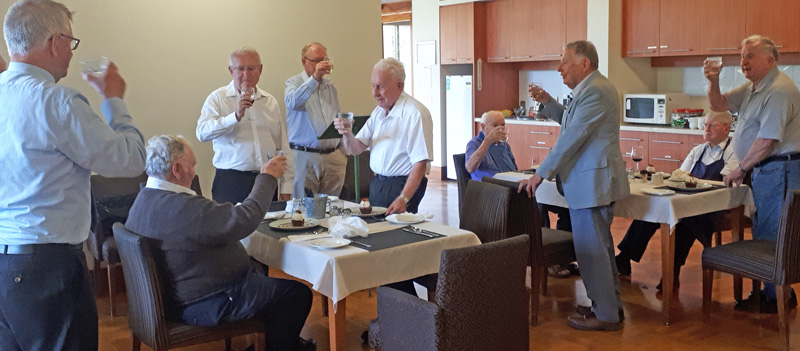 Above: Fr James Ware presiding at the Euchaist with rpovincial, Fr Anthony Corcoran. | Confreres toast the two jubilarians present, Frs James Ware and Jim Harding. Below: Luncheon in the dining room of Montbel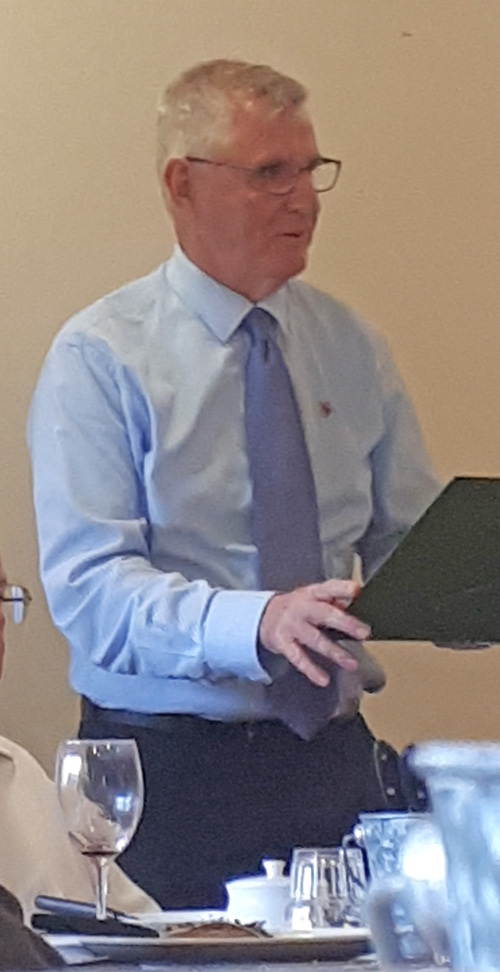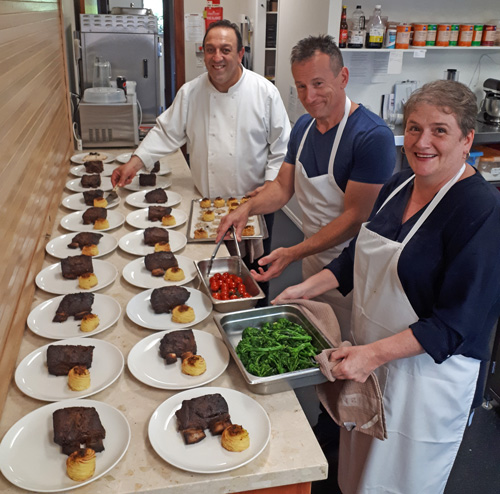 New Marist deacons
In a ceremony at St Frances Cabrini parish church, Rome, on Nov 21, Charles Apeke (Cameroon) and Hayden Powick (NZ) were ordained to the diaconate by Bishop Guerino Di Tora.. Both are members of the Casa di Maria community of the Marist International Theologate, led by Australian Marist, Fr Tony Kennedy SM.
Members of the Marist Fathers' General Administration attended along with selected friends and fellow students. COVID-compliant masks were worn by all during the ceremony. The scenes pictured below were taken from the live-streamed video of the ceremony.
Congratulations, Charles and Hayden! [Nov 21]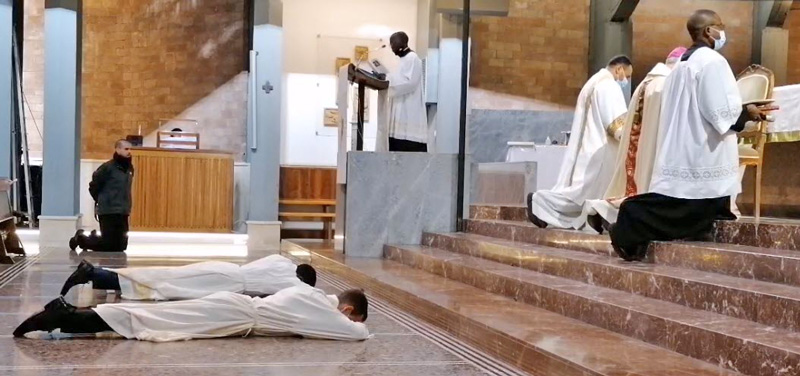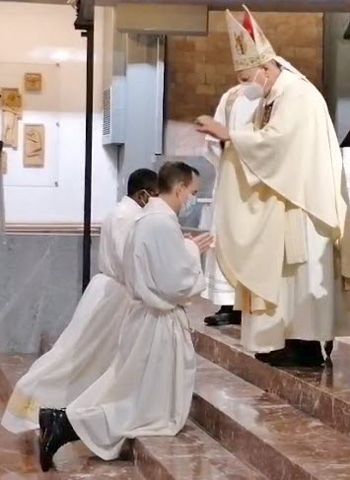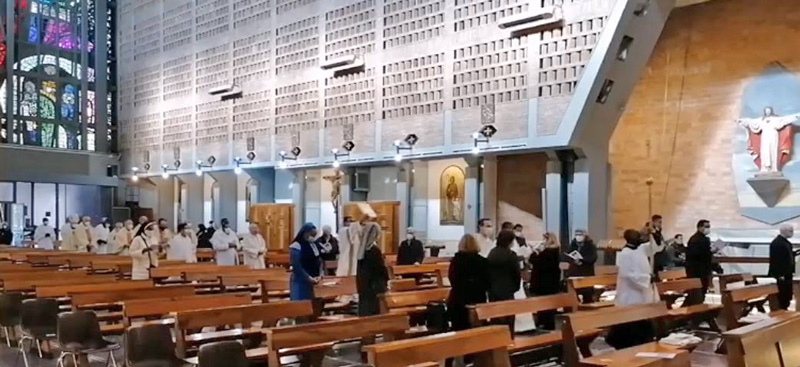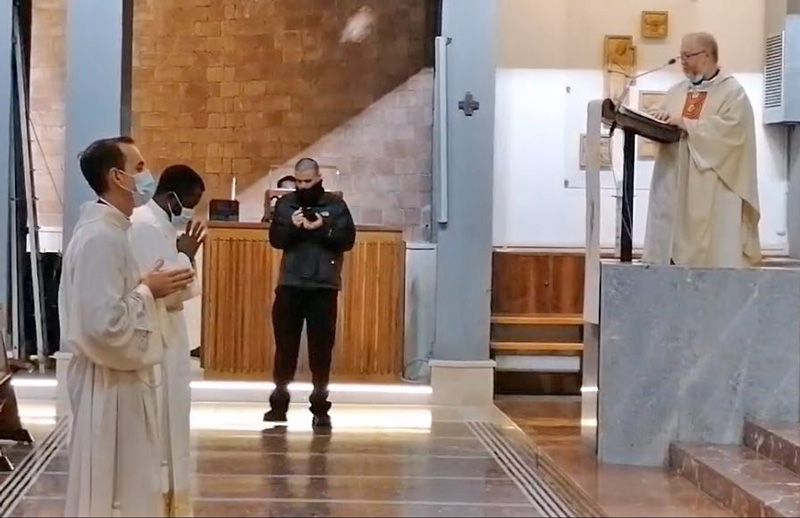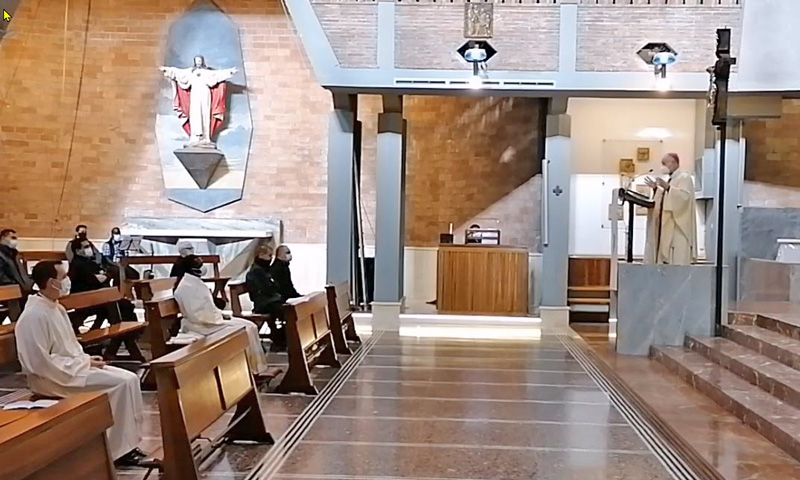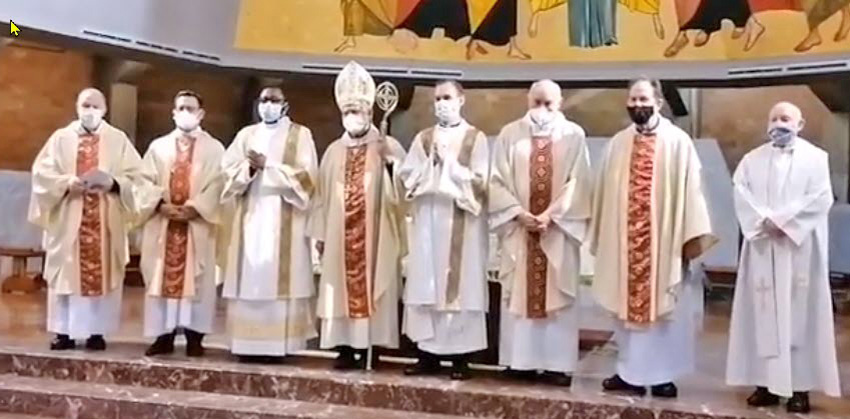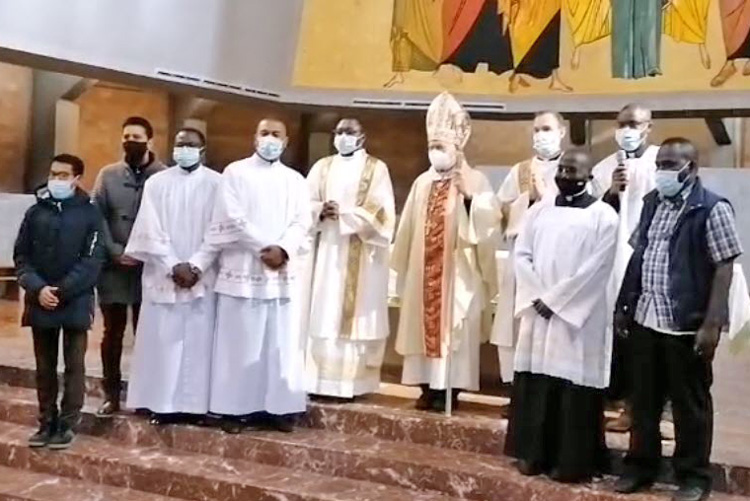 ---
SM Bulletin
This week's SM Bulletin features graduations in Suva, the NZ provincial chapter and a Jubilee Year for SMSM Sisters.click here or go to Members' Page. [Nov 21]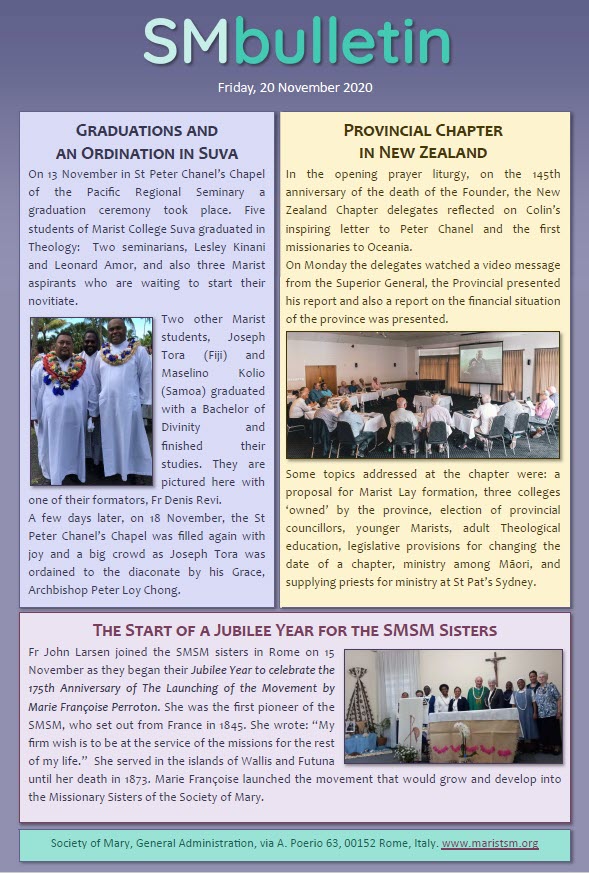 ---
Oceania bulletin
The November issue of the Marist Oceania Bulletin is now available, noting the re-appointment of the province leadership team, graduations, diaconate ordination and celebrations for Fr Colin's anniversary. Click here or go to Members' Page. [Nov 20]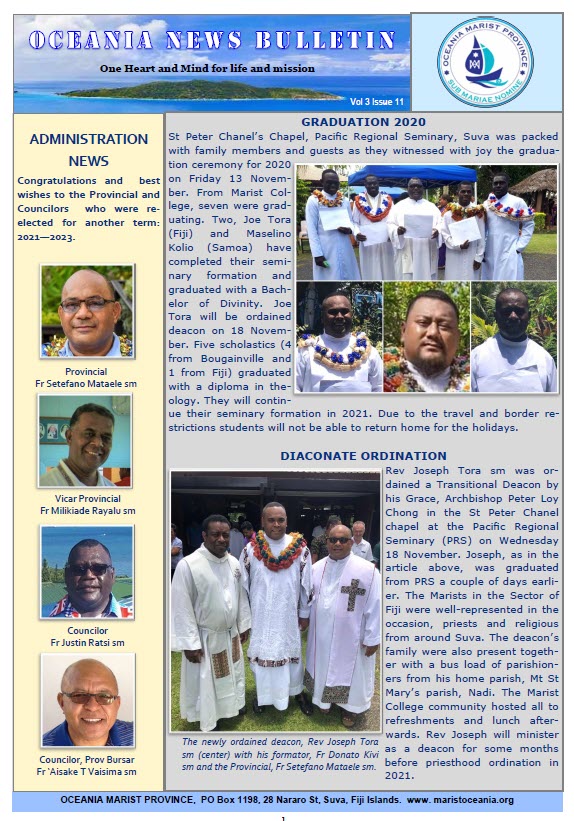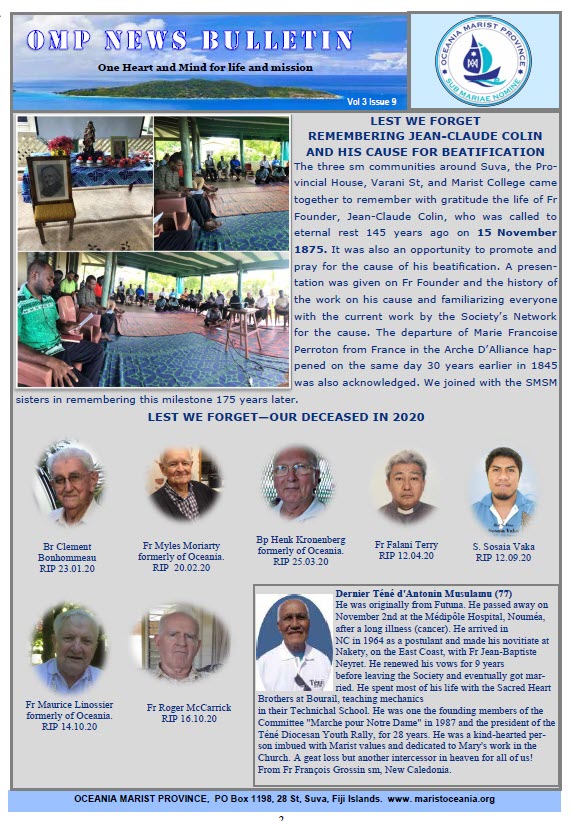 ---
Balay Pasilungan report
From Fr Lionel Mechavez SM comes a report of the Foundation of Balay Pasilungan Inc, the Marist-established street boys' ministry in Davao, Philippines. While the report comments on life at the homeless street boys' shelter during COVID-19 times, the photos below show life is carrying on as close to normal for the lads.
The shelter has received Marist Mission Centre support for many years. For the report: click here. [Nov 17]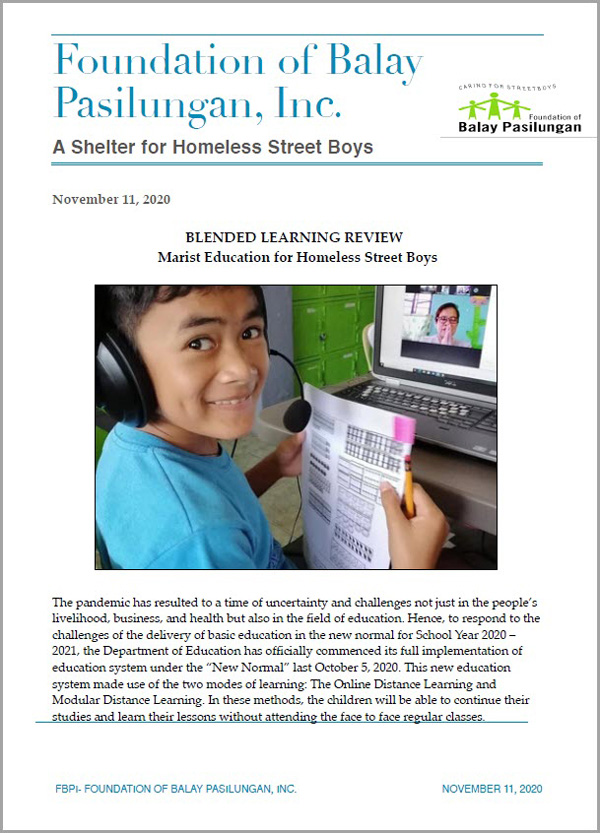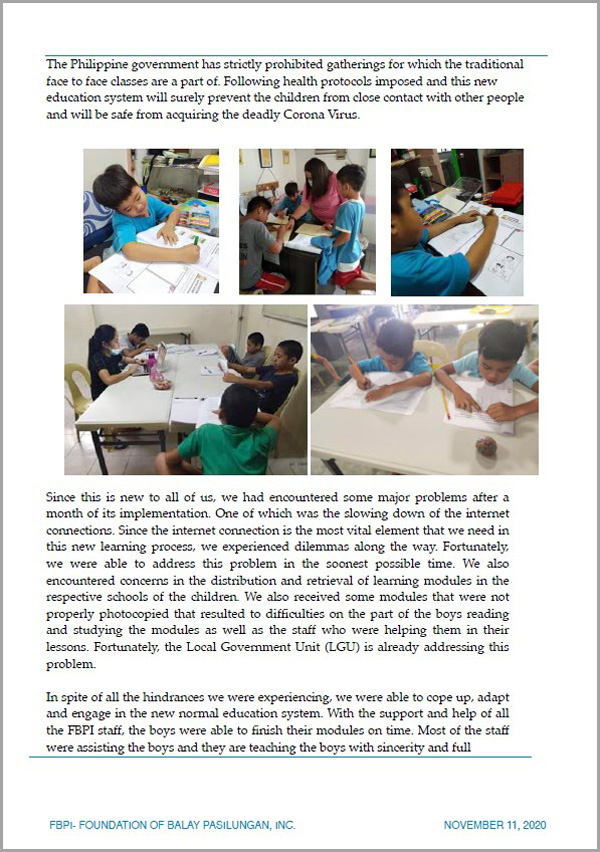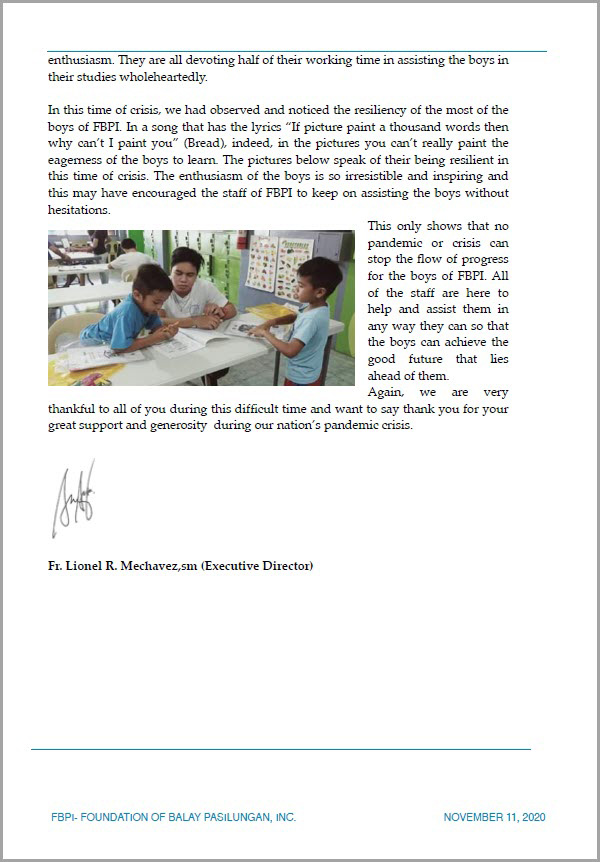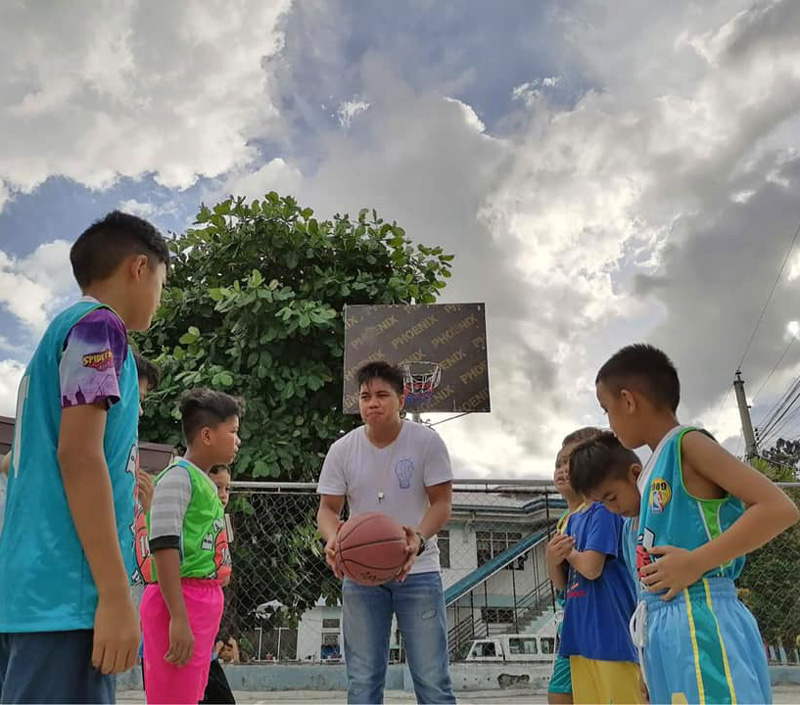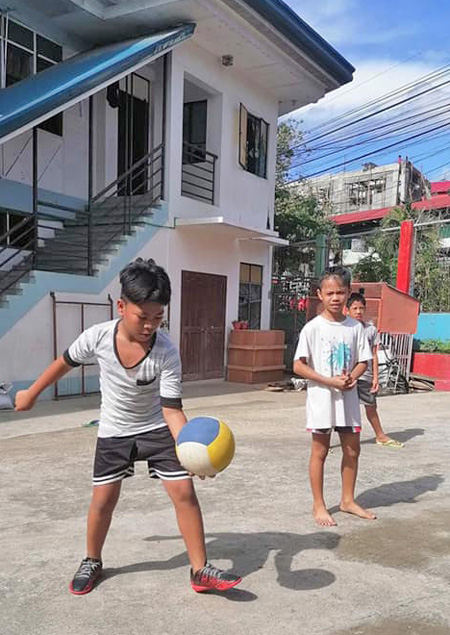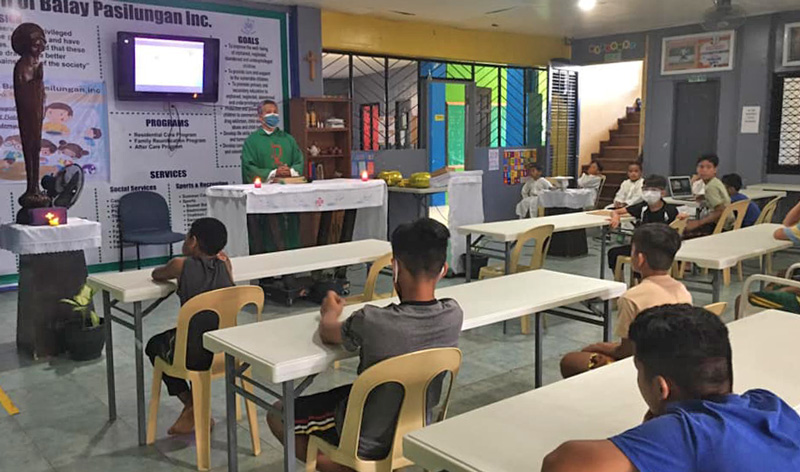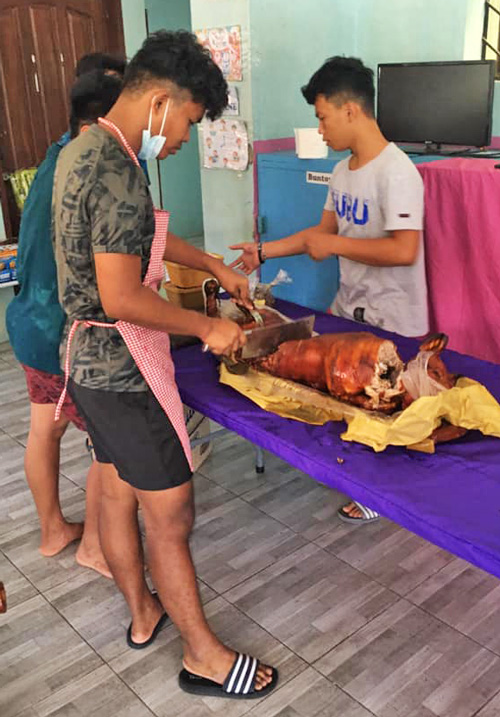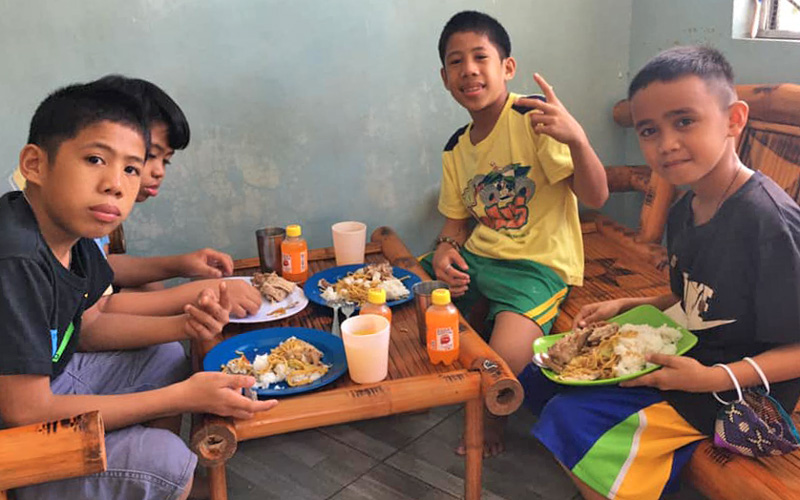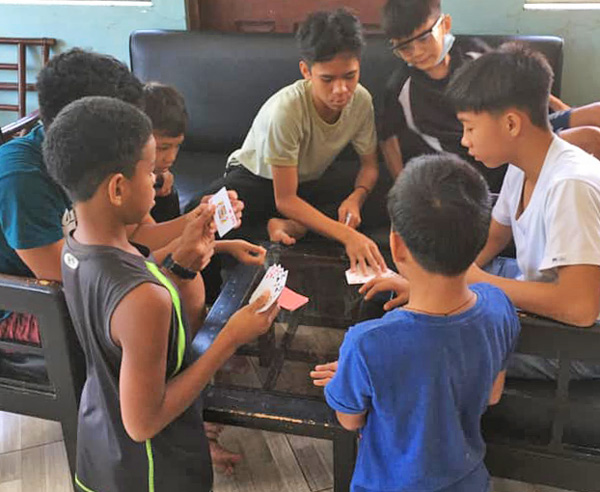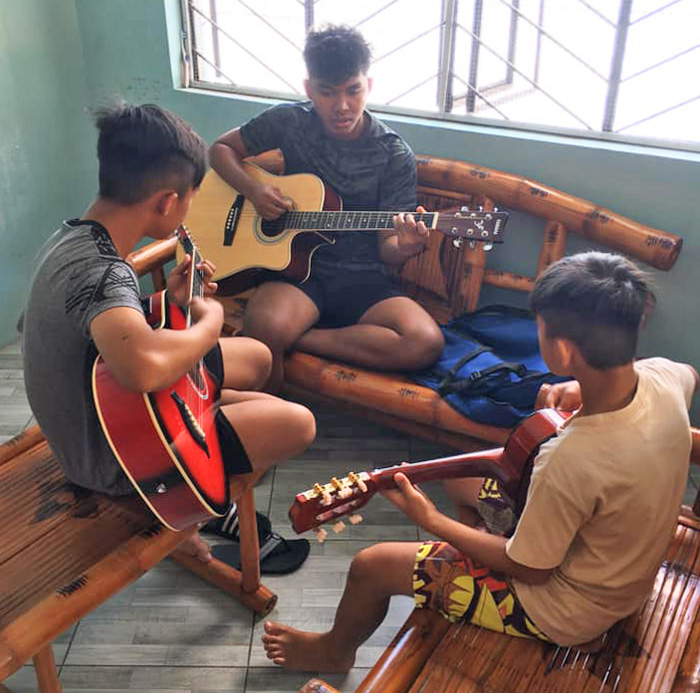 ---
Anniversaries with Fr John Pereira
Ninety-two yr old Samoan Marist, Fr John Pereira SM, joined in with the spirit of the recent Nov 15 anniversary of the death of Ven Jean-Claude Colin. He is pictured, below, with Fr Gil Casio, in Davao, Philippines, where Fr John has spent most of his priestly life following seminary formation at St Peter Chanel's Schiolasticate, Toongabbie, NSW.
He is also pictured on his 90th birthday in Jan 2018 with Asia District Marists and on the 50th anniversary of priestly ordinatioin, Feb 2016, with the Dominican Sisters in Davao.
During many of his years in the Philippines Fr John ministered at the Marian shrine in Davao, and became a confessor for bishops, priests and religious. [Nov 17]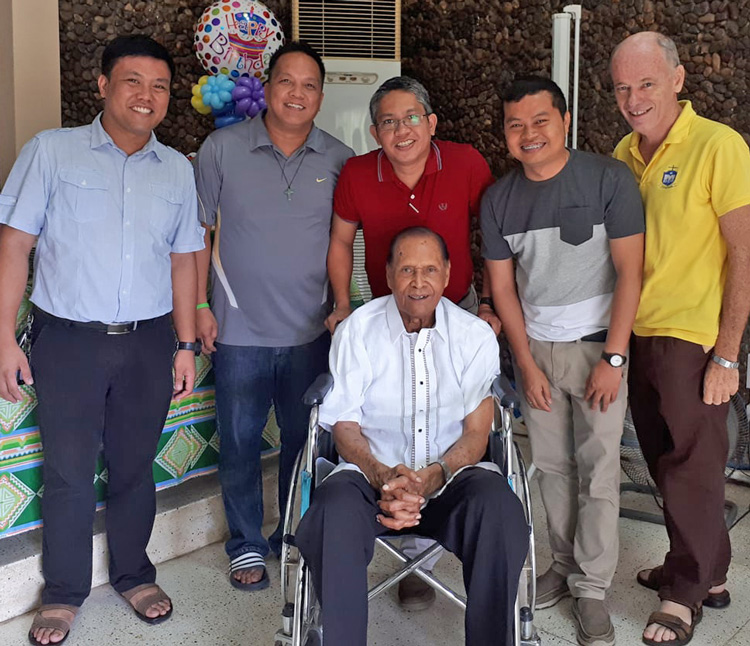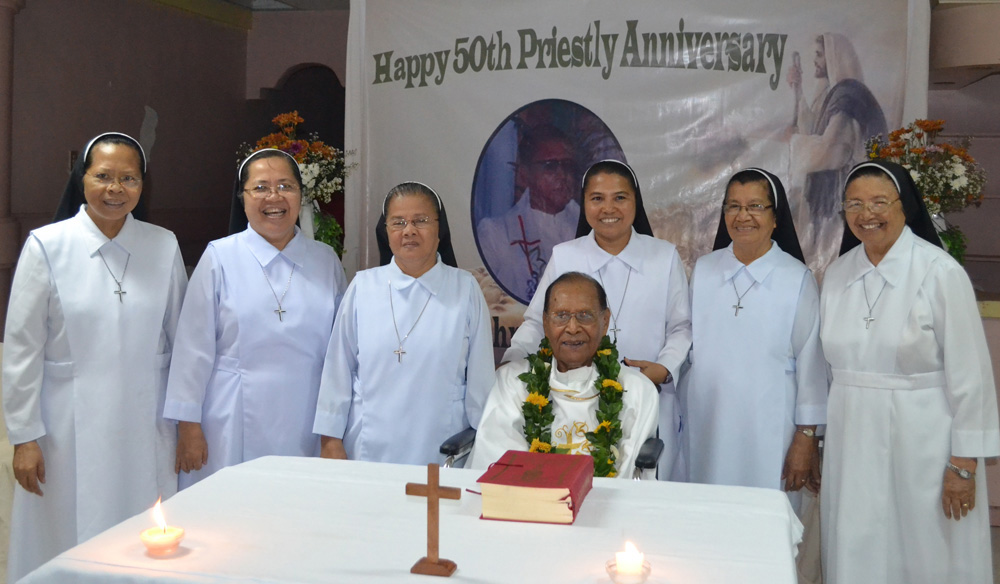 ---
Br Charlie's 80th
Brisbane Marist and veteran cyclist, Br Charles Randle SM, was guest of honour at an 80th birthday celebration on Nov 13 at Herston attended by Brisbane-based confreres
Community leader, Fr Michael Carroll, recalled Br Charlie's extensive range of appointments and significant contributions to the buildings and ministries of the Australian province. Amongst Br Charlie's continuing achievements are the annual bike rides over three decades in which he has raised hundred of thousands of dollars for MS research and Marist international formation funding and children's projects in Asia-Pacific.
Happy Birthday, Br Charlie ! [Nov 16]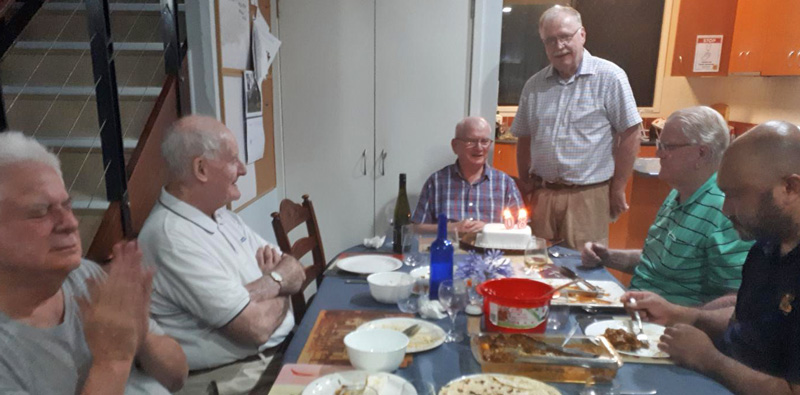 Above, from left: Frs Harry Moore, Seamus McMahon, Br Charles, Frs Michael Carroll, John Begg and Pio Fong. (Not pictured, Fr Aidan Carvill)
Below: With Br Charlie, Frs Gerard Hall, 'Alatini Kolofo'ou, Dylan Hatobu, John Begg. | Happy 80th, Br Charlie ! | Br Charlie riding in 2012.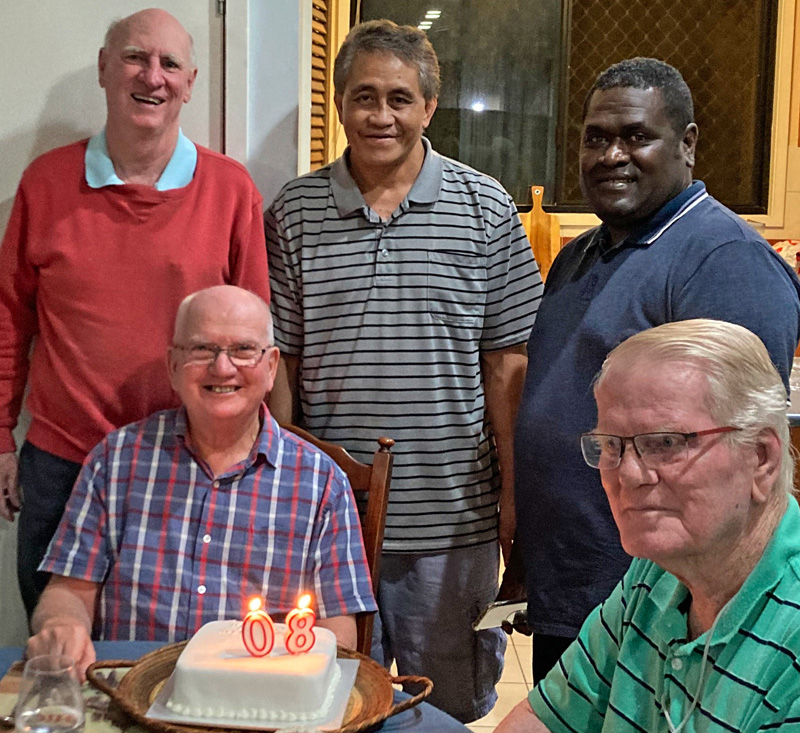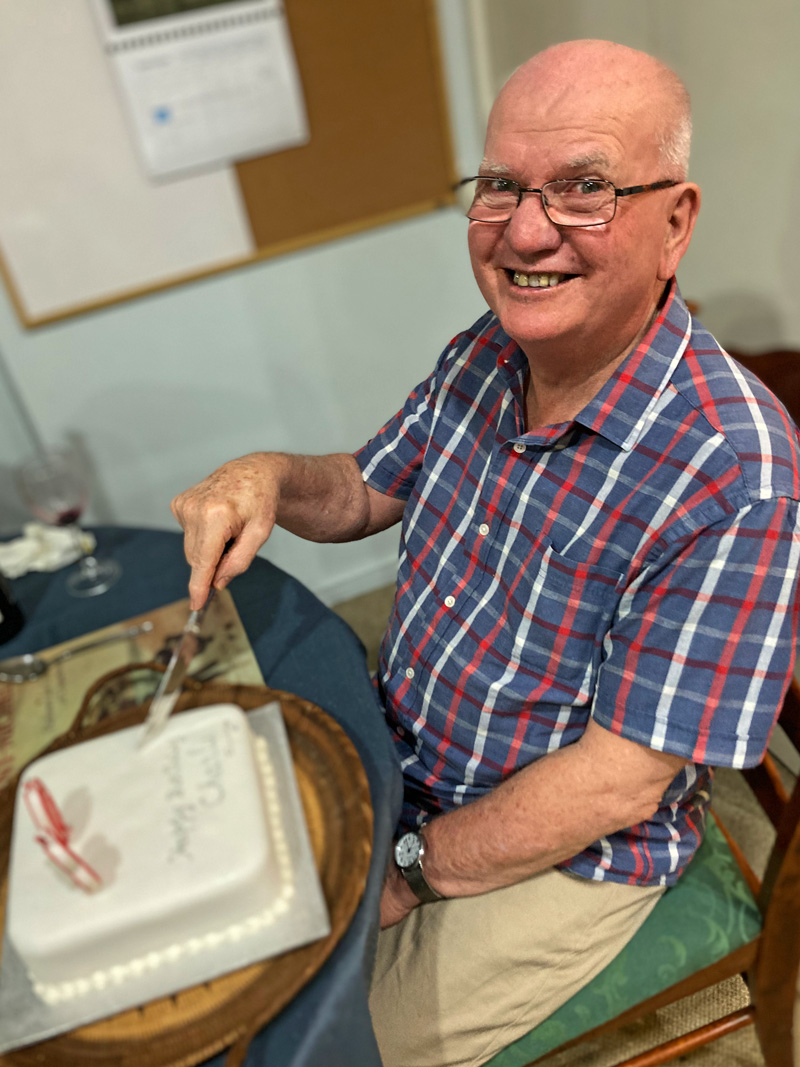 ---
Mission accomplished
Nov 15 marks the anniversary of the death in 1875 of Marist Founder, Ven Jean-Claude Colin. In his biography, 'Jean-Claude Colin, Reluctant Founder', Fr Justin Taylor SM describes the last days of Fr Colin's life in Ch 29, 'Mission accomplished': click here.
For 'Remembering Jean-Claude Colin - a moment of prayer': click here. [Nov 15]
Above: Statue of Fr Colin at Villa Santa Maria, Rome. | The grounds of La Neylière where Fr Colin was first buried.
Below: La Neylière shortly after the large chapel (at left) had been built in which the body of Fr Colin was to be reinterred. | The second resting place of Fr Colin in the chapel of La Neylière. | Detail of the 1879 tombstone: 'Father, pray for your sons'.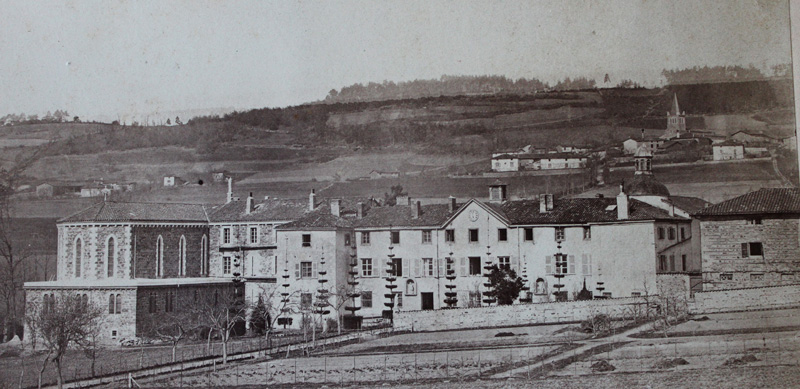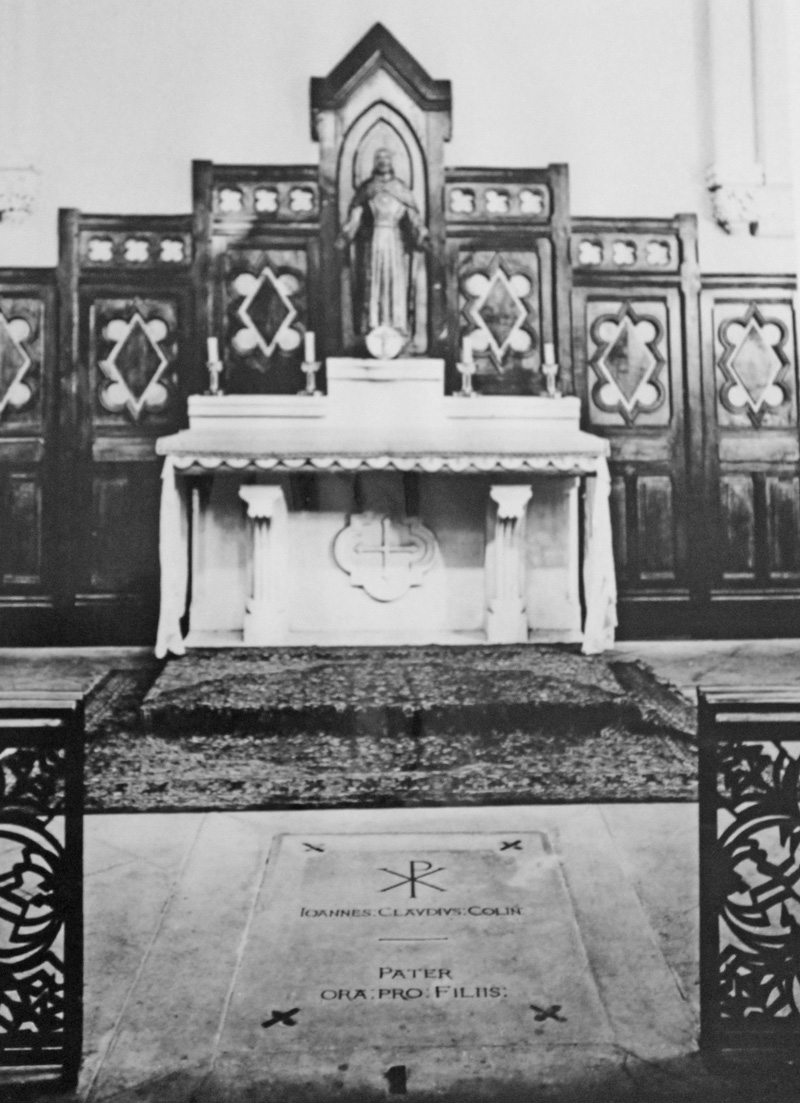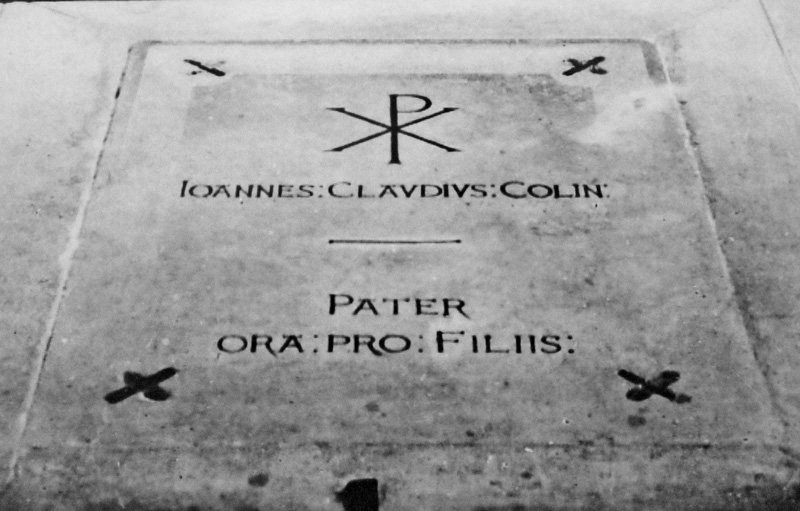 ---
SM Bulletin
From Rome this week's SM Bulletin speaks of the 'CLOC' meetings of major superiors, the forthcoming NZ province chapter and a Marist Vocation Year to begin in Oct 2021. Click here or go to Members' Page. [Nov 14]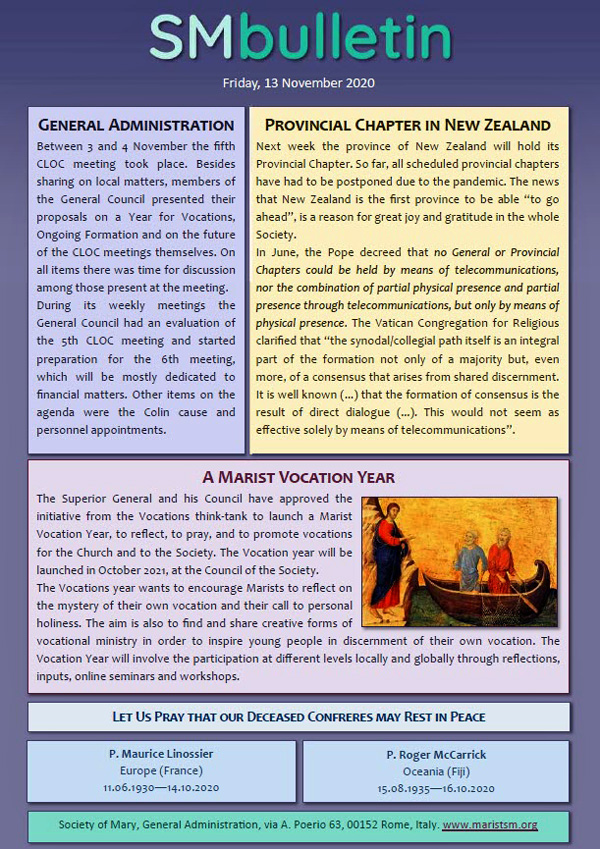 ---
Tutu online
Fr Petero Matairatu SM is director of the Marist Rural Training Centre,Tutu, on the island of Taveuni, Fiji. He has recently announced Tutu's website, http://www.tutufiji.com, showcasing the range of services provided by the centre.
The centre was established fifty-one years ago by veteran Marist missionary, Fr Michael McVerry SM, and has trained generations of young farmers and their families not only in modern agriculture but value-based principles of living. The history, spirit and activities of Tutu are well depicted in the attractive website. Click here. The site is also connected to our Links page. [Nov 14]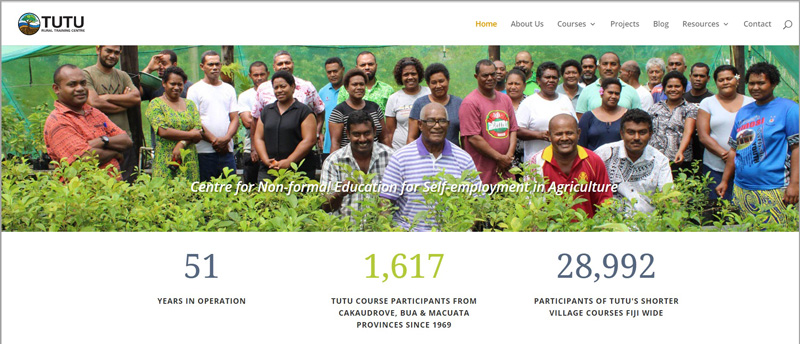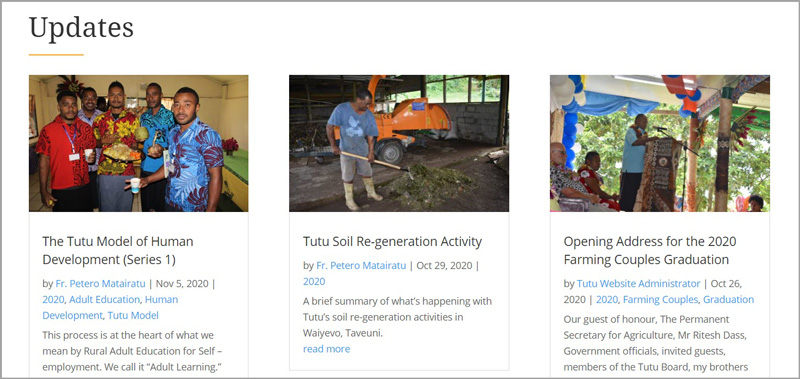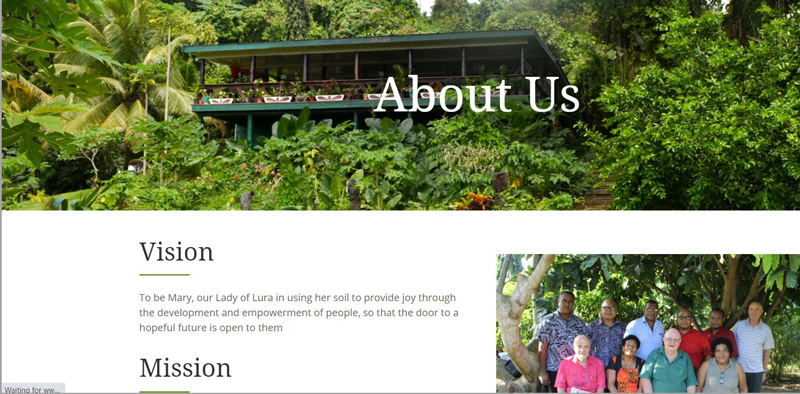 ---
Latest Euroinfo
From the Marist Province of Europe comes updates on special needs education in France and on the Colin Cause Network. Download Euroinfo: click here. [Nov 12]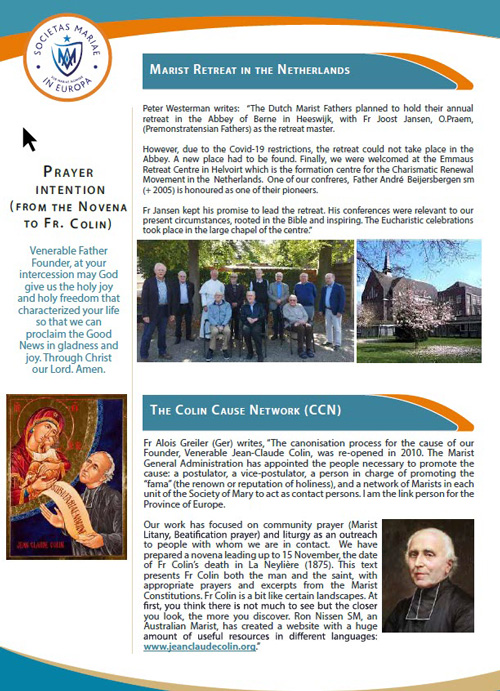 ---
Message from Fr Joe Rooney
Irish Marist, Fr Joseph Rooney SM, worked for many years with members of the Australian province's mission in Nara, Japan. Now in retirement in Dublin, Fr Joe has recently sent messages to the provincial and other confreres. Thank you, Joe ! Click here. [Nov 09]
---
The grace of our Founder
For his monthly reflection Superior-General, Fr John Larsen SM, looks at the person of Jean-Claude Colin, being honoured by the novena leading up to his Nov 15 anniversary of death in 1875.
For the reflection, click here See also Superior-General's page. [Nov 06]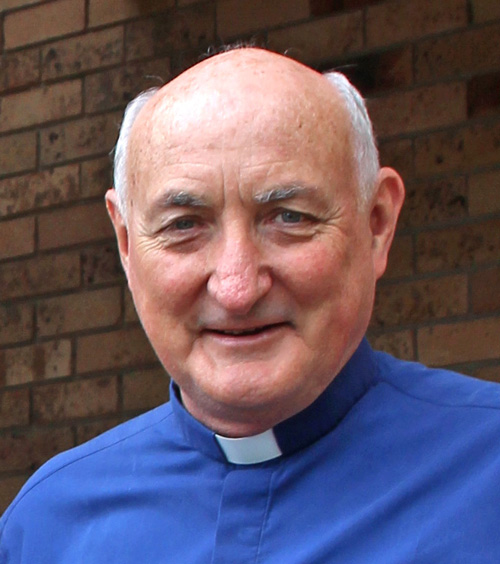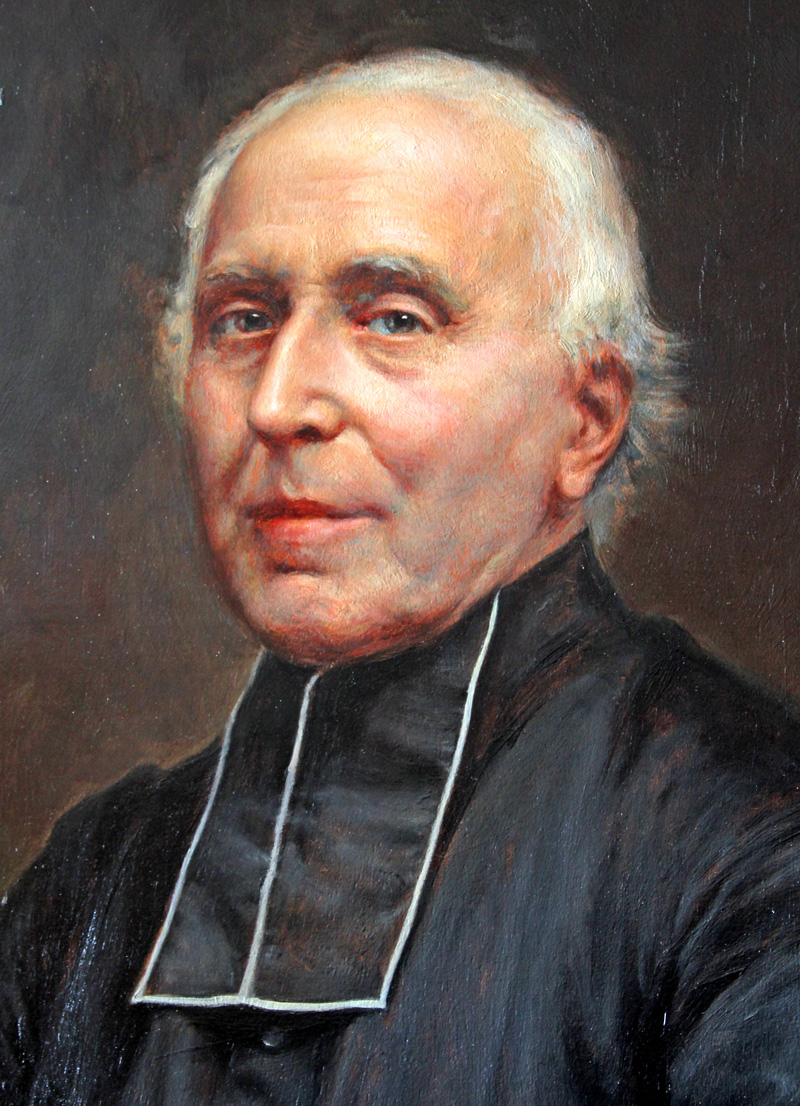 ---
Colin novena begins
Leading to the Nov 15 anniversary of the death of Marist Founder, Ven Jean-Claude Colin, a novena has been distrbuted worldwide to begin on Friday, Nov 06.
In a choice of six languages the novena is accessible on the Colin website at the Resources/Novena menu.and offers a simple reflection on the qualities of Fr Colin, with selections from the Marist Constitutions and a prayer for graces through the intercession of Fr Colin. Click here.
To go directly to the Novena pages (English), click here. [Nov 06]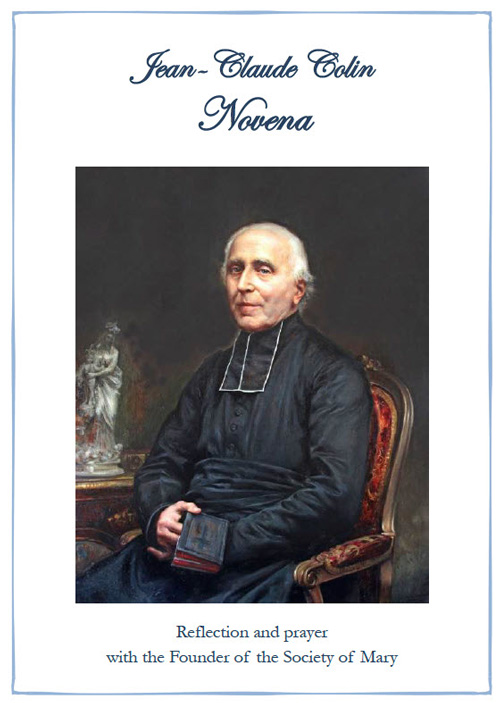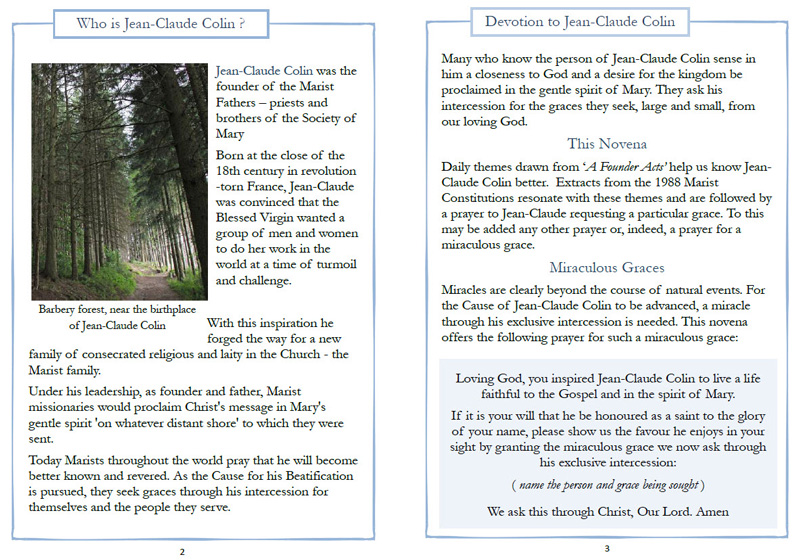 ---
Fr Syd's ashes interred
On Nov 02 at the mission cemetery of Villa Maria, Hunters Hill, some of the ashes of the late Fr Syd Nugent SM were interred. Fr Jim Carty, assisted by former Japan missionary, Fr Paul Glynn, presided at a simple ceremony during which incense and blessings were used according to Japanese traditions.
Fr Syd had worked in the Marist mission at Nara, Japan, for over fifty years. Click here. The remainder of his ashes are being interred in a family grave at Junee, NSW. May he rest in peace. [Nov 05]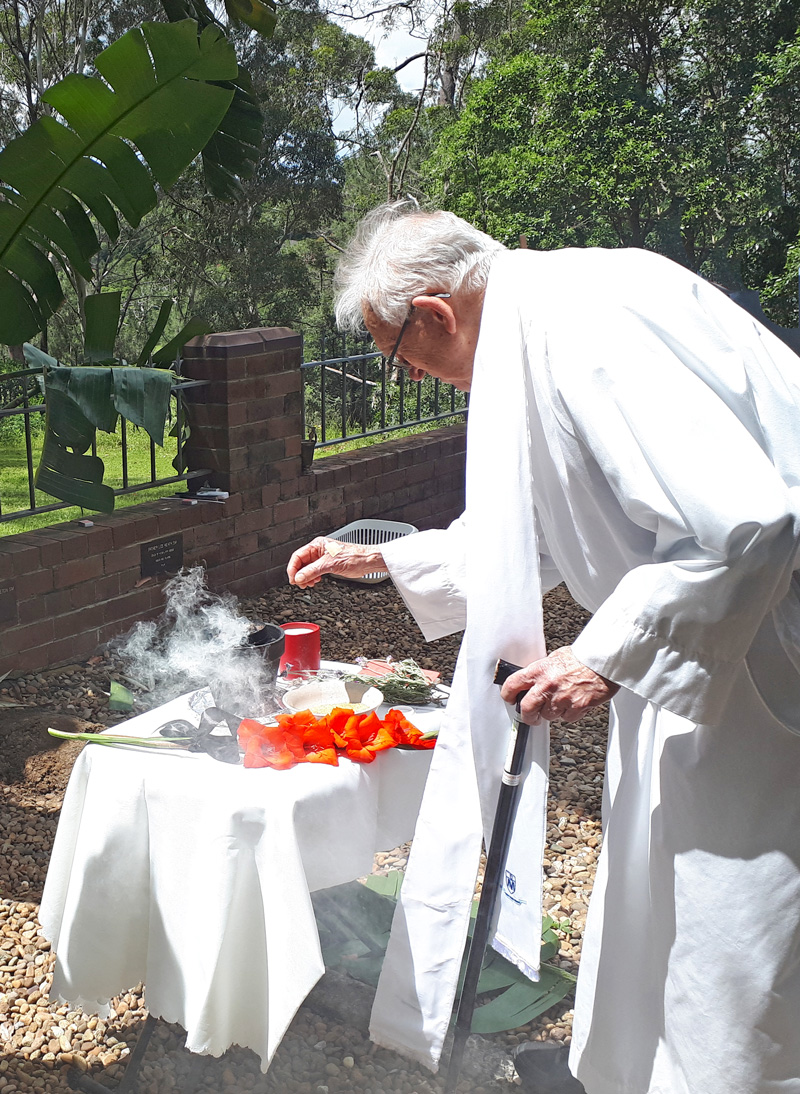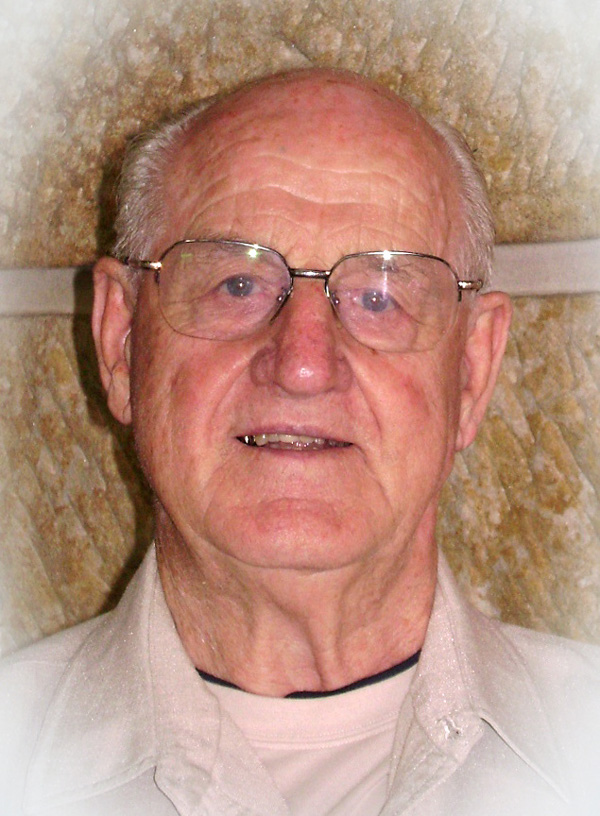 ---
New look for international website
The Society of Mary's international website has been refurbished, providing easy access to a wide range of information and Marist resources. Retaining its original address of www.maristsm.org the new site uses attractive images and clear links to the history and missions of Marists worldwide.
The work of refurbishment has been largely the work of Ms Sophie Janssens in the secretariate of Villa Santa Maria, General House of the Society of Mary in Rome.
Go to the new site: click here. [Nov 01]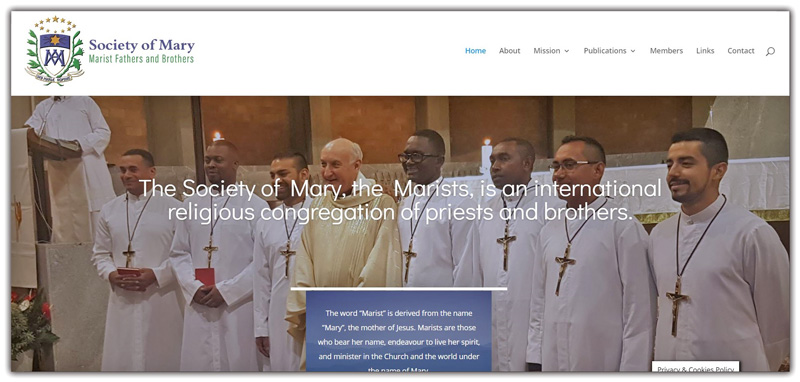 ---