---
February news
Colin calendar: 2021

Click here for News 2008 to 2017 | For News 2018 to 2020 click here.
---
---
Memories of Fr Bob Barber
Messages of condolence on the passing of Fr Bob Barber SM have flooded in from all over the world. In response, we offer some memories of Fr Bob....
For a pdf. file of these memories: click here. For more on the life of Fr Bob: click here. [Feb 27]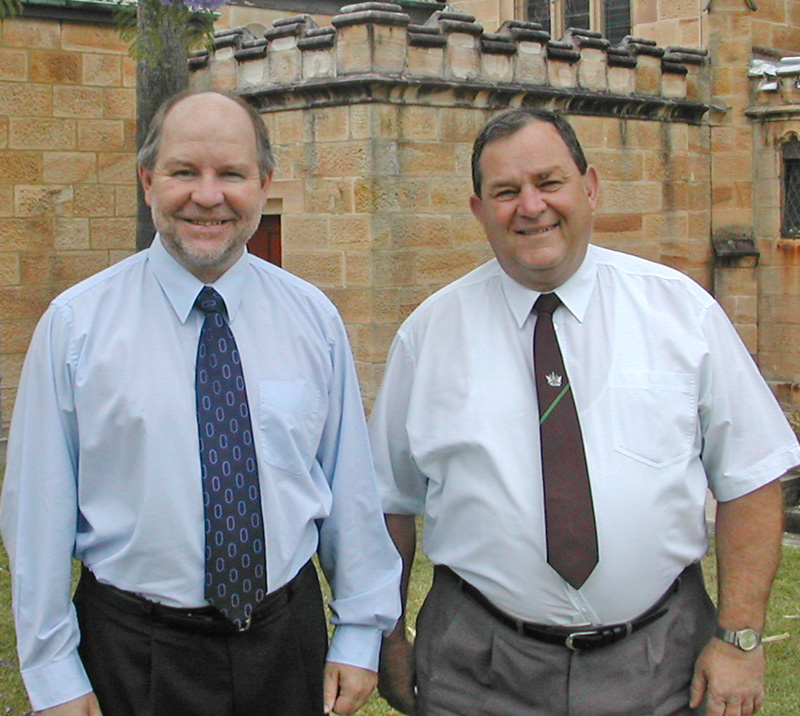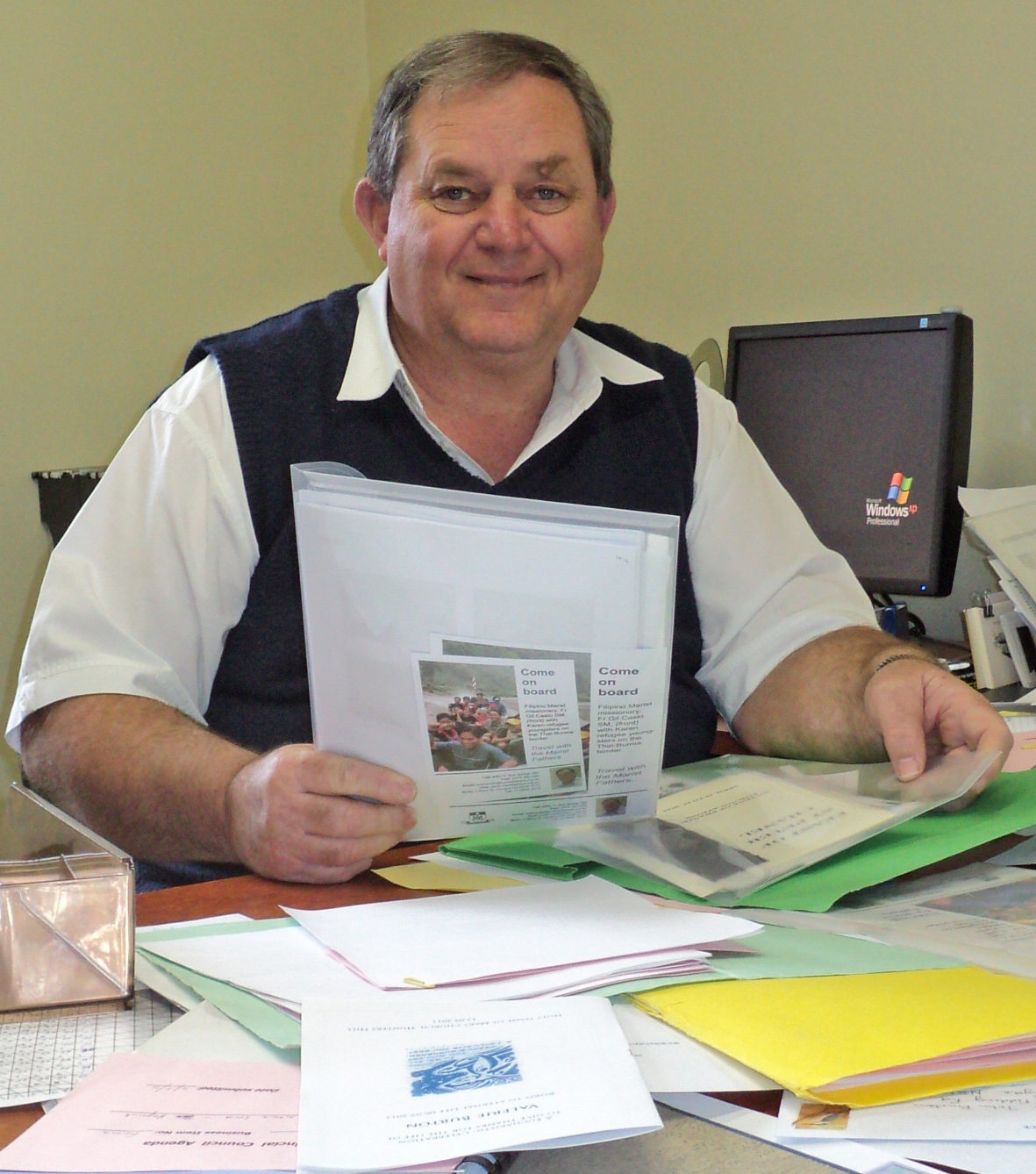 Above right: Vicar-provincial: Fr Bob with newly-elected provincial, Fr Paul Cooney, (2007) | The vicar-provincial at his desk (2011). Below: Provincial, Fr Bob with vicar-provincial, Fr Peter McMurrich (2013) | Provincial Chapter opening Mass, Montbel (2018) | With Japanese guests at Villa Maria cemetery (2014)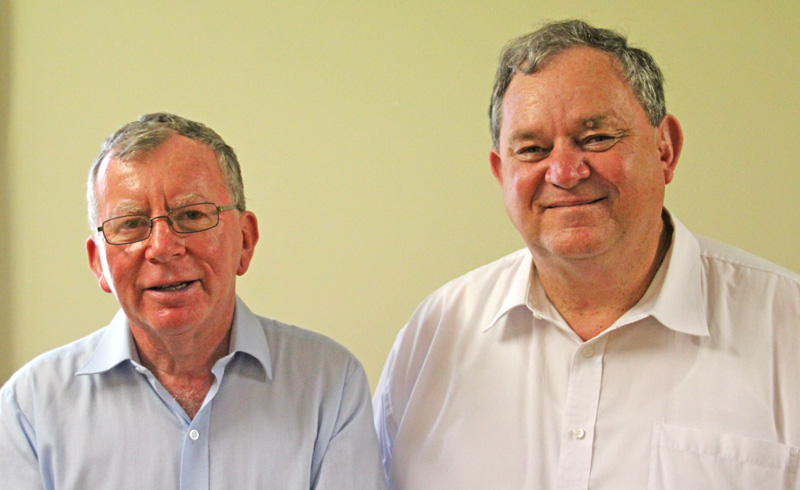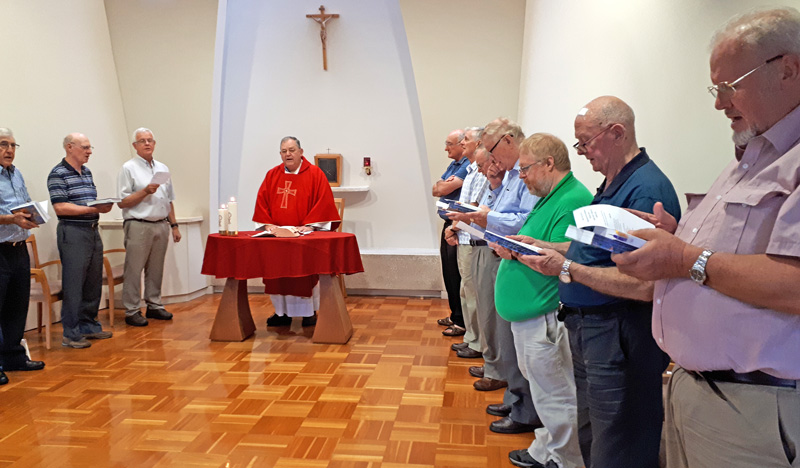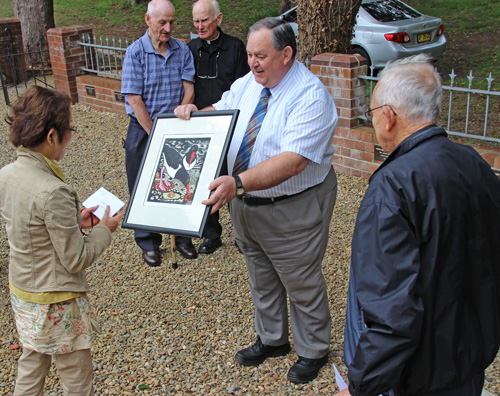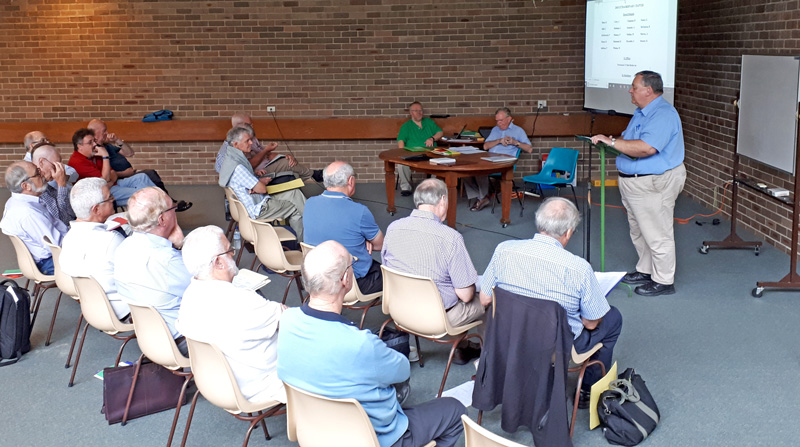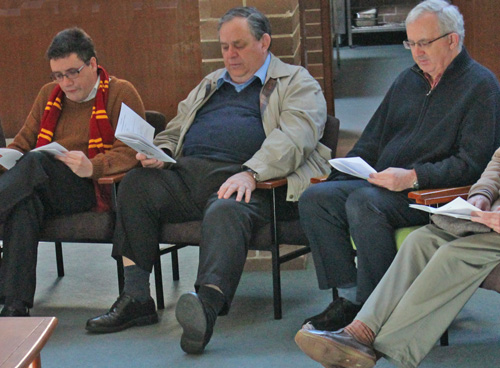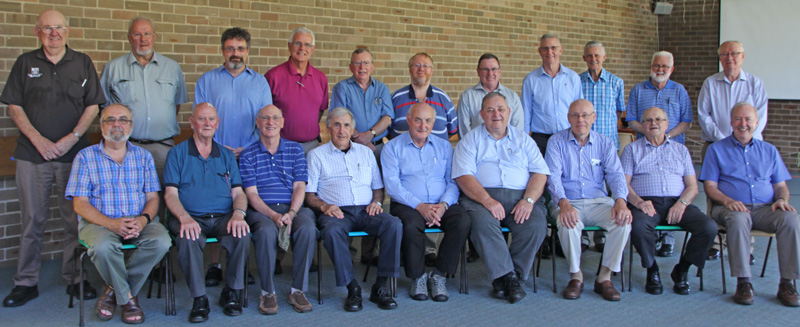 Above: Gatherings. Addressing Provincial Chapter (2018) | Provincial Chapter session (2012) | Front rower at Provincial Chapters (2012 and 2018) Below: Oversees connections . Leaving for Rome ARC meeting (2014) | General Chapter audience with Pope Francis (2017) | ARC meeting (2012) | At opening of Our Lady of Fatima church, Bambili. Fr Bob, the first parish priest (1997) | With Frs Jim Esler, Christian Abongbung* and Gil Casio at Montbel (2010). (* Fr Christian, a protégé of Fr Bob at Bambili) | MAP meeting, Sydney (2012)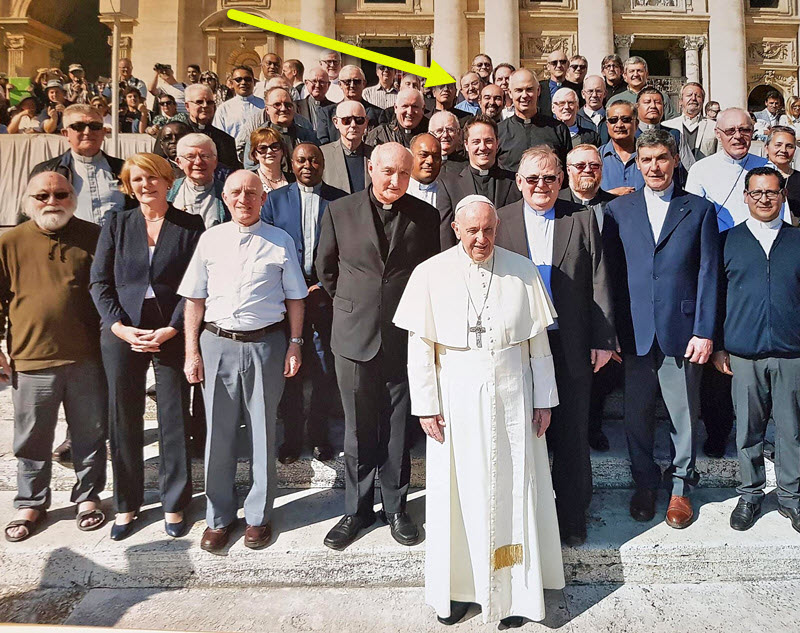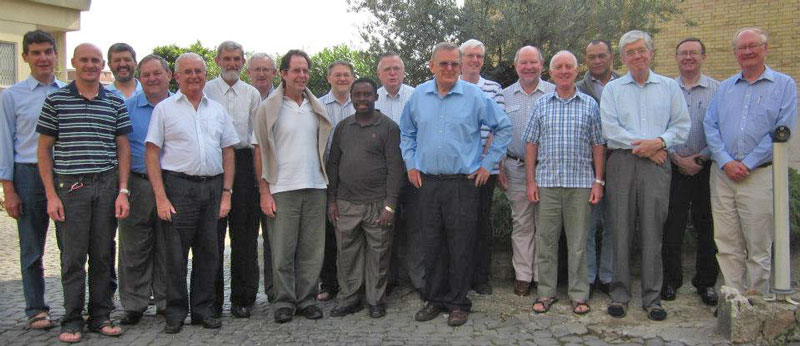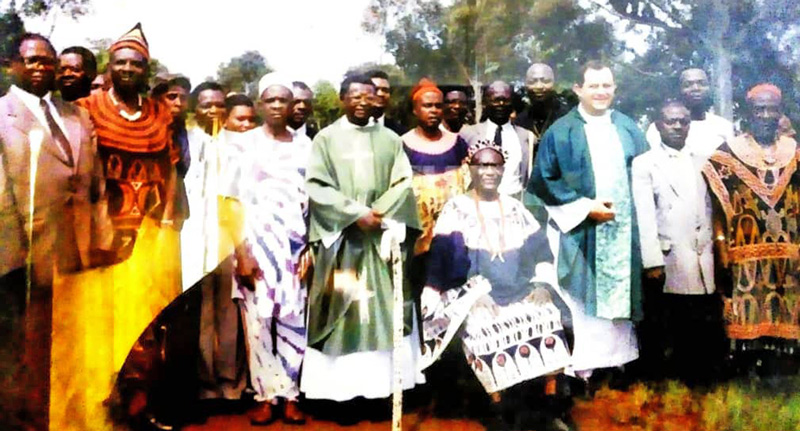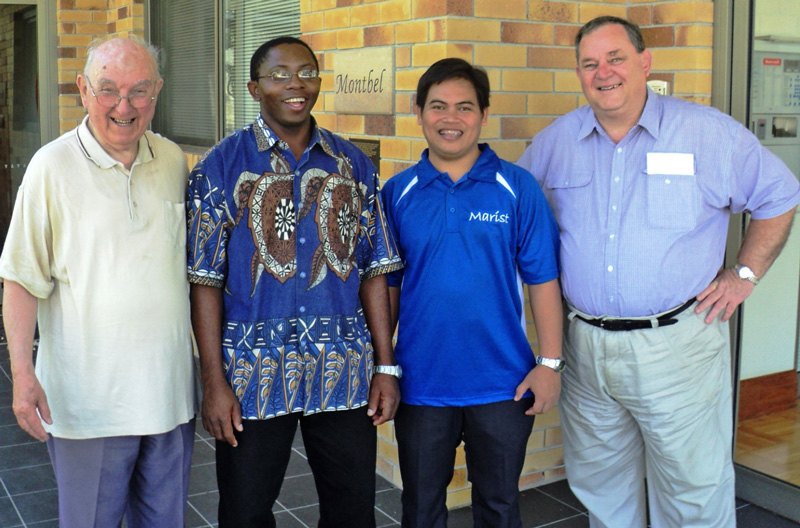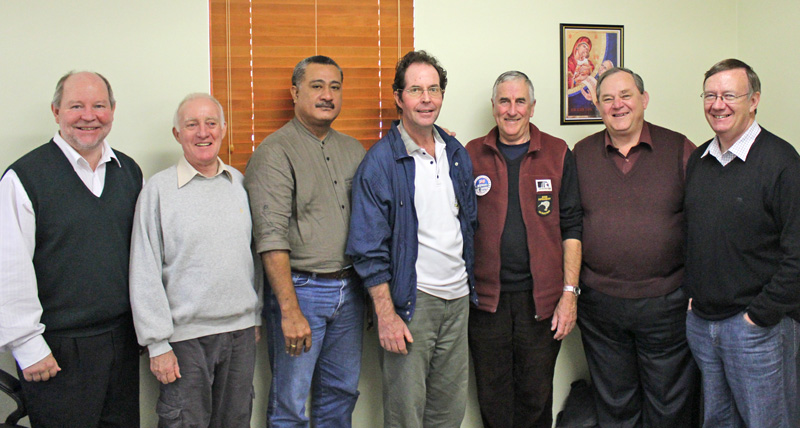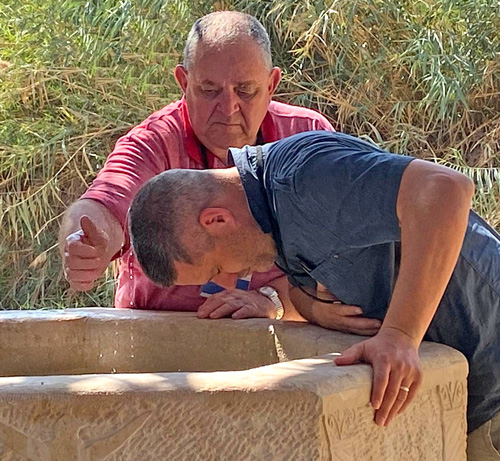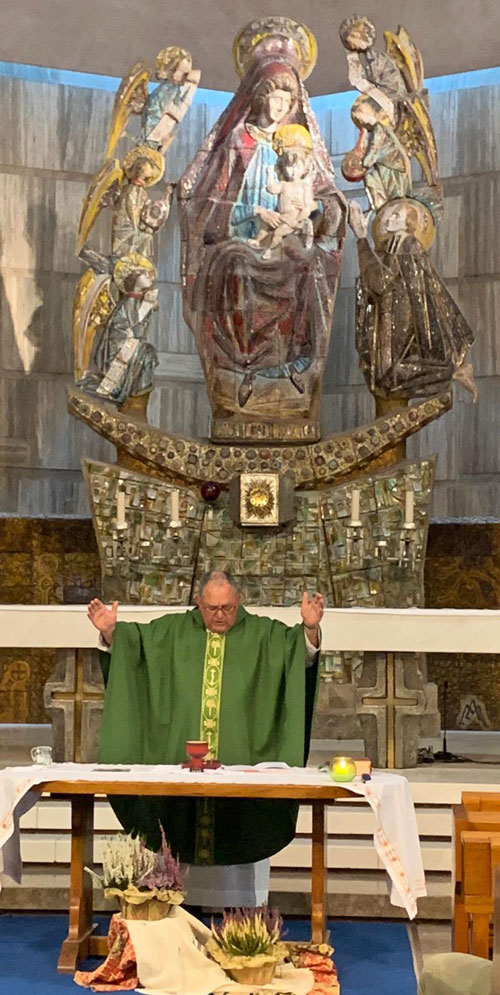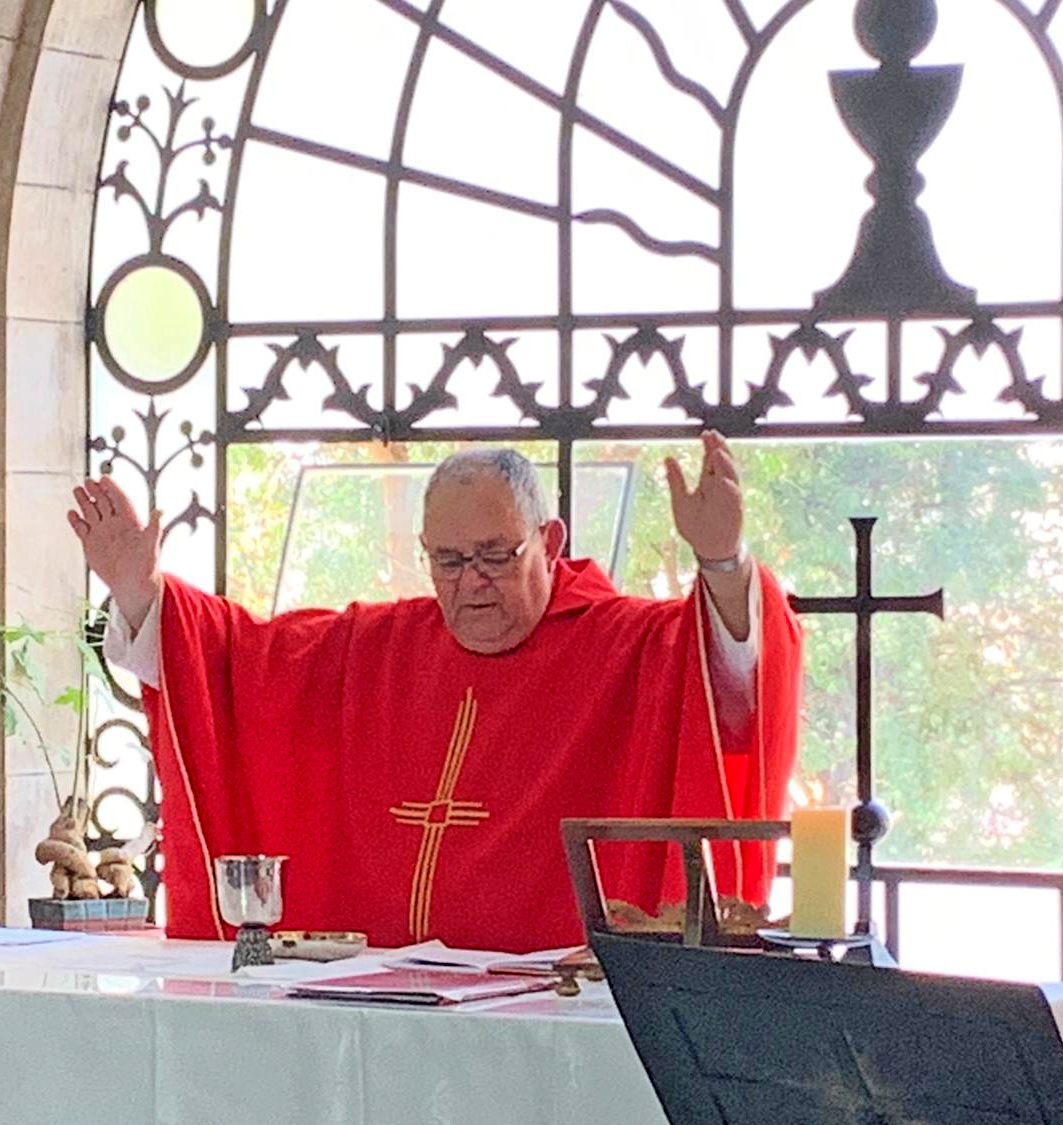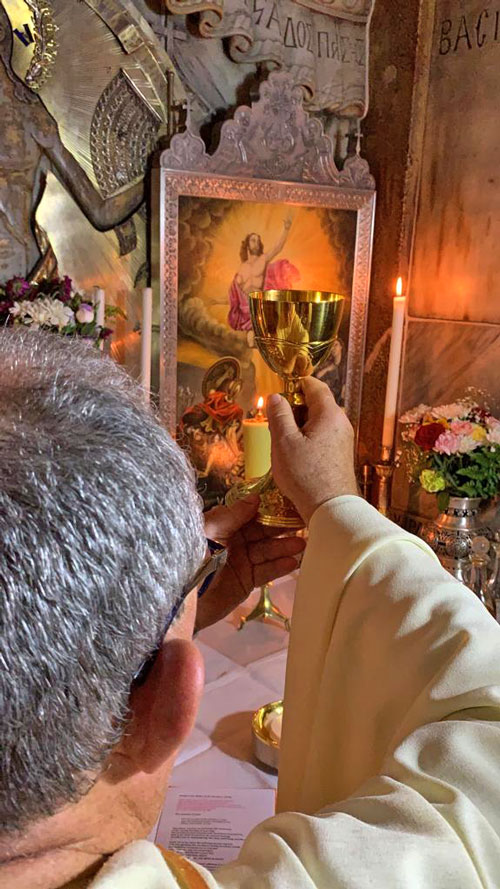 Above: On pilgrimage. With Marist Brothers' groups:.Jordan River; The Hermitage (France), Dominus Flevit (Jerusalem) Holy Sepulchre, Jerusalem; Lavalla (France). Below: Barbecues. St Patrick's Saturday homeless breakfast (2016) | Villa Maria (2007) .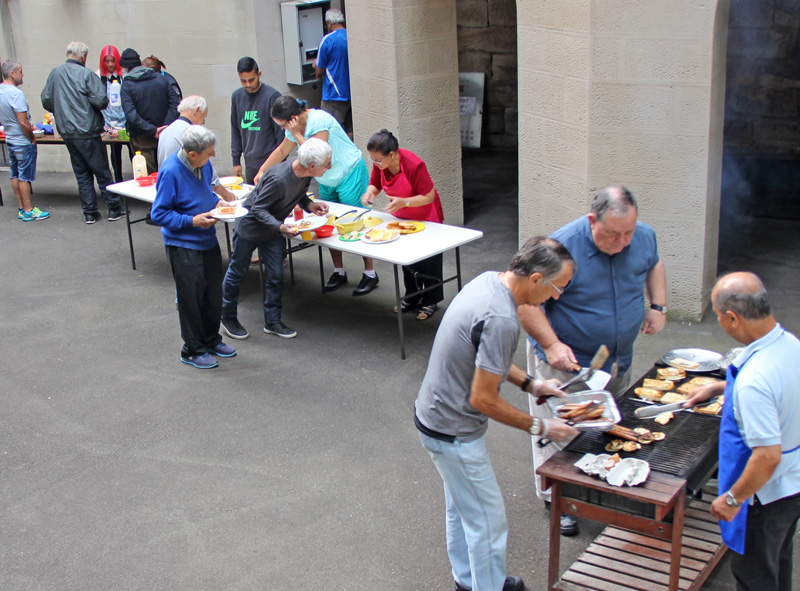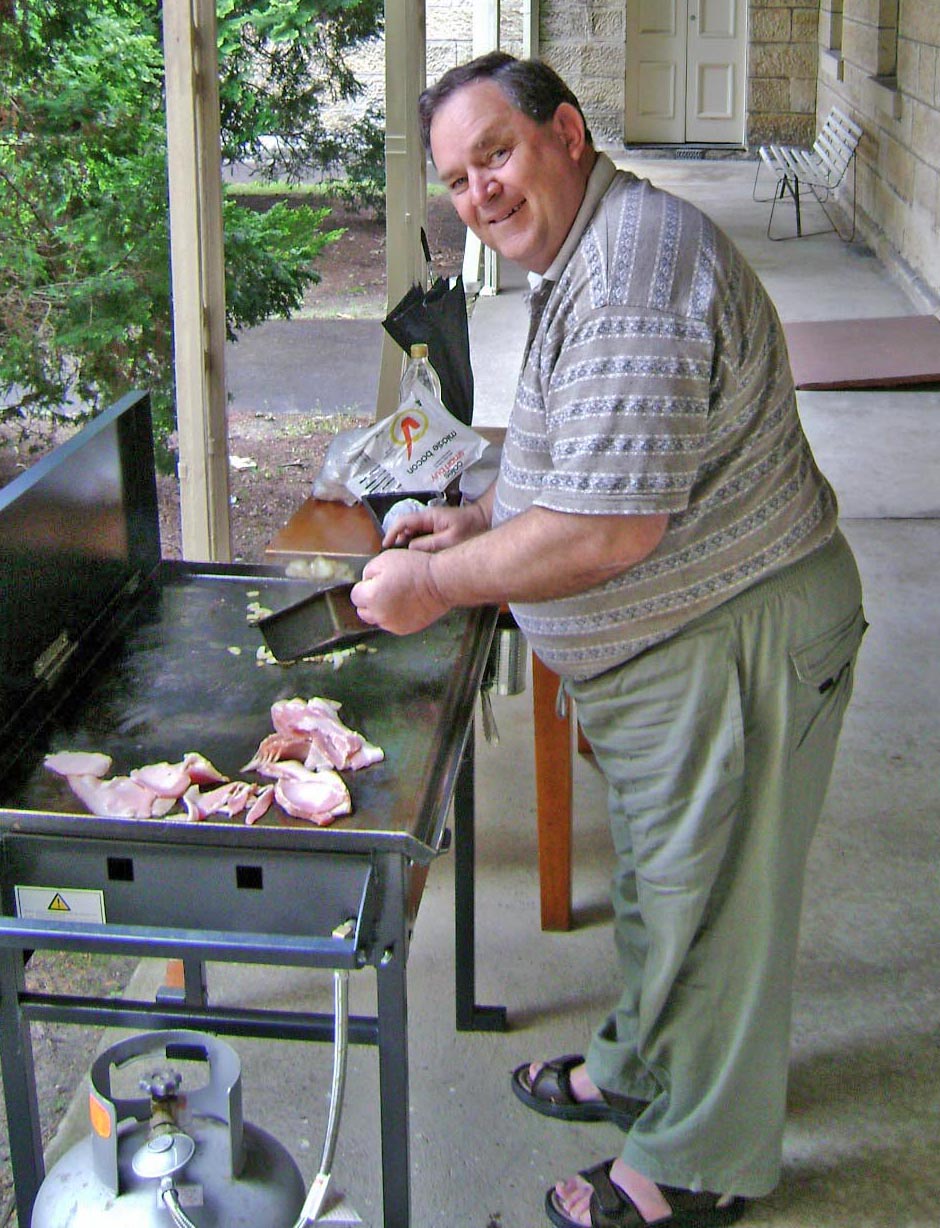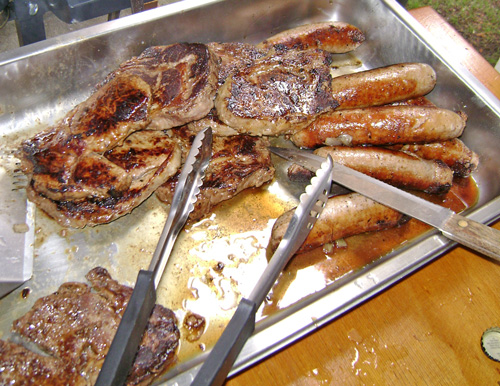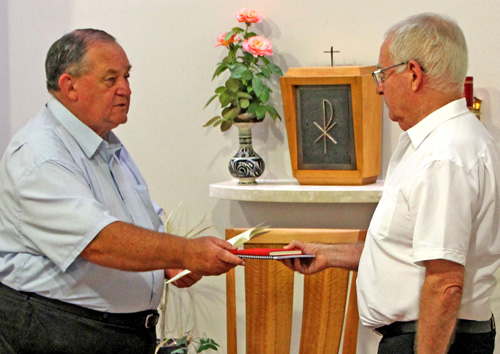 Above: Handing over. Provincial handover ceremony, Montbel chapel, with Fr Anthony Corcoran (2019) Below: 'Uncle Bob'. Santa (2014) | Villa Maria (2017) | New hairstyle (2019)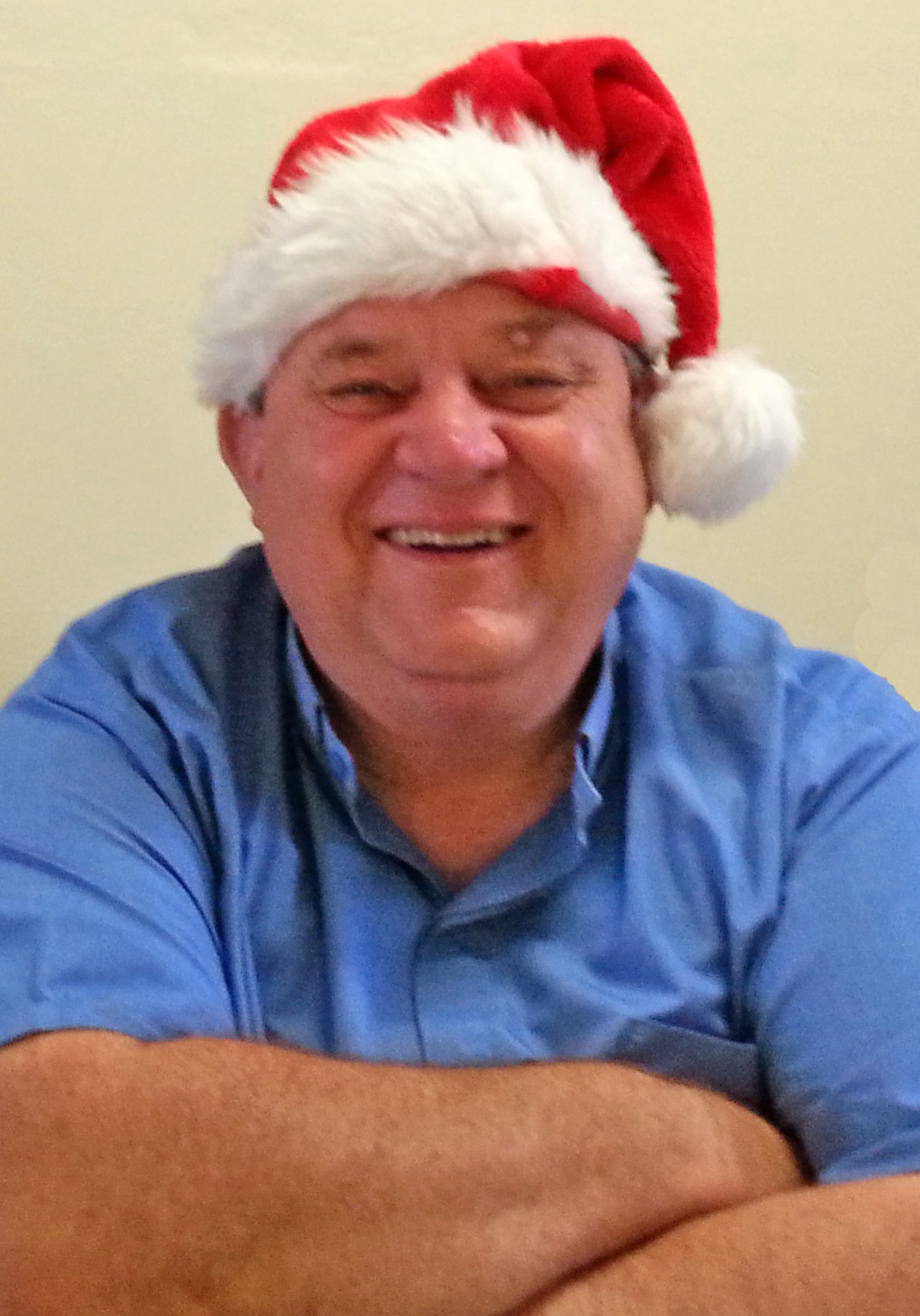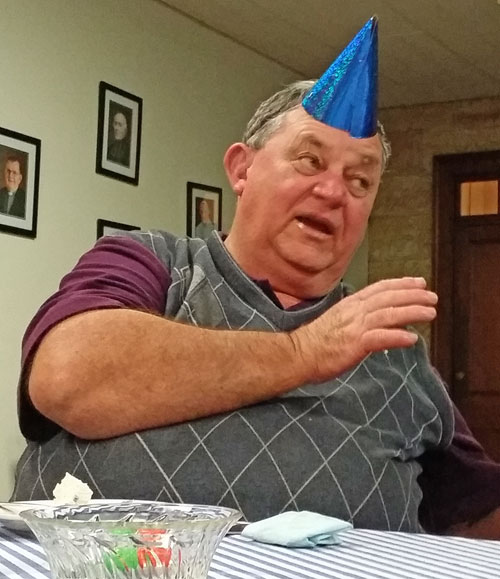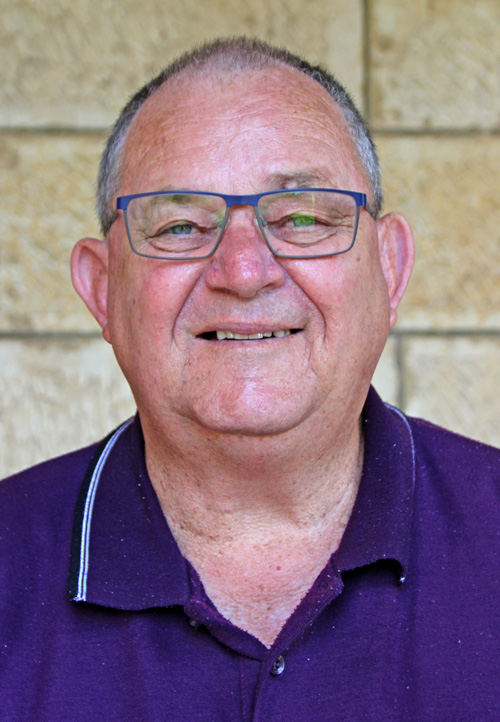 ---
'Short Life' published
An abridged version of Fr Justin Taylor's biography of Jean-Claude Colin has now been released. 'A Short Life of Jean-Claude Colin, Marist Founder' is available in English, French and Spanish. The 125-page book is being distributed to Marists worldwide and is available for the cost of shipping for orders placed before Mar 15 at This email address is being protected from spambots. You need JavaScript enabled to view it. For order form, click here. [Feb 26]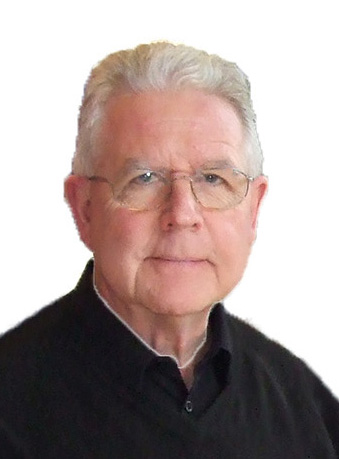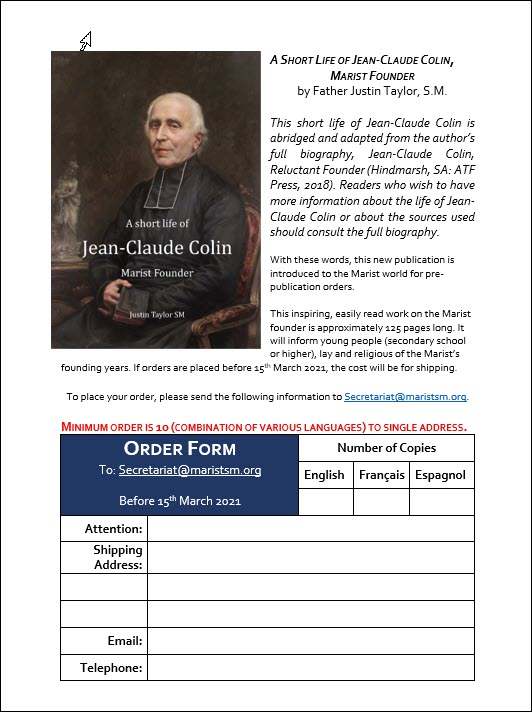 ---
SM Bulletin
From Rome this week's SM Bulletin reports on the ordination of Fr Samuela Tukidia SM, the release of 'A short life of Jean-Claude Colin, Marist Founder' and one year of the pandemic for Marists: click here or go to Members' Page. [Feb 26]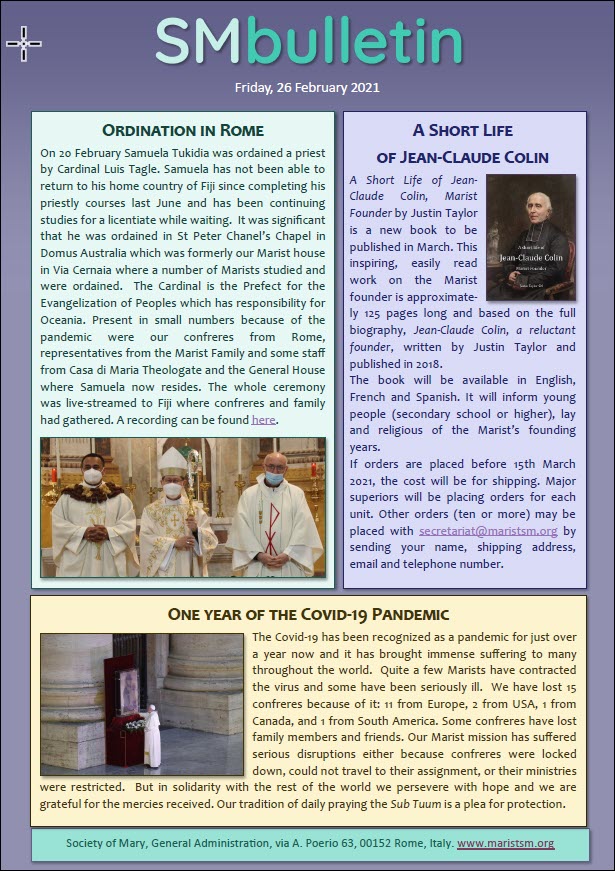 ---
Chapter concludes
The Provincial Chapter of the Marist Fathers' Australian province drew to a close on Feb 25 after deliberations on the reconfiguration of the province and its future ministries.
The four-day gathering at Hunters Hill was facilitated by Paul Bullen (pictured below, standing at far left) who had already accompanied Marists throughout extenstive consultations and assemblies during 2020. [Feb 26]
---
Fr Hoppy's Lenten letter
From the Misioneros Maristas, Tarija, Bolivia, Fr John ('Hoppy') Hopkinson SM send his Lenten letter. Click here. [Feb 26]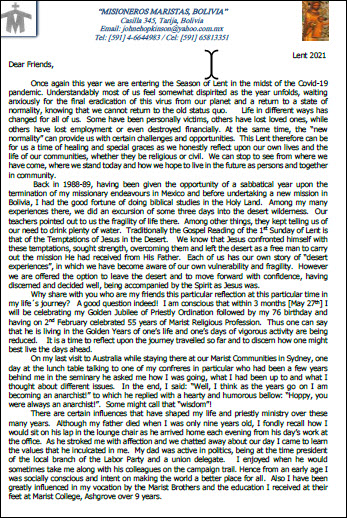 ---
Rome ordination
In a Feb 20 ceremony in St Peter Chanel's chapel, Domus Australia, Rome, Fr Samuela Tukidia SM was ordained priest by His Eminence, Cardinal Luis Antonio Tagle, Prefect of the Congregation for the Evangelization of Peoples.
Fr Samu's Marist vocation began in the parish of Wairiki, Taveuni, Fiji, and involved studies at Marist College, Suva, and the Marist International Scholastictaa, Rome. His parents, the late Talemo and Lucia Tukidia, were pioneer leaders of the Marriage Encounter movement in the Pacific.
In the past year as a deacon, Samu has been a member of the Society of Mary's General House community, in Rome, pursuing post-graduate studies.
Congratulations, Fr Samu !. [Feb 23]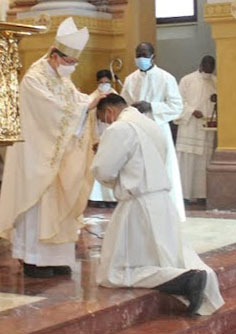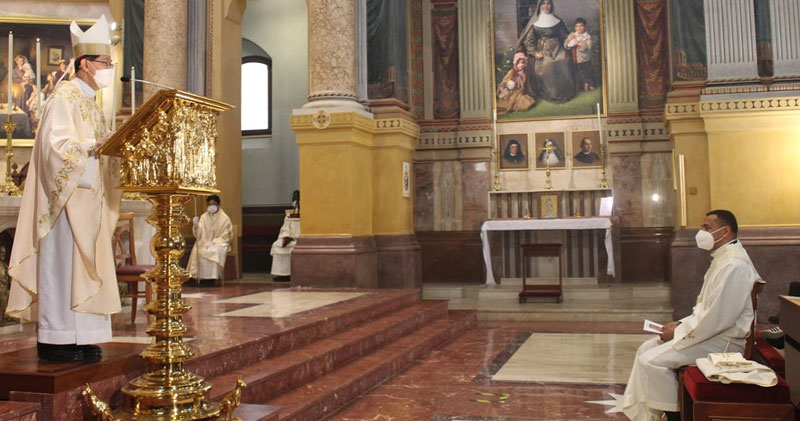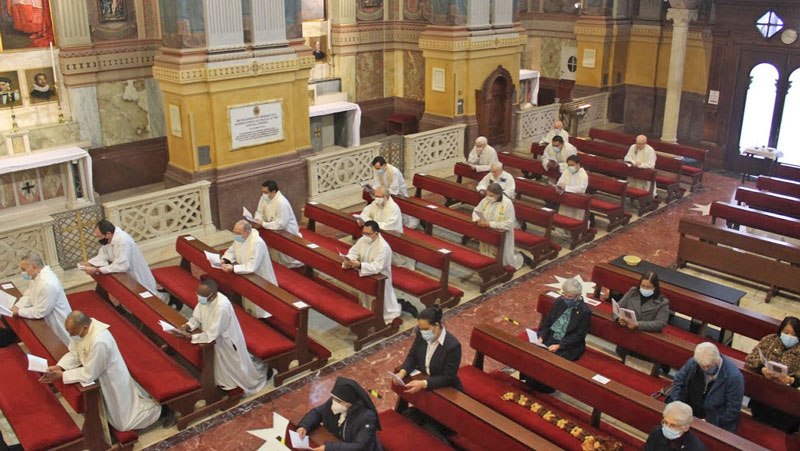 Above: Cardinal Tagle confers the sacrament of Holy Orders with the laying on of hands. | The Cardinal's instruction to the ordinand. | COVID-19 conditions restricted the number in the congregation in chapel of Domus Australia (which was once the international scholasticate of the Society of Mary.) Below: Choir of Marist seminarians from Casa di Maria, the Marist International Theologate, Rome. | Deacon Samu prostrate during the singing of thre Litany of the Saints. | Family and friends watch the live streaming in Suva, Fiji.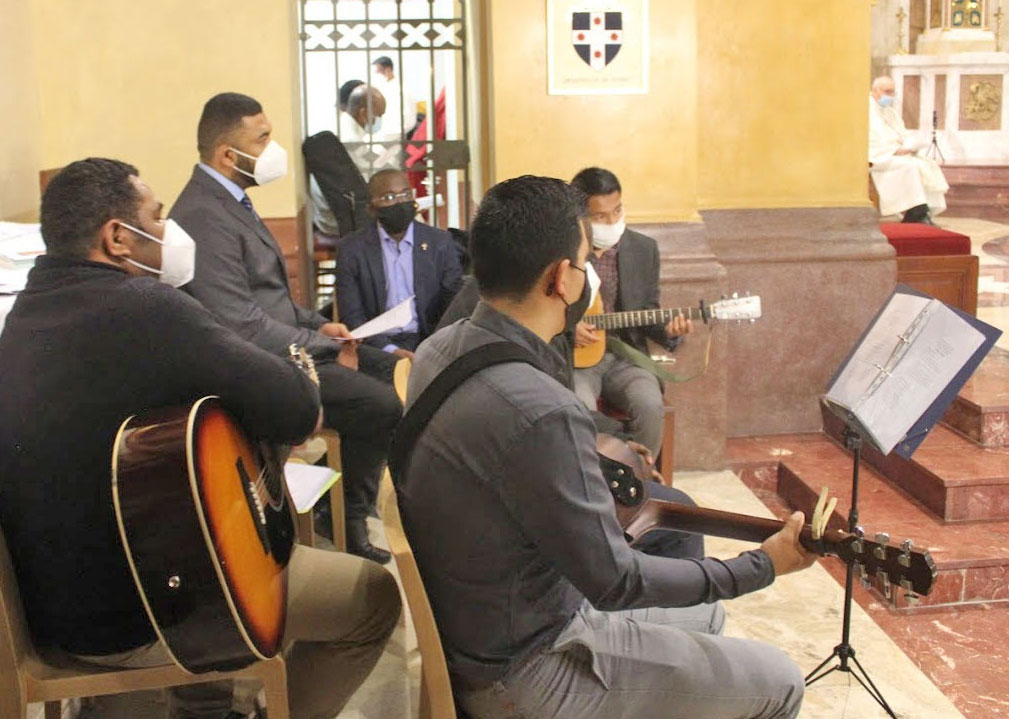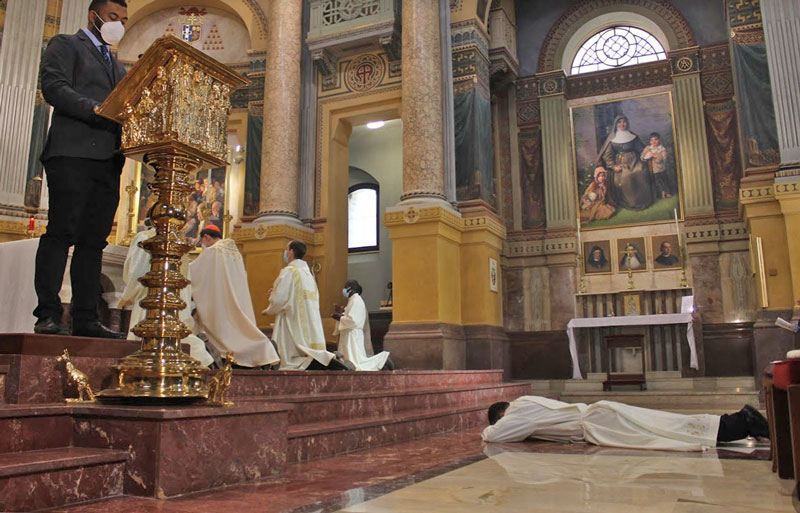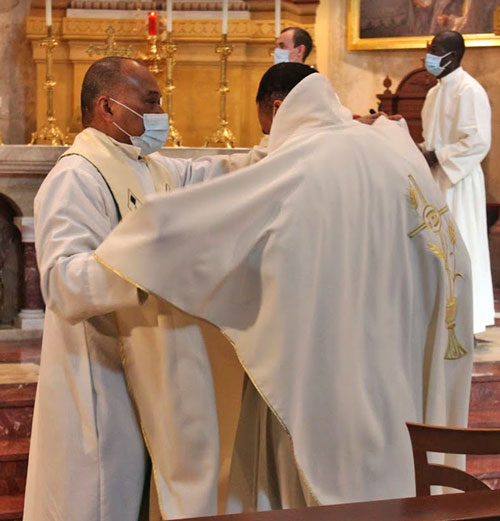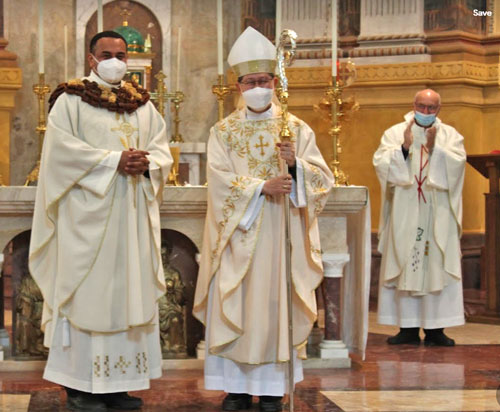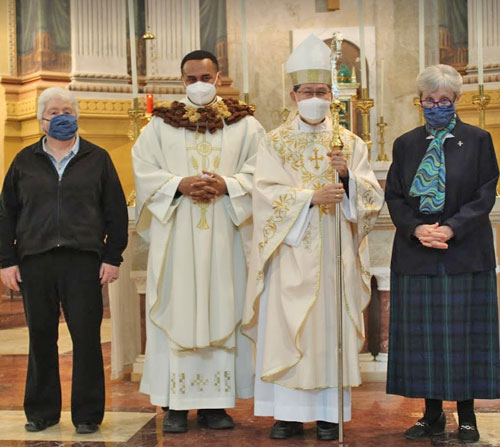 Above: Fr Samu is assisted in vesting by fellow Fijian Marist, Fr Lote Raiwalui. | Superior-General, Fr John Larsen SM (at right) looks on as Cardinal Tagle presents the newly-ordained Fr Samu. | Members of the Marist Family were represented at the ceremony, including Australian, Sr Vivienne Goldstein SM (at right). Below: Scenes from Fr Samu's First Mass on Feb 21 in the parish church of St Francesca Cabrini, close to the Casa di Maria.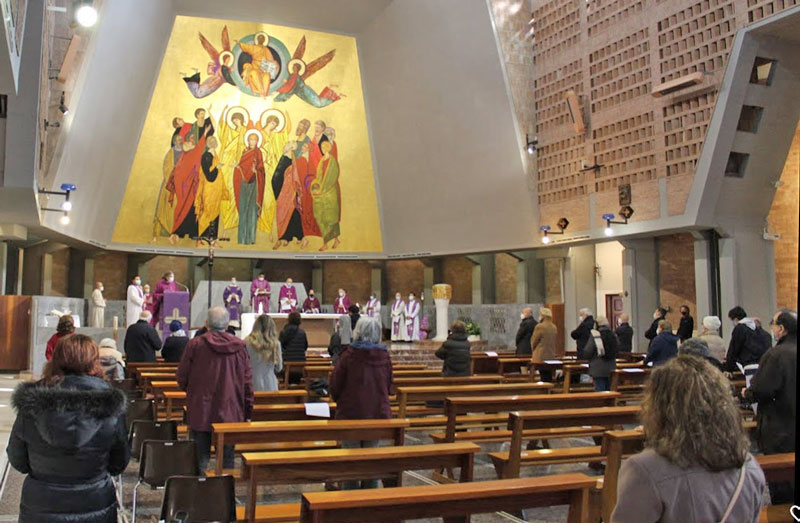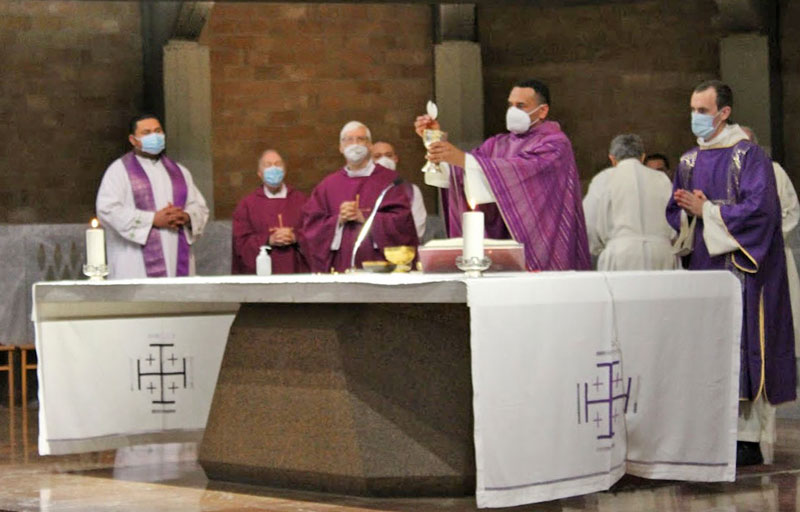 ---
Chapter begins
The Provincial Chapter of the Marist Fathers' Australian province has begun. Provincial, Fr Anthony Corcoran SM, presided at Mass of the Holy Spirit to open the gathering at Hunters Hill parish hall on Feb 22.
In the first session delegates heard from Superior-General, Fr John Larsen SM, in a video message from Rome.
A key issue for the chapter will centre on reconfiguration of the province for coming times. [Feb 22]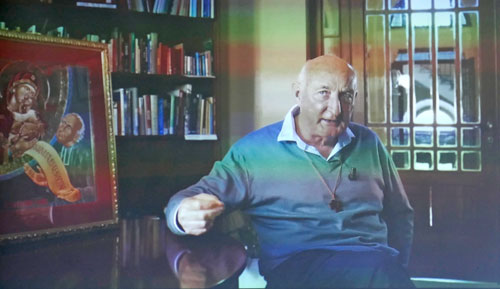 ---
Latest step in Colin Cause
From Rome comes a report on the latest steps taken in the Beatification Cause of Marist Founder, Ven Jean-Claude Colin:
'On Feb 12 the closing session of the diocesan inquiry on the beatification process was held at the Archdiocese of Lyon. The auxiliary bishop of Lyon, Mgr Gobilliard, presided the meeting. Present were Fr Peyret, the "delegated judge" responsible for organizing the investigation and his two assistants, the chancellor of the diocese and Fr Bernard Thomasset SM, vice-postulator.
'The meeting was very formal: evocation of the progress and vicissitudes of the investigation, certification of its regularity, oath of the "officers", reading of the closing act and signatures, order for the transfer of acts to Rome, and the closing of the boxes with a sealed ribbon.
'A prayer was said together asking blessings upon the cause of Fr Colin. The ceremony was simple, intimate and serious with a tangible shared gratitude for the fruitfulness of the life of Father Colin.
'The documents – which are not allowed to be sent by mail or courier - will be brought to Rome personally by Fr Peyret, probably in April. The further developments will now be in the hands of the Congregation for the Causes of Saints.' [Feb 20]
Pictured below, in Lyon, France: Vice-Postulator, Fr Bernard Thomasset (far left) with Bishop Gobilliarrd, Fr Peyret and assistants.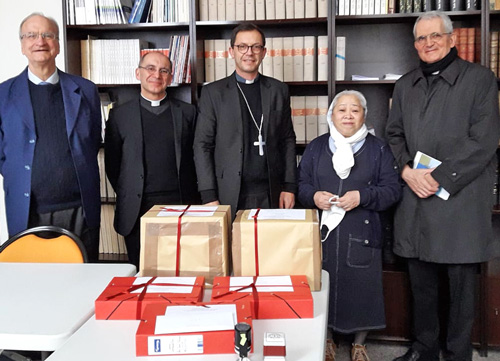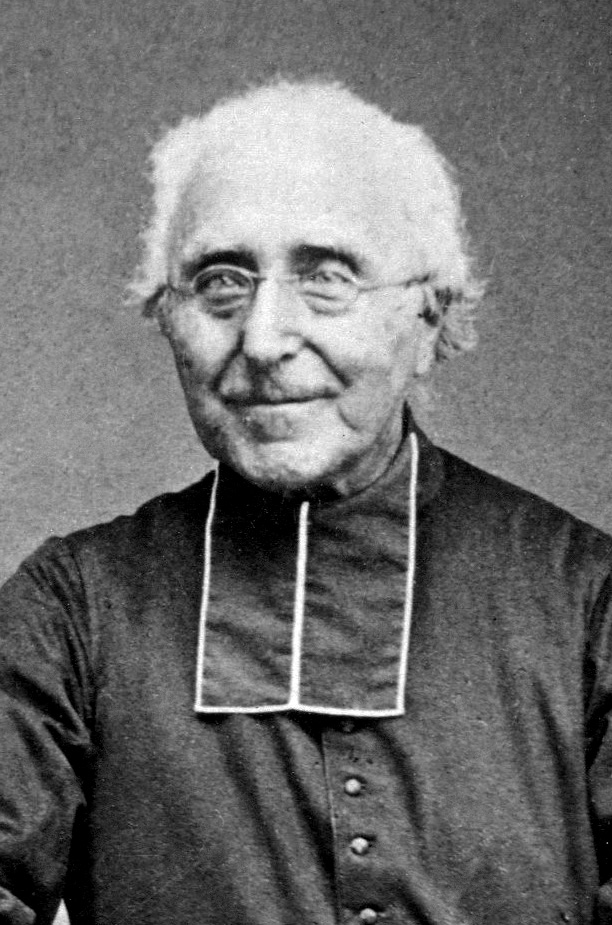 ---
SM Bulletin
From Rome, this week's SM Bulletin reports on the latest step in the Beatification Cause process for Jean-Claude Colin, the 100th birthday of Br Paulus in the Netherlwands and news from the General Administration. To download click here or go to Members' Page. [Feb 20]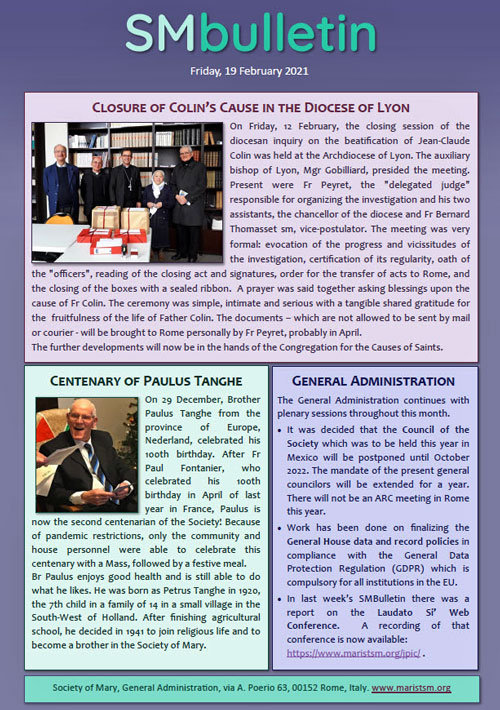 ---
Marist Laudato Si webinar
Marists from all over the world and representing all branches of the Marist Family connected on Feb 11 with Fr Joshtrom Kureethadam for a webinar on Laudato Si's 7-year planning. Fr Joshtorm is Coordinator of the Sector of "Ecology and Creation" at the Vatican Dicastery for Promoting Integral Human Development.
The webinar, facilitated by Marist Assistant-General, Fr Ben McKenna SM, provided its almost a hundred participants with opportunities for questions and comments to Fr Joshtrom.
For a glimpse of most of the presentation's slides: click here. [Feb 17]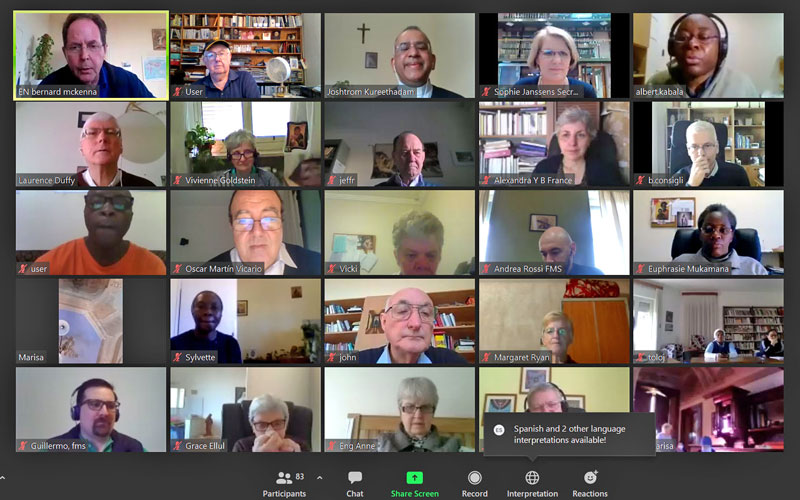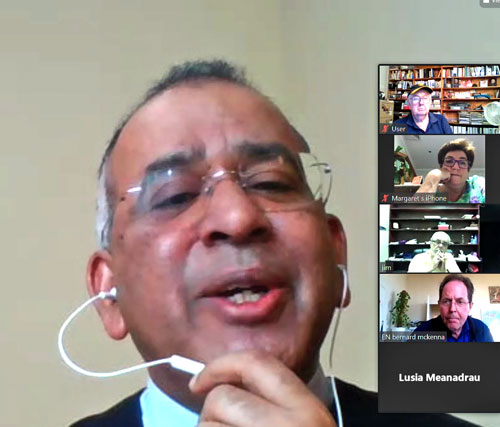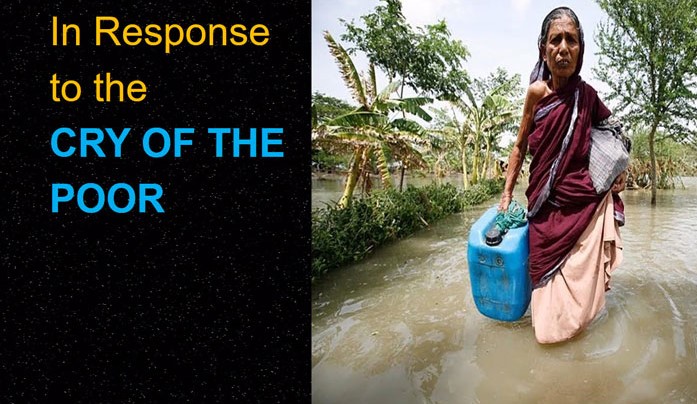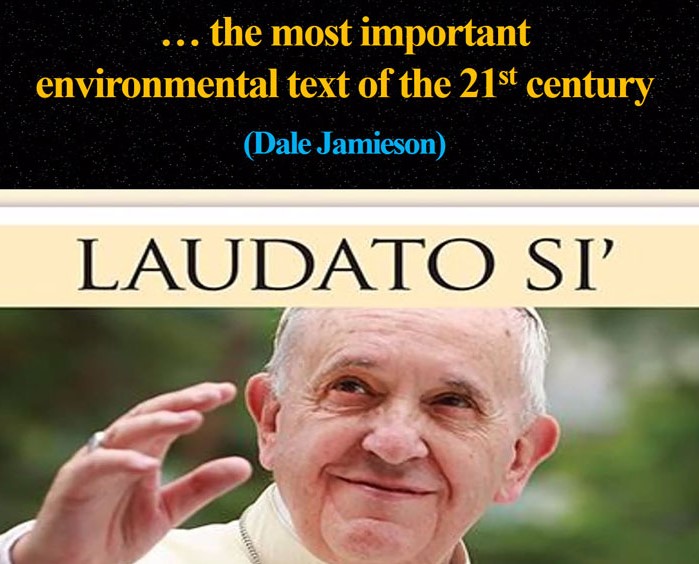 ---
The Source
From Casa di Maria, the Marist International Theologate, Rome, comes their latest newsletter, 'La Sorgente' ('The Source'). Its twenty colourful, pictorial and informative pages record life at the theologate in recent months with articles on spirituality, pastoral experience and community events. A good read.
To download, click here. [Feb 16]
---
Euroinfo
The latest news bulletin from the Marist Province of Europe includes reports on Br Paulus' 100th birthday, social teaching talks in London, Marist education in Europe. Click here for Euroinfo No. 149. or go to Members' Page [Feb 15]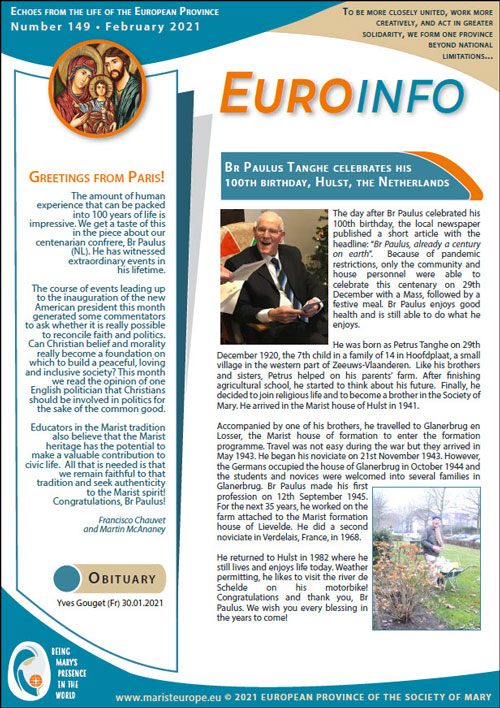 ---
Passing of Fr Bob Barber
The Society of Mary in Australia and worldwide mourns the passing of Fr Robert (Bob) Barber SM on Feb 13 at Lismore Base Hospital, NSW.
Fr Bob, 71, had recently been appointed chaplain to Lismore's Trinity and Woodlawn Colleges, before a short hospitalisation for medical issues.
In announcing his passing, Marist Provincial, Fr Anthony Corcoran, adds 'We have unexpectedly lost a dear confrere and friend, a good and kind Christian man, a generous Marist and faithful priest. May he rest in peace.'
For more on the life of Fr Bob: click here. [Feb 13]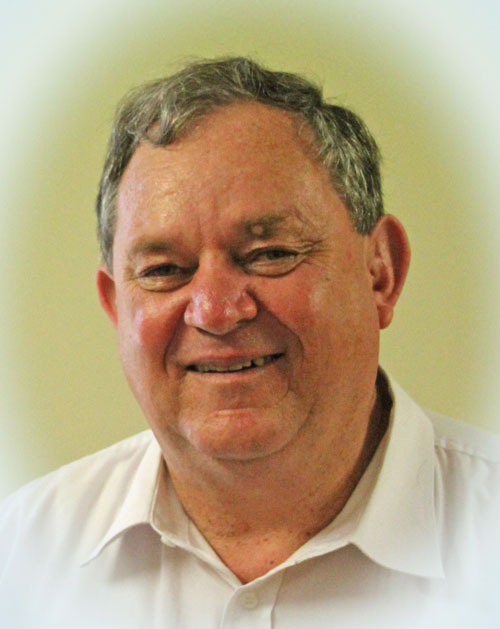 ---
SM Bulletin
From Rome this week's SM Bulletin reports on the 'Laudato Si' webinar attended by almost one hundred Marists worldwide, the ordination in Brazil of Fr Leandro Martins SM and the election of Fr Joseph Hindelang as the new provincial of the USA Marist province. Click here or go to Members' Page. [Feb 12]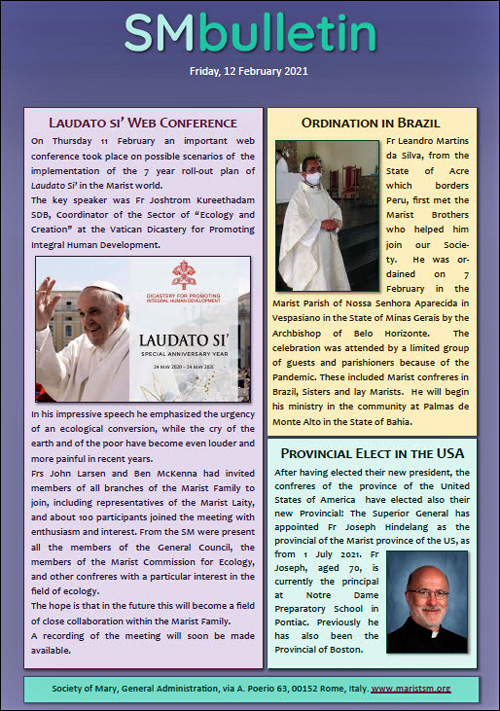 ---
Myanmar's Cardinal speaks out
Archbishop of Yangon and leader amongst Asian bishops, Cardinal Charles Maung Bo, has written powerfully about the recent events in Myanmar. In his letter he addresses the people of Myanmar, the military coup leaders, the democratically elected leaders and the international community.
For Cardinal Bo's letter, click here. [Feb 08]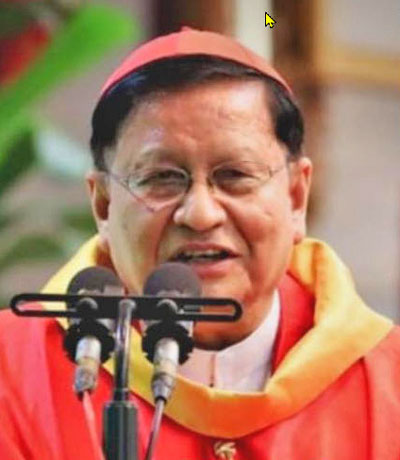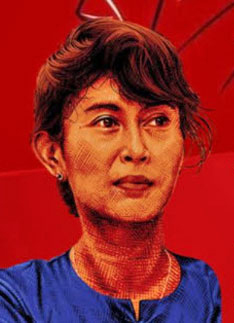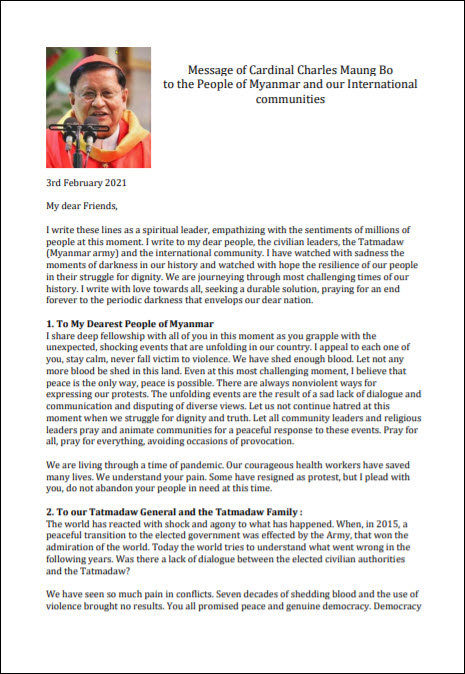 ---
Ride on, Br Charlie !
This week's JPIC Blog features Brisbane-born Br Charles Randle SM and his contribution to the work of the Marist Mission Centre through 'Cycling fior Children'. Go to the Blog: click here. [Feb 08]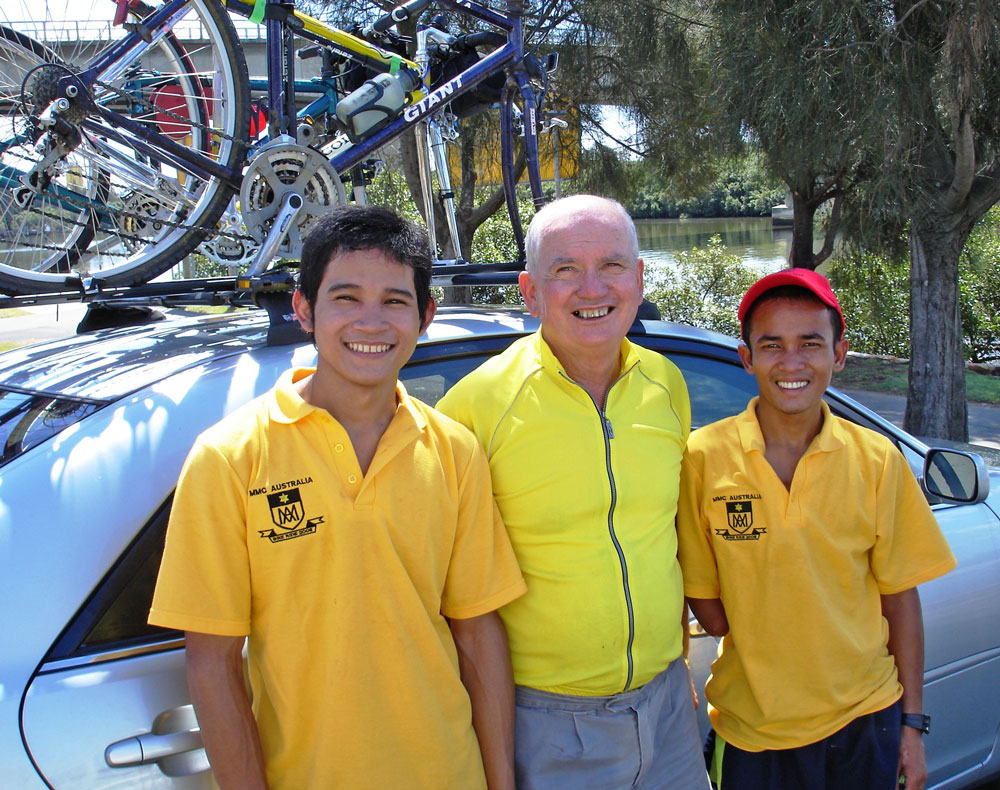 Above: Br Charlie on his Colnago racer | Celebrating his 80th birthday in Nov 2020. | With MMC riders in 2006. Below: Relaxing during a week-long ride in rural NSW. | Co-rider in Rome, Marist seminarian, Cameron Mota SM.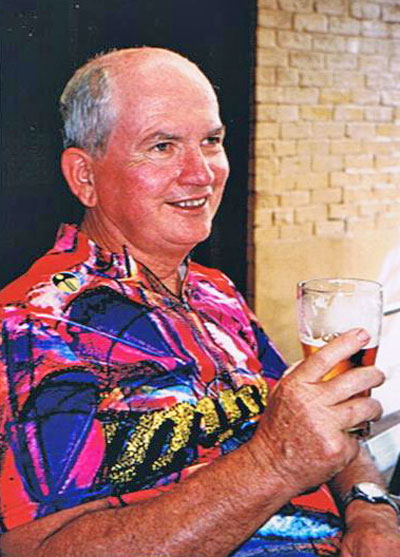 ---
Superior-General's reflection
Fr John Larsen's reflection for February considers the attitudes Marists might take in looking to reconfiguration and the mission of the Society of Mary and on how the Presentation feast sheds light on our choices. Click here or go to Superior-General's Page. [Feb 05]
---
---
Oceania news
The Marist Oceania News Bulletin includes reports on ministry review and cyclone relief in Fiji, the profession of two Pacific seminarians and new leadership for SOLN Sisters. Click here or go to Members' Page. [Feb 01]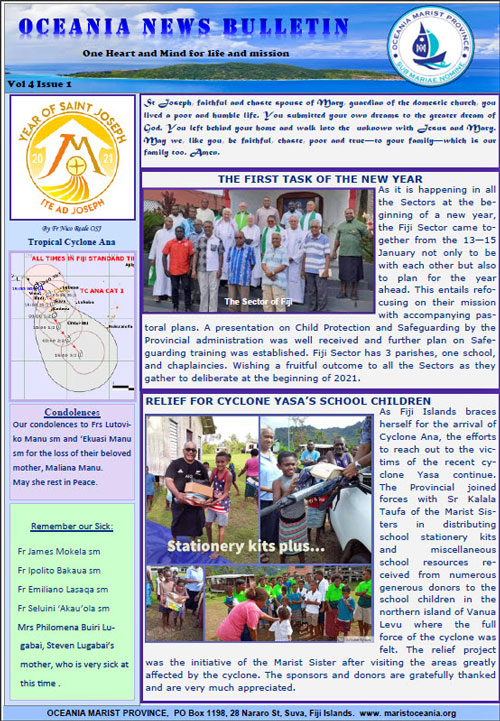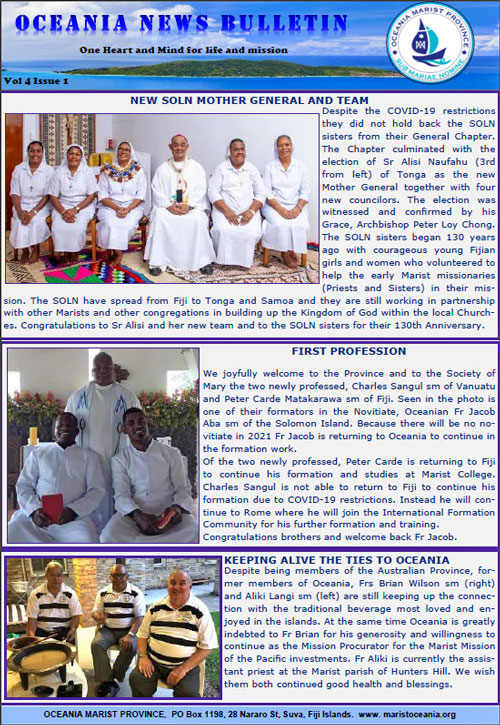 ---
SM Bulletin
News from Rome this week includes reports on youth leadership in New Zealand, a dental clinic for Davao's street boys, latest publications in Europe and a retreat for the General Council. Click here or go to Members' Page [Feb 01]