---
For previous years, go to News menu, above
---
SM Bulletin
From Rome, this week's SM Bulletin reports on the recent Marist Mission Studies workshop in Thailand and on the new parish at Guanambi, Brazil. To download click here or go to Members' Page. [Sep 29]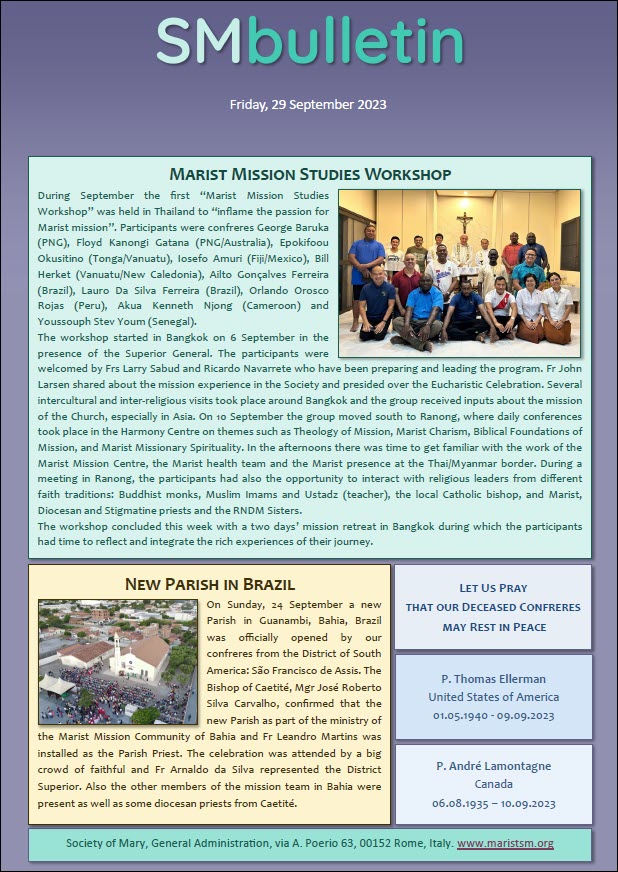 ---
Portfolio update
Details of the responsibilities of members of the Society of Mary's international leadership team have been updated on this website's 'Contacts' page. Click here. The General Council members are pictured below, from left: Fr John Larsen SM (Superior-General), Fr John Harhager SM (Vicar-General), Fr Bernard McKenna SM (Assistant-General and Secretary-General), Fr Juan Carlos Pina SM (Assistant-General), Fr Setefano Mataele SM (Assistant-General) [Sep 28]

---
SMs at Manziana
Two Australian SM Marists are part of the Marist Brothers' Third Age program which commenced at Manziana on the oustkirts of Rome this week. Frs Ben McKenna and Ron Nissen are the first 'SM Marists' to participate in the course, following an invitation from the Brothers earlier this year. The 2023 program is being led by Australian Br Michael Green, assisted by Brs Barry Burns and Josep Marti, with Fr Michael Brennan (Adelaide) as chaplain. The fifteen participants come from Australia, New Zealand, Philippines, South Africa, Sri Lanka, USA.
At the opening of the program on Sep 24, Superior-General, Br Ernesto Sanchez FMS, paid a special visit to Manziano to express his support of the Brothers (and the two SM Marists). This coincided with the anniversary of the first Marist professions in 1836 including that of Fr (later Saint) Marcellin Champagnat (see below).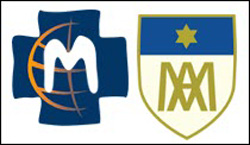 Above: Marist Brothers' and Society fo Mary emblems. | Fr Ben McKenna in the Manziana grounds. | Fr Ron Nissen, after the dirve from Rome. Below: Br Ernesto addressing the Third Age group. | Group photo with Br Ernesto, far right, back row.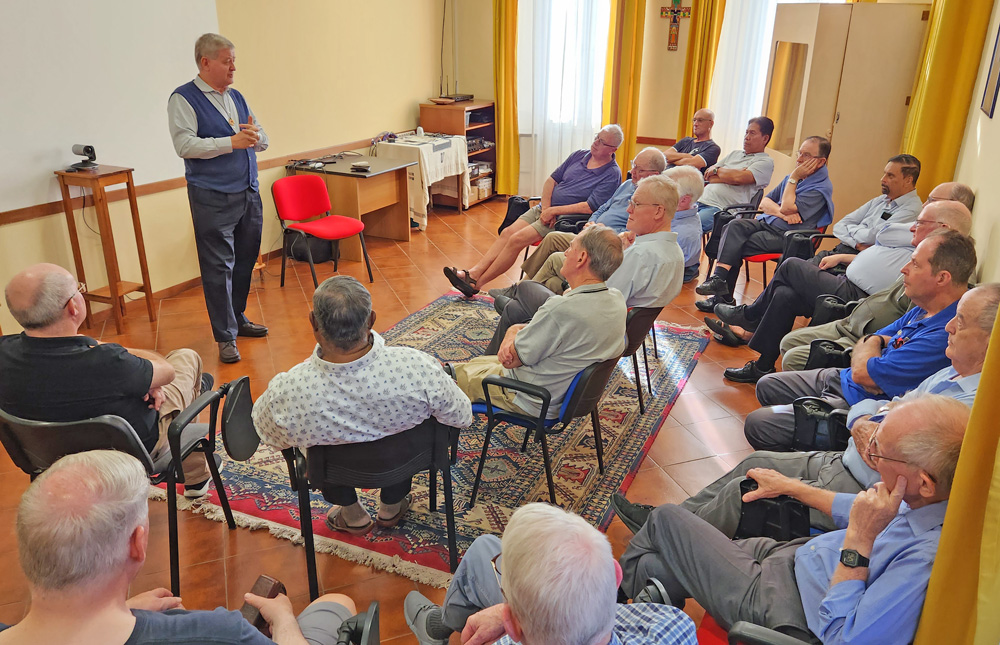 ---
First Marist professions
Sep 24 marks one hundred and eighty-seven years since the religious profession of the first Marists in 1836 in the chapel of La Capucinière, Belley, France. Amongst the nineteen signatories were Jean-Claude Colin, Marcellin Champagnat and Peter Chanel.
The event followed the approval of the priests' branch of the Society of Mary by the mission-minded Pope Gregory XVI. On the same day a reluctant Jean-Claude Colin was elected superior-general. [Sep 24]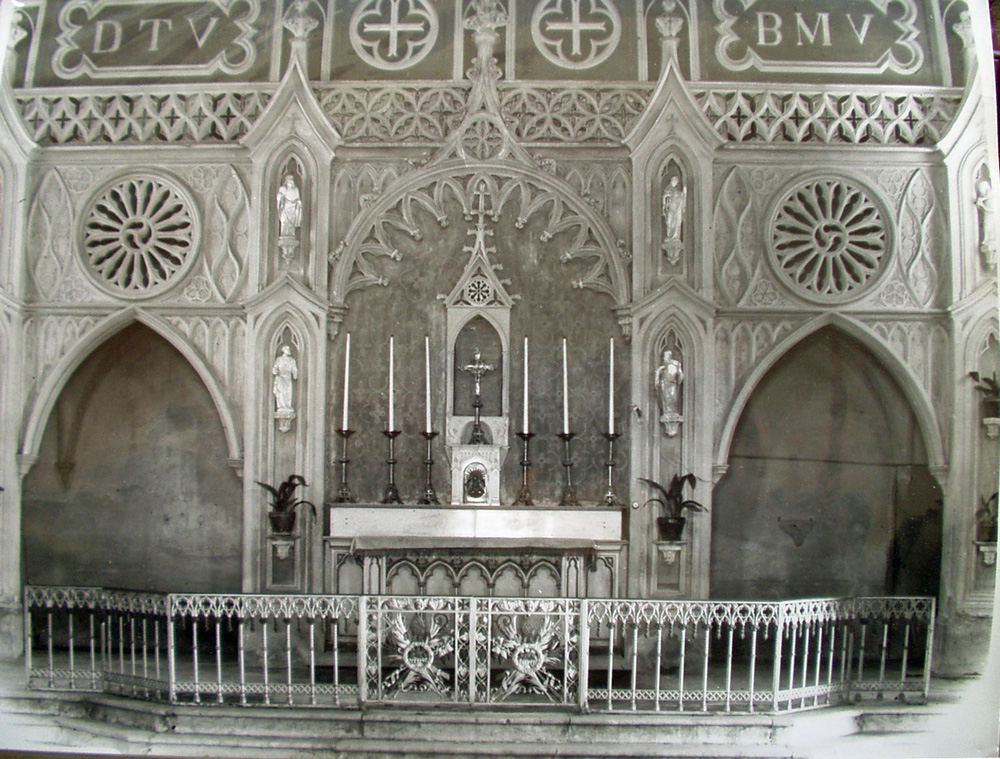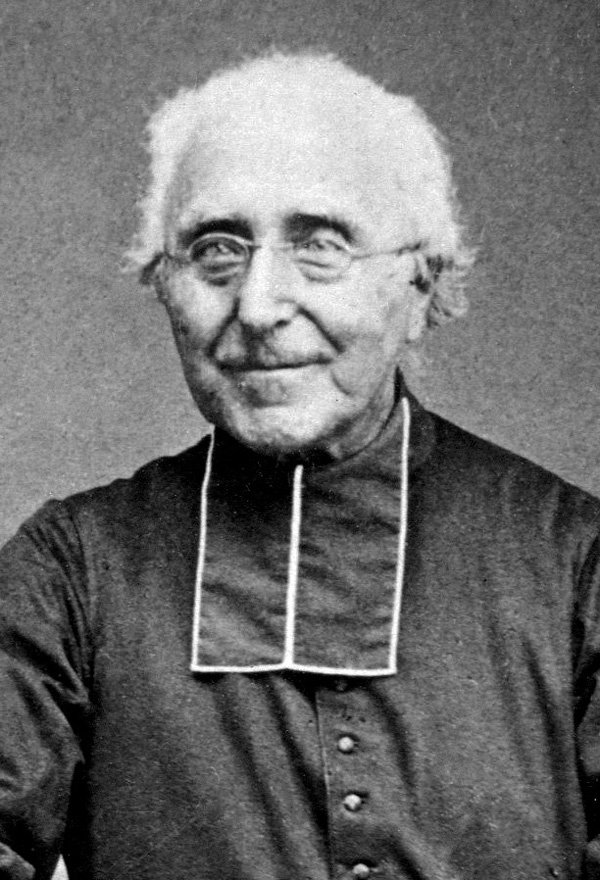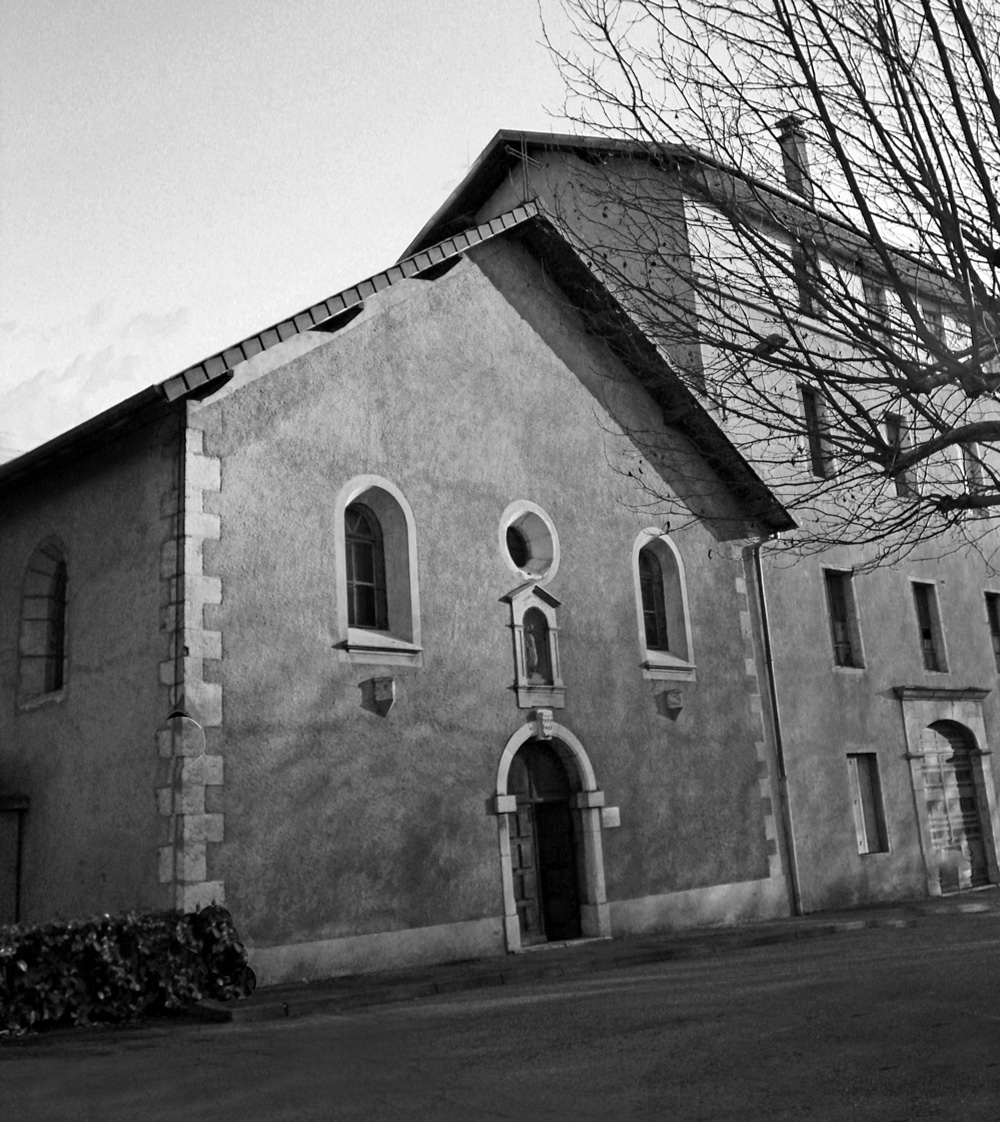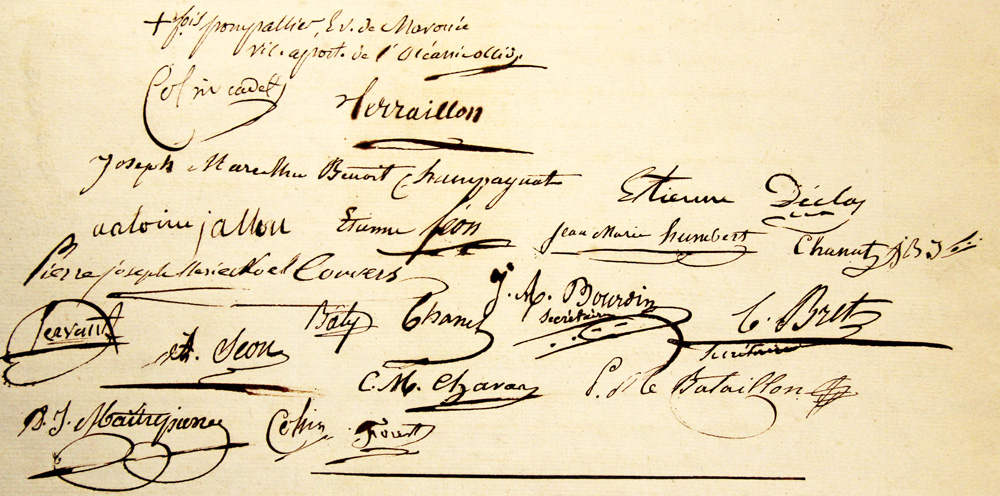 ---
SM Bulletin
From Rome, this week's SM Bulletin reports on the election of Sr Cristina Giustozzi as the new Congregational Leader of the Marist Missionary Sisters, the blessing of 'Whanau Maria' in Auckland, NZ, and recent publications by Marists. To download, click here or go to Members' Page. [Sep 22]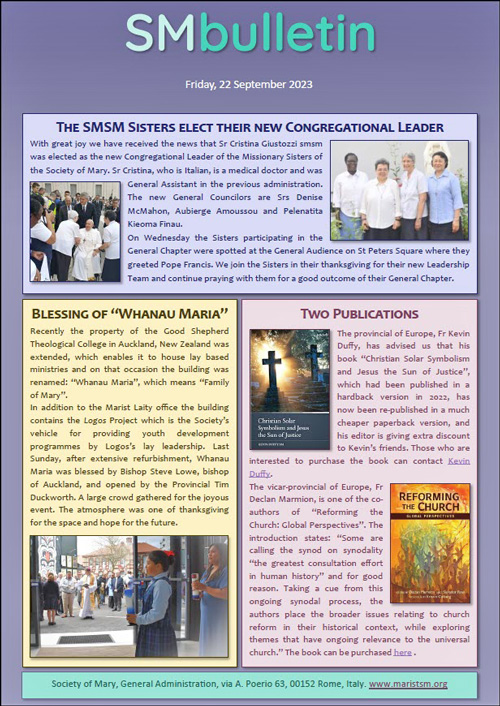 ---
Oceania Marist news
The September issue of the Oceania Marist News Bulletin reports on the Major Superiors' Conference at PRS, Suva, and on retreats, graduations, jubilees and farewells and on Holy Name of Mary celebrations. To download, click here, or go to Members' Page. [Sep 21]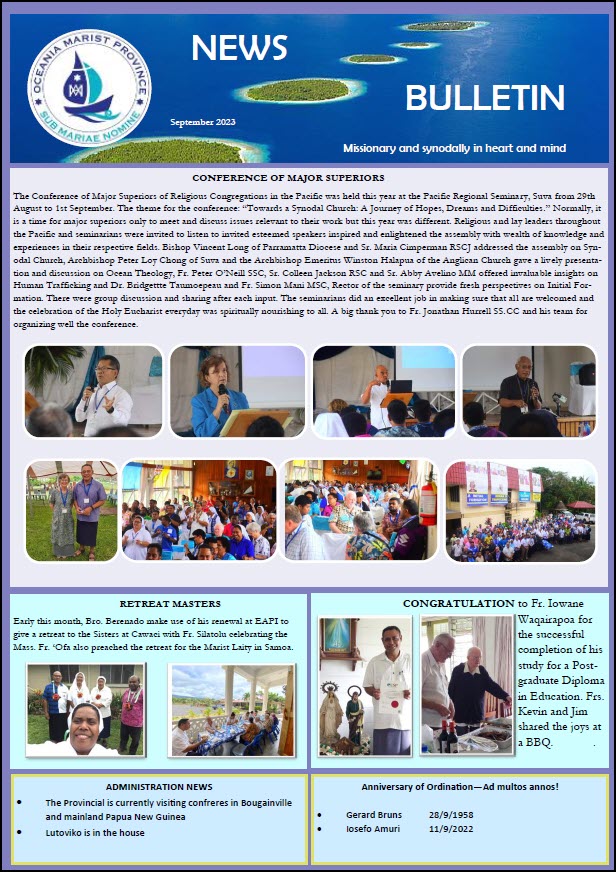 ---
Fr Ben's 'three score and ten'
Australian Marist and Secretary-General of the Society of Mary, Fr Ben McKenna SM, was honoured recently with 70th birthday celebrations. Tasmanian-born Fr Ben is a member of the Villa Santa Maria community, the Marist General House at Monteverde, Rome.
Among other responsibilities he oversees the weekly Justice, Peace and Integrity of Creation international Blogsite (click here) and is a recent graduate of Laudato Si' studies in Rome with a Joint Diploma in Integral Ecology. He is pictured below with the Monteverde community and staff and fellow Australians, Frs Tony Kennedy and Ron Nissen and with the General House community by the icon of Jean-Claude Colin. [Sep 20]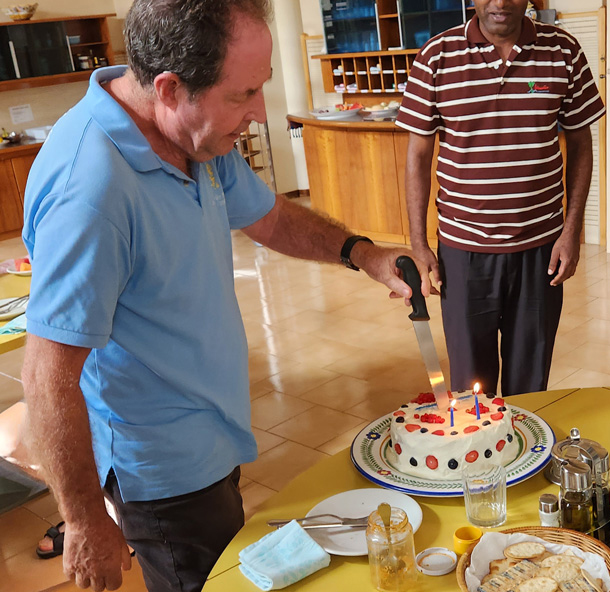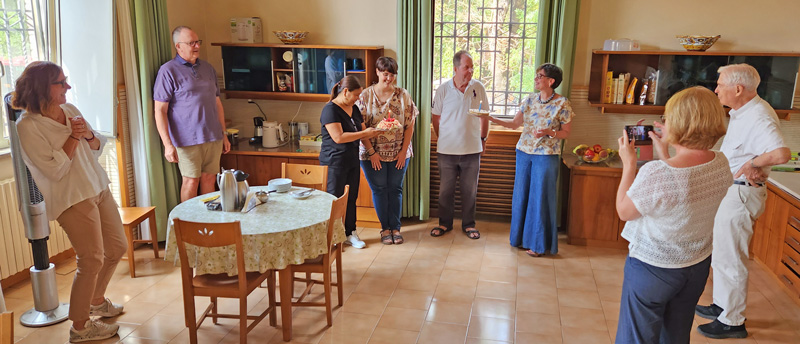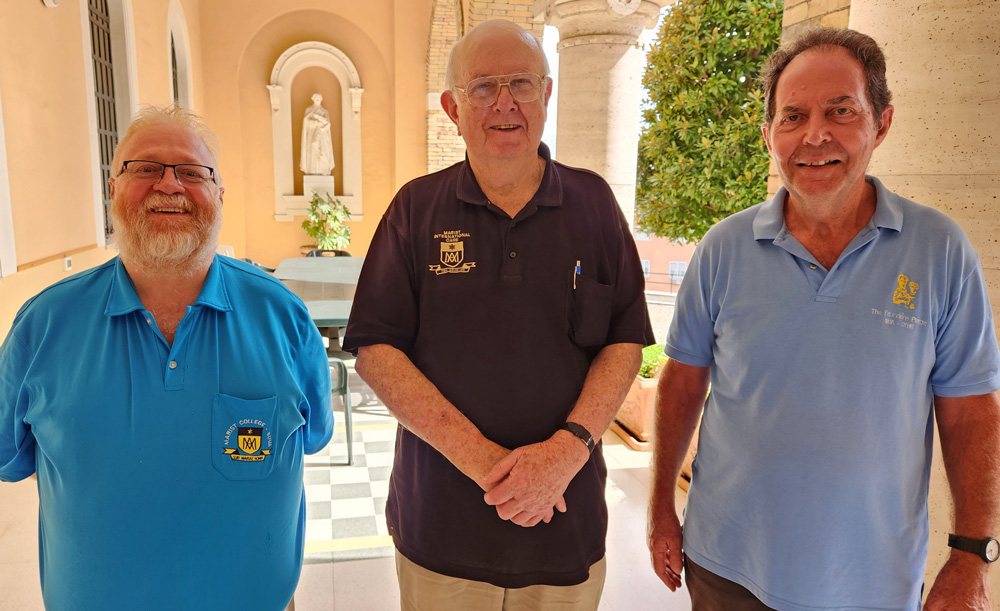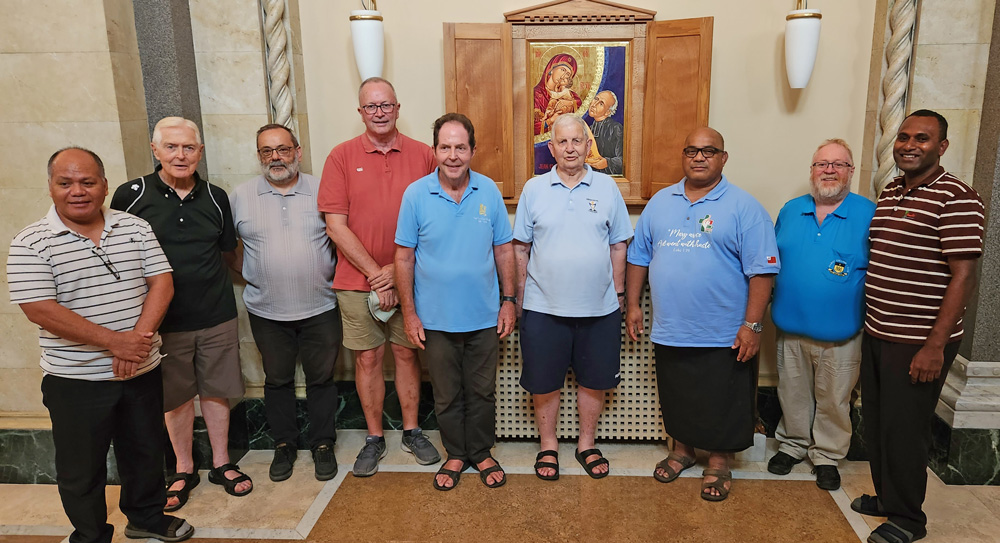 ---
New SMSM leadership
From Rome and during their General Chapter the Marist Missionary Sisters have announced the election of a new Congregational Leader and Council. Sr Cristina Giustozzi SMSM, who succeeds Sr Georgeanne Marie Donovan, will lead a council of Sisters including Australian, Sr Denise McMahon.
Blessings on your new team, Sisters. [Sep 18]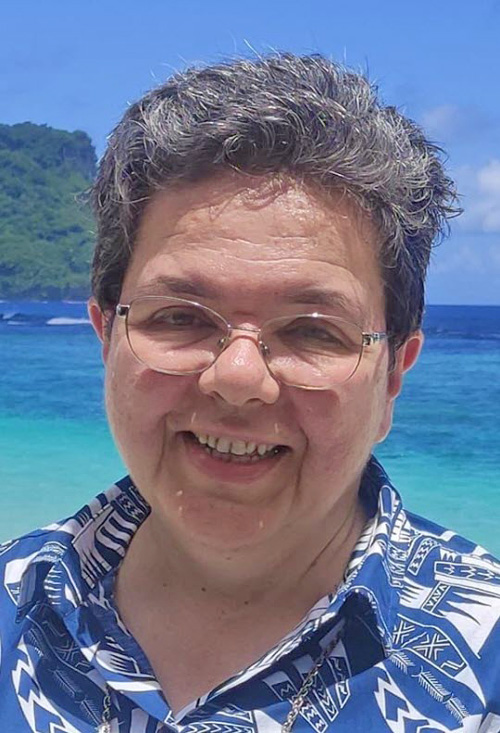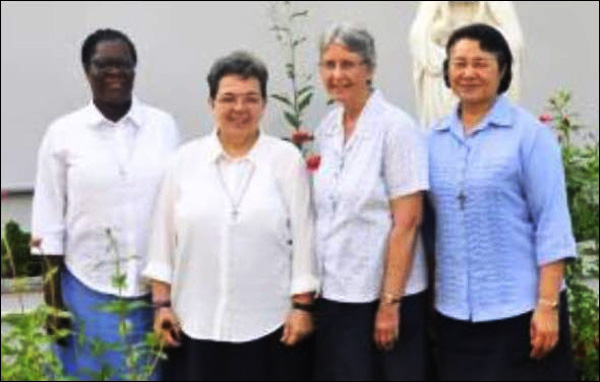 Above: Sr Cristina during a Pacific visit. | From left, the new Council: Sisters Aubierge Amoussou from Benin missioned in France, Cristina Giustozzi (Congregational Leader) from Italy missioned in the Generalate, Denise McMahon from Australia missioned in Fiji, and Pelenatita Kieoma Finau from Tonga missioned in Peru.
---
SM Bulletin
This week's SM Bulletin features celebrations of the Holy Name of Mary patronal feast in different parts of the Marist world. It also reports on the Season of Creation events and recent graduations at Tutu's Rural Training Centre, Fiji.
To download, click here or go to Members' Page. [Sep 17]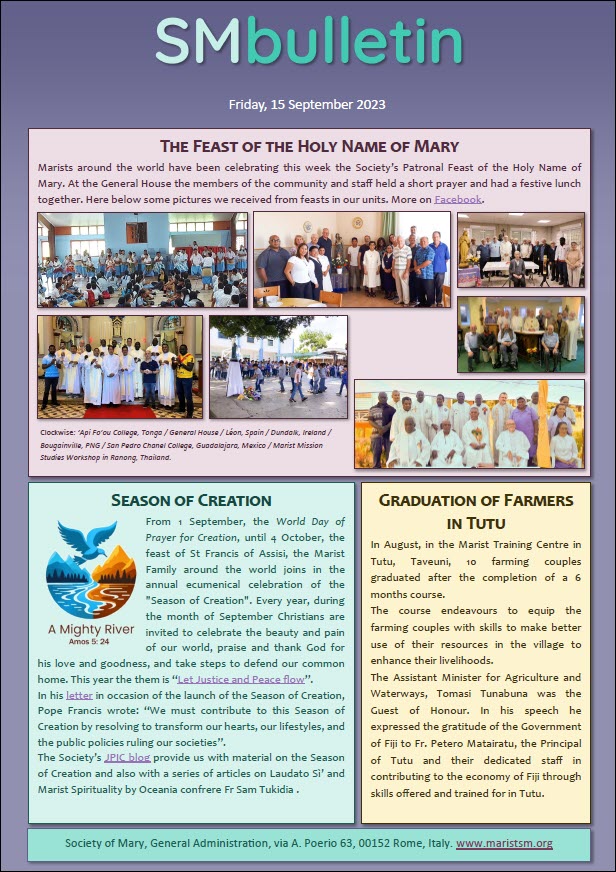 ---
Welcome, Fr 'Aisake
Recently arrived in Sydney to take over the office of the Marist Oceania Procure is Tongan, Fr 'Aisake Vaisima SM.
Fr 'Aisake served the Marist Oceania Province for a number of years as Provincial Bursar and was an inaugural member of the Colin Cause Network. He is on loan to the District of Australia and will be a member of the Maryvale/Montbel community, Hunters Hill, taking over the Oceania Procure work from Fr Brian Wilson and also carrying out regular pastoral work at St Patrick's Church Hill.
He is pictured below with Montbel confreres, Frs Paul Glynn and Neville Byrne, and preparing for work. Welcome, Fr 'Aisake! [Sep 14]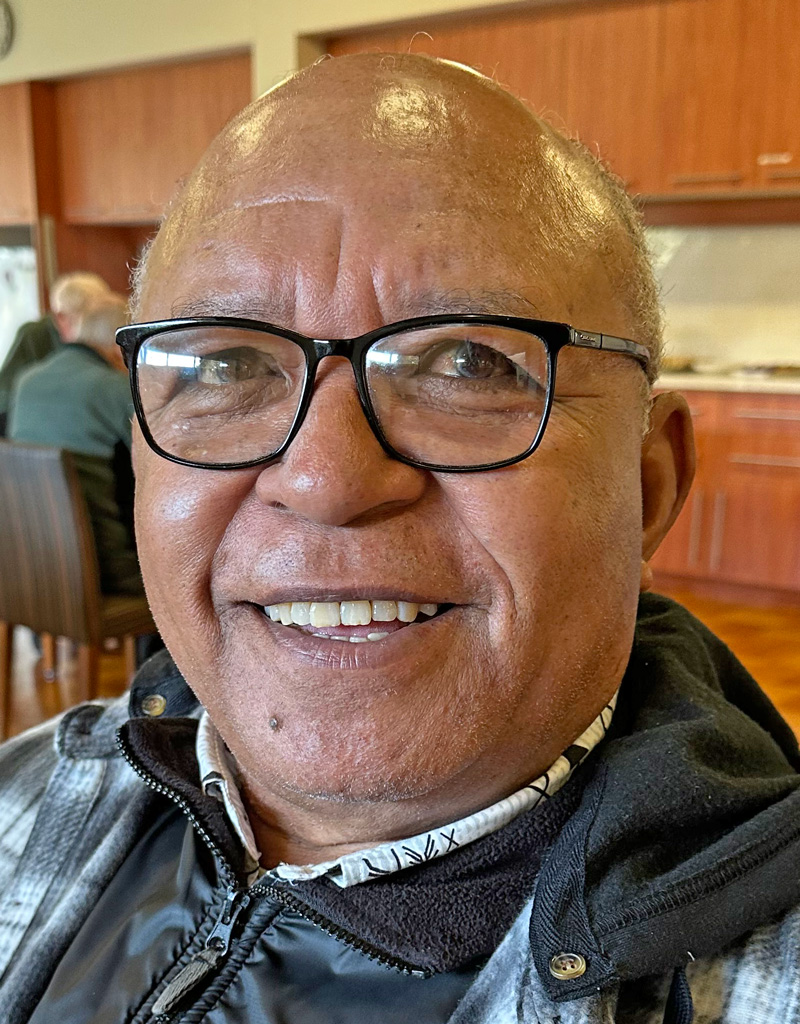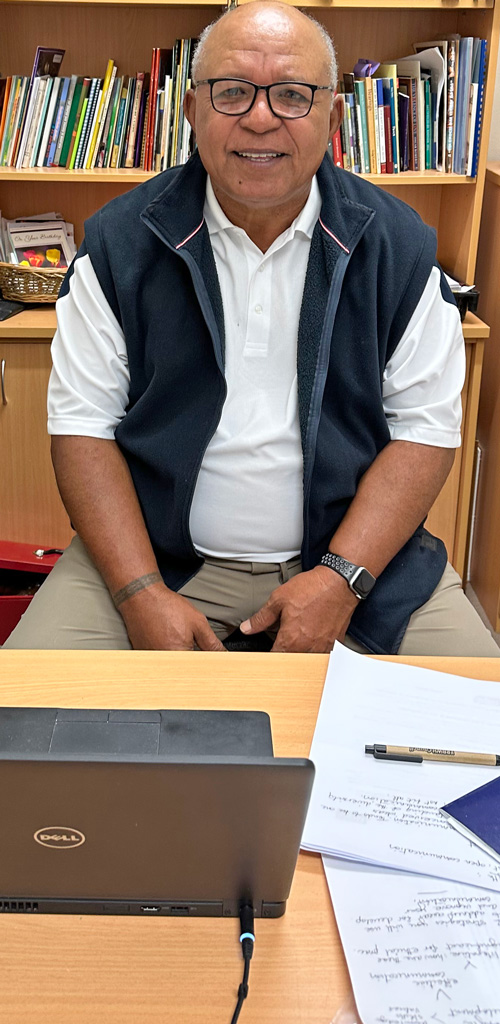 ---
Euroinfo
From Paris, this month's Euroinfo reports on happenings across the Marist European Province including World Youth Day, Laity gathering Englnd, Fr Kevin Duffy's reflection on 'Apostolate of the Pen' and a question, 'What defines us as Marists?' To download click here or go the Members' Page. [Sep 14]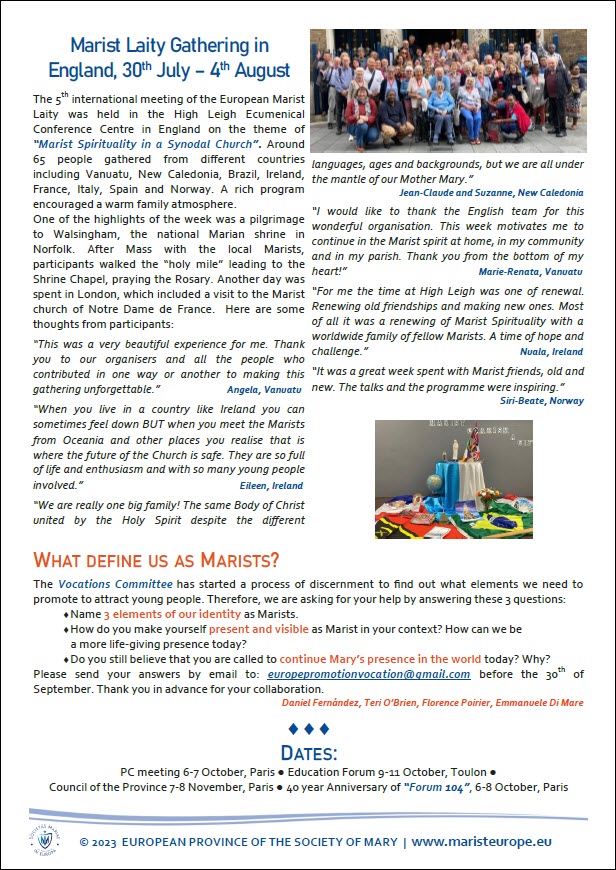 ---
Holy Name of Mary
On Sep 12, the Feast of the Holy Name of Mary, Marists across the world celebrate their patronal day. To assist with preparation and focus they can draw on a variety of resources on the website of Marist Founder, Ven Jean-Claude Colin.
One simple resource summarising key aspects of the Marist spirit is The Marist Way leaflet with its 'Twelves faces of the Marist spirit' . Inspired by Fr François Drouilly's 'Fifteen Days of Prayer with Jean-Claude Colin', the leaflet is available in a number of languages and now in large print (English only).
Click here for the Prayer to Our Lady of Pope Francis from Evangelii Gaudium. [Sep 12]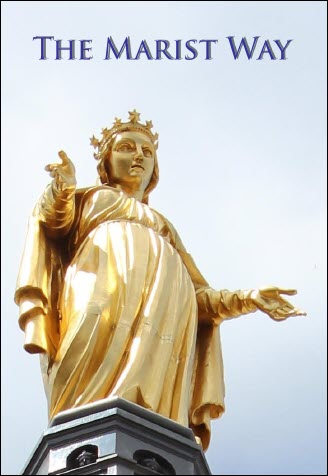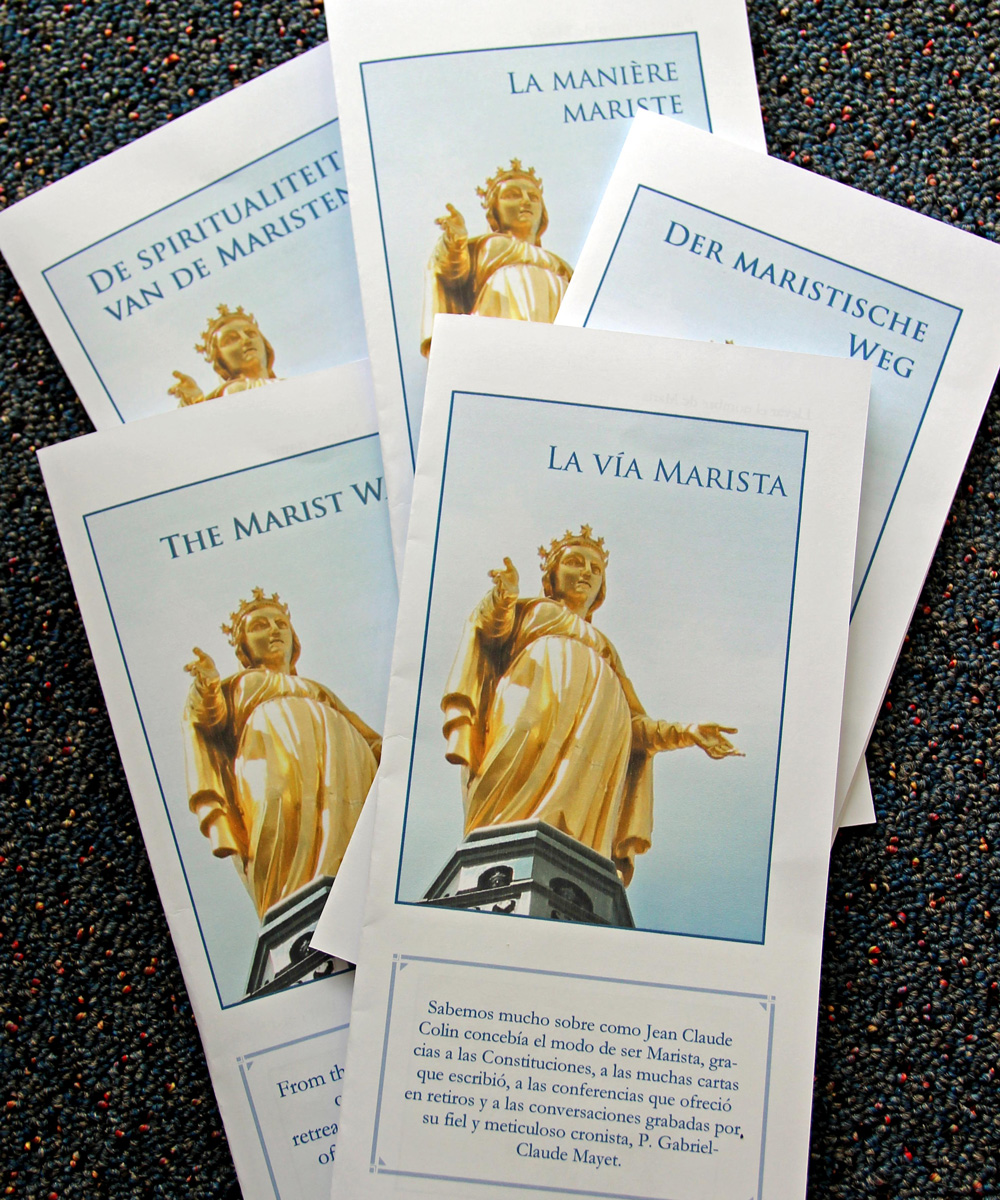 ---
Safeguarding Sunday
The Catholic Church in Australia marks Safeguarding Sunday each year on the second Sunday of September and at the conclusion of National Child Protection Week, acknowledging the immense damage caused by the sexual abuse of children and adults at risk, including by priests, religious and lay people within Catholic contexts.
For the Supporting Safe Commnuties prayer card, click here and for the Marist Fathers' Australia District safeguarding policy and information, click here [Sep 10]
---
Marist Sisters' 200 years
Sep 08 marks the bicentenary of the Marist Sisters' community establishment in 1823. Foundress, Jeanne-Marie Chavoin (later known as Mother St Joseph) and her companions moved to a modest residence in Cerdon, France.
The Eucharistic celebration in St John the Baptist church, Cerdon, was led by Mgr Pascal Roland, bishop of the diocese of Belley-Ars, and attended by many Marist Sisters, Cerdon townsfolk and visiting Australian Marists, Sr Kate McPhee SM and Fr Ray Chapman SM.
Congratulations, Sisters! [Sep 09]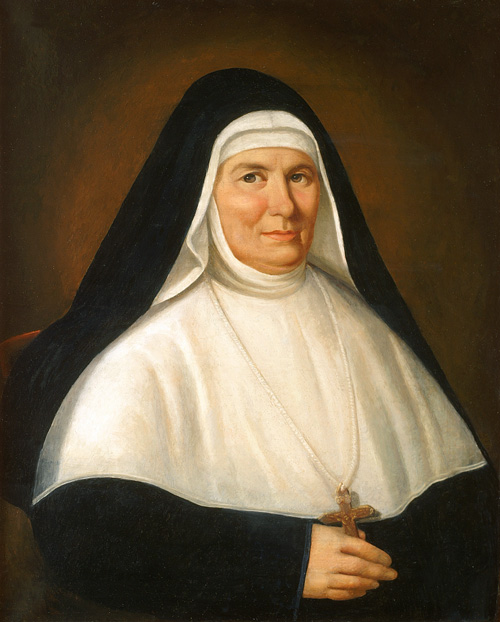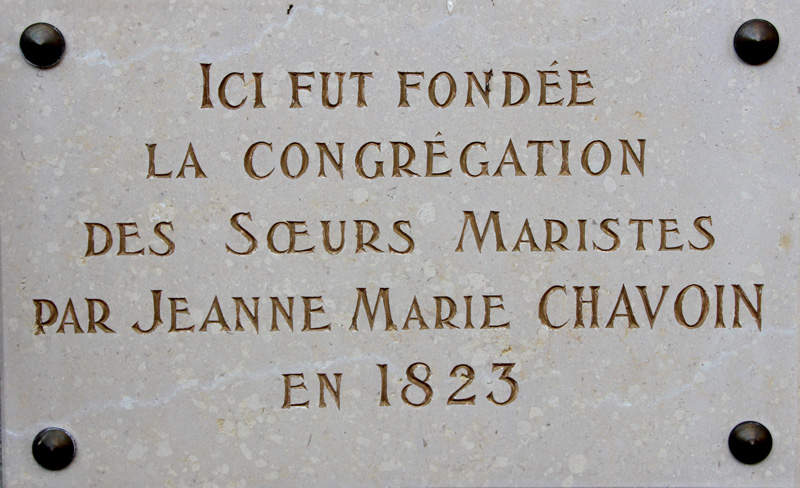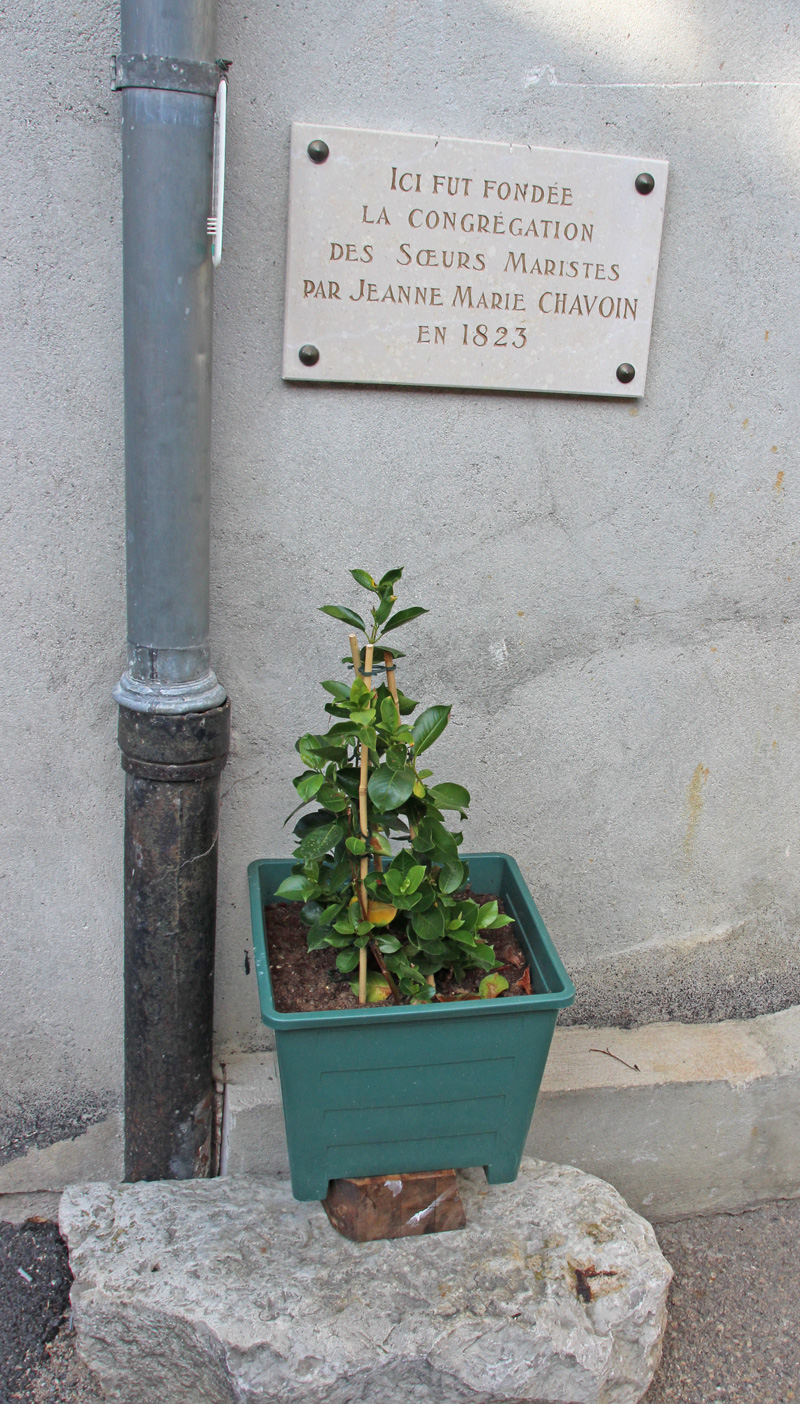 Above: Portrait of Mother St Joseph in the J-M Chavoin Centre, Belley. | Commemorative plaque on the site of the first Marist Sisters' residence, Cerdon. Below: Bishop Pascal Roland and concelebrants, including Fr Ray Chapman, second from right. | Sr Kate McPhee (far left) and Sisters in St John the Baptist's church.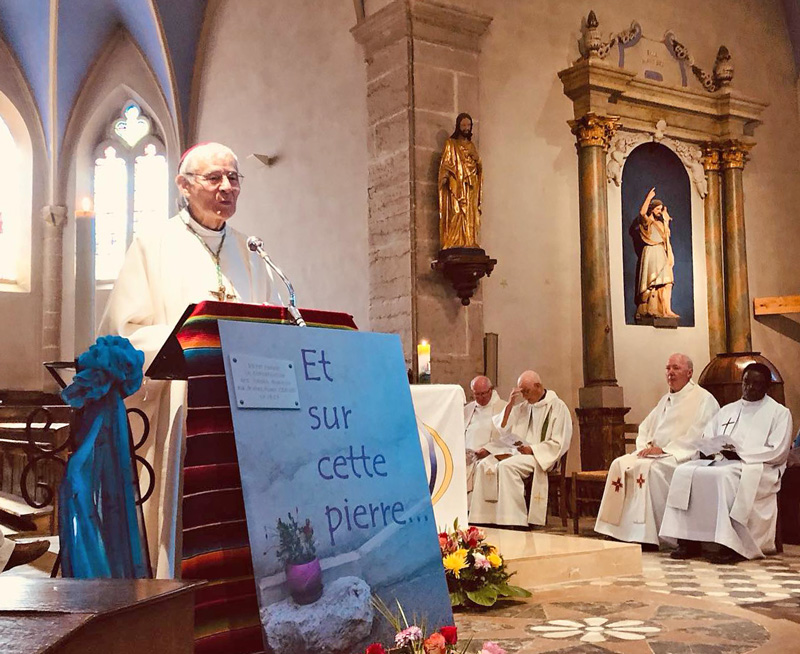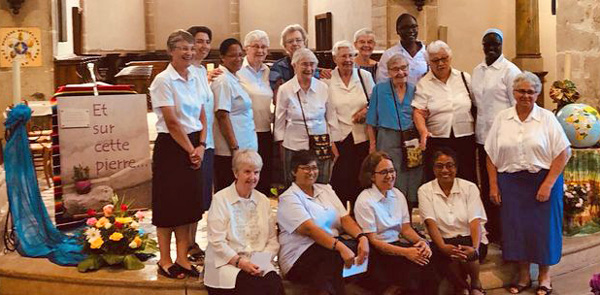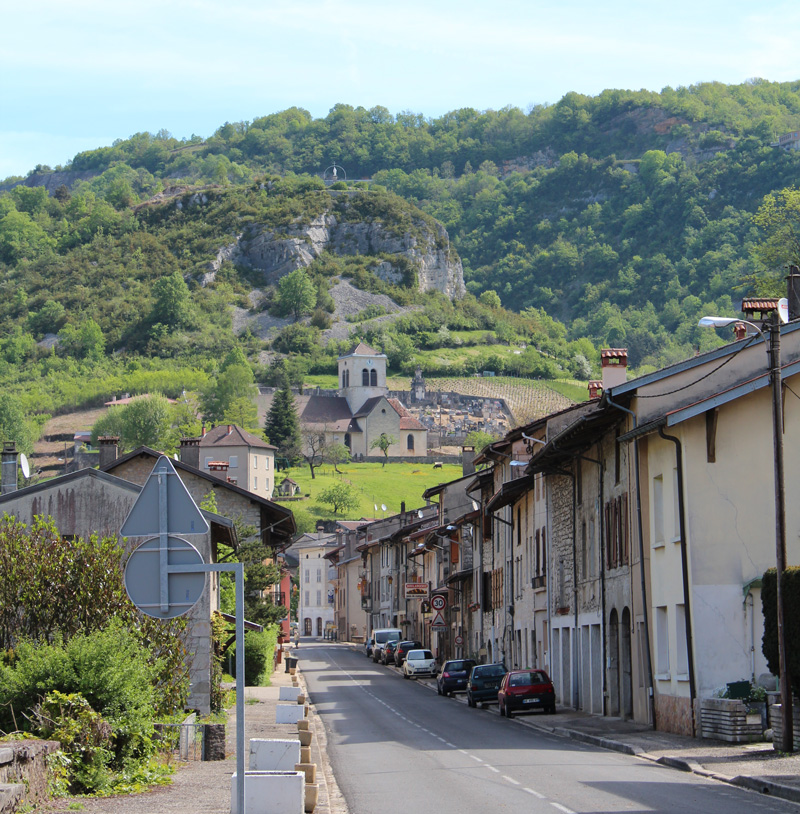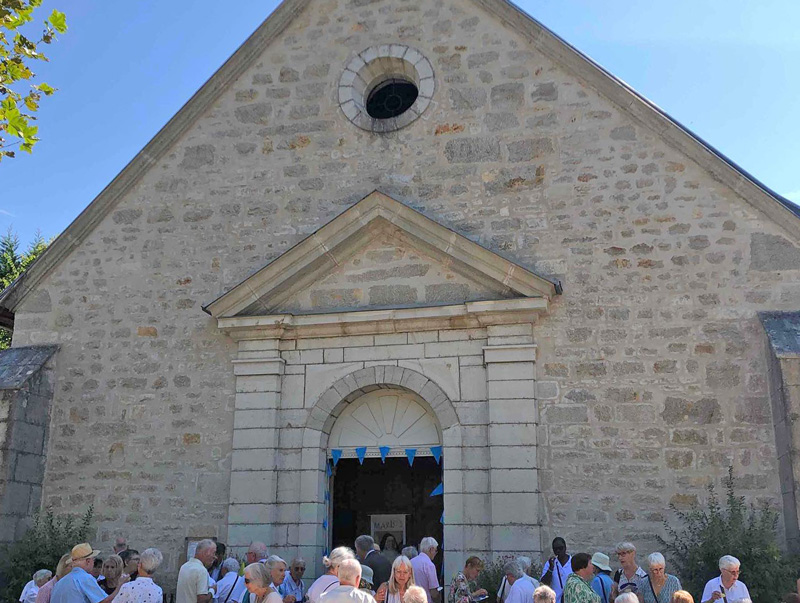 ---
SM Bulletin
From Rome, the latest SM Bulletin reports on the movements of General Administration members and on the recent Formators' workshop and ordination of Fr Christian Ngoura. To download click here or go to Members' Page. [Sep 09}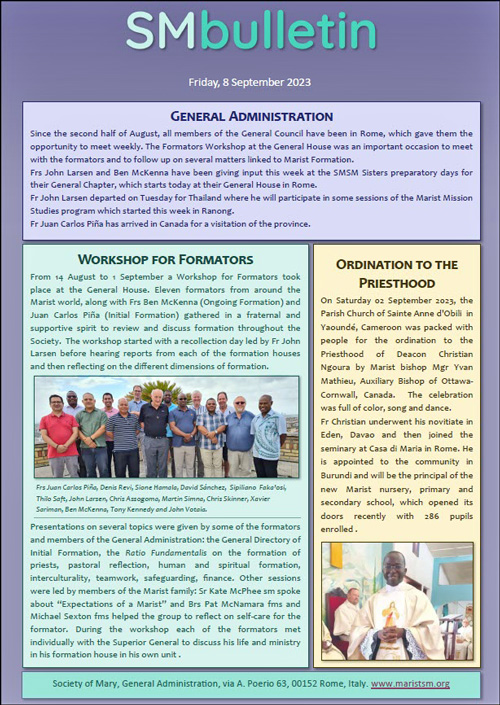 ---
Fr Christian SM
In a ceremony at St Anne's parish, Obili, Cameroon, on Sep 02, Christian Ngoura Celestin SM was ordained to the priesthooid by Marist Bishop Yvan Mathieu SM auxiliary in the archdiocese of Ottawa-Cornwall, Canada.
Fr Christian had recently completed studies in Rome, living in the Casa di Maria international theologate community led by Australian, Fr Tony Kennedy SM.
Congratulations and 'ad multos annos', Fr Christian. [Sep 07]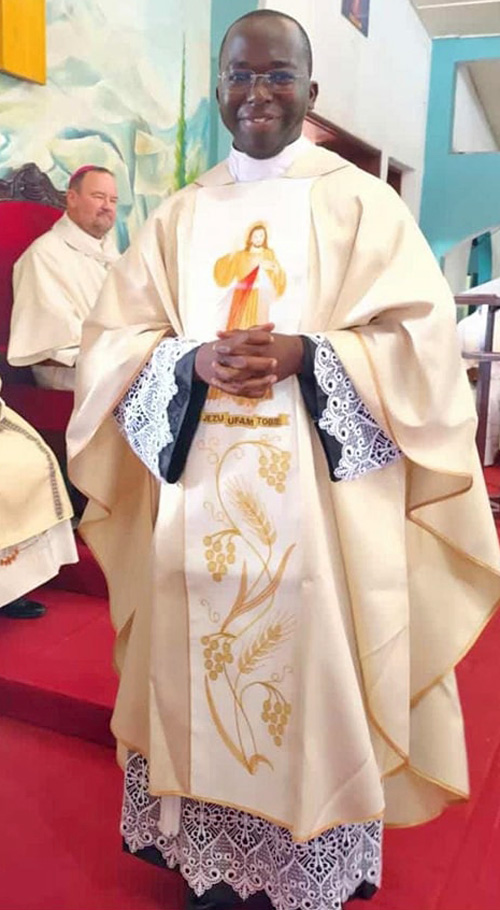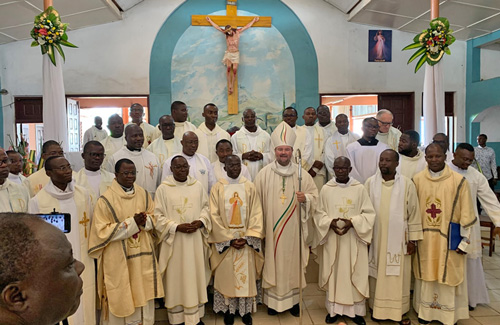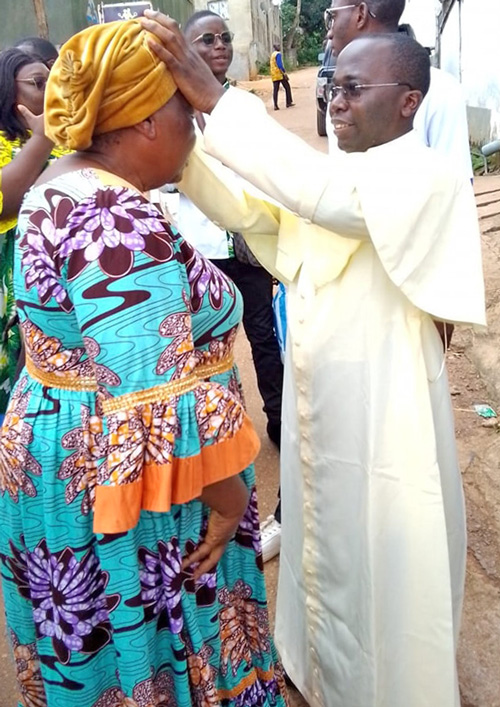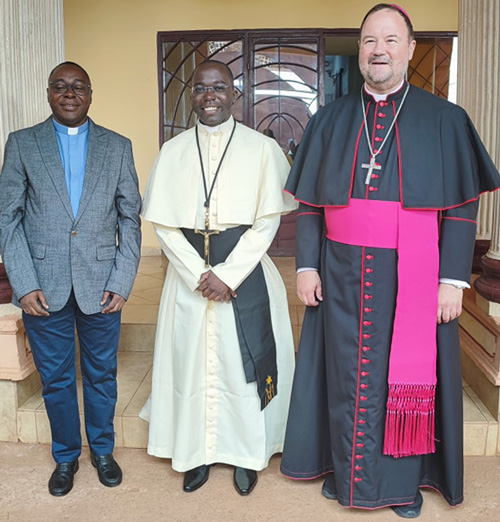 ---
Young Marists en route
Two Oceanian Marists visited Sydney recently en route to the Covid-delayed Marist Mission Studies program in Thailand. Frs George Baruka and Iosefo Amuri stayed briefly at Villa Maria monastery, Hunters Hill, before joining other young confreres from around the world in Bangkok and Ranong.
After the program Fr George will take up a position in the Marist Community, Hahela, Bougainville, while Fr Isefo will join the community of Toluca, Mexico.
They are pictured below at Montbel, Hunters Hill | In an opening MMS session | With Superior General, Fr John Larsen, and course presenters. [Sep 07]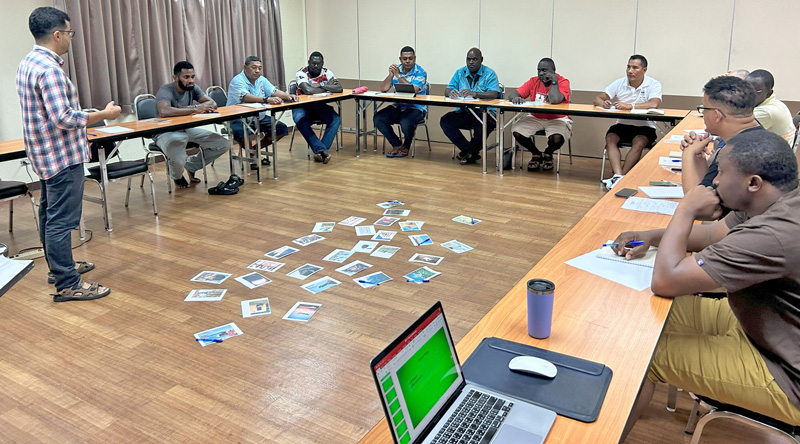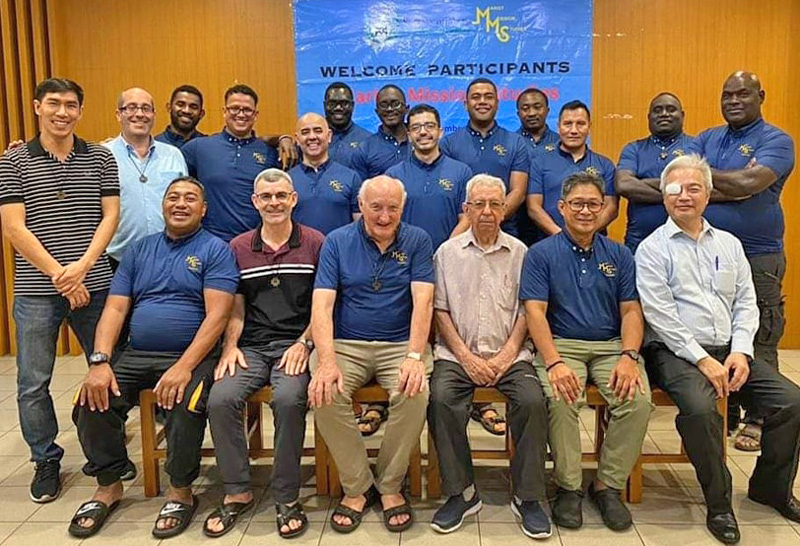 ---
Fr Lauro at Marayong
Brazilian Marist, Fr Lauro Da Silva (see August News) describes his recent Australian experience: 'Arrived a month here in Australia to help out at a Marist parish in the Sydney's outer-west metropolitan area. A magnificent experience. The parish is essentially made up of immigrants, with very few Australians. Immigrants from India, Philippines, Siri Lanka, etc. I found two Peruvian families of Latinos. This is an "Ad Gentes" mission of the Marist Fathers like our mission in Thailand and the one we are opening this year in Turkey. Thank you Australia! Thank you to everyone who welcomed me and helped me in this short but intense time.'
Fr Lauro is pictured below at Marayong with members of its largely migrant congregation. He has now left Australia for Thailand where he joins in a program for young Marists in Bangkok and Ranong. [Sep 06]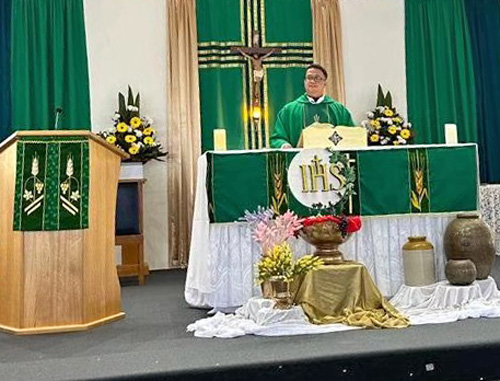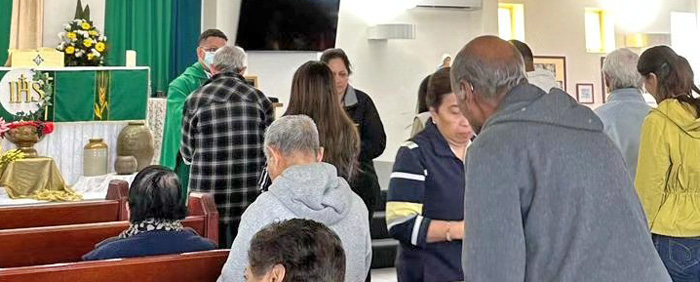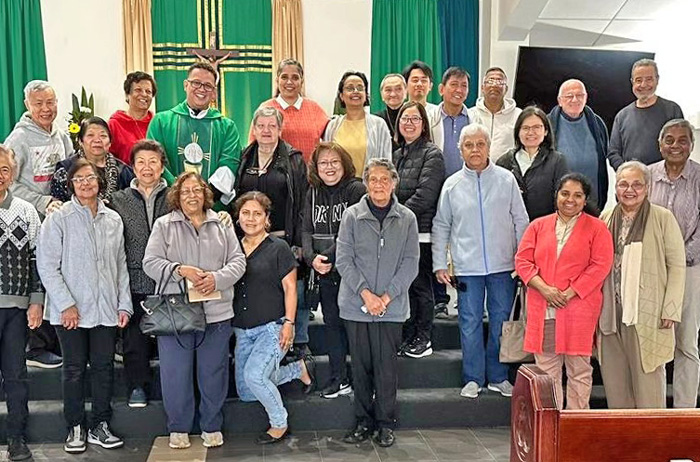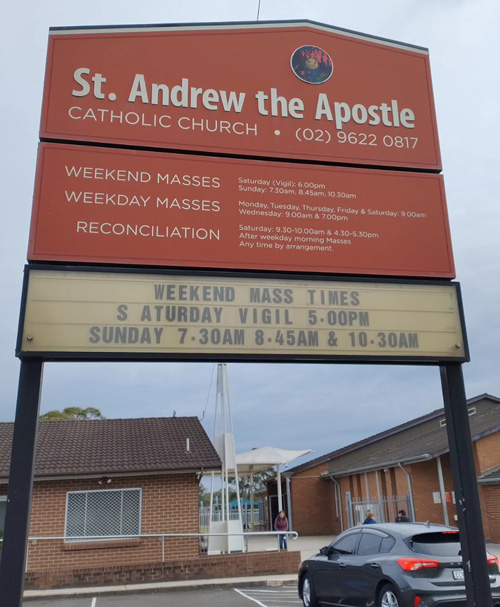 ---
Superior-General's Reflection
In his September reflection, Fr John Larsen explores the place of formation, and forming of formators, for the future of the Society of Mary. To download click here or go to Superior-General's page. [Sep 03]