---
For news of previous years, go to NEWS menu, above
---
---
SM Bulletin
From Rome, this week's SM Bulletin reports on the visit to the General House by vision-impaired group, 'Voir Ensemble', publications in Ireland and celebrations at Franco-Inglés college, Mexico.
To download click here or go to Members' Page. [Feb 26]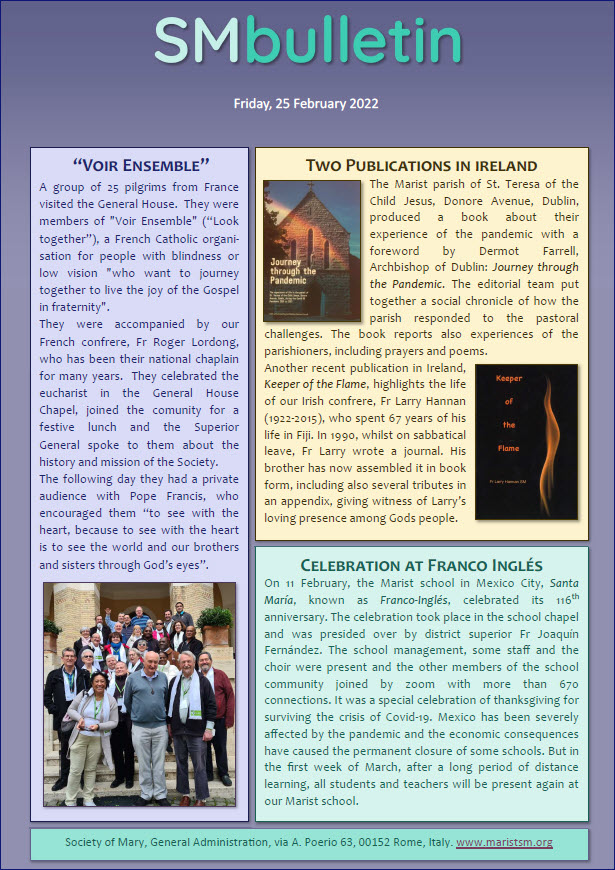 ---
Provincial Circular
First edition for 2022 is available at Members' Page. [Feb 26]

---
Br Charlie cycling for children
Once again, veteran cyclist, Br Charlie Randle SM, has taken to the saddle to raise funds for Marist Mission Centre projects benefiting children in Asia-Pacific regions. Recovering from recent knee surgery, Br Charlie, 81, pictured below on the Bulimba Creek cycleway, Brisbane, is on the home run to complete the 500 km ride, an annual commitment to MMC and its projects.
For more on 'Cycling for children' or to donate, click here. [Feb 26]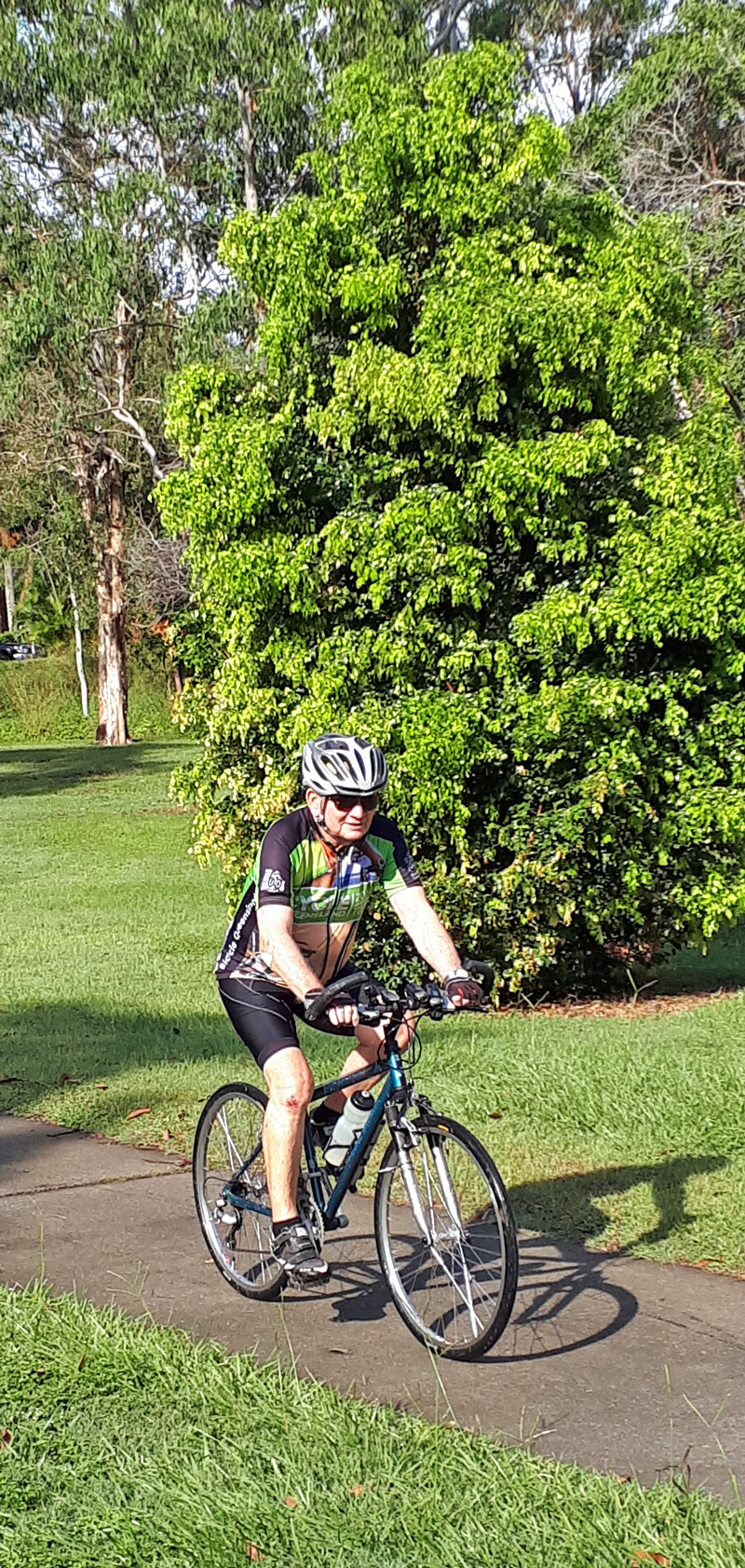 ---
Fr Kevin Head at St Patrick's
Following a term as editor of New Zealand's Marist Messenger, Fr Kevin Head SM, has accepted a post at Sydney's city-centre shrine of St Patrick's where he will work during the sabbatical period of Fr Michael Whelan. Fr Kevin has recently retired from a position on the Colin Cause Network, having promoted the story of Marist Founder, Ven Jean-Claude Colin, throughout the NZ Marist province and in the pages of Marist Messenger.
His recent article, No to human trafficking, is featured in this week's JPIC Blog: click here.
Welcome to Sydney, Fr Kev! [Feb 26]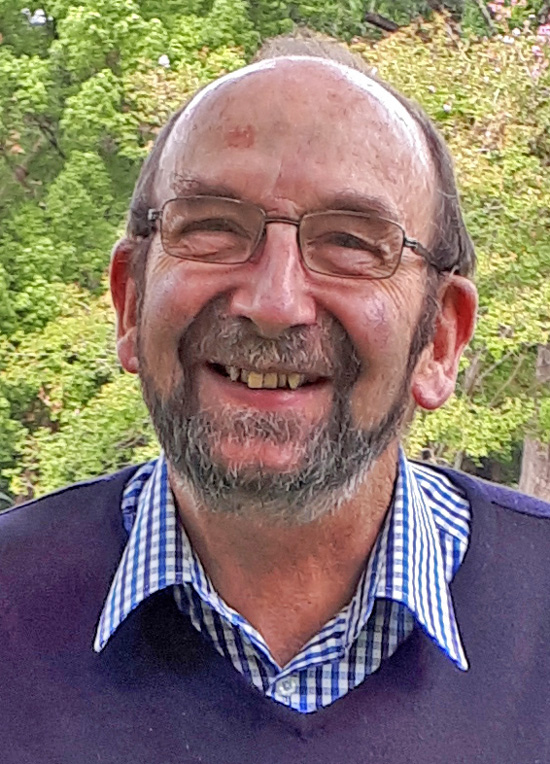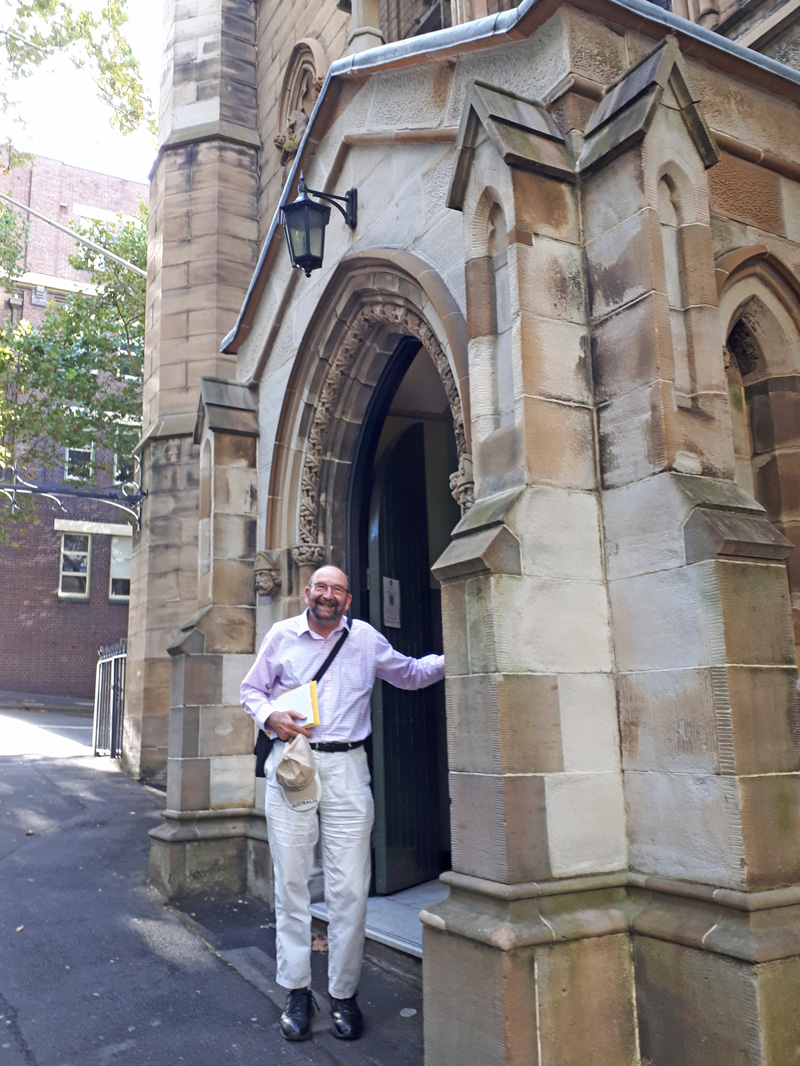 ---
SM Bulletin
This week's SM Bulletin reports on the gathering of Marist General Councils in Rome recently, including a farewell to the Marist Sisters whose leadership team is likely to change before long. The bulletin also mentions the appointment of Peruvian Marist, Fr Miguel Angel Contreras, as Episcopal Vicar for Consecrated Life in the diocese of Callao and the publication of Fr Kevin Duffy's book, "Christian Solar Symbolism and Jesus the Sun of Justice'.
For SM Bulletin click here or go to Members' Page. [Feb 19]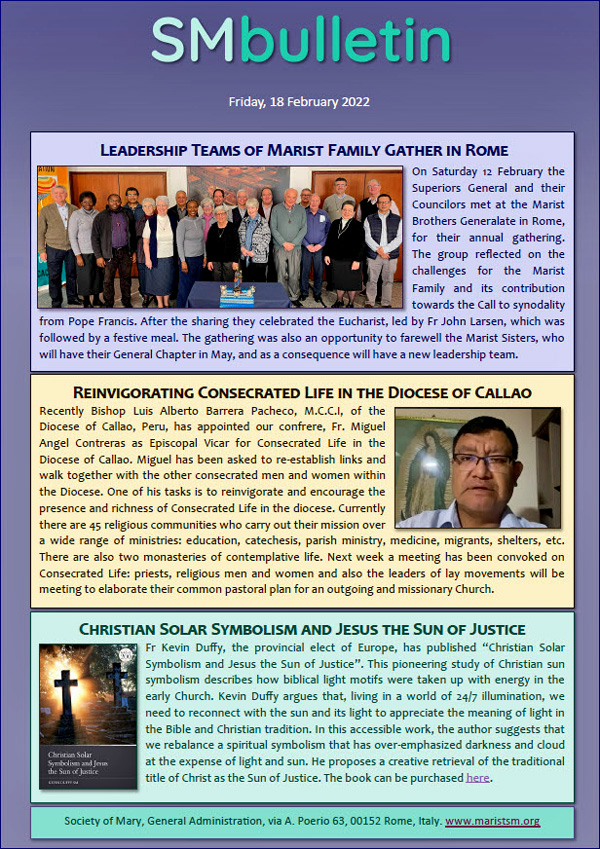 ---
Marist leaders meet
From Rome, Fr Ben McKenna SM reports on the recent meeting of General Councils of the four professed branches of the Marist Family: 'On Feb 12 the superiors-general and their councillors gathered at the Marist Brothers generalate for their annual sharing. This year we focussed on the Marist Family's contribution towards the Call to Synodality.
'After the sharing we celebrated the Eucharist, led by Fr John Larsen, then were feasted a fine meal by the Brothers. We also farewelled the Marist Sisters, who will have their General Chapter in May, and expect, as a consequence to have a new leadership team.' [Feb 19]

Above: Scenes from the gathering of General Councils. Below: Marist superiors-general with the Marist Sisters' team, from left: Br Ernesto Sanchez FMS, Sr Georgeanne Donovan SMSM, Srs Sylvette Mané SM, Grace Ellul SM (superior-general), Vivienne Goldstein SM and Anne McCabe SM, Fr John Larsen SM..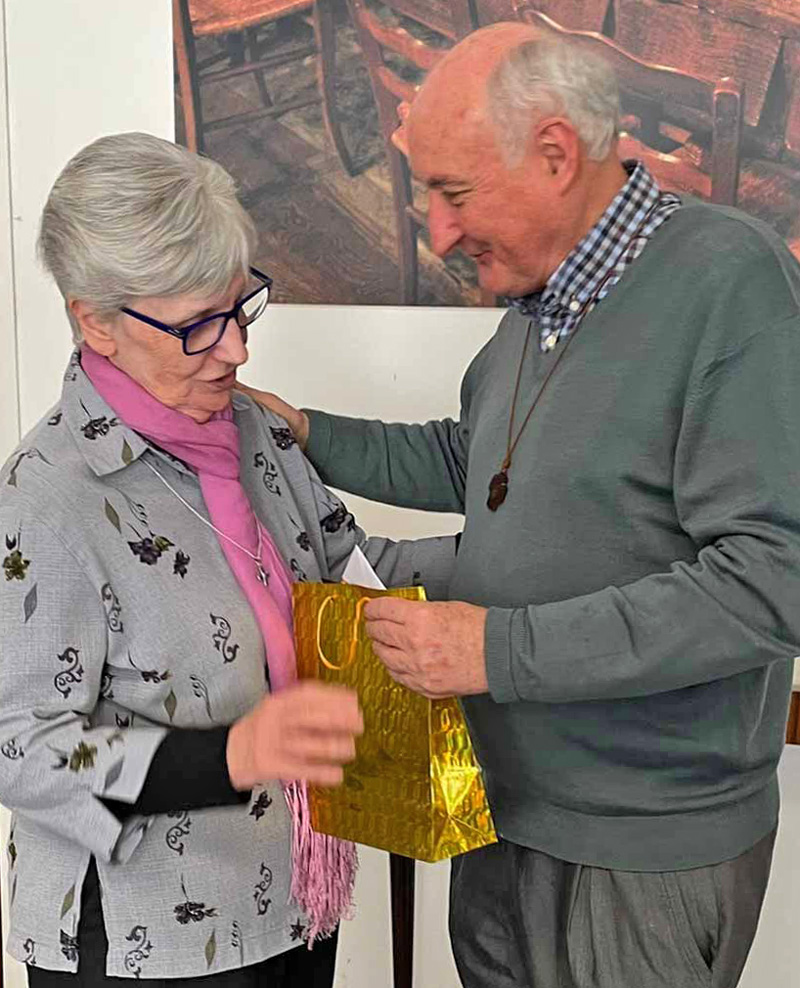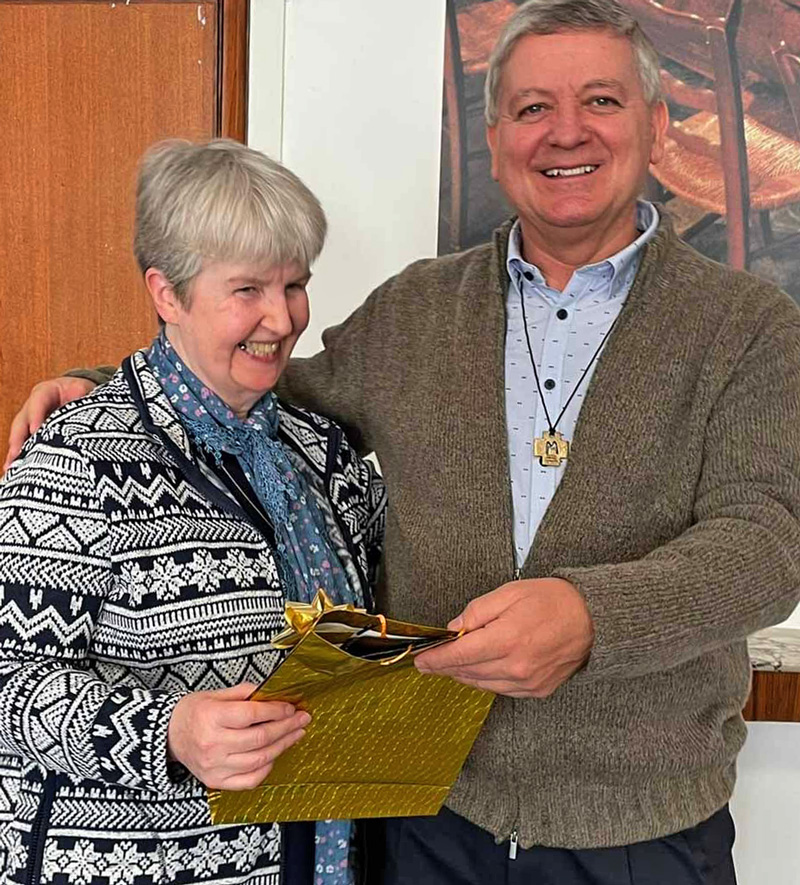 ---
Euroinfo
The February issue of Euroinfo revolves around the theme of facing new challenges in difficult times. For Euroinfo click here go to Members' Page. [Feb 16]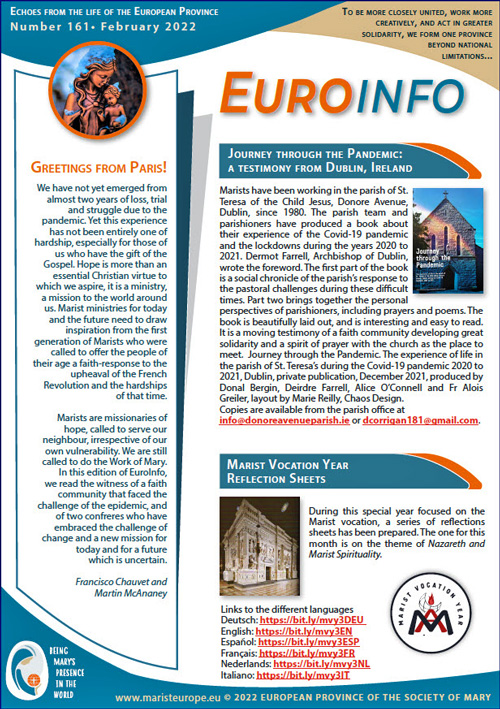 ---
SM Bulletin
This week's SM Bulletin from Rome features recent activities of the General Administration team including evaluation and team building in historic Orvieto and a special course conducted there by missiologist, Fr Danny Huang SJ, on the future of Marist mission worldwide. The team also participated in the recent Laudato Si seminar (see below). Other news includes the re-appointment of Fr John Harhager SM as General Bursar of the Society of Mary.
For SM Bulletin, click here. [Feb 12]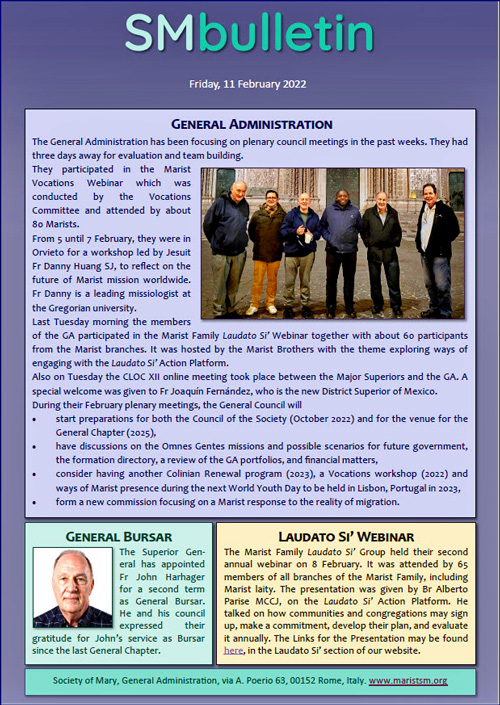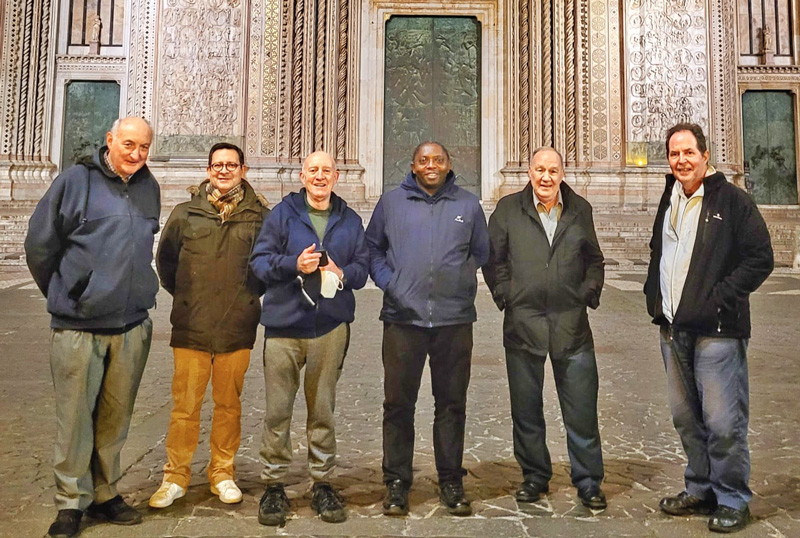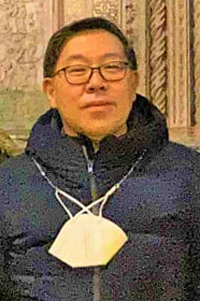 ---
Laudato Si seminar for global Marists
Several Australian Marists were amongst those participating in an online seminar on Feb 08 which offered practical strategies for Marist leaders and others involved in promoting the goals of Laudato Si.
Over sixty members of the various branches assembled by Zoom to hear Br Alberto Parise MCCJ (pictured below) present a practical planning program for the implementation of Laudato Si's goals. Translations in English, Spanish and French with language-specific breakout groups enabled active participation of the global group.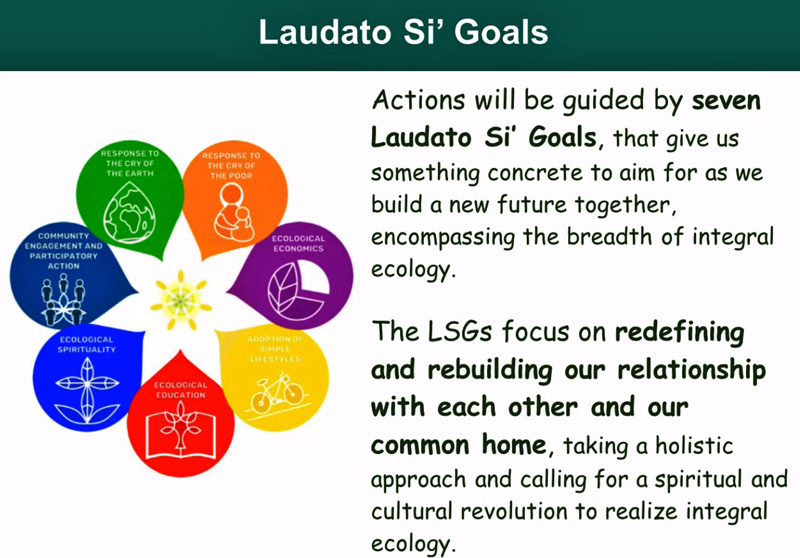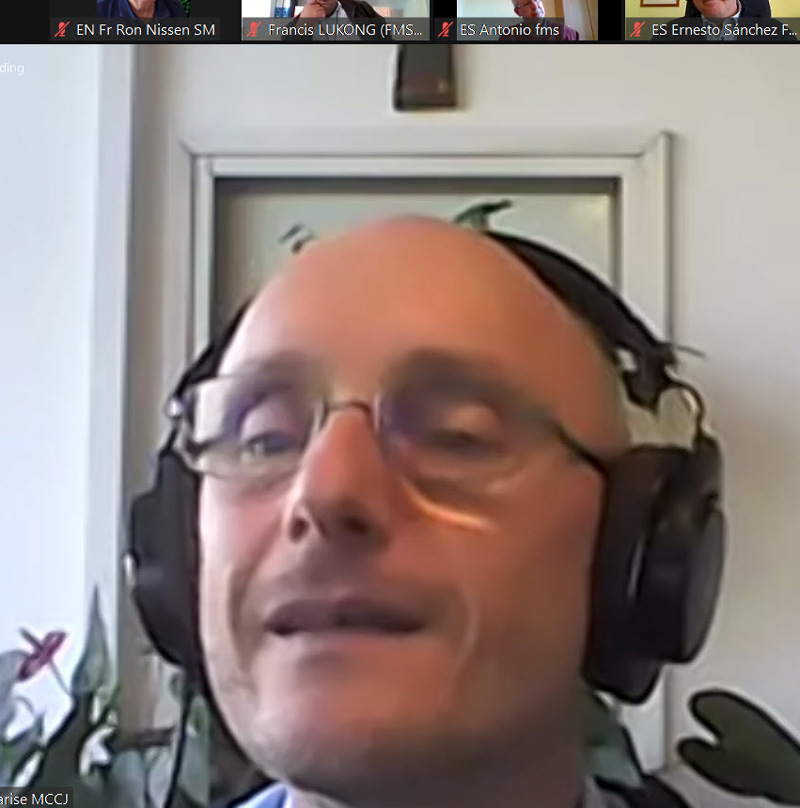 Above: The Zoom session, hosted by the Marist Brothers, attracted participants from most continents. Below: The General Councils of all Marist professed branches were represented in the seminar including Br Ernesto Sanchez FMS, Fr John Larsen SM and Sr Grace Ellul SM (see breakout group).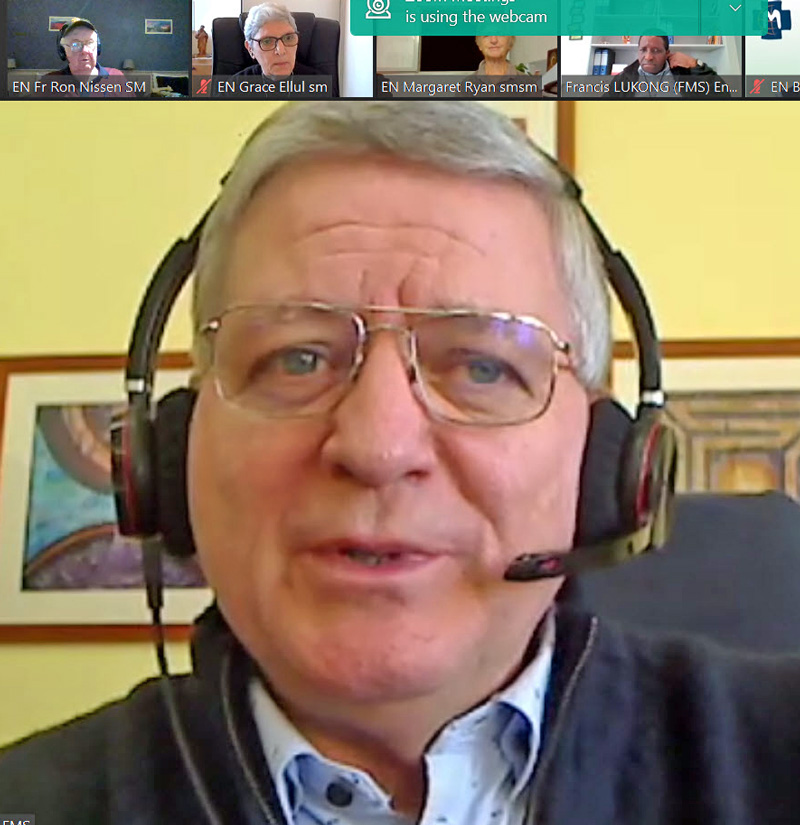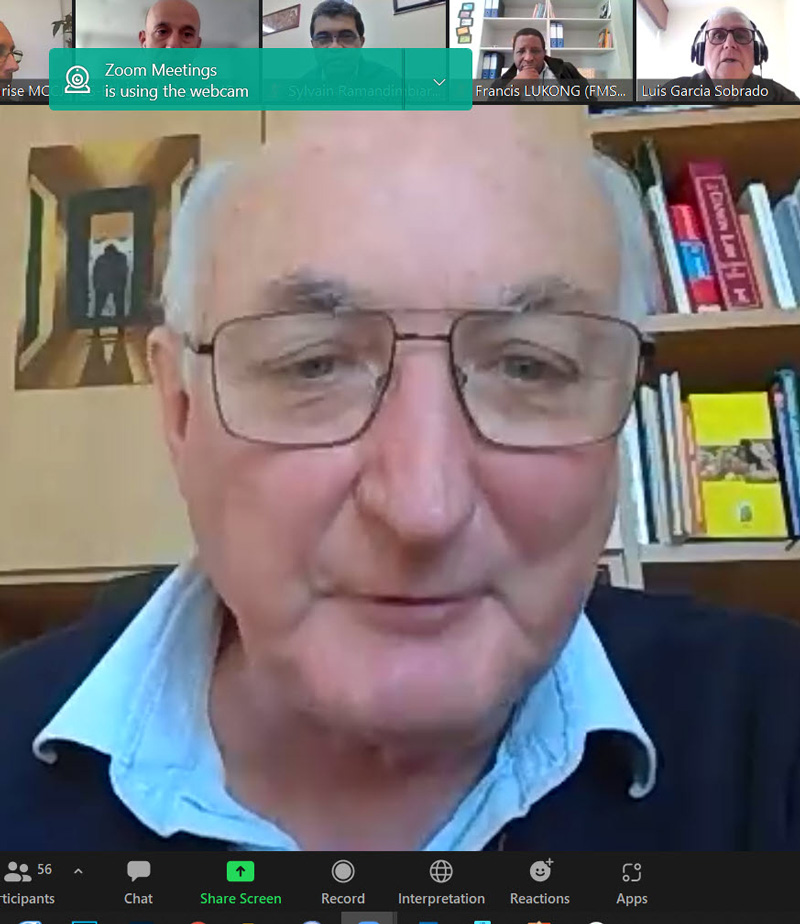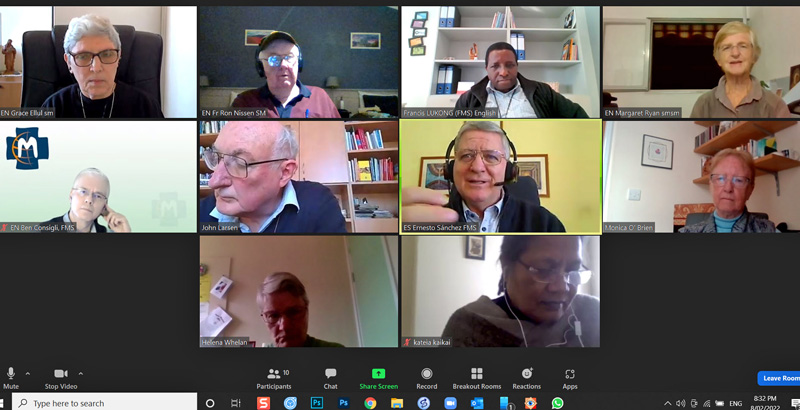 ---
Sister Clare's 75th
Congratulations to Sr Clare Francis SM on the seventy-fifth anniversary of her religious profession as a Marist Sister! Sr Clare (99) is a much-loved resident of Southern Cross Care, Marsfield, NSW, and companion to several Marist priests also at Marsfield.
Pictured below: Sr Clare... with her 99th birthday cake in Aug 2021 | celebrating 70 years as a Marist, Woolwich, 2017 | ... and with Superior-General, Sr Grace Ellul, 2017.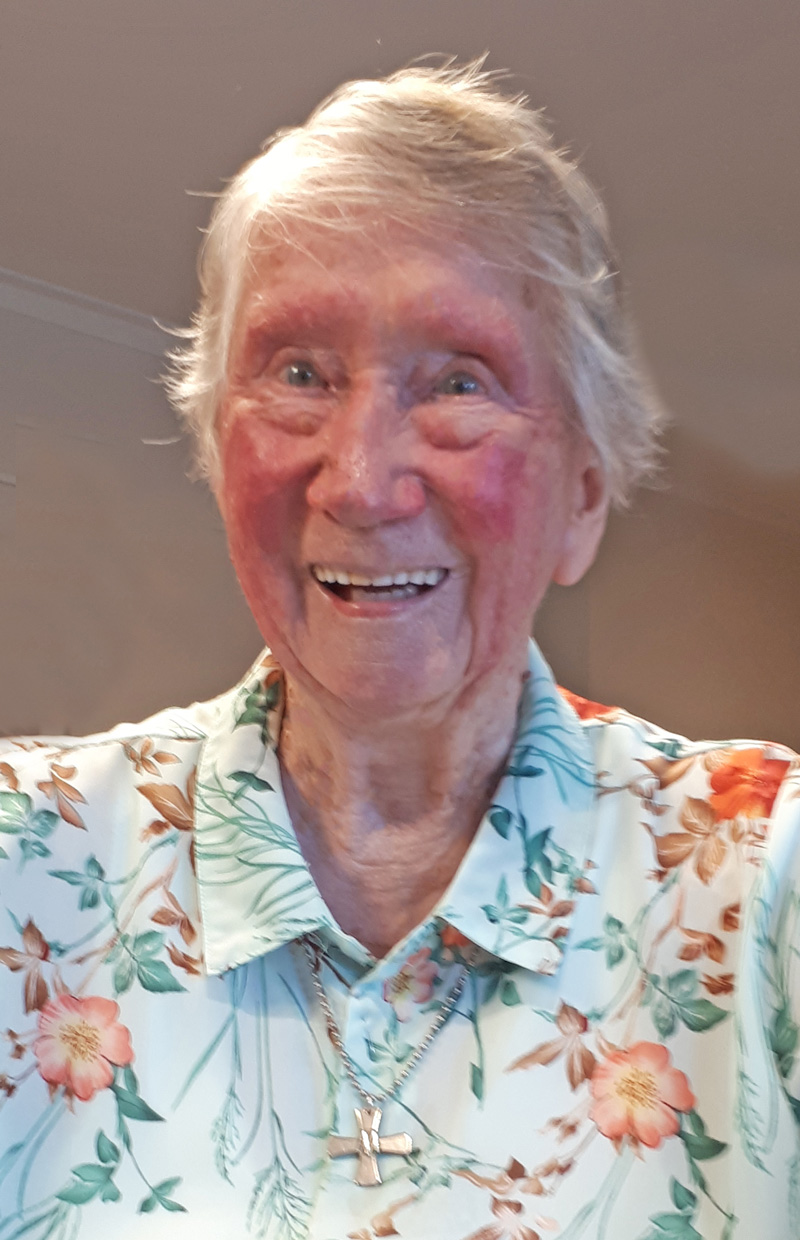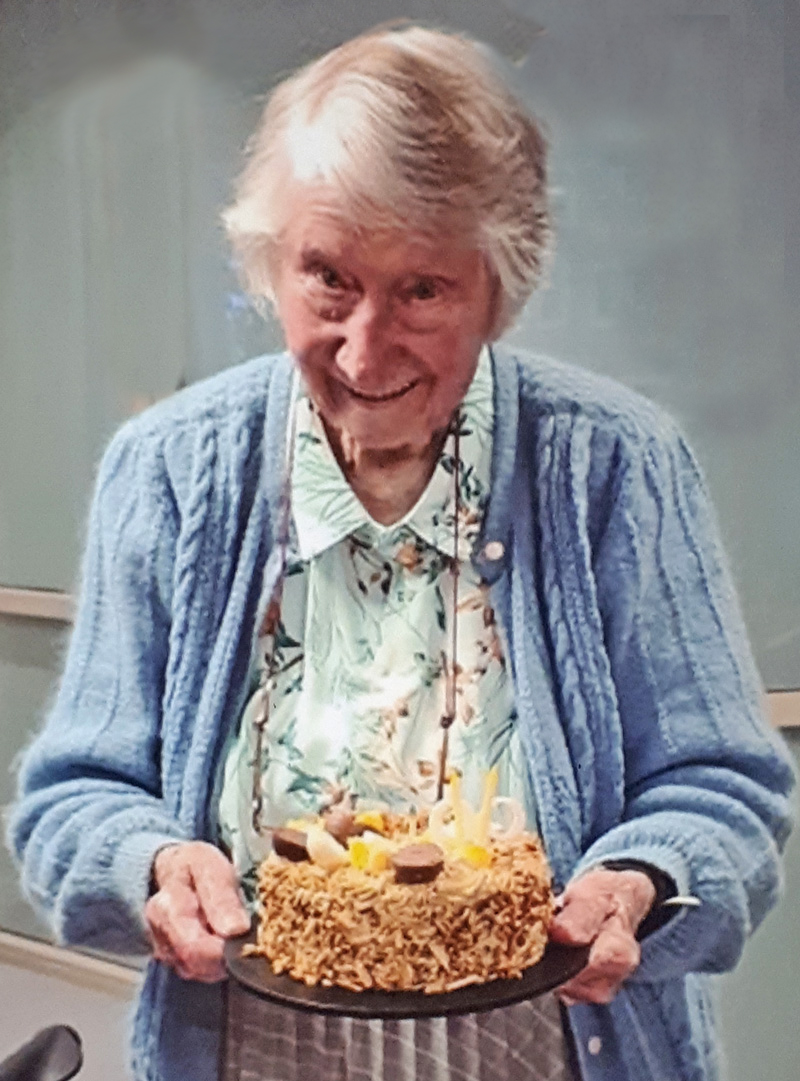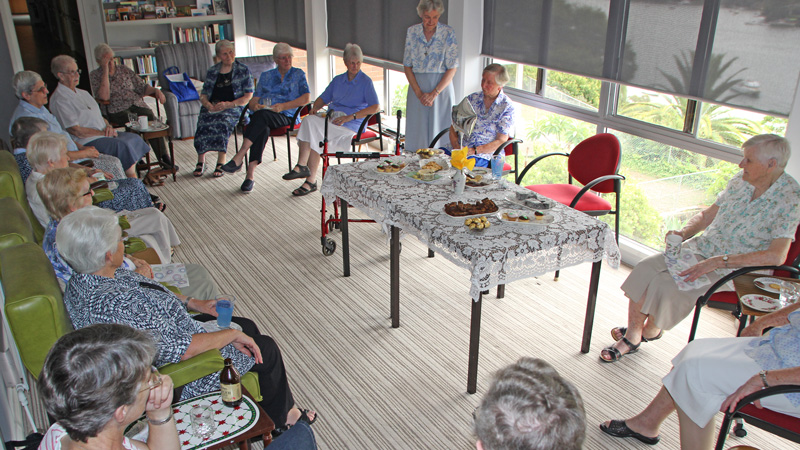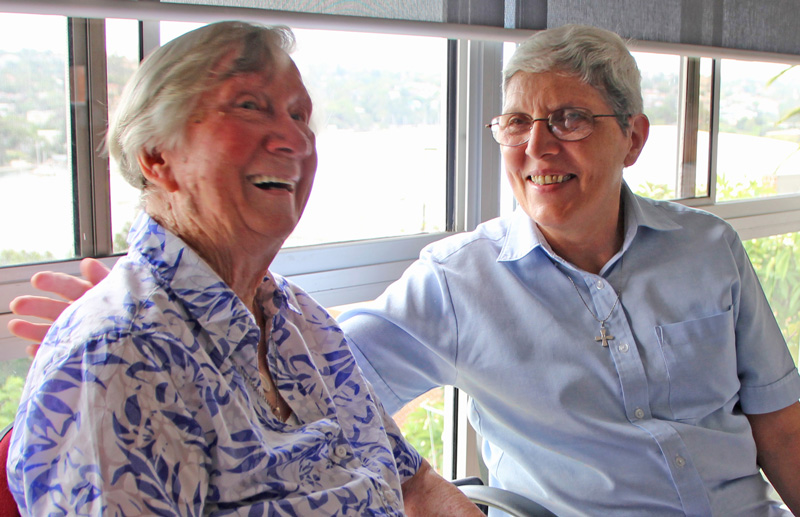 ---
Superior-General's reflection
In his February message, Fr John Larsen reflects on Marist religious life, exemplified by the late Fr Jim Esler and by the Brothers of the Society of Mary. For the reflection click here or go to Superior-General's Page. [Feb 04]
---
Fr Hoppy Bolivia bound
After a two-month golden jubilee visit to Australia, Fr John ('Hoppy') Hopkinson SM left Sydney on Feb 03 returning to the Misioneros Maristas community, Tarija, Bolivia.
Ordained in 1971, Fr Hoppy participated in jubilarians' celebrations in December and visited family, friends and benefactors in Brisbane and Sydney. On his return he will continue to serve as a key resource for the 'CEBs' (Basic Ecclesial Communities) not only in Bolivia but throughout Central America. Feliz viaje, Padre Juan! [Feb 04]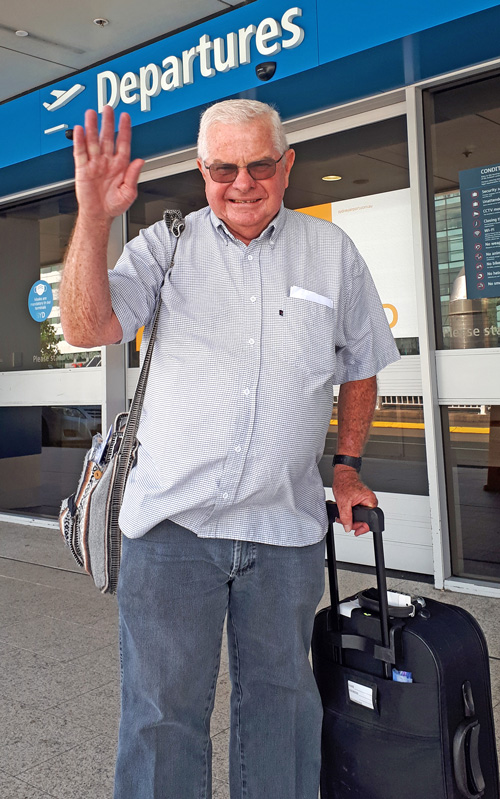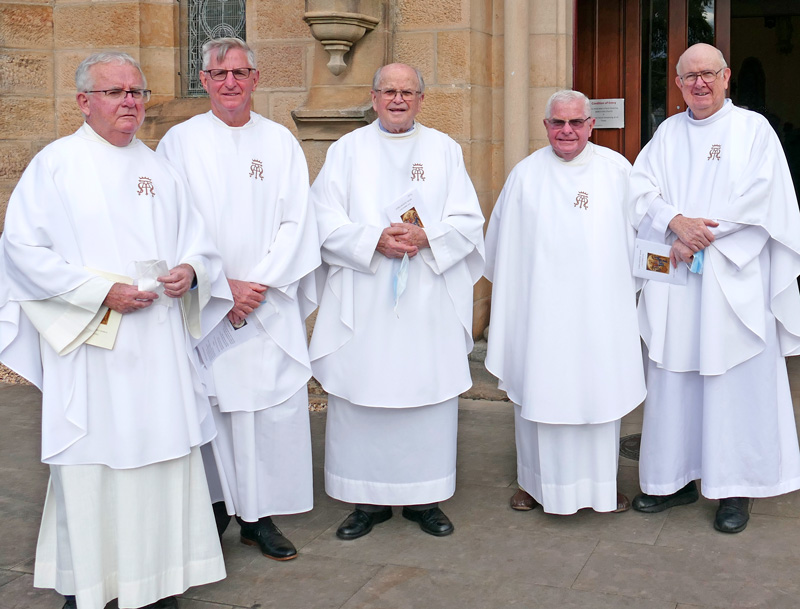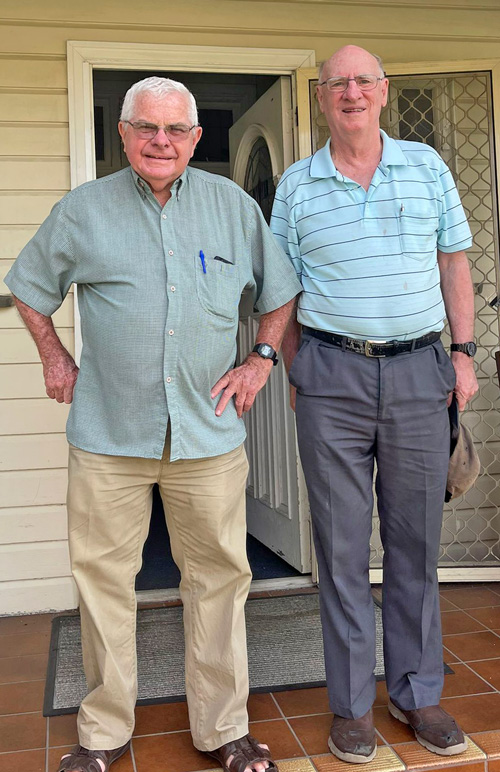 Above: Fr Hoppy leaving Sydney for Bolivia on Feb 03. | ... with fellow jubiliarians and provincial, Holy Name of Mary church, Hunters Hill. | ... with Fr Gerard Hall at 'House of Welcome', Paddington, Qld. Below: Gathering of Basic Ecclesial Community leaders of Tarija Diocese, Bolivia. | Fr Hoppy at Villa Maria, Sydney, in traditional fiesta shirt and band.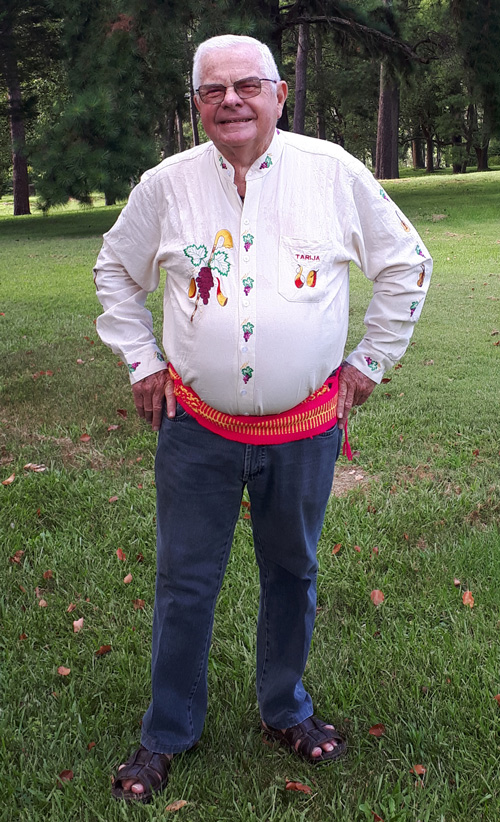 ---
Oceania Newsletter
The January issue of the Oceania Marist Province newsletter features the involvement of Marists in Tonga and Fiji in the aftermath of the volcanic eruption in Tonga. For the Newsletter, click here or go to Members' Page. [Feb 02]