---
Click here for News 2008 to 2017 | Click here for News 2018 then go to News tab above
---
---
Paddington update
From the 'House of Welcome', Paddington, Qld, Fr Gerard Hall reports: 'We have the new Oceanian confrere with us studying at ACU, Fr Dylan Hatobu SM, (like Fr Chris a Bougainvillean). Also Fr Justin Ratsi SM (Oceania Marist province councillor) is visiting, along with Dominic Gibson (Kyogle/Inverell). Dominic is staying with us for the first school term teaching at St Benedict's Mango Hill, and arranging family accommodation soon for when his wife, Jane, comes to Brisbane. Two of their sons currently board at Marist College, Ashgrove.
'Currently we have some Brazilians students in our second house with Paulo whom many know. Greetings for the new university academic year about to begin.' [Feb 25]

Above, from left: Back row, Dominic Gibson, Fr Gerry Hall, Fr Dylan Hatobu, front: Fr Justin Ratsi, Fr Chris Ketsore, Paulo Rejende.
---



For the Monday JPIC Blog from Rome, click here or check our JPIC page.

'Beekeeping and our Common Home' [Feb 25]
---
Fr Aliki's ukuleles
Assistant pastor, Fr Aliki Langi SM, has uncovered new talent in Holy Name of Mary parish, Hunters Hill-Woolwich: the ukulele group.
Thursday evening practice sessions (pictured below) prepare an enthusiastic group of parishioners of all ages for musical events in the life of the parish.
Tongan-born, Fr Aliki, will soon be hosting the ukulele group from his previous parish appointment of Star of the Sea, Gladstone, Qld. Watch this space. [Feb 21]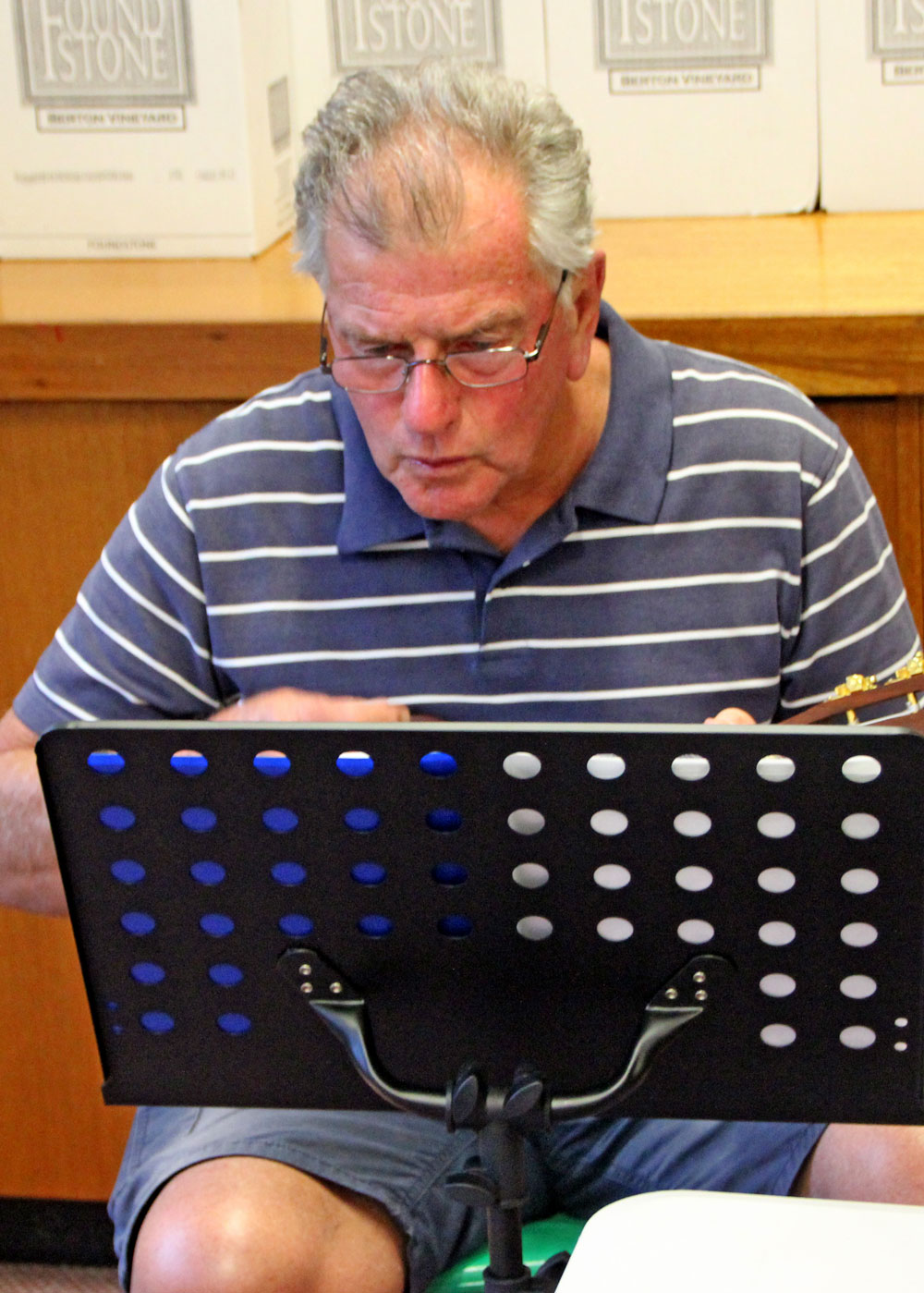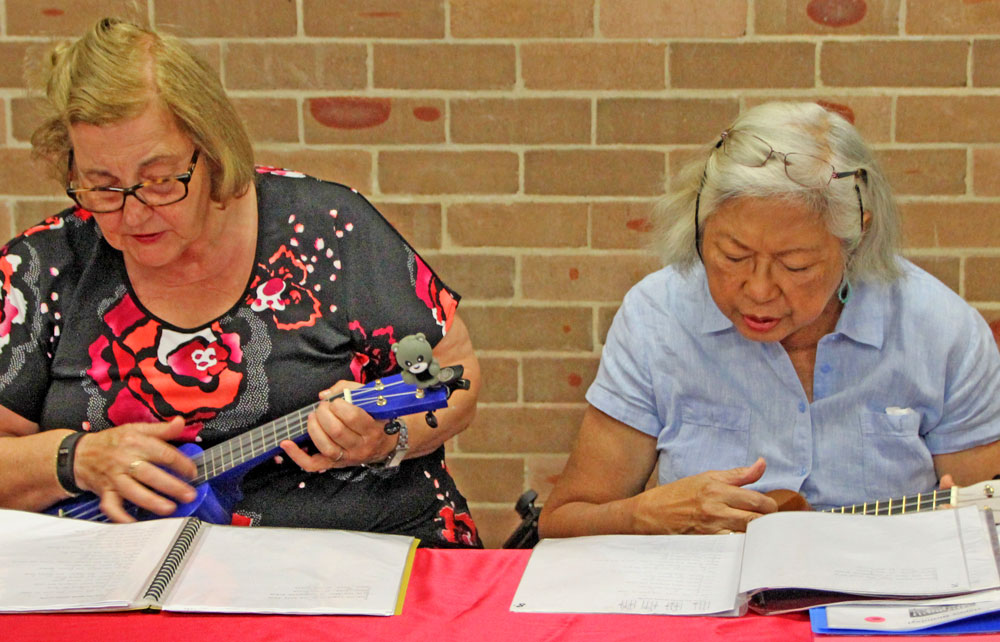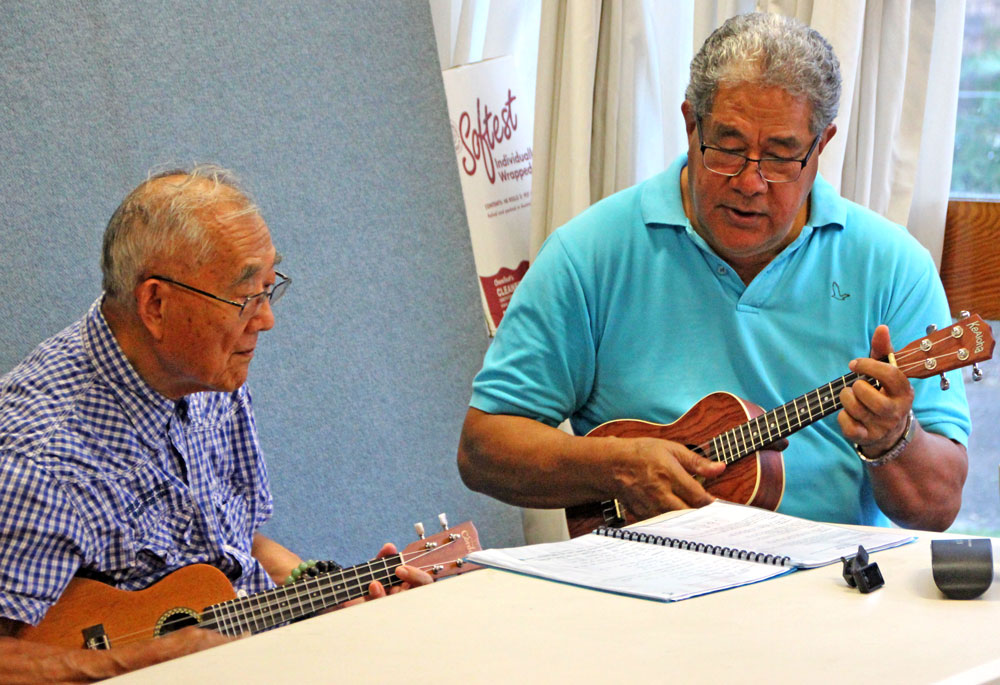 ---
'The Source'
From Casa di Maria, the Marist International Theologate, Rome, comes their newsletter, 'La Sorgente' ('The Source').
Twenty-four colourful and informative pages reflect the diverse make-up of the Casa di Maria community, with articles from students in various languages on aspects of their life, studies and excursions.
'La Sorgente' includes a piece from Australian Marist, Fr Tony Kennedy, who leads the theologate community. A back-page image gives a clue to his origins and a key source of community vitality: Vegemite.
To download 'La Sorgente', click on pages: pp 0-11 | pp 12-17 | pp 18-23 [Feb 20]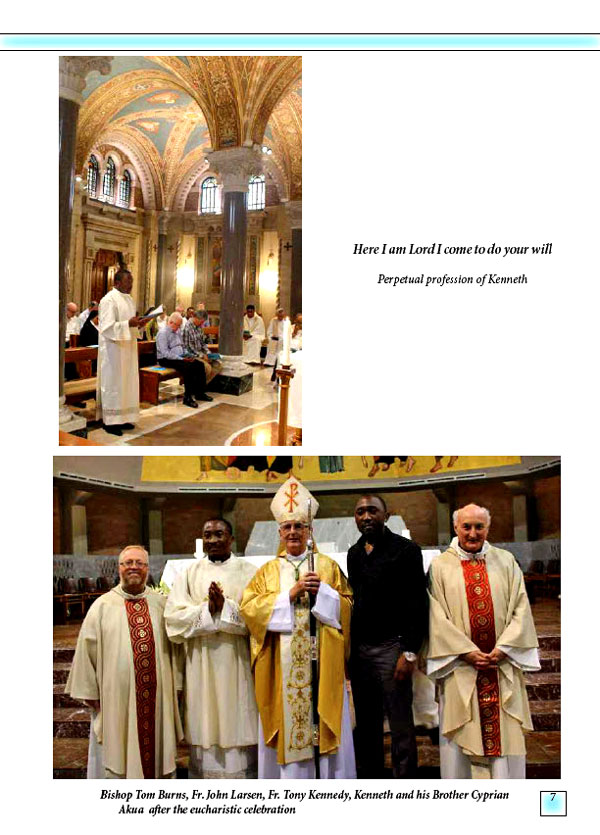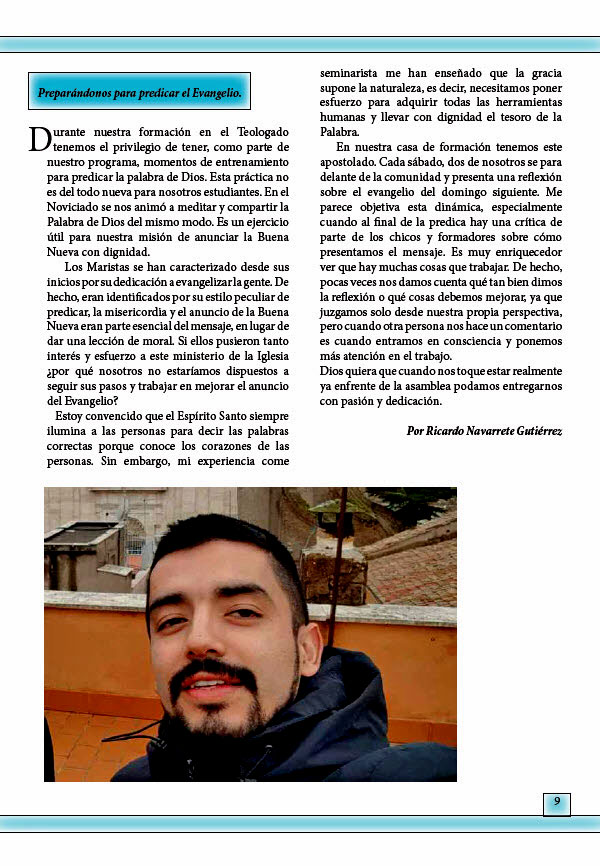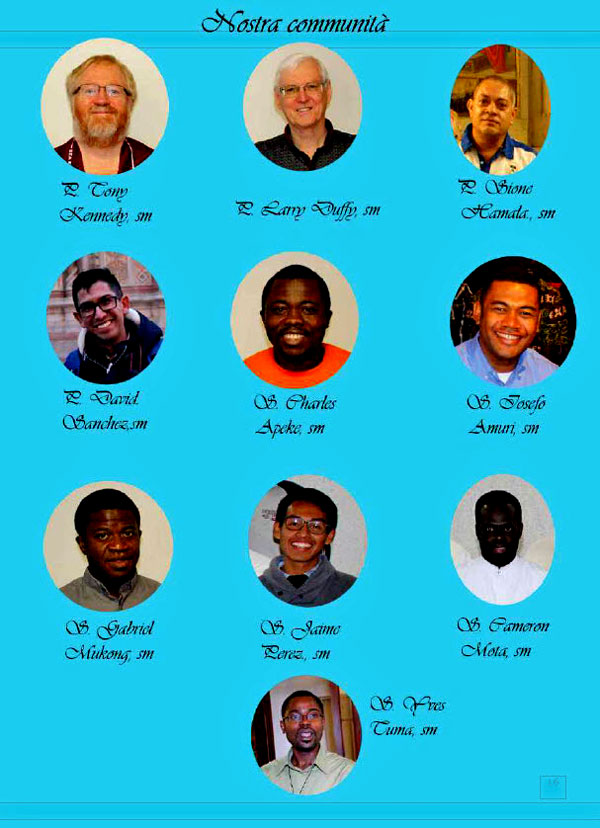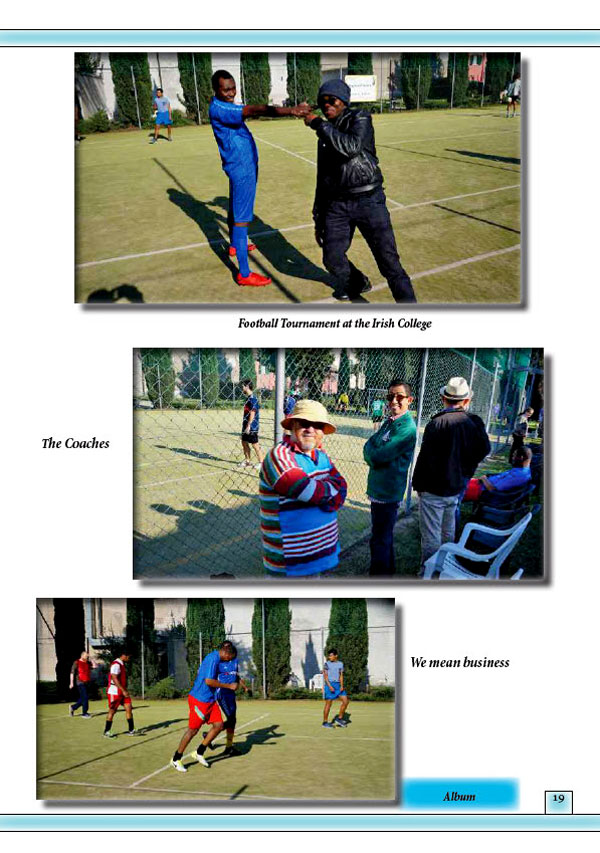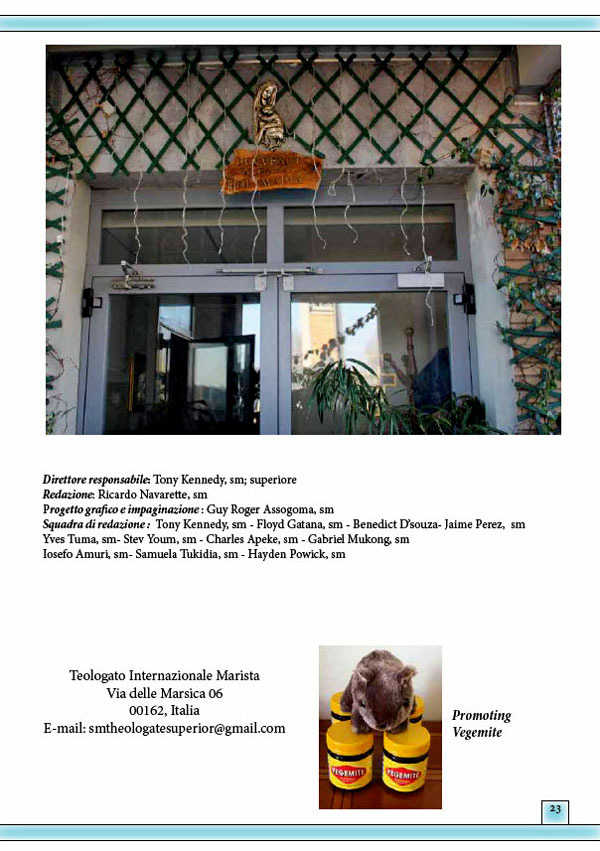 ---



For the Monday JPIC Blog from Rome, click here or check our JPIC page.

'Reaching for Excellence' [Feb 18]
---
Oceania news
For the latest bulletin from the Oceania Marist Province, click here. (See also 'Members' page) [Feb 18]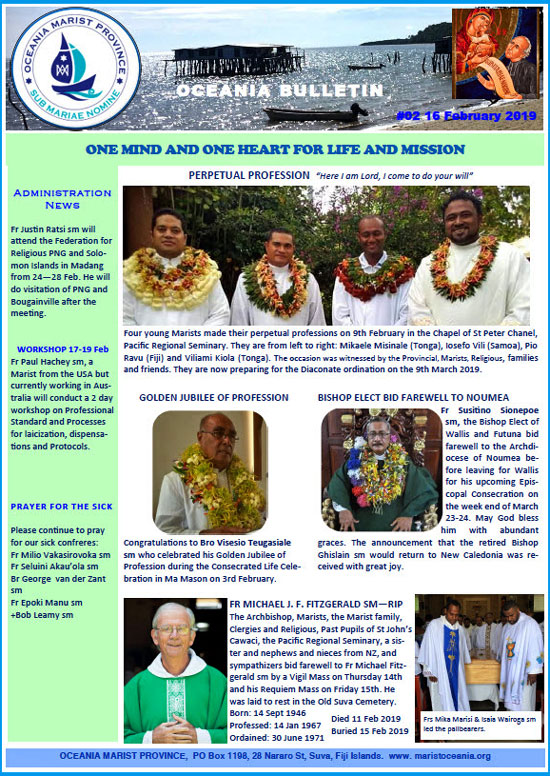 ---
Seven Fountains retreat for Fr Bob
Retiring Marist provincial, Fr Bob Barber SM, left Australia on Feb 15 for Thailand and a 30-day Ignatian retreat.
He will make his retreat at the Jesuit 'Seven Fountains' retreat centre at Chiang Mai, northern Thailand. As his spiritual director, Fr Bob will have Fr David Townsend SJ, known to a number of Australian Marists through his ministry at St Beuno's, Wales.
Enjoy your retreat, Fr Bob. [Feb 15]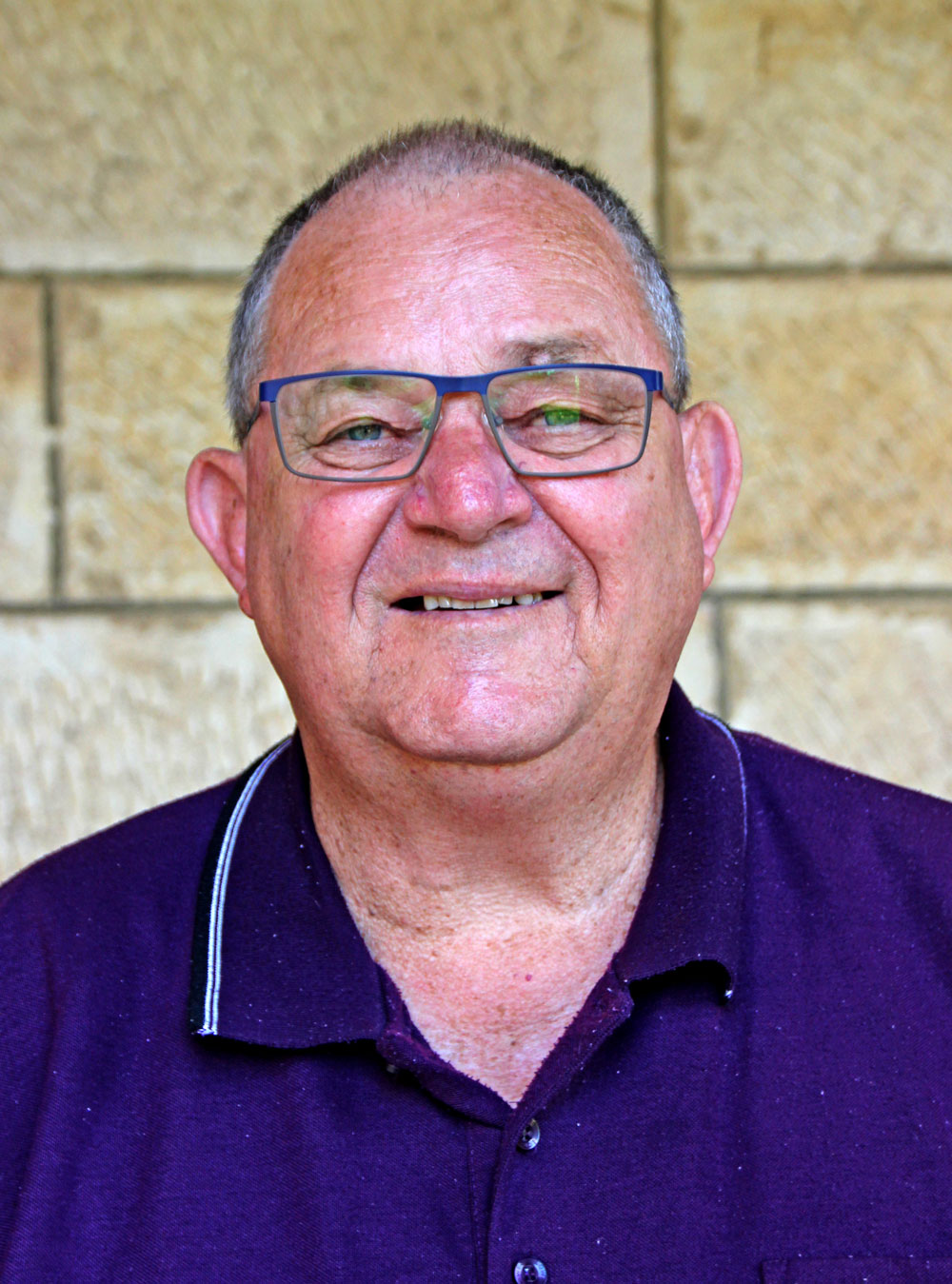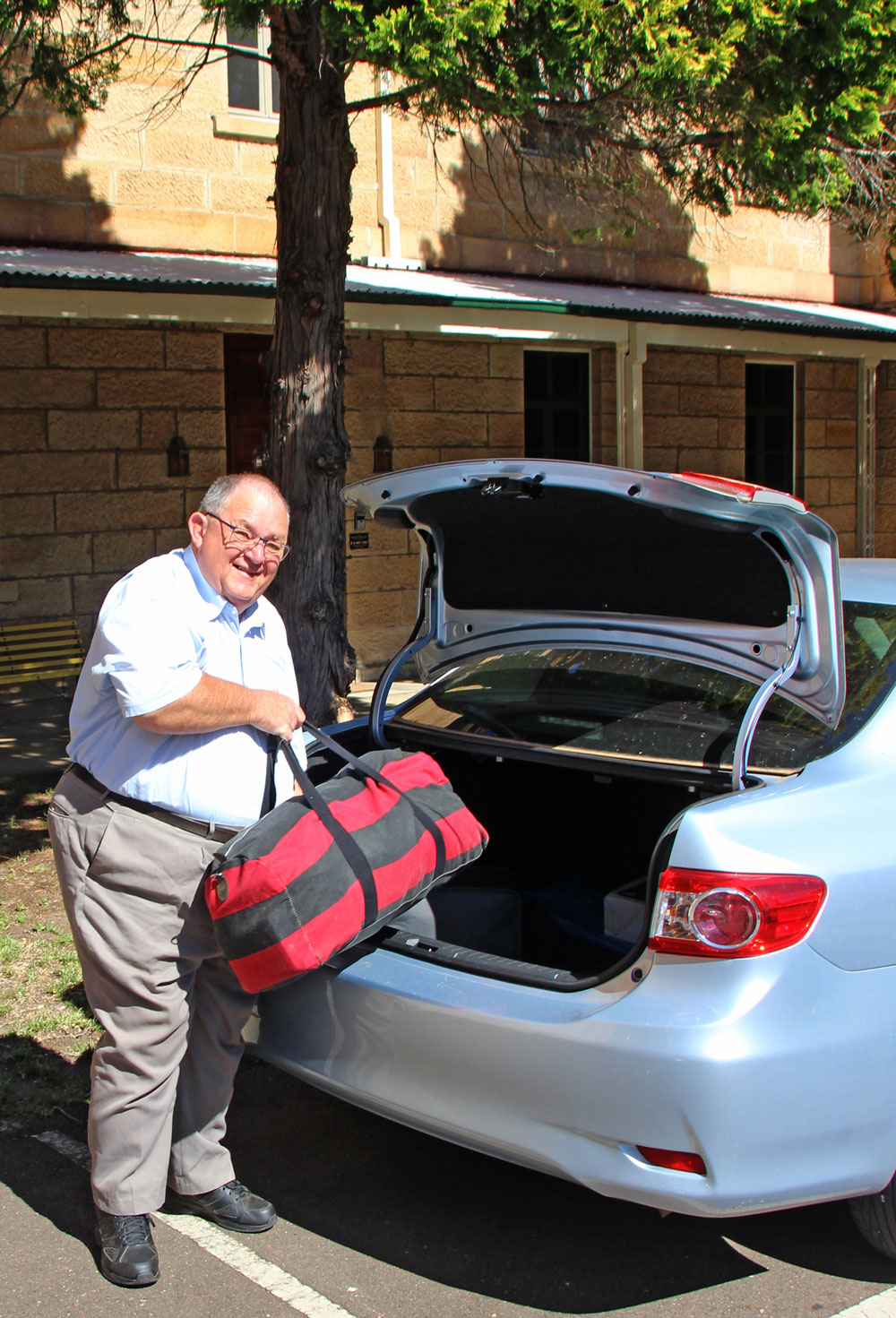 Fr Bob leaving Villa Maria, Hunters Hill, for Seven Fountains Retreat Centre, Chiang Mai, Thailand.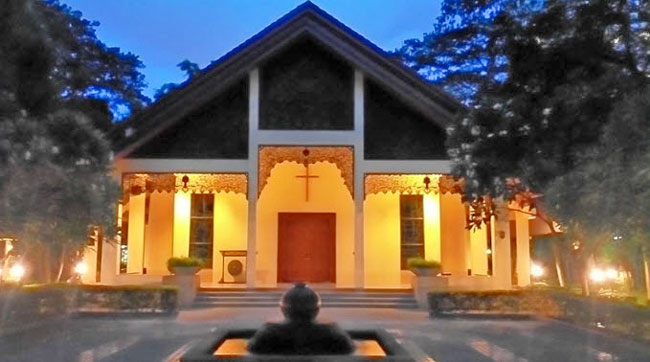 ---
Bridging the gap
26 yr-old Karen refugee, Htoo Htoo (pron '2-2') has spent eight years bridging a gap between Thai-Burma border refugee camp education and graduation at Bangkok's prestigious University of the Thai Chamber of Commerce.
In 2011 Htoo Htoo became a member of the pioneer Bridge Program, an online course developing skills to enhance prospects of tertiary education with Australian Catholic University. (In 2004, Marist Mission Centre Australia assisted ACU in setting up its own online program for young Burmese refugees, with a study centre at Mae Pa, Thailand.)
With his BP experience, Htoo Htoo was accepted into ACU's Diploma of Liberal Studies program, graduating with five other BP-ers in 2013.
Htoo Htoo then accepted a scholarship with UTCC in Bangkok, culminating with his graduation ceremony in Bangkok on Feb 08 where he was awarded a Bachelorate in International Business Management. Congratulations, Htoo Htoo ! [Feb 10].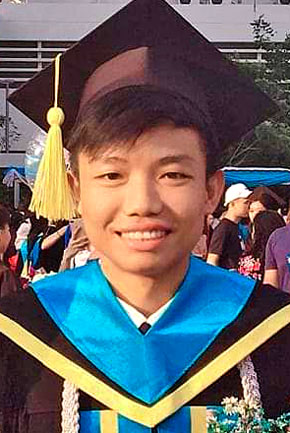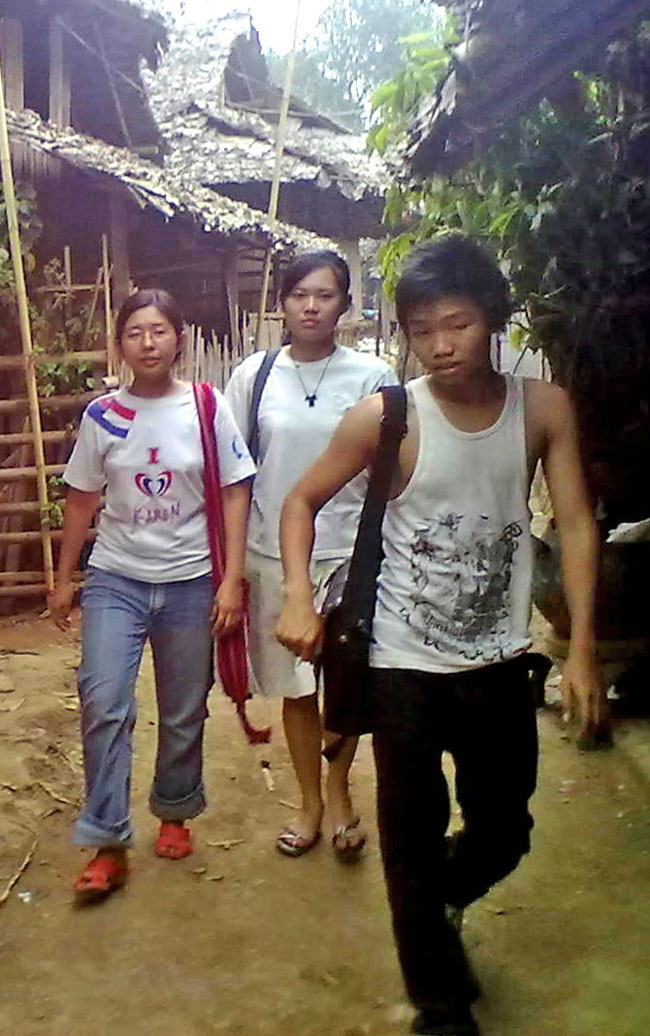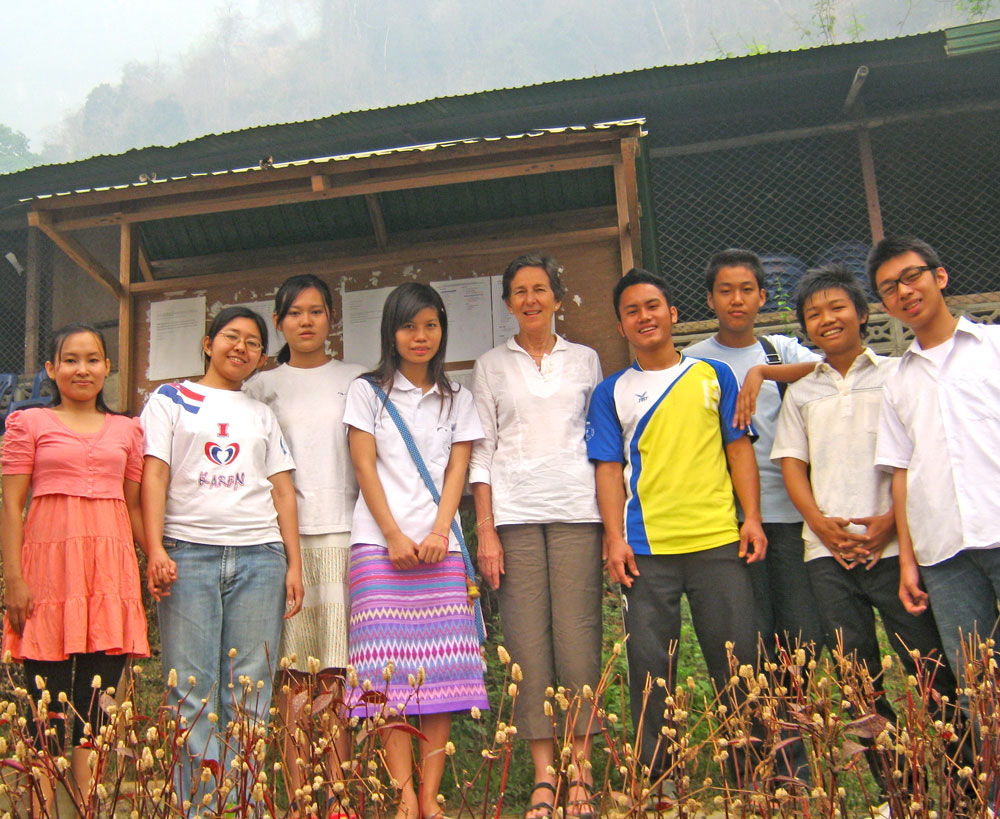 Above: Htoo Htoo on his graduation day at UTCC, Bangkok | ... (second from right, back row) with fellow BP-ers at Mae La refugee camp, Thailand, 2012 | ... with BP-ers at Mae La for ACU entrance tests | ... with ACU's Maya Cranitch (centre) at Mae La. Below: Htoo Htoo (front right) with BP-ers and ACU's Prof Duncan McLaren in Maesot, Thailand | ACU graduation at Maesot.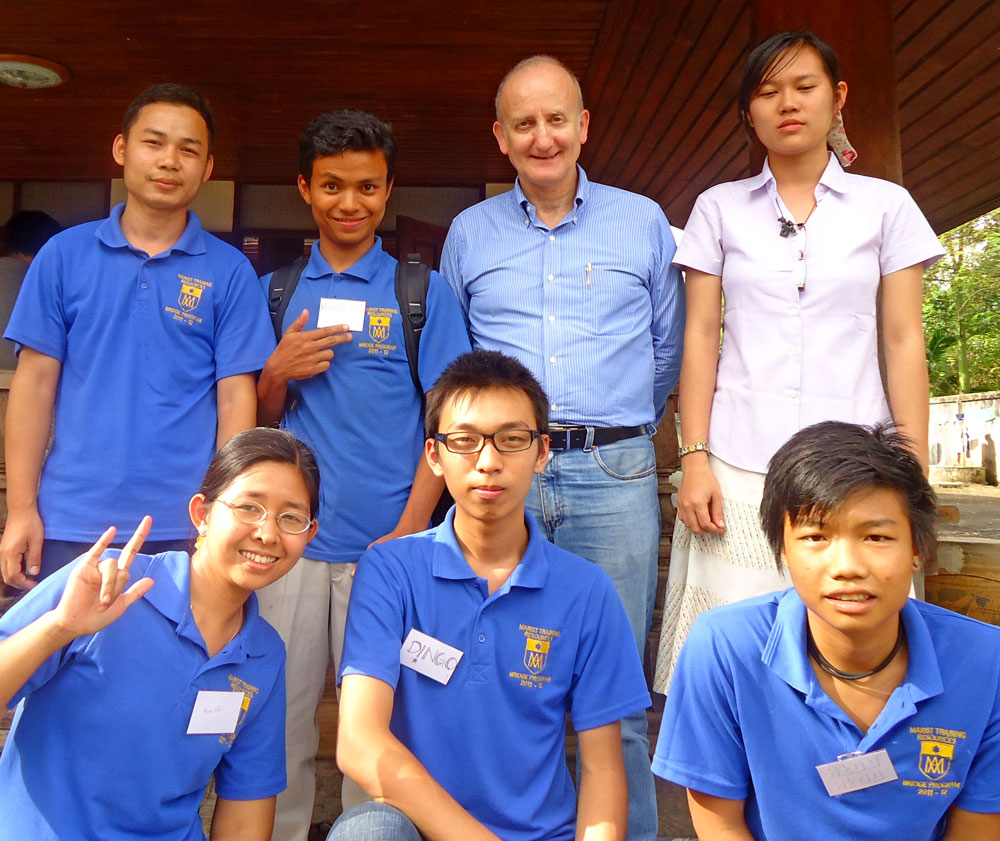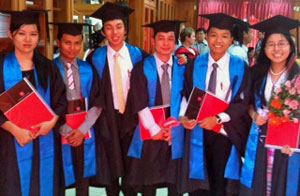 Bellow: Htoo Htoo on his UTCC graduation day with fellow BP-ers, James Brangnu and Dingo Keidar. | Building on skills developed in the Bridge Program and ACU, Htoo Htoo plans commercial photography as a career.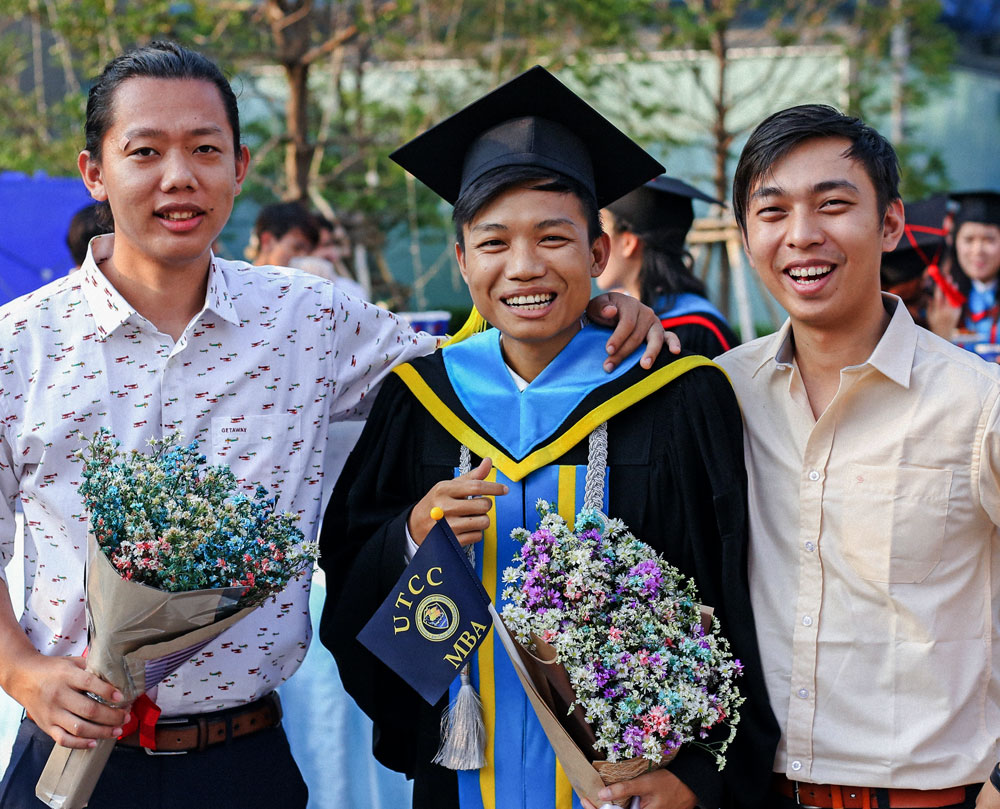 ---
Fullness of Life workshops
From Western Australia, Fr Stephen Truscott SM PhD and colleague, Celia Joyce MPS, announce the 2019 program of workshops for the Fulness of Life Centre.
The Perth-based Centre provides a comprehensive range of workshops adapted to meet the specific needs of individuals and organisations and can deliver workshops in-person and through a secure, digital communication platform using encrypted video conferencing.
For details, click here. [Feb 08]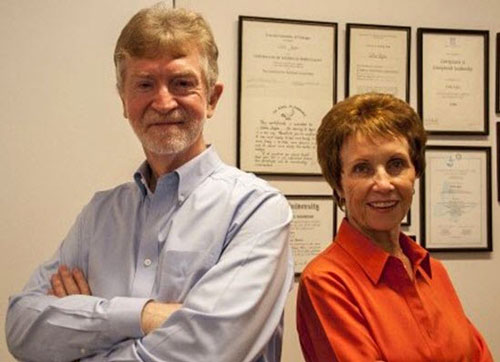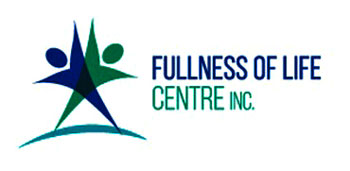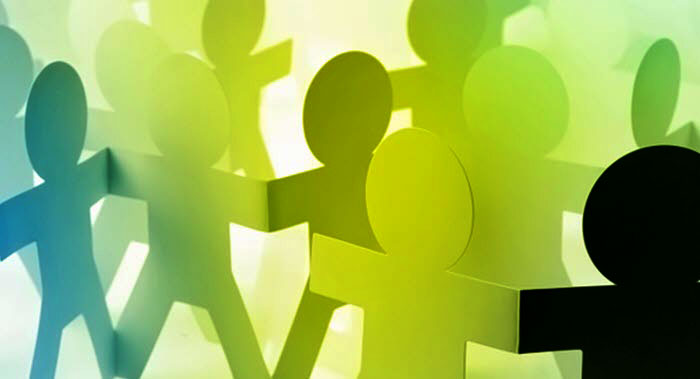 ---
International novitiate bulletin
From Davao, Philippines, comes the bulletin of the Marist International Novitiate, 16 pages of interest and colour, including a page with photos of each novice and staff member, and their country and province or district of origin.
In his editorial, Novice Master, Fr Fernando Ingente SM, says: 'The newsletter focuses on the two-month cultural orientation program of the novices before they formally began their novitiate formation. The program was designed that the novices to-be will have a good landing and adjustment to the new environment before the novitiate starts.'
Each of the ten novices has reflected on some or other aspect of the orientation experience in well-written and engaging articles. Fr Fernando's editorial is followed by a delightful piece from Socius and former Superior-General, Fr Joaquin Fernandez. Worthwhile Marist reading.
Download 4-page sections here: pp cover-3 | pp 4-7 | pp 8-11 | pp 12-15 [Feb 05]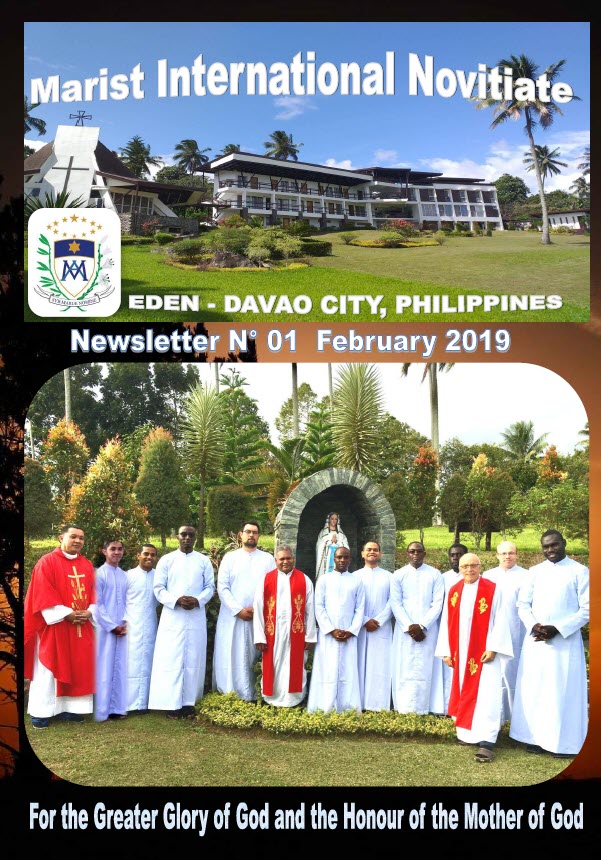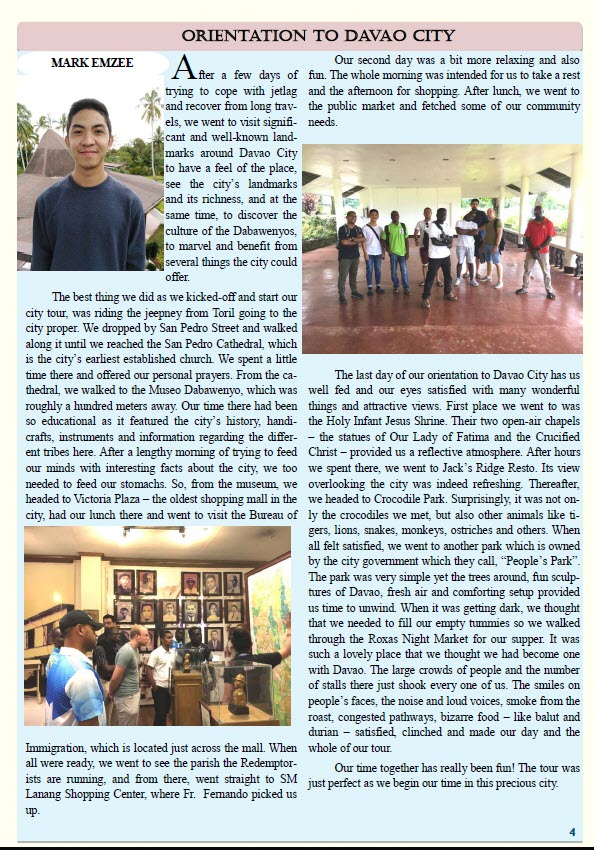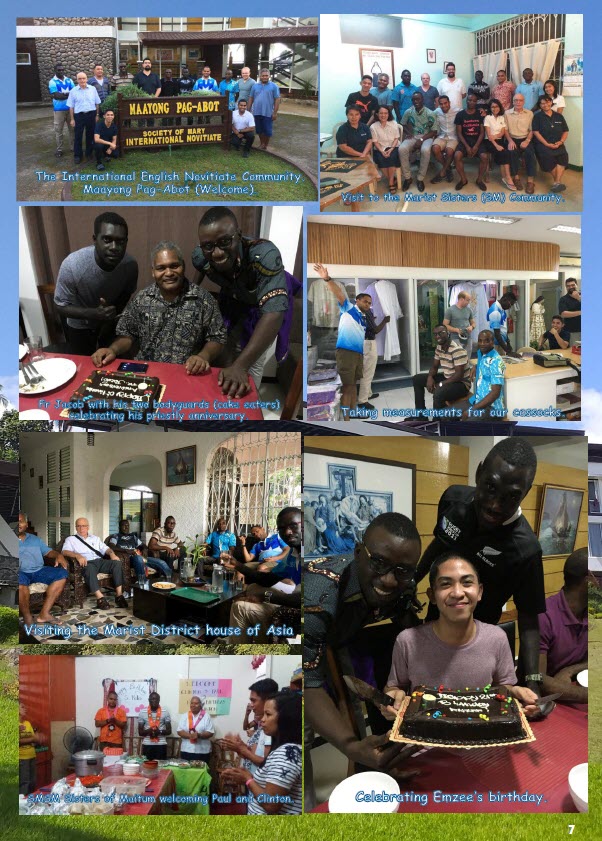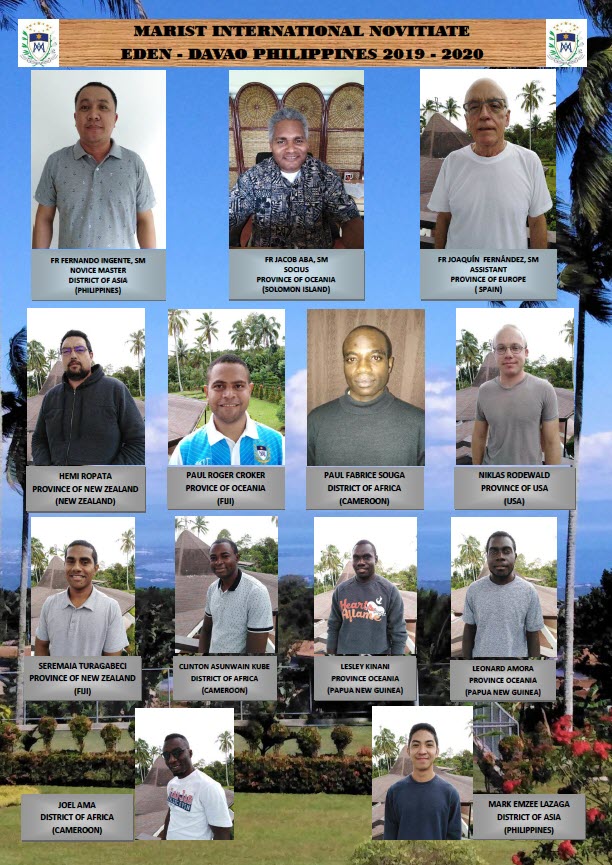 ---
On the Mexican border...
The third in the weekly series of JPIC blogs from Rome feature's the ministry of Fr Tony O'Connor SM at Brownsville, Texas, USA, amongst Mexican immigrants. Go to the blog site: click here. [Feb 04]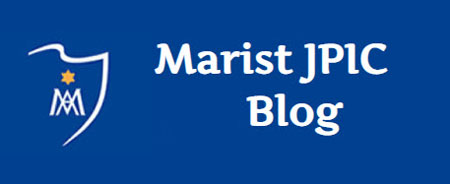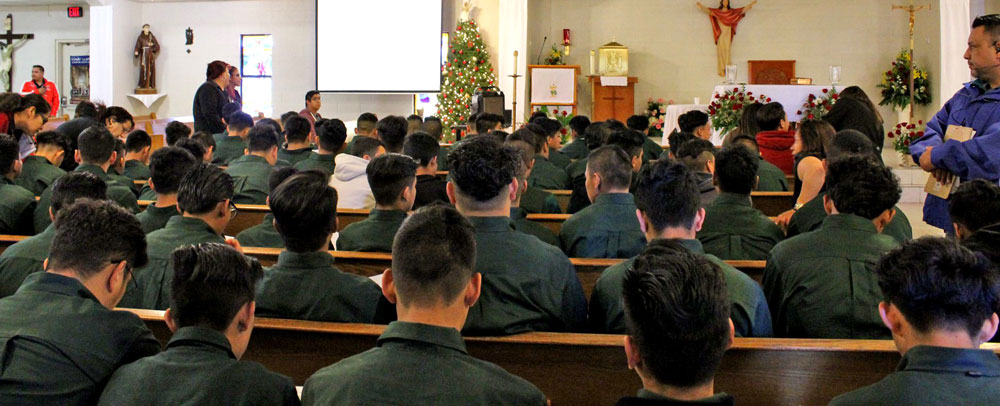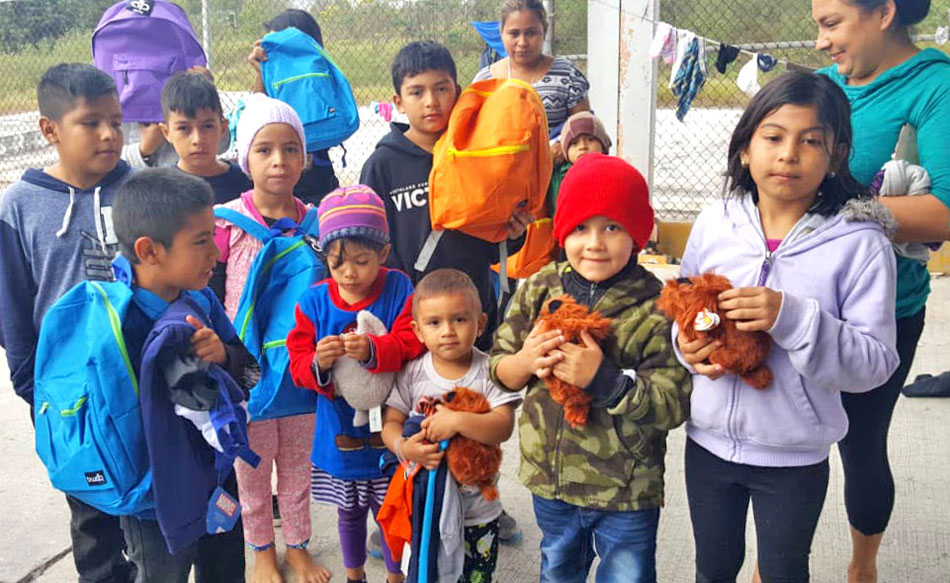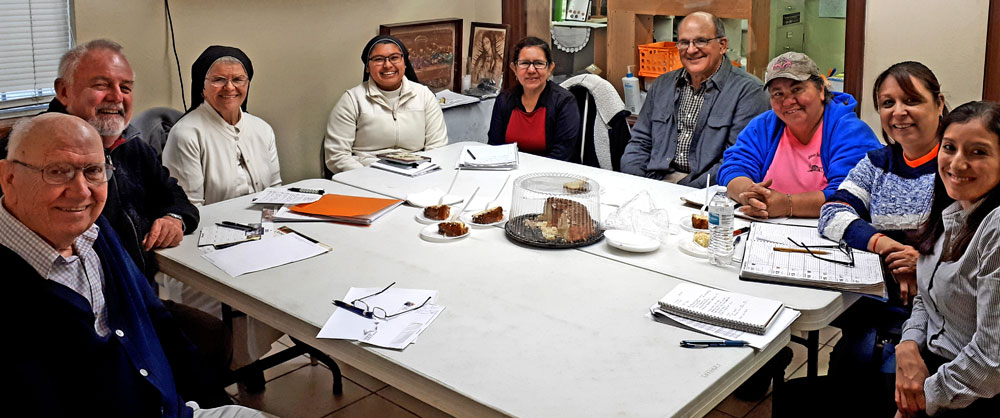 ---
Europe and USA bulletins
Latest news from Marist provinces of Europe and USA. For Euroinfo, click here. | For USA e-bulletin, click here Also at Members page. [Feb 03]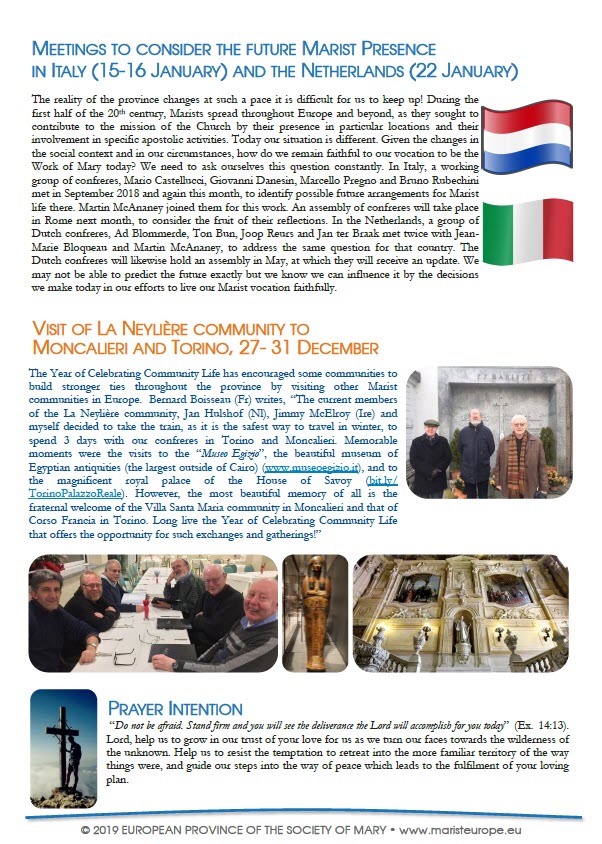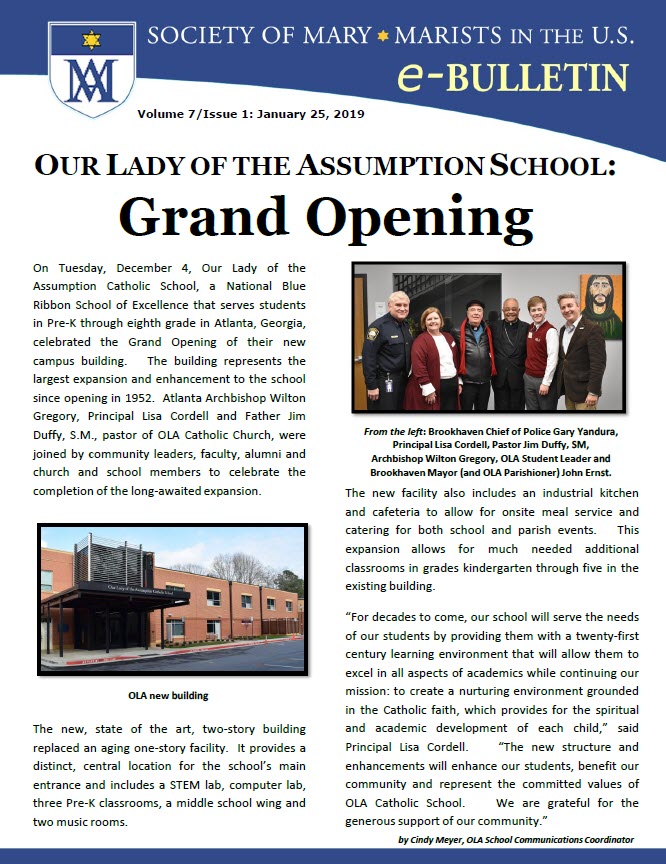 ---
Superior-General's reflection
This month's reflection from Fr John Larsen follows his 'Weaving life' experience in Guatemala with hundred of Marist youth. See Members page. [Feb 03]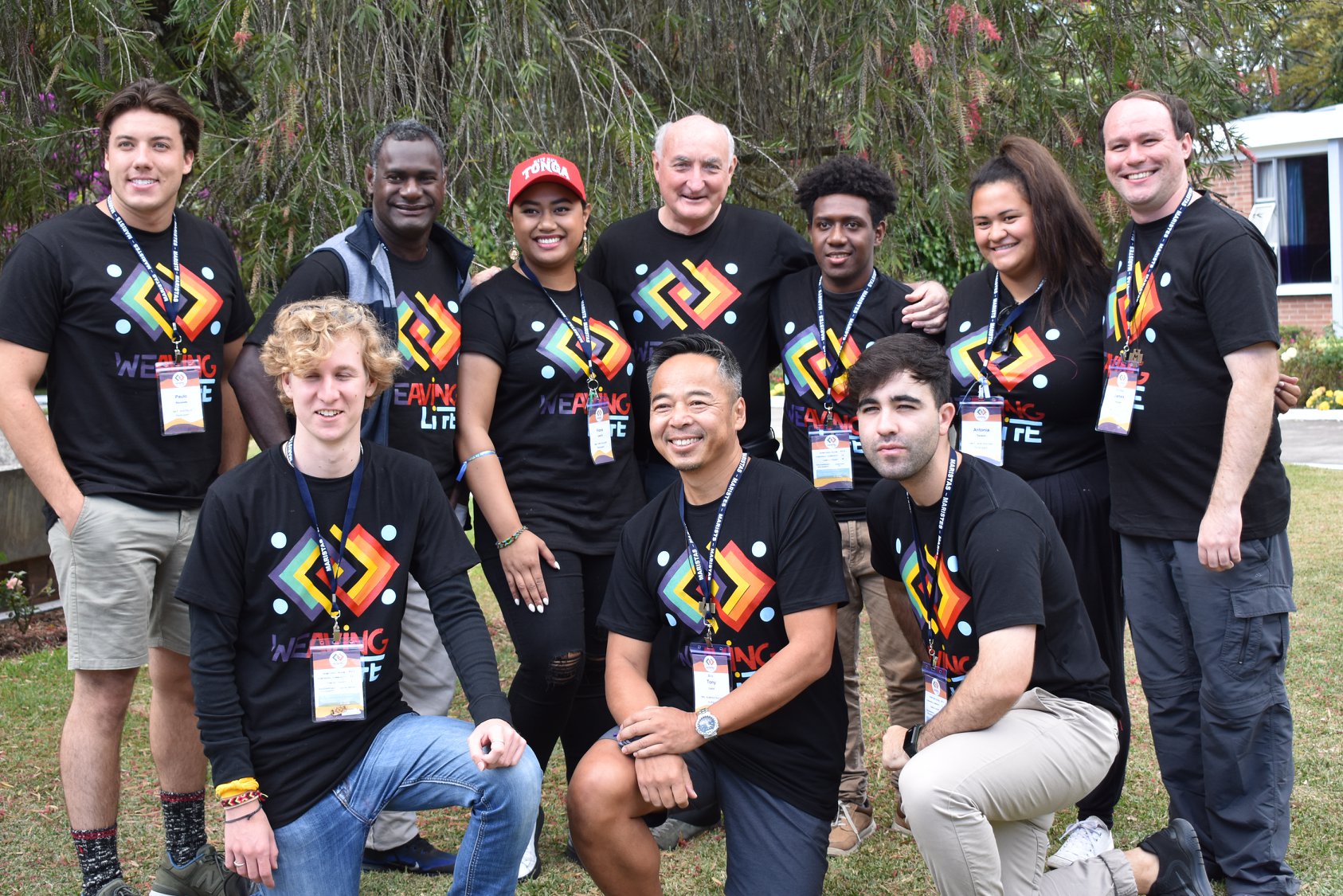 ---
Provincial installation
In a simple ceremony on Feb 01, retiring provincial of the Australian Marist province, Fr Bob Barber, passed the leadership role to his successor, Fr Tony Corcoran. A symbolic handing over of Marist Constitutions and Provincial Statutes was witnessed by Sydney-based Marists, filling the chapel of Montbel, Hunters Hill.
The liturgy was followed by a celebratory dinner with words of appreciation and good wishes to both provincials and their vicar, Fr Peter McMurrich, continuing in his role for at least another year.
[Feb 02]


---