---
For previous years, go to News menu, above
---
---
SM Bulletin
This week's SM Bulletin reports of Marist Asia-Pacific leaders meeting in Sydney, Fr Gerry Arbuckle's award and visitation in the region of Italy
To downlaod, click here or go to Members' Page. [May 26].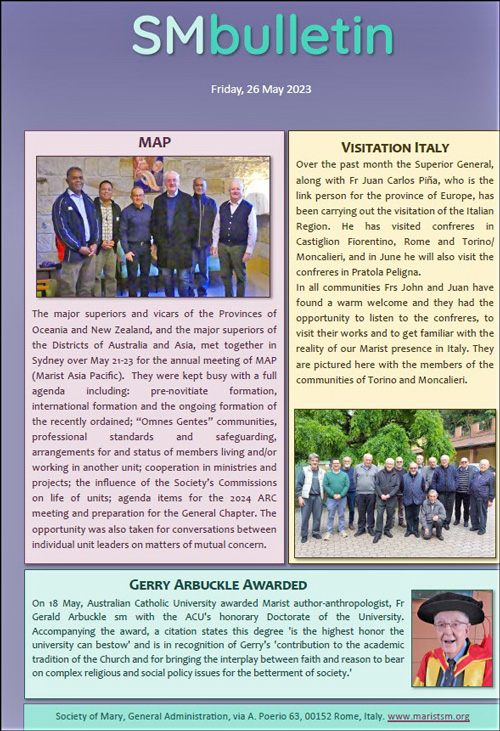 ---
Passing of Fr John Burke
Marists in Australia mourn the death on May 24 of Fr John Anthony Burke SM, aged 89, at Southern Cross Aged Care, Marsfield, NSW.
Fr John had been in nursing care for over four years. In the latter years his health was very frail, his movement and interests extremely curtailed, although he was fully conscious until towards the end and died peacefully in the evening of the feast of Our Lady Help of Christians. May he rest in peace.
His funeral will be on Mon, Jun 5 at 10:30 am at Holy Name of Mary church, Hunters Hill. For a short summary of his life, click here. [May 26]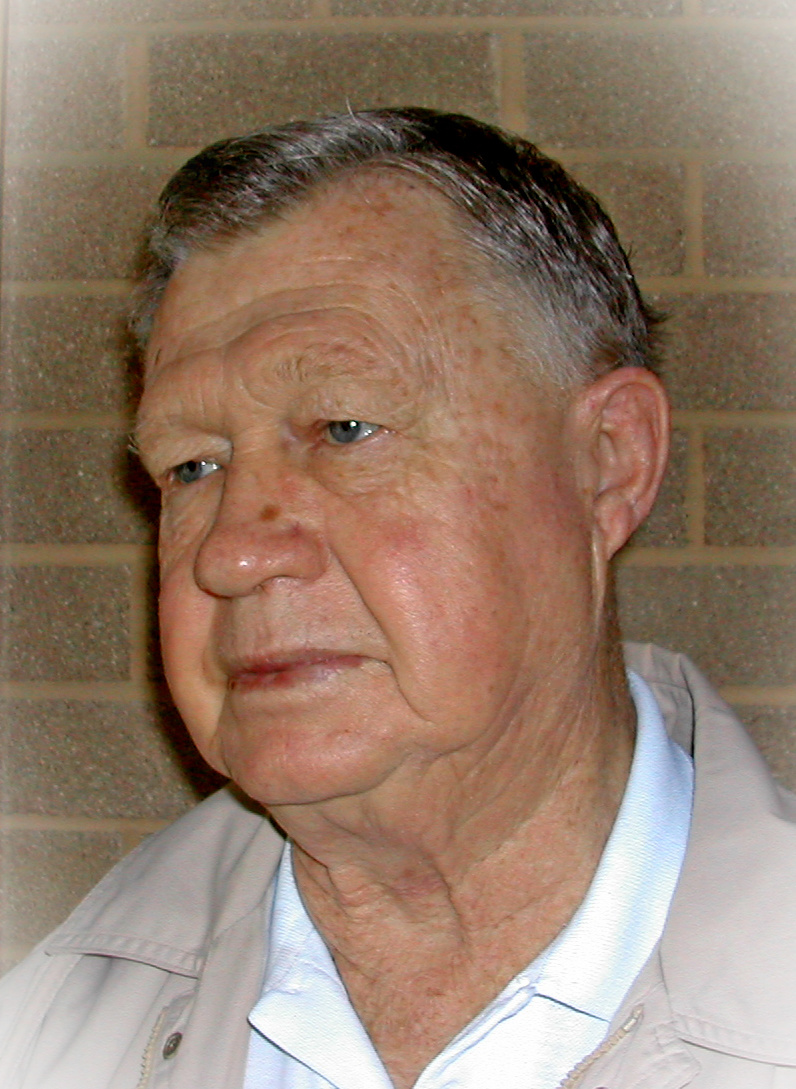 ---
MAP in Sydney
Provincial and District leaders from Marist Asia-Pacific (MAP) met in Sydney over May 23-24. Venue for the annual meeting cycles throughout the regions, this year's being held at the headquarters of the Australian District of Marist Fathers, Hunters Hill, NSW.
The gathering offers opportunity for sharing of reports and topical issues as well as consideration of collaboration between the various units. MAP for 2023 concluded with a reception on May 24 hosted by the Montbel community. [May 24]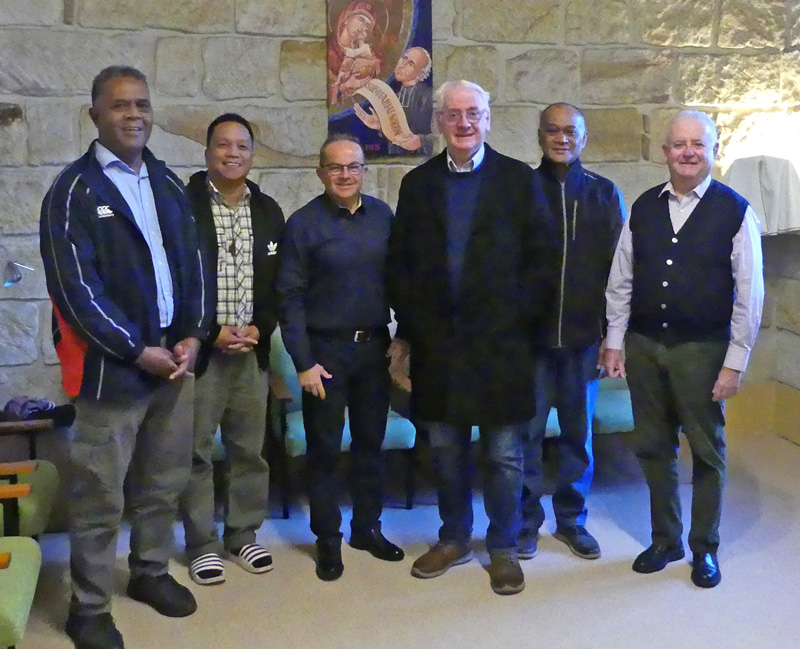 Above: MAP members, from left: Frs Milikiade Rayalu (Oceania), Christopher Ganzon (Asia), Kevin Conroy and Tim Duckworth (NZ), Lote Raiwalui (Oceania) and Tony Corcoran (Australia). Below: MAP in session at the Australia district office meeting room.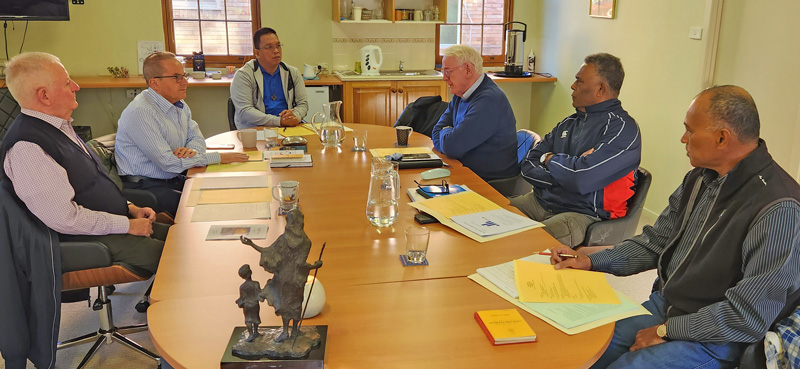 Below: Reception for MAP members at Montbel. | Frs Chris Ganzon and Kevin Conroy with confreres who have worked with them in the Philippines, Frs Kevin Stewart, Gavin Foster and Aliki Langi.

---
Wholemakers
Catholic Climate Covenant has initiated a program where young people can make a difference to mother earth. Supported by the Marist Family Laudato Si group, Wholemakers is an integral ecology curriculum for young adults available for free download and use.
The ten-session curriculum has been created by young adults for young adults, weaving the latest in climate science with insights from Catholic tradition and equiping participants to be, as Pope Francis describes, faithful protagonists of transformation the world so urgently needs.
For Wholemakers, click here. For Catholic Climate Covenant, click here. [May 24]
---
MLA e-Newsletter
Marist Laity Australia's e-Newsletter for May is now available, with articles on current issues for Marist reading. Click here. [May 21]

---
Marist Laity planning
Members of Marist Laity Australia met at Villa Maria monastery, Hunters Hill, on May 20 to further planning for 2023. Representatives of the Marist Brothers, Sisters, Missionary Sisters and Fathers are regular participants in the lay group, currently co-led by Andrew Dumas (far right) and Cathy Larkin (second from right).
For MLA's website and e-newsletters, click here. [May 20]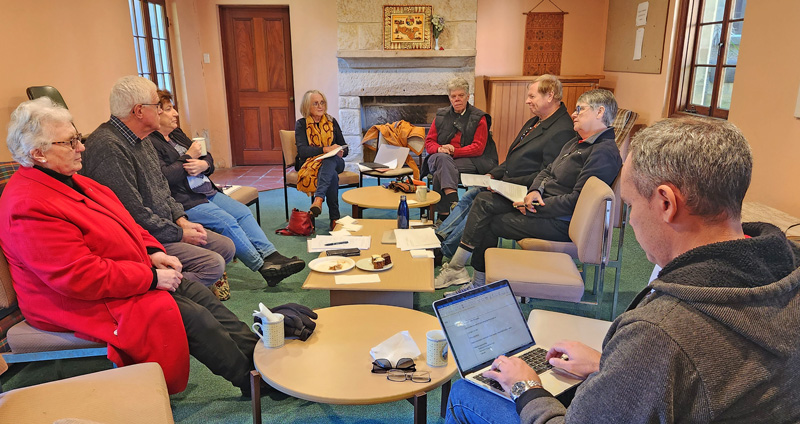 ---
SM Bulletin
From Rome, this week's SM Bulletin reports on planning for Omnes Gentes mission in Turkey, Oceanian Marists on renewal and Archbishop Paul Martin as the new archbishop of Wellington, NZ.
To download click here, or go to Members' Page. [May 19]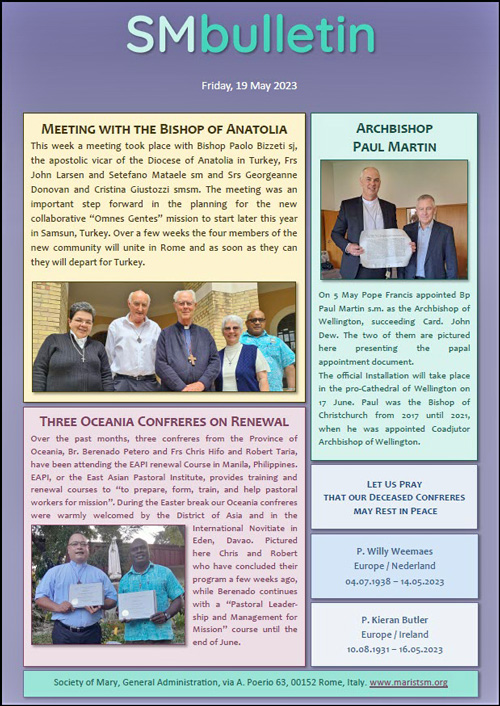 ---
Congratulations, Dr Gerry
In a ceremony in Sydney on May 18, Australian Catholic University bestowed its highest award upon author-anthropologist, Fr Gerald Arbuckle SM. Accompanying the award, ACU's honorary Doctorate of the University (Causa Honoris), a citation states this degree 'is the highest honor the university can bestow' and is in recognition of his 'contribution to the academic tradition of the Church and for bringing the interplay between faith and reason to bear on complex religious and social policy issues for the betterment of society.'
Pictured below are scenes from the ceremony, including Fr Gerry with Montbel community leader, Fr Paul Mahony SM, as well as the award certificate and citation documents.
Congratulations, Dr Gerry! [May 19]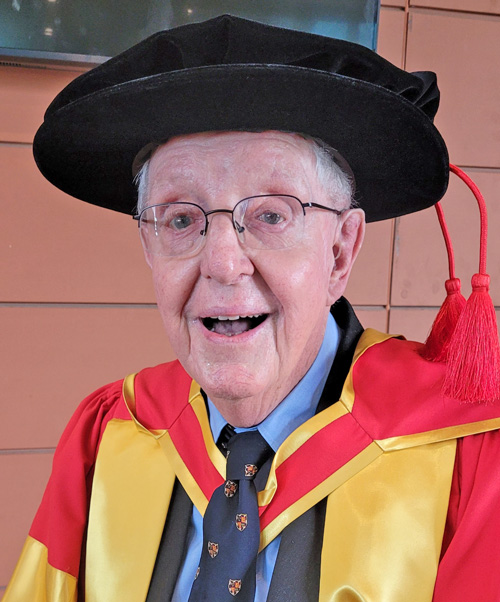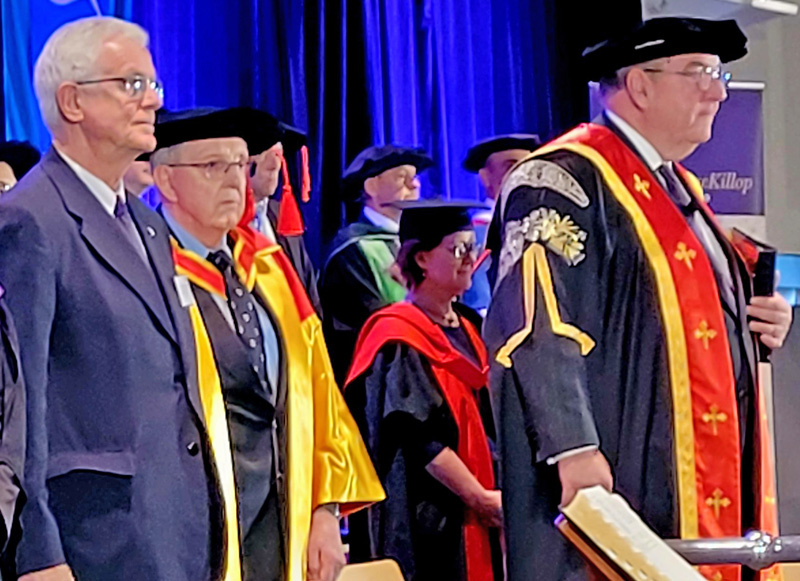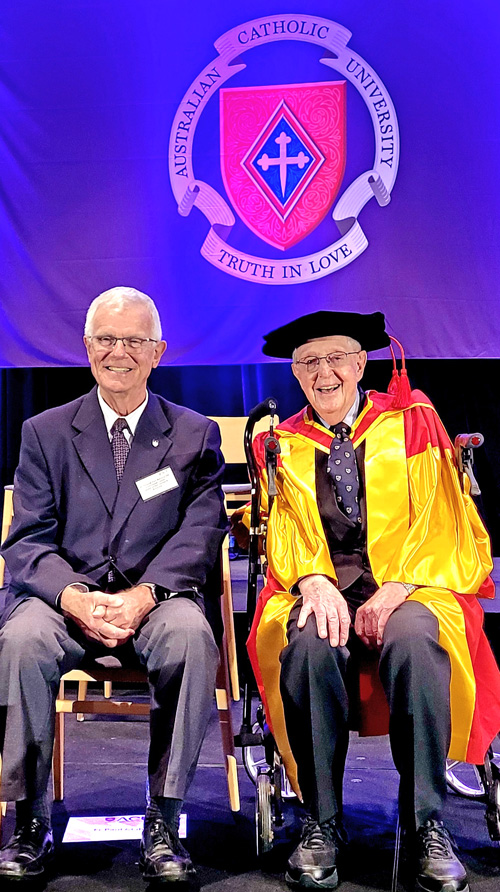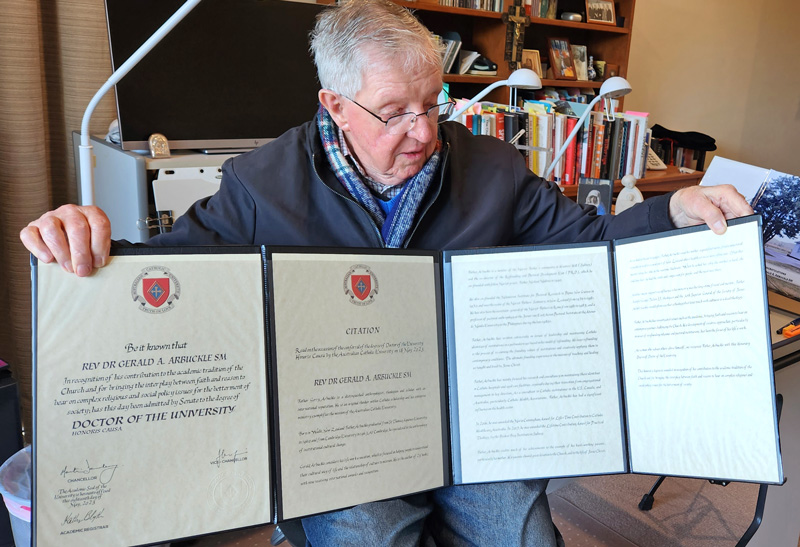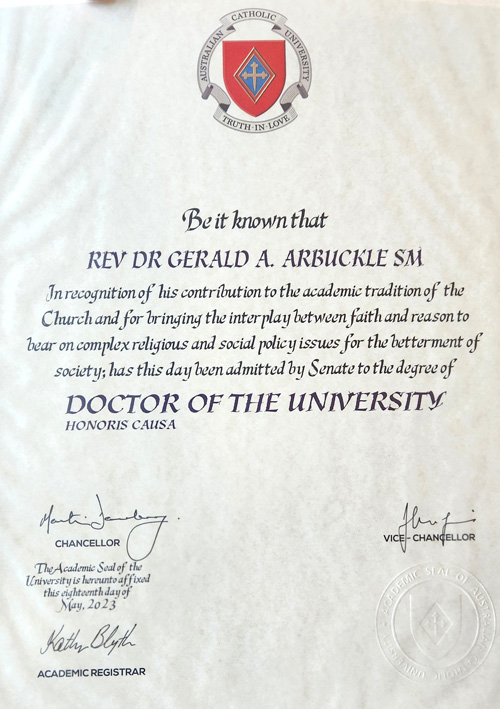 ---
Re-entering and remembering
'Remembering, Re-entering, Reweaving, Transition' was the title of a recent retreat experienced by Kiwi Marist, Fr Tony O'Connor SM, and other missionaries returning from South America and Africa. The program at St Joseph's Spirituality Centre, Baulkham Hills, NSW, was led by Mercy Sisters Nicole Rotaru and Cathy Solano.
Fr Tony has not long returned from the challenging mission of Brownsville on the US-Mexico border ending four decades of missionary work in the Americas including in Peru and Venezuela.
During a week of R&R at Villa Maria monastery, Hunters Hill, Fr Tony is catching up with friends and fellow Marists before returning to pastoral ministry in Auckland, NZ. He is pictured below with Fr Gerald Arbuckle, after Australian Catholic University's May 18 ceremony awarding Fr Gerry a Doctorate of the University, Honoris Cause. (See February News). Other pictures are flashbacks from Fr Tony's work in Peru in the early 2000s. [May 19]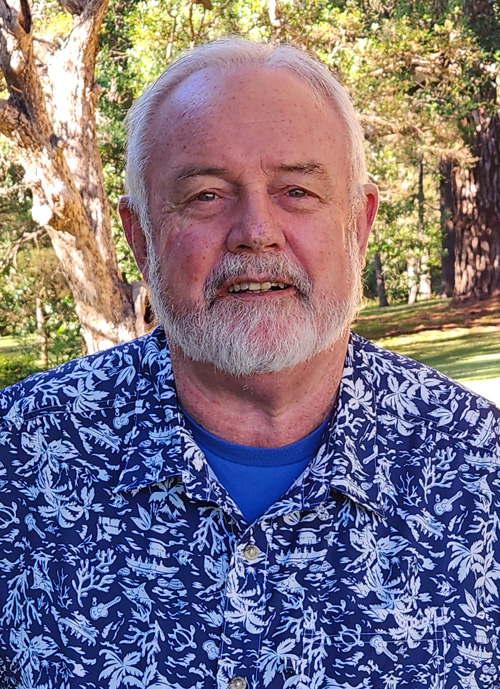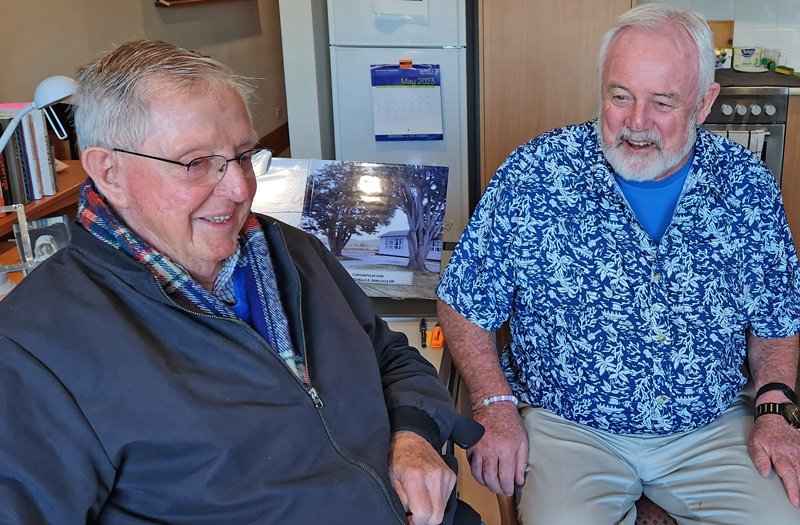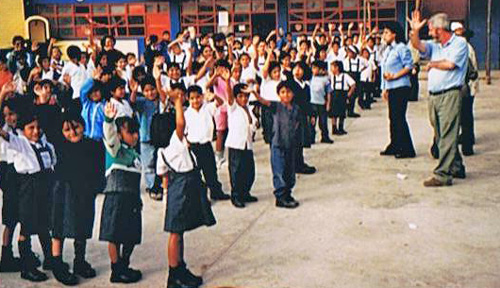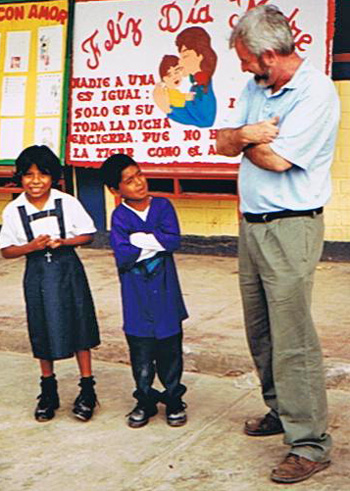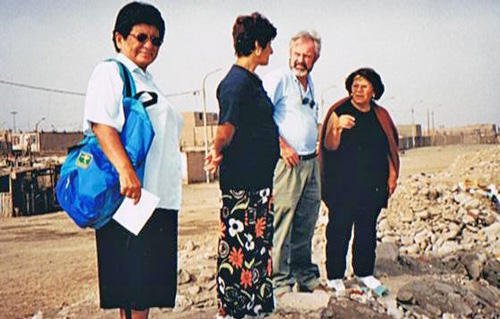 ---
Pacific news
The latest News Bulletin from the Oceania Marist Province includes reports on retreats, renewals, missions and St Peter Chanel celebrations.
To download click here or go to Members' Page. [May 19]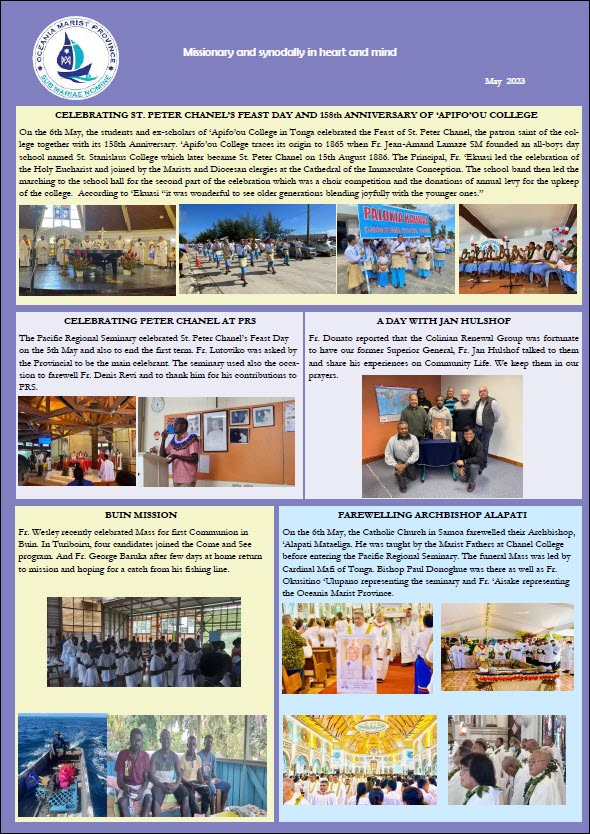 ---
SM Bulletin
From Rome this week's SM Bulletin reports on a joint meeting of Marist commissions, St Peter Chanel celebrations in Mexico and on portfolio management.
To download, click here or go to Members' Page. [May 12]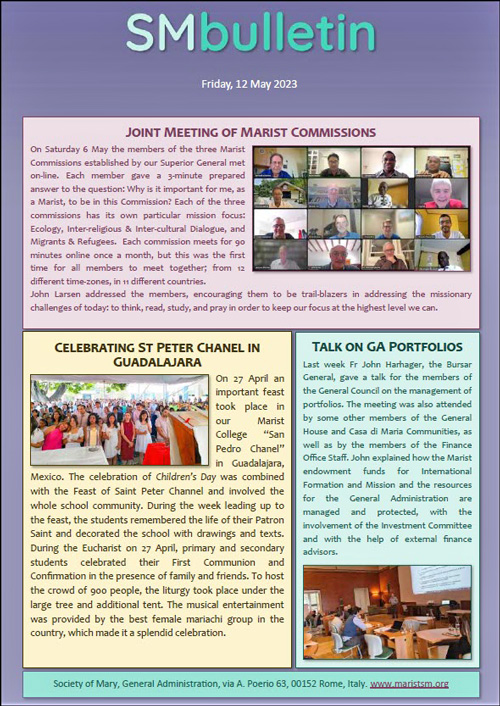 ---
Euroinfo
The May issue of Eurinfo reports on new life at Notre Dame de France, St Peter Chanel festivities, 'Mary, like the air we breathe' and economics of the province.
To download, click here or go to Members' Page. [May 12]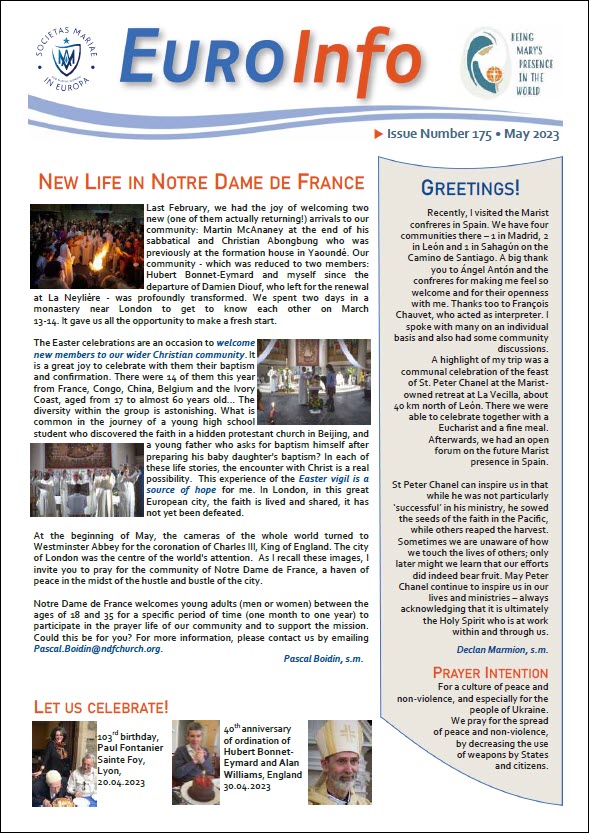 ---
Fr Hoppy Down Under
Brisbane-born Marist missionary, Fr John ('Hoppy') Hopkinson SM, has returned from Tarija, Bolivia, for R&R in Australia. Recent changes in the role of the Misioneros Maristas are noted in his Easter letter (click here).
Fr Hoppy is pictured below on May 07 after his arrival in Sydney and en route to NSW's north coast. Welcome back, Fr Hoppy! [May 08]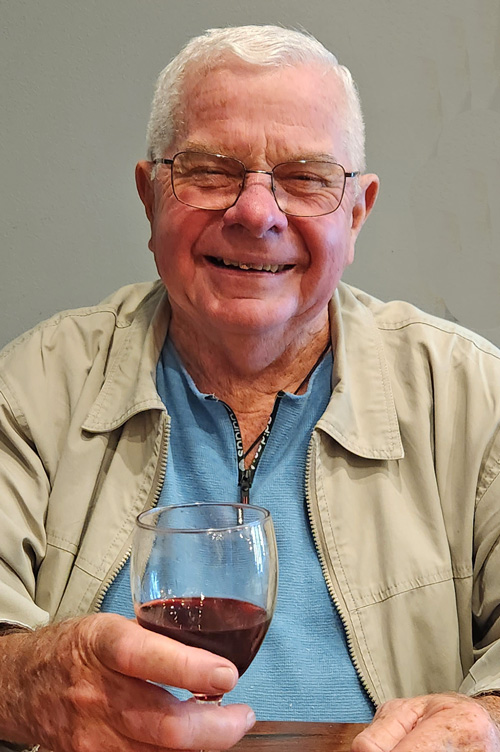 ---
'Put out into the deep'
For this month's reflection from Superior-General, Fr John Larsen SM, click here or go to Superior-General's Page. [May 06]

---
Miltrup memoirs launch video
At the March 18 launch of Fr Franz Miltrup's book, 'When the Garamuts Beat', Fr Harry Moore SM spoke from his own experiences as a missionary In Bougainville. Publisher of the book, Christine Leonard, comments: 'Fr Harry's presentation is excellent and very entertaining and may be of interest to others who couldn't attend.' For the video link, click here.
To obtain the book, go directly to Leonard Stories's website: click here A PDF version is also available on Fr Andrew Murray's extensive Pacific history library: click here. [May 05]
---
Founder & Father in 50 languages
With the addition of a Nepali translation this week, the mini-biography leaflet of Jean-Claude Colin, 'Founder and Father', is now available in fifty ;languages. The leaflets are easily downloaded from the Colin website's 'His Life' page. For the Founder and Father, click for English or Nepali or for all translations. [May 03]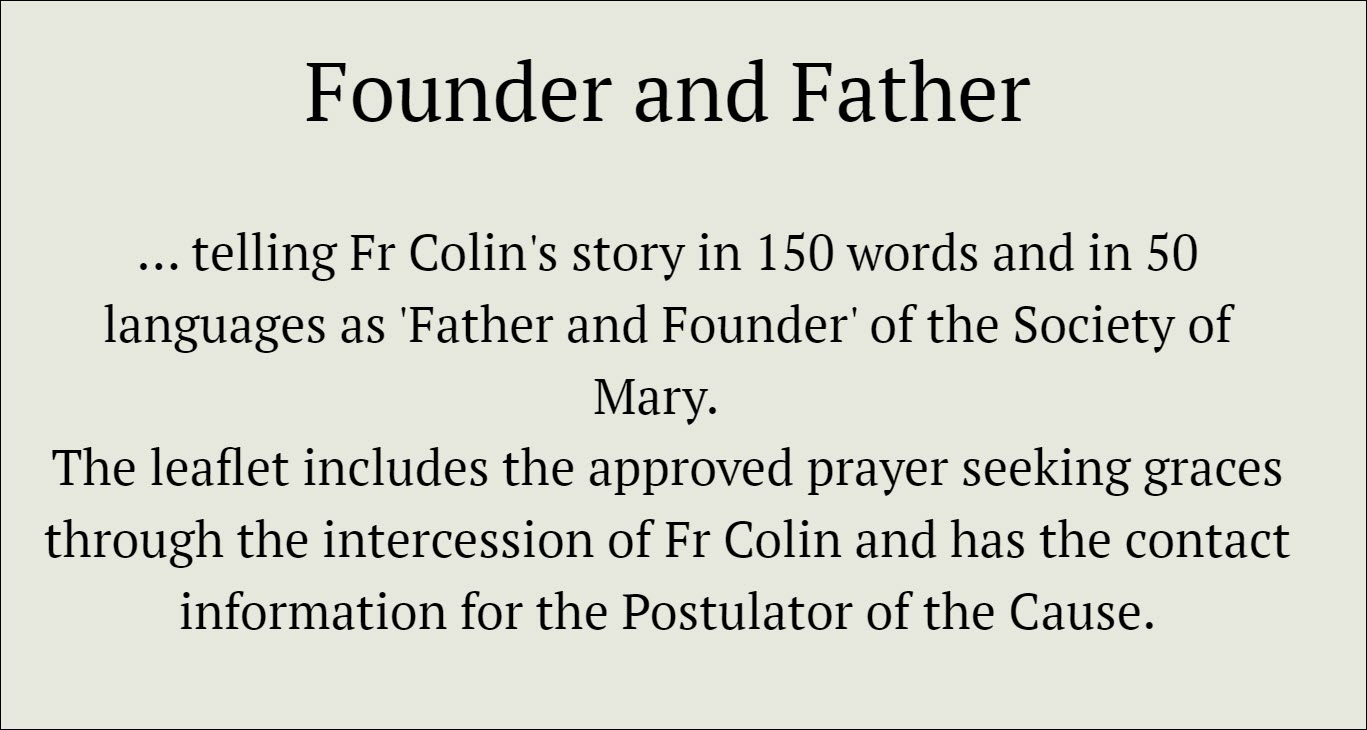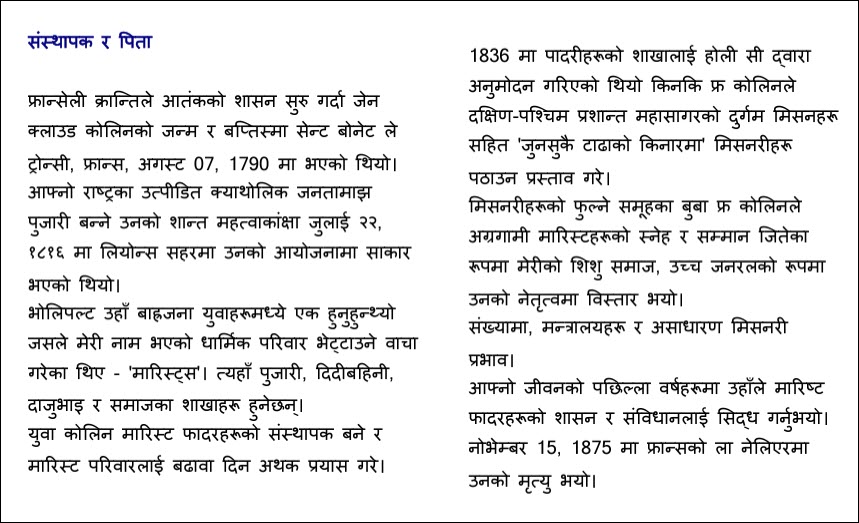 ---
Gracious in defeat
Australian Marist, Fr Tony Kennedy SM, and the community of the Marist International Theologate hosted a friendly football match on Apr 30 between Jesuit and Marist seminarians in Rome. The visiting team won convincingly before being entertained by the Casa di Maria community.
Pictured below, Fr Tony with hungry competitors in the theologate dining room, and views of the match and teams. [May 01]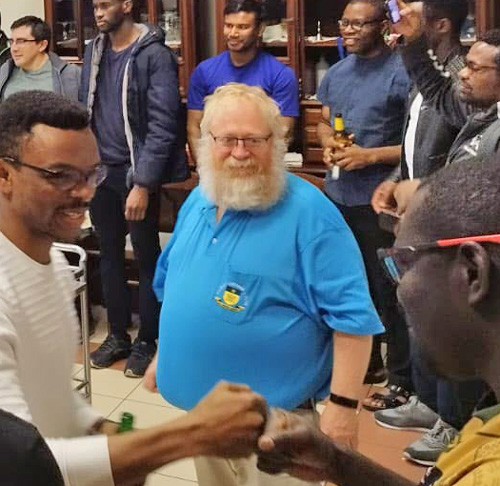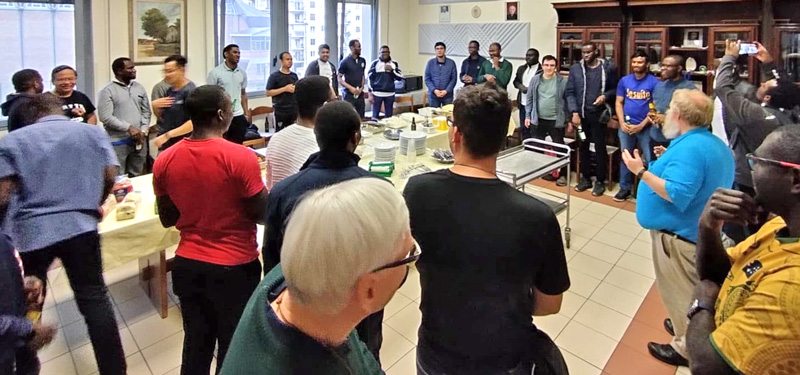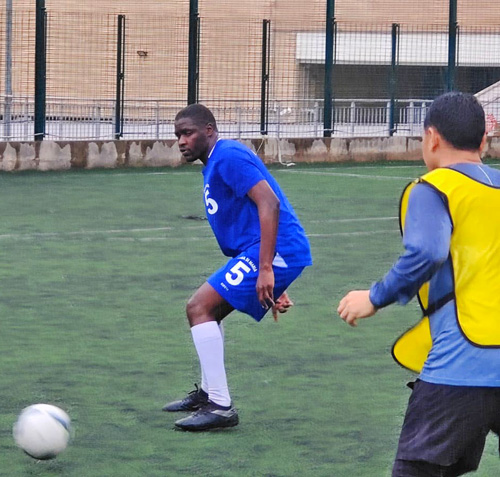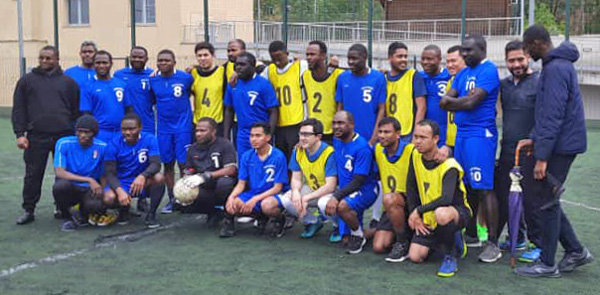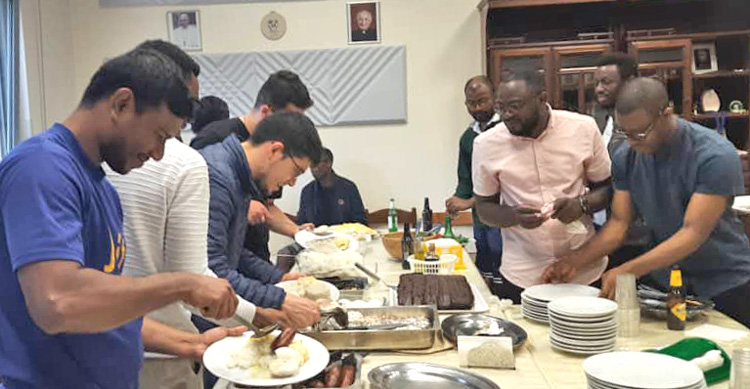 ---
Marist news from the Pacific
The Oceania Marist Bulletin for April continues, with reports on the Easter Triduum, St Peter Chanel's celebrations, Vanuatu visitation and ministries, Colinian renewal and Tongan athletics.
To download click here or go to Members' Page. [May 01]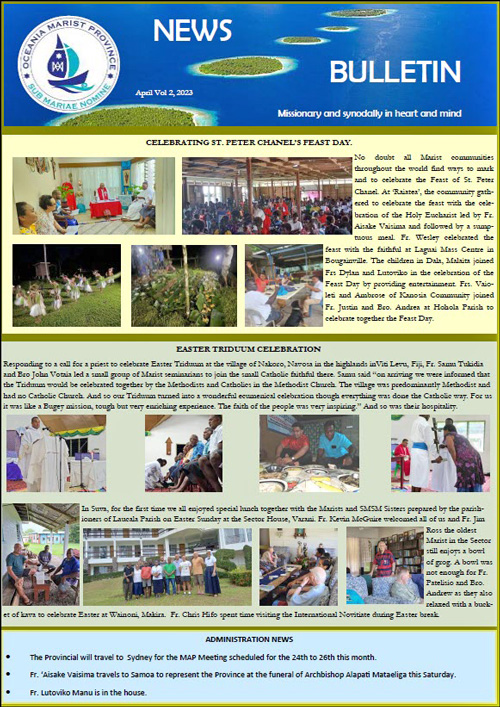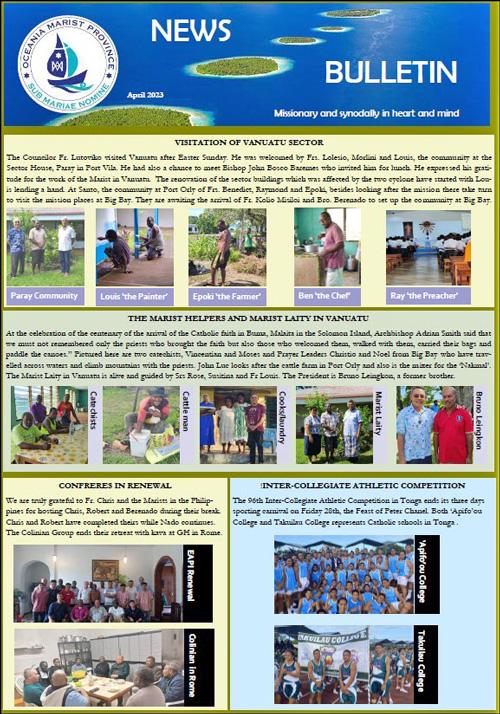 ---