Click here for News 2008 to 2017
---
---
Euroinfo
Latest Marist news from Europe Click here to download
---
'Approval at last !'
On Feb 28, 1873, the constitutions of the Society of Mary received their official approval by the Holy See. At a weekly meeting with cardinals, Pope Pius IX cut through Vatican red tape to give immediate approval to the Marist document after its chequered history spanning several decades. In Rome the next morning, Fr Ferdinand Vitte sent a telegram (see below) to his Superior-General, Fr Julien Favre, in Lyon: 'Definitive approval given last evening. Send the news immediately to La Neylière. Details (following) by letter.'
Marist Founder, Fr Jean-Claude Colin, had worked on the constitutions since his early days in the village of Cerdon, France, until the years of retirement at La Neylière. At the Marist General Chapter of 1872 the final form of the constitutions was accepted and then sent for approval in Rome.
On Feb 28 each year, Marists throughout the world are encouraged to offer Mass for God's blessing on the Society of Mary.
Following the Second Vatican Council the constitutions were revised and gained further approval on Sep 12, 1987. [Feb 28]
Above; Fr Vitte's telegram from Rome with the good news of the constitutions' approval. Below: Fr Colin's desk at La Neylère, France, where he worked on the original constitutions. | Today's Marist Constitutions | Marist Founder, Ven Jean-Claude Colin.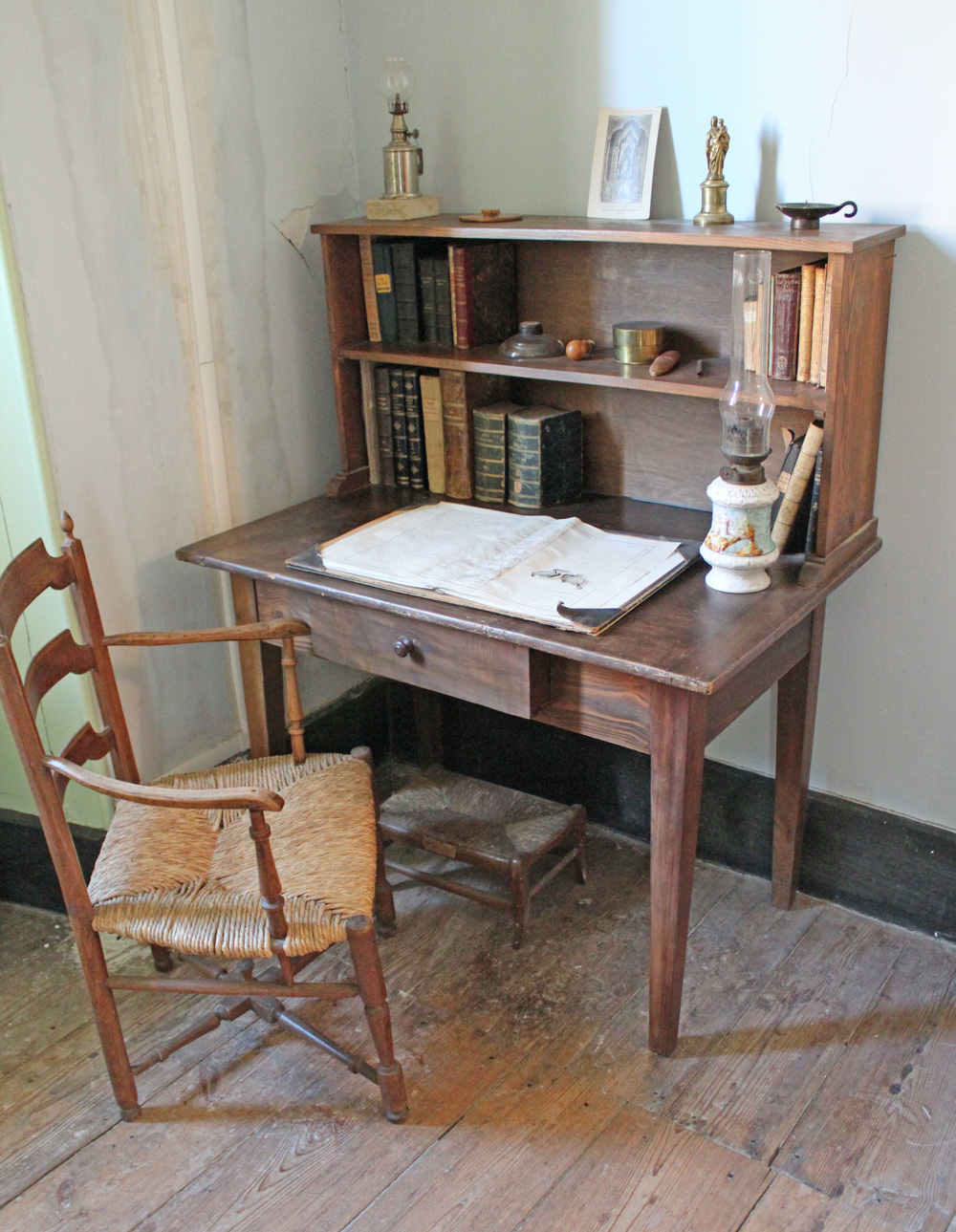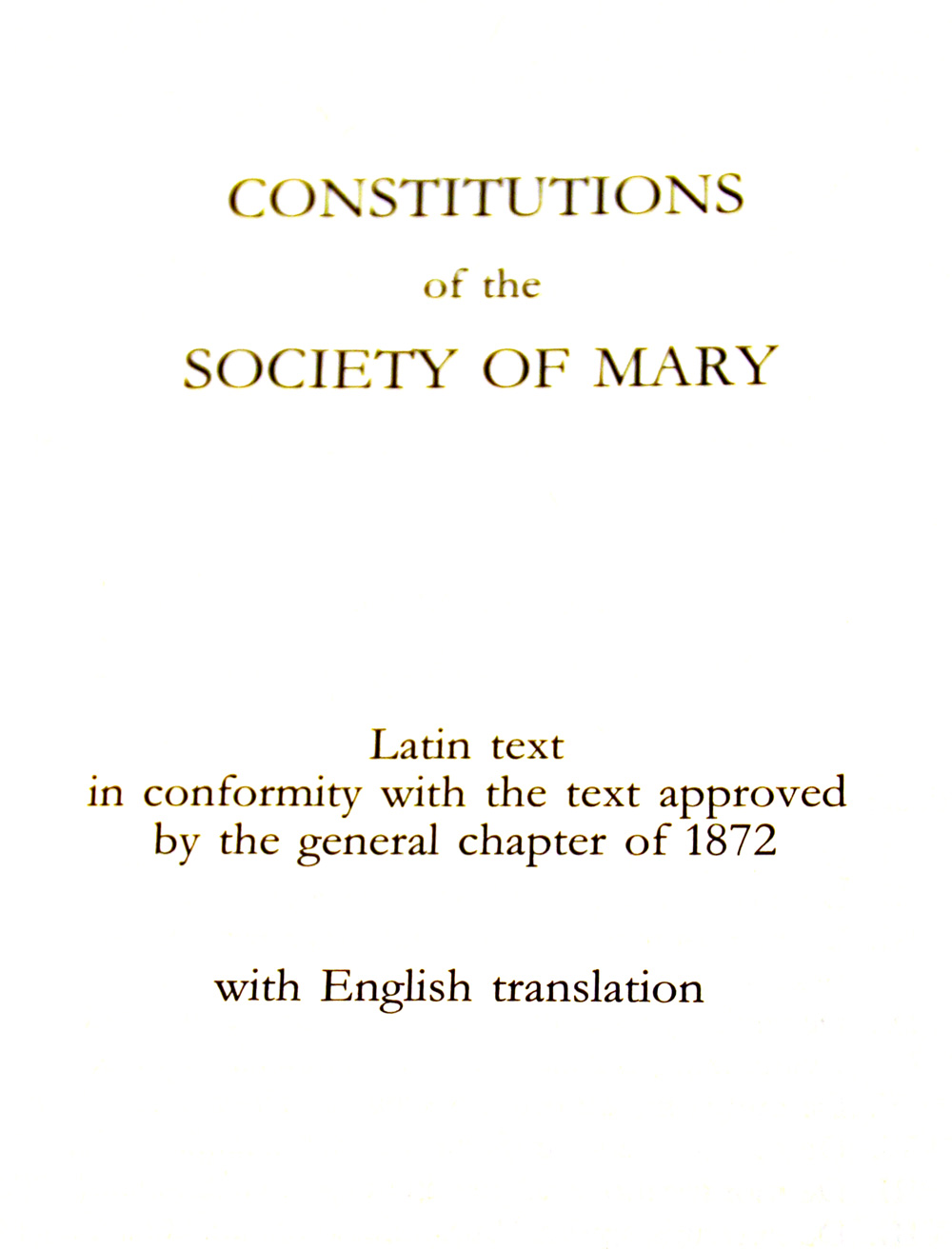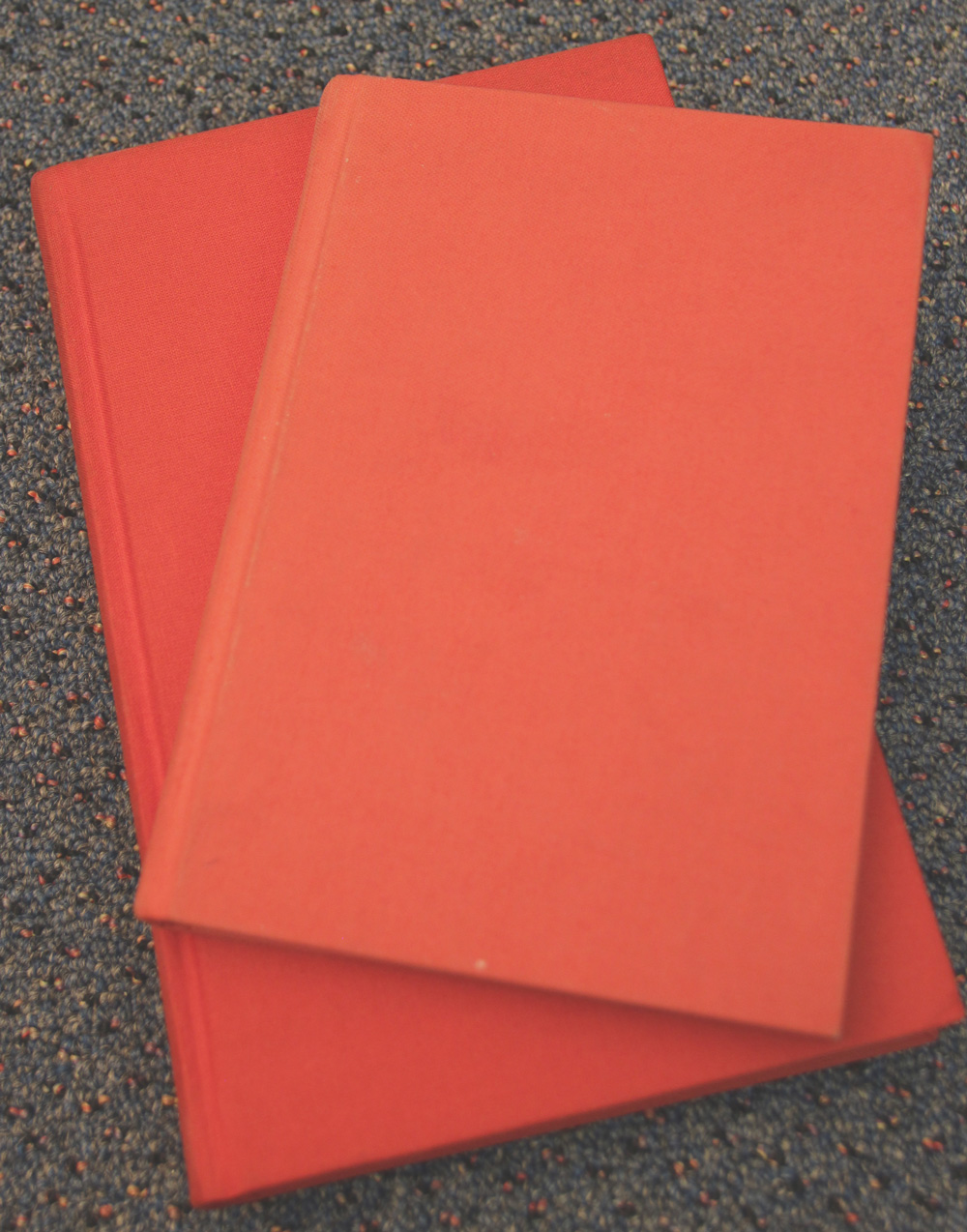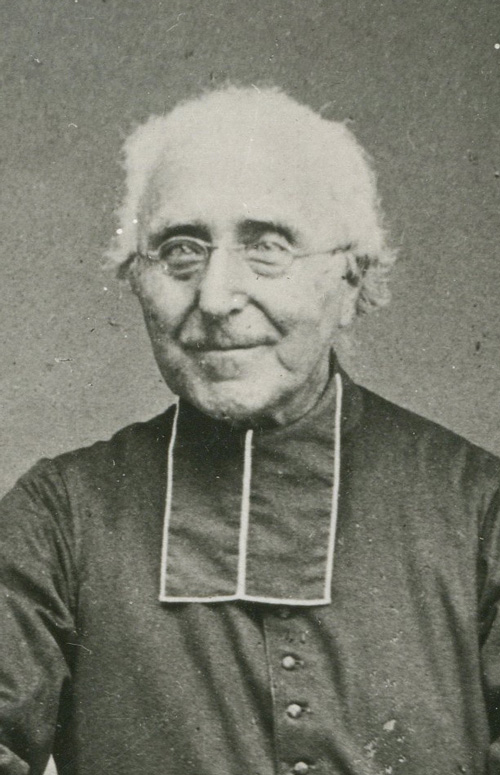 ---
Roman snow
From the Marist International Theologate, 'Casa di Maria', in Rome, Fr Tony Kennedy reports on a chilly Feb 26:
'Snow Day! The weather forecast was right for a change. It did snow and there was no school today. It began to fall around midnight and continued until 9 am this morning. I woke around 4.30 am and went for a walk. It was so quiet. Some of the seminarians had not seen snow fall.
Many of the local young people were out in the small park next to the church having a snowball fight. Now the sun is coming out and it is beginning to melt. But it will be very cold tonight and tomorrow.' Brrrrrrr.... [Feb 27]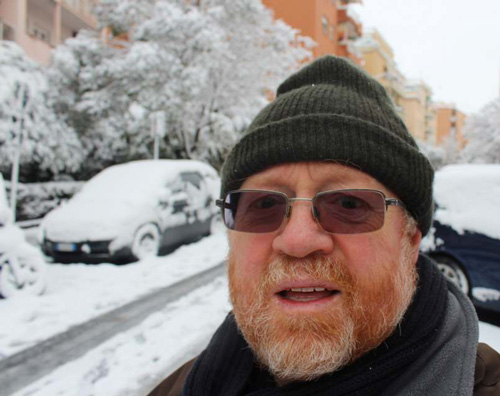 Above: Aussie, Fr Tony Kennedy and friend at 'Casa di Maria'. Below: Students Leandro (Brazil), Floyd (Oceania) and Etienne (Africa)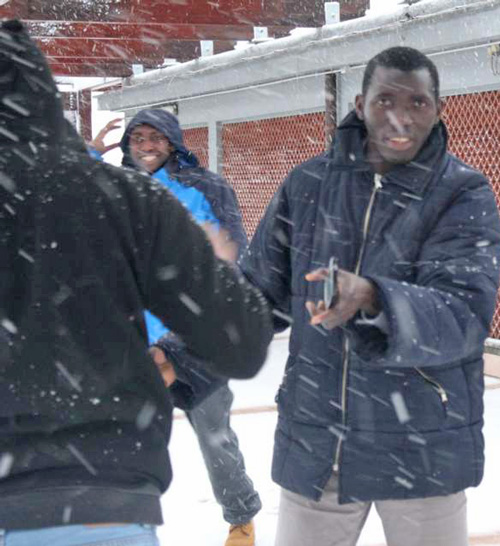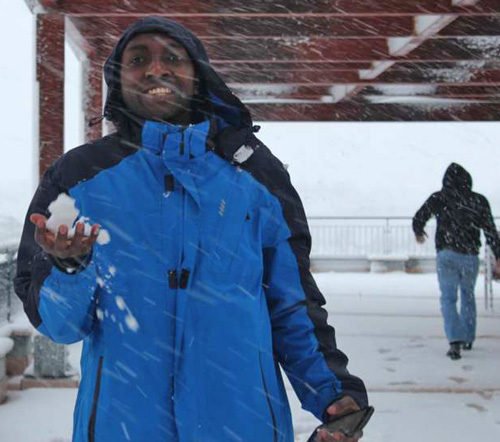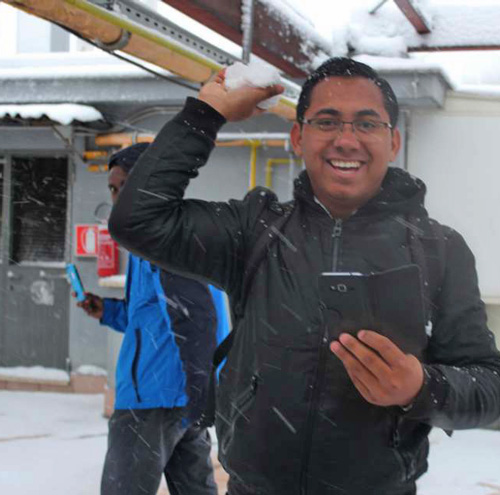 Below: Samu (Oceania), Ben and Hayden (New Zealand).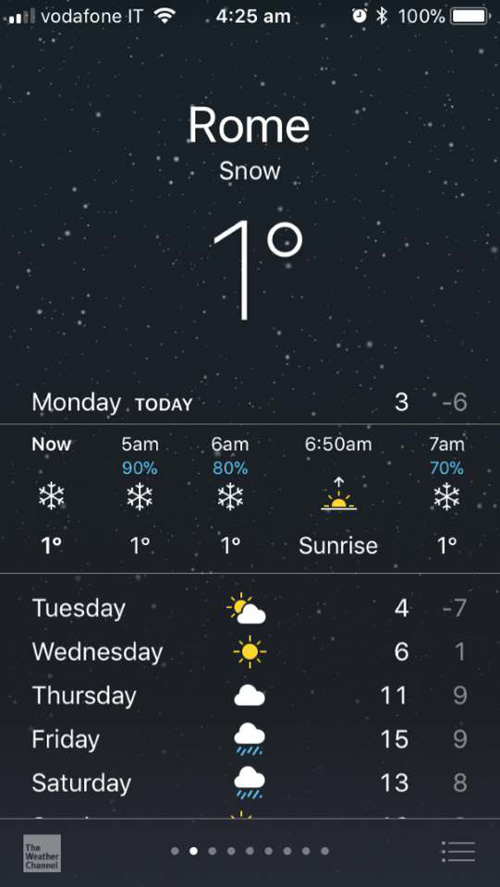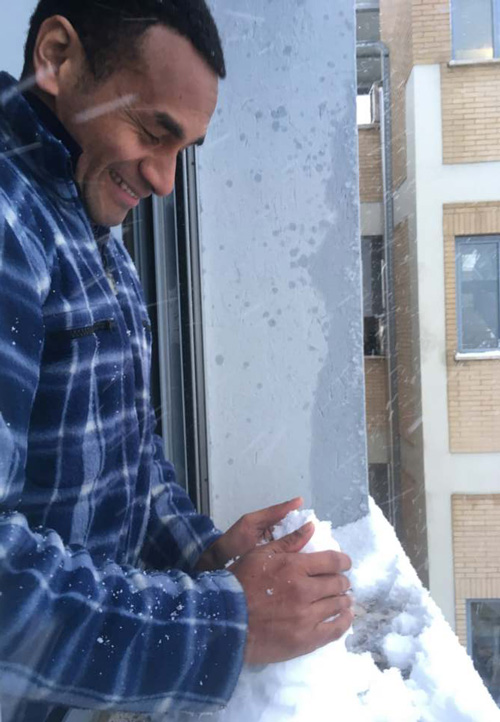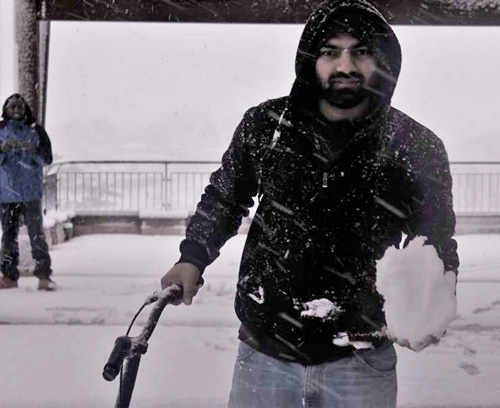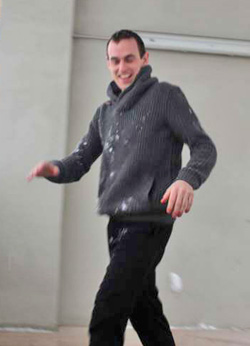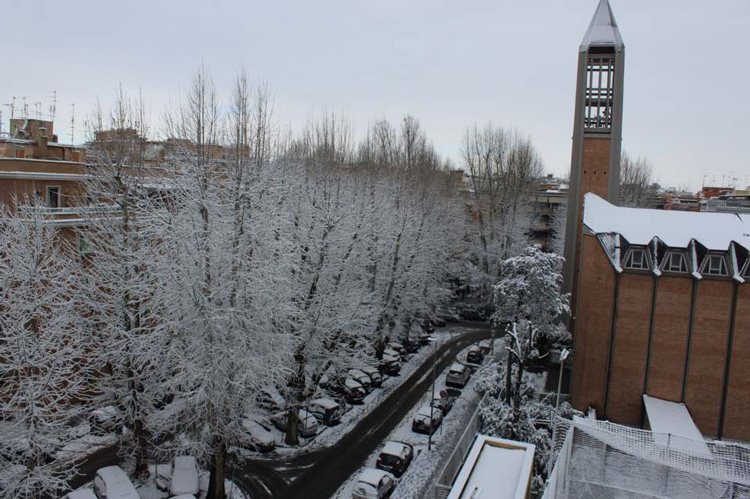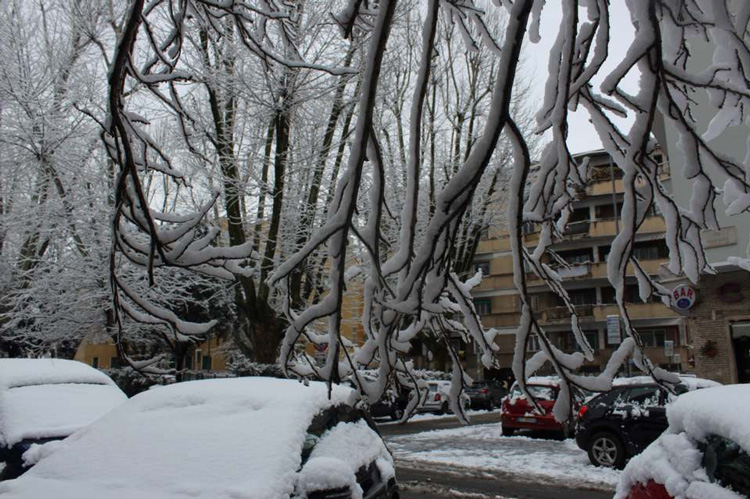 Above, views from 'Casa di Maria': nearby parish church and local street. Below: Roof top of 'Casa di Maria'.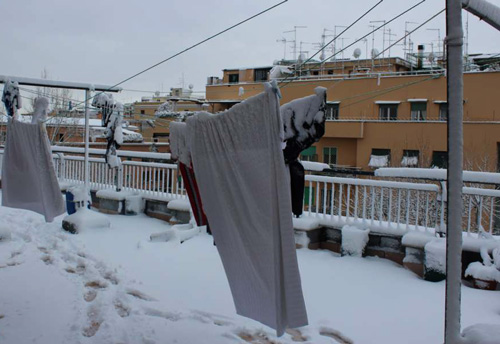 ---
Thanks from Fr Hoppy
From Misioneros Maristas, Tarija, Bolivia, Australian Marist, Fr John Hopkinson, sends this brief message:
'Dear Friends, attached are photos of our community that were taken Christmas 2017. We offer our warmest regards and in appreciation of your friendship with us. John Hopkinson.'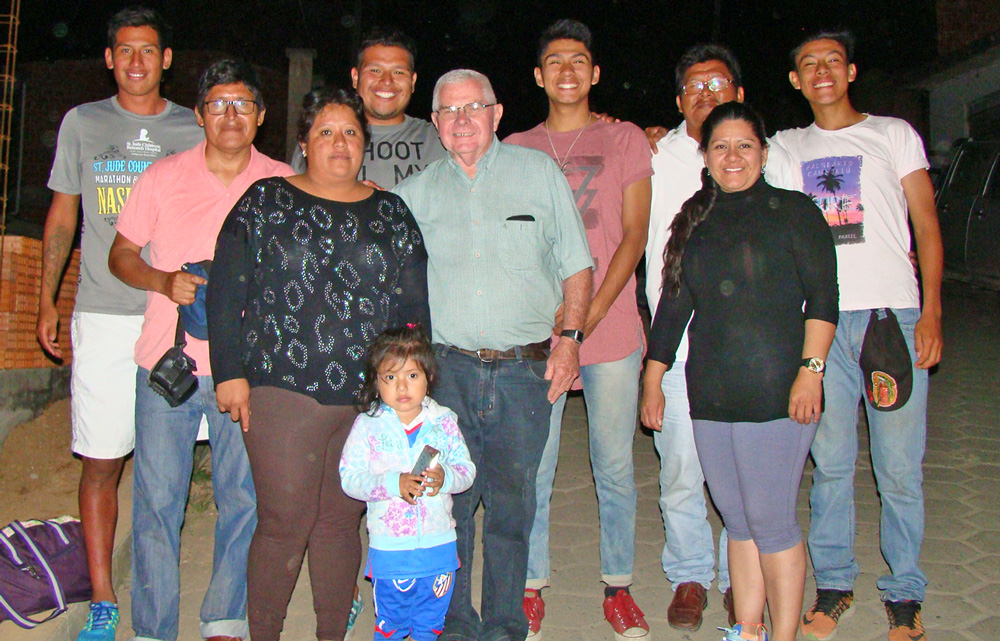 ---
Charles O'Neill bust
Sydney's city-centre shrine of St Patrick's, Church Hill, now has a bust of Australia's St Vincent de Paul Socety founder, Charles O'Neill. Whilst the first SVP conference was set up in Melbourne in the 1850s, it was soon disbanded, with Charles O'Neill establishing the Society in Sydney, its first meeting held in the Rocks at St Patrick's.
Parish priest, Fr Michael Whelan SM, reports: 'The St Vincent de Paul Society last year had two bronze busts of Charles O'Neill made – one for the Charles O'Neill walk at Rookwood cemetery and one for St Patrick's. Leo Tucker – State Director of Mission and Spirituality – brought in the bust for St Patrick's this week. We will be placing it in the courtyard later in the year.'
For more on Charles O'Neill, click here. [Feb 24]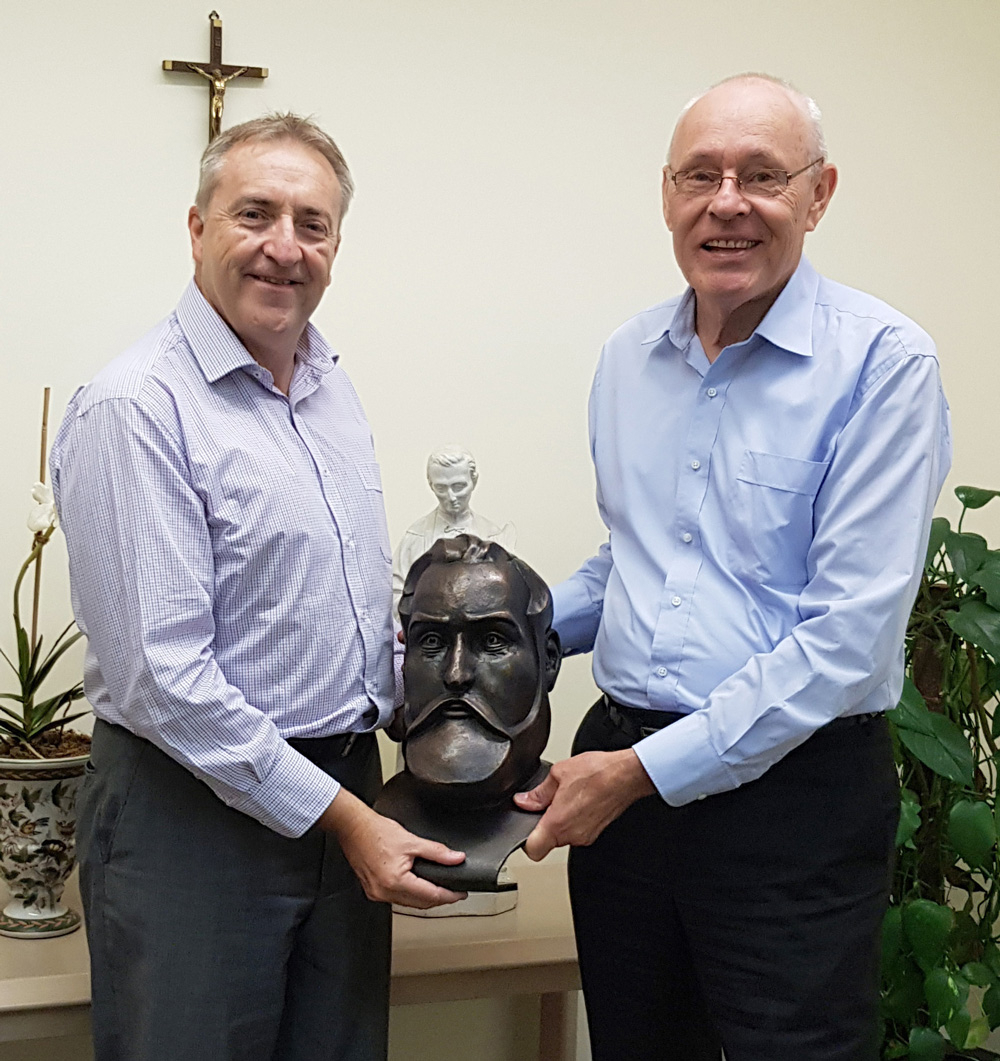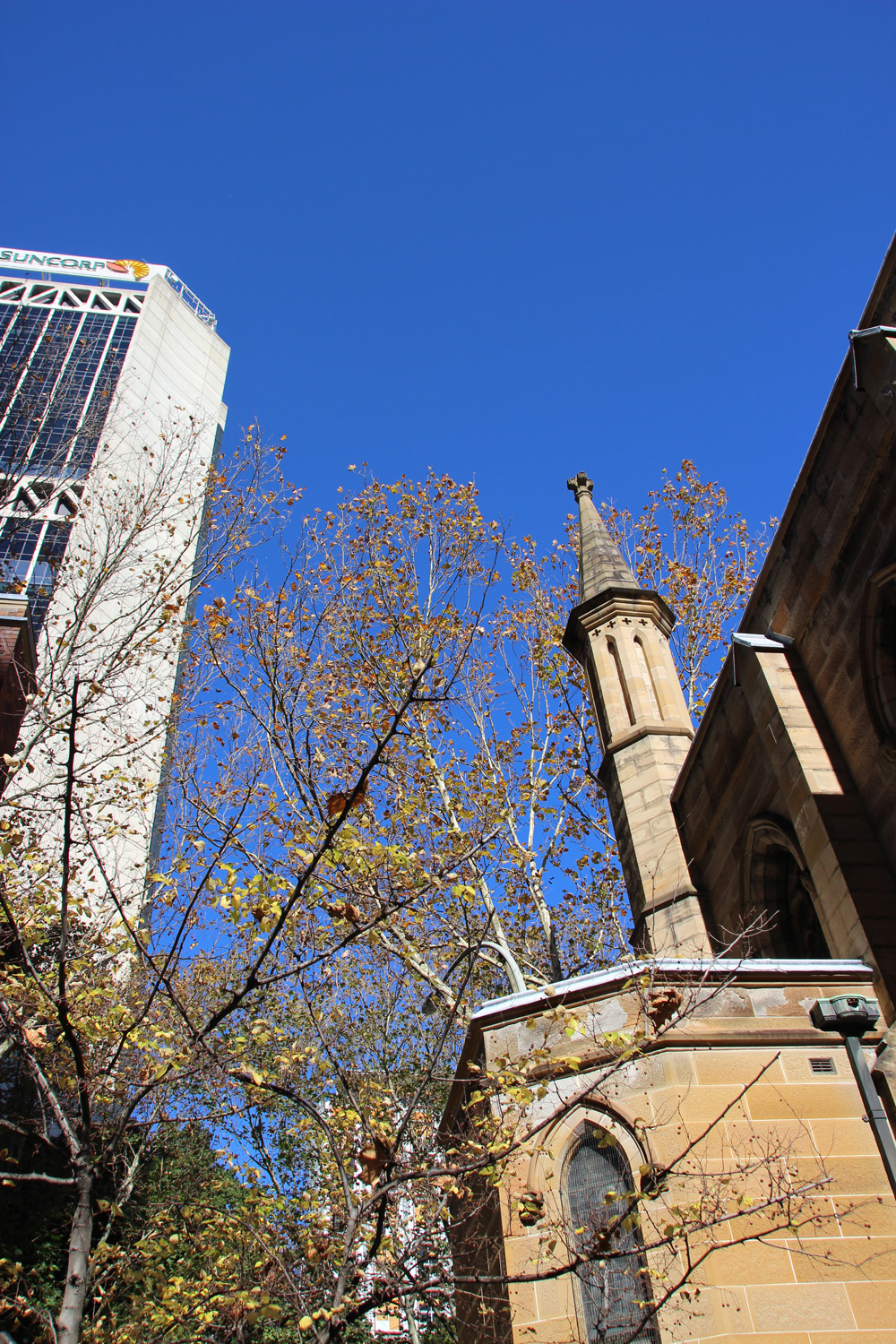 Above: SVP's Leo Tucker and Fr Michael Whelan with the O'Neil bust.
Below: Courtyard of St Patrick's where the bust will be kept. | Memorial plaque in nearby Harrington St commemorating the first conference of SVP in New South Wales. Click here for St Patrick's web site and other historical plaques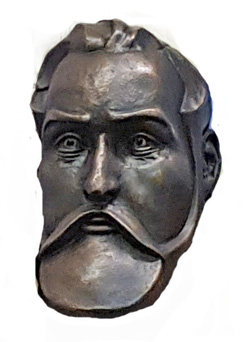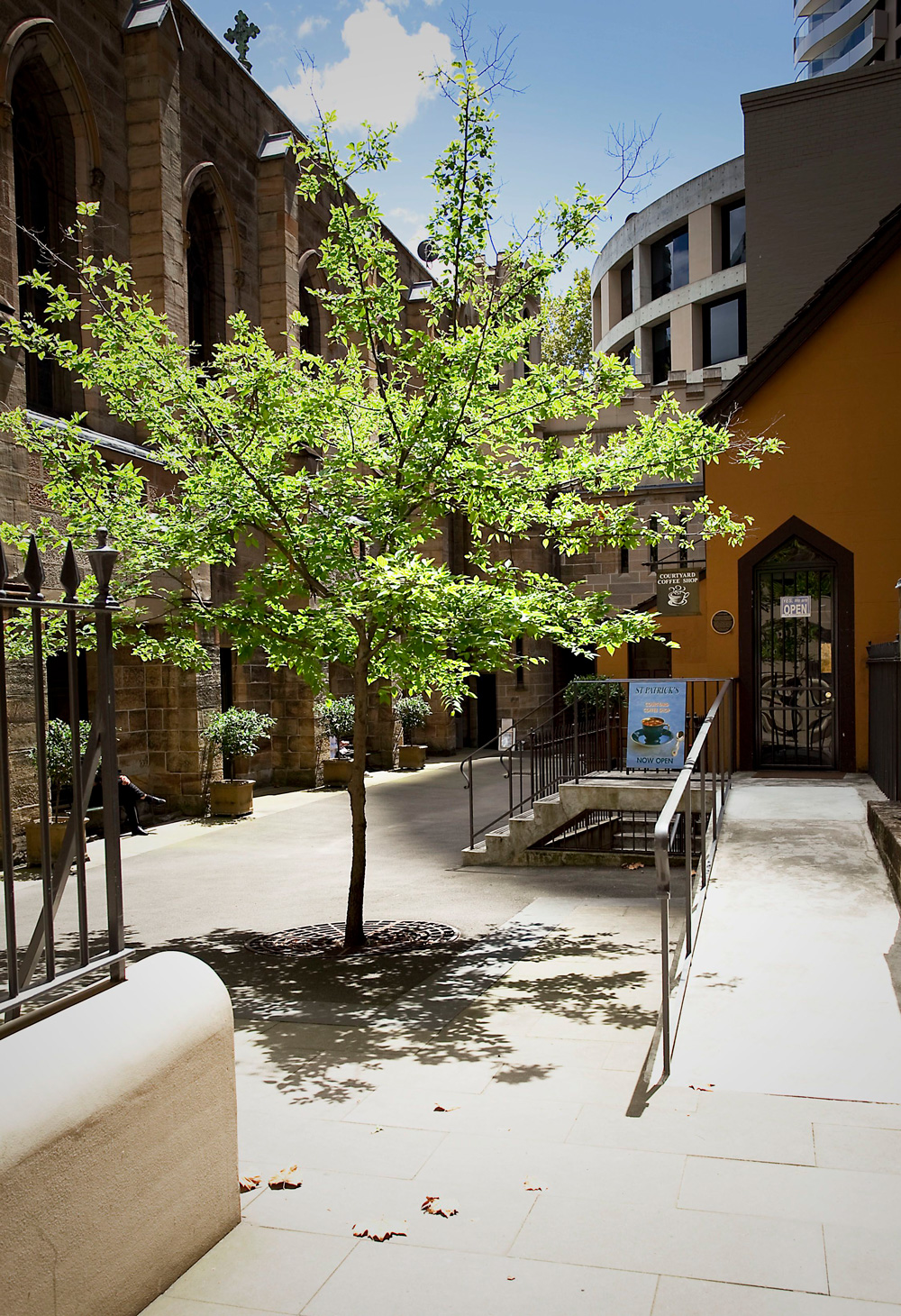 ---
'Bolletino'
From the Marist International Theologate, 'Casa di Maria', Rome, comes their multi-language newsletter, 'Bolletino'.
The colourful bulletin includes articles from students, pictorial pages of recent happenings and adventures of the community and a word from the superior of 'Casa di Maria', Australian Fr Tony Kennedy SM. He reports: 'We are a community of seventeen: four formators and thirteen seminarians from twelve different countries. I am learning Italian and making plenty of mistakes but I am getting better.'
Click here to download. [Feb 23]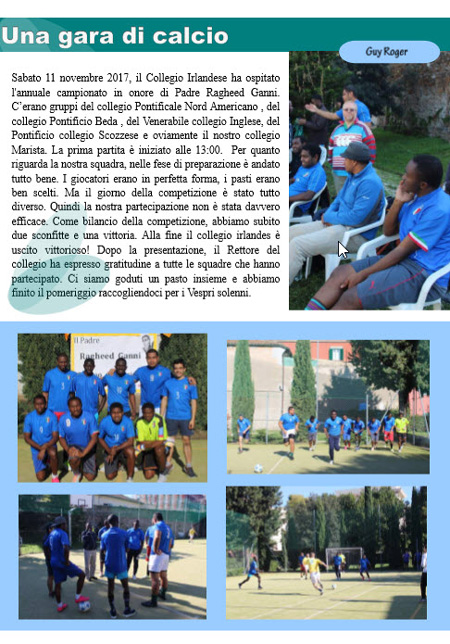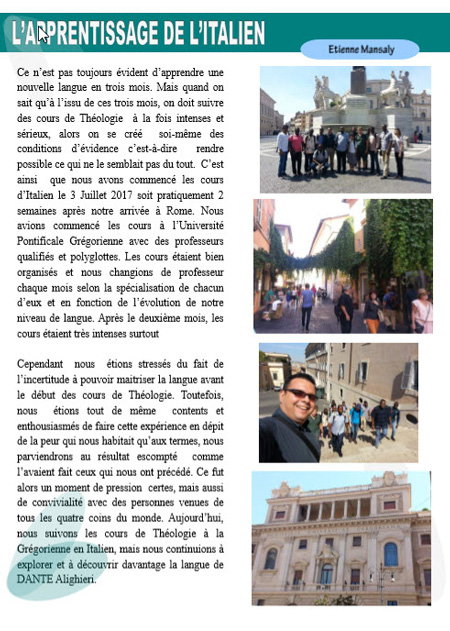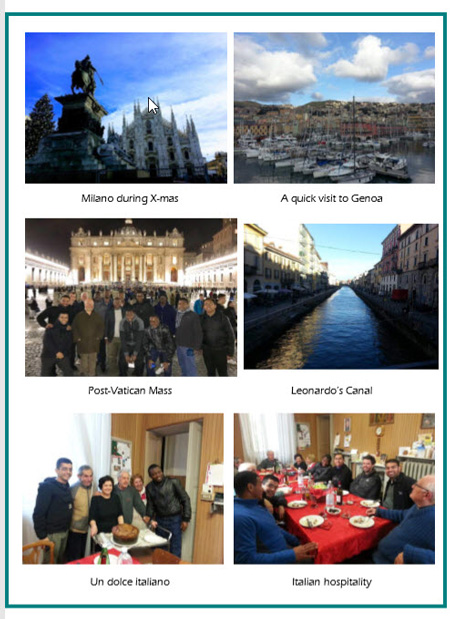 ---
'Fake fasting'
Loudly boasting or complaining about fasting during Lent and treating others unkindly is not what God wants, Pope Francis said, as reported by Catholic News Service.
"Does my fasting end up helping others? If it doesn't, it's fake, it's contradictory and it leads to the path of a double life. I pretend to be Christian — righteous like the Pharisees, the Sadducees — but inside I am not," he said in his homily Feb. 16 at morning Mass in the Domus Sanctae Marthae.
The pope preached on the day's first reading, taken from the prophet Isaiah, which condemned the false ways the faithful were fasting on a day of penance and the ways that are "acceptable to the Lord."
Catholics who fast and boast aloud about their penitential acts are engaged in deception and are "rigging" true virtue, he said. The only cover-up people should commit is covering their face with a genuine smile so others are unaware they are fasting and doing penance.
Whether people can fast completely or not, he said, what matters is being humble, joyous and sincerely helping others. True Lenten fasting calls people to reflect on their sins, feel shame and beg for God's forgiveness, Pope Francis added.
Think about every sin, even the ones that would cause embarrassment if they ended up revealed in the news, the pope suggested. "Yes, be ashamed."
Finally, he said, what is needed is to reflect on and remedy one's behavior and one's treatment of others, particularly of those who are in need. In the day's reading, God asks people to set free the oppressed, shelter them and share with the hungry and homeless. This includes treating everyone in one's life — housekeepers, employees, assistants — with respect.
"How do you treat them? Like people or like slaves? Do you pay them fairly? Give them vacation?" he asked.
Pope Francis said people should pray for the grace to be consistent in what they believe and do, and to live Lent with "feeling a bit of hunger" and lots of prayer. [Feb 21]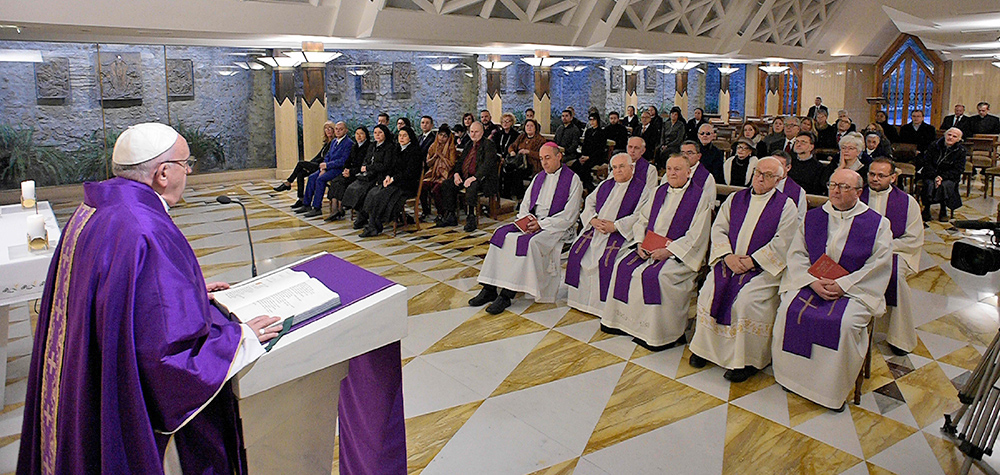 ---
The Marist Vocation
Vocation promoter, Fr Gerard Hall SM, has updated the 'Vocation' page on this web site.
The page includes background history of the Marists and practical steps towards Marist Life. Click here [Feb 20]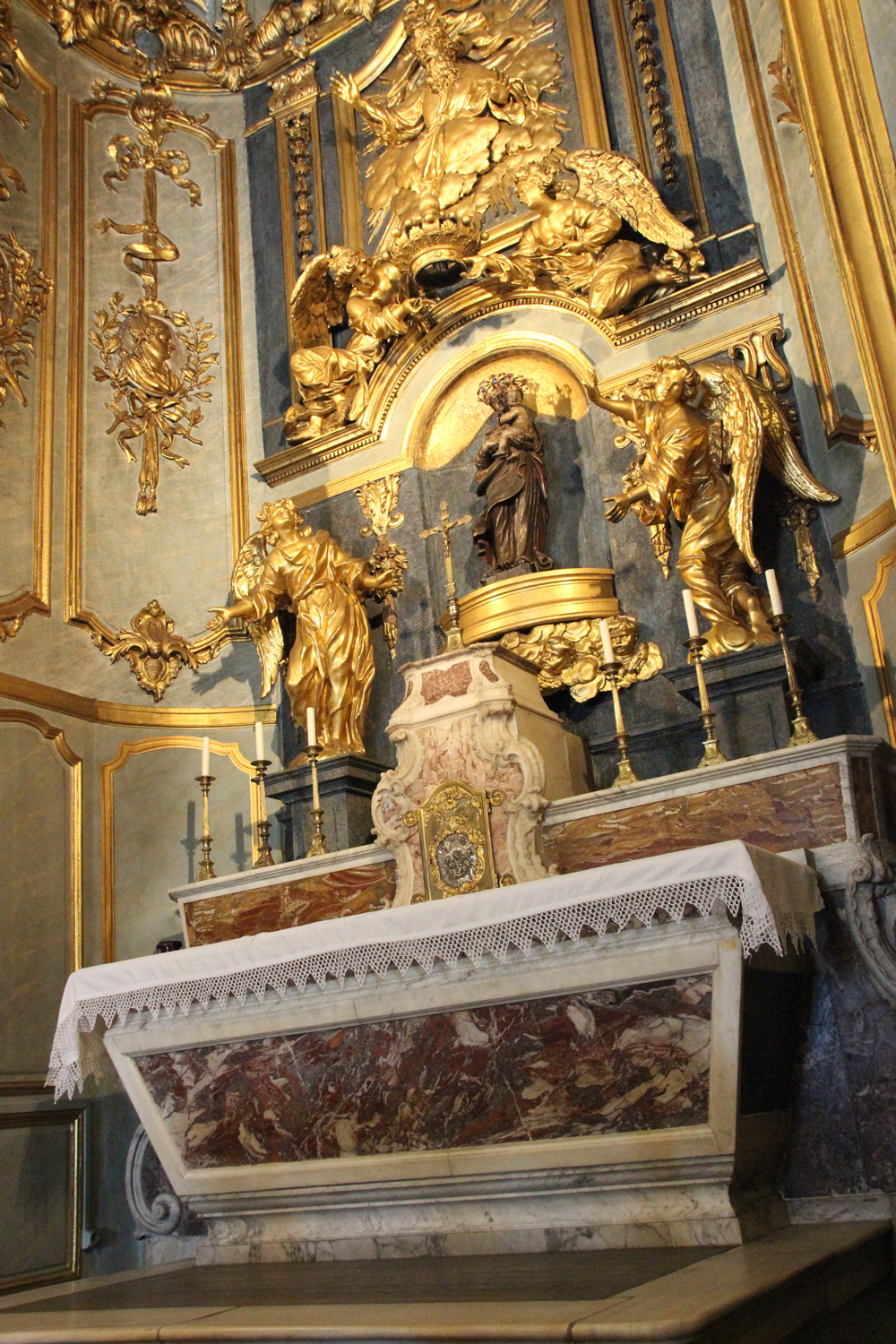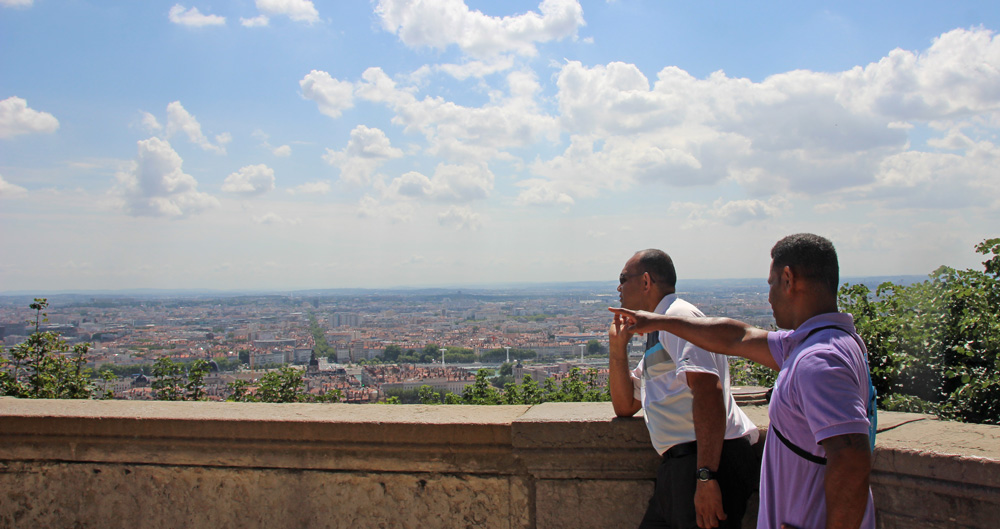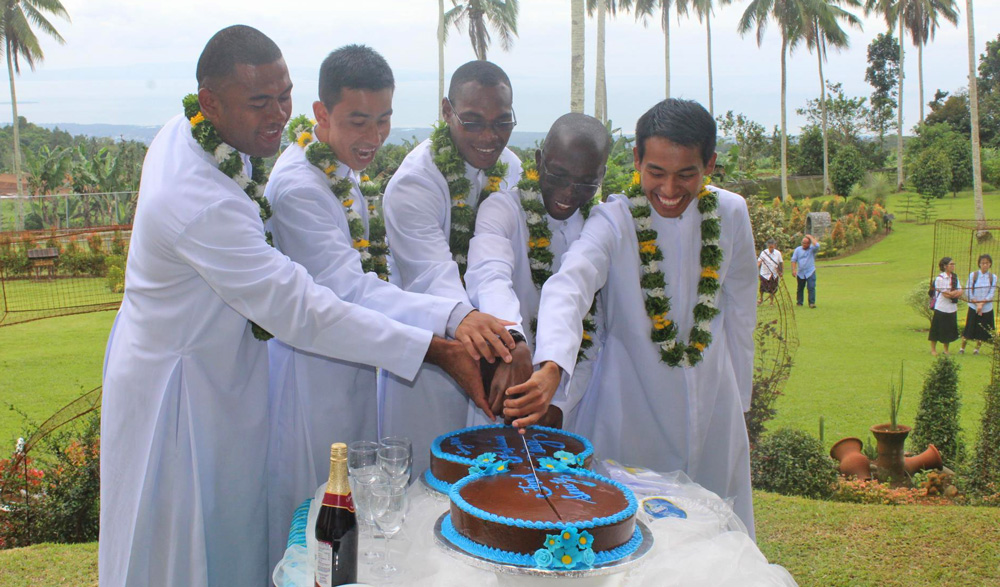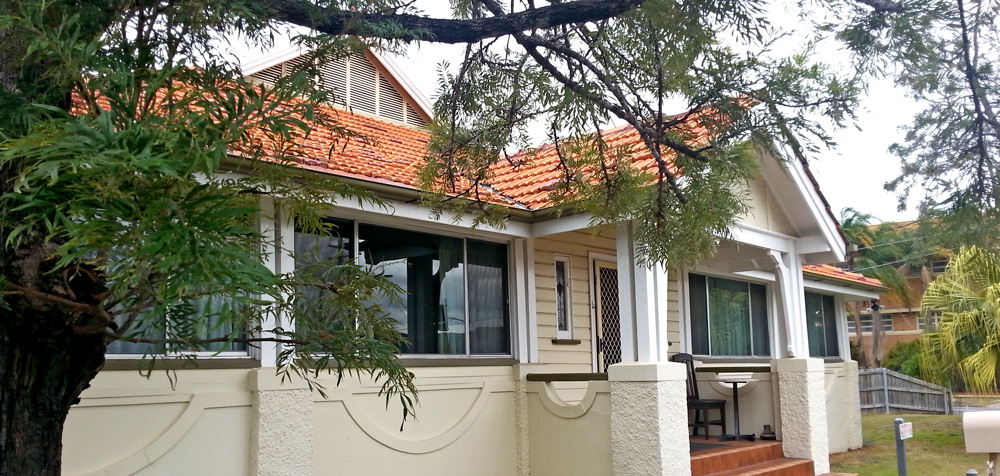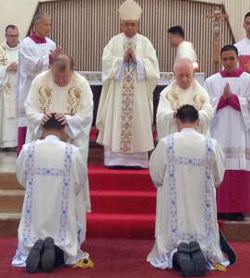 ---
Laity news
For Marist Laity Australia's latest newsletter, click here.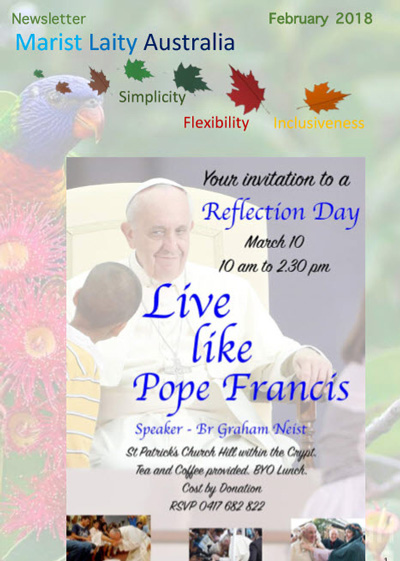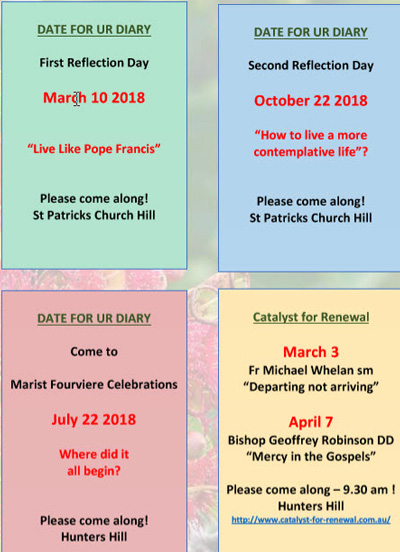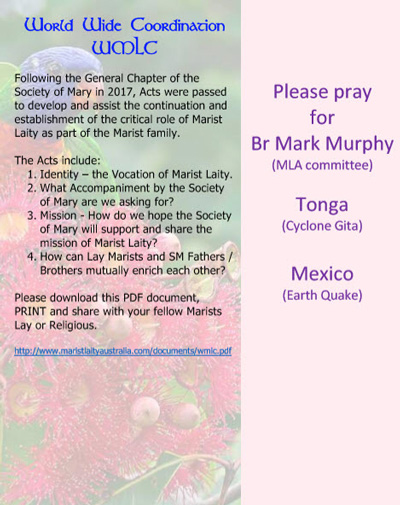 ---
MMC's Cyclone Gita appeal
Executive officer of the Marist Mission Centre, Fr Paul Sullivan SM, has appealed for help for Tonga's stricken Apifo'ou College (pictured below) devastated by Cyclone Gita.
In a special bulletin Oceania Marist provincial, Fr Setefano Mataele SM, reports:
'Gita's track went past Samoa leaving trails of flooding and destruction. Marists in Samoa, (Lepea Parish and Chanel College) are safe with no damage to any of their buildings.
'Thankfully Gita passed Samoa as a category 1 cyclone. Tongatapu, the most populated island in Tonga was not so lucky. Gita went over it on Monday night , 12 February, and left destructions never seen before in the island.
'A State of Emergency was called and it is expected that the clean up will take some weeks.
'The Marists in the Kauvai Parish are well with no damage to their building. The Marists in the School , 'Apifo'ou College, are safe, but the school's infrastructures were not spared as seen in the pictures. A lot of work and help are urgently needed to enable students to return to school as soon as possible.
Donations to assist the College can be made through the MMC web site: click here [Feb 15]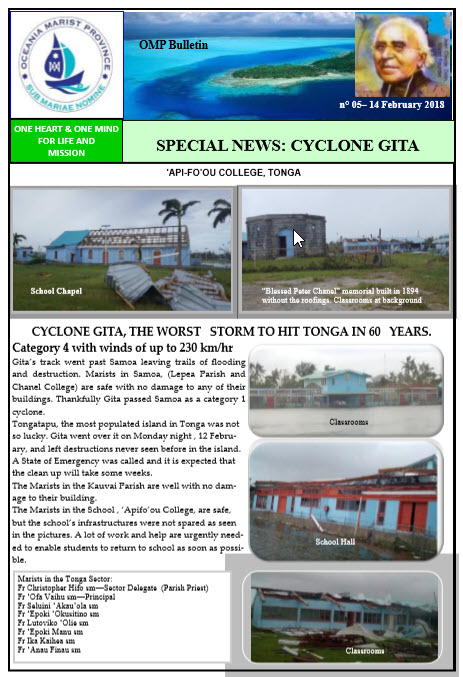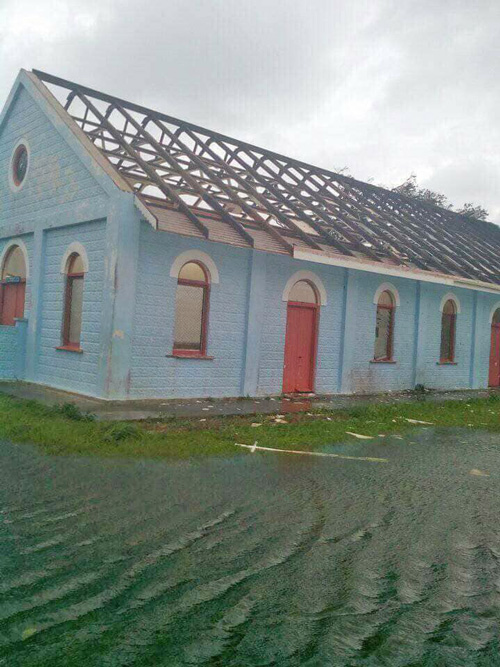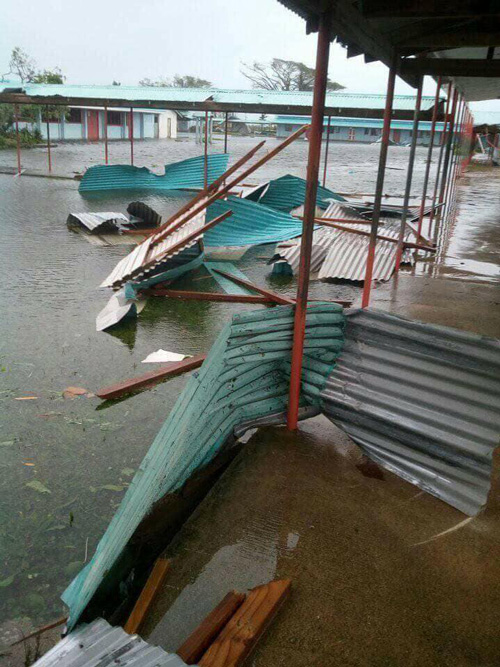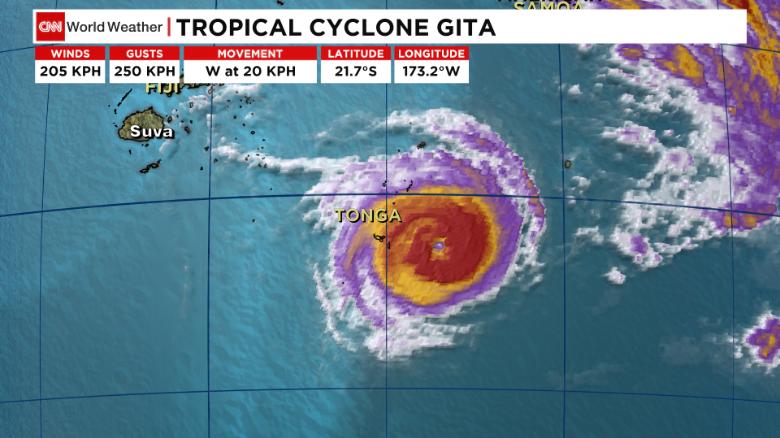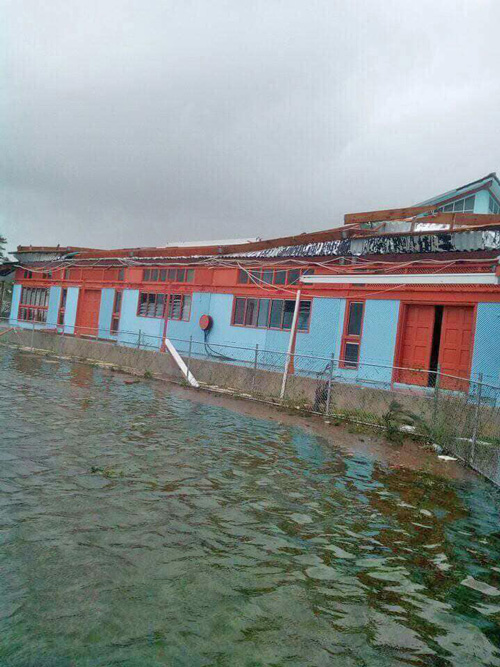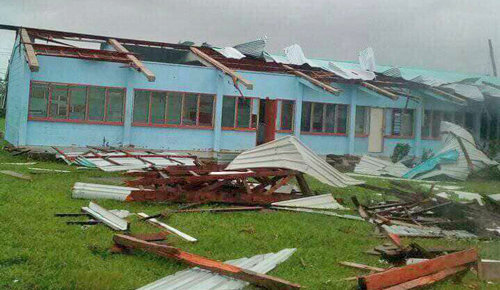 ---
Superior-General's Pacific visit
This week Fr John Larsen SM is passing briefly through Brisbane en route to several Pacific countries. In coming weeks Fr John will attend the episcopal ordination of fellow-Kiwi, Fr Paul Martin, as bishop of Christchurch, NZ, as well as visiting some communities in Oceania and finally attending the Australian Province's special provincial chapter in mid-March.
He is pictured below with members of the Marist House of Welcome community, Paddington, Brisbane. Welcome back Down Under, Fr John ! [Feb 15]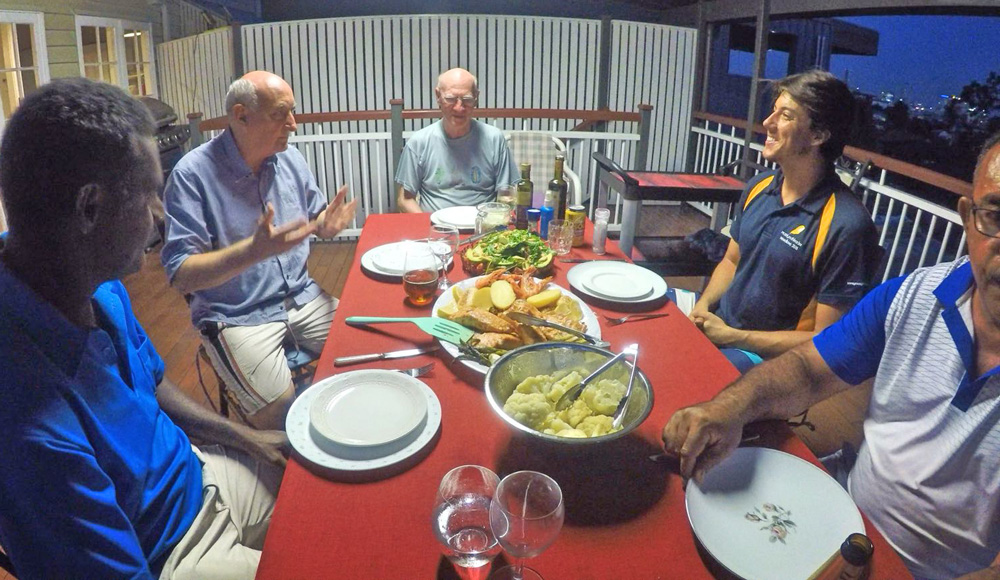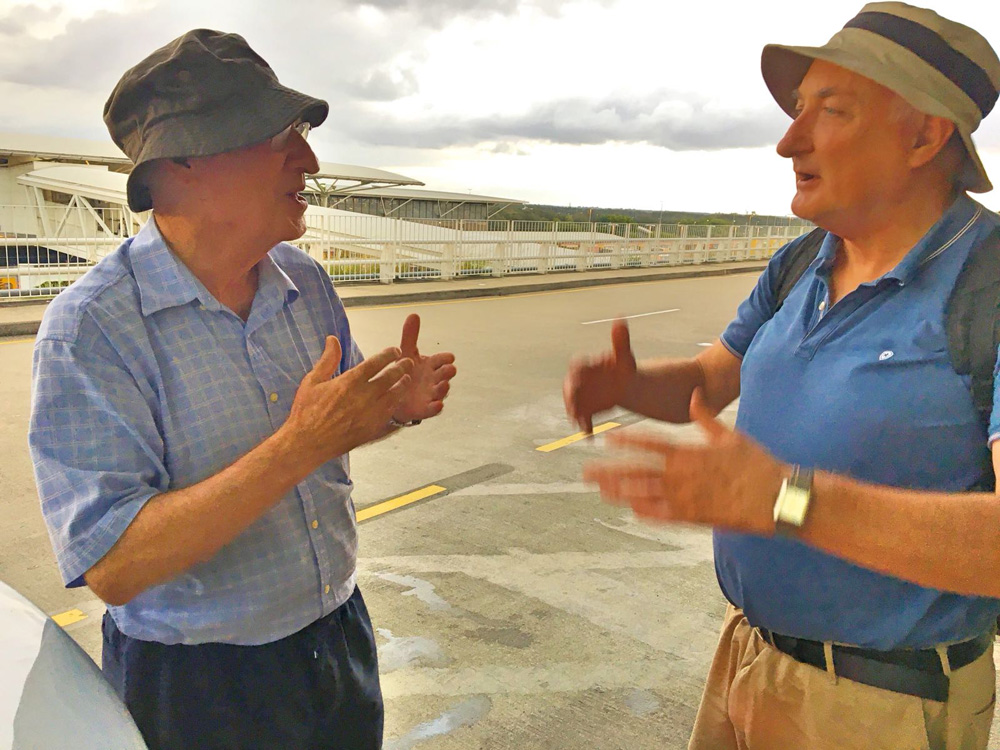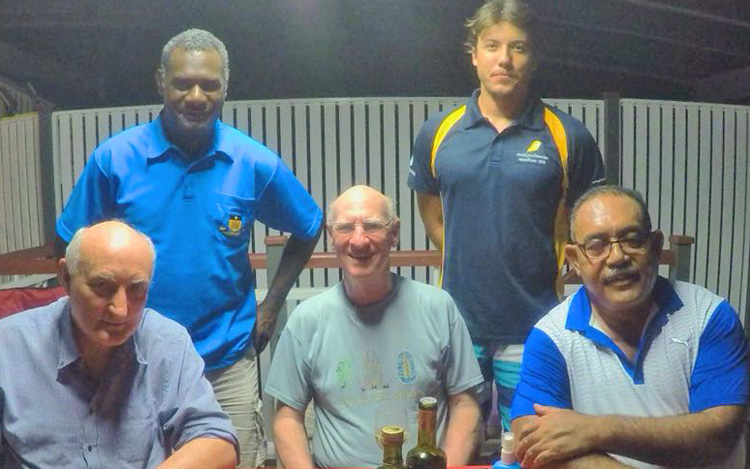 ---
e-Bulletin from USA
By courtesy of the USA Marist Province, their 'e-Bulletins' will now be available on our 'Members' page.
The latest issue features reflections of Fr Paul Hachey, currently on the staff of St Patrick's city-centre shrine, Sydney. With fellow American, Fr Mark Kenney (also working Down Under), Fr Paul had a glimpse of rural Australia in the company of Tamworth's own Fr Paul Mahony. [Feb 14]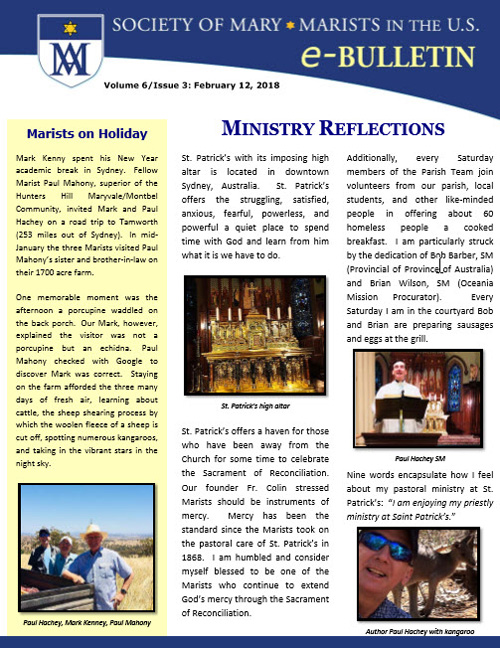 ---
'Repent, and believe the Gospel'
The Lenten season is with us again (Ash Wednesday, Feb 14). Sydney's Archbishop Anthony Fisher OP offers encouragement to enter into its forty days generously. Click here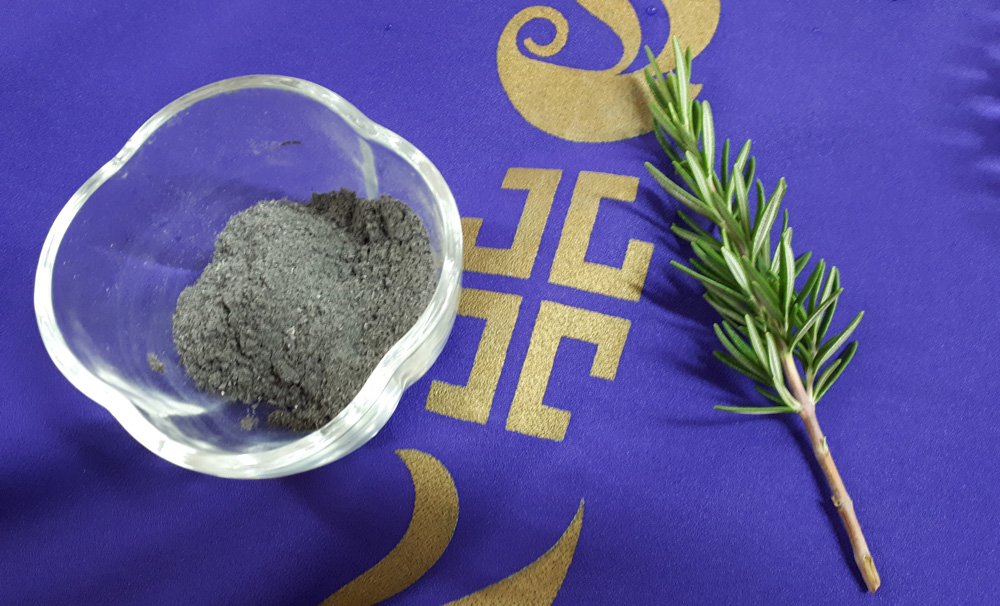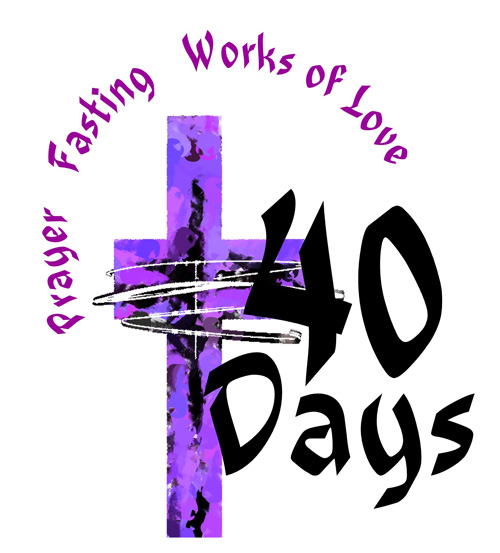 ---
New leader for Asia District
From Rome, SM Bulletin reports:
'This week, the Superior General has appointed Fr Christopher Ganzon from the District of Asia as the new Superior of the District. Fr Chris has worked for many years in the District's formation community in Davao and is currently ministering in Digos, Philippines. He will succeed Fr Pat Devlin on 1 Jun 2018.'
Fr Chris was part of the 2012 Spirituality & Lifestyle program at Villa Maria, Hunters Hill (pictured below).
Congratulations, Fr Chris ! [Feb 10]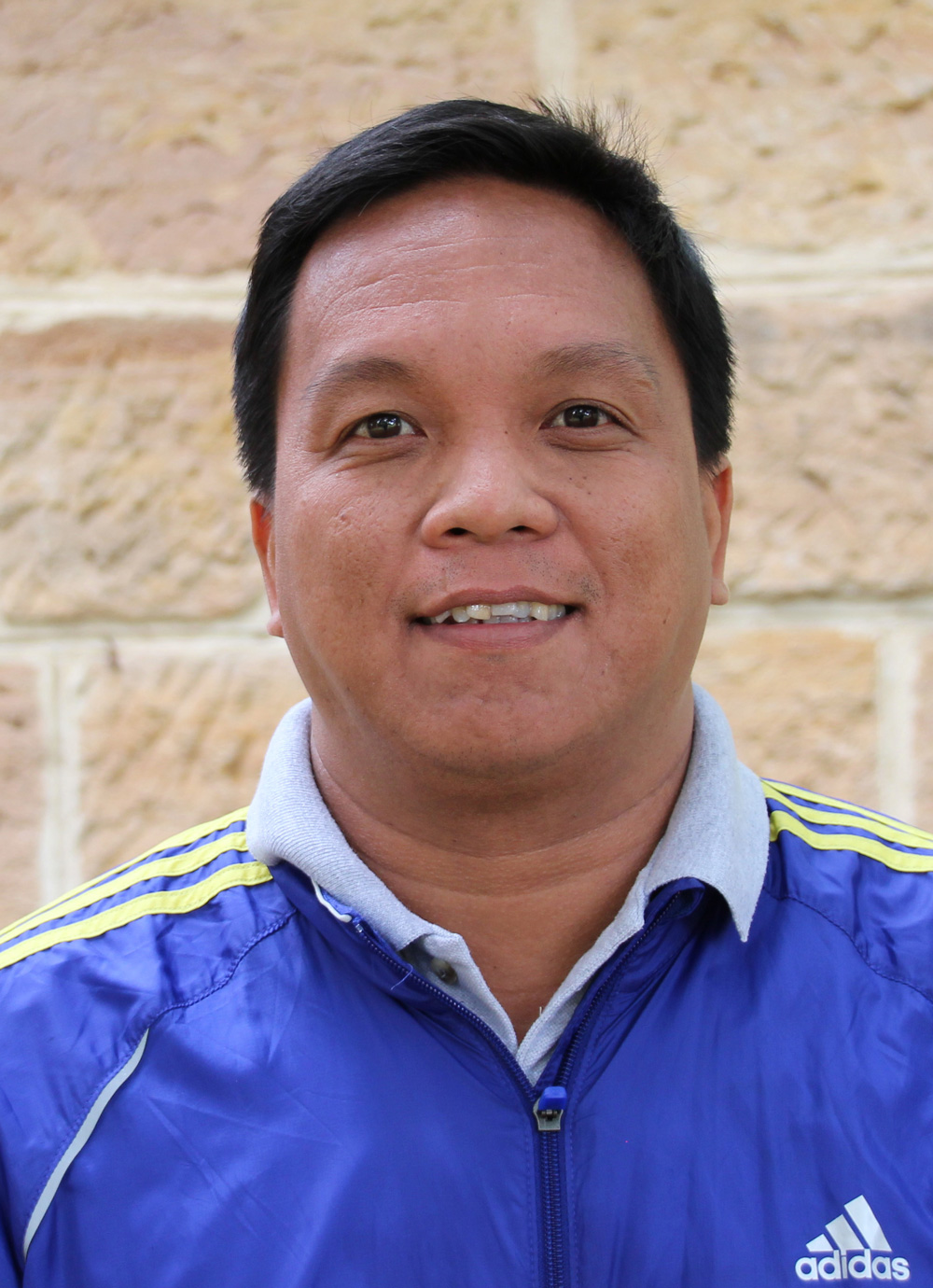 ---
New Marist bishop
Congratulations to Bishop Elect Fr Joel Konzen SM from the Marist Province of the United States of America, who has been appointed by Pope Francis as auxiliary bishop of Atlanta, USA. He is widely experienced as an educational and Marist leader and formator.
Congratulations, Bishop-elect Joel ! Click here for Vatican press release (It's in Italian). [Feb 09]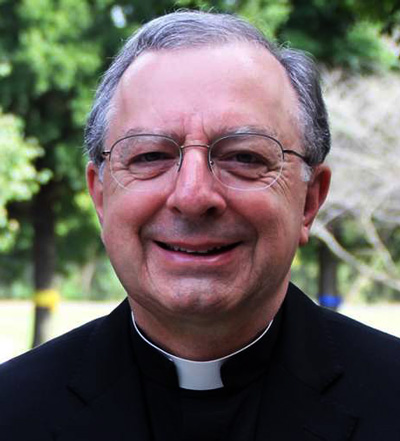 ---
Foreign Affairs visit
Japan's parliamentary Vice-Minister for Foreign Affairs, Mr Iwao Horii, called to see Fr Paul Glynn SM at Villa Maria on Feb 03. The visit was arranged by Consul-General of Japan, Mr Keizo Takewaka.
Mr Horii hails from Nara, where the Marists onced worked. Fellow Nara citizen, Mr Kamibo, accompanied Mr Horii, representing the Council of Local Authorities for International Relations (CLAIR). For details, including the activities of the Japan Local Government Centre, click here. [Feb 04]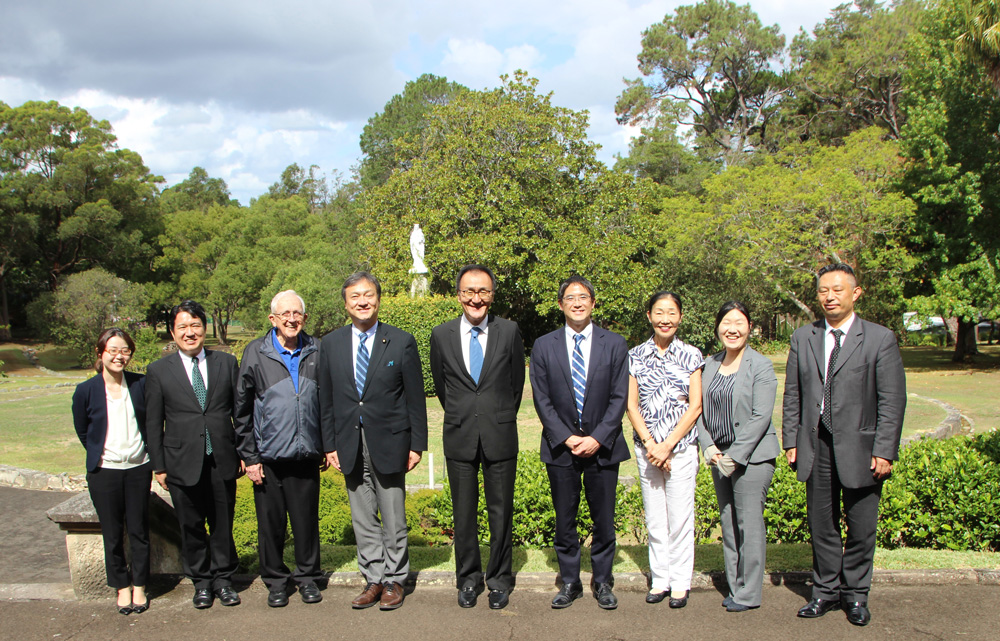 Above: The Japanese visitors at Villa Maria with Fr Paul Glynn (third from left). Mr Iwao Horii and Consul-General Takewaka, are next to him (fourth & fifth from left).
Below: Fr Paul with Mr Horii | ... and the Consul-General, next to Villa Maria's 'Gingko' tree,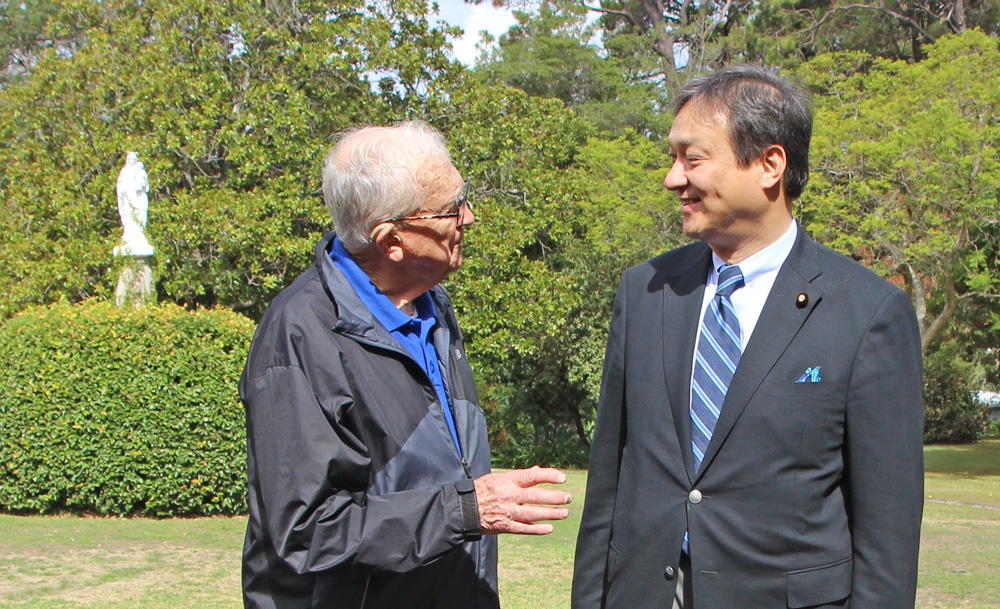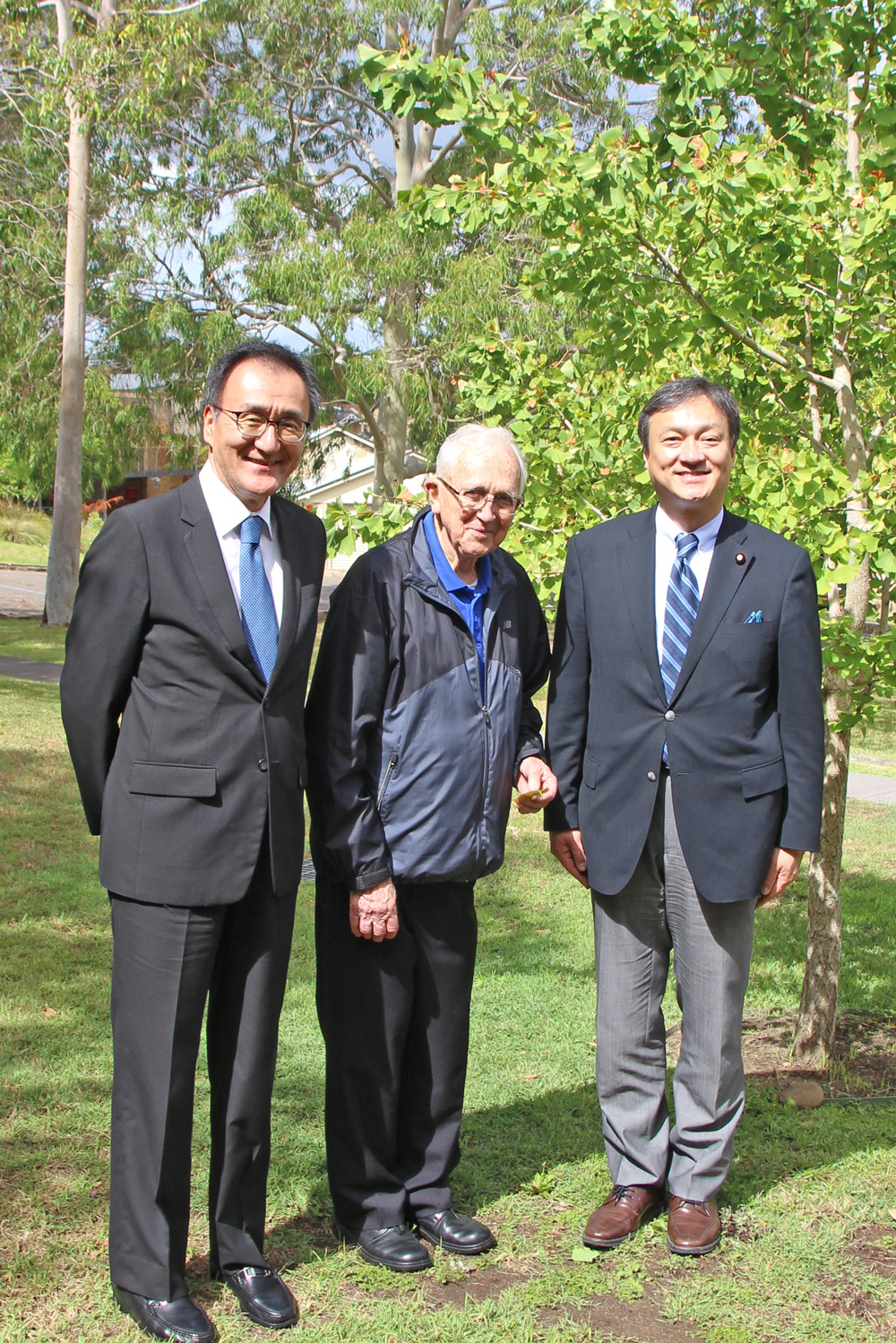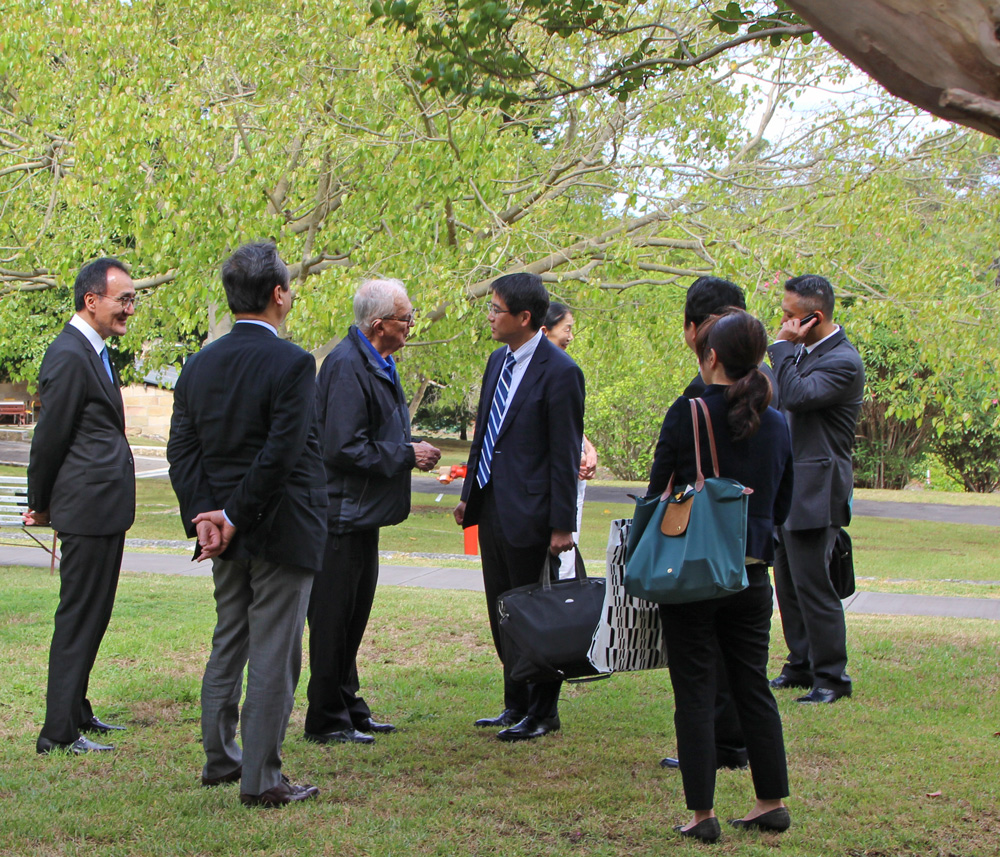 ---
Celebrating our Marist vocation
Reflecting on the Feast of the Presentation of the Lord, Superior-General, Fr John Larsen SM, points to the opportunity for confrères to 'celebrate our own Marist vocation and reflect upon what it means.' See Members page* (* access same as International Marist site) [Feb 02]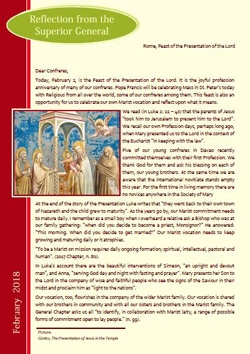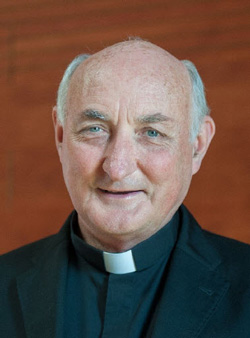 ---
Consecrated Life Day
The latest Marist news from Europe, 'Euroinfo', draws attention to the World Day for Consecrated Life, celebrated on Feb 02. Many Australian Marists were professed on this day, including Fr Paul Glynn SM, (pictured below) marking 70 years of Marist life this year. [Feb 02]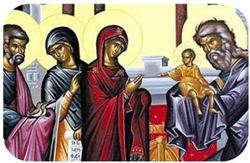 'Euroinfo' also features the visit of the Marists of La Neylière, France, to their sister community at Toulon. Local leader of the Toulon Marists is Fr Paddy O'Hare (pictured below, second from left), former member of the Australian Province's mission in Japan. Click here for more.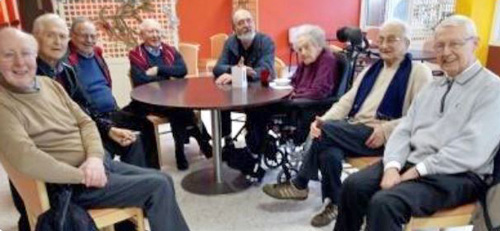 ---