---
Click here for News 2008 to 2017 | For News 2018 and 2019 go to News 2020 tab above.
---
HNOM on YouTube
Parishioners of Holy Name of Mary parish, Hunters Hill-Woolwich, have regular access on the parish's YouTube page to a weekly celebration of Mass. Easy access is through the link from the parish website: [Apr 05]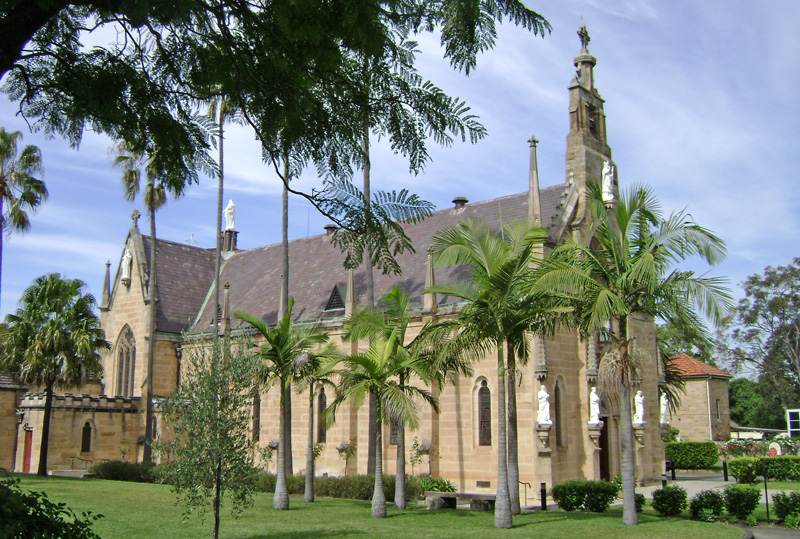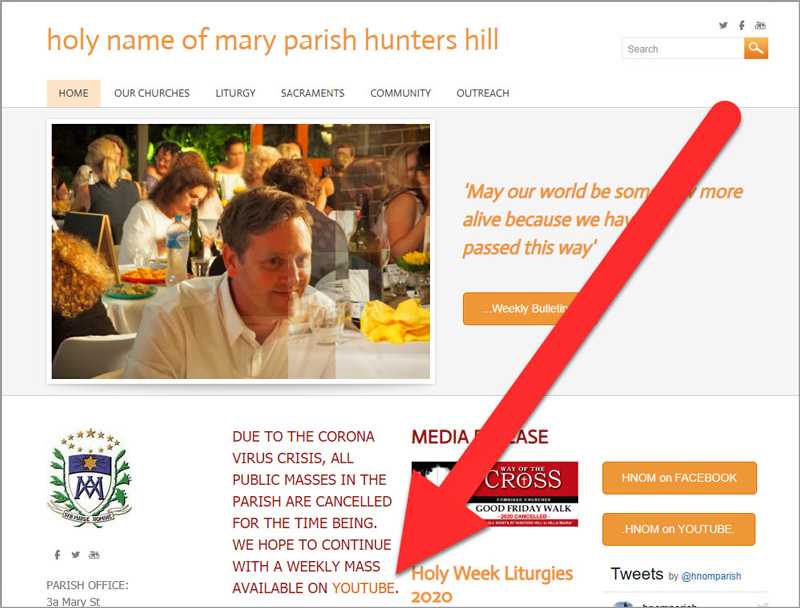 Above: Holy Name of Mary church ('Villa Maria'), Hunters Hill | Link to weekly Masses on the parish website, Below: Scenes from Palm Sunday's Mass with Fr Kevin Bates | Parishioners' family photos adorn the seats of the empty Villa Maria church.SM.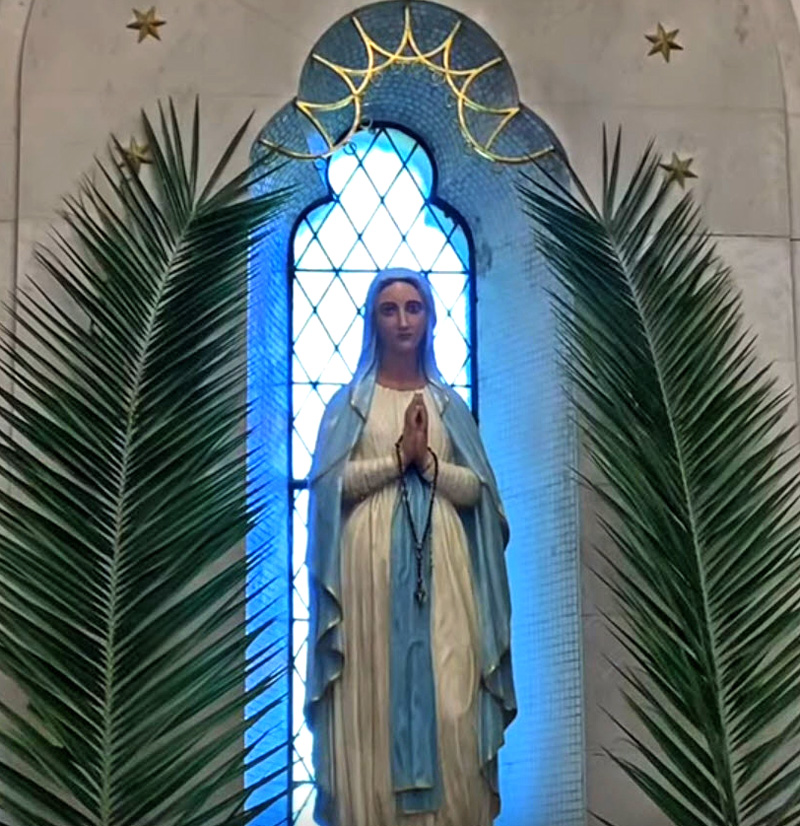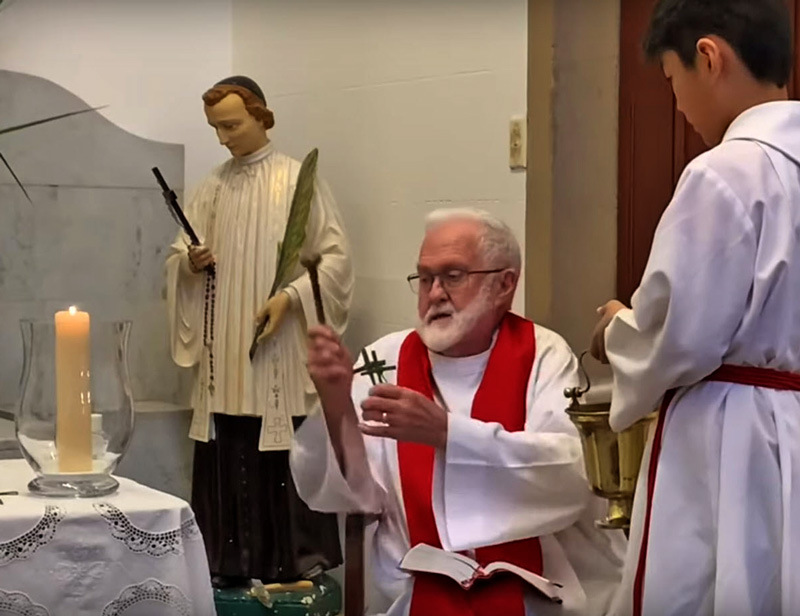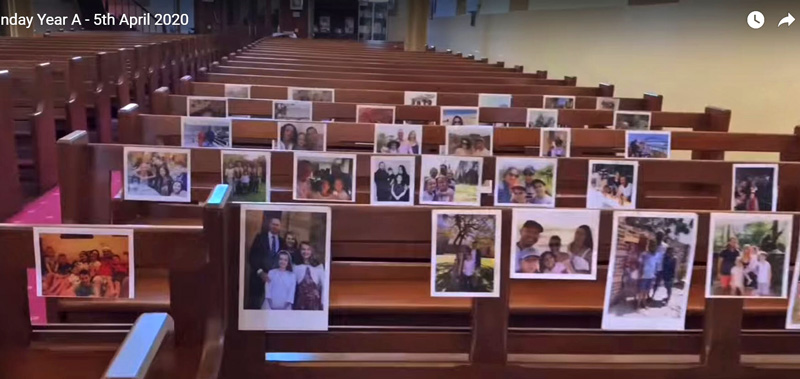 ---
Monthly message from S-G
Fr John Larsen's message for April focuses on 'stability' in these lock-down times. Click here. [Apr 05]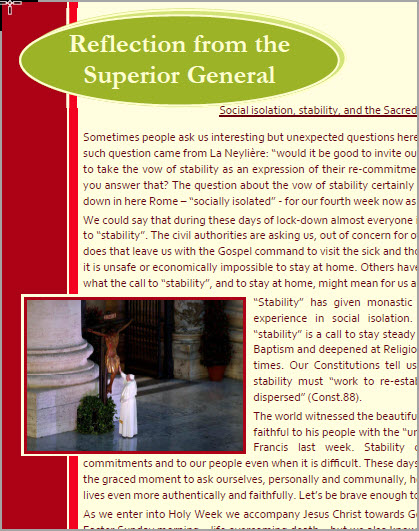 ---
Icon for Monastery chapel
The Marists of Villa Maria Monastery, Hunters Hill, have hung a canvas icon of Ven Jean-Claude Colin in the community chapel. The move was prompted by their beginning a novena of prayer through the intercession of Fr Colin and the Blessed Virgin Mary in the face of the COVID-19 crisis.
Superior-General, Fr John Larsen SM, recently called on Marists to use the pray daily. The community of the Villa Santa Maria, the General House of the Society of Mary in Rome, pray before the original icon. Click here.
For copies of the novena prayer, click here. To download the icon (1Mb, 3Mb or 7Mb) from the Colin website and for an explanation of the icon, click here. [Apr 02]