---
Click here for News 2008 to 2017 | For News 2018 and 2019 go to News 2020 tab above.
---
All is not lost
For website visitors hankering for the past, good news: our Home Page from 2019 can still be seen, summariisng the news and JPIC posts from the past twelve months. Whilst links to post details have been deactivated, the gist of last year's news (223 items) remains to be enjoyed.
A menu tab under 'Links' will take you there. [Feb 18]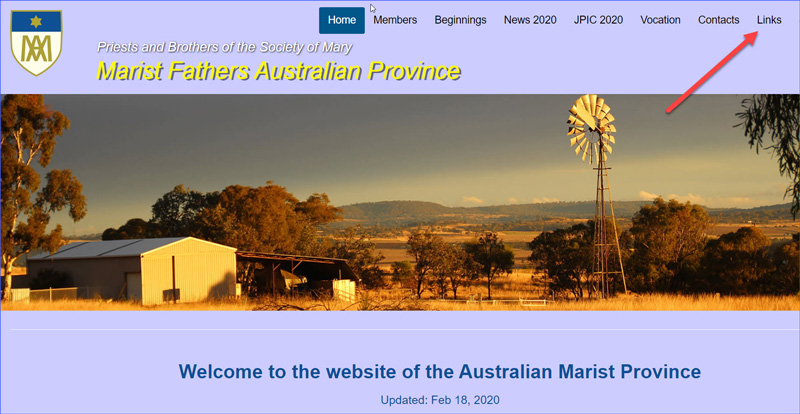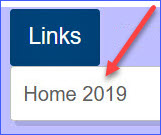 ---
Novices at the market
Beginning their program of Sunday pastoral experience in and around Davao, southern Philippines, the young men of the Marist International Novitiate mixed with the boys of Balay Pasilungan at their recent cake sale. While Balay Pasilungan is supported by the Marist Mission Centre, the lads are encouraged to do their bit in fund-raising such as the 'Charity Bake Sale' at St Jude parish last weekend.
The three novices, all from Oceania, are hoping to be joined before long by four other confreres, all from Africa, presently awaiting the visa approval. [Feb 17]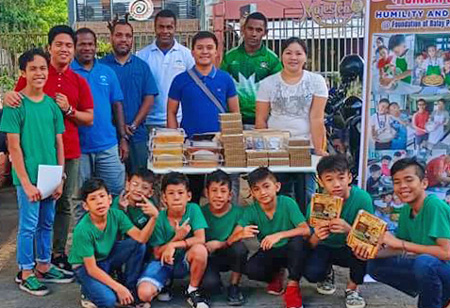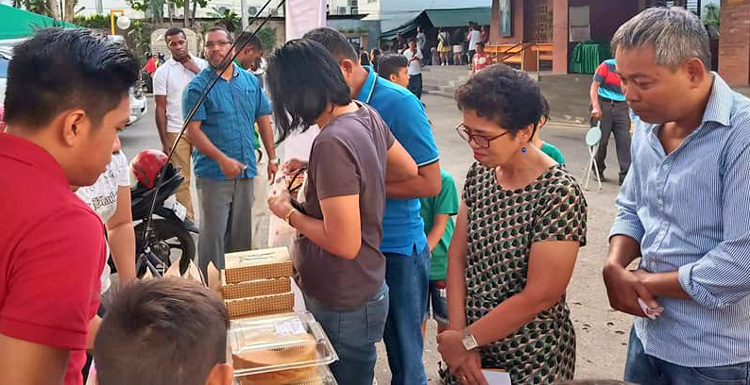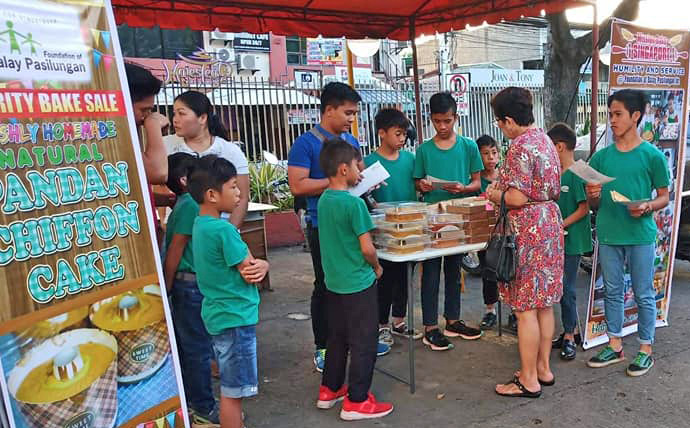 ---
BP20 under way
The latest in the ongoing series of 'Bridge Programs' commenced in early February. Twelve young adult 'BP-ers' from various parts of Myanmar and Thailand have begun a twenty-week journey of D.I.Y. assignments geared to prepare them for entrée to higher education and employment.
BP began in 2011 as a consequence of the Marist Mission Centre's involvement with Burmese refugee camp hostels and the establishment of Australia Catholic Universty's online diploma course.on the Thai-Myanmar border.
The Bridge Program is led by a team of former-BP-ers who upload assignments to the BP website and coordinate many of the program's activities including regular Skype video sessions. [Feb 14]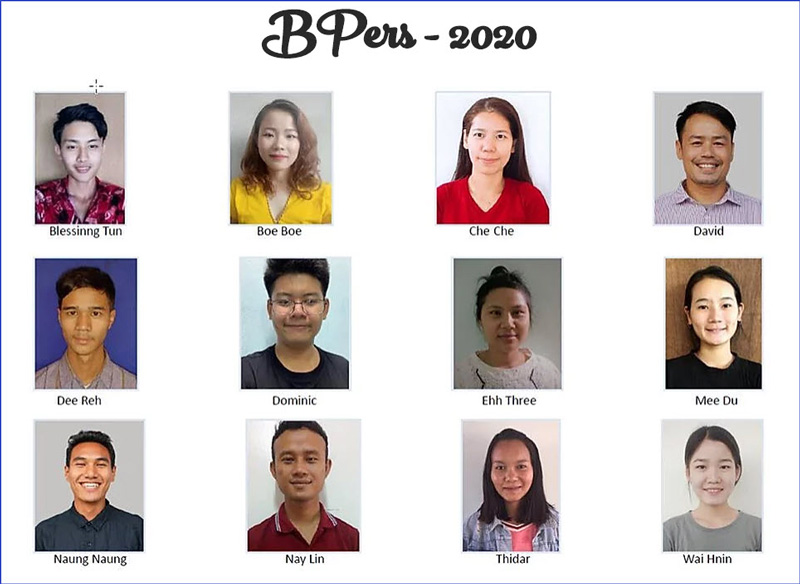 Above: Participants in BP20 | Masthead of the Bridge Program website.
Below: Skype video sessions are integral to the Bridge Program in developing English language skills. | BP's signature image of a refugee youngster crossing a camp bridge into the future. | The Coordinating Team of BP20.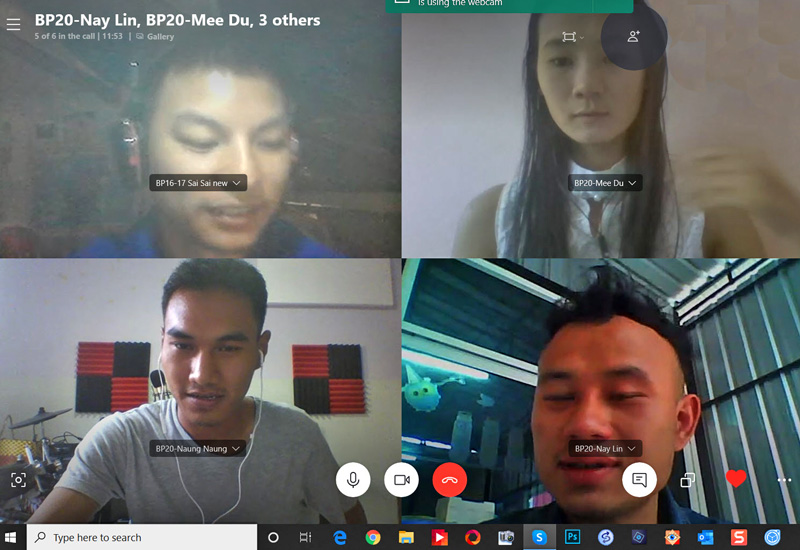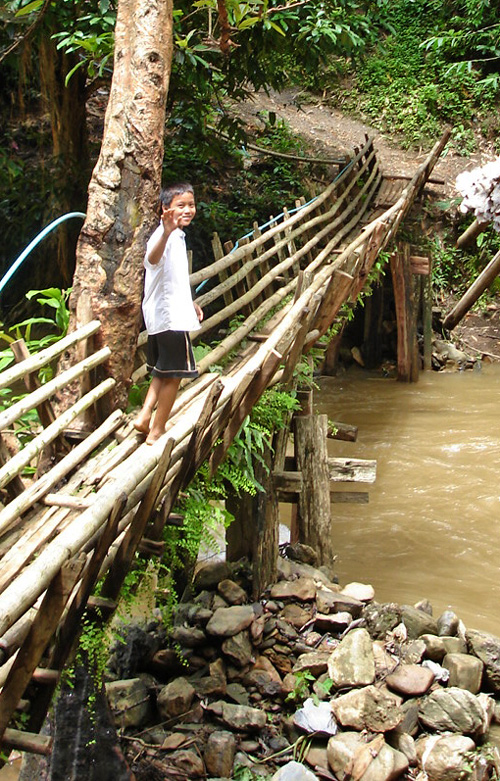 ---
Tree fall
During Sydney's recent wild weather one of Villa Maria monastery's trees came tumbling down... next to an historic pathway.
The century-old flagged stone path once led the way for parishioners coming mostly by boat to a landing on Tarban Creek and climbing the hill to Holy Name of Mary church. They would be greated by the sight of a statue of the Blessed Virgin facing them from the dome of the church. [Feb 12]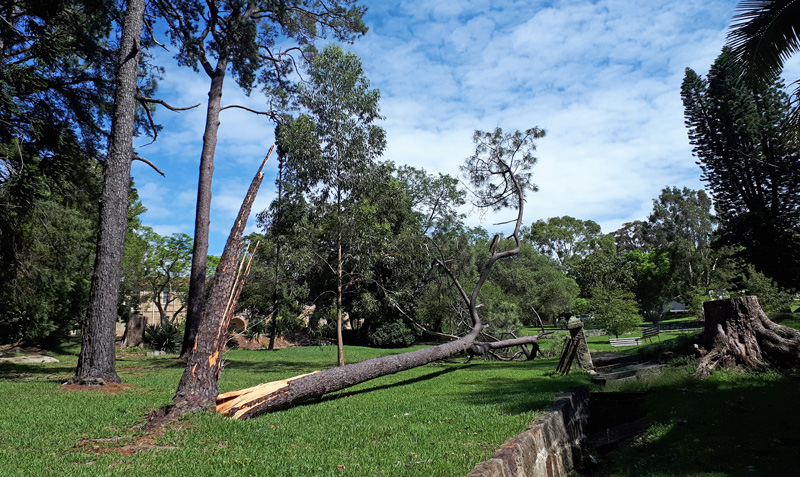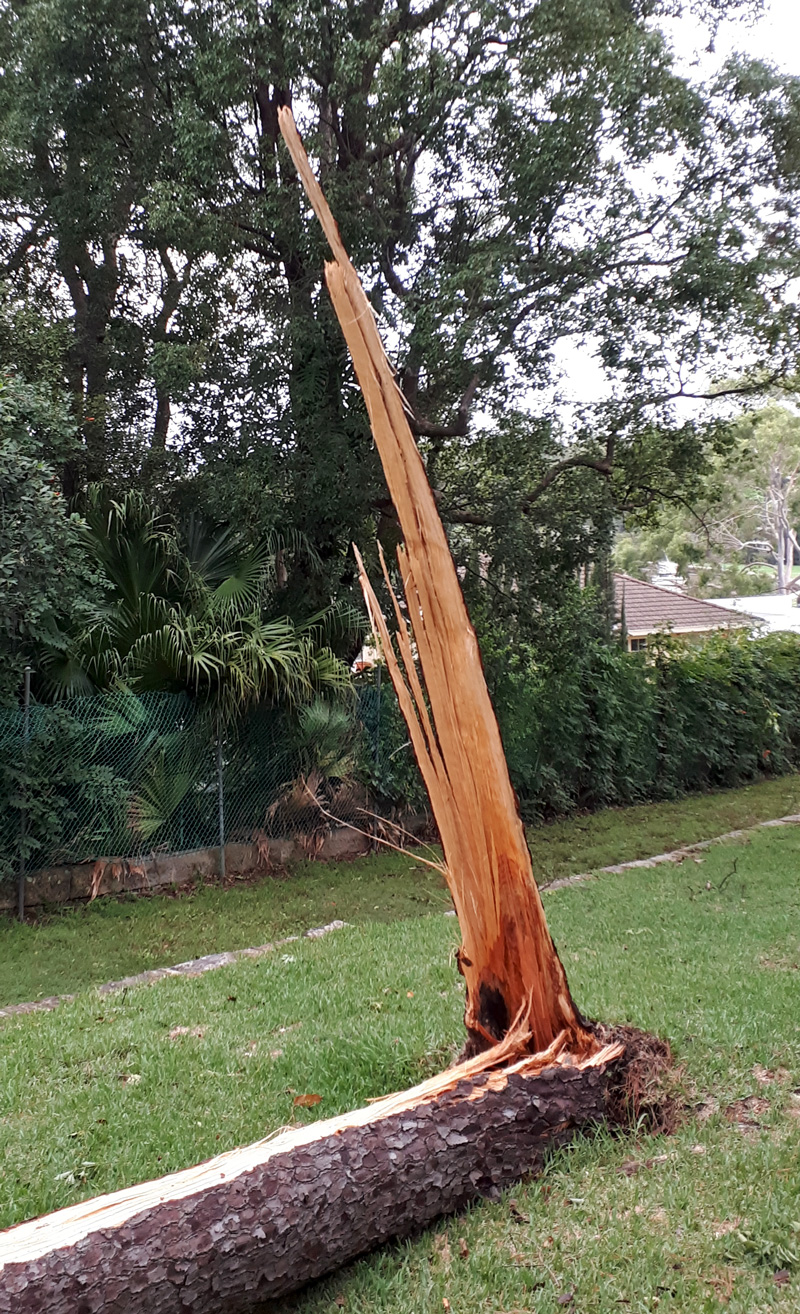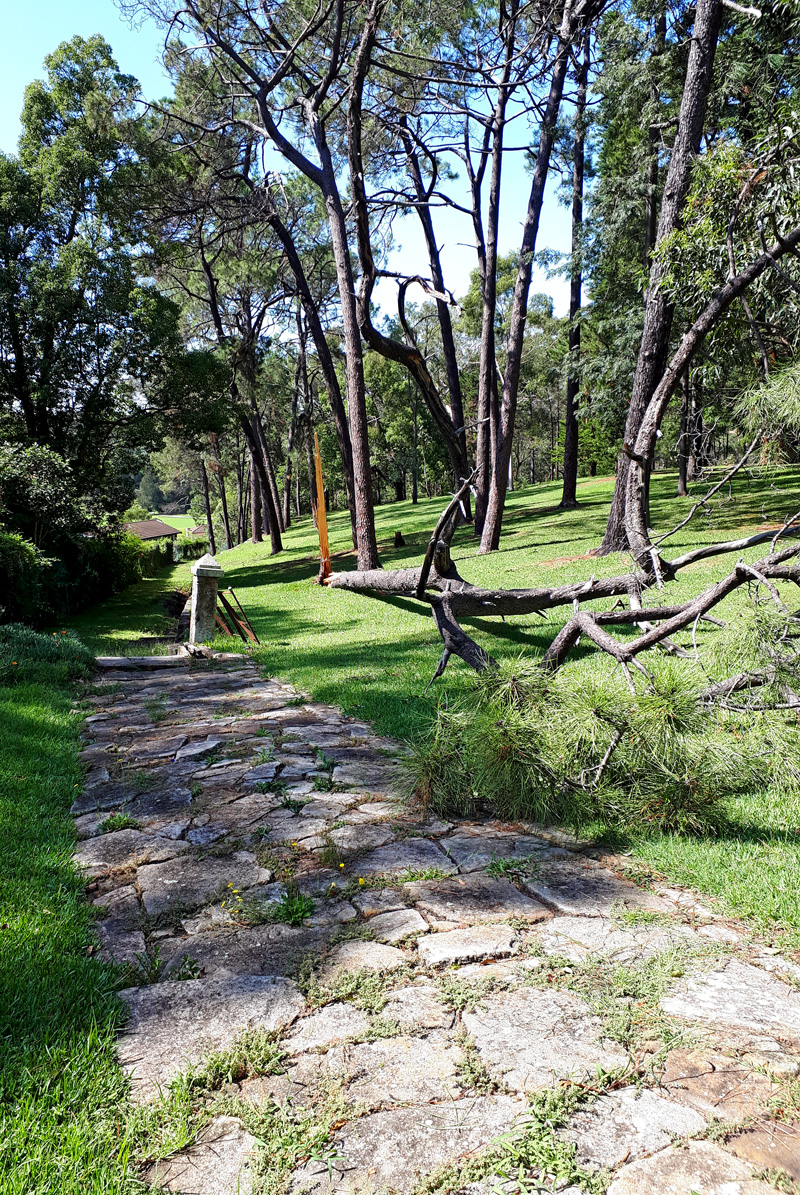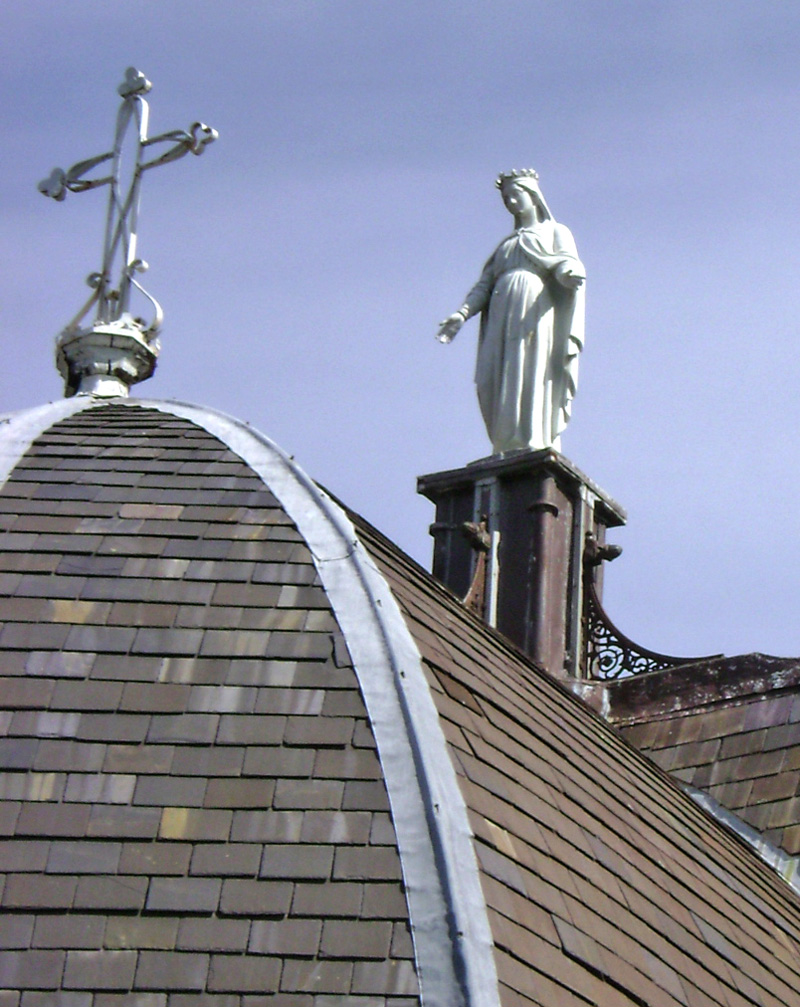 ---
New look Euroinfo
The Marist European province's monthly bulletin now has a new look and focus. It will be published on the 7th of each month, and is available on the Members' Page or click here.
This issue has some Aussie faces. [Feb 08]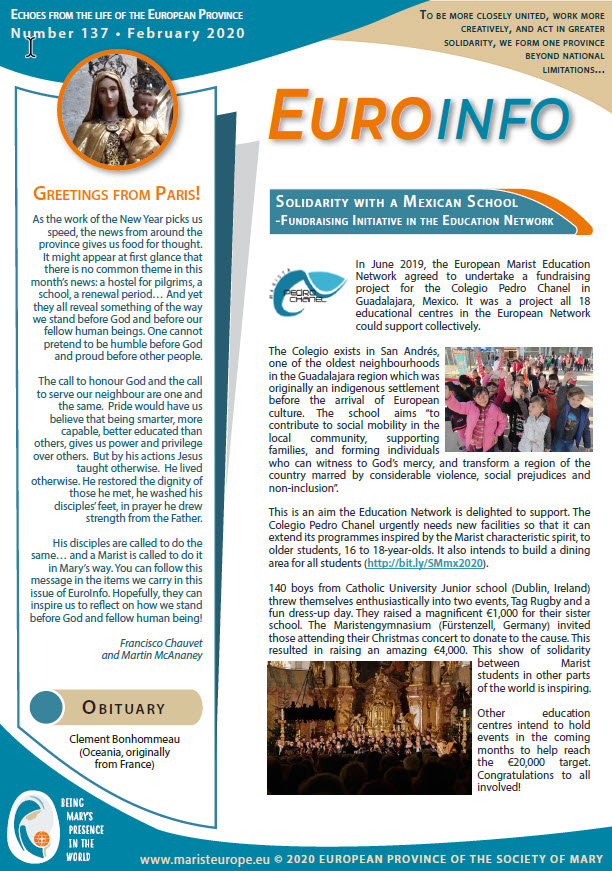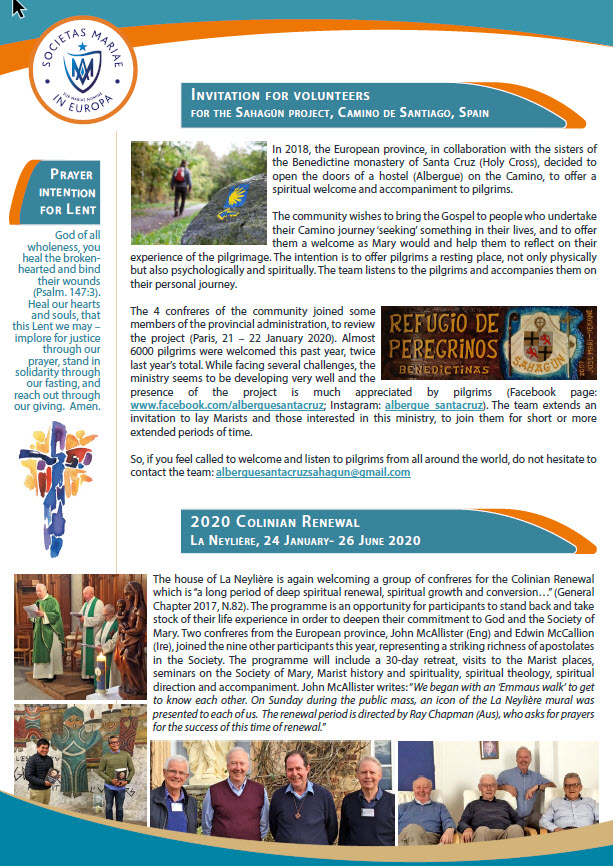 ---
Welcome to Asia
Fr Kevin Redmond has arrived in Davao, southern Philippines, for the beginning of his cross-cultural experince (see below). Marist District of Asia leader, Fr Christopher Ganzon SM, (pictured with Fr Kevin, below left) joined the community of St Peter Chanel's in Davao for a welcome dinner for Fr Kevin.
St Peter Chanel's is home for 'Marist Interested College students' (MICs) led by Fr Lauro Arcede, accompanied by Frs John Guo Wang and Roque Rebito. [Feb 07]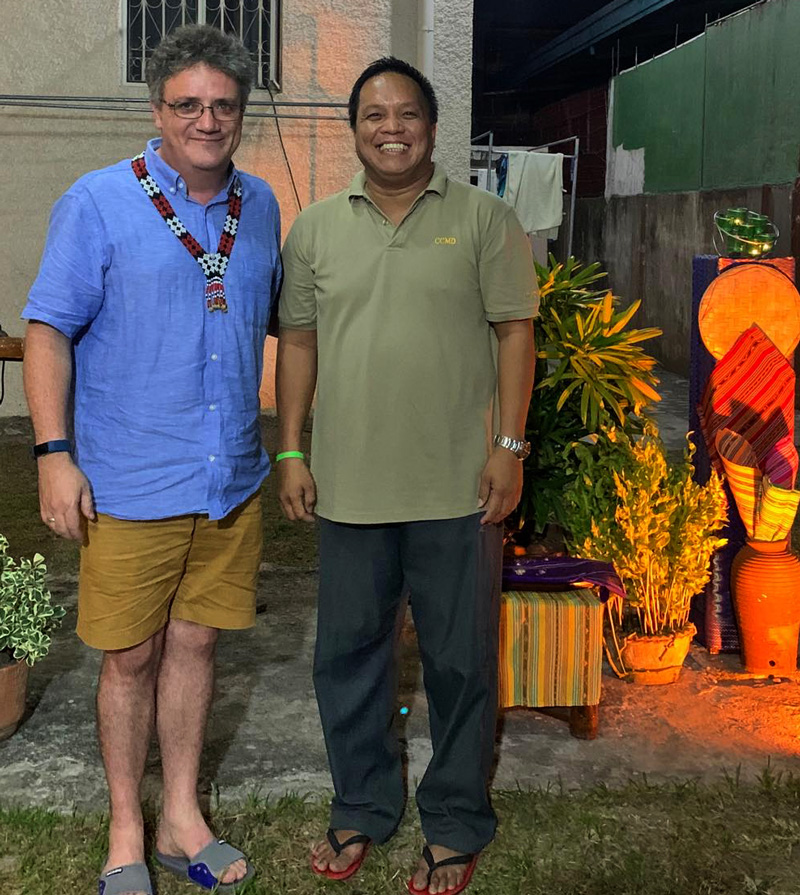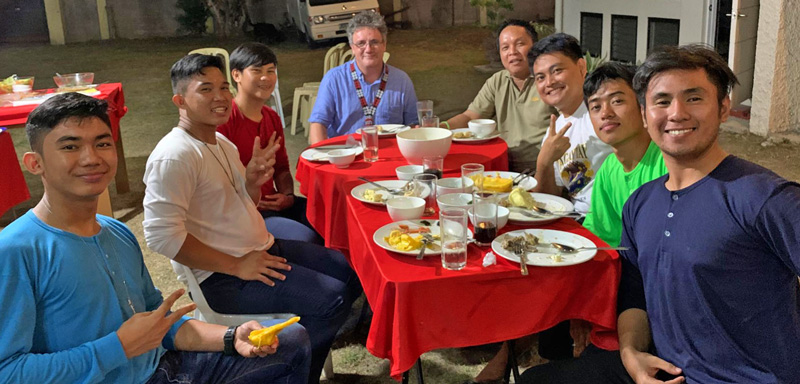 ---
Caring for the green mountain
'Villa Santa Maria', the General House of the Society of Mary, is located in the 'Monteverde' ('green mountain') district of Rome. The Marist community keeps an active ecological eye on the grounds and its groves of fruit trees, terraces and lawns.
Assistant-General, Fr Ben Mc Kenna, (pictured below, watering can in hand), took photos of the recent tree-lopping at 'Monteverde' on the heights overlooking the city of Rome.
See also 'The greening of Rome' (May 2019): click here [Feb 06]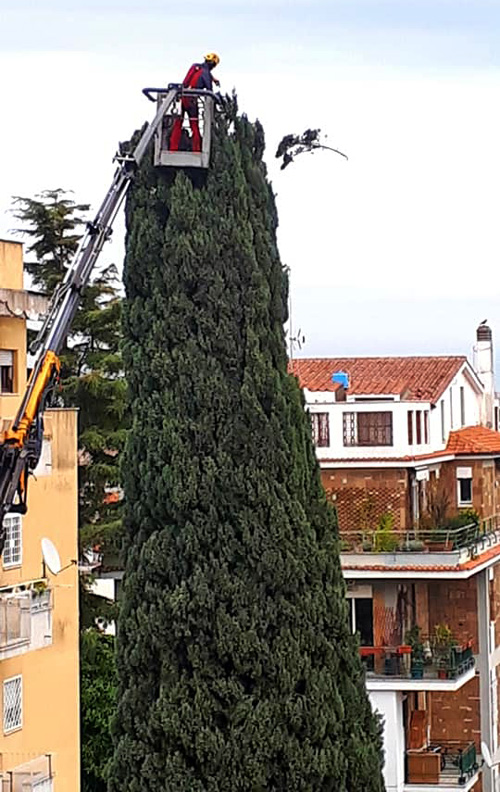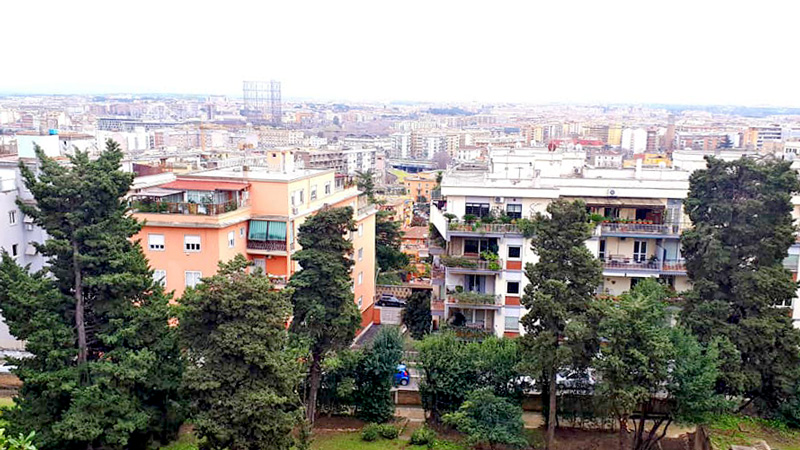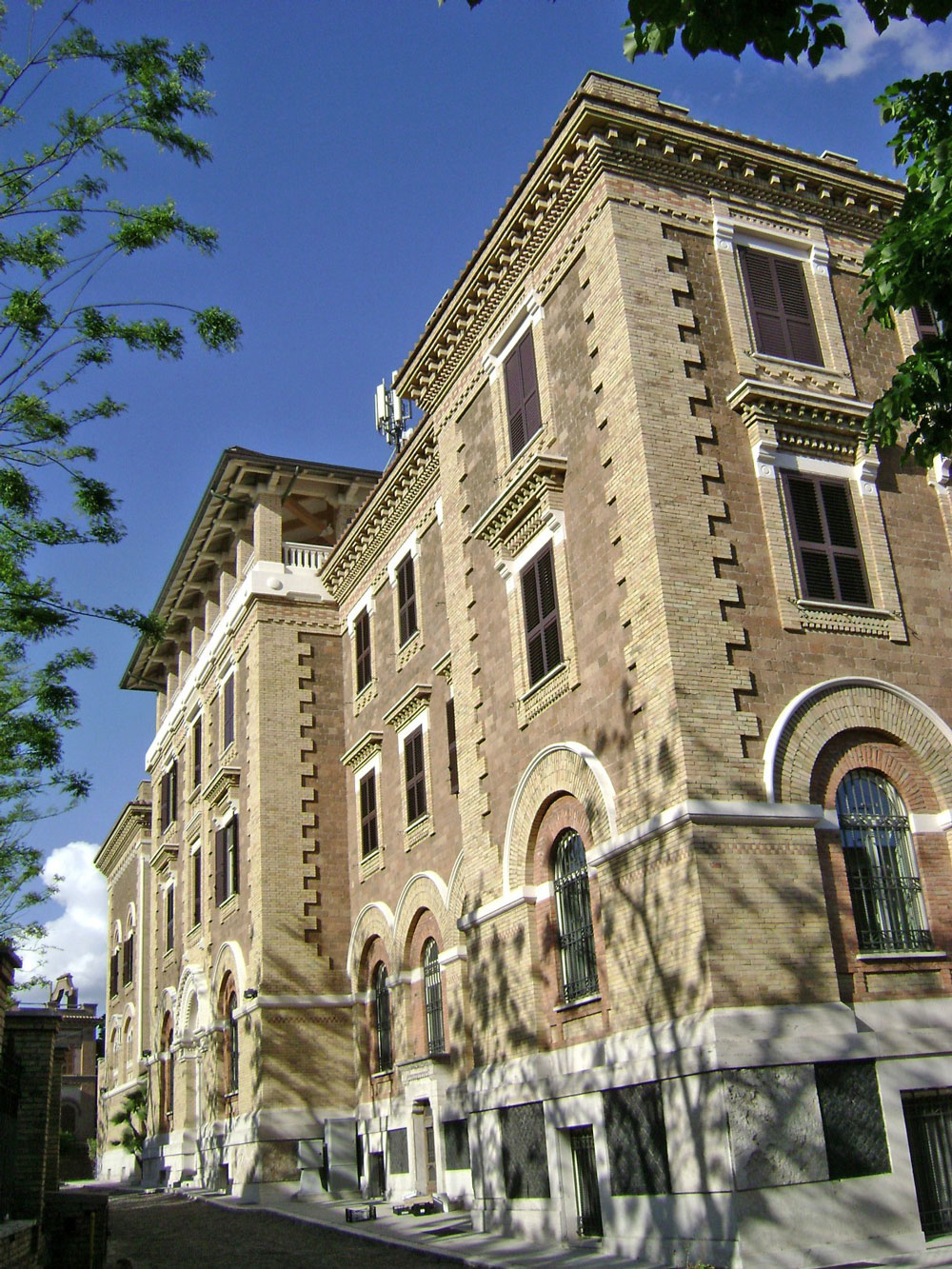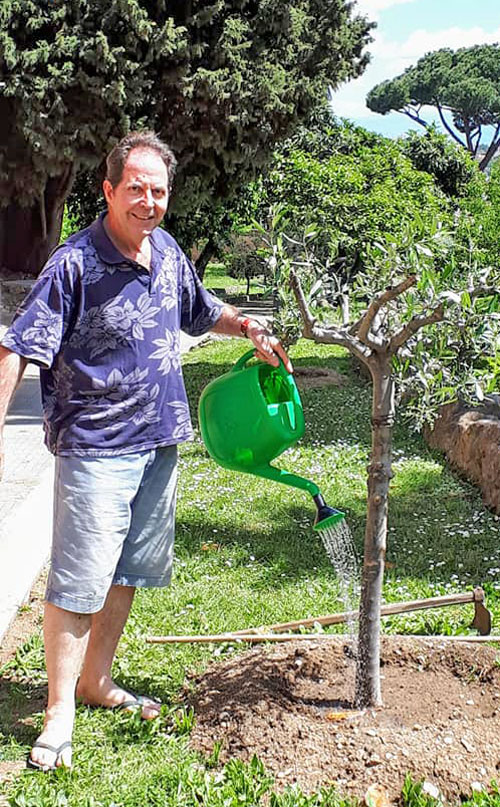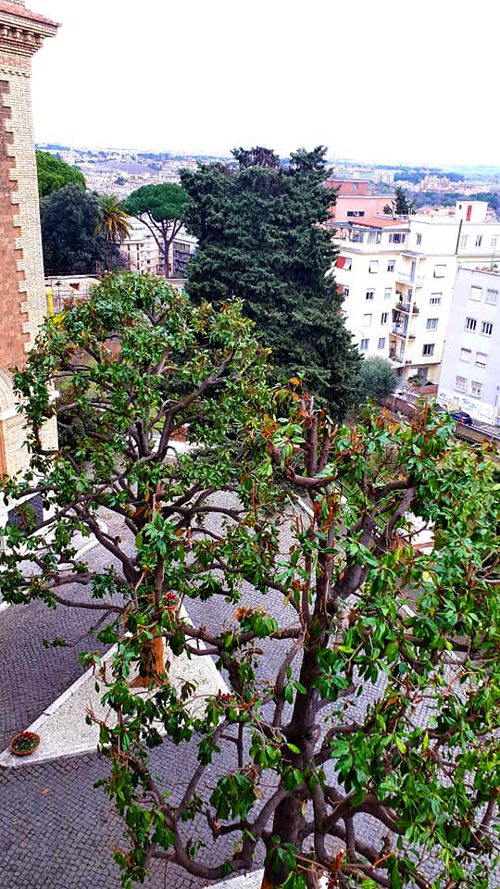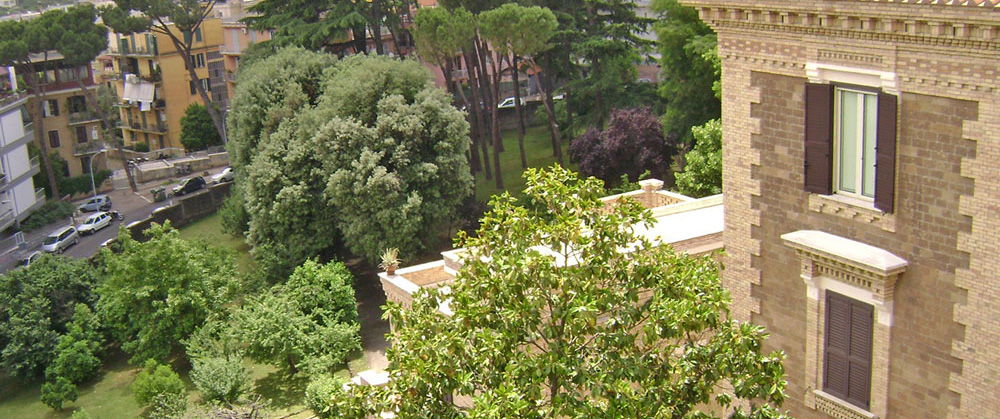 ---
Cross cultural experience
Fr Kevin Redmond SM left Sydney on Feb 01 for a 7-month cross-cultural experience in the Philippines and Thailand. His time will be spent between the Marist missions in Mindanao, southern Philippines, and amongst migrant workers from Myanmar at Ranong, Thailand. .
Fr Kevin's experiences will be part of his preparation for the international mission venture planned for 2021 at Marayong in western Sydney's Parramatta diocese. He will be part of a team of four Marists of different nationalities and cultures. Bon voyage, Fr Kevin. [Feb 01]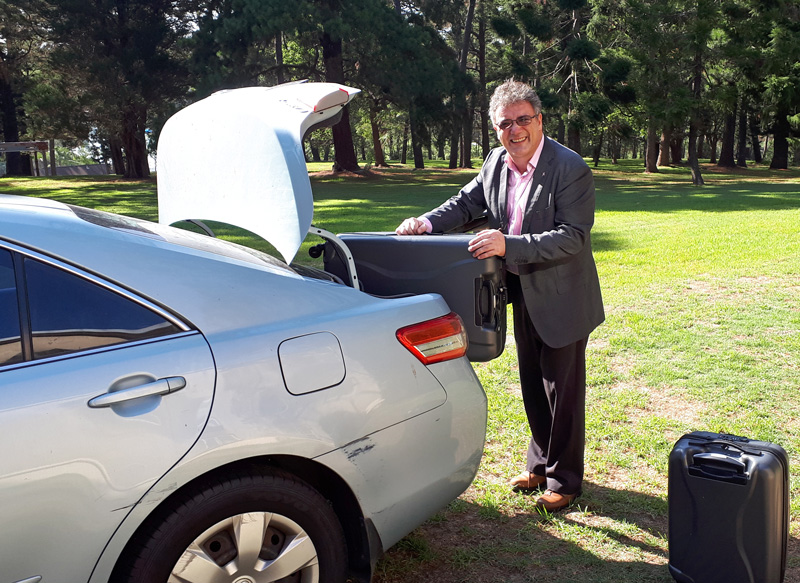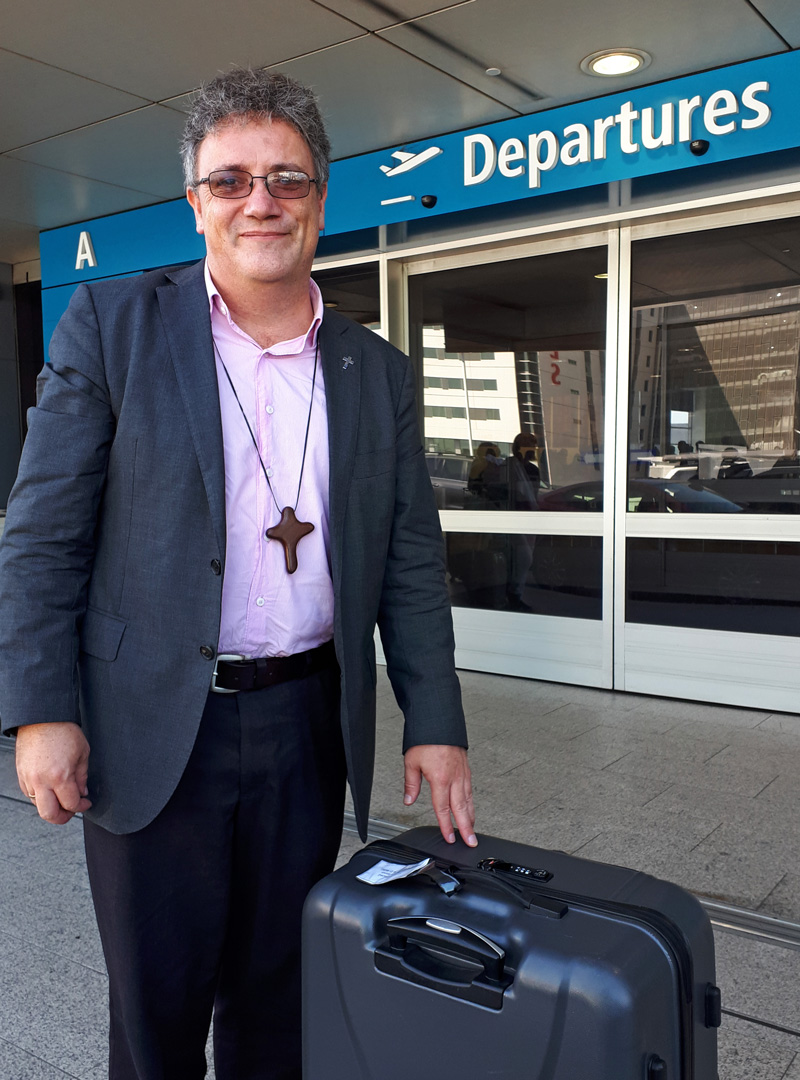 ---
---