---
April news
Colin calendar: 2021

Click here for News 2008 to 2017 | For News 2018 to 2020 click here.
---
---
Hope for the future
A recent photo of students and formators at Casa di Maria, Rome, promises hope for the future of Marist life. The community of the Marist International Theologate, led by Australian Marist, Fr Tony Kennedy, reflects the diversity of the Society of Mary's mission worldwide. [Apr 19]
Pictured below, standing, from left: Frs Larry Duffy and Ben McKenna [Assistant-General], Jaime Perez [Mexico], Fr Tony Kennedy, Yves Beranger [Cameroon], Fr Xavier Sariman, Deacon Charles Mbara [Cameroun], Clinton Kube [Cameroun], Deacon Hayden Powick (NZ). Front: Iosefo Amuri [Fiji], Carlos Oliverez [Mexico], Christian Ngoura [Cameroun], Cameron Mota [Bougainville]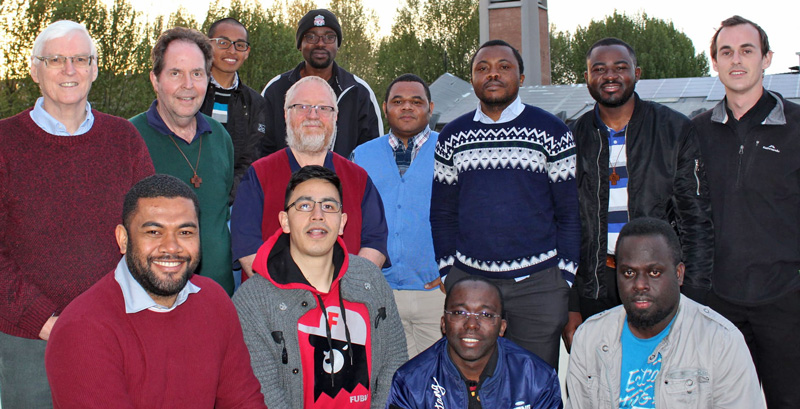 ---
St Peter Chanel novena
Leading up to Apr 28 feast day of St Peter Chanel, the annual novena for vocations through his intercession begins on Apr 19, concluding on the eve of the feast, Apr 27.
To download a novena booklet for printing, click here. For scrolling/reading, click here. [Apr 18]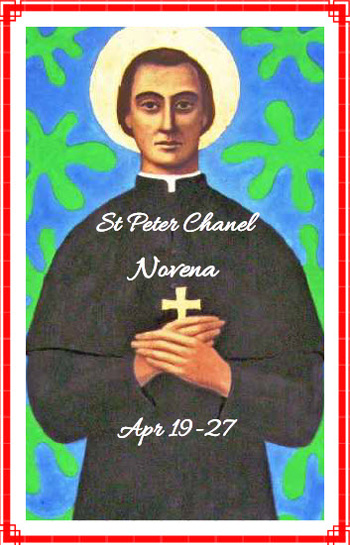 ---
Passing of Br Colin Campbell SM
The oldest member of the Australian Province of the Society of Mary, Br Colin Campbell SM, died peacefully at Southern Cross Aged Care, Marsfield, NSW, on Apr18, aged 98, a week before his 99th birthday.
Br Colin had served in Bougainville in World War II, returning to the Pacific as a Marist missionary for almost forty years. His latter years were spent in retirement at Hunters Hill as a much-loved member of the Maryvale/Montbel community. May he rest in well-deserved peace.
For more on Br Colin's life, click here. [Apr 18]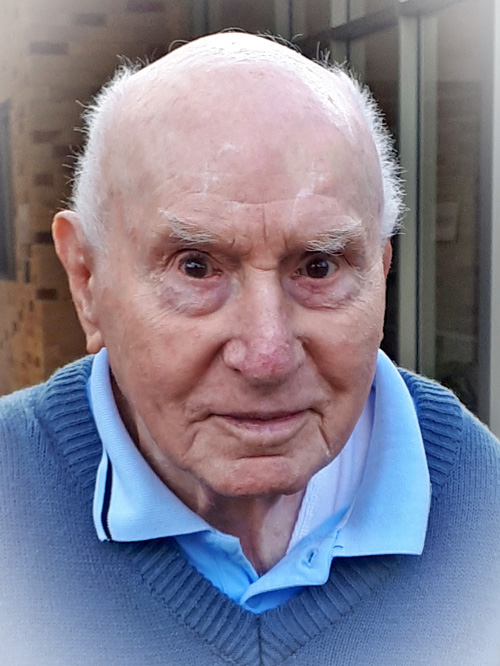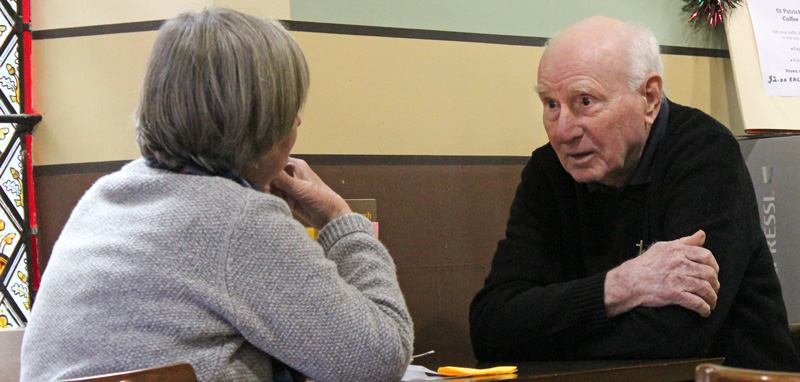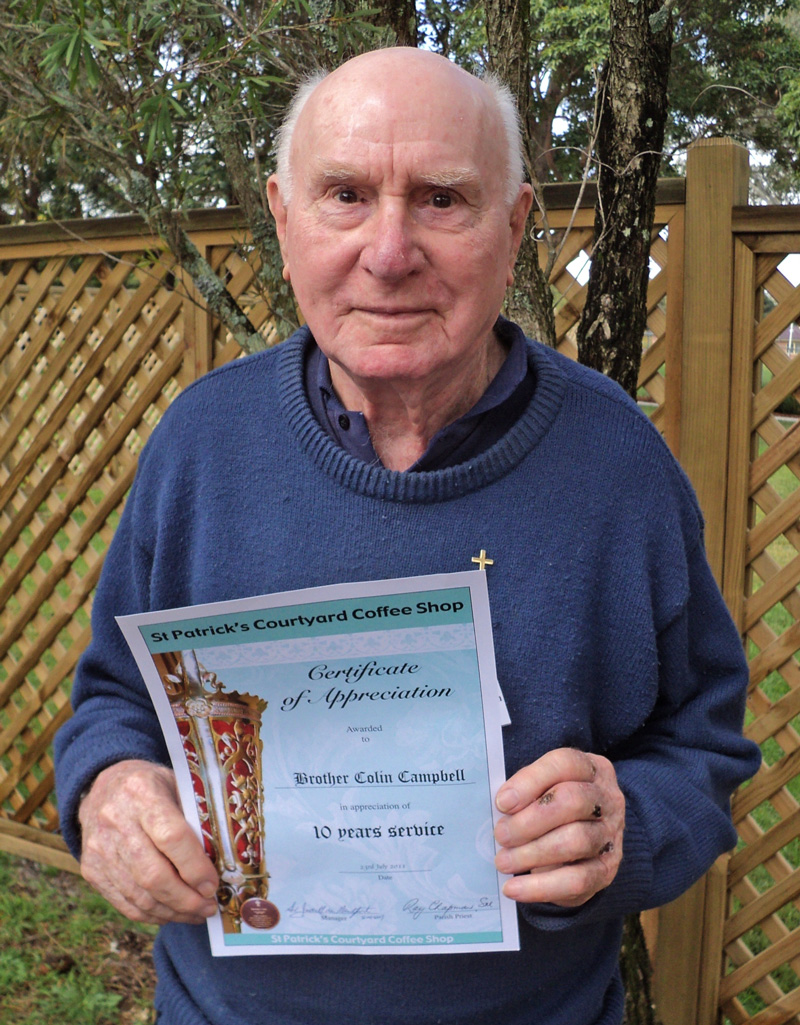 Above: Br Colin Campbell in 2019. | Coffee shop ministry at St Patrick's.. | ... and a certificate of appreciation of ten years' ministry, 2011. Below: Br Colin as an honoured Anzac, 2015. | Enjoying a cool one at Villa Maria, 2007. | Recent times, Br Colin, Jan 2021.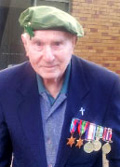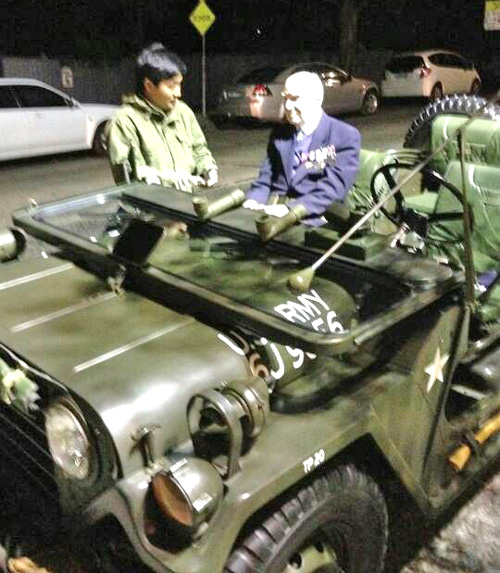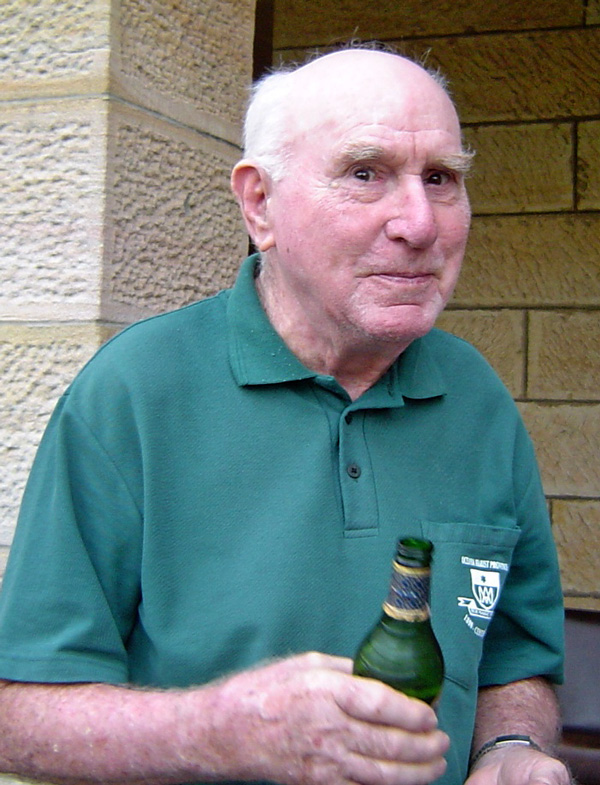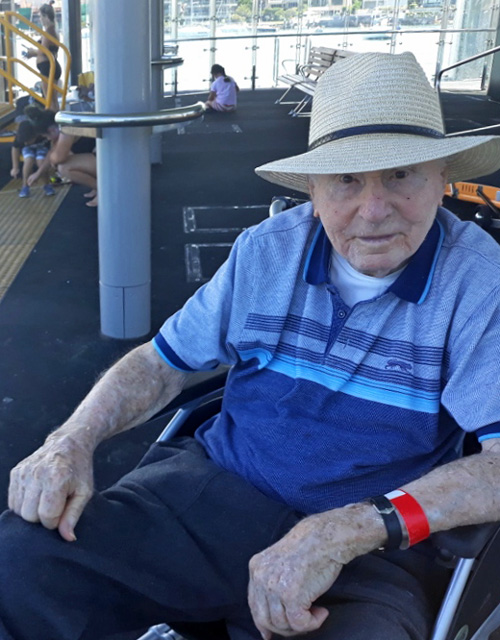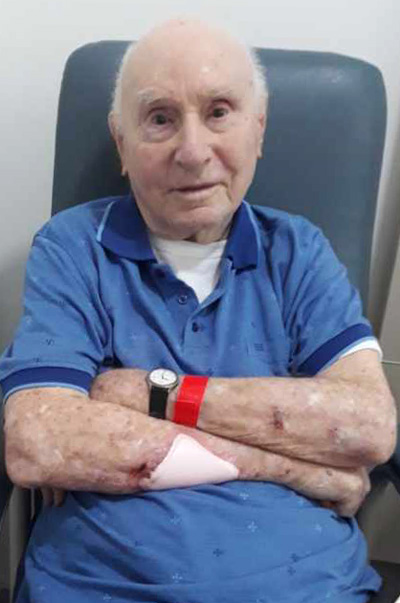 ---
Montbel celebrations
Celebrations were held recently at Montbel, Hunters Hill, to mark the birthdays of senior Marists and one other: Fr Tony King (95), Fr Paul Pidcock (90) and Montbel's manager, Kerrie Sanders. [Apr 17]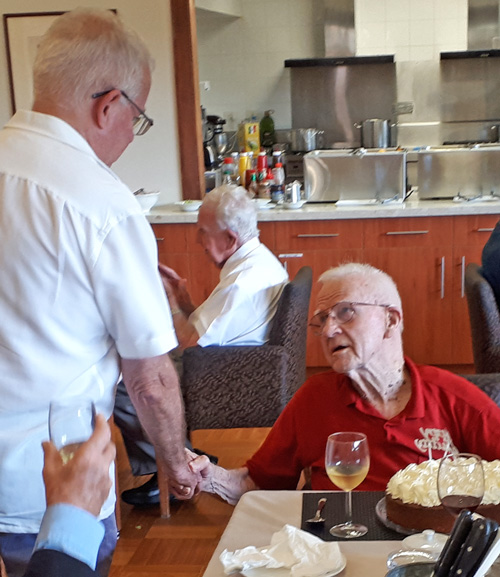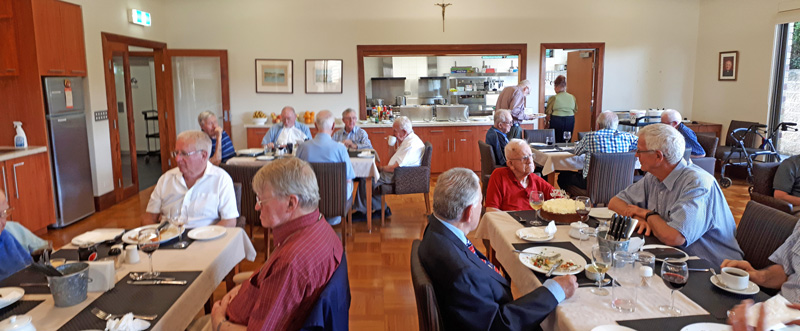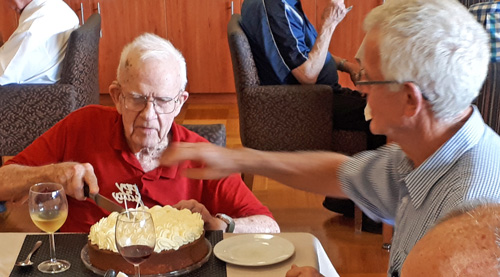 Above: Provincial, Fr Anthony Corcoran, spoke appreciatively of the contribution Fr Tony King had made to international formation. | Confreres gathered in the Montbel dining room. | Cake-cutting, assisted by Montbel's community leader, Fr Paul Mahony. Below: Fr Paul Pidock (at left) with Sydney-based Marists at Montbel. | Toast from Fr John Worthington. | Kerrie Sanders cuts her cake.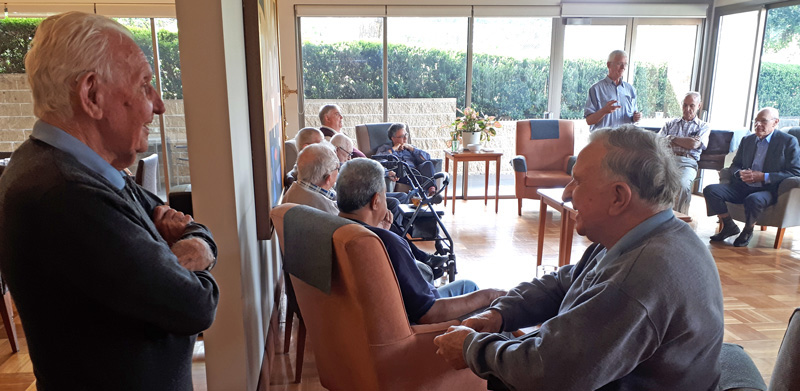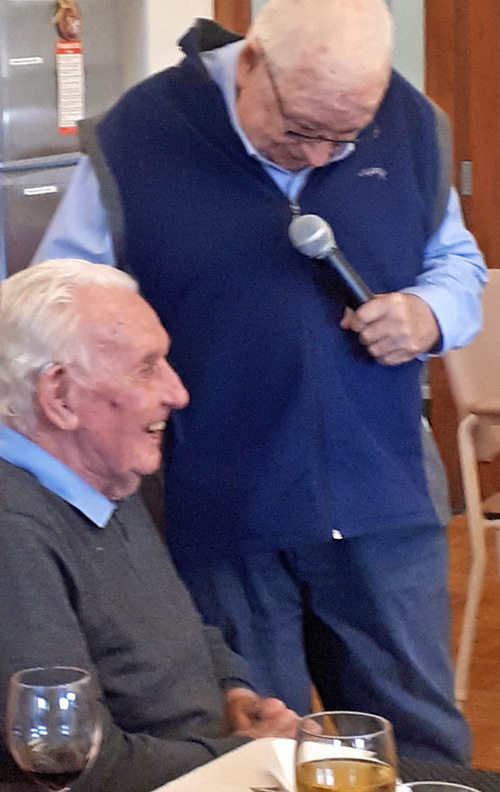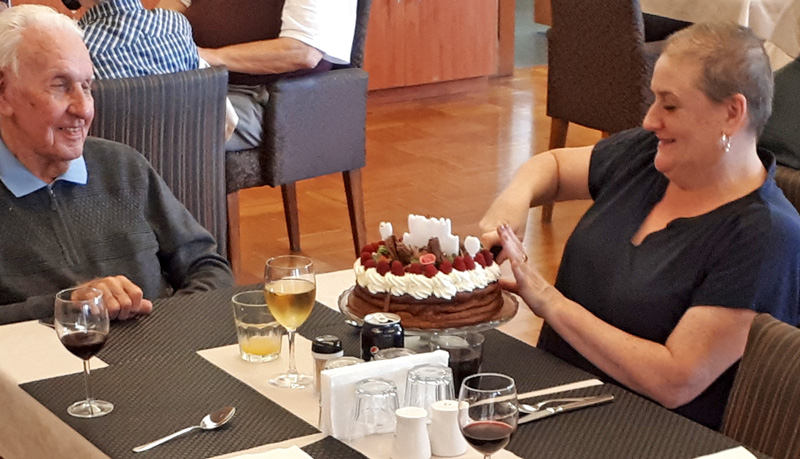 ---
SM Bulletin
This week's SM Bulletin reports on the shrine developments at Monte Alto, Brazil, the refurbishment of internatonal novitiate faciltiies in Davao, Philippines and on Italian Marist, Fr Faustino Ferrari's book 'To taste God, in the footsteps of the mystics'. Click here [Apr 16]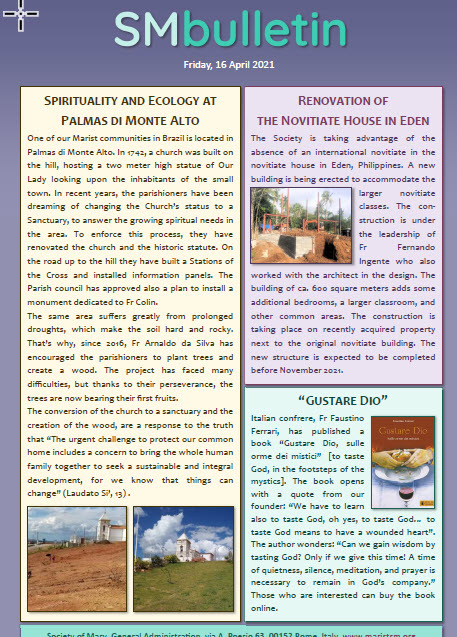 ---
Aussie camino for Wilai
The Wilai Foundation announces its Australian Camino, Walk for Wilai 2021, from Portland, Vic, to Penola, S.A. in September. In 2017 Fr Jim Carty SM (then 78 years of age) walked a rugged 740 km camino through the south-west of France to raise funds for the Foundation and its work on behalf of stateless children in S-E Asia. At 82, he plans to be part of the 200km-plus Australian camino.
For details of the walk: click here [Apr 16]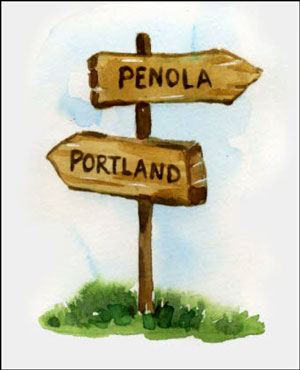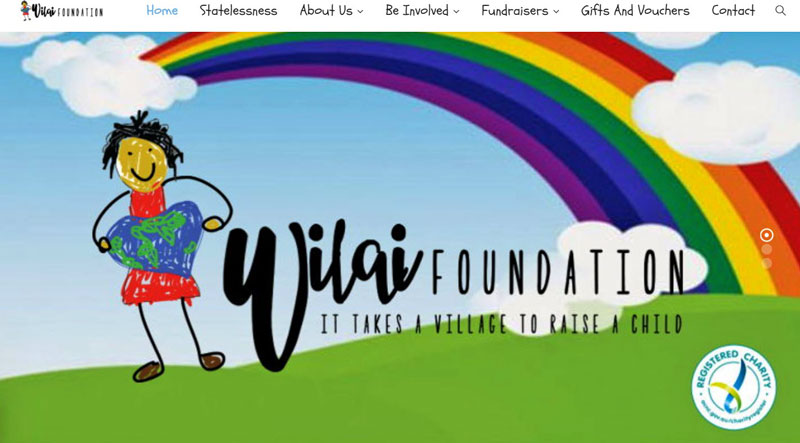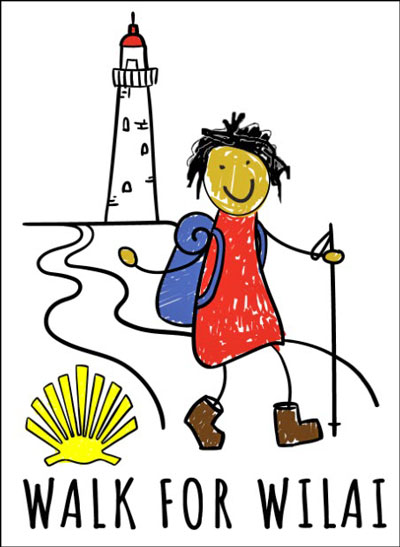 ---
Fr Kevin Redmond returns
After a sabbatical break in 2020 broken by the pandemic, Fr Kevin Redmond SM has returned to Australia to take up an appointment on the staff of the inner-city shrine of St Patrick's, Church Hill. Fr Kevin spent two weeks of quarantine in a Sydney hotel before several days with the Villa Maria community, Hunters Hill, en route to St Patrick's.
Fr Kevin will be part of the international Marist group planned for Marayong in Sydney's outer-west in 2022. Other members are likely to include Fr Kevin Medilo (Philippines) and newly-ordained Fr Floyd Gatana (Bougainville). Welcome back, Fr Kevin ! [Apr 14]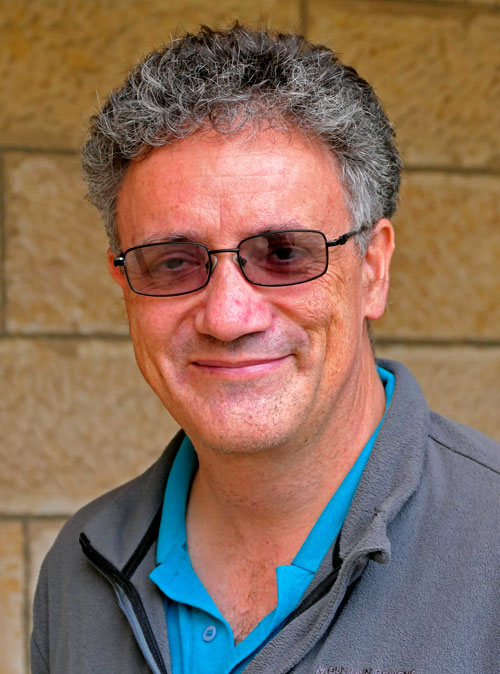 ---
The Branch
From Yaoundé, Cameroon comes the colourful newsletter, 'Rameau' ('Branch'), 16 pages of bi-lingual (English-French) news and pictures about life at St Peter Chanel's scholasticate. This issue includes an article from Fr Christian Abongbung on the Beatification Cause of Ven Jean-Claude Colin as well as reflections on the late Fr Bob Barber, well remembered from his work in Cameroon. Click here.or go to Members' Page
'Rameau' is Inspired by the biblical text, 'A branch wll come forth from the stock of Jesse' (Isaiah 11:1). [Apr 13]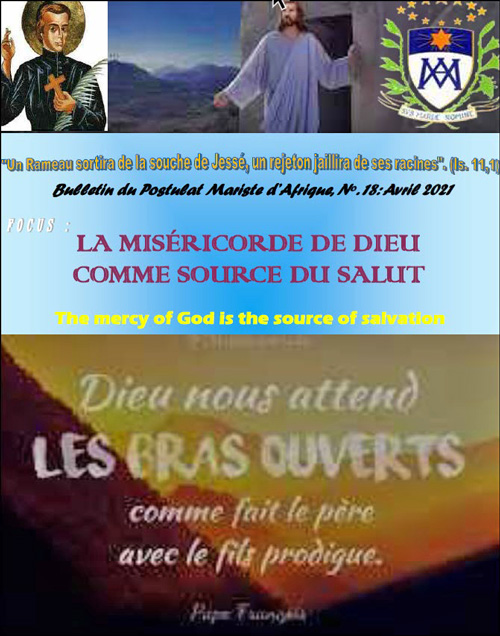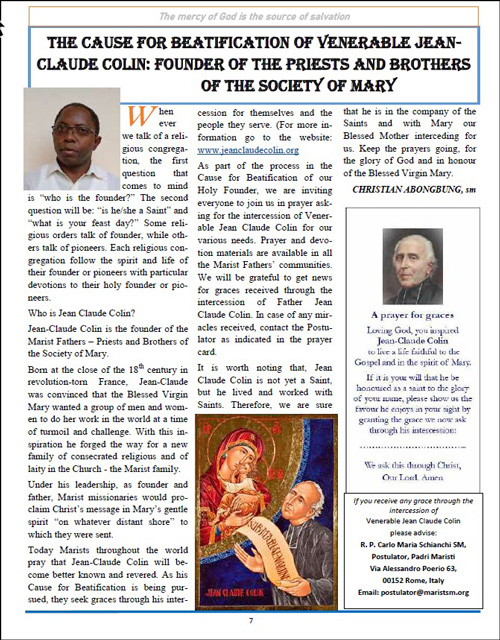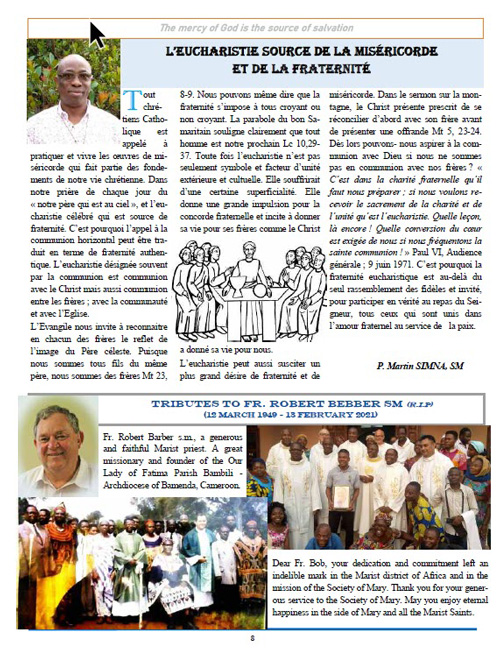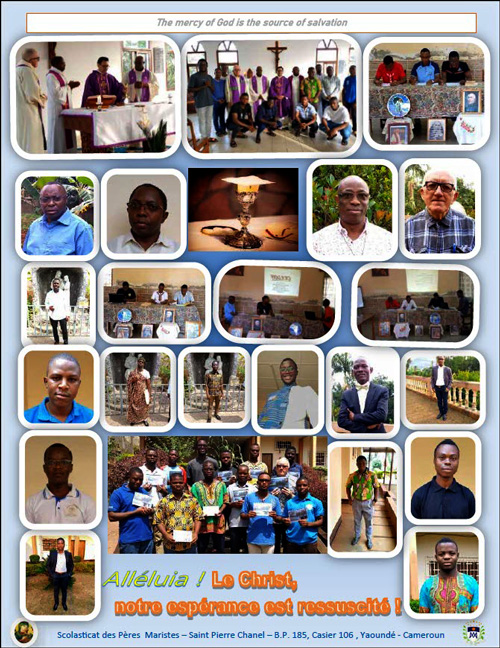 ---
Euroinfo
This month's news bulletin from the Marist European province features personal reflections on St Peter Chanel whose feast day is celebrated on Apr 28. Good reading! Click here or go to Members' Page. [Apr 13]
---
SM Bulletin
In this week's SM Bulletin from Rome is the announcement of Fr Christian Abongbung's appointment as Assistant-General (see below) and the visit of Fr Juan-Carlos Piña to the Marist formation communities in Yaoundé, Cameroon. Click here or go to Members' Page. [Apr 10]
---
New Assistant-General
The Superior General, Fr John Larsen SM, has appointed Fr Christian Abongbung, of the District of Africa, as the new Assistant-General on the General Council. He replaces Fr. Albert Kabala who holds the position of Major Superior of the Africa District.
Fr Christian will continue as rector of the Marist seminary in Yaoundé, Cameroon, participating in General Council meetings from there unless his actual presence is required in Rome, or elsewhere,from time to time. .
After seminary formation in Oceania, Fr Christian studied at the Gregorian University in Rome, then worked in pastoral ministry in Cameroon and in Senegal, especially in the shelter for street children in Dakar.
In welcoming Fr.Christian to the team, Fr John paid special tribute to Fr.Albert's outstanding service to the Council and to the whole Society of Mary.. [Apr 09].
Below: Fr Christian with Fr Albert Kabala | In Sydney, 2010, with Frs Jim Esler, Gil Casio and the late Fr Bob Barber.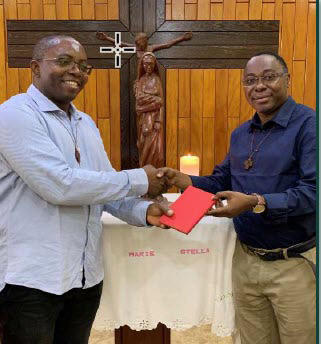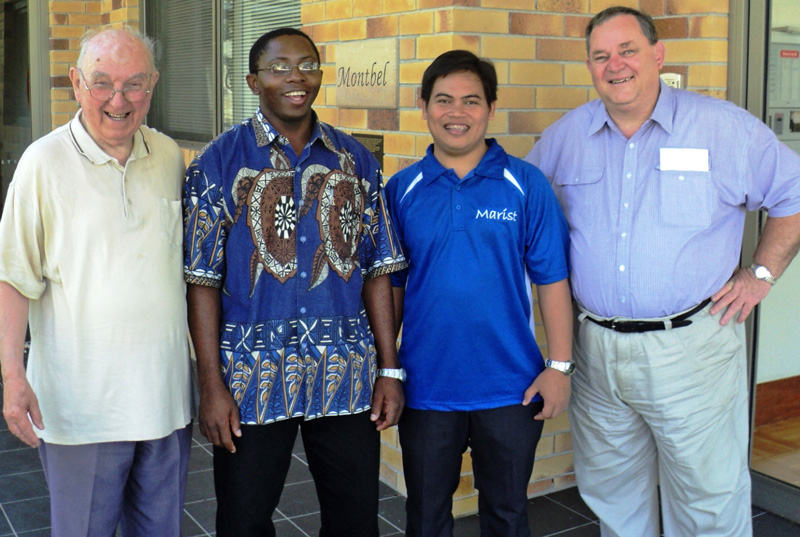 ---
Marist Laity e-Newsletter
In its e-Newsletter of Apr 05 Marist Laity Australia links to its website and a range of topical issues for information, reflection and prayer. Click here. [Apr 02]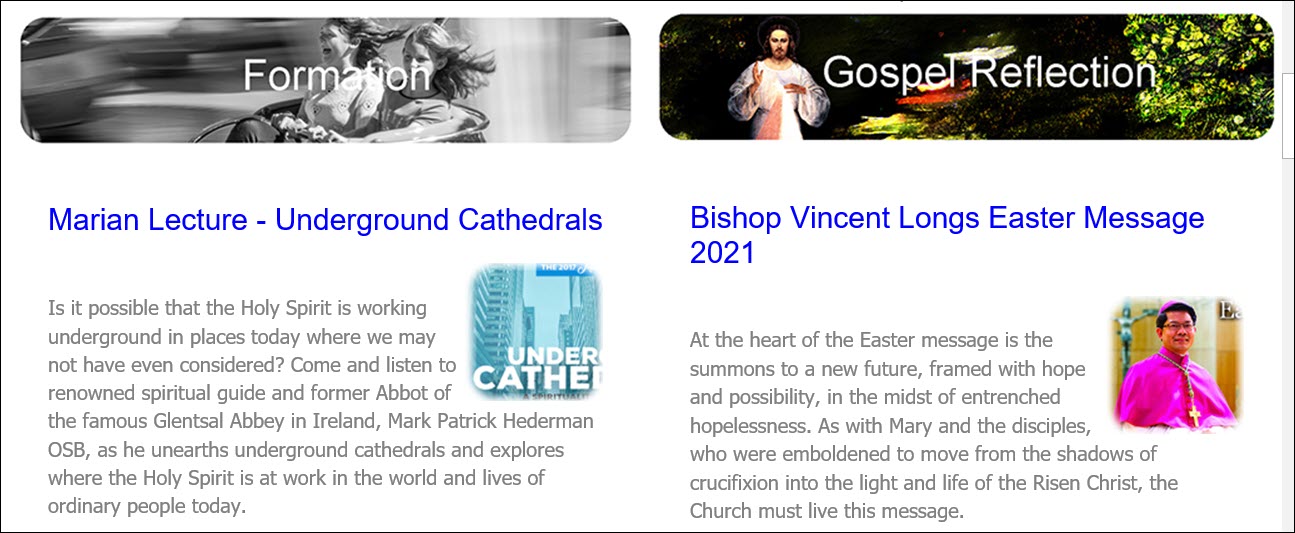 ---
Love in action
In his monthly reflection Superior-General, Fr John Larsen, invites Marists to accept Easter's call to love-in-action. For the reflection: click here or go to Superior-General's Page. [Apr 01]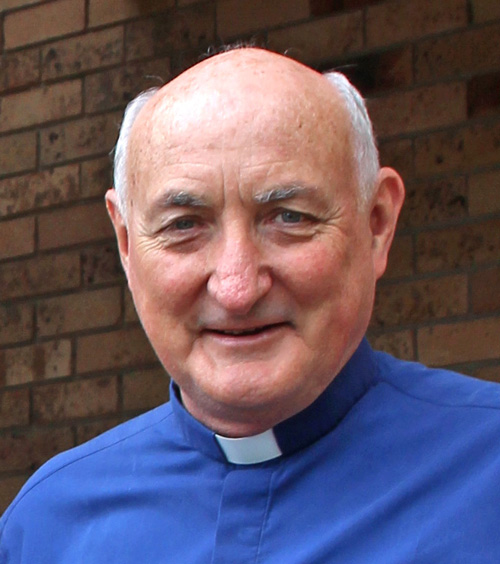 ---